I'm telling you these Pumpkin Spice Muddy Buddies are amazing! Josie was making muddy buddies one evening and I got this amazing idea. I added pumpkin pie spice and oh boy, so good!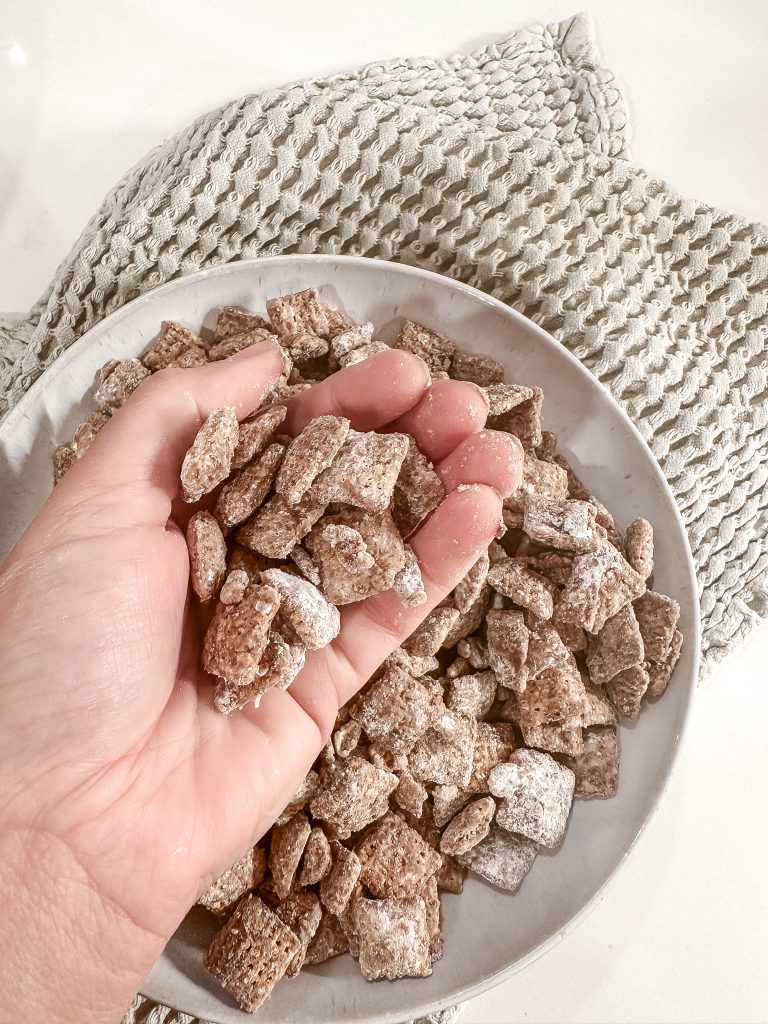 Pumpkin Spice Recipes
Claire was a little skeptical when she tried these but she actually loved it. If you love a strong pumpkin spice flavor add some more to your batch. But 2 teaspoons adds just the perfect hint of pumpkin spice to your muddy buddies. When I'm making these I actually don't use a ziploc bag. I use a large mixing bowl with a lid and then we can store it in there as well. I linked some below that you might like!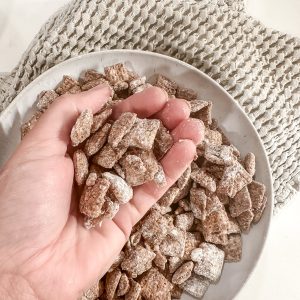 Pumpkin Spice Muddy Buddies
A yummy twist to a great recipe.
Ingredients
8

Cups

Rice Chex

2

Cups

Powdered Sugar

1 1/2

Cups

Chocolate Chips

1/2

Cup

Creamy Peanut Butter

4

Tbsp

Butter

1

Tsp

Vanilla

2

Tsp

Pumpkin Pie Spice
Instructions
Put cereal in a large bowl. Set aside.

Put chocolate chips, peanut butter, and butter in a microwave safe bowl. Microwave for 1 minute, stir. Repeat for another 30 seconds in the microwave until mixture is smooth. Stir in vanilla and pumpkin pie spice.

Pour chocolate over cereal and stir until evenly coated. Transfer to a 2-gallon resealable plastic bag.

Add powdered sugar to bag and shake until the cereal is coated.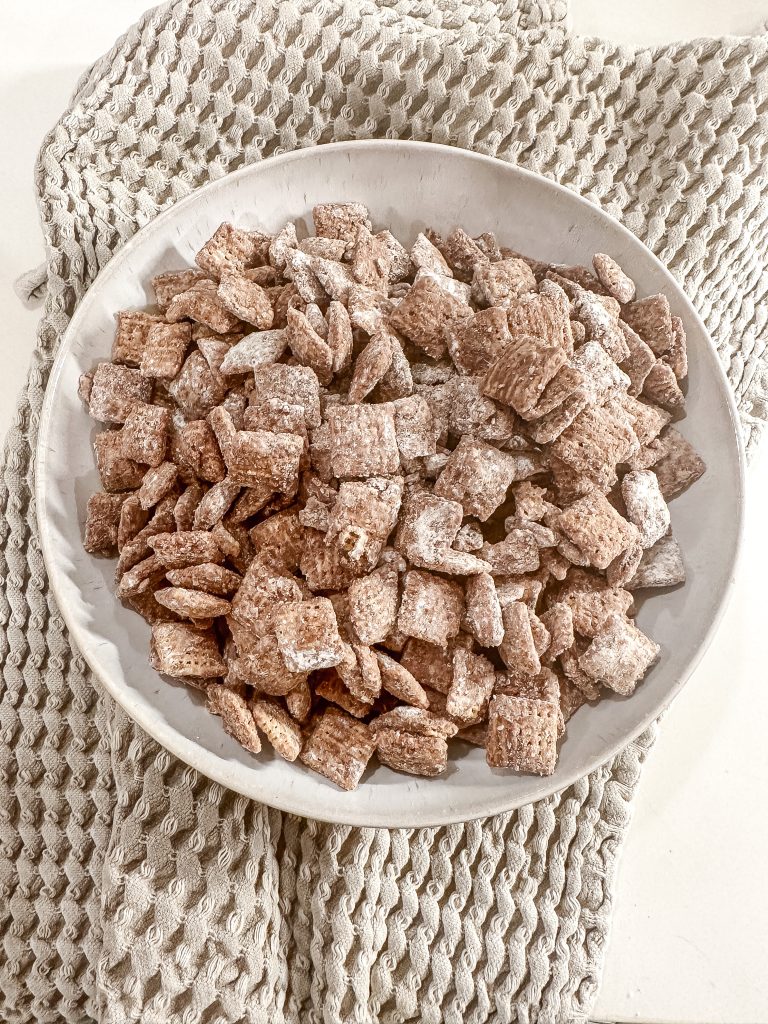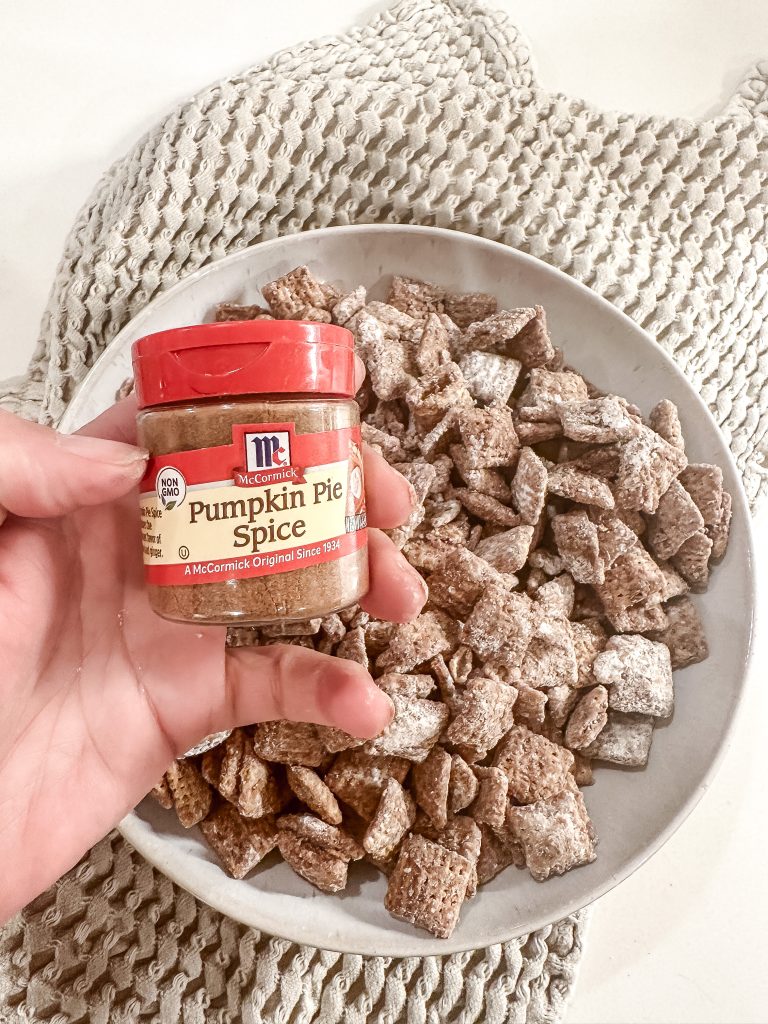 Pumpkin Spice Puppy Chow
What are some of your favorite fall recipes? One of my favorite recipes is creamy potato hamburger soup, it is so comforting on those chilly fall days. The puppy chow was of course gone in one night. We have Lily moved in with us for the month while she's out here visiting from North Carolina and then Ty and Claire are moved in for a little bit in between rentals. So there are lots of people here to eat!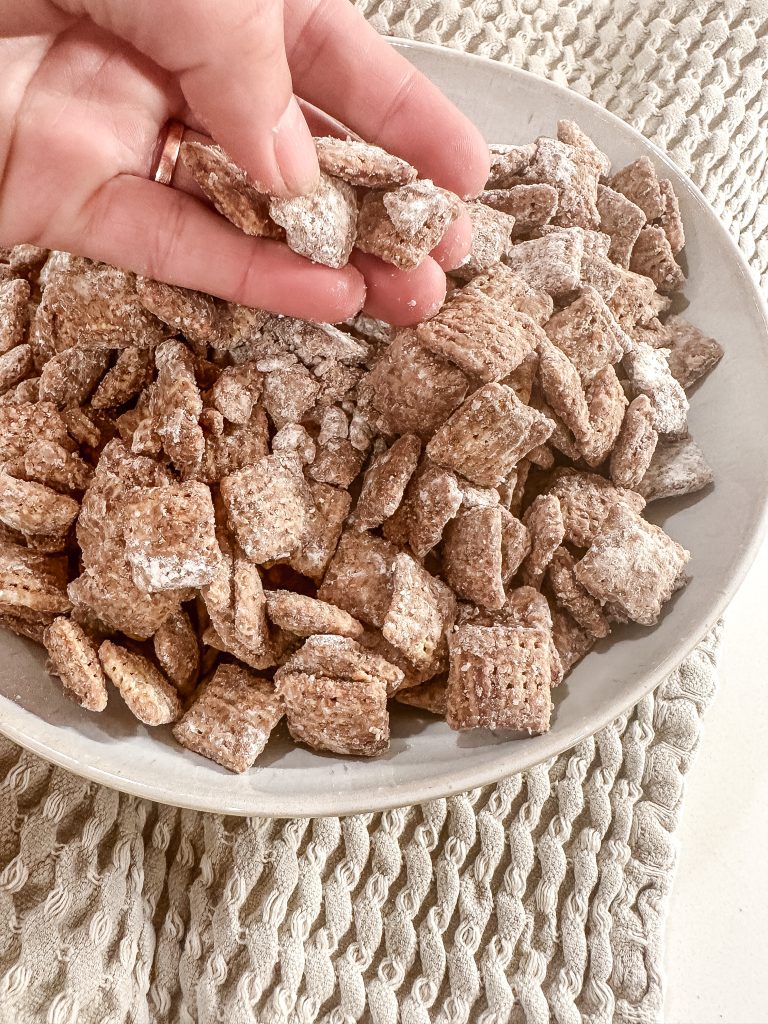 Thank you for stopping by. Let me know what you think of this recipe. It is now my new favorite and it will be a staple during those cozy fall months!