Cold, creamy ice cream is essential for surviving sweltering days in the summer, but it can also be enjoyed year round. And you don't have to visit an ice-cream shop to get your fix. Break out your Cuisinart Ice Cream Maker and churn up a batch of our easy homemade ice cream in your favorite flavor. We have 5 Delicious Homemade Ice Cream Recipes to choose from. Whether you like chocolate, vanilla, fruity flavors, or all of the above (if you're like me! 😉 ). In the mood for something more special for a summer party? Check out our recipes for homemade treats like Chocolate Cupcakes and Apple Pie. Or, keep things simple with our Easy Chocolate Cake Recipe with Chocolate Shavings.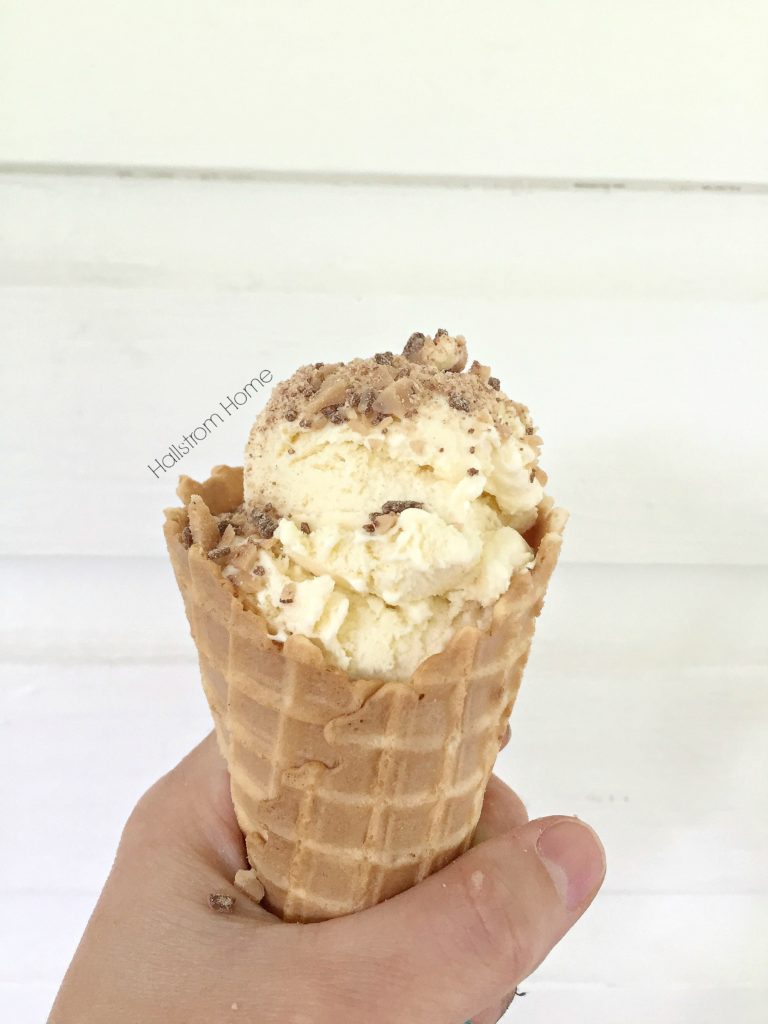 Easy Homemade Ice Cream
Before you start making any of these recipes you will need an ice cream maker. Hands down, the BEST one out there, is the Cuisinart Ice Cream Maker. Do you know how LONG I waited to get this ice cream maker? Over a year. I typically am the biggest impulse buyer, ever. I never wait to get things. If I want it, I buy it. Anyway, so I wanted my ice cream maker to be the best possible because I wanted it to last and make good ice cream. So I personally read reviews for about seven ice cream makers before I purchased my Cuisinart Ice Cream Maker,and I feel this one is truly the best.
I can't believe I held out for so long. We finally got it (thanks to Amazon!) and I couldn't be more happy with it. I was so happy with it, that I went all ice cream on the brain and ended up pinning ice cream recipes all over our Best Recipes Pinterest board. I strongly recommend purchasing a Ben & Jerry's Homemade Ice Cream Book. It's well worth it, purchasing both the ice cream maker and the book together.
1. Classic Vanilla Bean
You can never go wrong with sweet vanilla ice cream. And it is perfect to serve with other deserts like Fresh Apple Pie. We like to keep it simple with this easy recipe.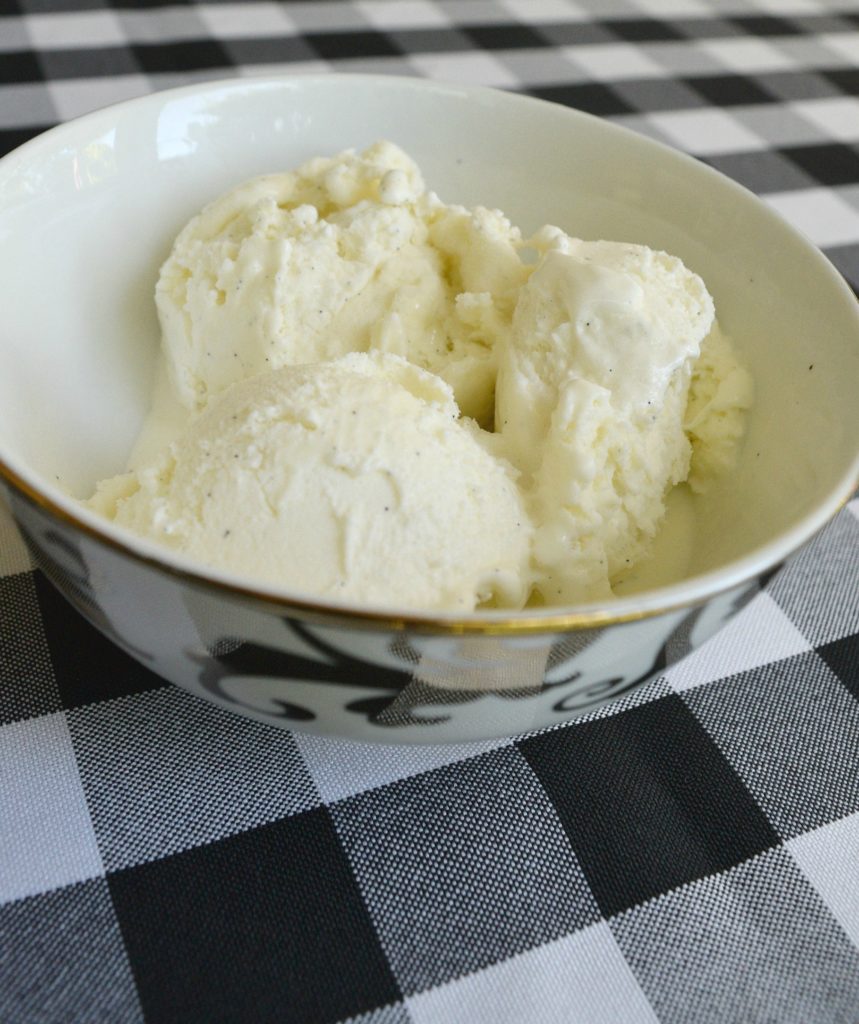 Makes about 7 cups
1½ cups whole milk
1 cup plus
2 tablespoons granulated sugar
pinch table salt
3 cups heavy cream
1½ tablespoons pure vanilla extract
In a medium bowl, use a hand mixer on low speed or whisk to combine the milk, sugar and salt until the sugar is dissolved. Stir in the heavy cream and vanilla. Cover and refrigerate a minimum of at least 2 hours, or overnight. Whisk mixture together again before pouring into the Cuisinart Ice Cream Maker.
Turn the Cuisinart Ice Cream Maker on; pour the mixture into the frozen freezer bowl and let mix until thickened, about 30 to 35 minutes. The ice cream will have a soft, creamy texture. If a firmer consistency is desired, transfer the ice cream to an airtight container and place in freezer for about 2 hours. Remove from freezer about 15 minutes before serving.
This ice cream can easily be dressed up by adding your favorite chopped candies or sprinkles at the end of churning. What's your favorite toppings? I love toffee bits.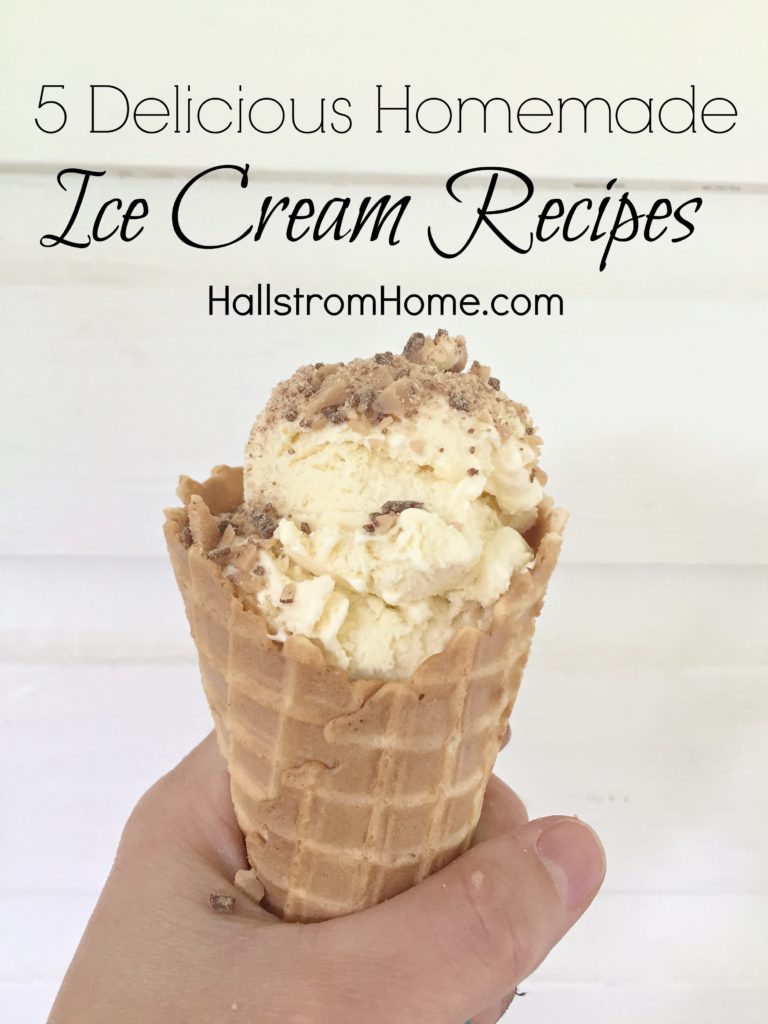 GET THE BEST TOPPINGS FROM AMAZON
2. Fresh Strawberry
Have fresh strawberries oh hand? Or maybe you have strawberries in the freezer? Just simply mix some strawberries into your vanilla ice cream to make a quick and easy strawberry treat. Kids love this one.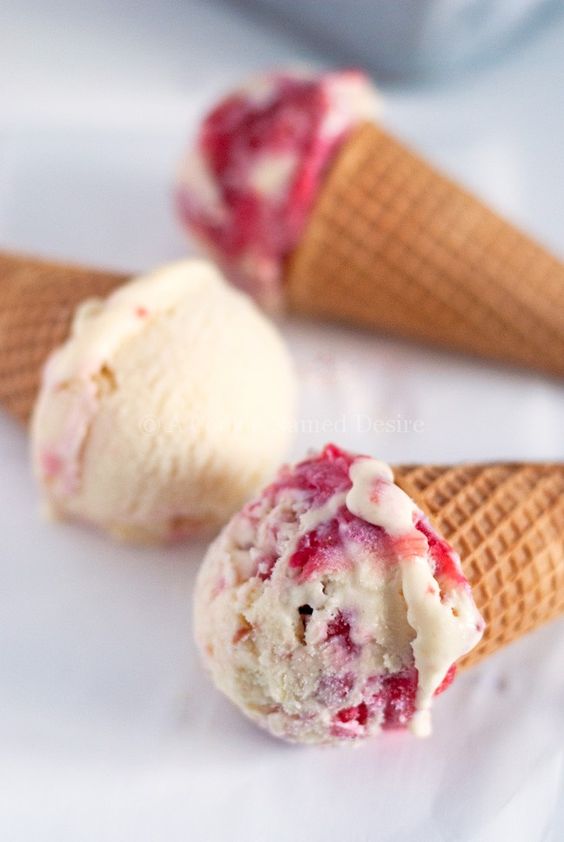 3. Espresso Chocolate Chip
This one was found on Pinterest. Are you a coffee lover? Do you love chocolate? If your answer was yes to either of them, you will LOVE this one.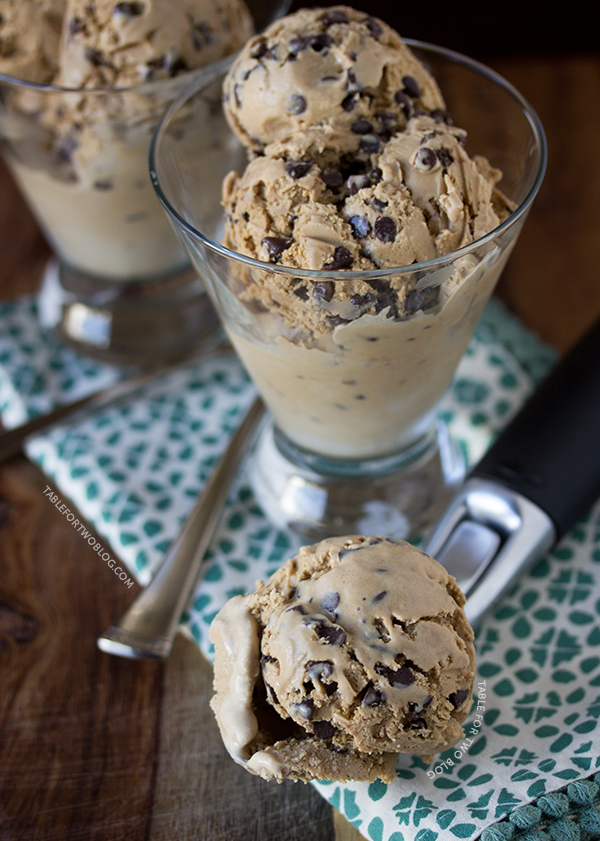 Ingredients
2 cups heavy cream
7 oz. sweetened condensed milk
2-3 tbsp. espresso powder (depending on how strong of a coffee flavor you want)
1/2 cup mini chocolate chips
Instructions
Freeze the bowl of your ice cream maker for 24 hours.
In a large bowl, whisk together cream, condensed milk, and espresso powder.
Pour the contents into the bowl of the ice cream maker then freeze the ice cream in the bowl of the ice cream maker according to manufacturer's instructions.
Halfway through the churning process, add in the chocolate chips.
Once the ice cream is done churning, mine only took about 20 minutes, transfer to a freezer-safe bowl and freeze in the freezer at least 4 hours.
4. Butterfinger
We love to keep it simple and yummy by mixing some of your favorite candy bar into our vanilla ice cream. However, if you would like the full recipe from Traditional Homes, find it on our Pinterest recipes board.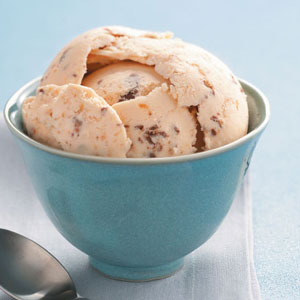 5. Cookies and Cream
Oreos are an all time favorite for any age. Simply add in some oreos to the vanilla ice cream recipes, and WALLAH! Cookies and cream. Mmmm. Once again, if you are wanting the entire recipe, it is pinned on our Pinterest recipes board.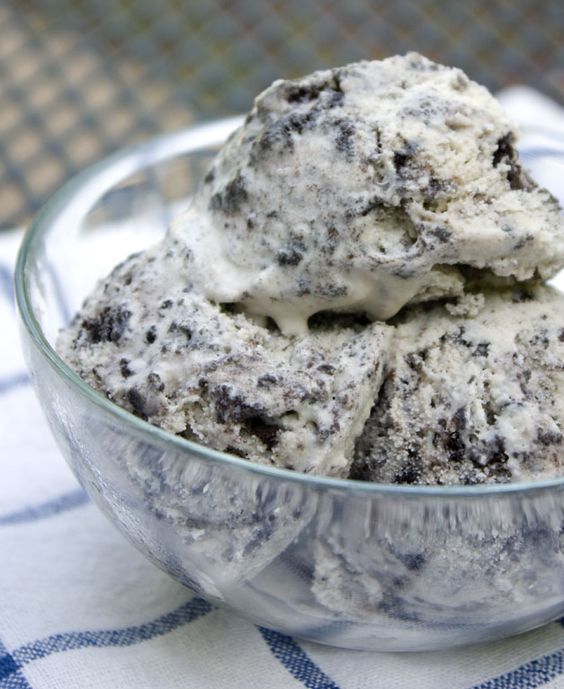 BRING IT HOME
We hope you enjoyed our 5 Delicious Homemade Ice Cream Recipes! Tell us which one is your favorite in the comment section below.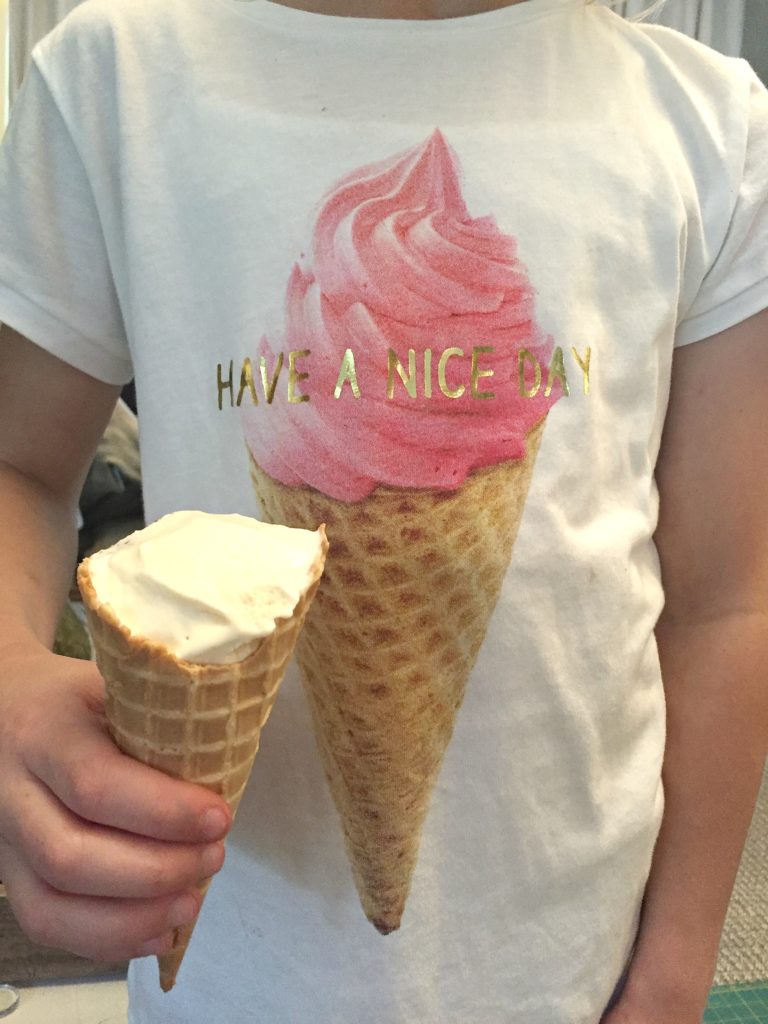 *affilliate links used in this post*