We loved Claire's Minimalist Wall Art Tutorial last Thursday so much we had to get another one of her creations shared! Here is Claire's DIY Minimalist Abstract Art let me know what you think about us sharing her projects!
Be sure to sign up for my email to get new recipes, crafts and home ideas in your inbox, plus access to our free printable vault! *This post contains affiliate links.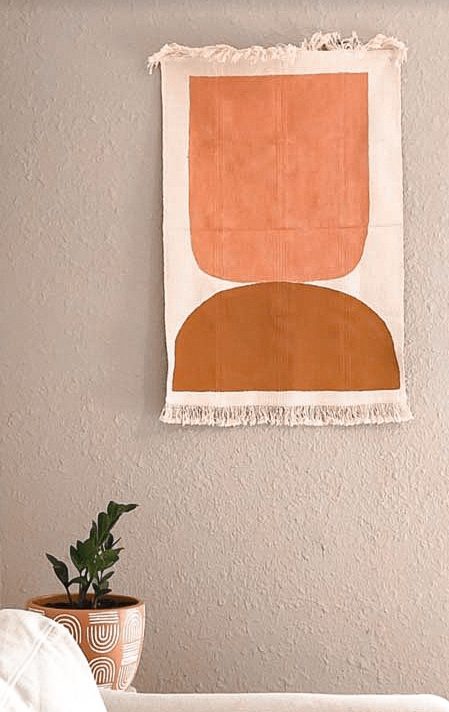 How to Create Minimalist Abstract Wall Art
Supplies:
Ikea Rug or any type of cloth canvas
Paints
Brushes
This wall art was super easy for Claire to create. Ikea had this simple white rug and almost any store carries paints and brushes so she got right to work one evening and finished. Paint some blobs on and call it good. Claire said a lot of her inspiration came from Pinterest so if you're looking to hand make some decor and need some easy inspiring pieces, Pinterest is the place to be.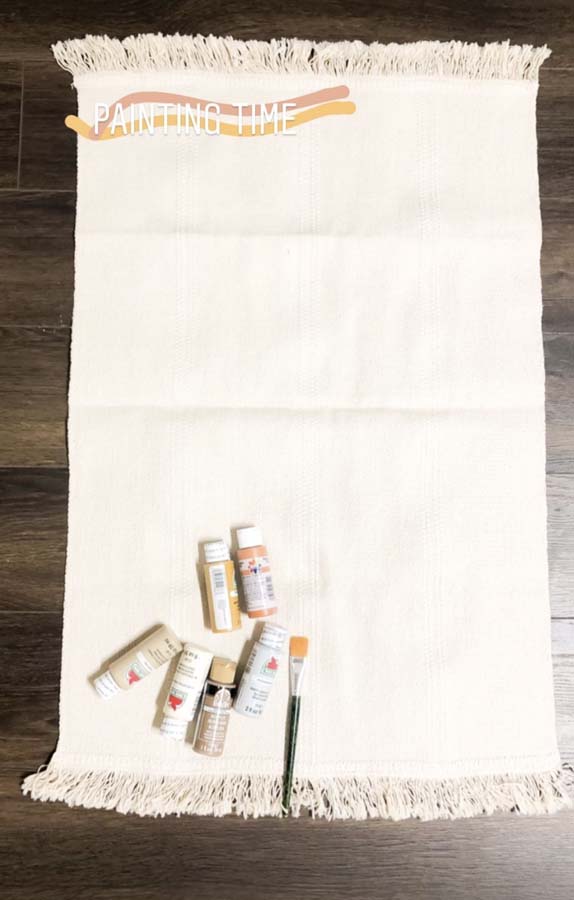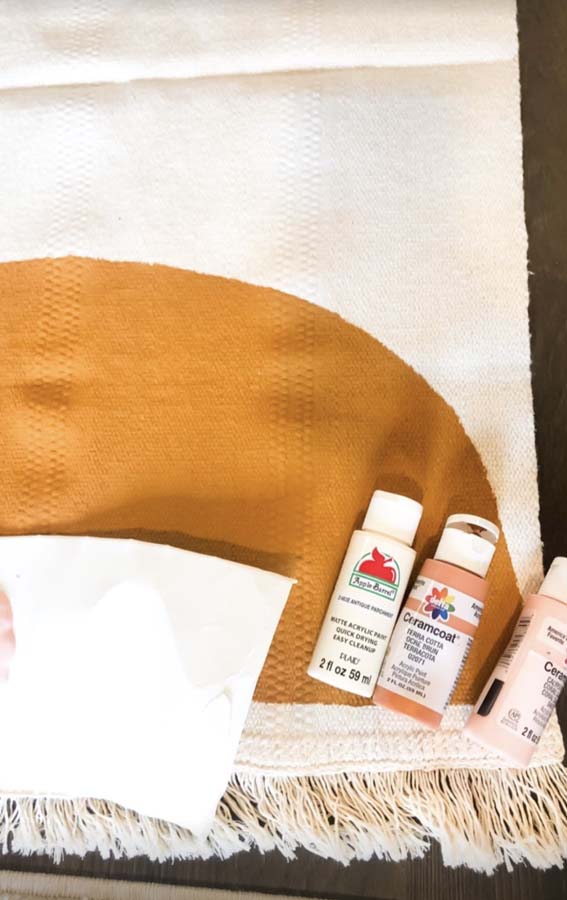 Hygge Style Tips
Hygge style is filled with lots of natural colors. From burnt orange to grays and whites. Claire's home is filled with cozy natural pieces that make it comfortable. If you want to see more of Claire's home click here.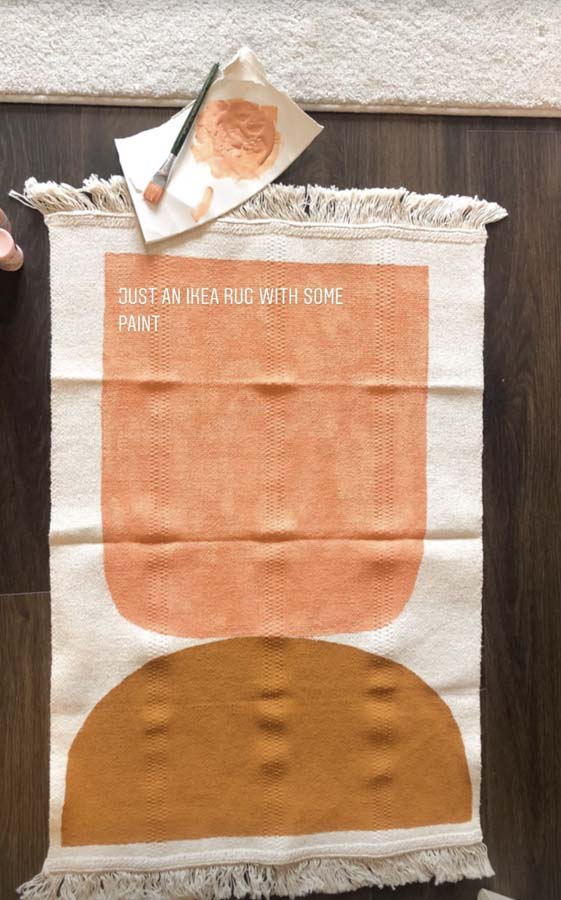 Hand Crafted Decor
Hand crafted decor is so special when you make the pieces yourself. There is always a little story behind each project and it is so inspiring to watch and see others create. I believe it is so good to have something you can do to ease your mind off of busy life, especially since Covid 19! I know for myself it is so easy to get wrapped up and stressed out with what's going on. But when I can go up into the shop and start painting it just goes away!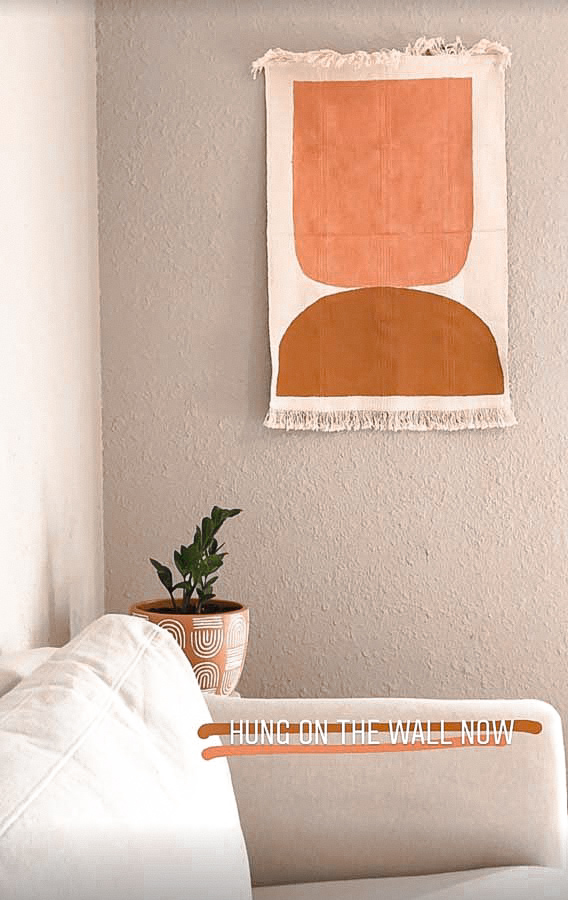 Easy minimalist modern DIY's
Claire still has this piece hanging in her living room! Just look how nice this looks. We have a bunch more DIY's here on the blog for you to check out! Thanks for stopping by!