Claire made this really gorgeous modern minimalist wall art. We wanted to share this with you in case anyone needed some inspiration and direction on their wall decor. I absolutely love this piece it brings so much to her room. Here is How to Make Minimalist Modern Wall Art.
Be sure to sign up for my email to get new recipes, crafts and home ideas in your inbox, plus access to our free printable vault! *This post contains affiliate links*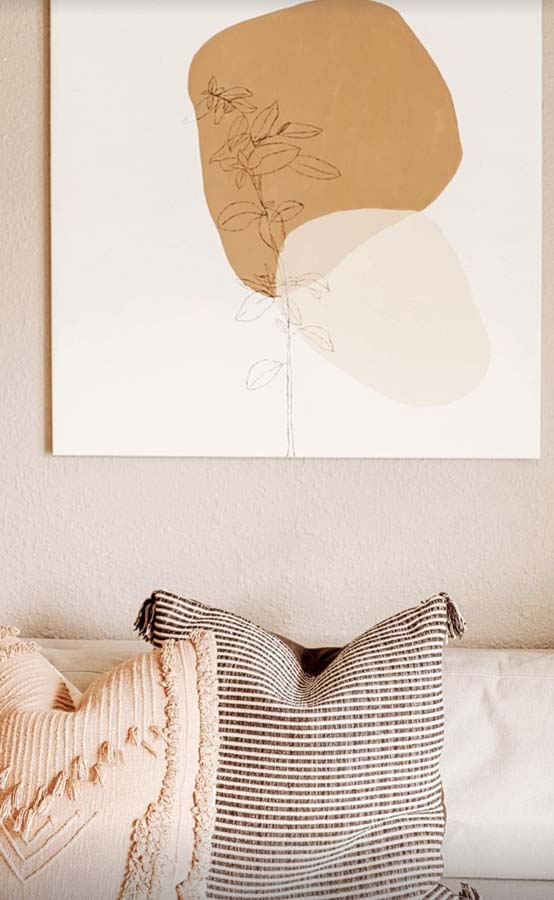 How to up-cycle old canvas
Supplies:
Canvas
Paint
Paintbrushes
Claire had this brilliant idea to up-cycle an old canvas from goodwill. She primed and painted over the old art in white. After that dried she got to painting. It doesn't have to be complicated, Claire just blobbed on some paint and started going in shapes that flowed.
For the paint colors Claire used a tan and cream color to get this look. She mixed some of them together until she got the look she wanted and got to painting.
After that dried Claire used some inspiration from Pinterest. Drawing the plant with pencil was her first step then she used her black paint and a tiny brush to trace over it. Maybe next time on her crafts we can get her to video it.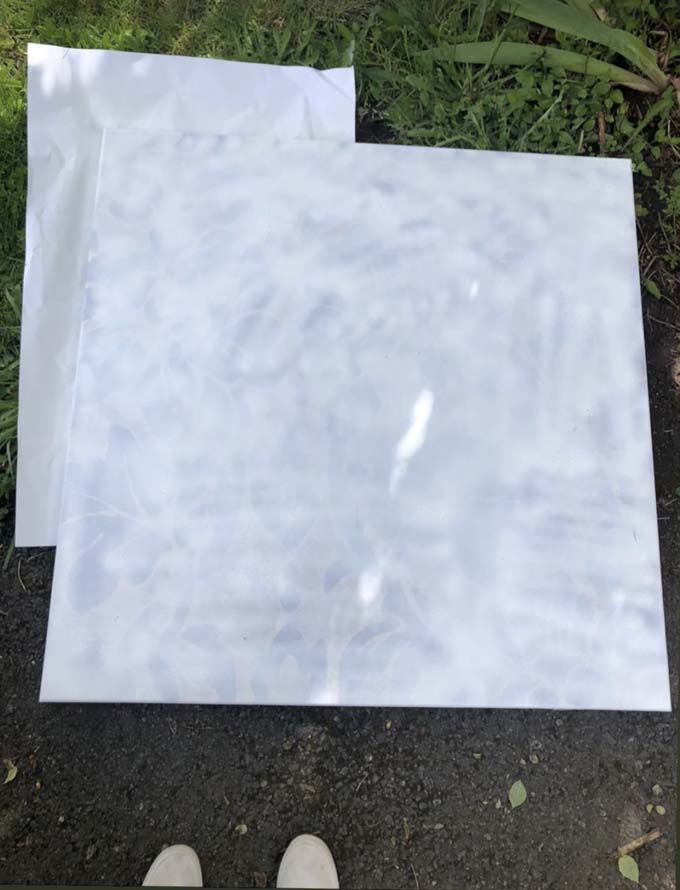 This is the canvas primed, almost ready to paint! A second hand store is a cheap way to get a large canvas.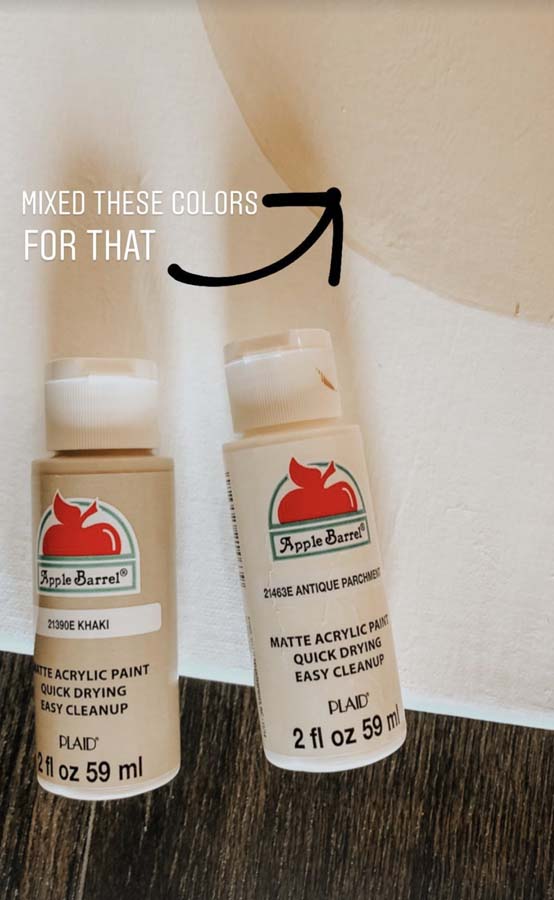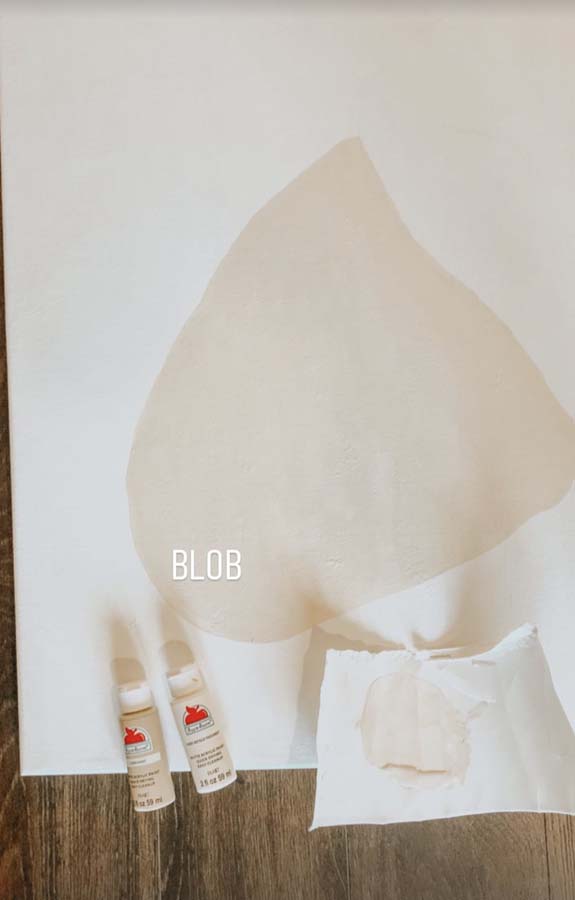 Scandinavian Style Art
Scandinavian modern art is a big popular style right now. I have to admit I love it but shabby chic farmhouse is just so me. Since Claire's style is the Scandinavian look it opens me up to the modern styles even more. I have even added a few pieces to my own home. The simple neutral colors and designs would be hard not to like. If you want to see more of how we style the Scandinavian look take a look here.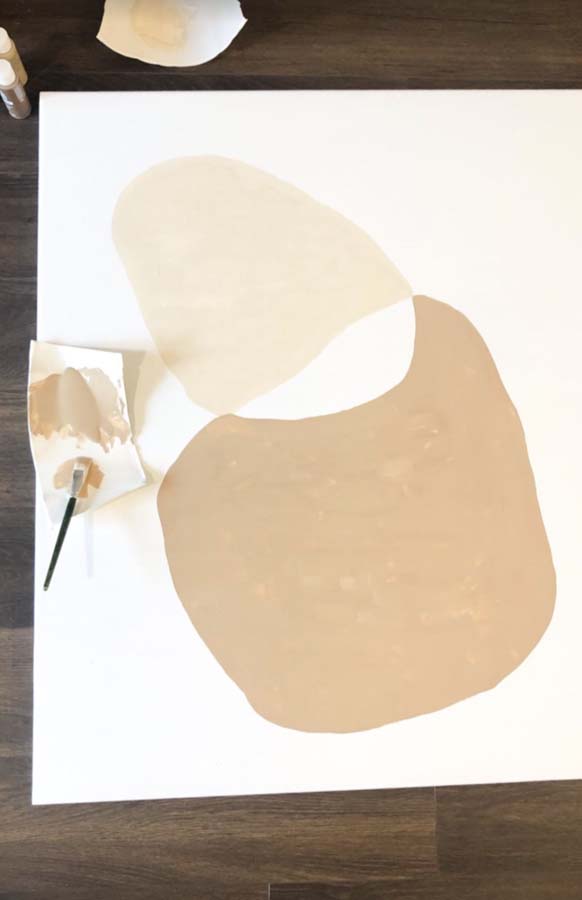 Check out another DIY from Claire with minimalist abstract art.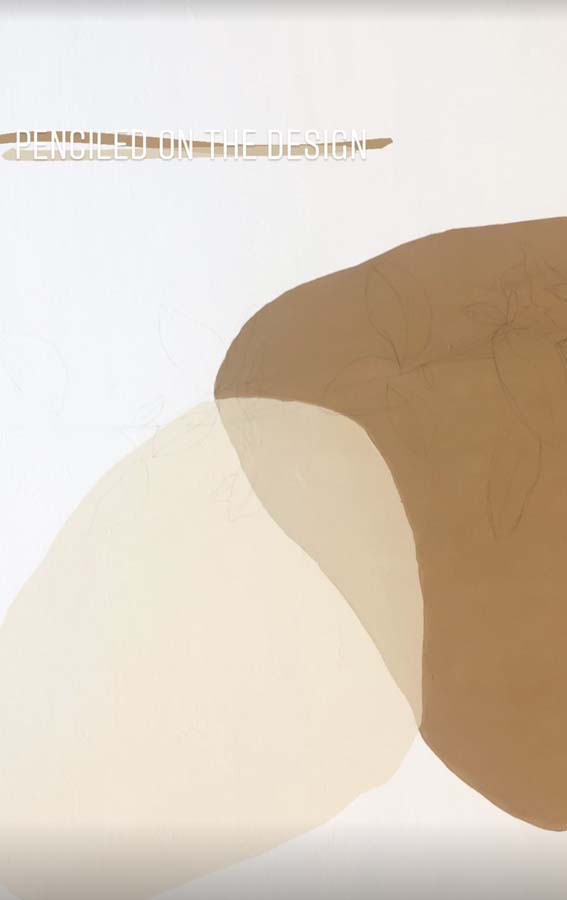 Modern Designs and Wall Art DIY's
As you can see the design started coming along. Claire started to draw the plants and trace with the black paint. Modern Designs have such a simple look with lots of plants the idea to draw one was easy for Claire to come up with for her wall decor since thats what she loves. Be sure to check out our Pinterest Boards. Making your home more cozy is all about adding the right kind of wall decor. This is a subtle way to make a statement. Another great way is your pillows. My favorite thing about pillows, is that they can be changed for the seasons or your mood. Take a look at how to mix and match pillows for your home decor.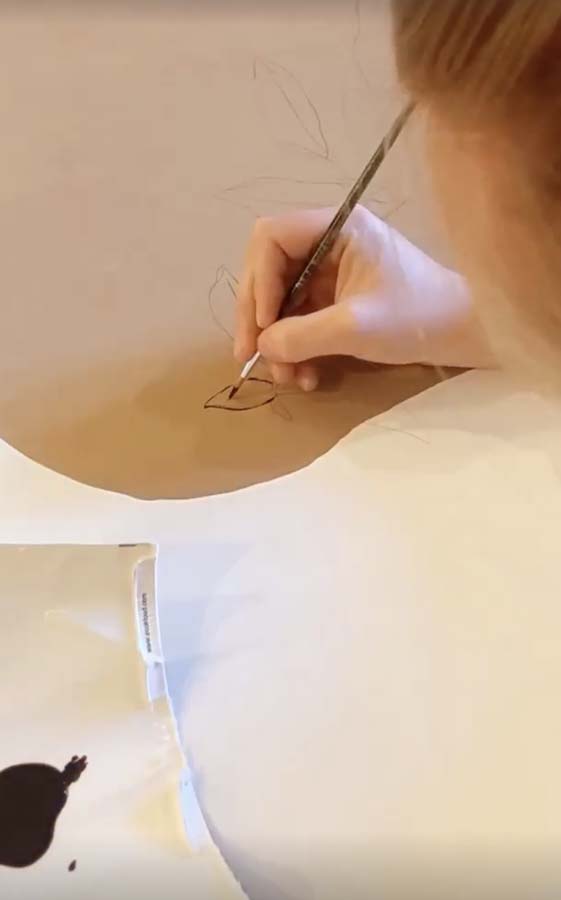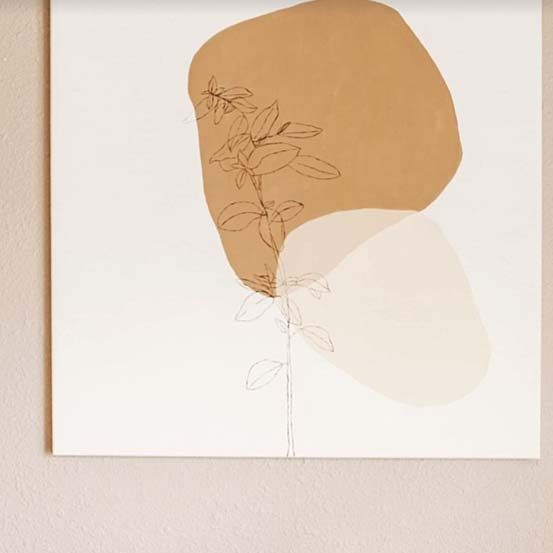 To see how Claire styled this in her home click here. Another DIY piece she made is also here on the blog, check it out!