So I piled fresh flowers on this cheesecake for our son's 20th birthday. He was quick to tell me that boys don't do flowers on cakes. I'm like what? Well truth be told I was also preparing for a blog post. We are now a blogger family with a camera always in hand. Who can relate? DIY Store Bought Cake Styling tips for those who are in a rush.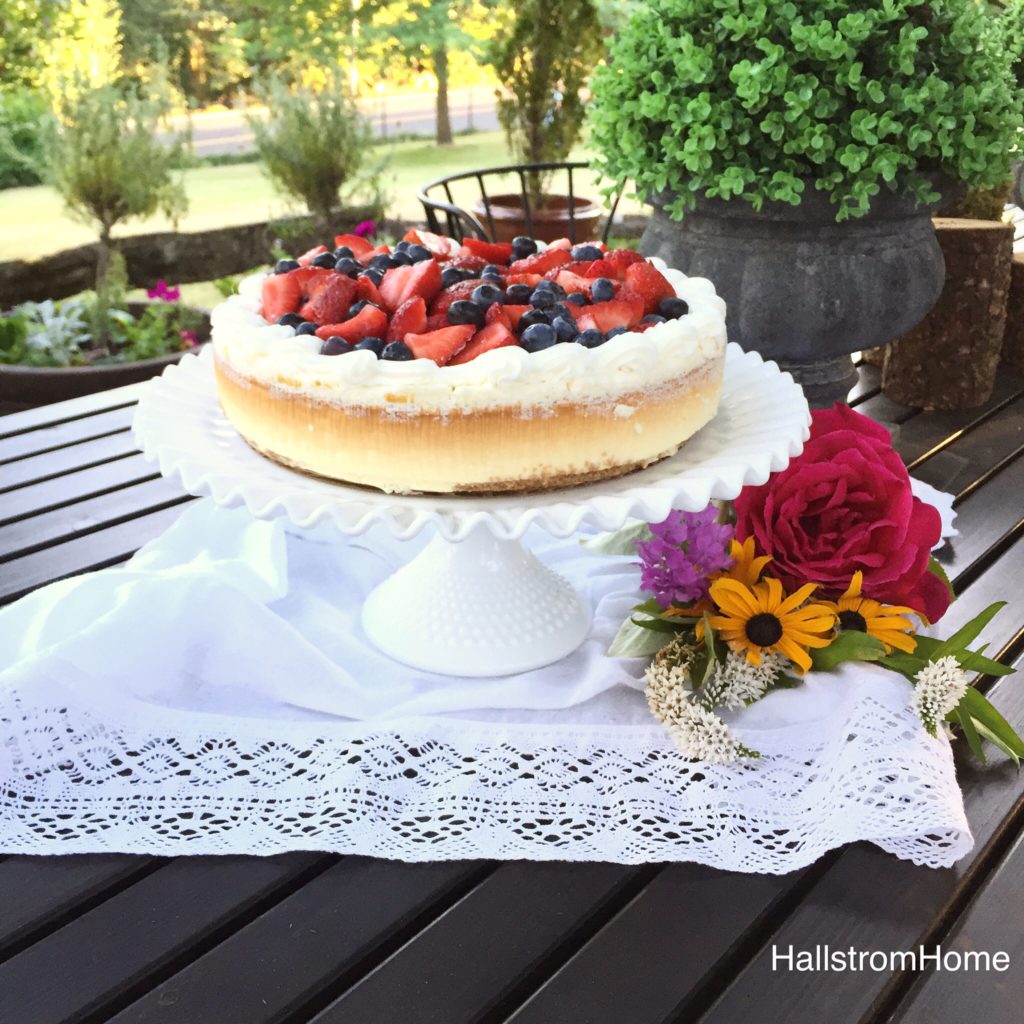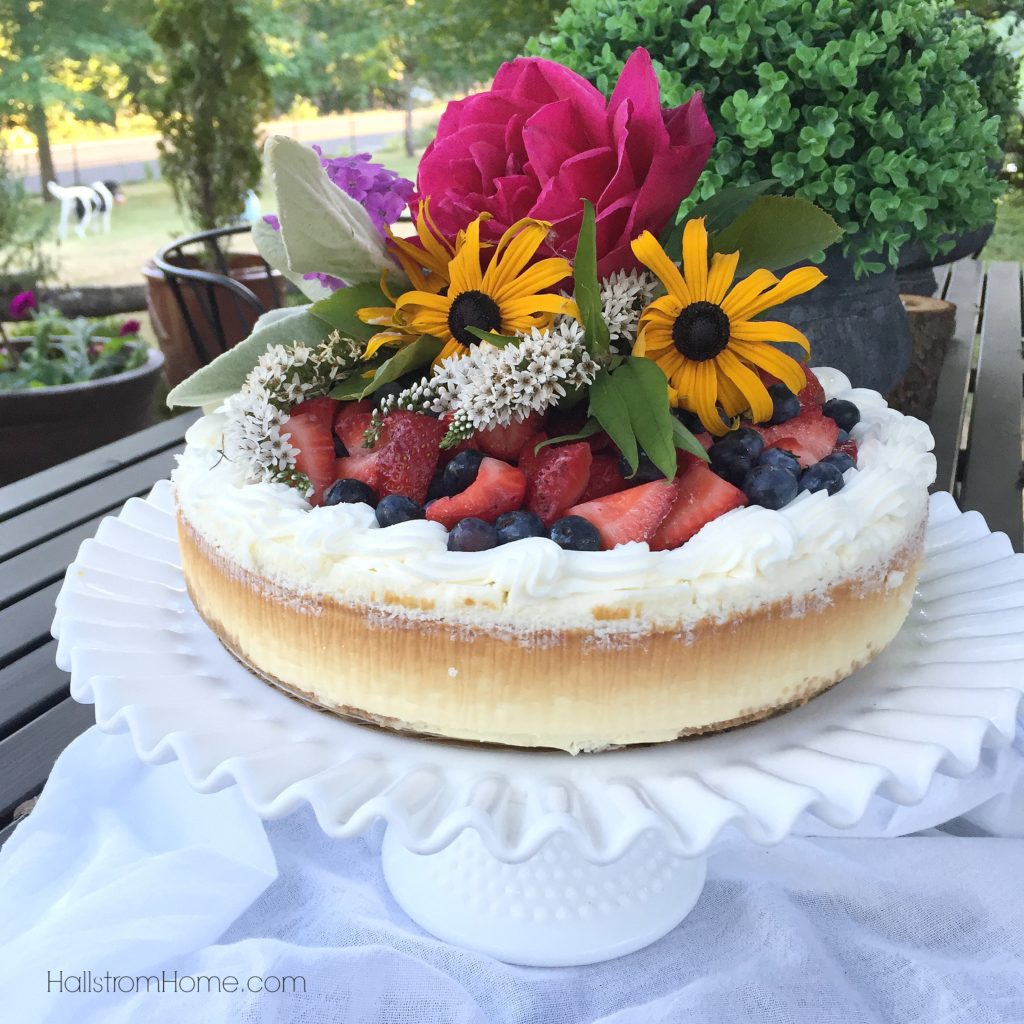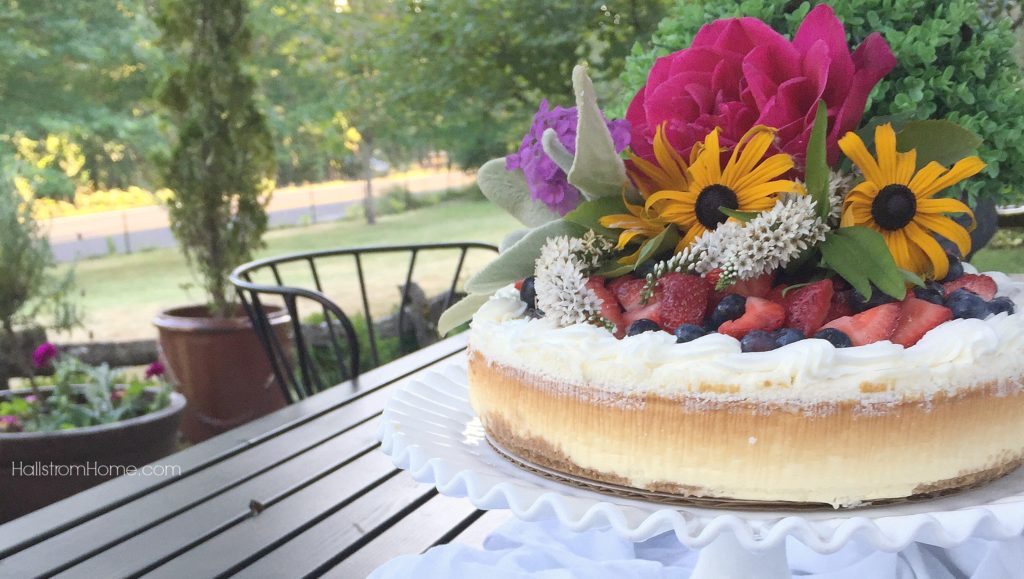 Often times, like this particular occasion, I am too busy to spend tons of time decorating cakes. So to make things easy (and still super pretty), I like to use fresh flowers and berries. Since this is the season for strawberries and blueberries, that is what I used. They add the perfect pop of color. I picked some flowers from the garden (or you can buy flowers) to top off the cake. Since my son disapproved of the flowers, I left just the berries and it still looked amazing. Check out our party planning Pinterest board for more ideas.
So literally, cake decorating can be so easy and still look GREAT. If you need something to serve or bring to a party, just follow these simple steps:
Pick up a cake from your local bakery (or bake one! 😉 )
Find a cute cake stand: I have a collection of cake platters in all sorts of styles. This simple white platter is the perfect contrast to my bright and colorful fruit.
Arrange: There is no rhyme or reason to how I added the berries or flowers. I simply started placing them until I achieved the look I wanted. This took me only about 2 minutes!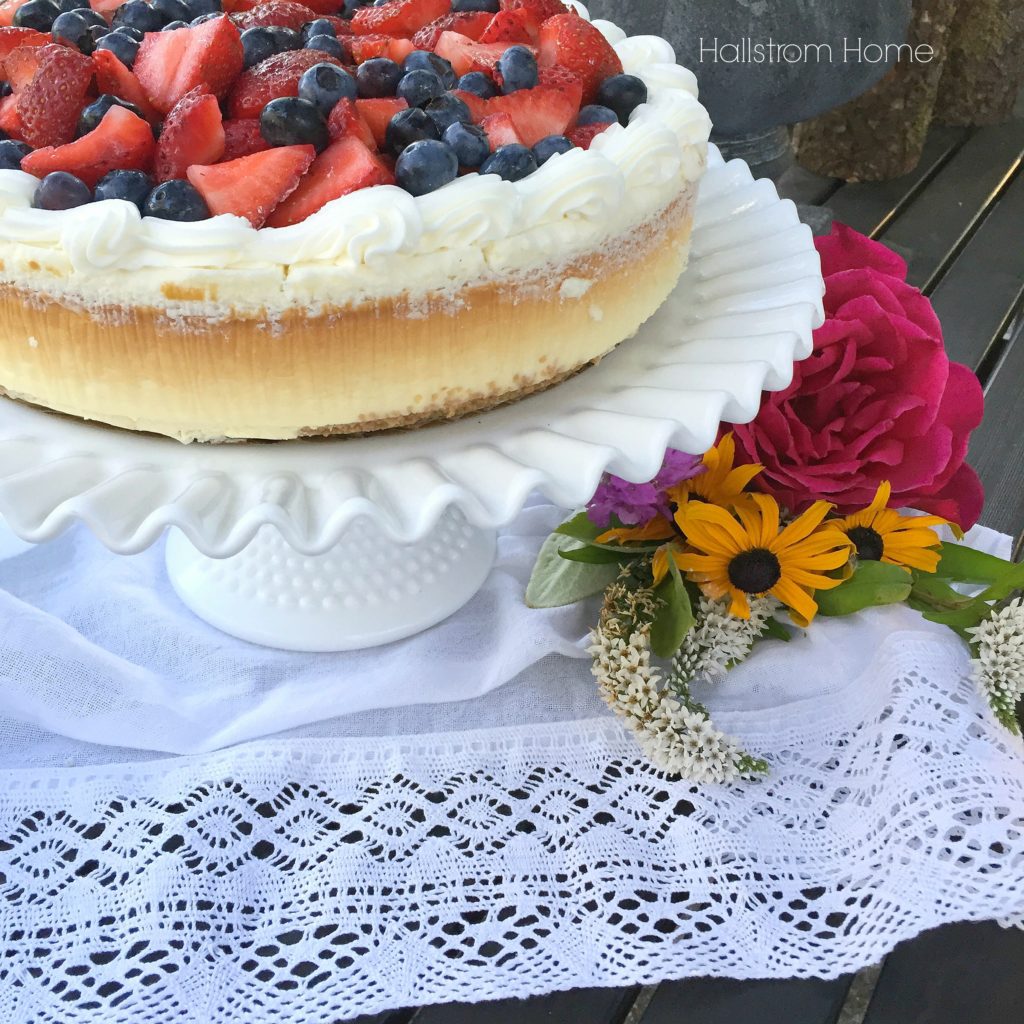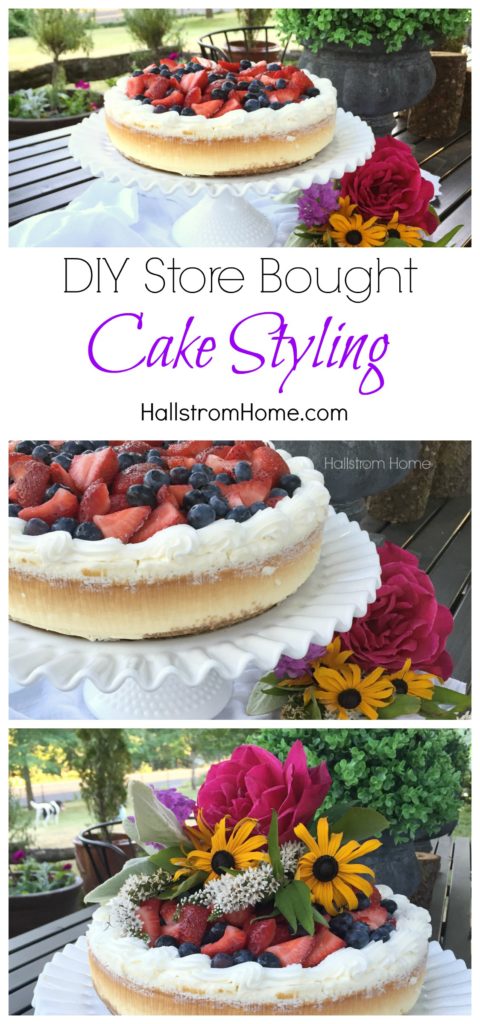 Shop Cake Stands

Whether I'm serving dessert, fruit, or bread, I use tea towels ALL the time. They are so cute and handy and they add a perfect little touch of French whim. I custom make them because I know how important quality is. Take a look at how we styled naked cakes.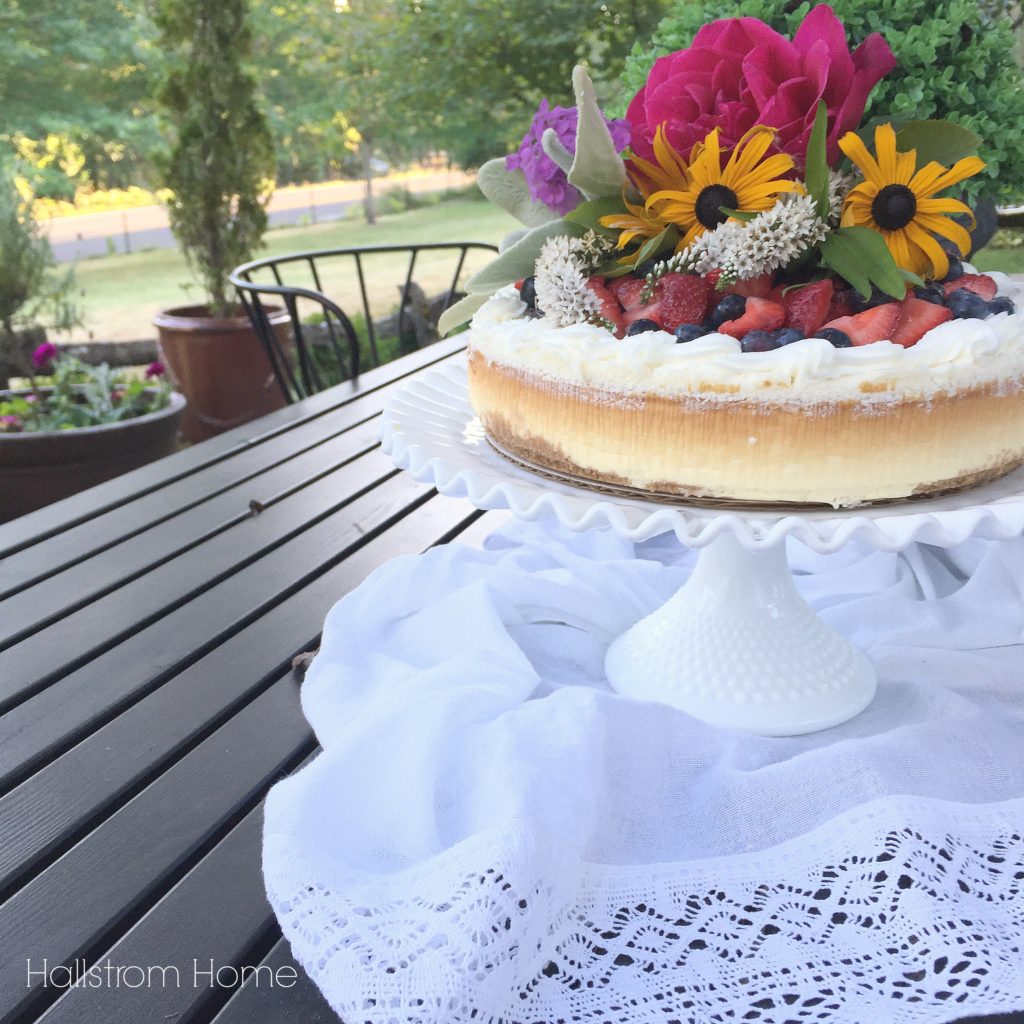 No need to spend a ton of time decorating a cake. This DIY Store Bought Cake Styling saved me a lot of time and money and I was so happy with the look! If you have any questions or comments, don't hesitate to leave a message in the comment section below. Thanks for stopping by!