Styles and Tips for Al Fresco Summer Dining
I will show you Styles and Tips for Al Fresco Summer Dining. It is so easy to create a beautiful Summer tablescape. I just start by knowing what style I'm trying to create. Then begin with the linens and work my way up.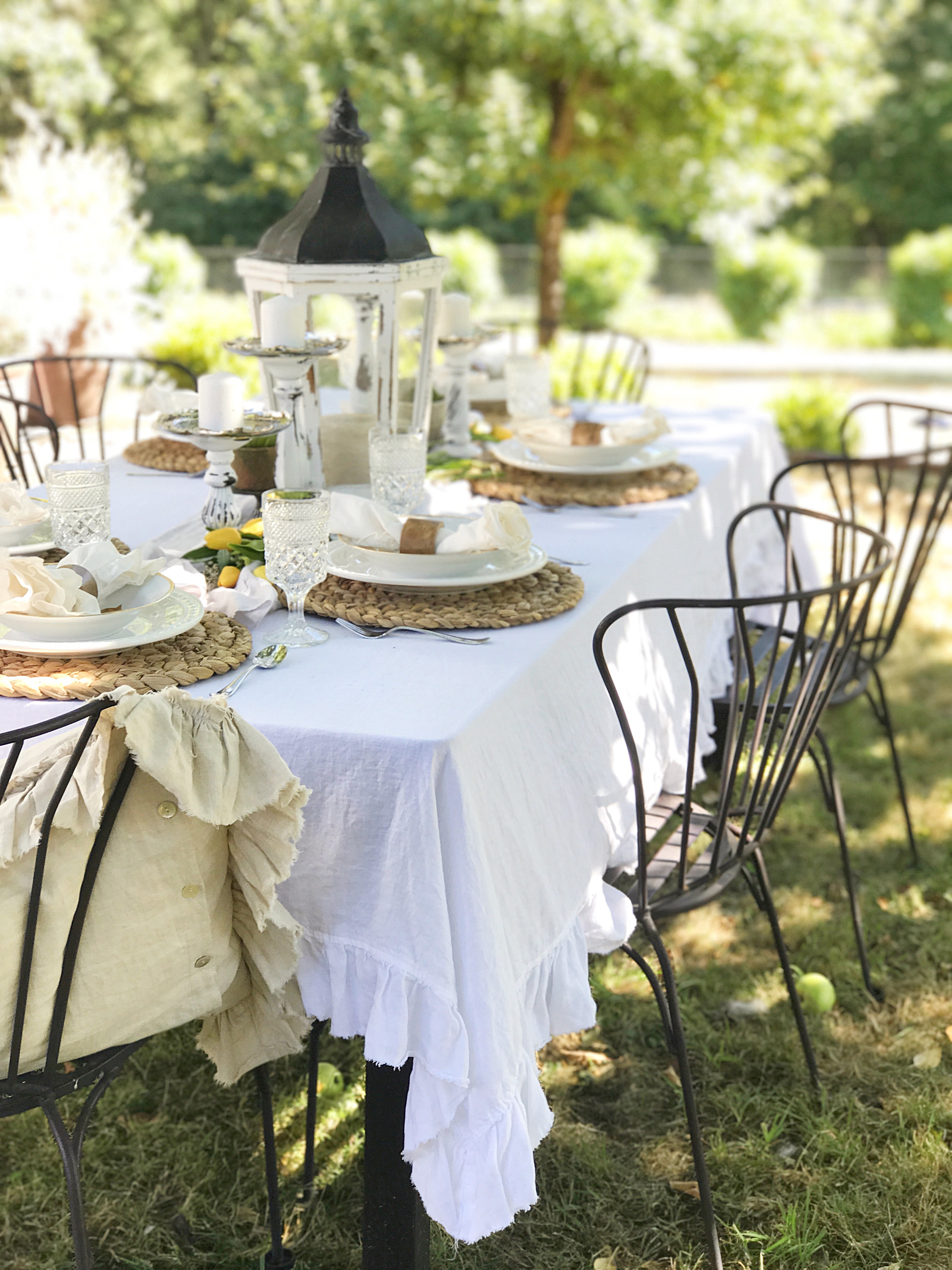 This style is so easy and simple to create, but yet it still looks gorgeous. I went with a basic white ruffle linen tablecloth and then chose natural colors to compliment each other. Also I picked out natural ruffle linen pillows, and you can find all of these linens in my shop here. I highly recommend linens, they are so breathable and get softer with each wash.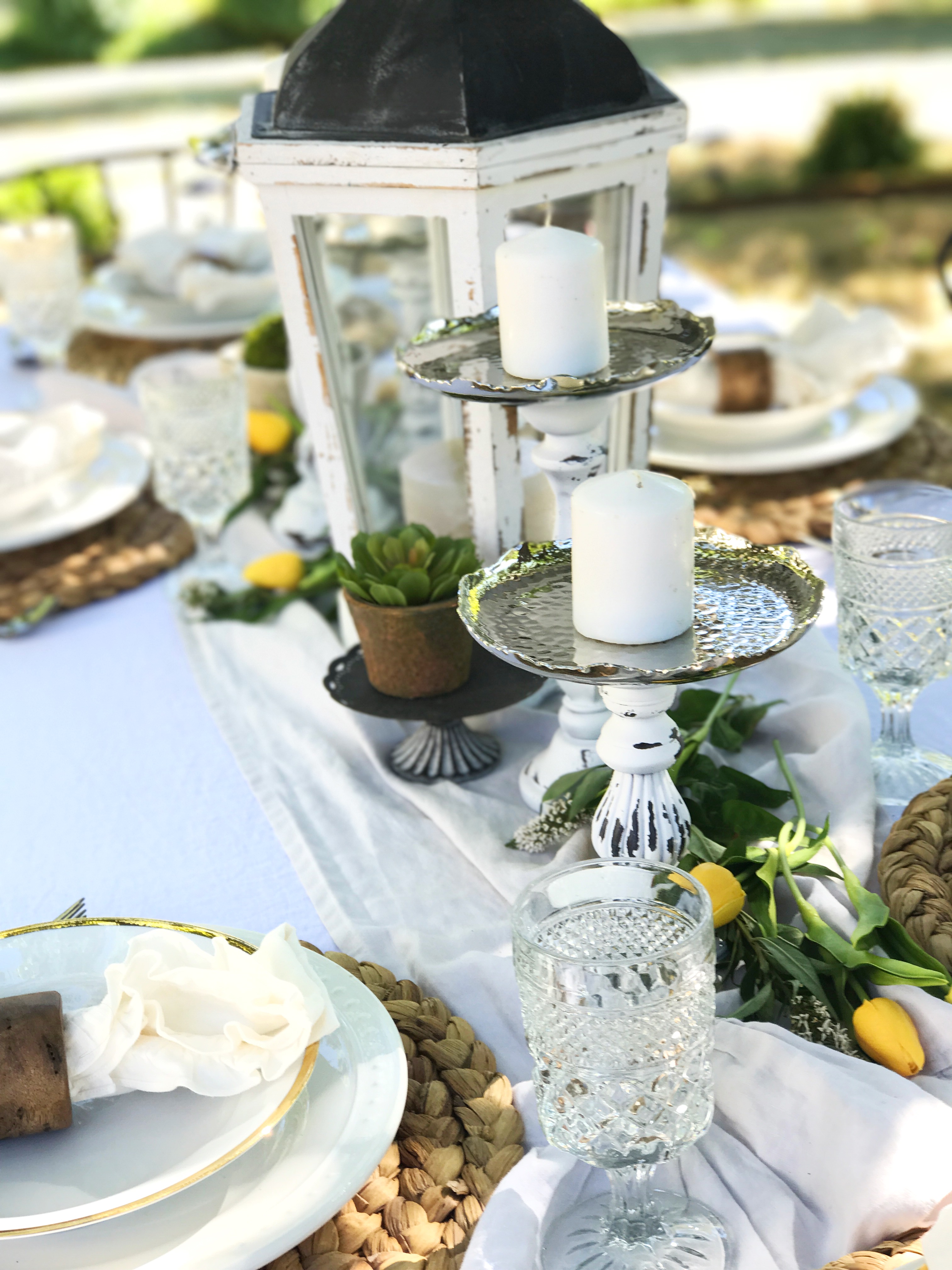 I went with white plates and woven chargers to keep it simple. The gold rimmed bowl adds some color to the table setting. These clear goblets create detail and of course you need to add some color, so yellow tulips did the trick. Also I'll let you shop the look.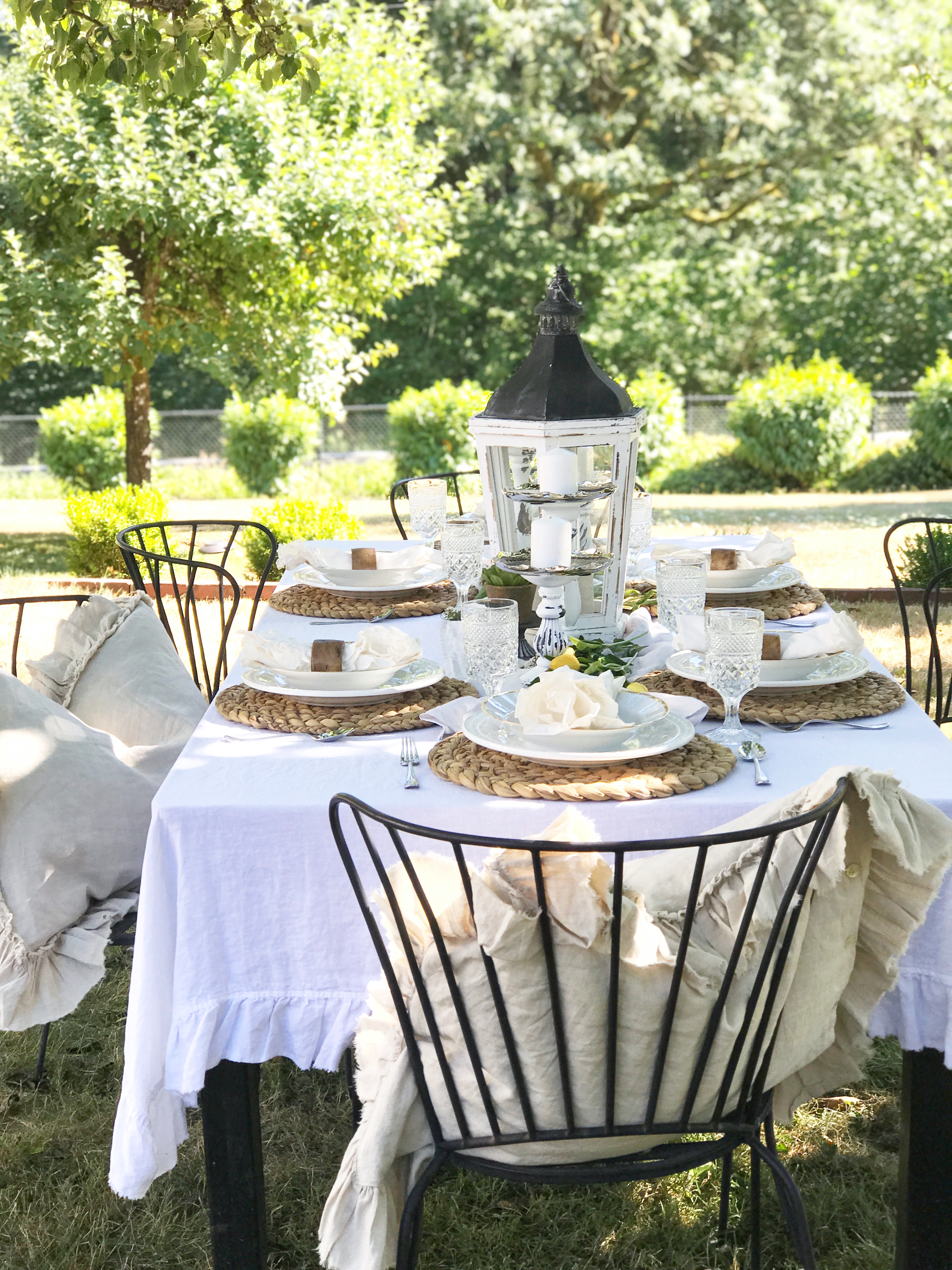 Styles and Tips for Al Fresco Summer Dining
The thing I love about outdoor dining is that if it is nice, you can leave it out. So with the Hallstrom house we have company a lot. I just leave out the table setting until company comes again. But if you want to change up the look a bit, switching out the chargers is so easy and it can help create a new look. Or adding something new to the center piece.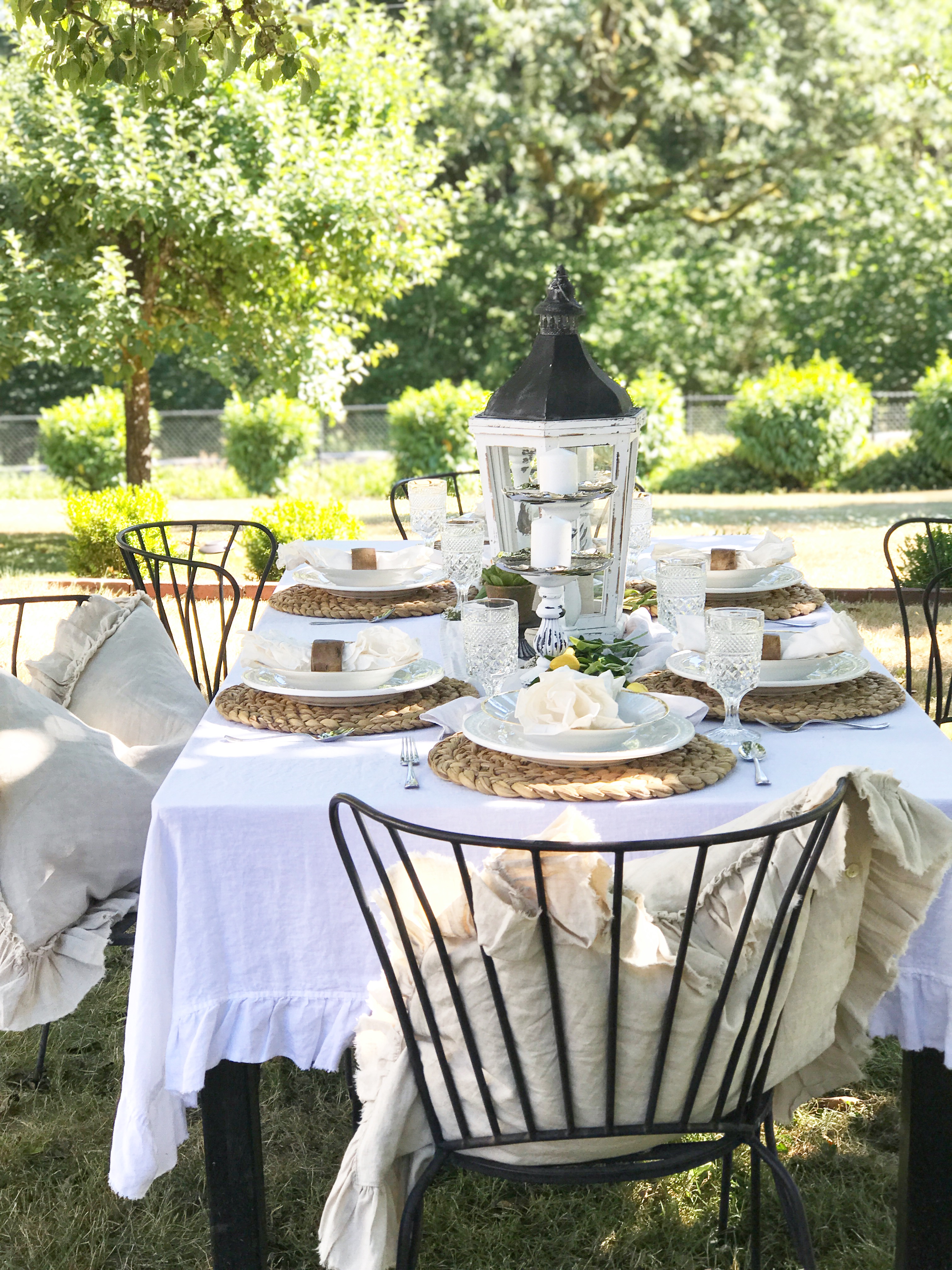 Tablescapes shouldn't be stressful and hard, just going simple and adding a few detailed pieces can make it look like you spent hours on it! The centerpiece is the main part of the table and I like to use a few pieces to create the look. I chose a large lantern, plants, and candles to create my outdoor look.  If you're in a hurry and need a quick dessert from the store, I'll show you a tip from my blog here to help make it look beautiful. If you've got a little more time, I have delicious poppy seed cake recipe here.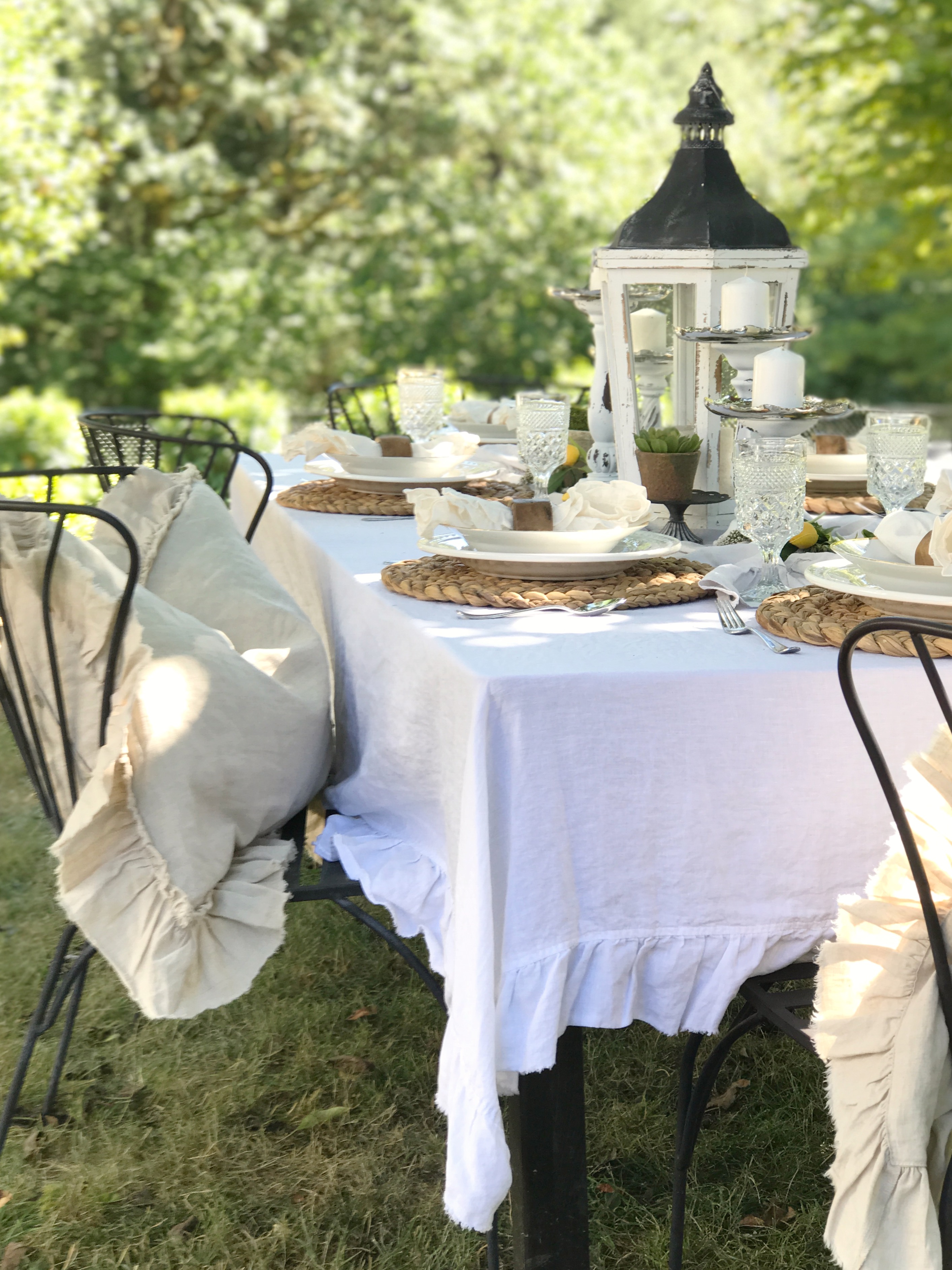 If you love the look of these candle sticks go take a look at my Etsy shop here. Creating a tablescape does not have to be hard, with just a few detail pieces you can make your outdoor space look beautiful and ready for that outdoor party.