The season is here to have small gatherings with family. Creating an Elegant Holiday Tablescape doesn't have to be stressful. Get creative and have fun when decorating.
Be sure to sign up for my email to get new recipes, crafts and home ideas in your inbox, plus access to our free printable vault! *This post contains affiliate links*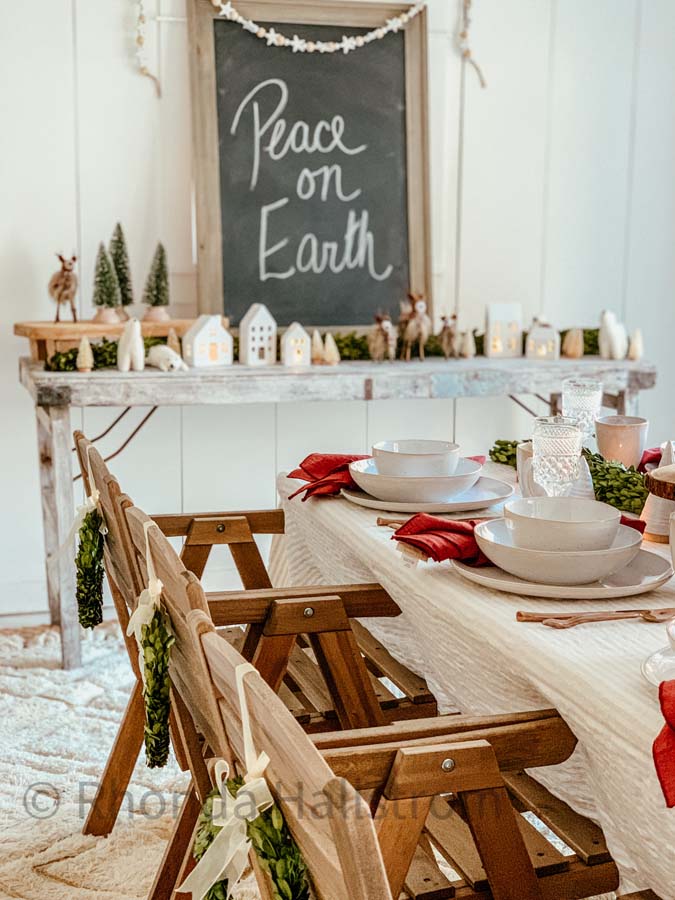 Easy Christmas Table Setting
Okay I will admit, this is much easier to put together than it looks. With the busyness of the Christmas time plus dealing with covid people are more stressed. I have a guide on how to keep Christmas simple and not to get too overwhelmed with the season.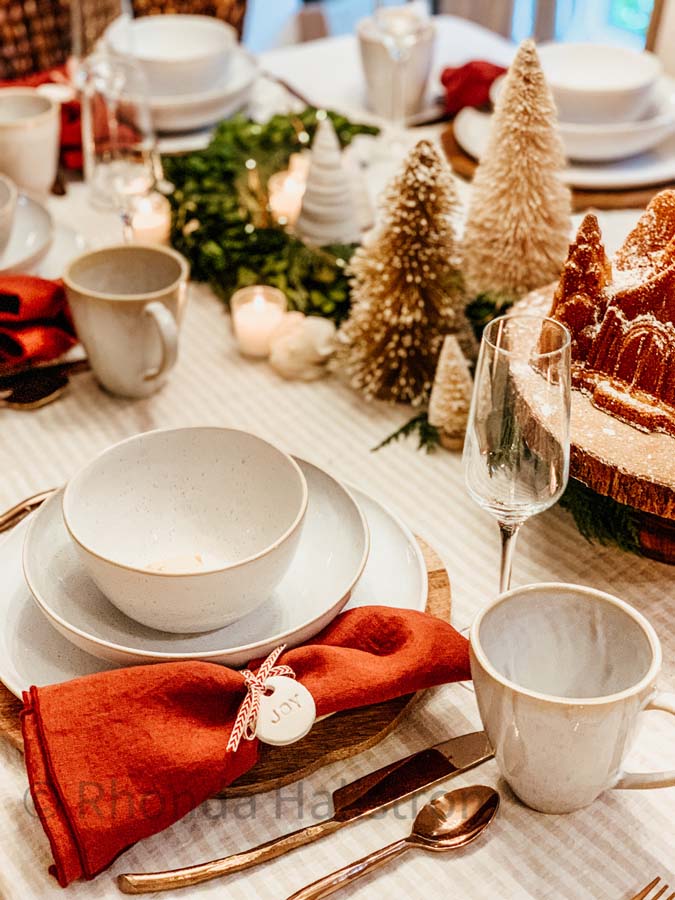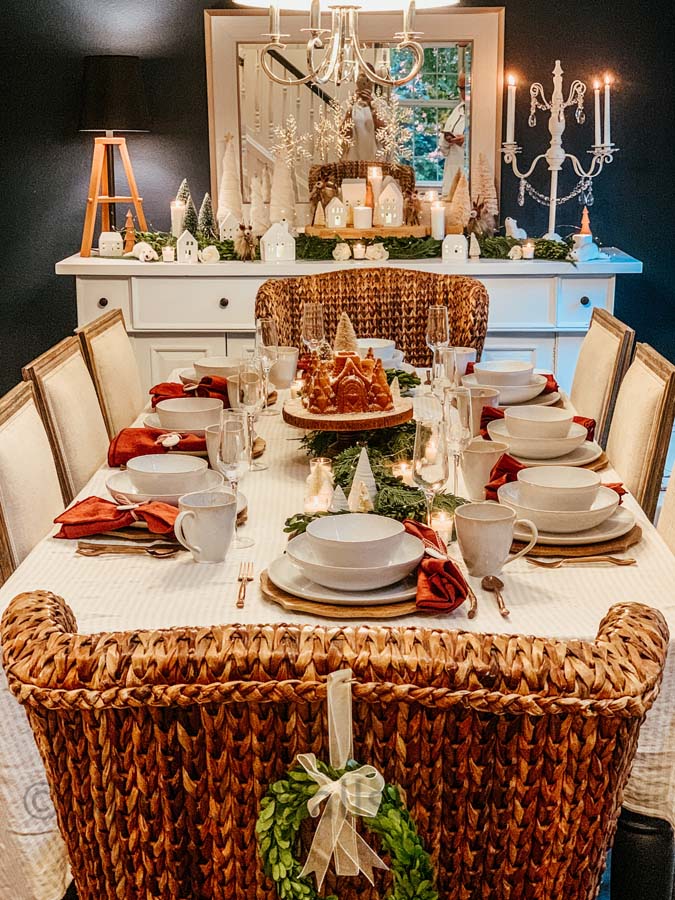 Christmas Table Centerpiece Ideas
Most of these table items come from Garnet Hill, but I also shared affiliate links below to similar products. Begin with a tablecloth, we went with a simple striped linen one. We were going to use a table runner but decided we didn't feel like having one. So we just went with a simple boxwood garland with cedar scattered throughout.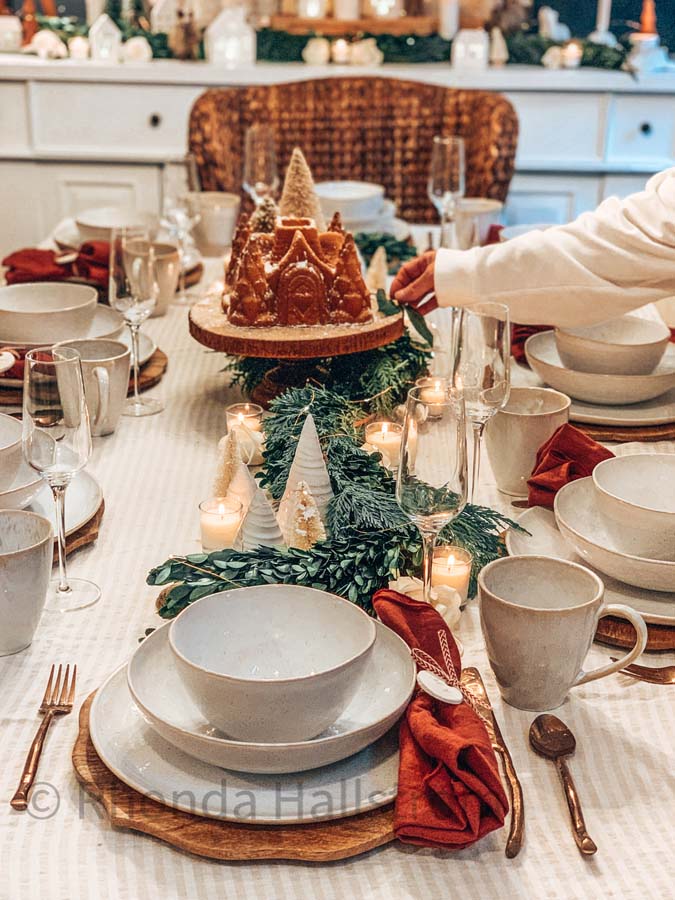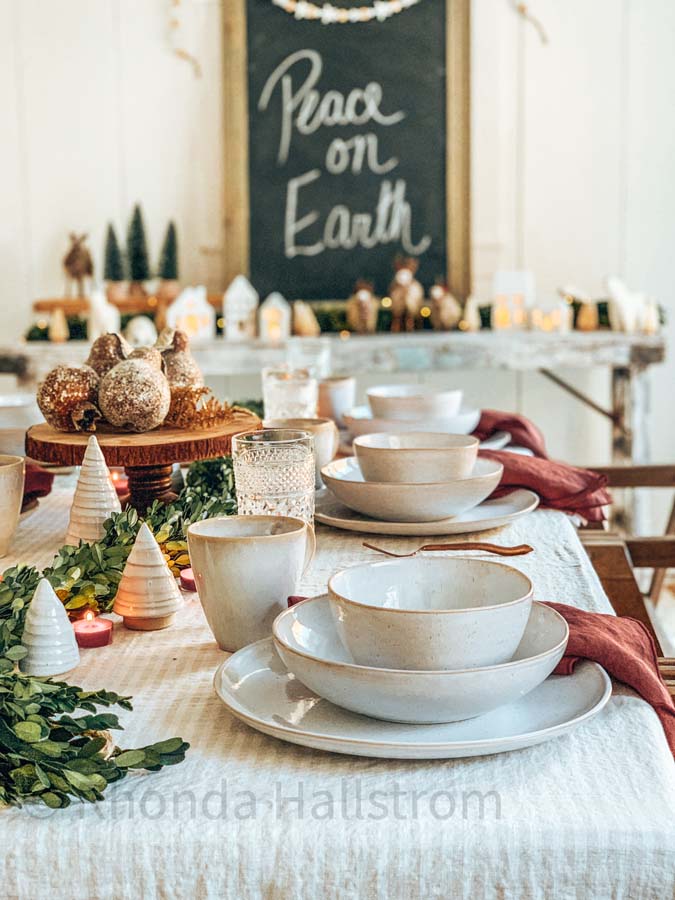 Farmhouse Christmas Table
You will never guess what room the picture above is in! It's actually in my bedroom against our shiplap wall. The grandbaby and kids recently moved out into their new home, so there was a short time with no bed. We decided to create this table setting in the room! To keep the table simple with having pops of green and red, I went with white stoneware dining ware.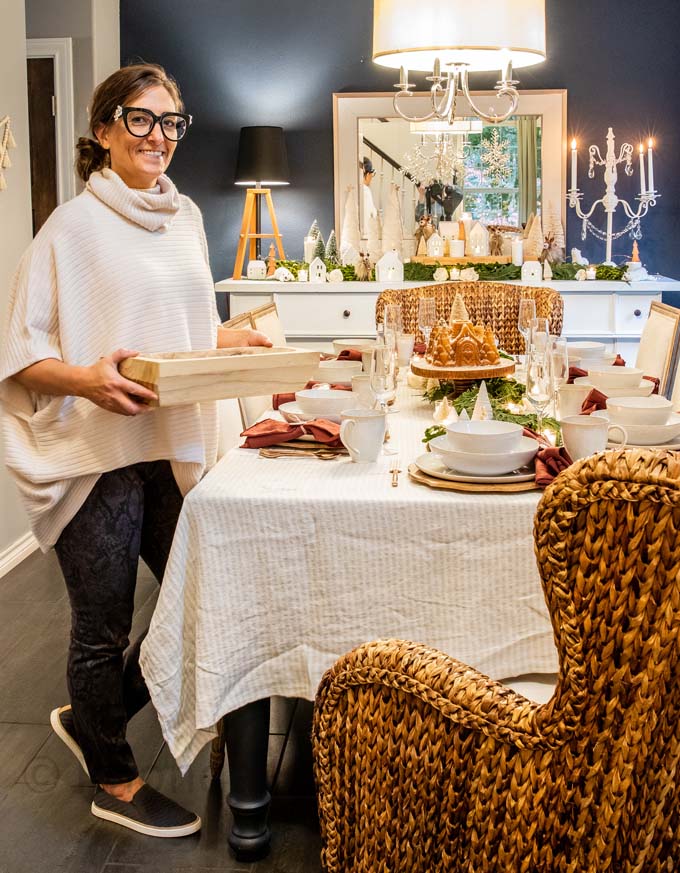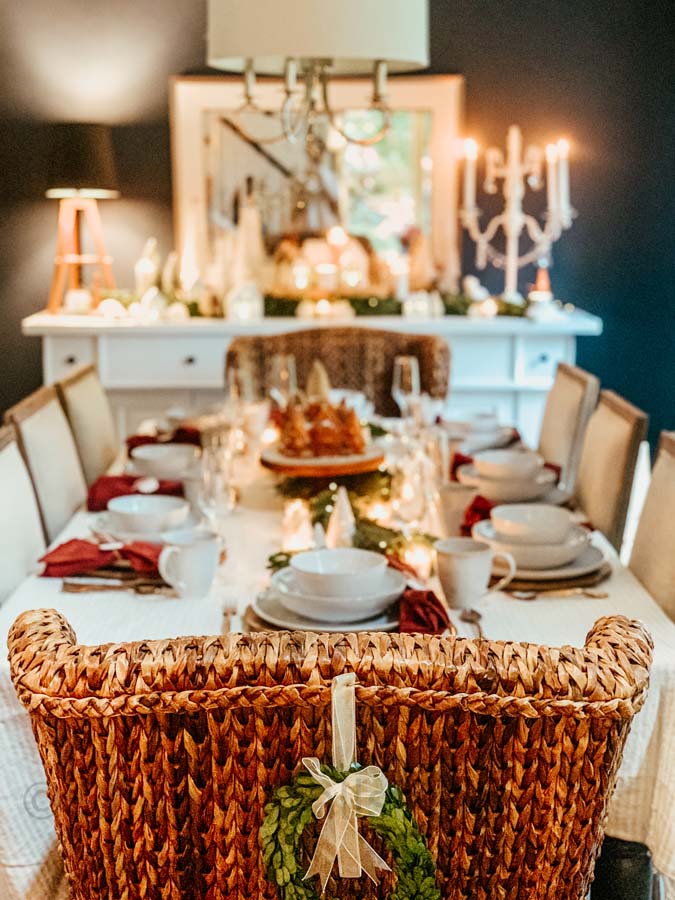 Simple Christmas Table
Then we did have a change of scenery and loaded all of this decor into my car and headed down the road to my sisters. Her house is just too pretty not to use. When we got there I liked to add a few wood pieces. So the chargers went on along with the wood cake stand.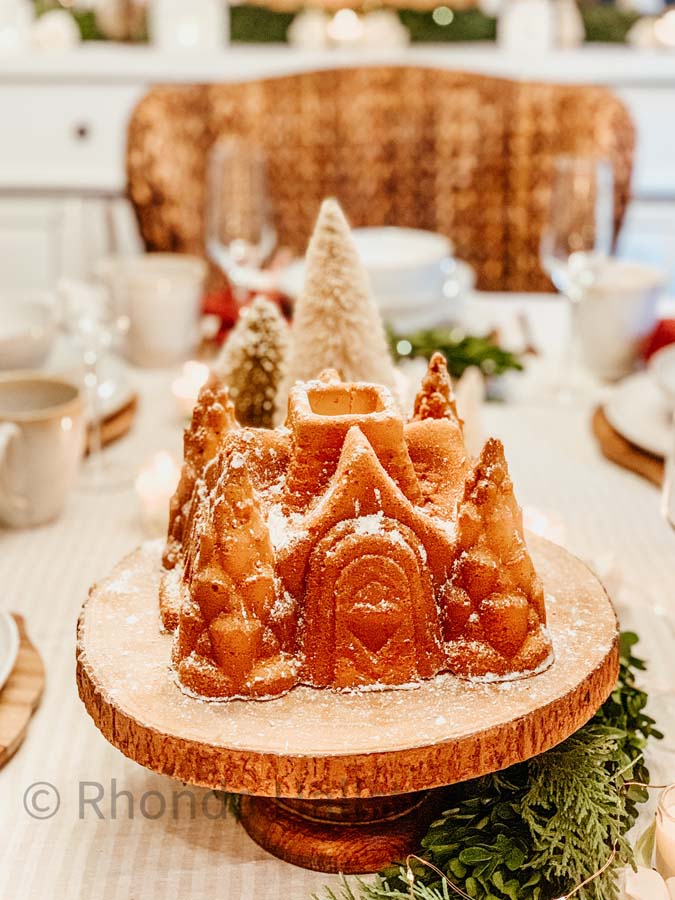 For this yummy centerpiece I used a lemon bundt cake recipe. Then of course topped it with powdered sugar. It is the perfect touch for Christmas!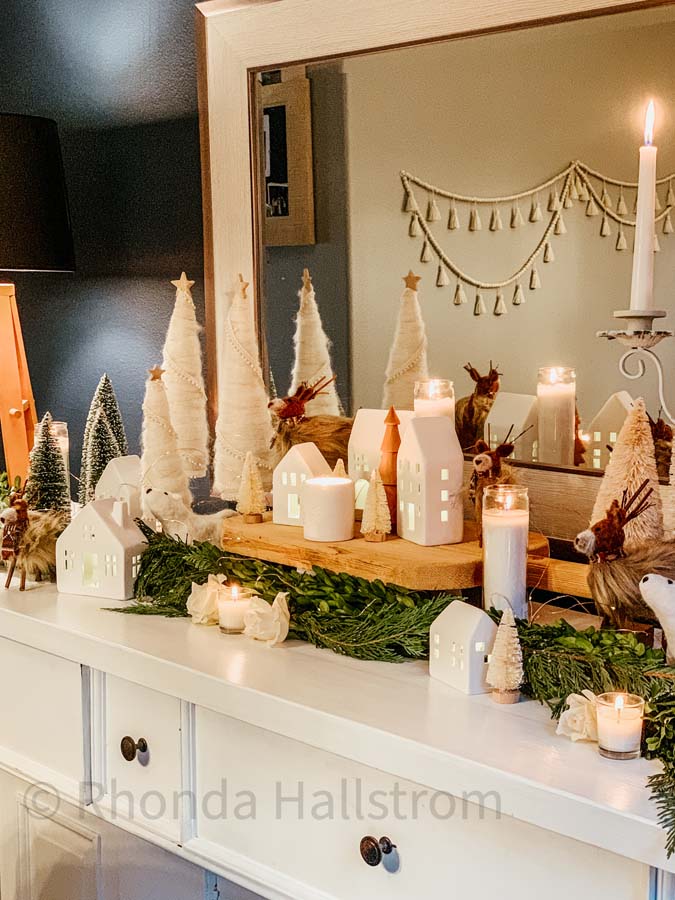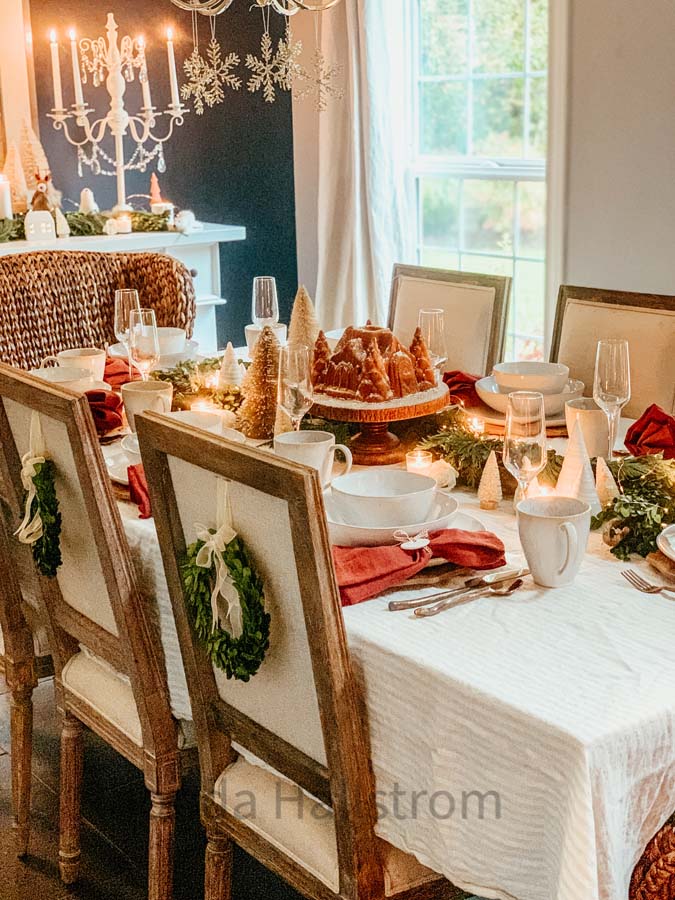 Elegant Holiday Tablescape
Time for a little buffet decorating. This isn't a must, but if there's a little buffet table why not? We used the cutest little reindeer and polar bears from Garnet Hill for this look. But have fun with this! Add your fave pieces. It is always fun to create a little village too.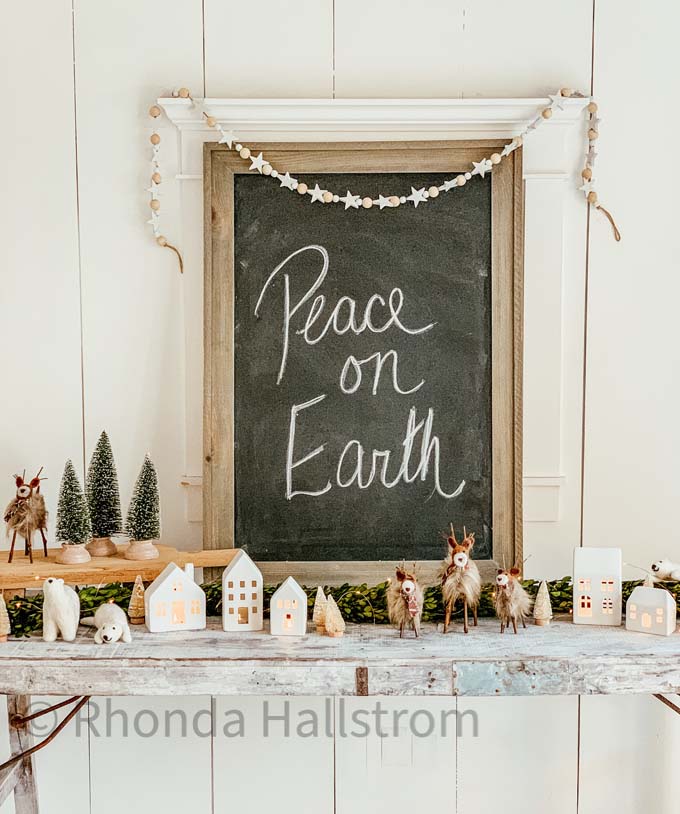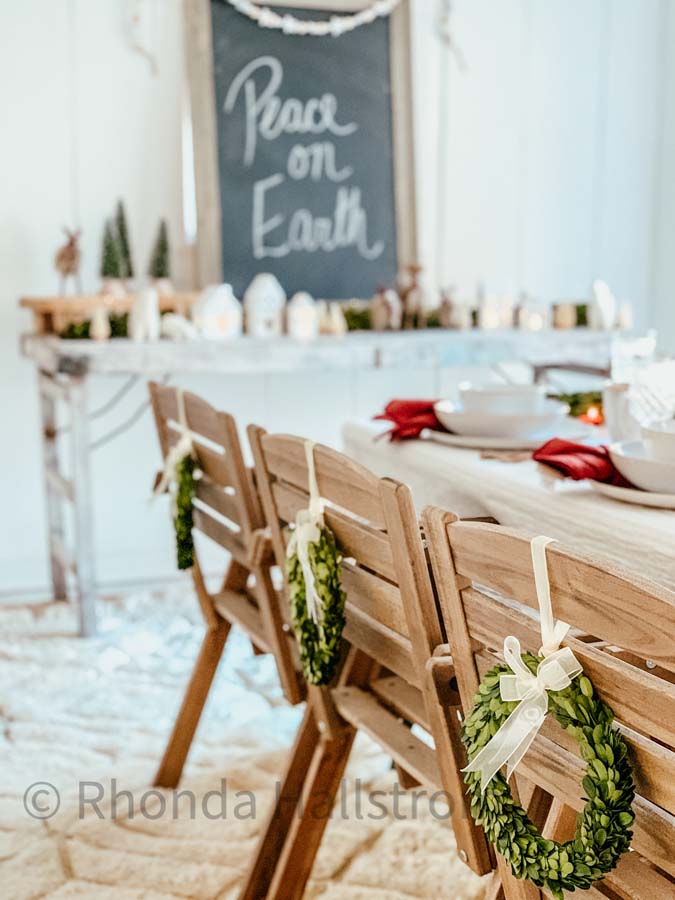 Designing a Holiday Tablescape
If you want to add a personalized touch for each person, make some fun tags! For this table we did diy clay gift tags. They are so easy and customizable for all year round!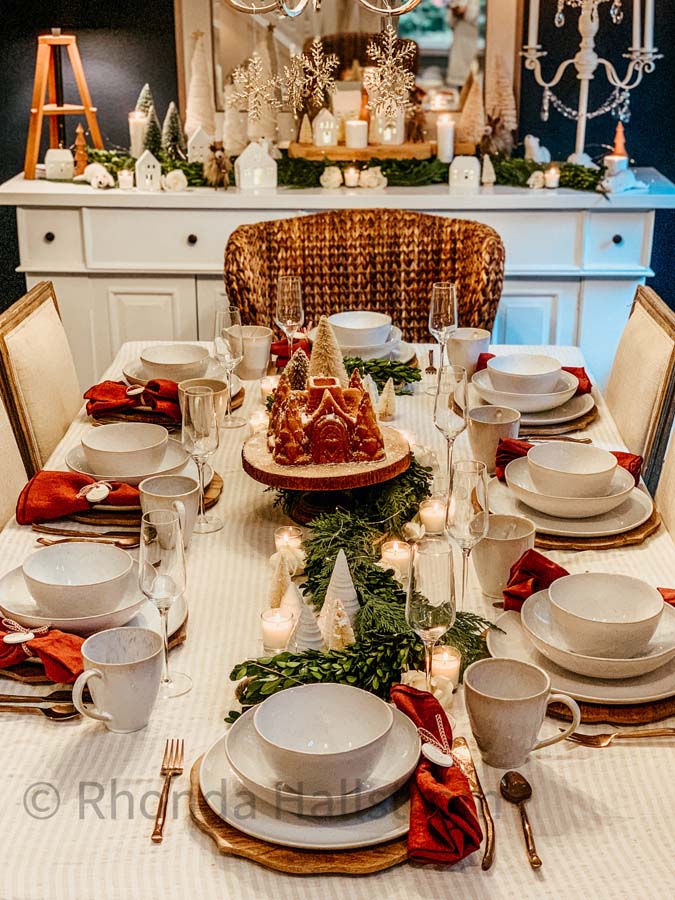 Christmas Table Ideas
Happy Holidays! And be sure to get creative and have fun during this season. If you want some more Christmas inspiration follow our Christmas board on Pinterest.