My dream when I was young was to have an old farmhouse with white shiplap walls and a big porch to enjoy the weather on. The dream never died even after getting married and having a few kids. We just worked harder and here we are now living in an old farmhouse and seeking new dreams! My new dream is to sell beautiful home decor such as Farmhouse Decor For Living Rooms while sharing our story and creating beautiful homes.
Be sure to sign up for my email to get new recipes, crafts and home ideas in your inbox, plus access to our free printable vault! *This post contains affiliate links*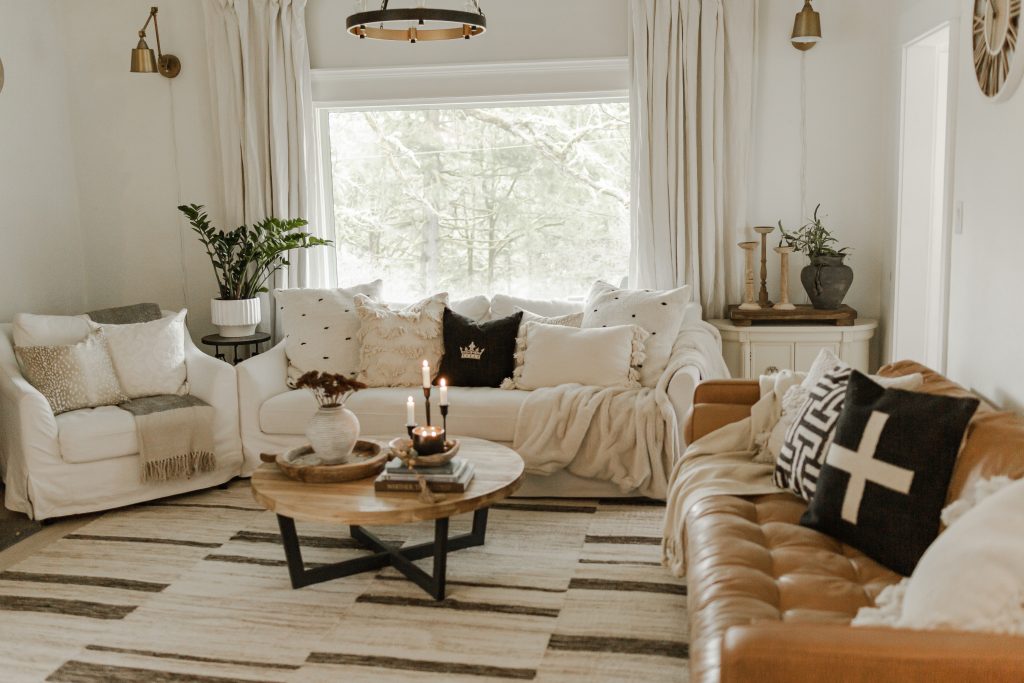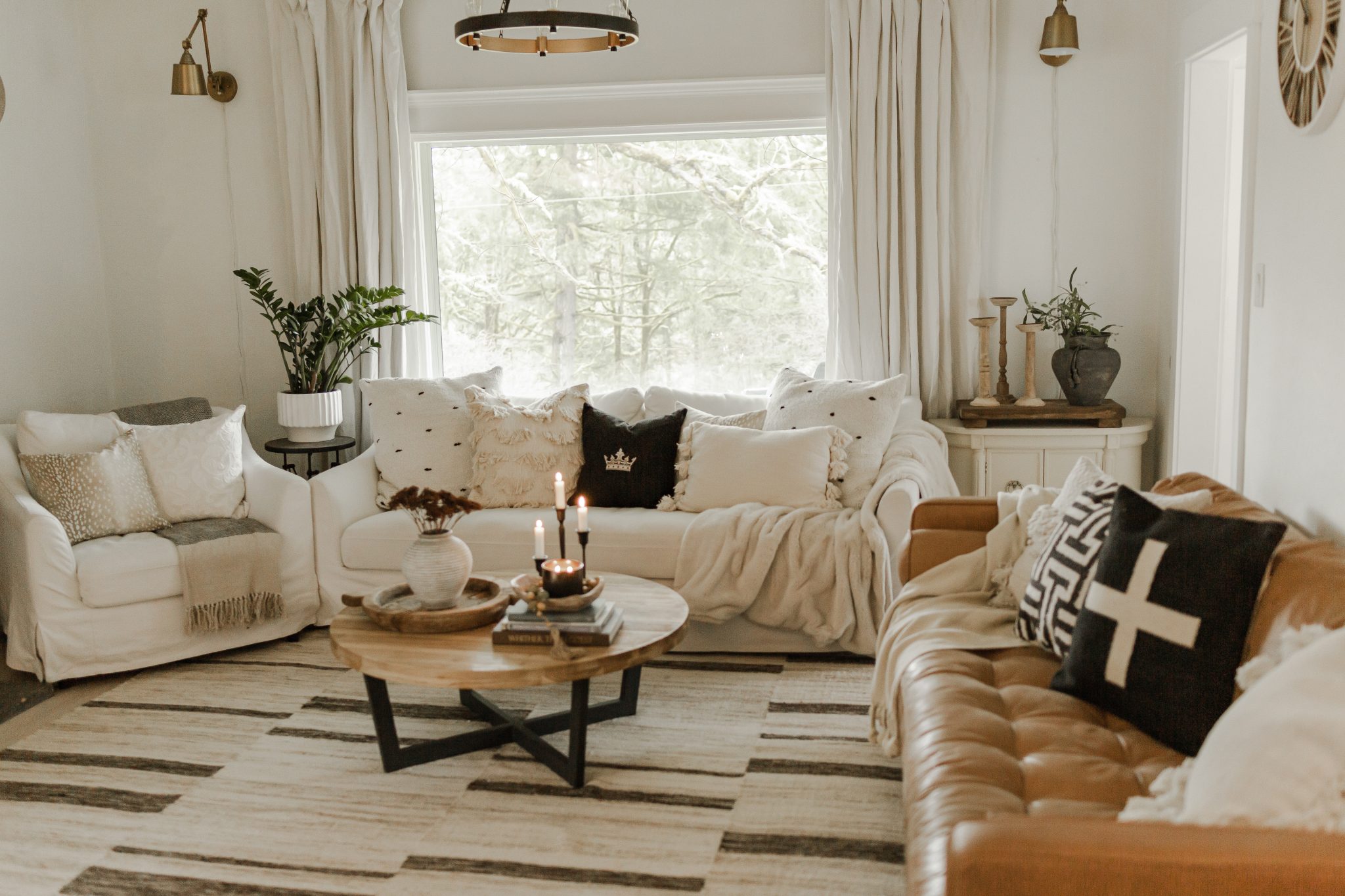 Modern Farmhouse Decor
I knew when moving into this old farmhouse we would need to do a lot of remodeling. But after many years of constant remodeling we got our living room, kitchen and dining room all done. I have blog post for the Kitchen and Dining Room here for those wanting a bigger tour. For this blog post I wanted to include our finds from RoundTop Texas in with our living room remodel.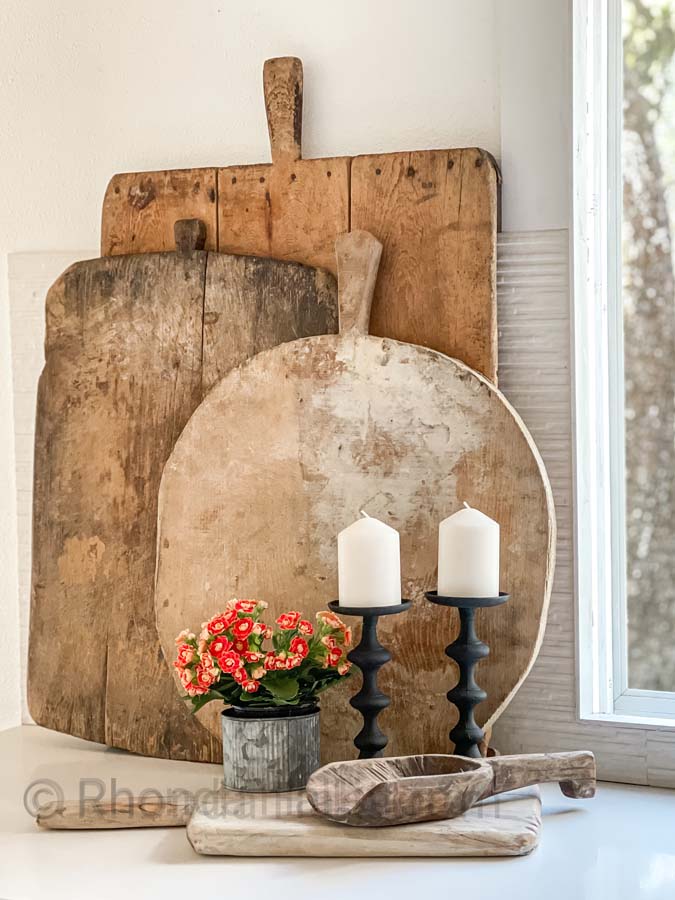 Antique Farmhouse Home Decor
Farmhouse style uses a lot of antique, rustic and modern styles all mixed together. From Copper kitchen items to wood bowls and cutting boards. The living room needs a little love to. I like to add a wood ladder or stool next to my chippy white coffee tables.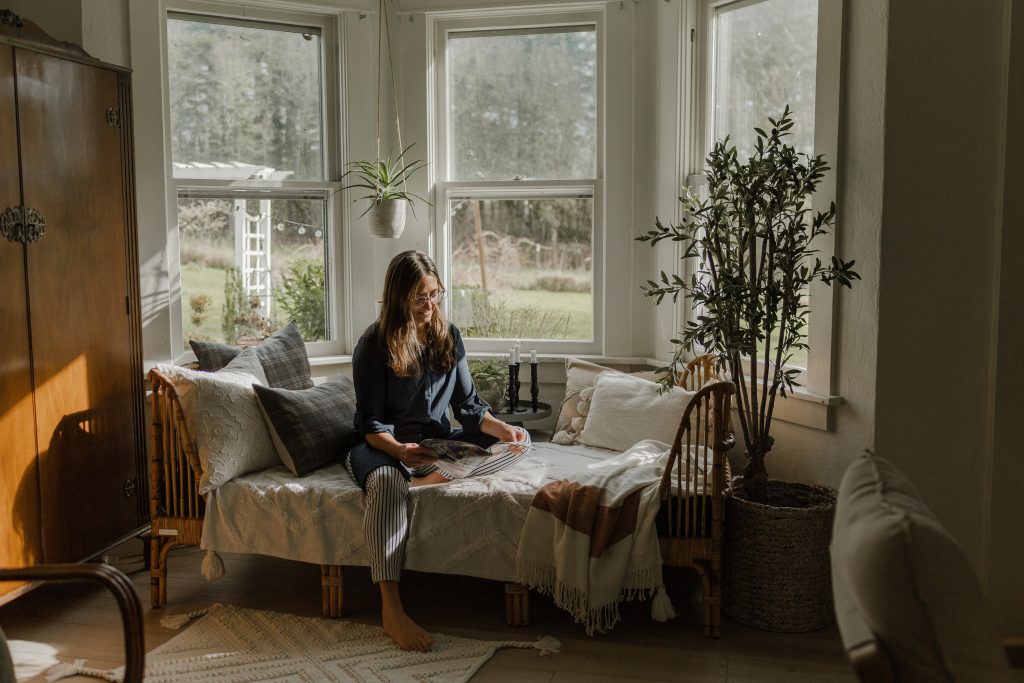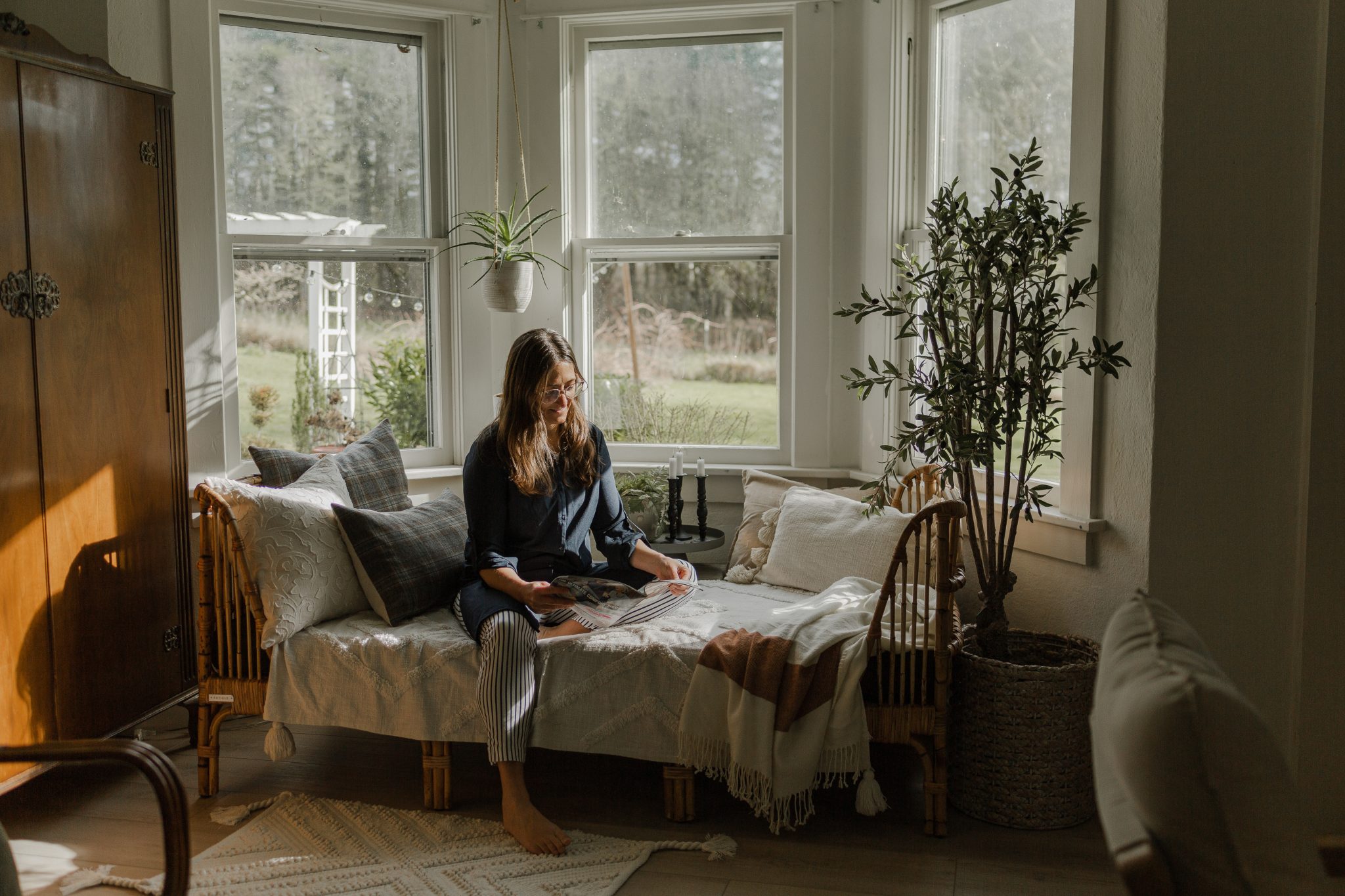 Living Room Remodel
We collected a lot of big dough bowls down in Round Top, Texas that are perfect for our farmhouse. These things are huge and the pictures don't do them enough justice. I love putting flowers or chips in the bowls for decor or meal planning. It's so easy and so beautiful.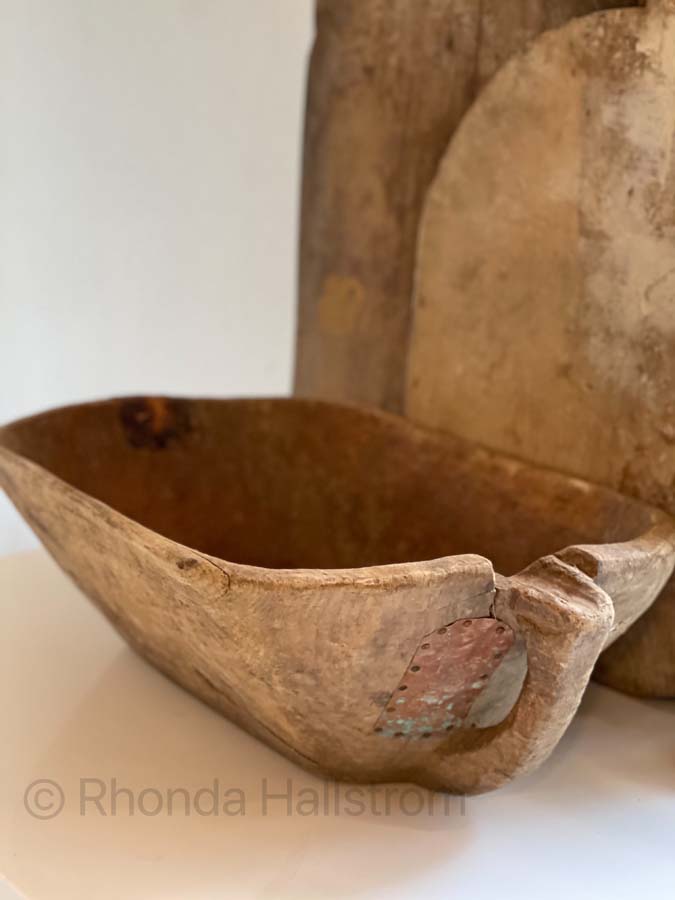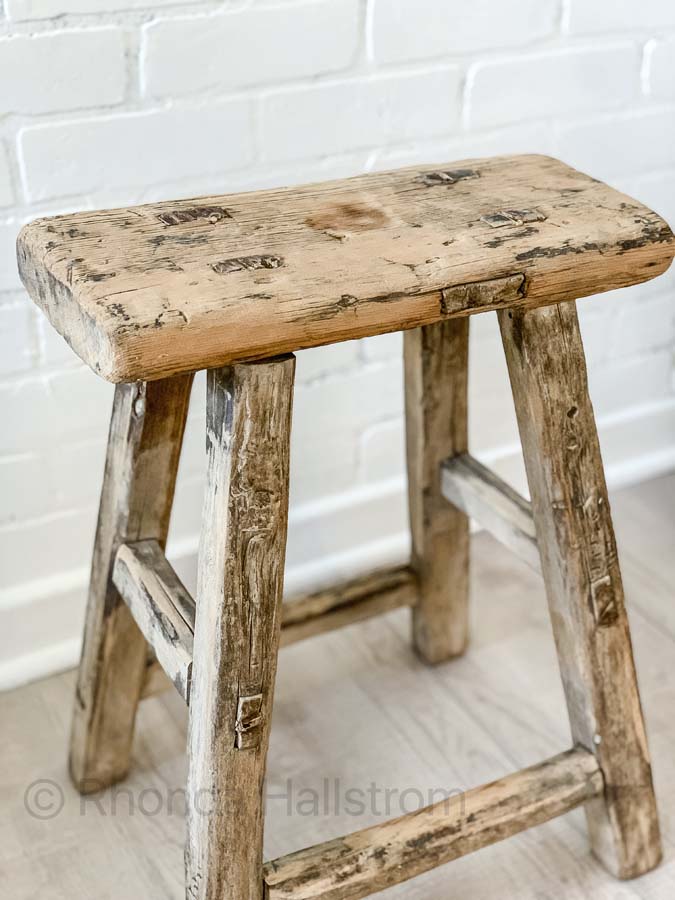 Farmhouse Living Room Furniture
Our finds from Round Top fit perfectly with our neutral colors around the house. Mixing textures and colors adds so much depth to the room!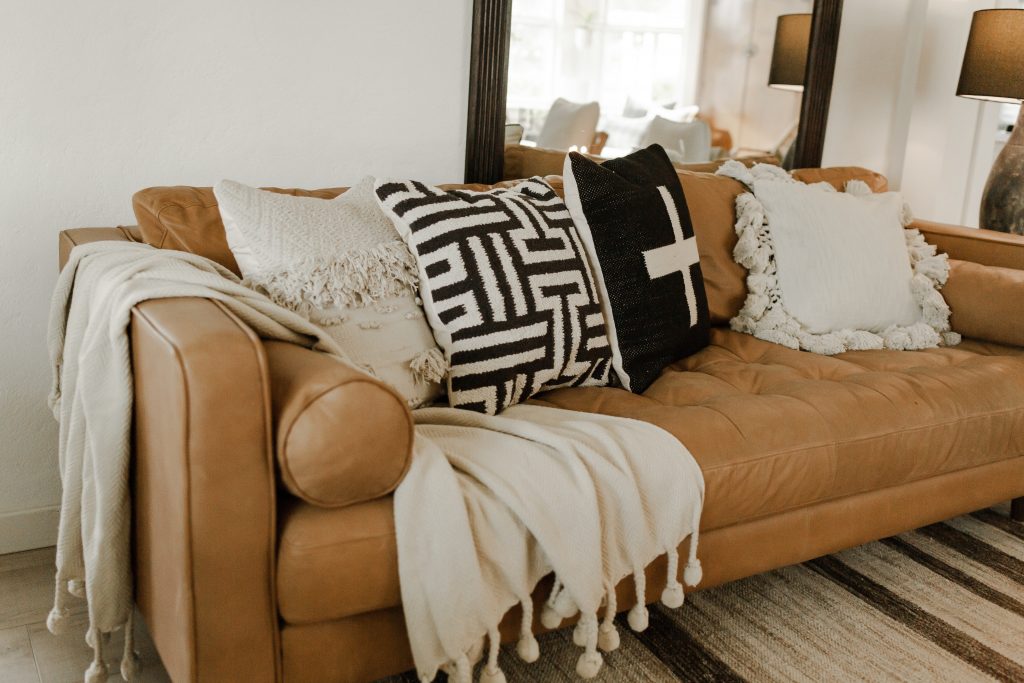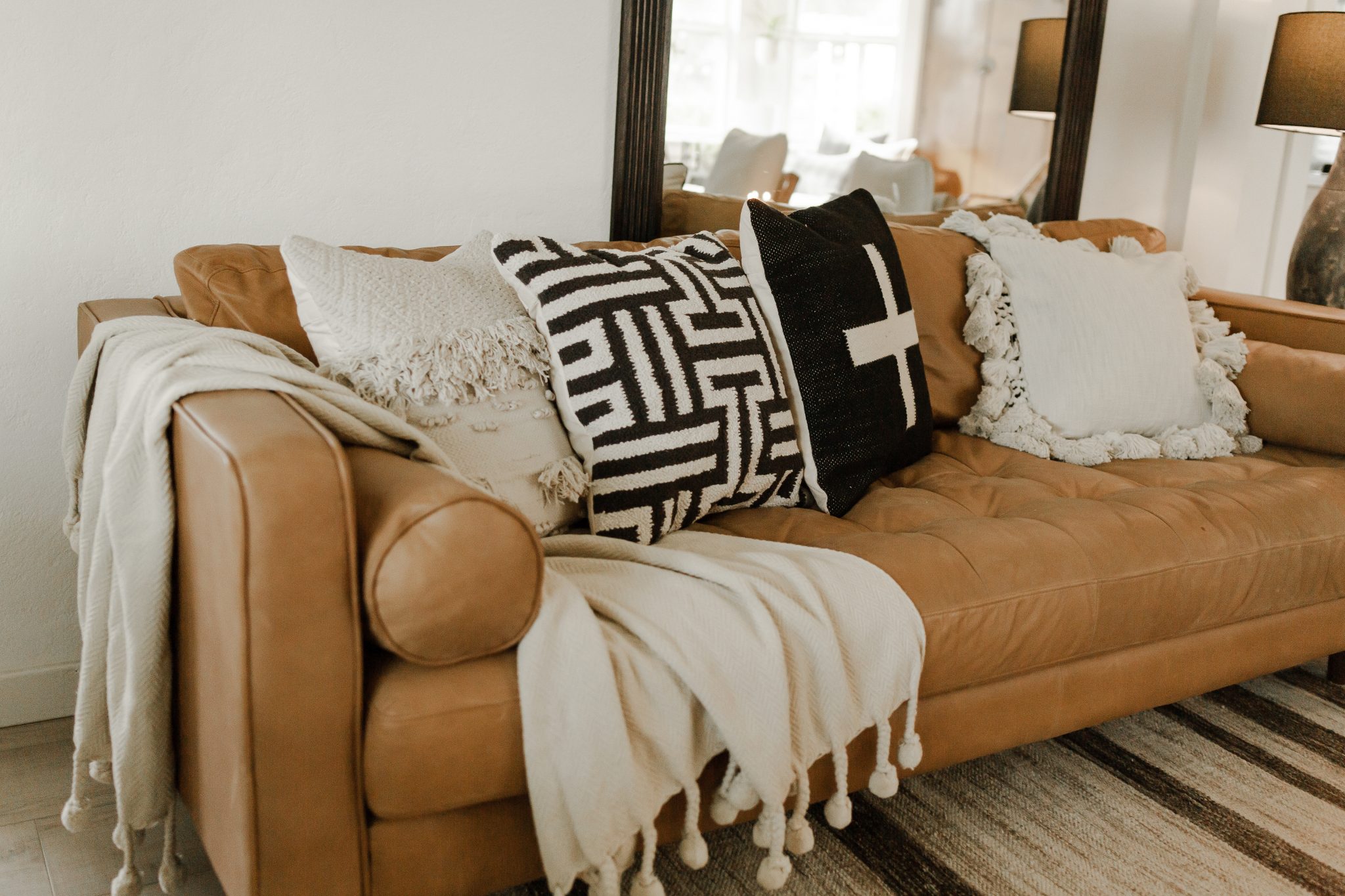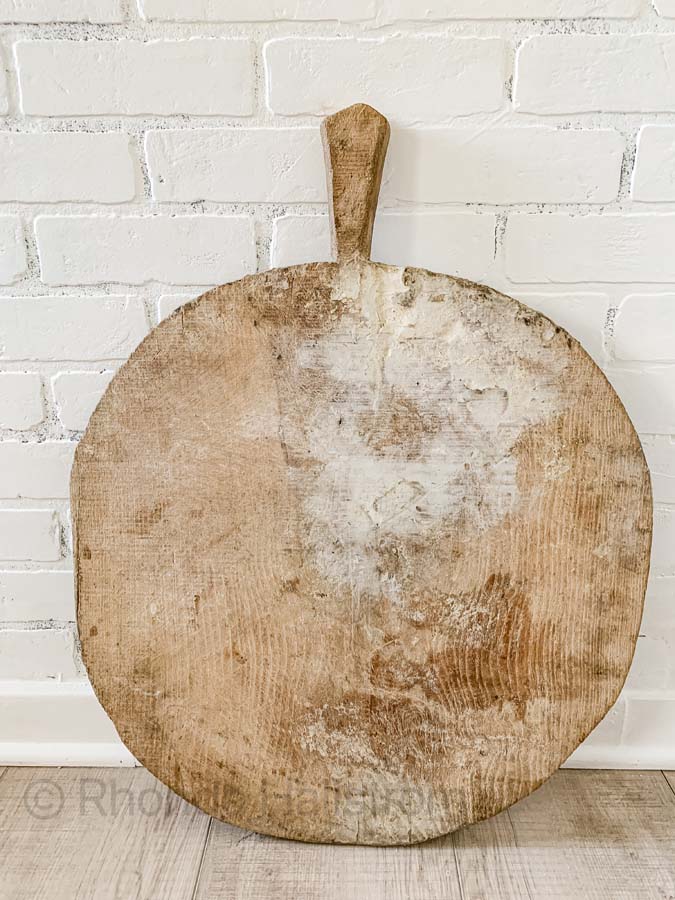 Farmhouse Style
Getting a modern farmhouse style is pretty easy once you have the base down. Just look for big wood pieces and rustic furniture to layer and boom, done! Be sure to check out our shop for these items we just listed a lot of products for those looking to decorate! Check out our Shabby Chic Living Room here for more styles.