Claire found a Beginner Vintage Trailer Remodel project. This is her first crazy adventure for her and Ty after they got married. It all started with a Craig'slist ad for a 1987 Prowler camper. I then decided we needed to make a Gypsy trailer compound on the farm that us girls could use for fun summer nights!
Be sure to sign up for my email to get new recipes, crafts and home ideas in your inbox! *This post contains affiliate links*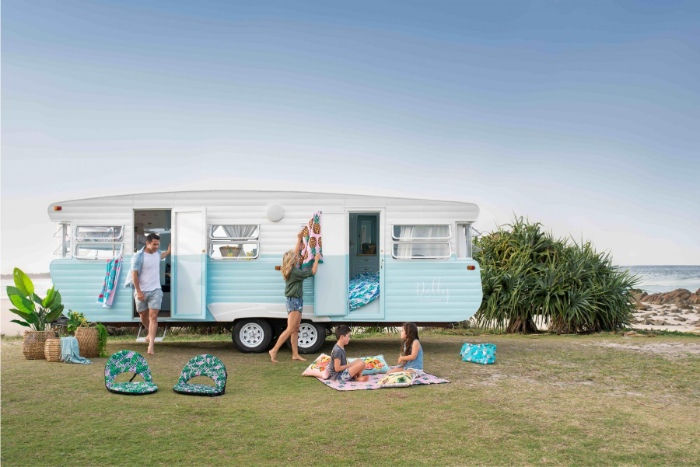 Are you thinking to remodel a vintage trailer? We have the cost breakdown and supplies you may need. Our cost estimate is with free labor so keep that in mind when planning your beginner vintage trailer remodel.
What to Look for When Buying A Vintage Trailer
Get ready to inspect a trailer really well when considering purchasing a vintage trailer.
May I add that Claire went and looked at her vintage trailer with a girlfriend and she was pretty nervous because it was in need of a lot of help. Find Claire's inspiration board at the bottom with links to shop.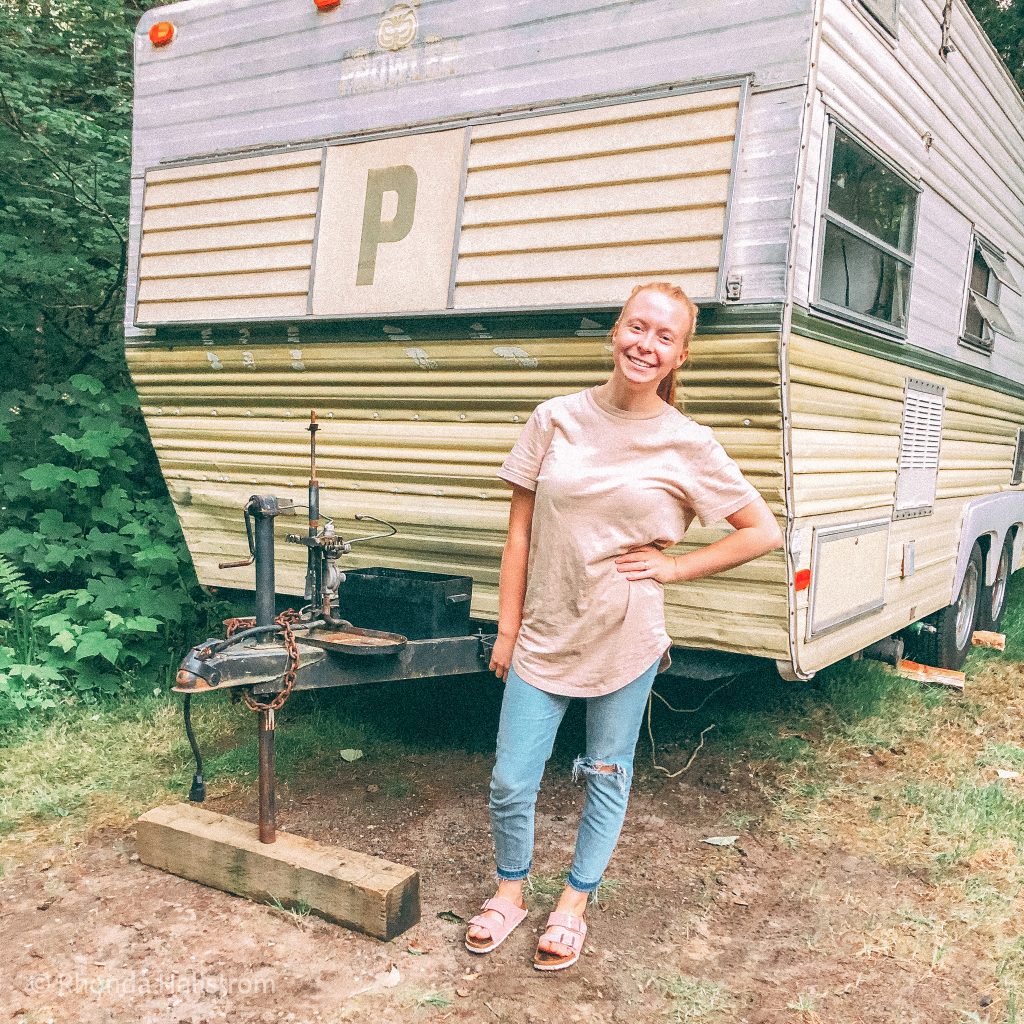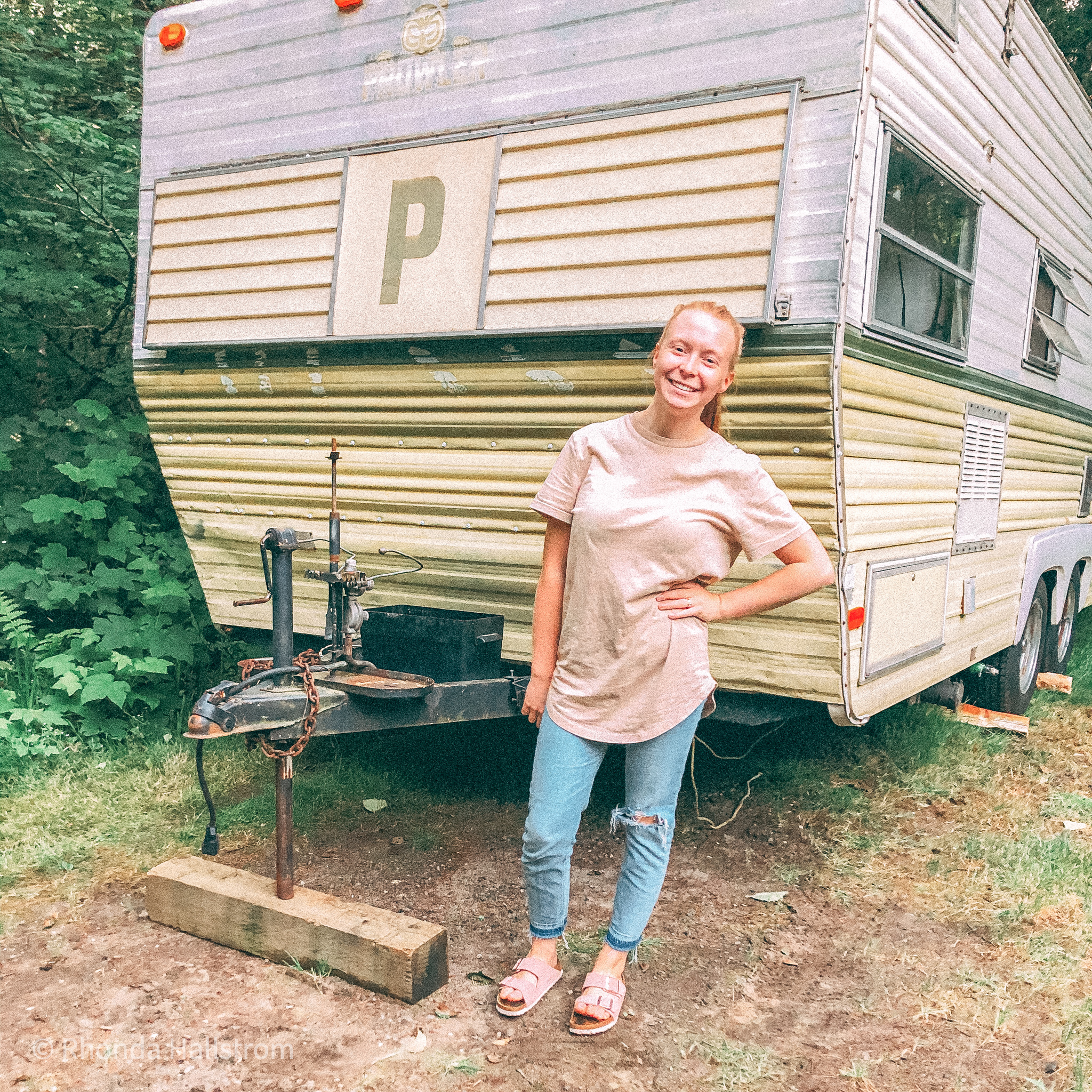 Here is a checklist of things to look at.
Major Issues That Can Cost More Time and Money
Water damage

Do you see visible cracks or holes in the siding or roof?
Is there rust or discoloration from water. This is key for outside and inside
does the floor have any soft spot, it could be rotten
Do you see ripples in the wallpaper or ceiling?
Inspect all interior walls and ceiling, be sure to open cabinet doors and look inside!
Water damage can be hiding in the walls or floors and with vintage I would expect some. What you want to determine is if it's to much work to repair.

Cushions, Mattress, Couch

These are things that can really add up in price!
Do they smell? Can they be cleaned?
Can they be recovered or will you need to buy new?
I personally would make all new cushions

Frame damage

Is it rusty or cracked? A damaged frame can get incredibly costly and sometimes impossible to repair

Windows

Are they in working order? Are they intact?
Check skylights and vent coverings too!
Are screens in place or holey

Appliances

Appliances can be costly to replace! Do they work? Check them!
Fridge
Hot water heater
Stove
Microwave
AC
Heater

Tires – Look at possibly buying new tires as these may have sat a long time
Electrical – Check lights inside and outside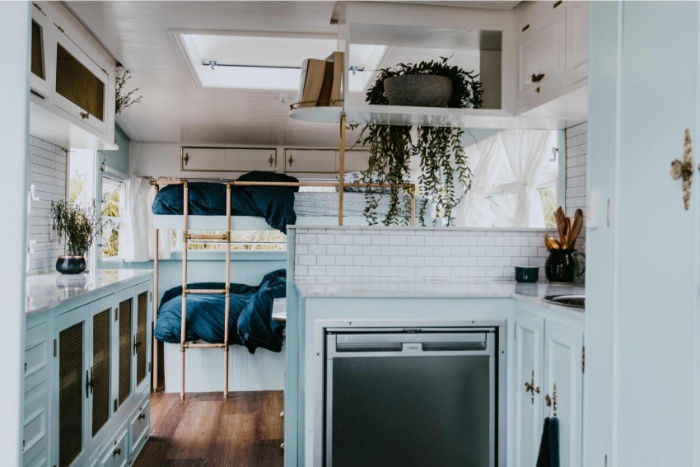 Minor Issues that are fun to fix
Outdated decor – Bring on the paint!
Ugly wallpaper – Easy, paint over it!
Old/outdated toilet or faucet – Not that expensive to replace and fairly simple to do, YouTube can help if you don't have help but don't tell anyone I said that.
Flooring – Flooring can be ripped out and painted or replaced pretty inexpensively
Lights – lights can be painted or replaced inexpensively
Smoke detectors
LP gas/Carbon monoxide detectors
Pipes and tanks
Gas tanks
Sewage hoses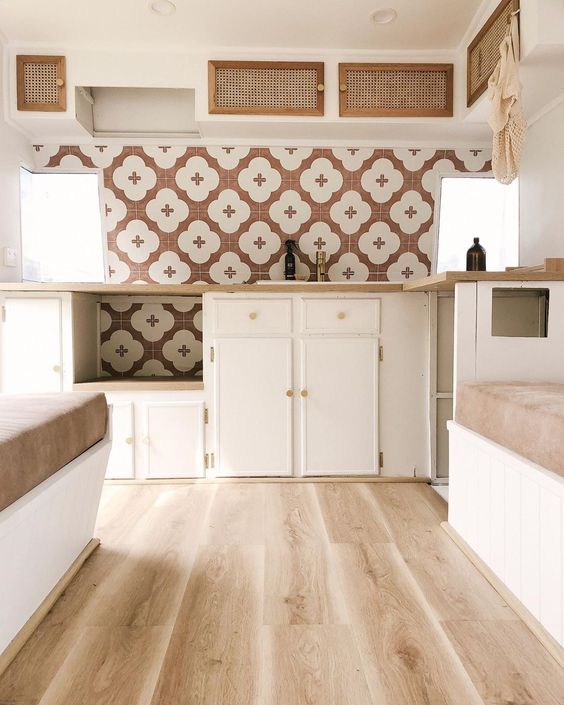 Supplies You will need For A VinTage CARAVAN
Insulation, we don't know what kind right now. We need to ask Ty
Wood Support, I think that we will need 1 x 2 boards to add structure support for the new walls. This wood is light weight and the walls in the trailer are thin
Wood sheeting/ panels for walls
Screws and nails for air nailer, I love a good air nailer, they are so fun and easy
New wiring for lights and plug ins
Possible New Ceiling Hatch Window because we love seeing the stars as night
Wood putty or plaster to cover nail and screws in the walls
Caulking and Caulk Gun for around windows and siding
Cabinet locks because nobody want their stuff falling out
Roof sealer for any leaks. Using the roll on paint kind
Paint for outside and inside
Rattan webbing to add to upper cabinets
Peel and stick wall paper for the ceiling, maybe
New Ceiling Vents
Lighting
Shower Curtain
New Faucets
New Sinks
Wood Counter Top
Possible New Shower Stall
Faux Wood Flooring
Cabinet Hardware
Cushions, Pillows
Wall Decor because that's what girls like
Rug
Bedding
Blinds/ Curtains
All the cute things that make a camper look like home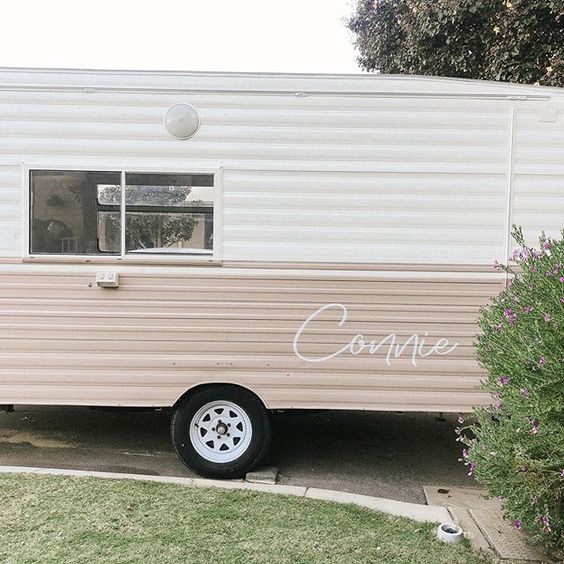 COST ESTIMATE for Vintage Trailer Remodel
This trailer is striped down to the studs in some places to get rid of dry rot. We also want this to turn out extra cute with nice faucets and lights which puts us at a cost estimate of $3,500 and that also includes the air compressor and air nail gun and tools. With cute bedding and blinds we may be looking at a few hundred more.
Before Beginner Vintage Trailer Remodel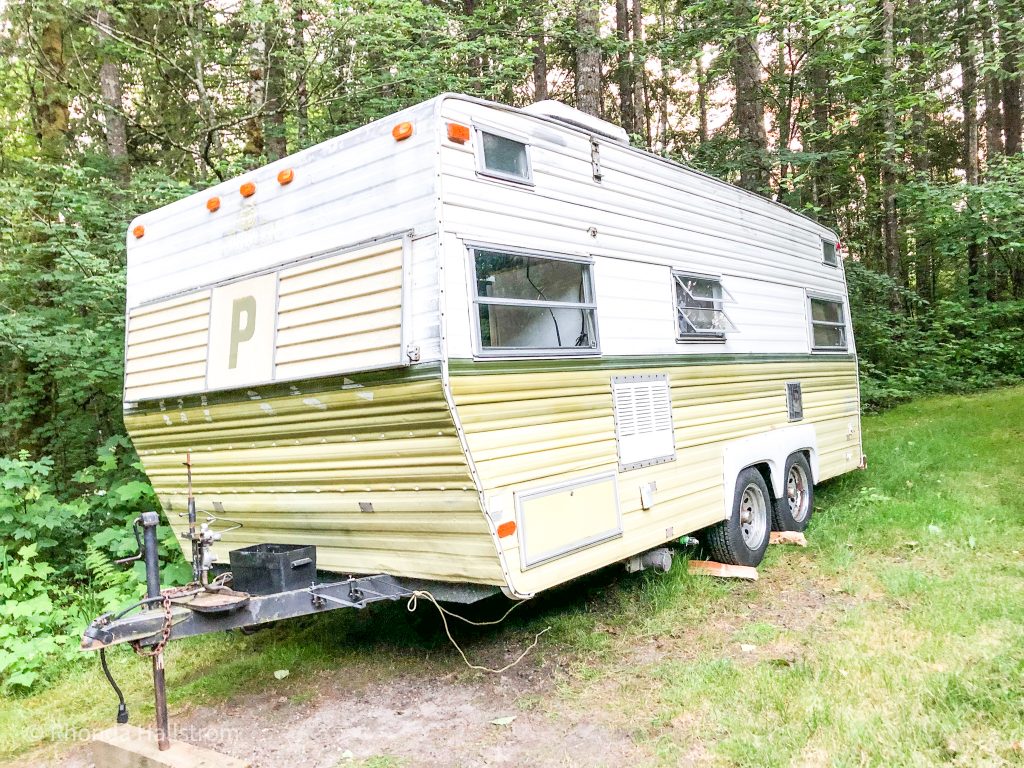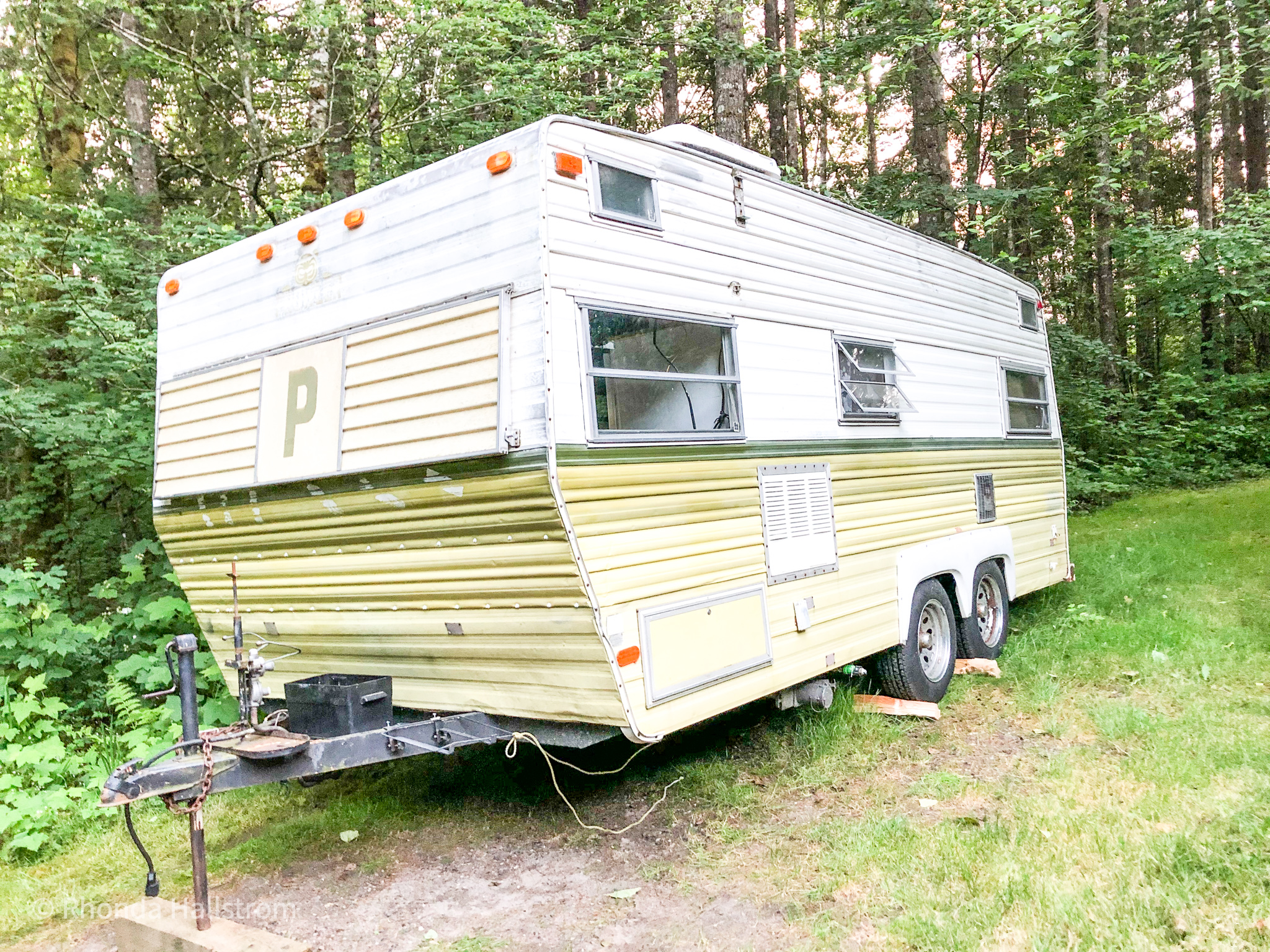 She will end up painting the outside of it to be a bit more cute like some of the trailers we posted above. It will also fit her Modern Farmhouse home style like in the blog post we just published showing what her style is.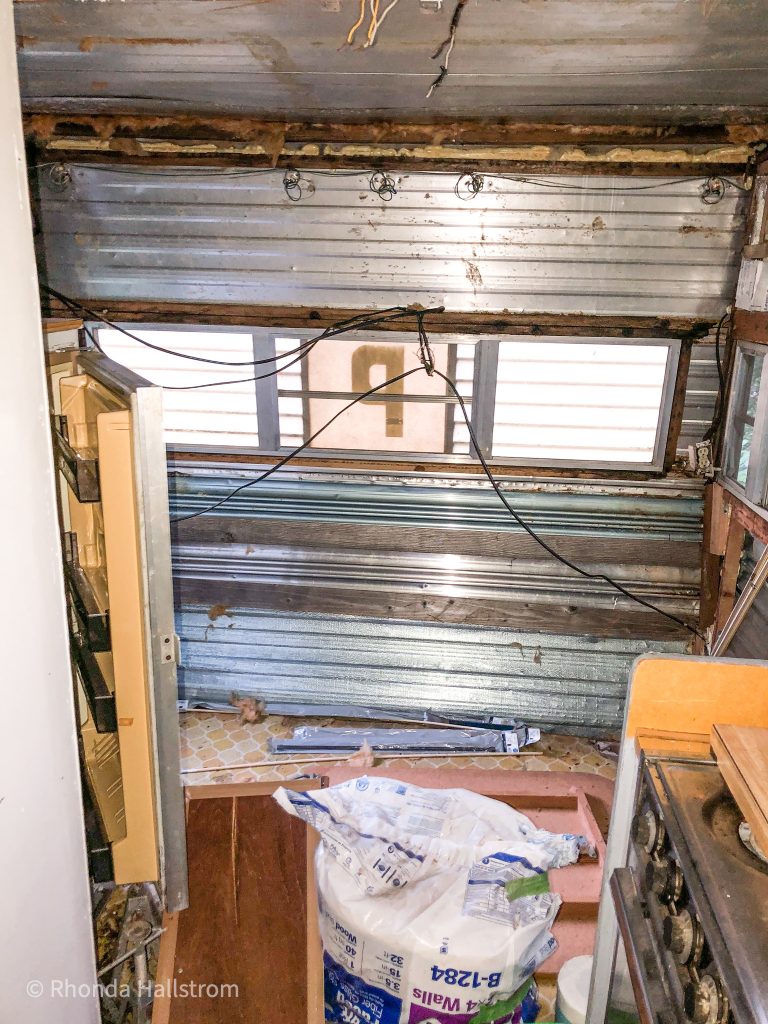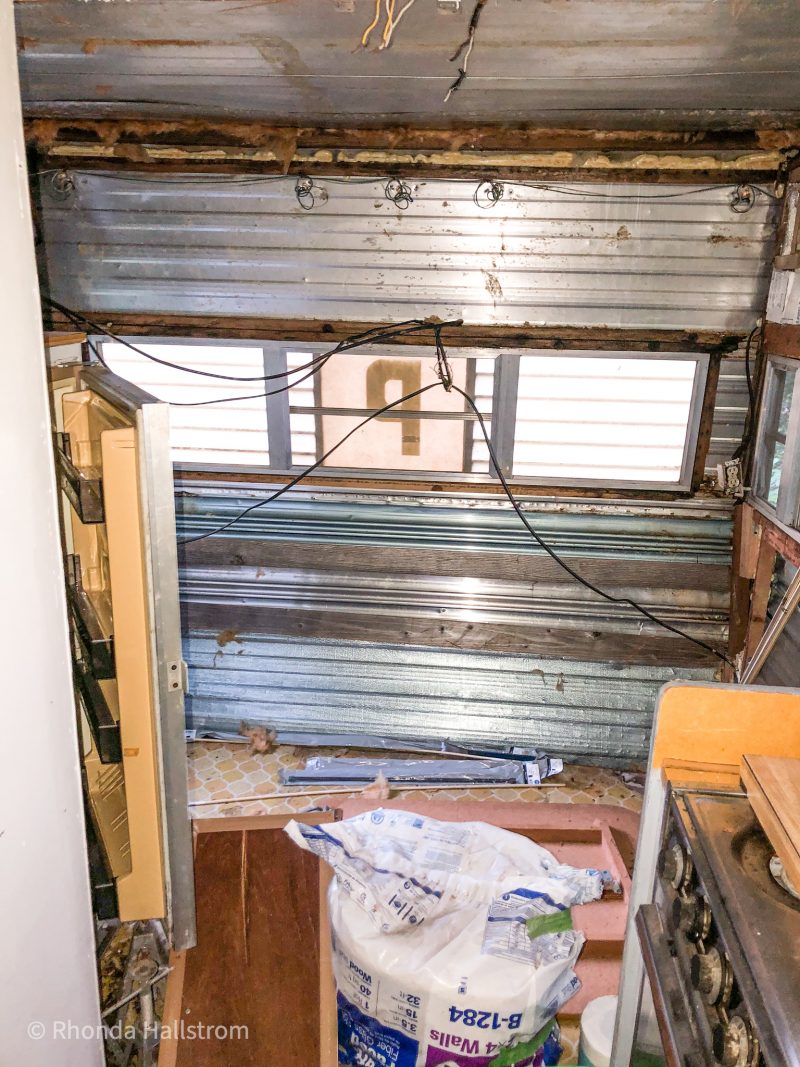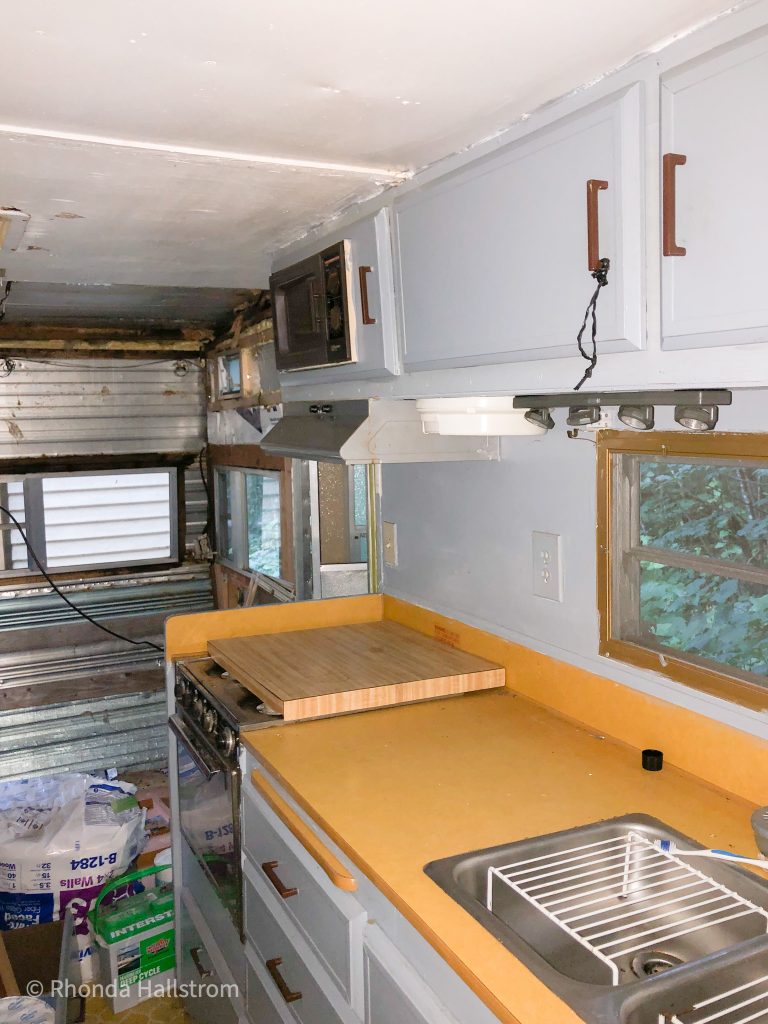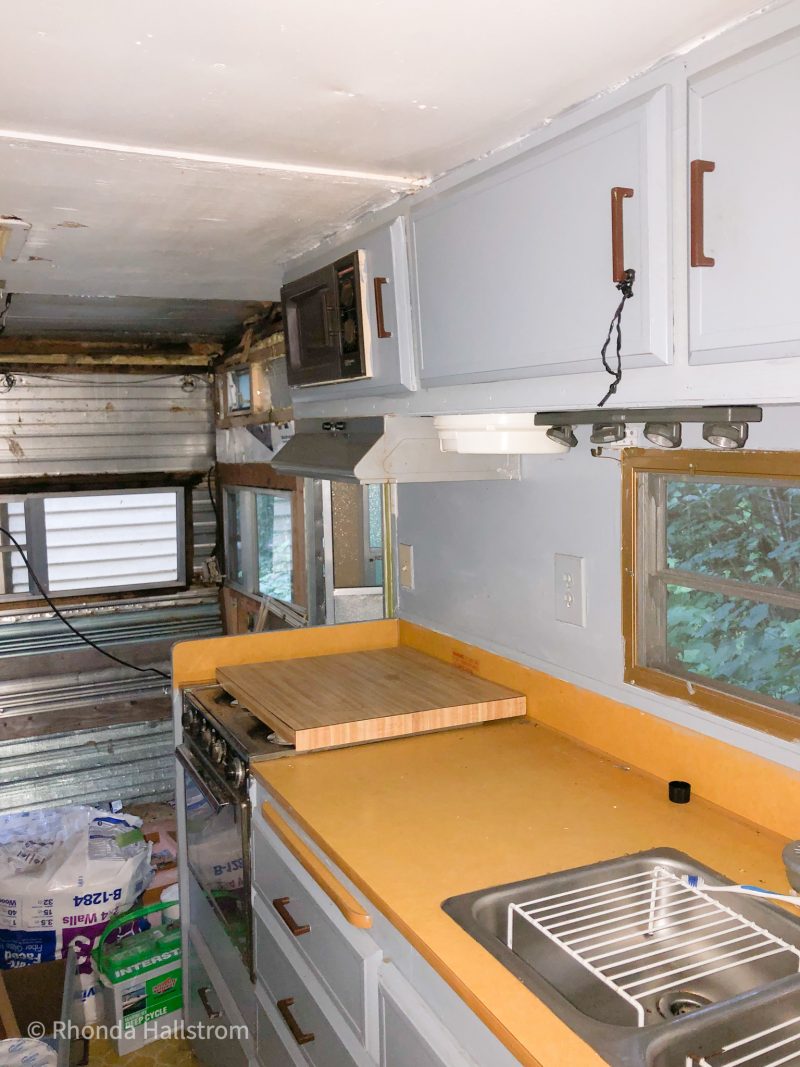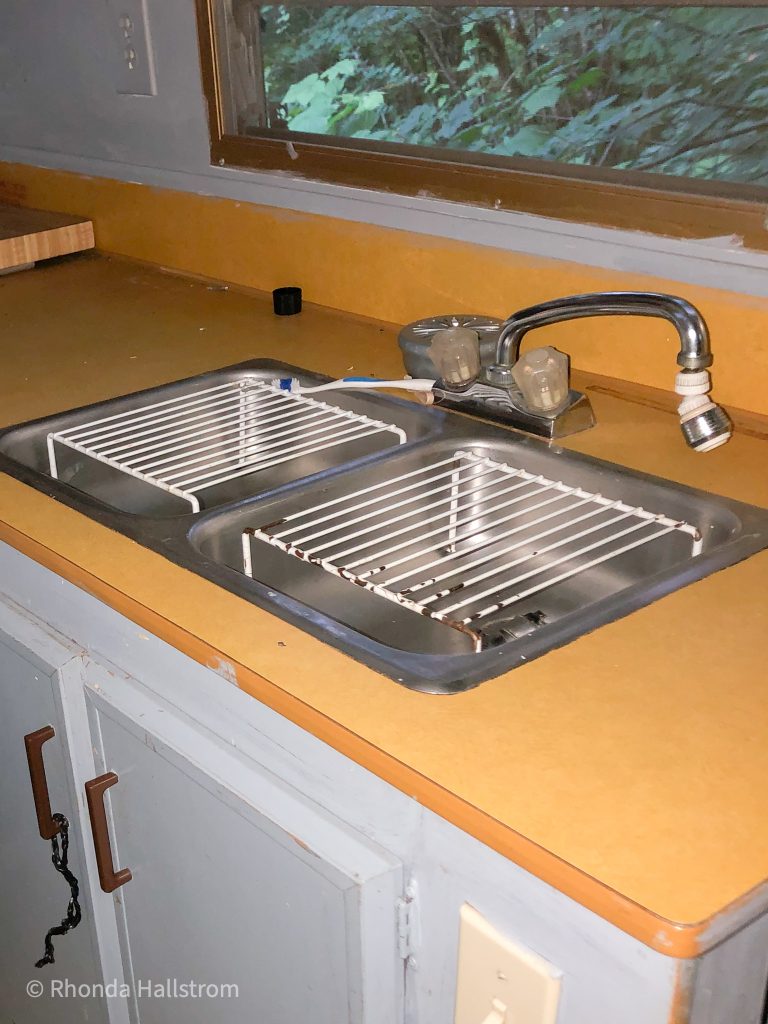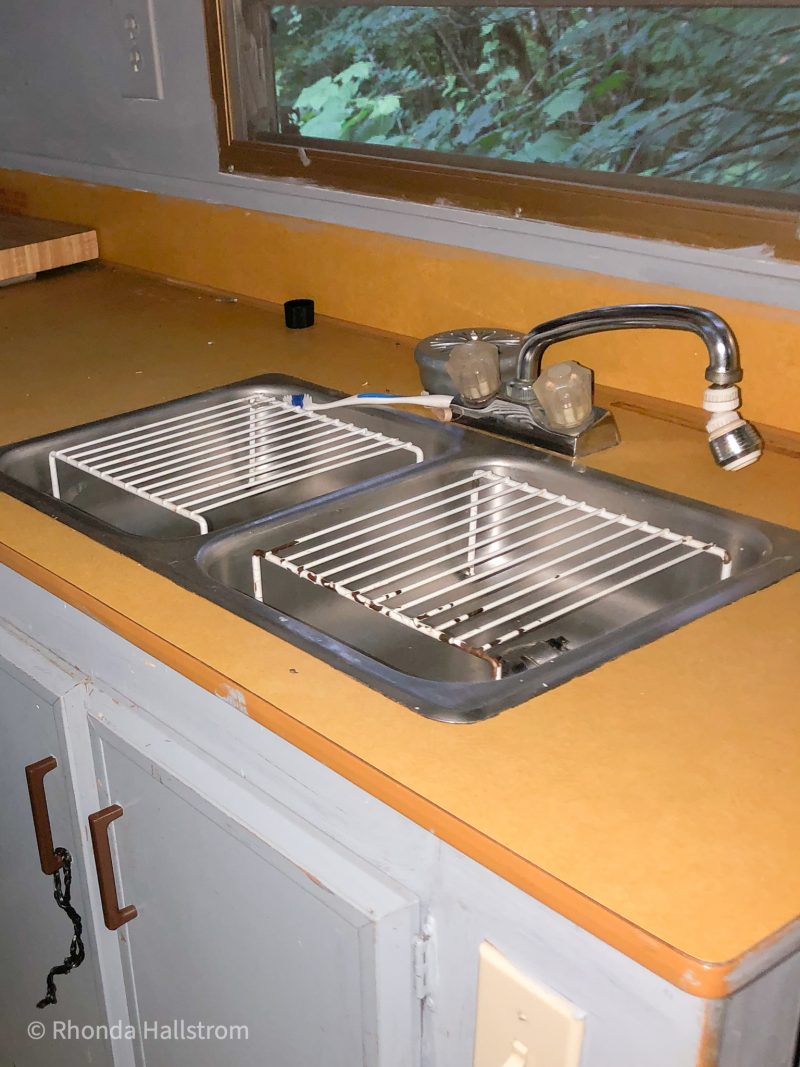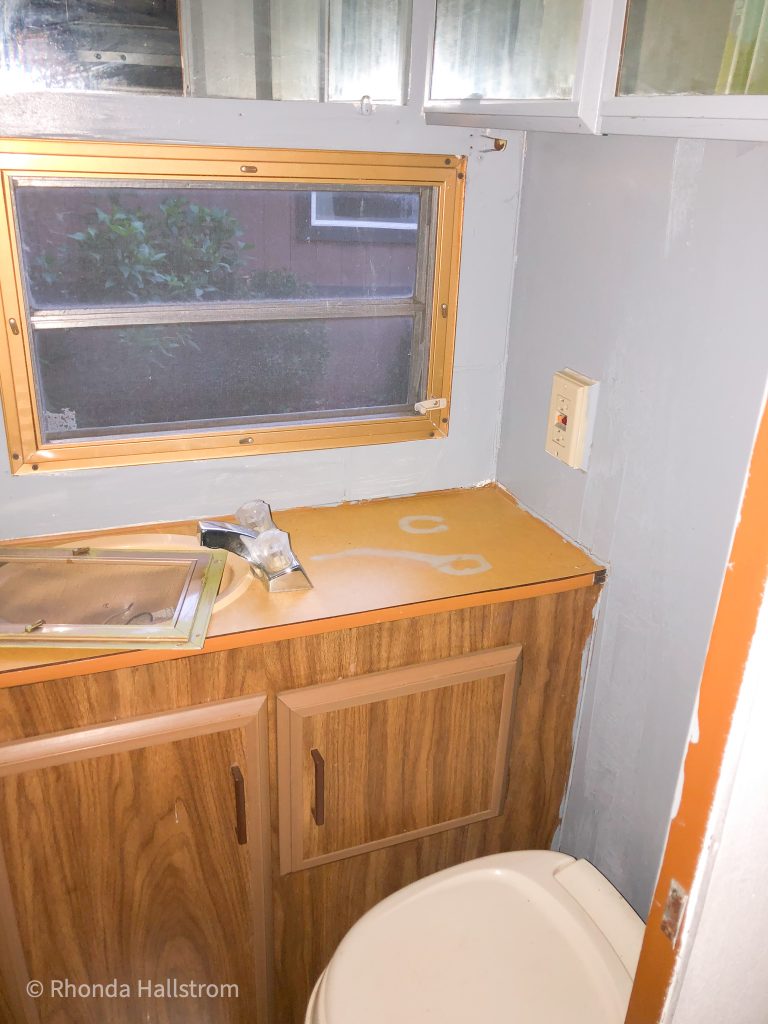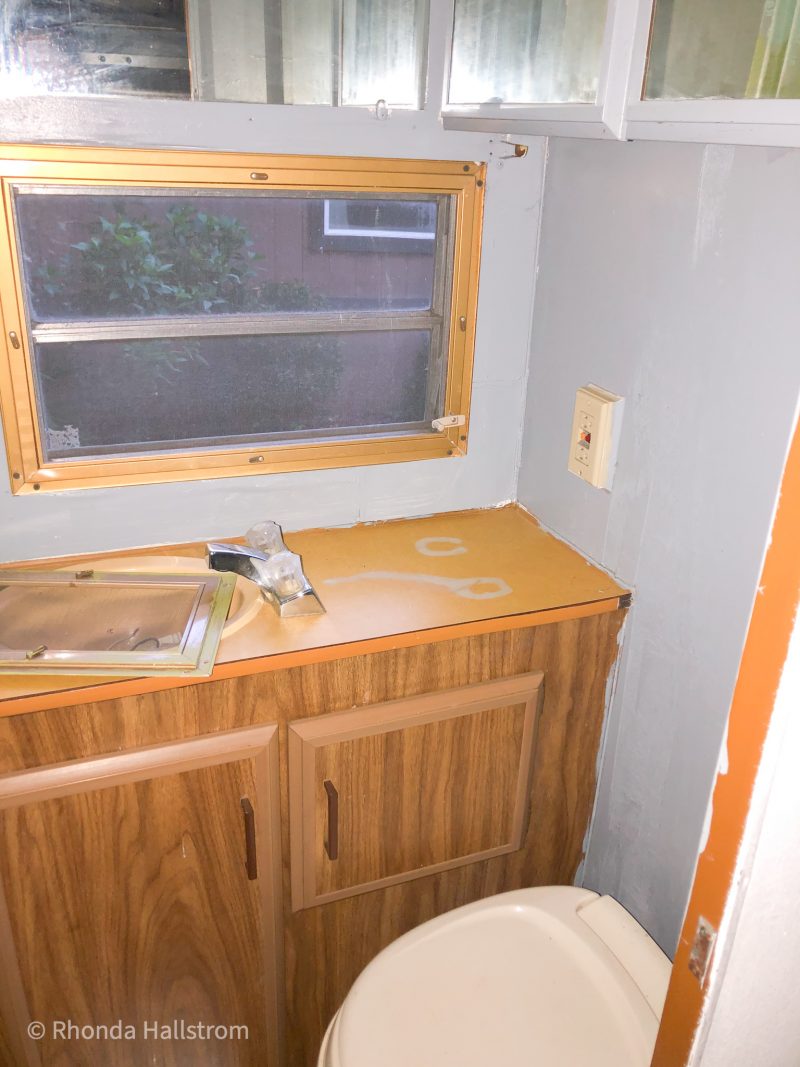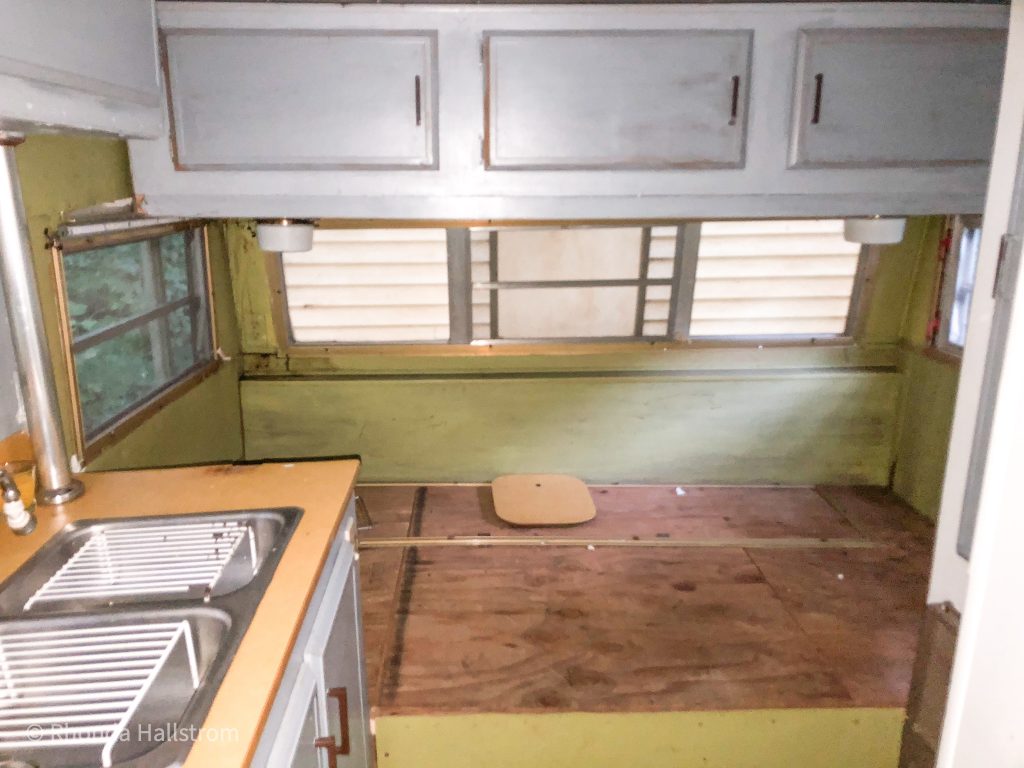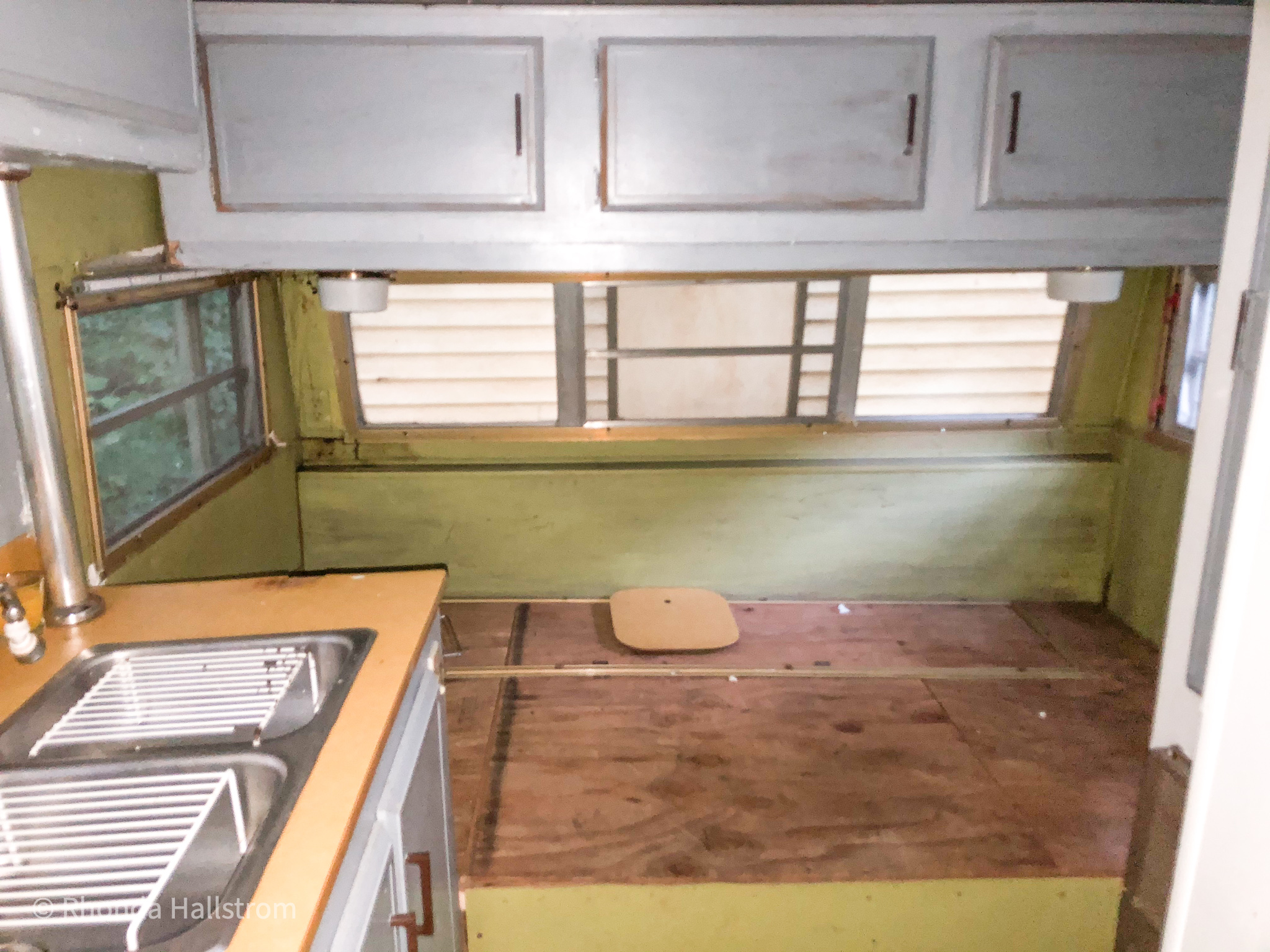 Stay tuned to our Instagram at Hallstromhome for the process of doing a beginner vintage trailer remodel because we don't know what's going to happen yet. We do know we will have our followers pick the winner of our camper trailer fixer upper challenge once we are ready. This should be fun!!! Take a look at Rhonda's vintage trailer that she will be remodeling. Here is Lynn's travel trailer she is remodeling.
Vintage Tiny Trailer Camper Ideas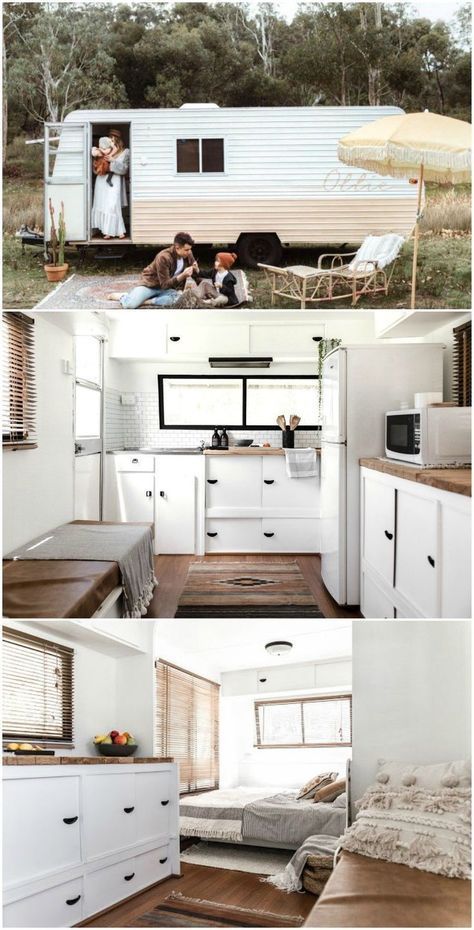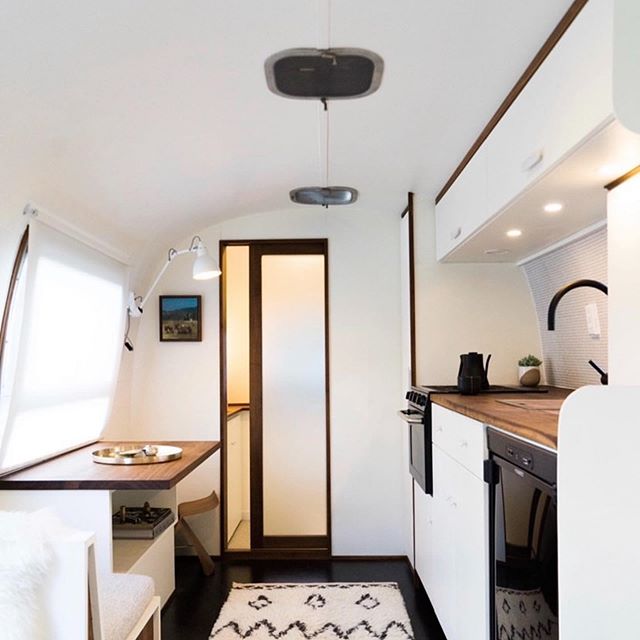 Be sure to sign up for our emails or sms messages so you don't miss a thing on the blog!! We have lots of great ideas coming up and more Vintage trailer details. Shop Claire's inspiration below with affiliate links.