Easy Recipes for Faking a Fancy Brunch
Many of you know that mom called asking what I would serve for a special brunch. Of course with my mom being like Martha Stewart (but without the track record,) I was blown out of the water. I'm like okay mom, this is what I would do for something easy, yet memorable. I would serve Asian Chicken Salad, crusty bread, water with fruit, Sanpellegrino, and a couple desserts. I went easy with strawberry shortcake and vanilla lavender cupcakes. These Easy Recipes for Faking a Fancy Brunch are so quick and delicious.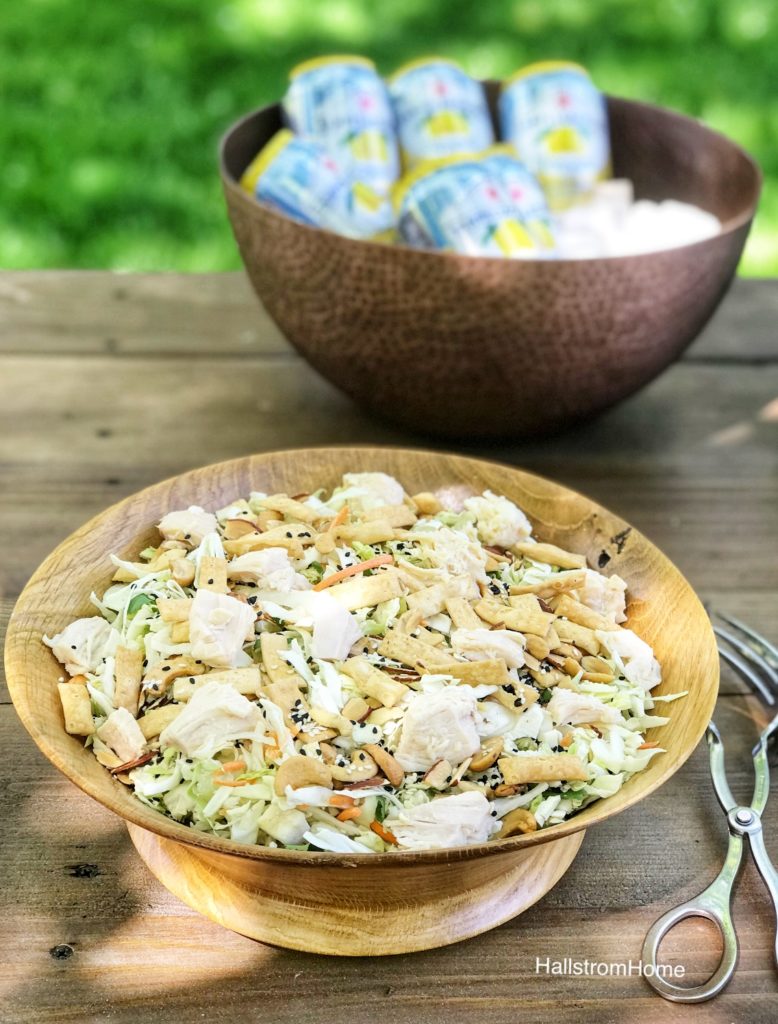 I love this salad, it is so yummy. What's great about it, is I buy the Asian salad mix and then a can of chicken! It comes with the dressing and all I have to do is throw in the chicken and toss the salad. Makes for a quick and tasty salad added to your fancy brunch.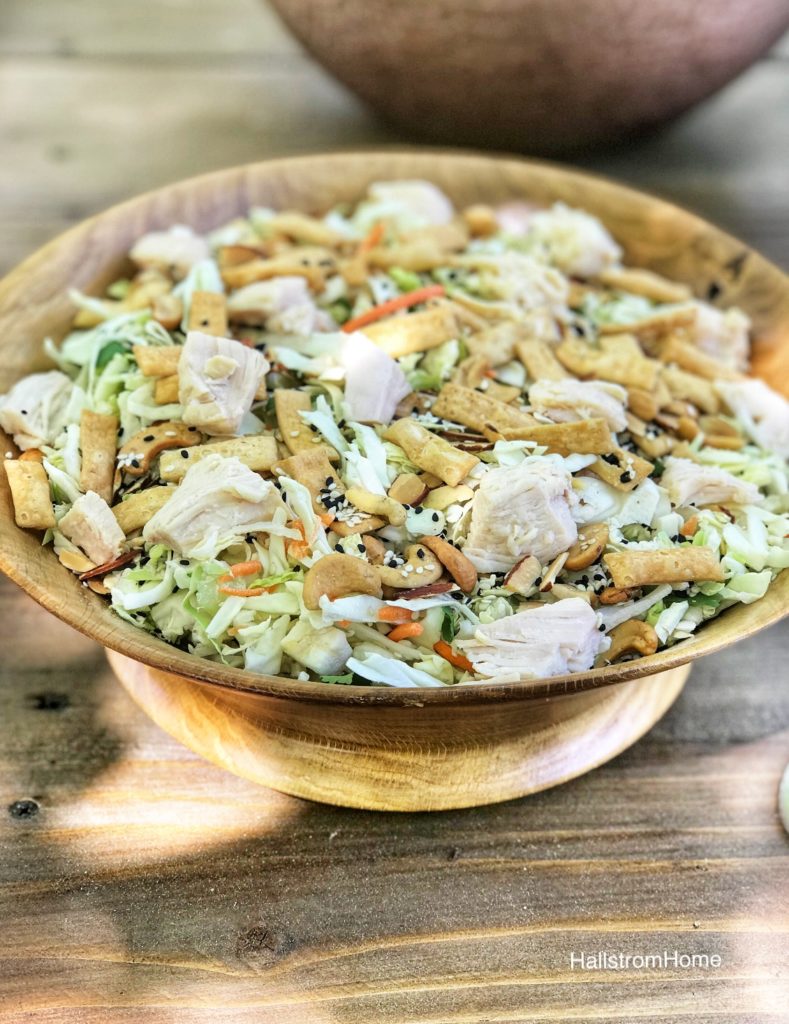 I'm sure many of you have had this, it's just too good to pass up! Adding the chicken just makes it even better. I get my mix from Costco, but most stores have this tasty treat. If you would like to do it homemade I have another twist on this recipe below.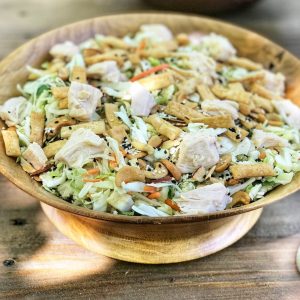 Nappa Asian Salad
Try the Nappa Asian Salad. It has such good and bold flavor perfect for any occasion.
Ingredients
Salad
1

Bag

Cole Slaw

2

Bunches

Green Onion

Chopped Fine

2

Tbsp

Sesame Seed

1

Cup

Slivered Almonds

2

Packages

Ramen Noodle

Add Right Before Serving
Dressing
1

Cup

Sugar

1

Cup

Oil

1/2

Cup

vinegar

2

Tbsp

Soy Sauce

1/2

tsp

Garlic Powder

1/2

tsp

ginger
Instructions
Mix all the salad ingredients. Leave out noodles for later.

Mix salad dressing ingredients in a blender.

When ready to serve toss salad with dressing and noodles.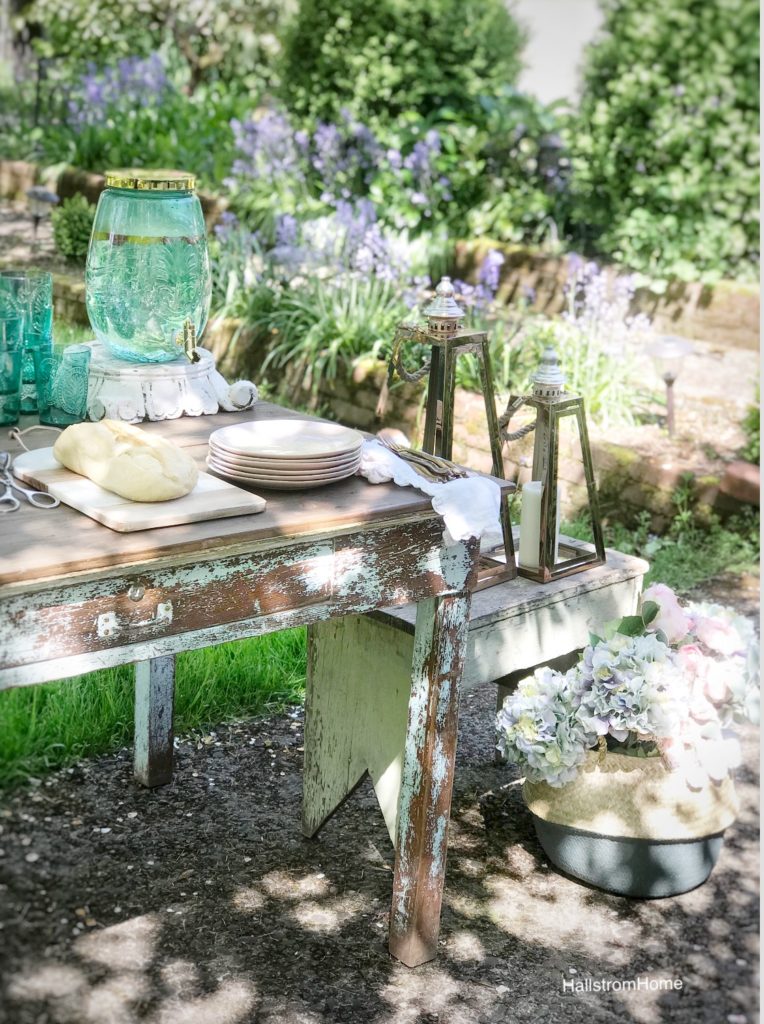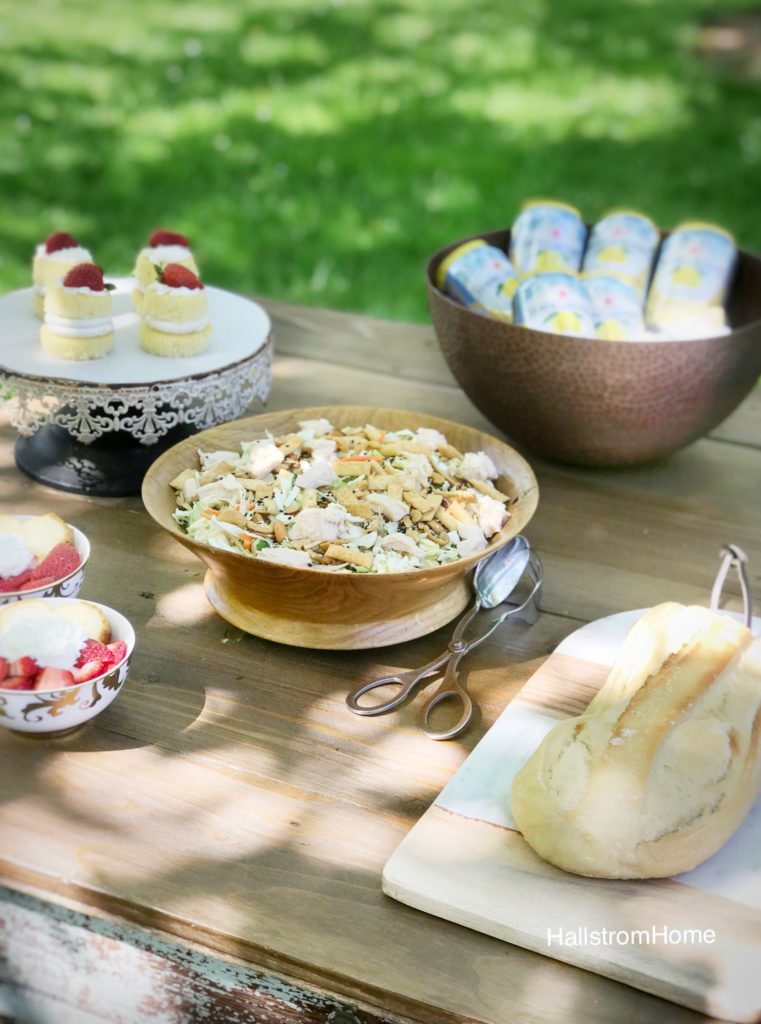 Mmm give me some crusty bread. This has to be one of the best parts, I mean who doesn't love bread?! Okay Costco does it again, this bread is so good and when it's baked it is so crunchy. So all I need to do is throw it in the oven. If I'm up for it I love making garlic butter for it. Just soften your butter and mix in minced garlic. It's so easy faking a fancy brunch!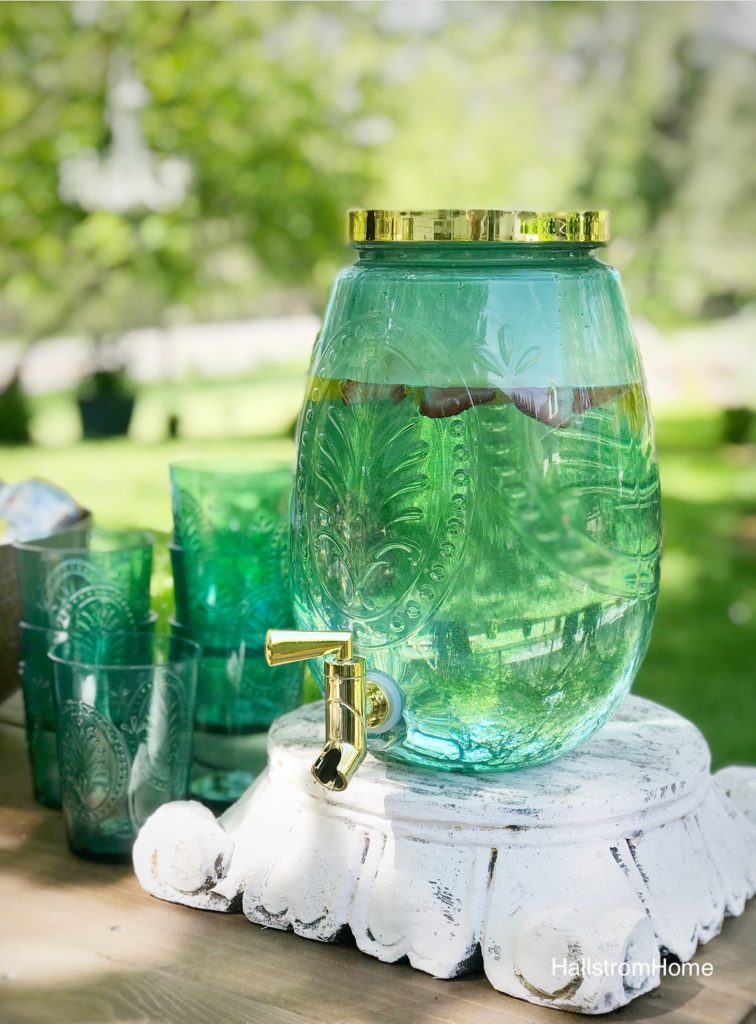 Of course some nice refreshing water with fruit is perfect for a sunny day brunch. I just cut up some lemon and strawberry and threw them in the water to give it a fresh taste. I have another tasty beverage that would be great for a brunch. Check it out here.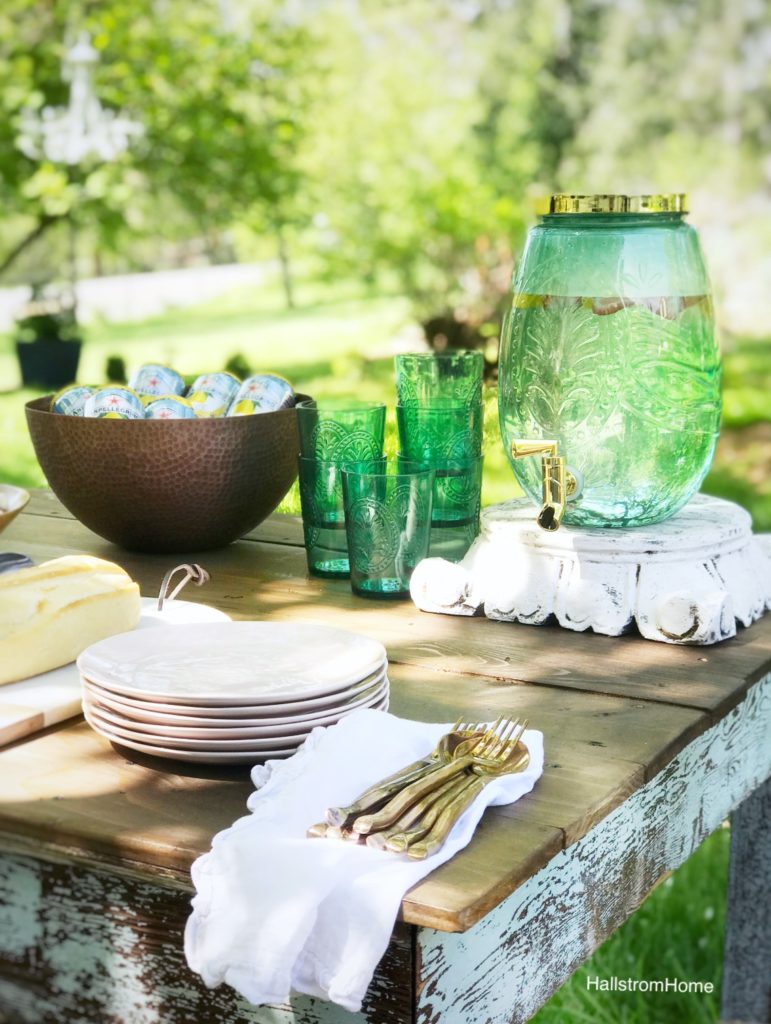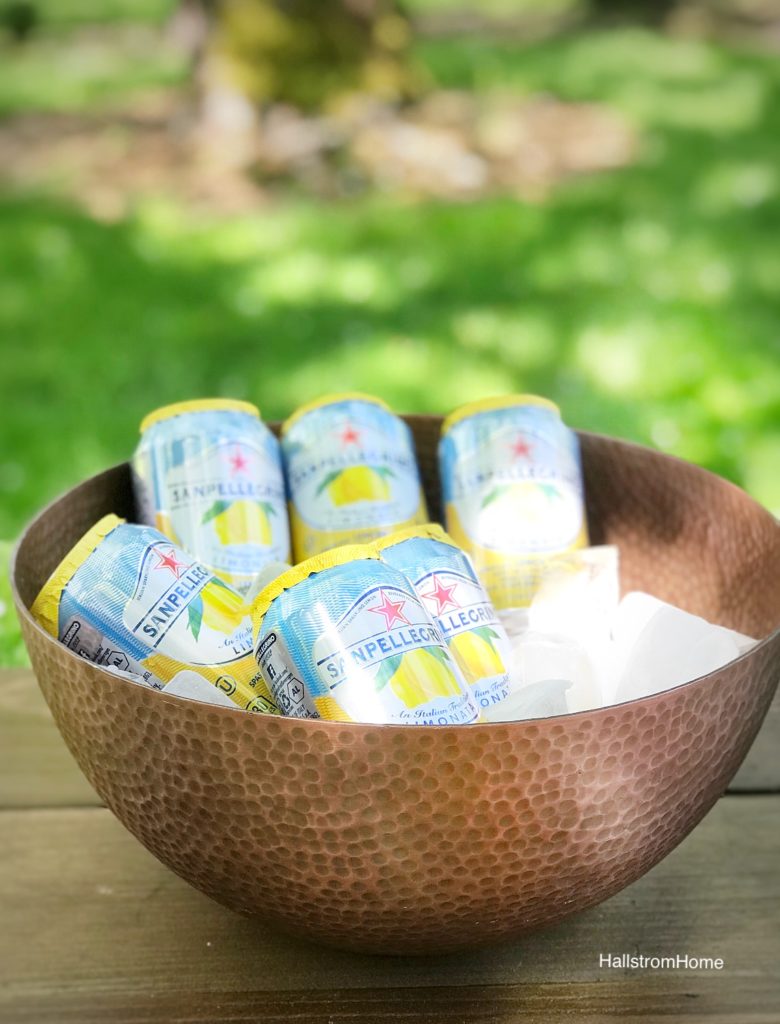 These are the perfect drinks to set out. My friend Deb told me a few yummy ways to drink these. Adding this to a glass of watermelon juice, is oh so good! Another idea is to add some half and half right over it and you have yourself an Italian cream soda!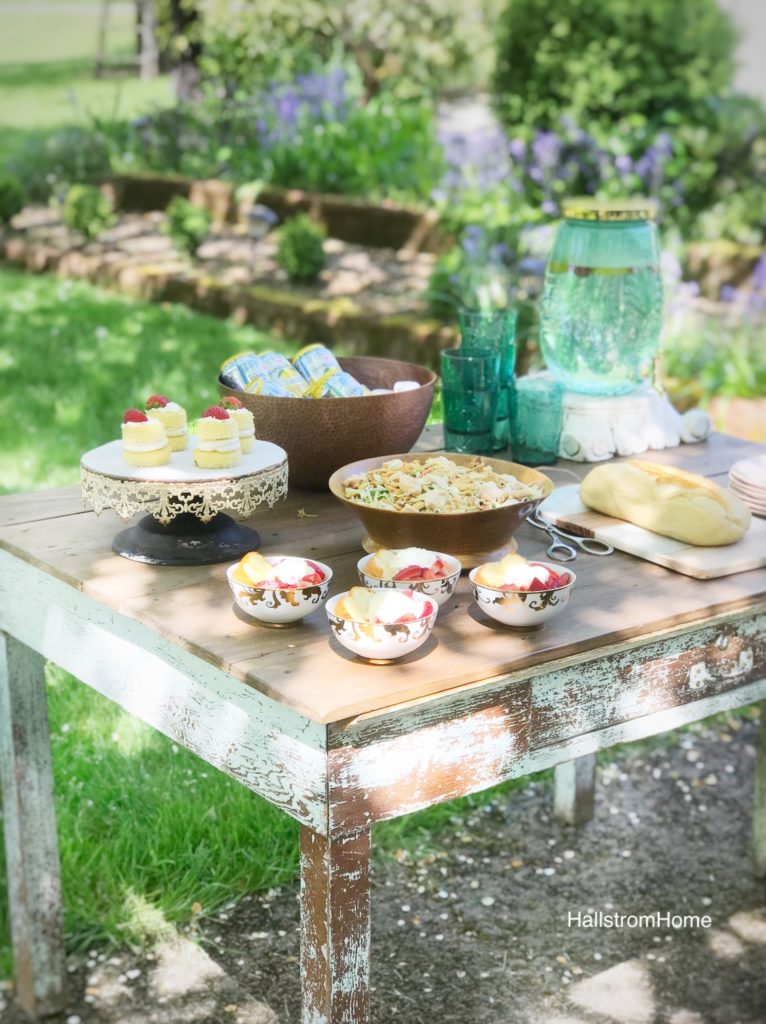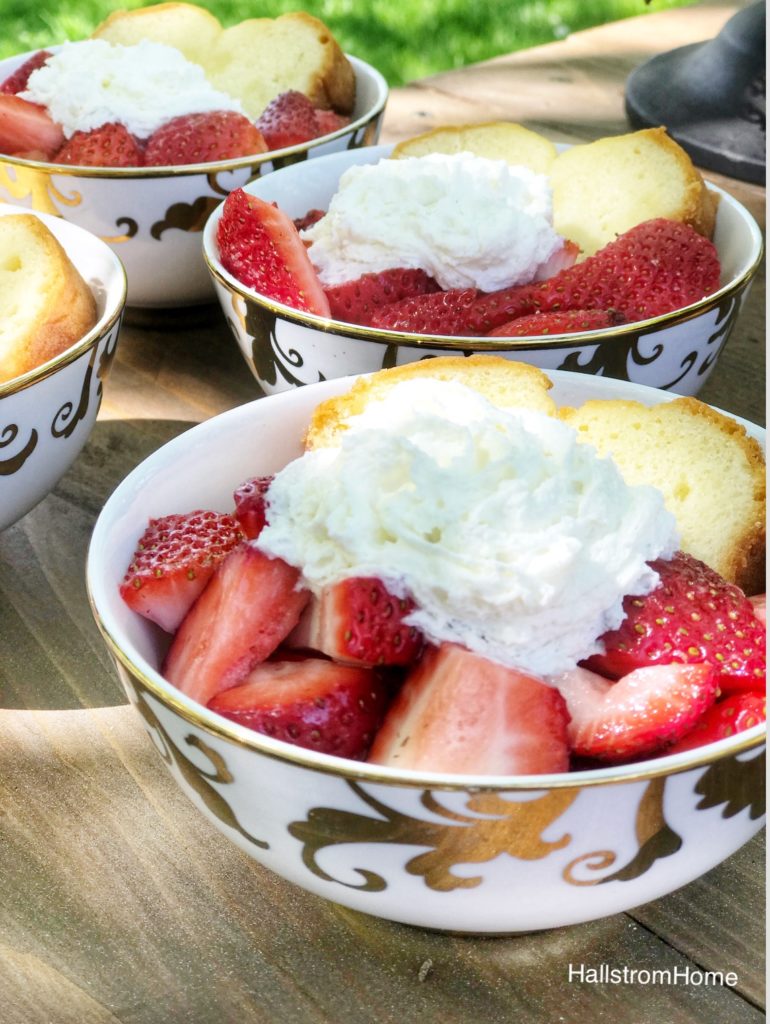 I am going to share a strawberry shortcake recipe with a twist below. I like to do things the easy way, especially if I am faking a fancy brunch. For this, I bought the pound cake pre done! Talk about quick! If you want to add some extra taste to your shortcake and are making the whip cream, I would add in orange or lavender extract. Also some fresh basil right on top is the perfect mix with strawberries!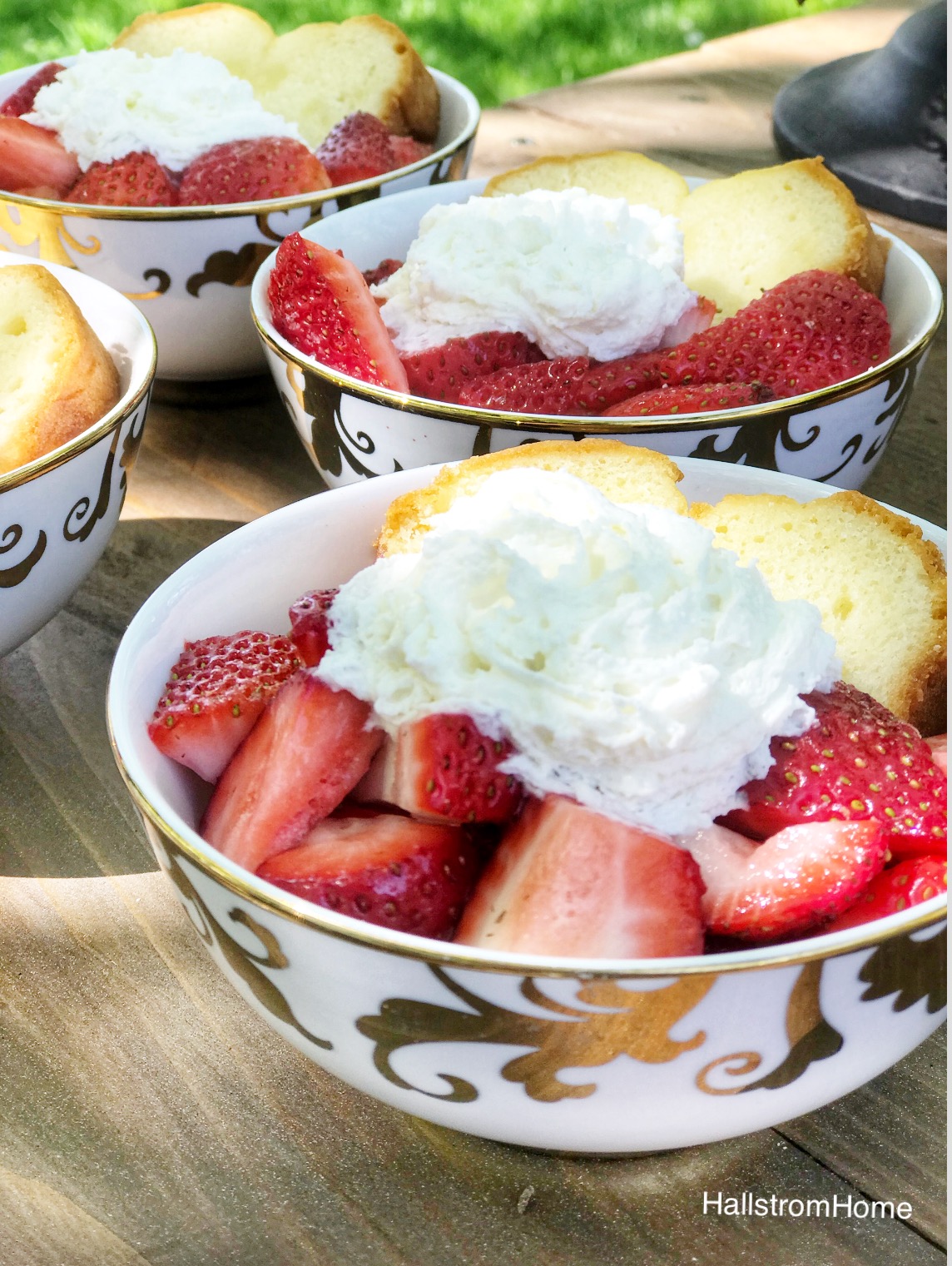 Strawberry Shortcake with a Twist
Strawberry Shortcake with a Twist. This twist is extra special so come give it a try.
Ingredients
1

loaf

Pound Cake

or Angel Food Cake

1

Container

Strawberries

1

Can

Whip Cream

1/2

tsp

lavender or orange extract

Optional

Fresh

Basil

Optional
Instructions
Slice you pound cake loaf into 6 slices. Place in separate bowls.

Slice up desired amount of strawberries. Place in bowls.

If you want to add extract to your whip cream, gently mix in your extract until combined. Scoop or spray on top of strawberries and pound cake.

Optional: Add some Fresh chopped basil right on top. Enjoy!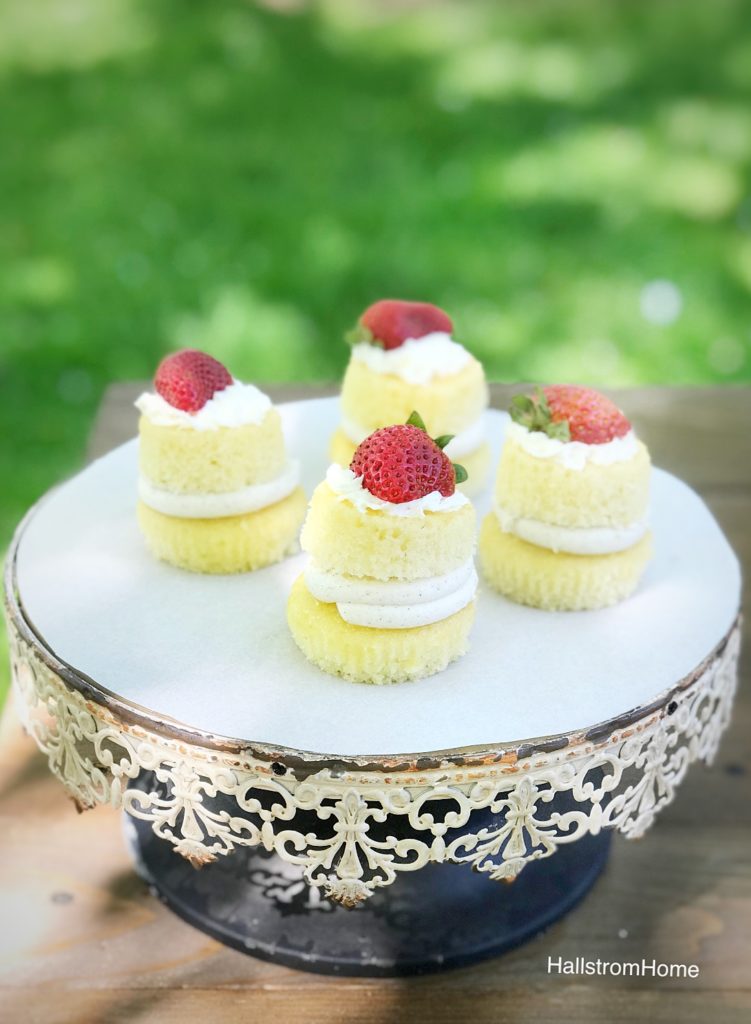 Here I used my yummy recipe of vanilla lavender cupcakes with lemon buttercream frosting. But you can make it much more simple by buying cupcakes. Just cut the tops off and put the frosting inside, topped with a fresh strawberry. You can find this cake stand in my shop here.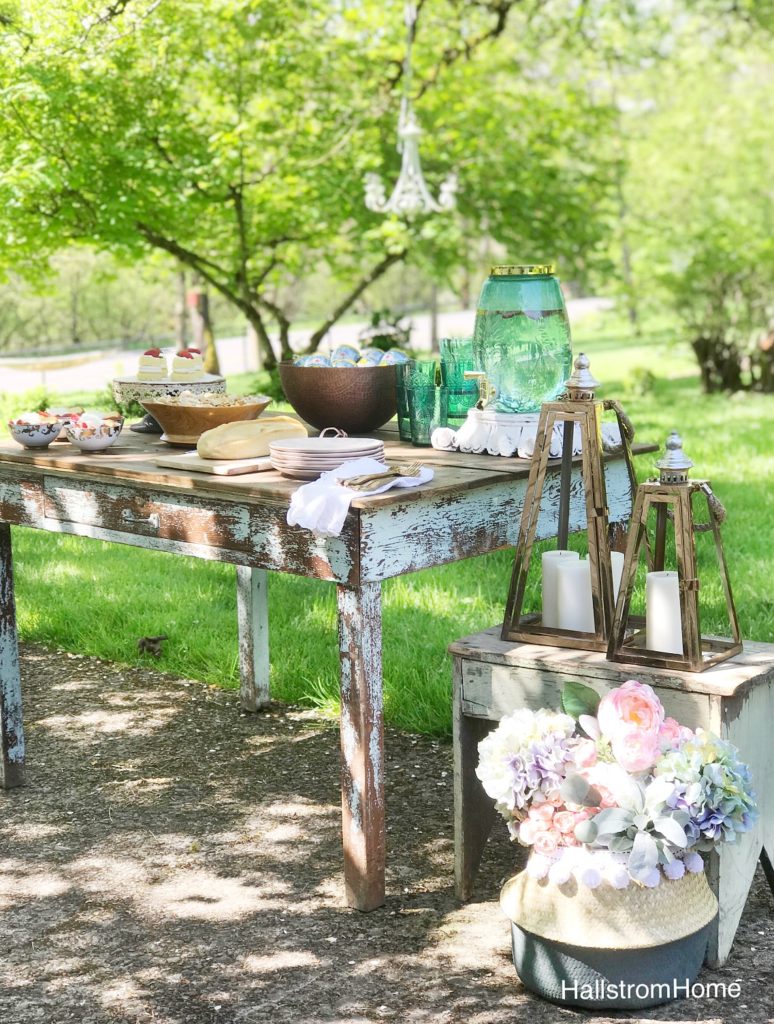 For more recipes click here, I like to keep my recipes quick and easy. I know a lot of people don't have all day to cook, so most of my recipes are there to help! You can find that table as well the pedestal and bench in my shop under farmhouse decor here.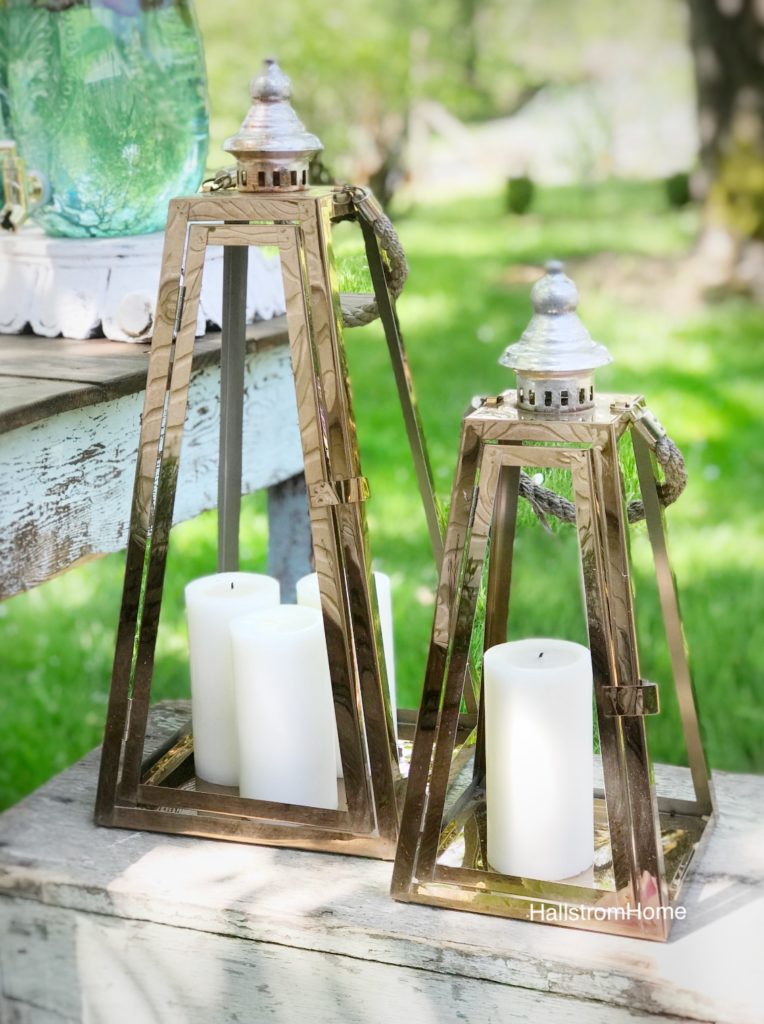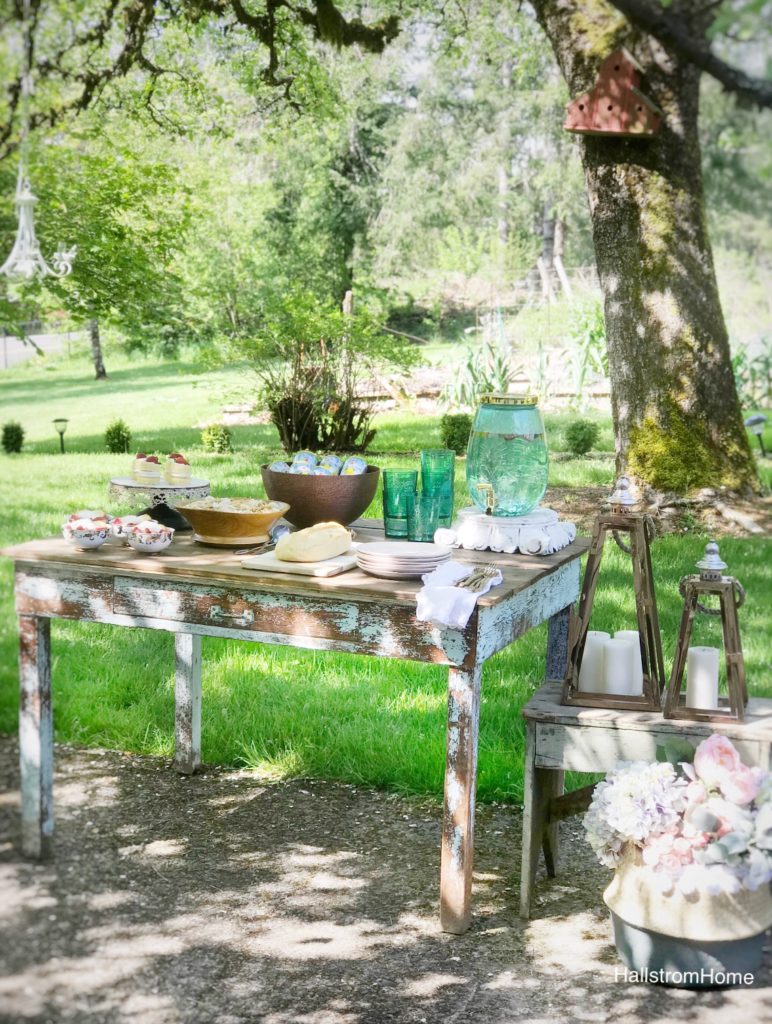 I hope you enjoyed my Easy Recipes for Faking a Fancy Brunch. It will seem like you spent hours working hard on the menu. I won't tell them your secret! Let me know what your favorite thing to serve is at brunch. I will include affiliate links below so you can shop the look.