I found this beautiful wood table at West Elm and thought I can do that! I got my hubby to make me one. Now that my beautiful table is finished and my husband put in all this hard work into our home remodel I thought it's time for our Modern Farmhouse Dining Room Remodel tour!
Be sure to sign up for my email to get new recipes, crafts and home ideas in your inbox, plus access to our free printable vault! *This post contains affiliate links*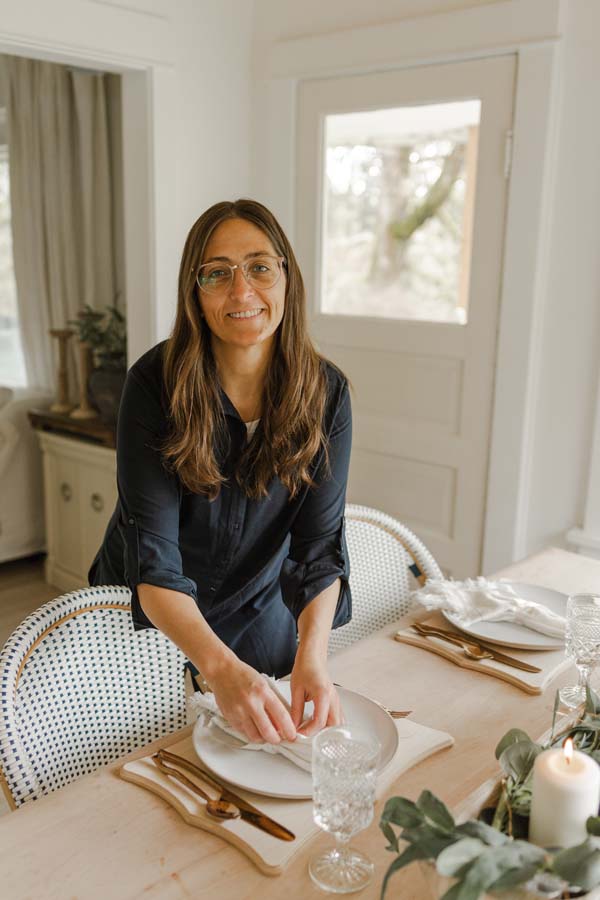 How to Modernize your Dining Room
In this room we put in new flooring and raised the ceiling up. Tall ceilings have been my all time favorite and with moving into an old farmhouse I knew it would be a ton of work to get taller ceilings. I never got pictures of our wood ceilings but it turned out so beautiful. We also got new flooring that you can find out more about on our kitchen remodel.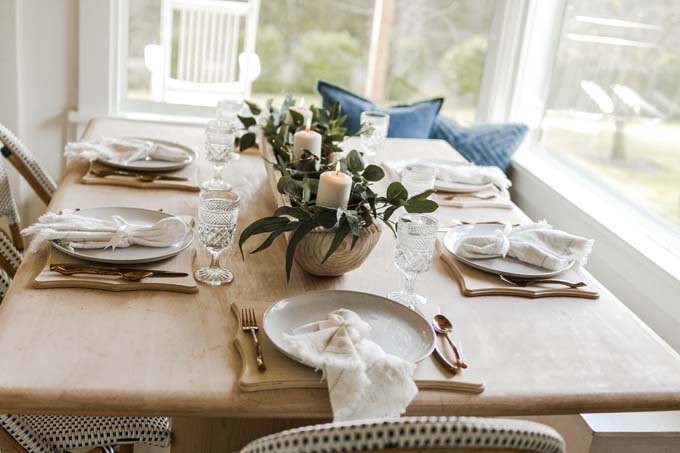 Decorating Farmhouse Style
Living in an old farmhouse and going modern I wanted to be able to incorporate the farmhouse decor into it. I just use one of our big dough bowls, some simple greenery, candles and it really mixes well. You can't really go wrong with keeping it simple. Our Living Room Decor post has more farmhouse styles here.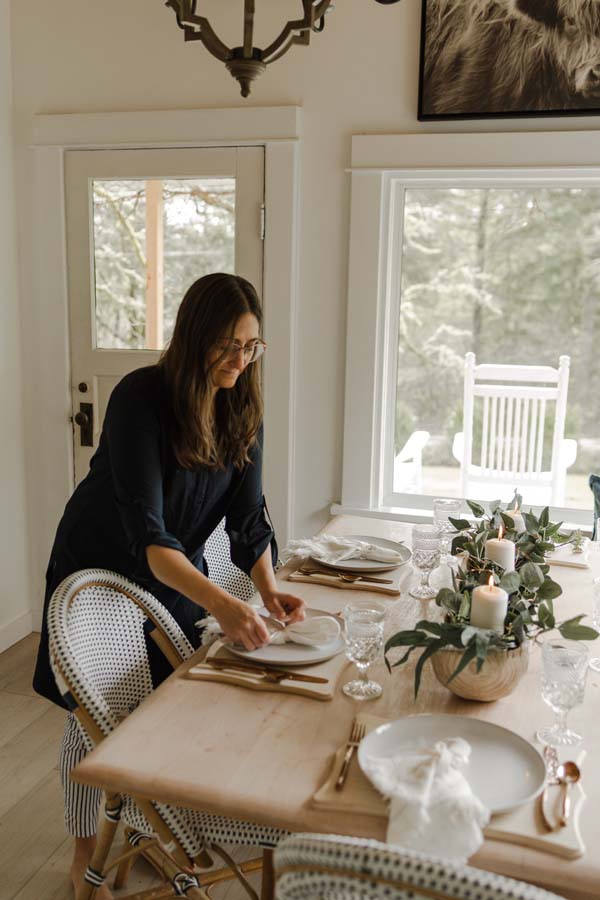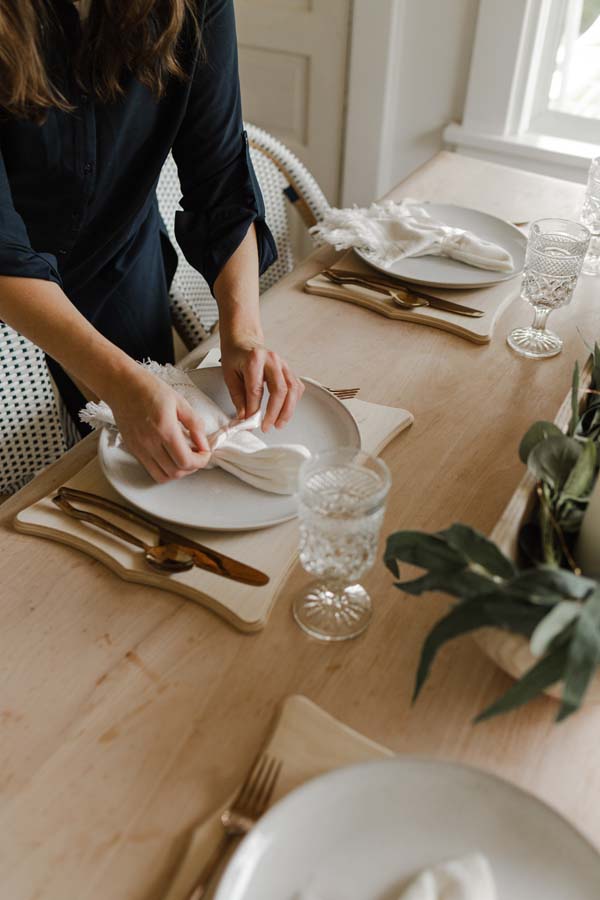 Easy Farmhouse Table setting
These plate chargers are really popular on Pinterest with our Christmas Decor so I'll share that post with you here. They're a really nice way to add a layer to your table. Then you can see here I'm using the stoneware dishes and some vintage cups like my mom had when I was young and growing up. I use these quite a bit just because I like the texture and of course it reminds me of my mom.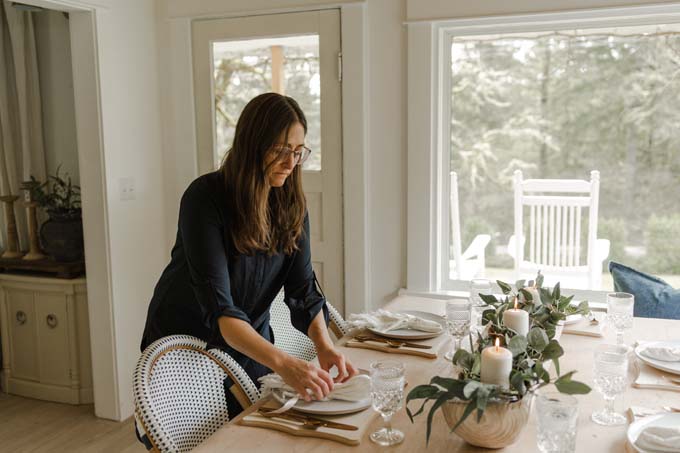 Dining Room Remodel Tour
I'm not sure if you'd be interested in how we built this table. It's quite the process. I ended up sealing it with a cool clear polyurethane in a matte finish. I'm really happy with how it turned out, it works well for having so many kids and people over. If you would like the details just leave a comment below and we will get that post out.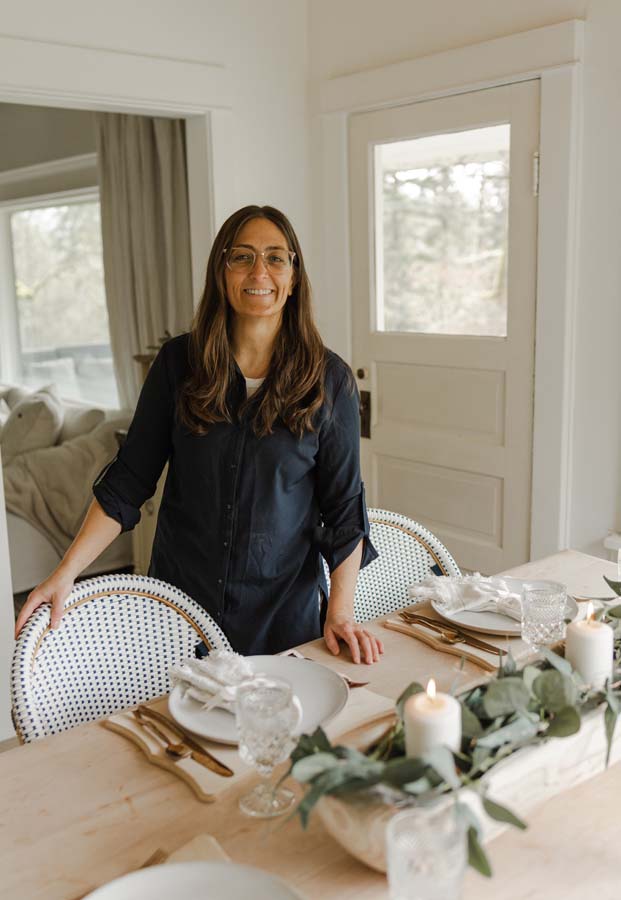 Thanks for stopping by on our Modern Farmhouse Dining Room Remodel be sure to check our spring tablescape with this table!