Halloween can be cheap, easy and cute. These Halloween Decorations For The Porch are perfect for a festive holiday.
Be sure to sign up for my email to get new recipes, crafts and home ideas in your inbox, plus access to our free printable vault! *This post contains affiliate links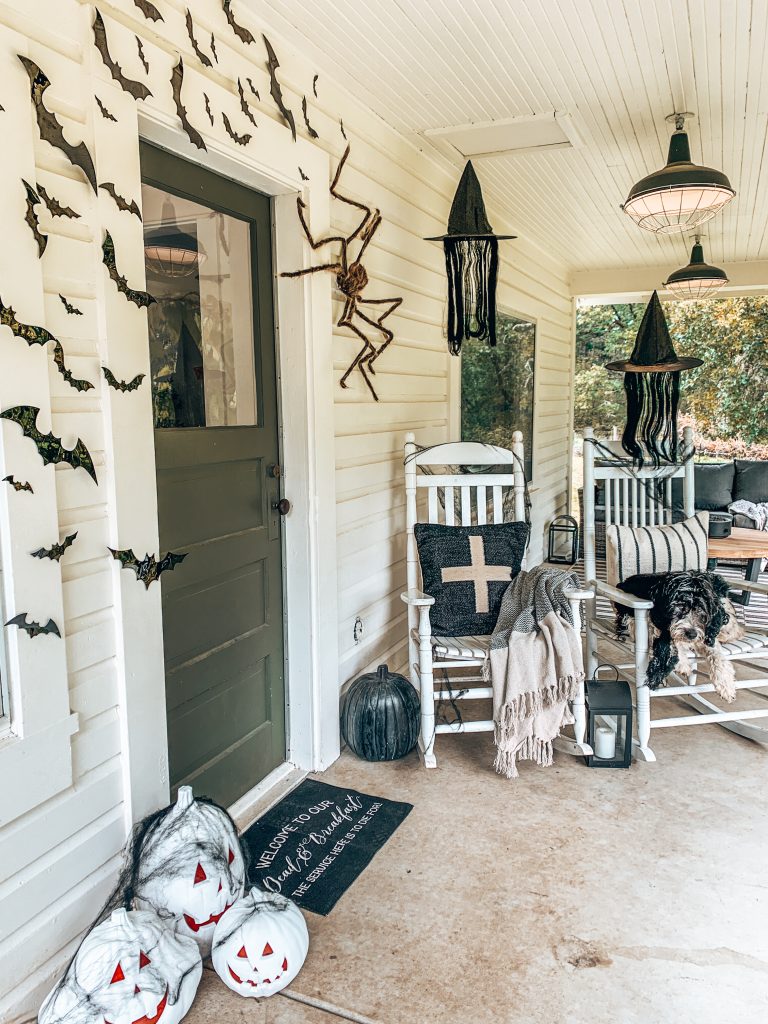 Halloween Porch Decor
In this blog post we'll go over how to decorate and where we got our decorations from. Be sure to keep an eye out for the shopping links down below if you would like to purchase for your Halloween.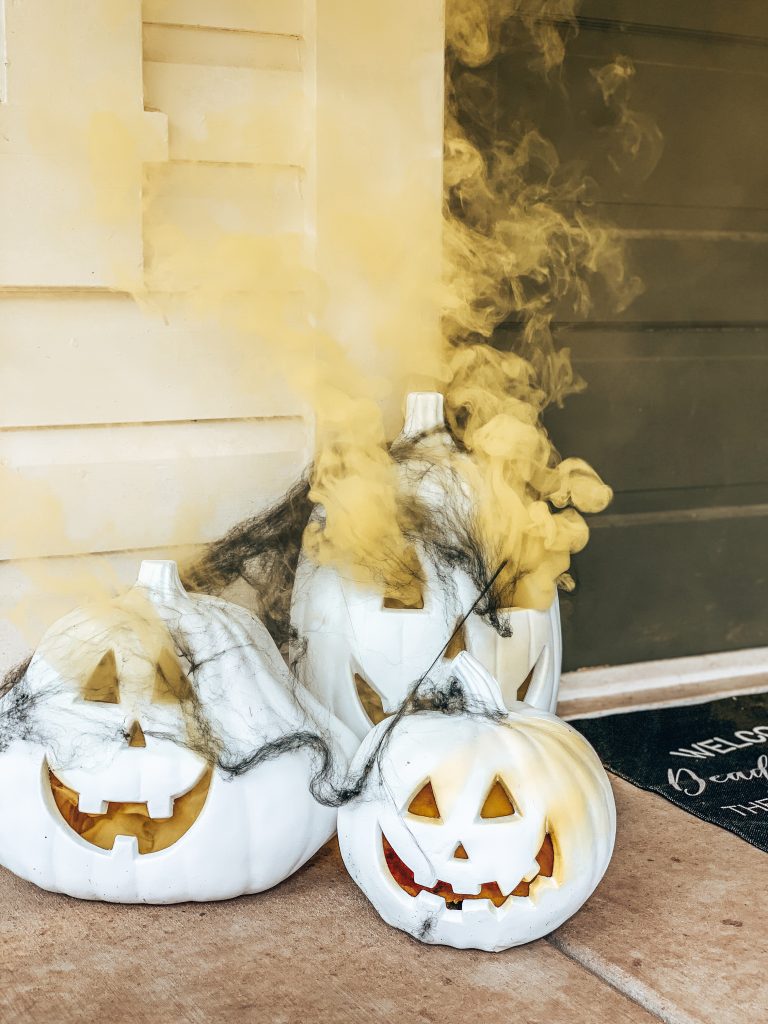 Ideas For Halloween Front Porch
You can shop most of these decorations on Amazon but I went to our local dollar tree and Walmart for these decorations. I started off with finding these plastic bats that came in all different sizes. Me and my daughter, Alea, started sticking these around the door like they were flying.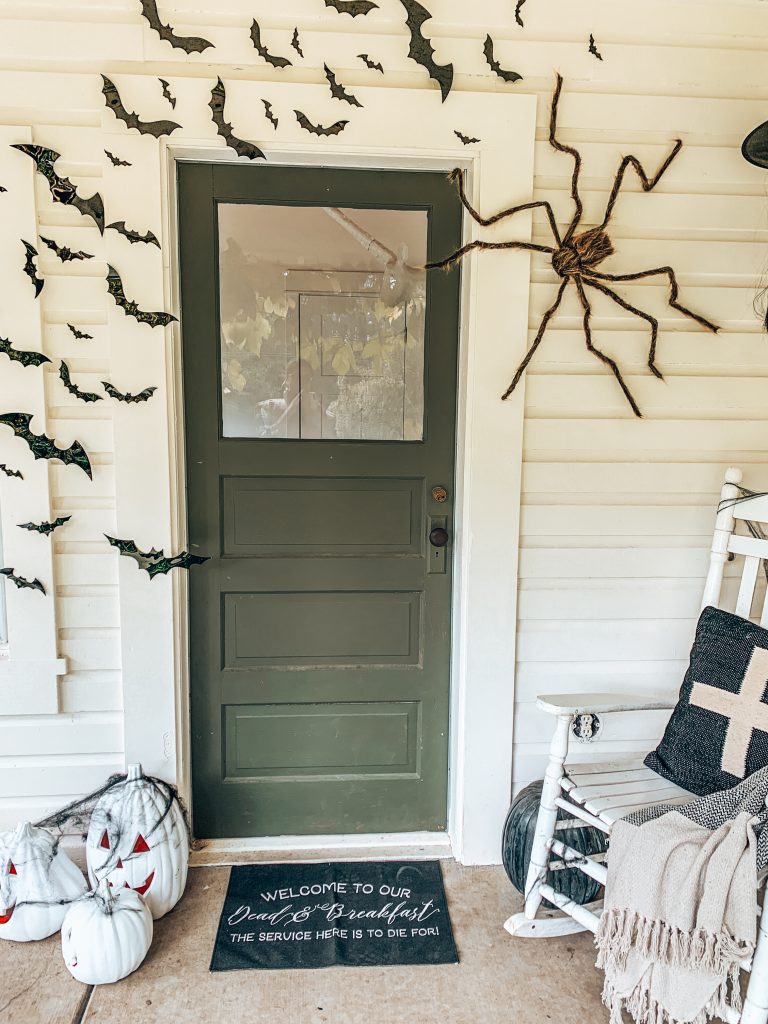 Halloween Porch Decorations DIY
These white pumpkins were perfect for our next best thing about the porch. I ordered these awesome yellow smoke distributors off of Amazon. They are so cool, you just light them with a lighter or anything that has flame and they start leaking yellow smoke everywhere! I love these so much and will be using them Halloween night for the trick or treaters.
Shopping links here: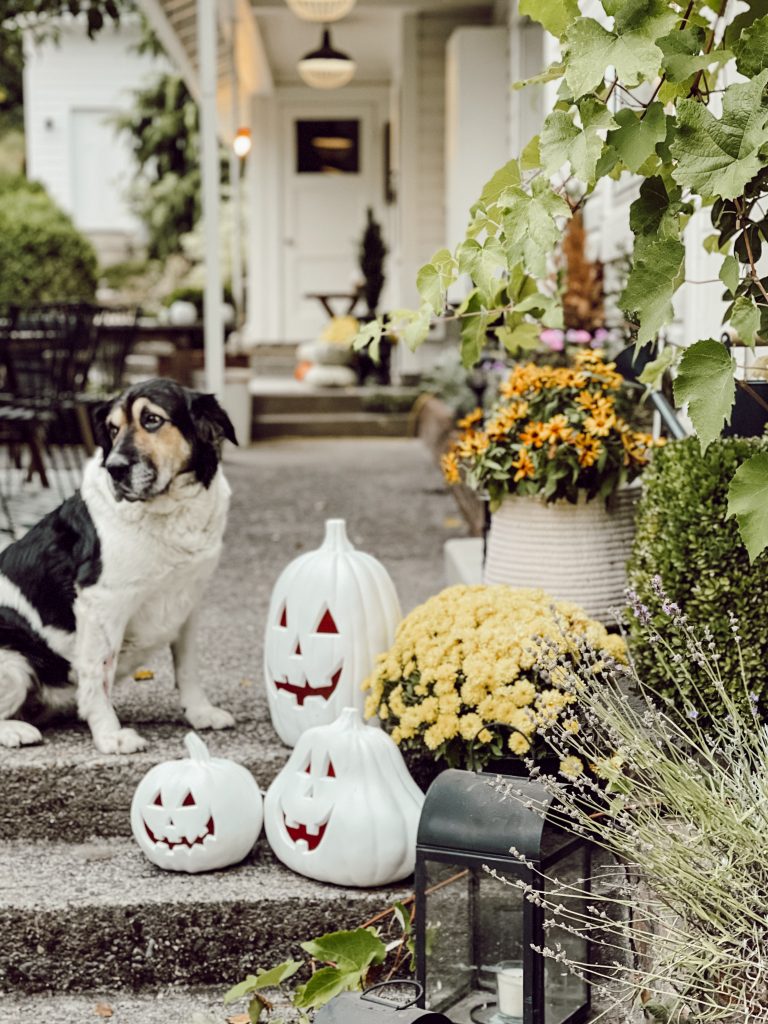 Cute Halloween Porch Ideas
I found this door mat at the Dollar Tree and the black webbing. The black wed is so cool to stretch around the porch and chairs. It makes it so eery. You can find these hats online or in store but I had these in our costume bin and decided to hang them up in the wind.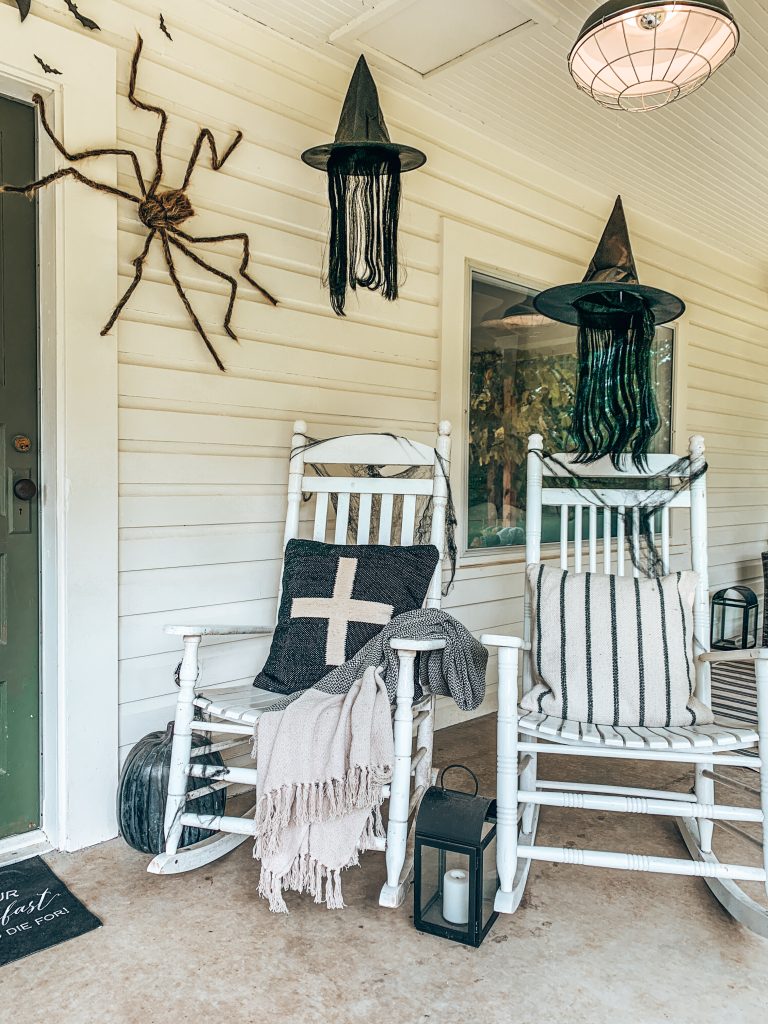 I then nailed the big spider up and grabbed pillows and blankets for the chairs and boom, I was done! I love how this turned out. If you want more be sure to look around the blog for more awesome inspiration! Thanks for stopping by, I hope you enjoyed!
Here is last years Halloween Bat Porch With Printable!