How to Update a Antique Mirror with Chalk Paint
I will include product links at the bottom of this post.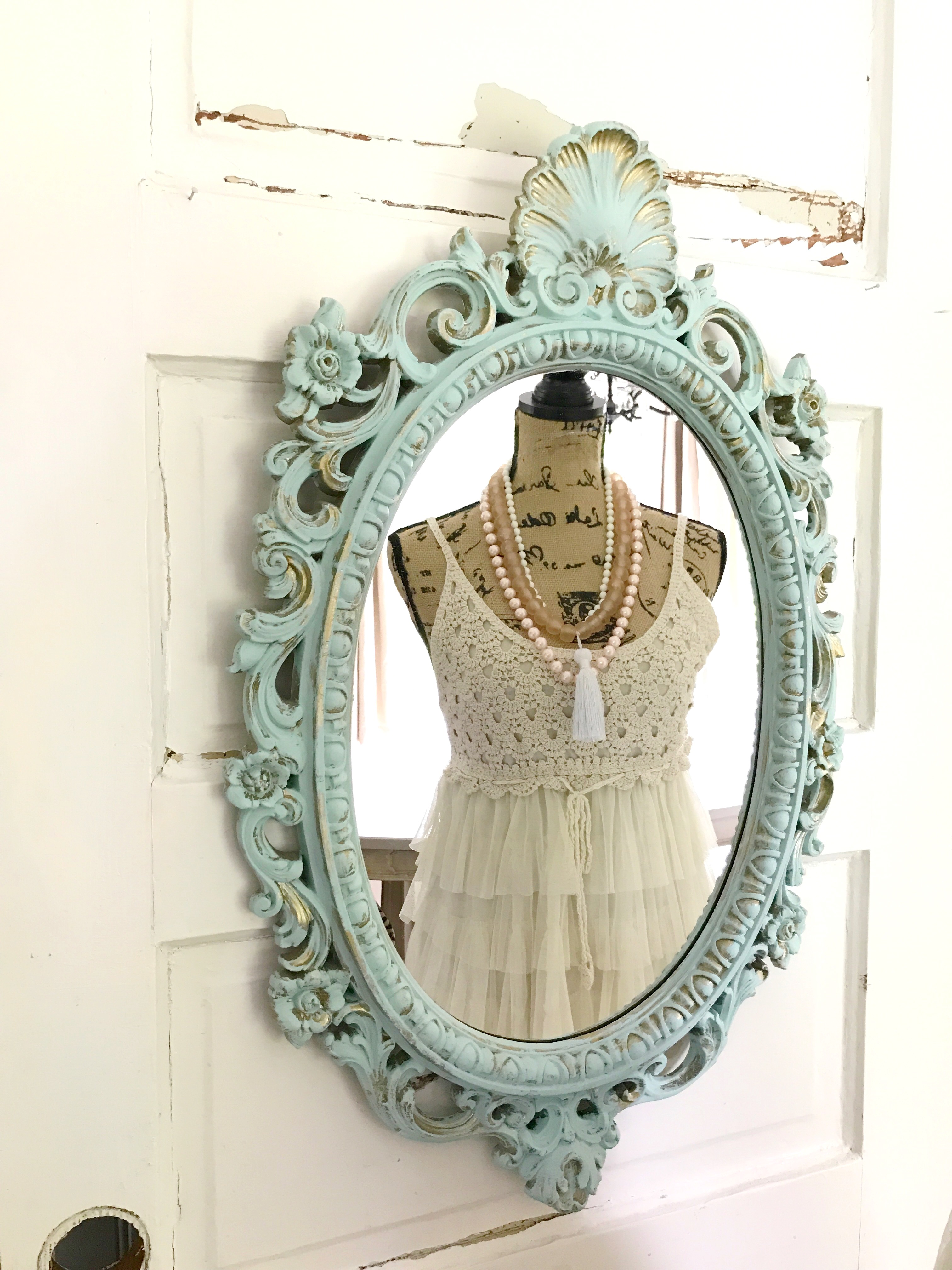 STEP 1
How to update a antique mirror with chalk paint is to start with a clean lint-free rag, dipped in a solution of blue dawn dish soap and water. Gently wipe away the dust, dirt and grime collected from years of use. I also love to use wet wipes.
STEP 2
You are going to start by thoroughly shaking your Amy Howard at Home© One Step Paint™ for at least 1-2 minutes. After that stir with a clean wooden stir stick until everything is well mixed to an even creamy texture.
STEP 3
Use and Amy Howard at Home© synthetic brush, coat your item evenly and not too thick.
STEP 4
Let paint dry all the way, it could take about 30-45 minutes.
STEP 5
For a fuller coverage of your item, repeat stirring, light application and drying process.
STEP 6
Load an Amy Howard at Home© china bristle brush for the wax to cover the tip of the brush. I use her Clear Wax. But for a more antique look you could use her Light Antique Wax™.
STEP 7
To take off the extra wax on the brush I use a cardboard palette.
STEP 8
Apply your choice of the wax or sealer. Applying it to the whole item doing a "cross hatch" pattern.
STEP 9
Let the wax come to tack, which takes about 20 minutes.
STEP 10
Using a clean rag, buff your item using a hit and drag motion. This helps to bring out the aged look but also have a shine to it.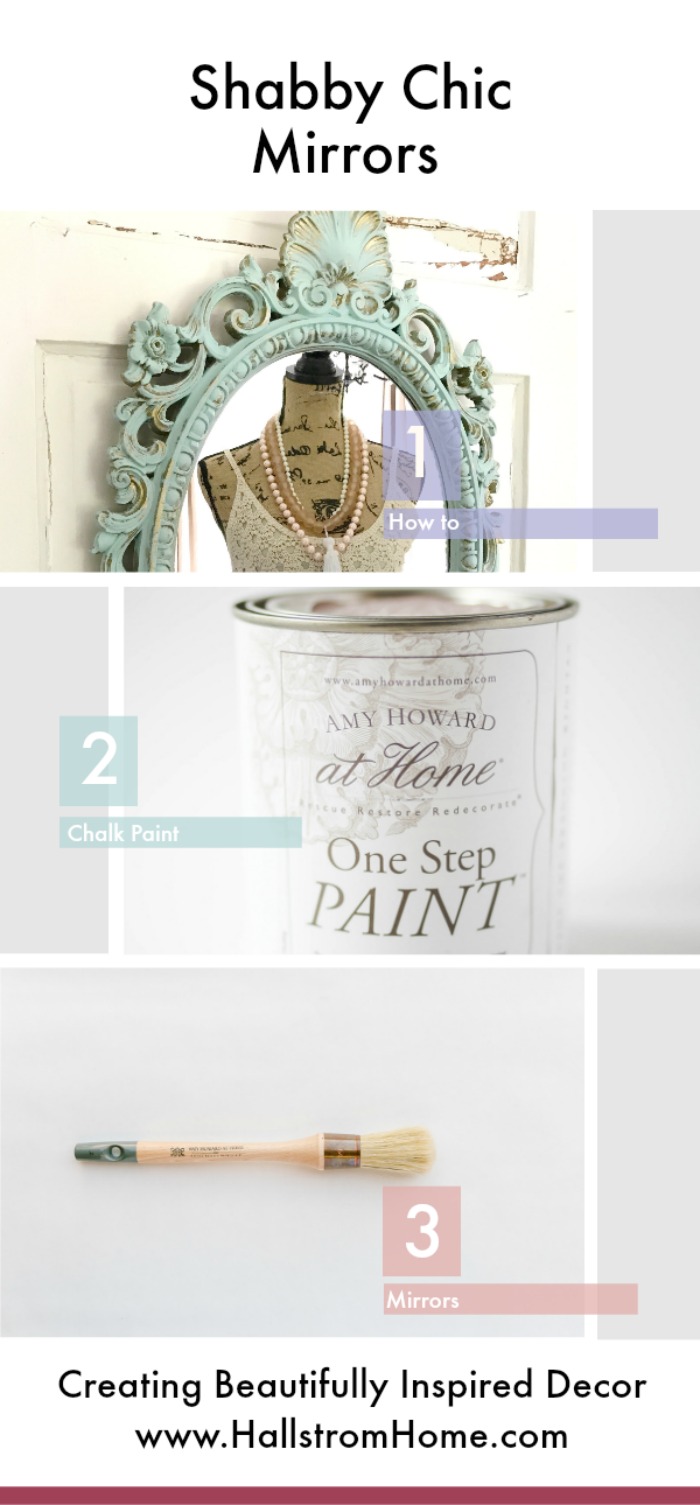 How to Update a Antique Mirror with Chalk Paint
If you love to try new projects, I also have a blog on DIY Weathered Barn Wood using Salt Wash Paint here. Which is another great way to add your own style to an item. If you are not the crafty type you can also look at my mirrors here to find the same styles.