Can you believe Christmas is right around the corner? When my bedroom is decorated for Christmas it really gets me in the spirit! I don't know about you but a Christmas bedroom is so fun. I will share with you How to Decorate Your Bedroom for Christmas in 6 Steps. I'm telling you, it is so easy to get a festive bedroom in just a few steps.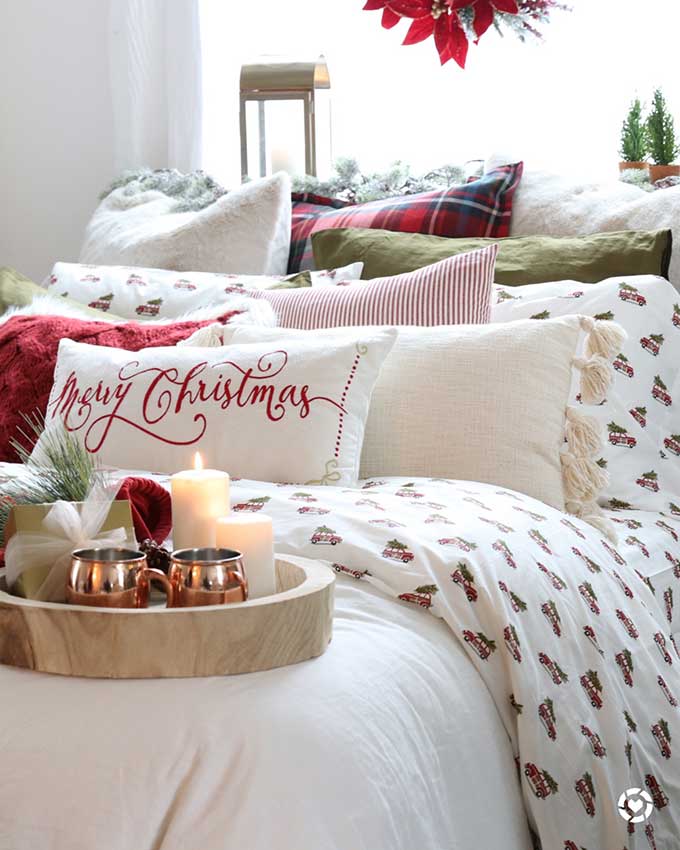 How to Decorate Your Bedroom for Christmas in 6 Steps
Below are the super easy steps to get a perfect Christmas bedroom. I will also share a few tips about each step. Make your bedroom a space you'll love to get cozy in for Christmas!
Wall Decor
Bedding Essentials
Bedding Accessories
Decor Pieces
Lighting
Natural Elements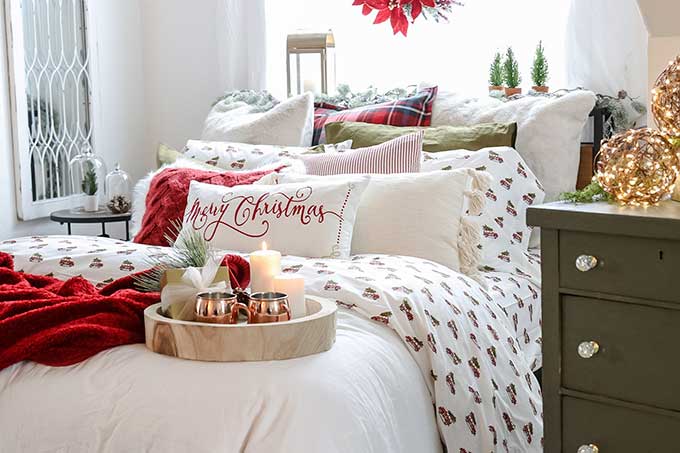 Wall Decor
For the wall decor we wanted to keep it somewhat simple. There is much more going on, on the bed so we went with our cathedral mirror in white. It added that perfect touch to the space.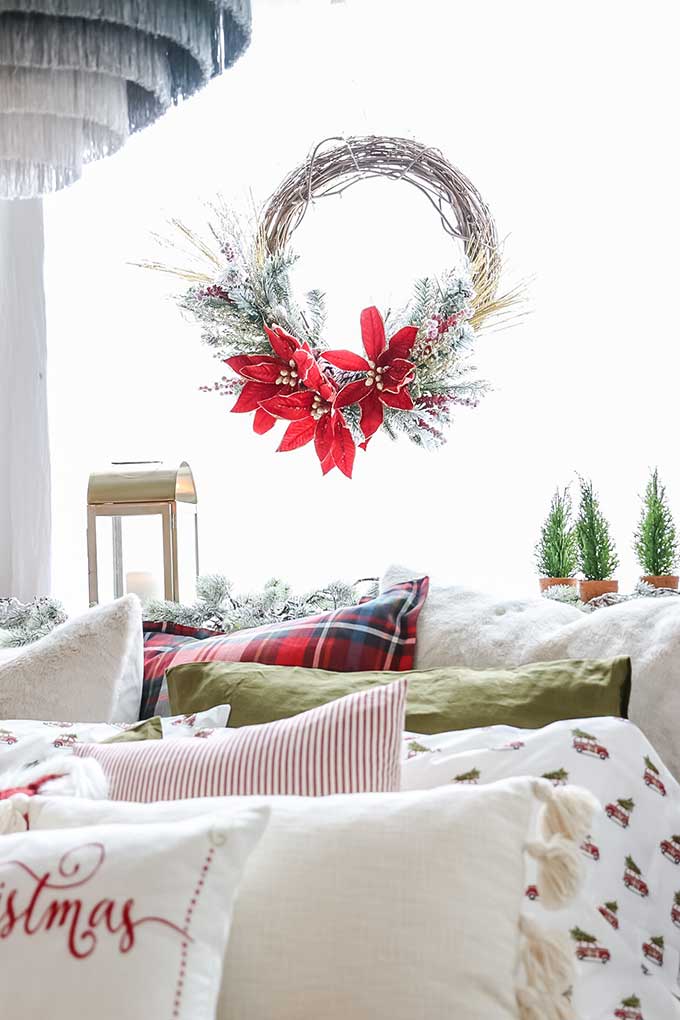 Bedding Essentials
We went with a simple white linen duvet. From there is when we added our Christmas bedding. If you can invest a small amount of money towards a plain white linen duvet, you will use it for ages. Around our house we love linen, read about all the benefits of linen here.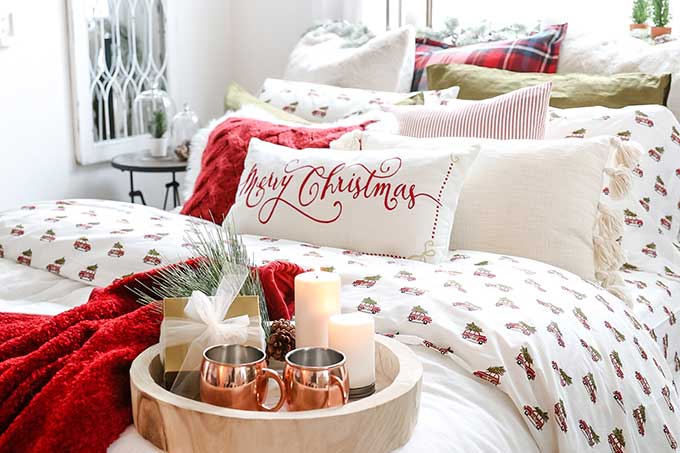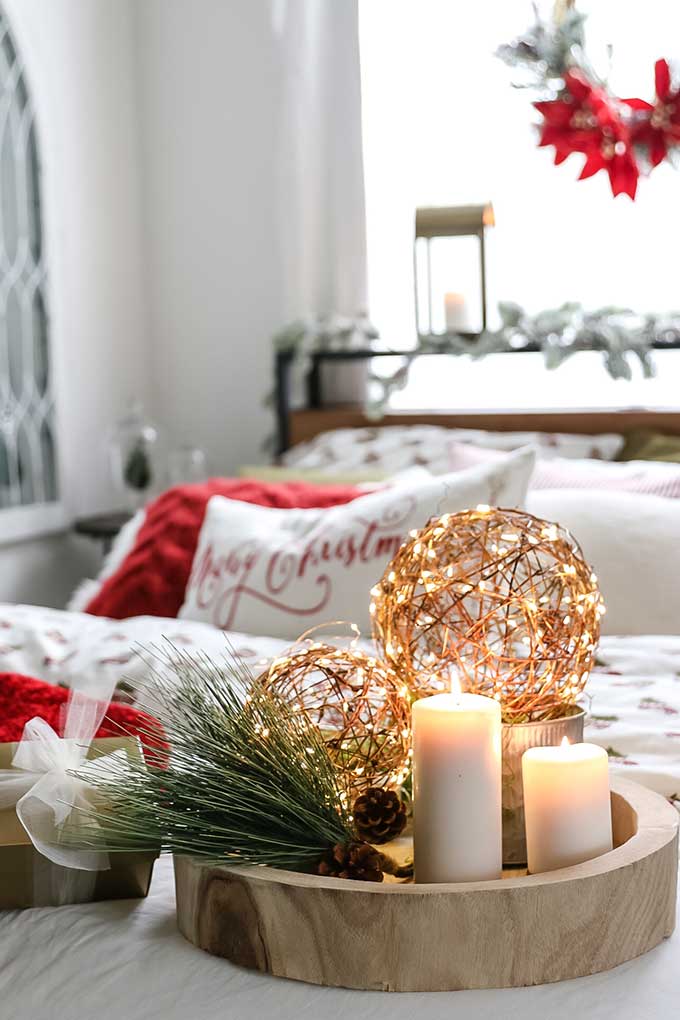 Bedding Accessories
Now for the bedding accessories, my favorite part! I've been eyeing these woody car sheets at Pottery Barn and I knew I needed them for Christmas! My whole room was based around these sheets. I am usually not the type to have Christmas sheets like these, but I knew I needed them in my life. Then we went crazy with the pillows, which is what you need to do! They make the space so fun. The trick is to mix patterns and textures. I know for some of you that might sound crazy, but you have to do it. It makes the bed so fun and cozy. We went with knits, furs, pom poms, stripes, and plaids. If you know me I love pillows, so this was no issue. We can't forget about the blankets. A throw blanket right on the edge of the bed is a pretty touch. Even ones with pom poms would be so fun! Check out how we added pom poms to our Christmas mantel.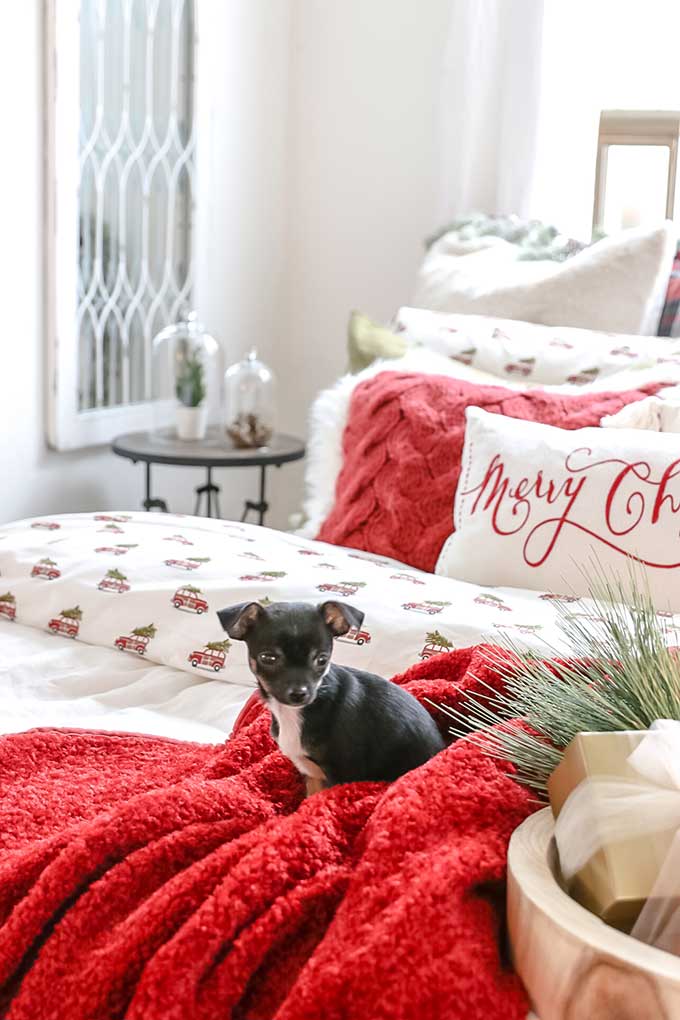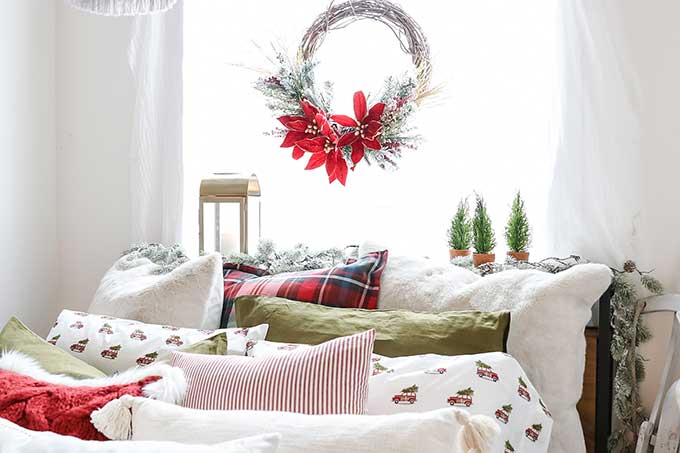 Decor Pieces
As for decor elements, you can get very creative. Just a simple tray filled with mugs, presents, and greenery. Or add some twinkle lights and candles. Add what you love!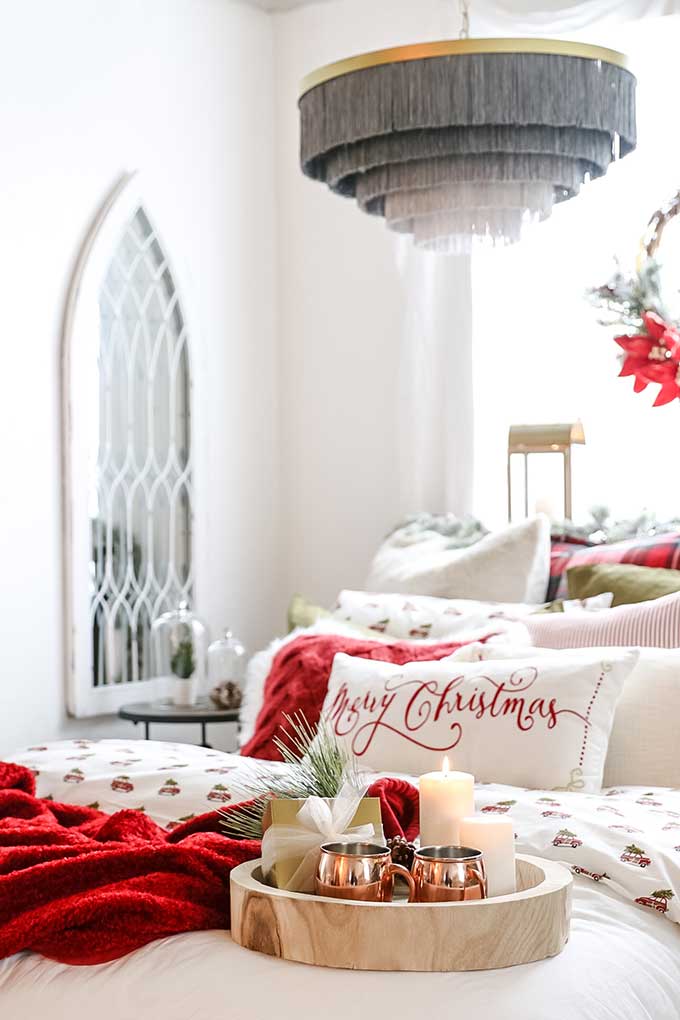 Lighting
Lighting is very important when it comes to a bedroom. We added candles and a lantern to add warmth. But you can never forget twinkle lights! Add them anywhere to your space and I promise they will look so good! In this space we added them to our garland and inside the lantern.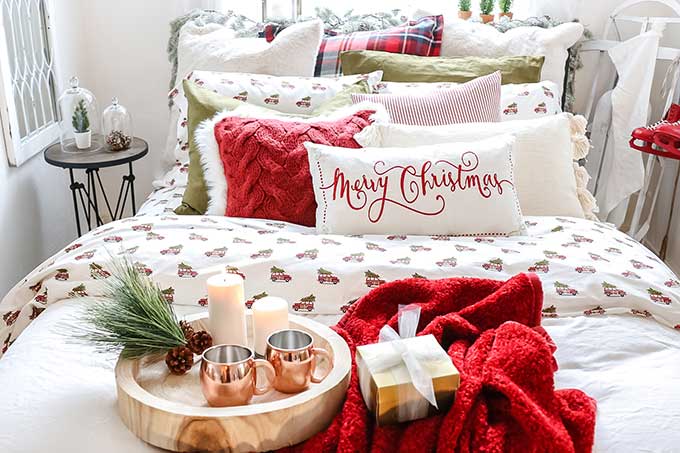 Natural Elements
Be sure to include natural elements to your space. Scatter them throughout. Add a garland or little trees here and there. Pinecones are always a good idea when it comes to winter or Christmas! Check out our Christmas porch we did a couple years back, we sure loved it! You can also check out our Cozy Bedroom For Fall And Winter blog post here!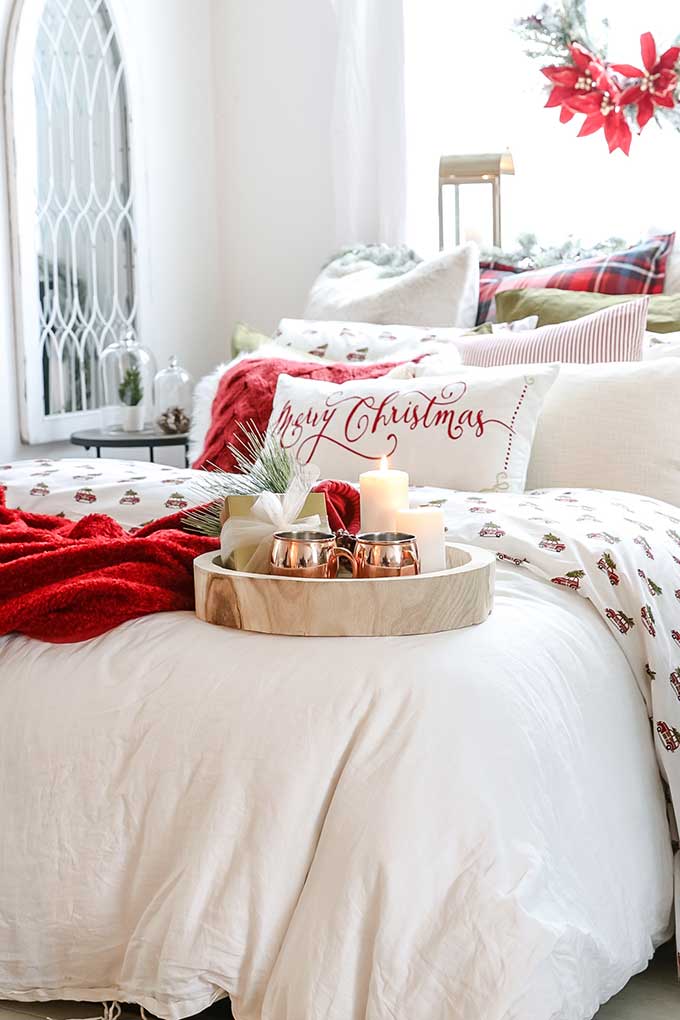 Thanks for stopping by! Below are affiliate links so you can shop the post!