Cozy outdoor fireplaces are the way to go for events and family time. My friend wanted a little help the other weekend building her own outside, so we got down to it and created this cute little fireplace to warm up the outdoor seating. Here is our How To Build Outdoor Fireplace tips and tricks for all those needing to build your own!
Be sure to sign up for my email to get new recipes, crafts and home ideas in your inbox, plus access to our free printable vault! *This post contains affiliate links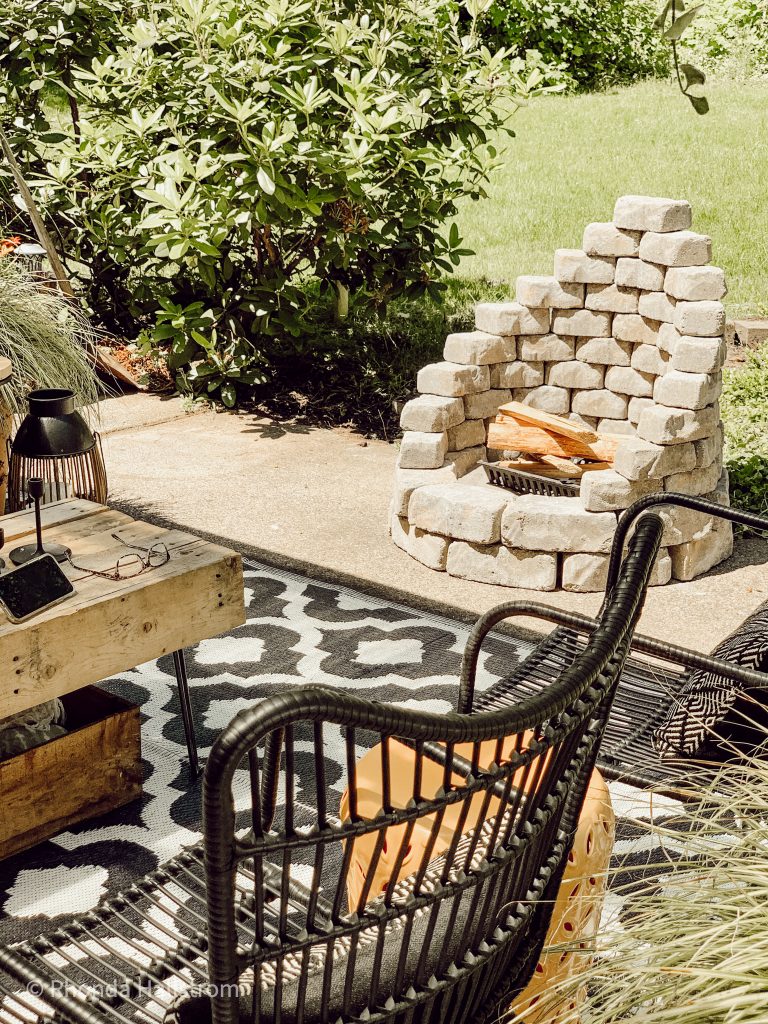 DIY Outdoor Fireplace Ideas
We placed this outdoor fireplace on the back patio of my friend Debbie's house. Most of the time people place their fires out in the yard on grass or dirt but we wanted to try it out on sand on the concrete and it worked out great! If you place it in the grass or yard be sure to shovel out a flat spot before building.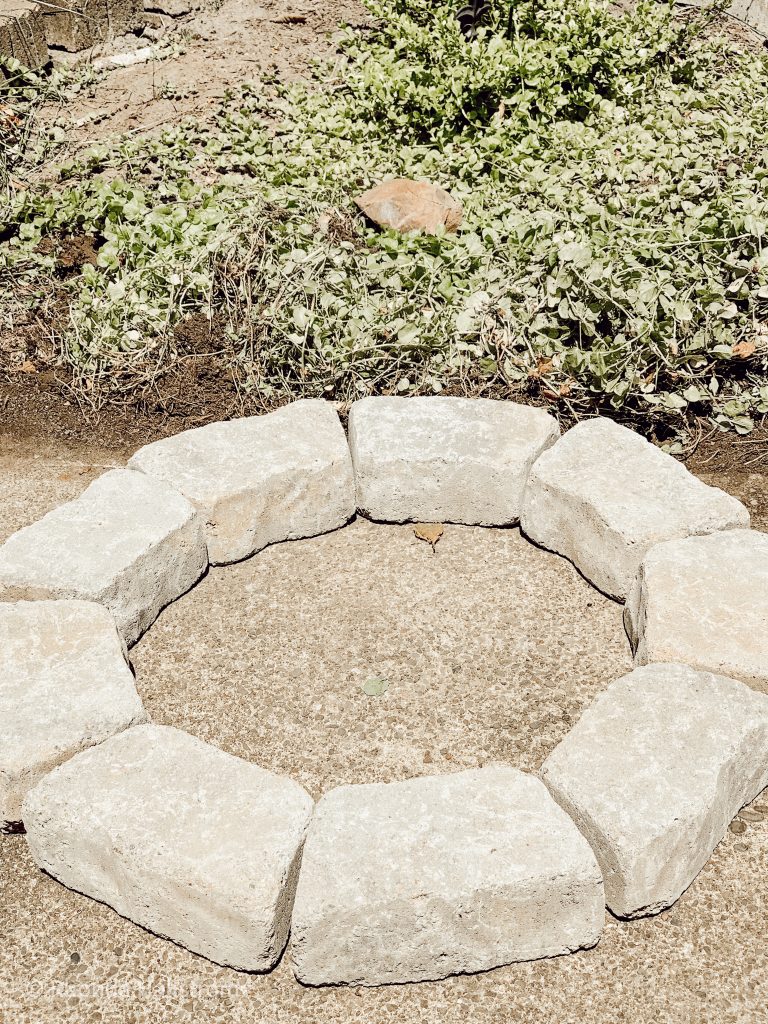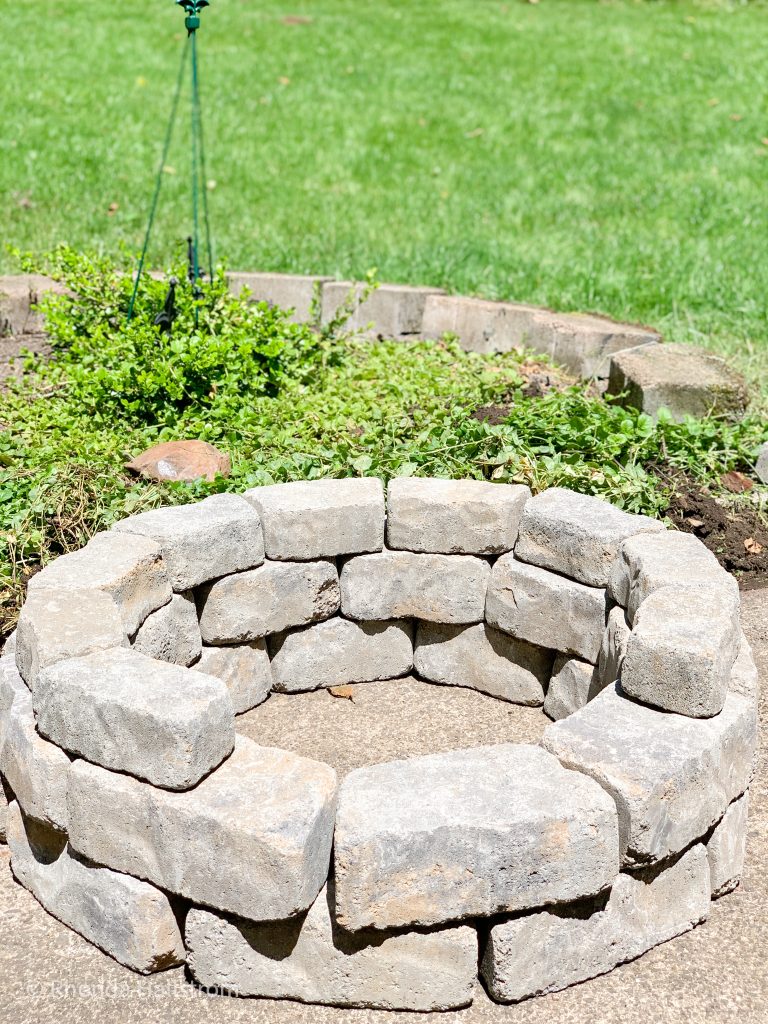 DIY Outdoor Stone Fireplace
We picked up these concrete blocks from Home Depot awhile ago and decided to reuse them for the fireplace. If you buy these brand new they don't have that worn look that we went for. We placed the biggest blocks on the bottom in a circle and then started stacking up. Each layer that went up on we closed the circle more inwards, removing one more block.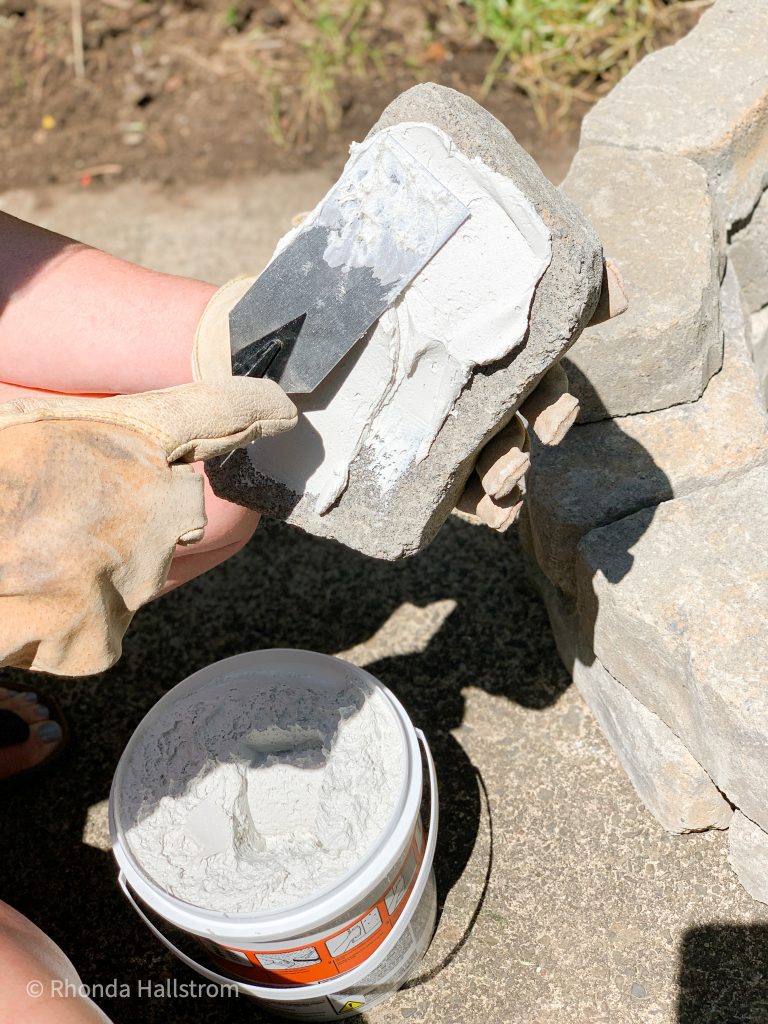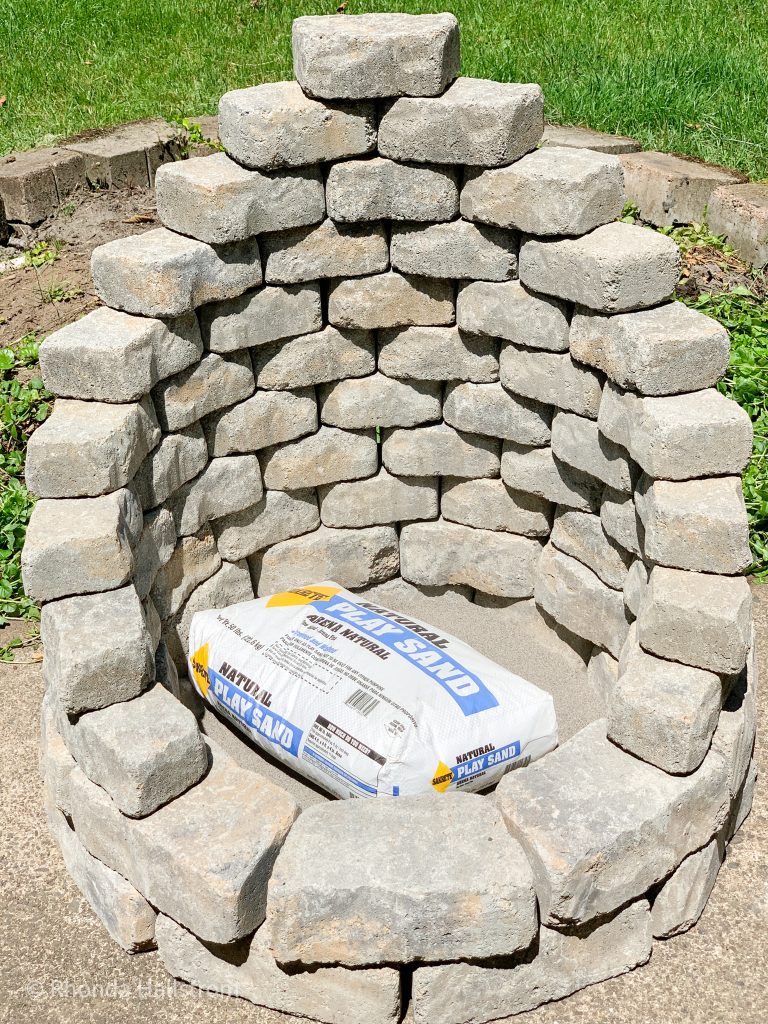 How To Make Your Own Outdoor Fireplace
After about three layers of the biggest concrete blocks up we started to only build on the one side so the heat would face towards us. The small blocks worked great for this. After the back was done and the top came to one block we used this sand you can get from any hardware store. We emptied the whole bag in the middle of the blocks to great a bottom layer that the head wouldn't travel through. You can use a compound glue on each layer of the blocks. We only did on the bottoms ones but if you have dogs and kids around you might want to keep the fireplace in place with the glue.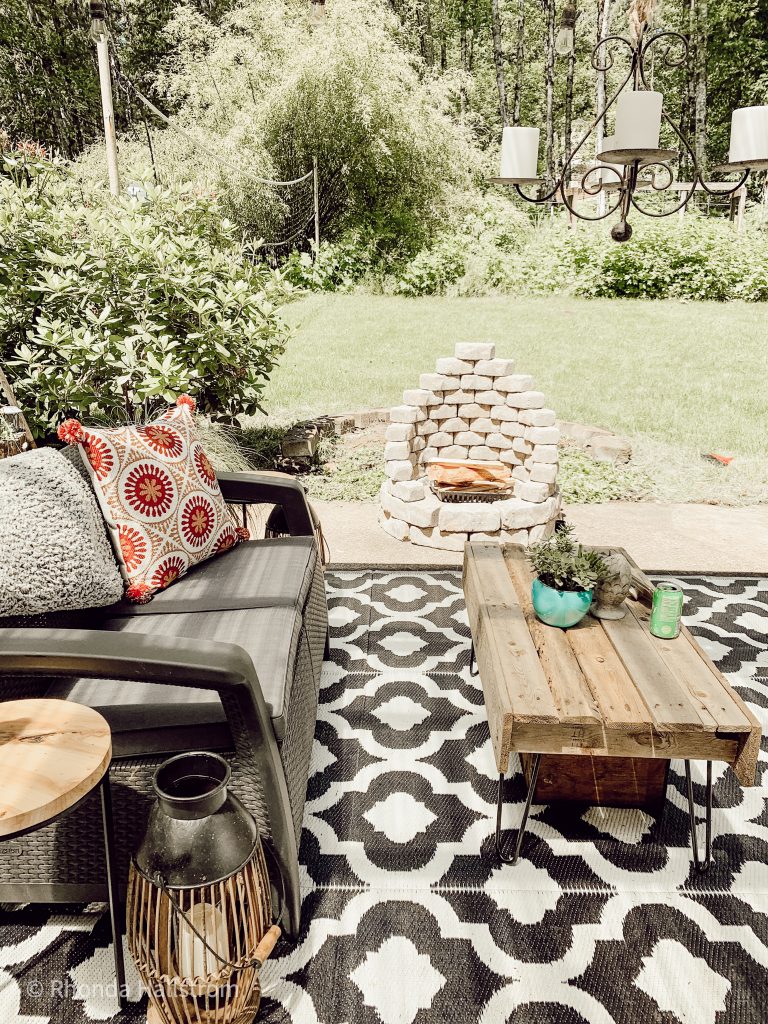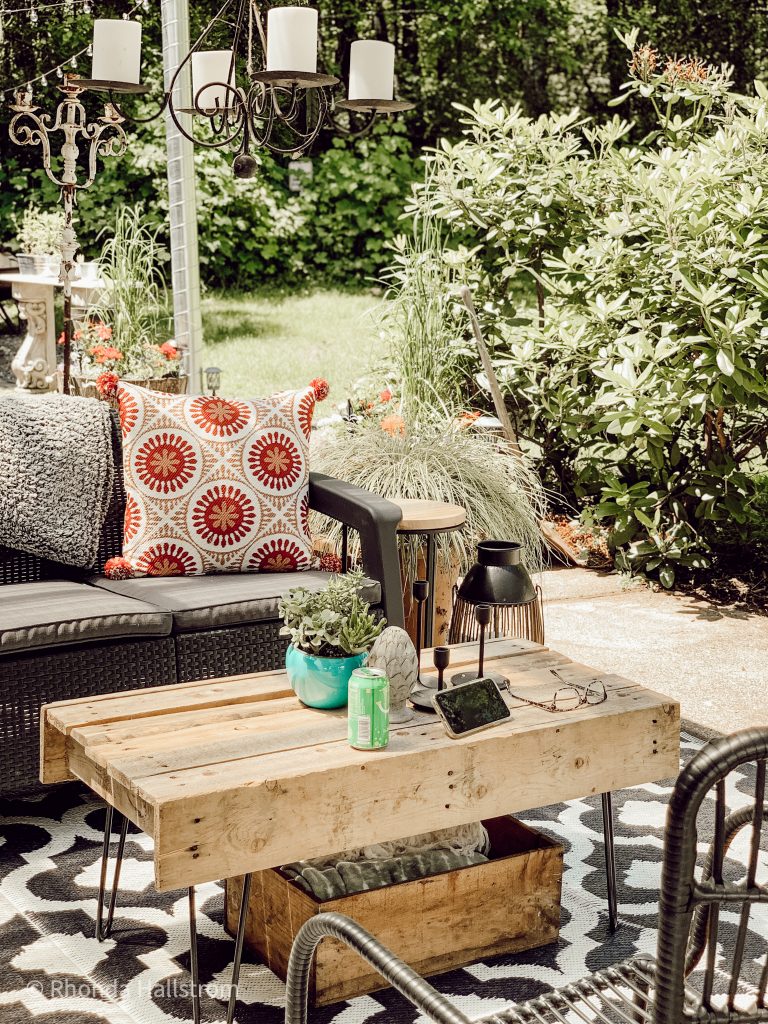 How To Build An Outdoor Fireplace With Cinder Blocks
Thanks for stopping by, be sure to check out more DIYs around blog. You can also follow us on our socials to stay updated on our life and crafts.
Pinterest | Instagram | Facebook