Are you having company over for Easter, and stressing because you want your table to look pretty but you're on a budget or you aren't sure how to make your table unique and special? No worries!! Because we are sharing our Pretty Easy Party Decor DIY Linen Napkins. Creating a gorgeous professional-looking table decor is actually very easy.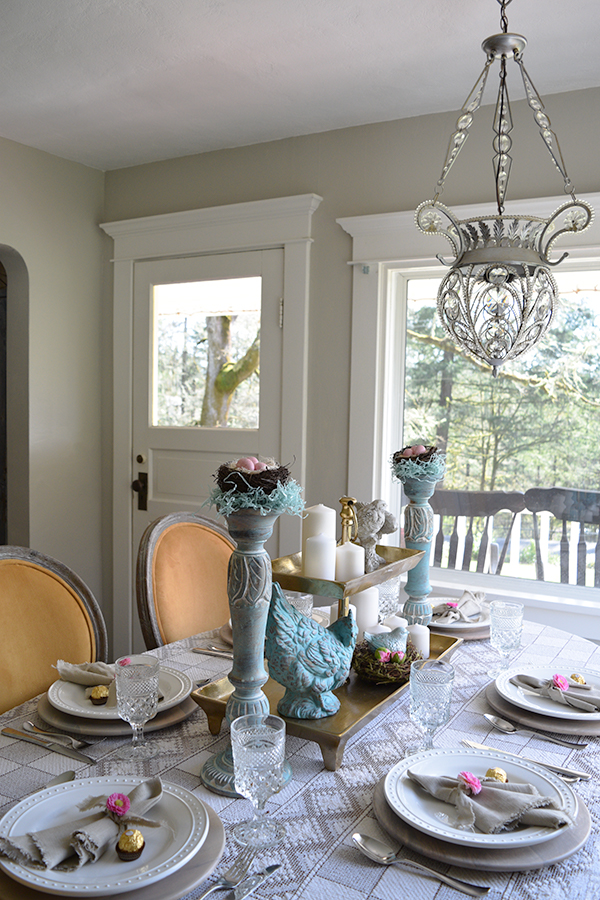 It's all in the details that put together this style. As a lover of vintage, I used a gorgeous crochet table cloth to set my base and then I worked from there with all the details as shown. I chose to add a unique table center piece because so many people love this splash of blue for Spring and Summer decor.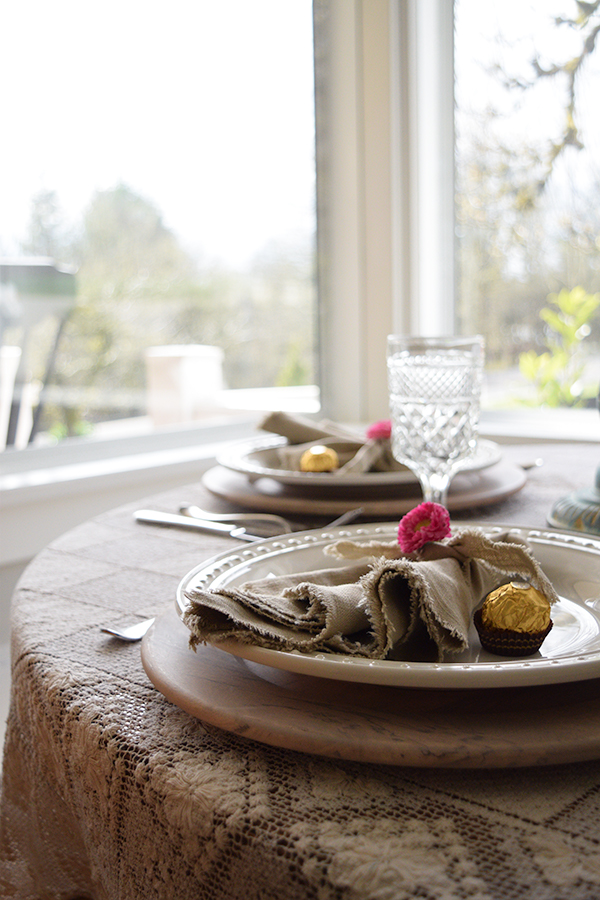 Pretty Easy Party Decor DIY Linen Napkins
You don't have to spend lots of money to look good. We started off with Natural Linen material and cute it into 20″ squares and then tied them with a strip of raw edge linen. I frayed the edges a bit for a lovely splash of cottage chic charm. I added wood chargers from World Market to give an elegant appeal, but not too fancy. These napkins literally take only a few minutes to make and add so much to a table setting. (Seriously, why spend tons of money on napkins when you can make your own for a personal touch!?) To add a splash of color for Easter, we added a small flower to each linen napkin ring. The finishing touch to my table decor is always Ferrero Rocher hazelnut chocolate truffles to add a little something delicate and mouth-watering for my guests.
To see more tablescape ideas, click on the image below.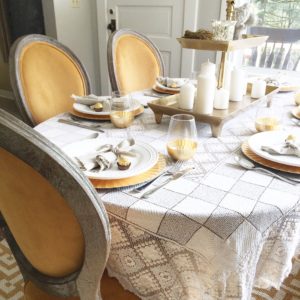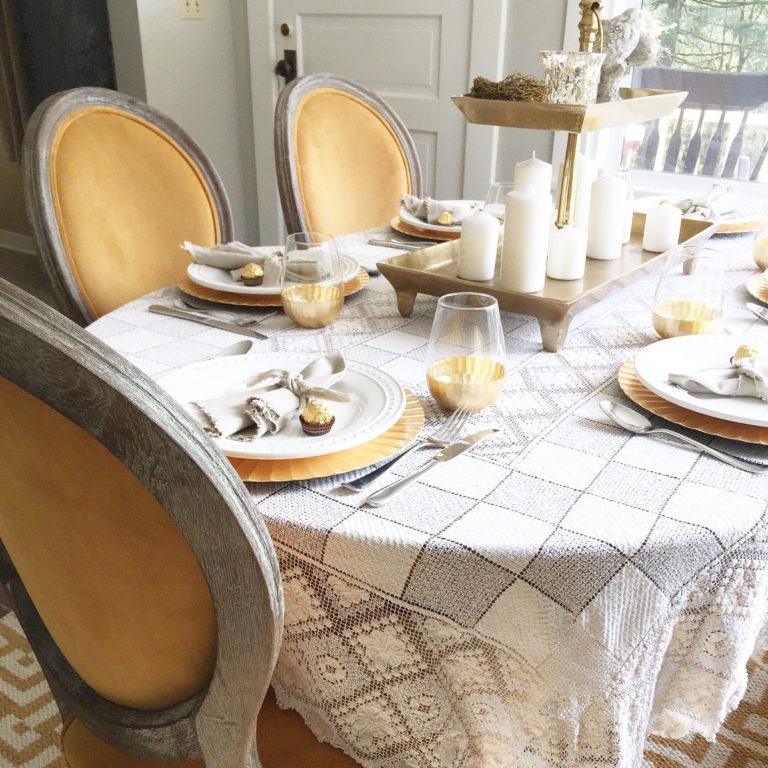 Stay updated for more ideas for Pretty Easy Party Decor and DIY projects like these Linen Napkins when you sign up for our weekly email. Some of the items used are sold in our shop at Hallstrom Home. We hope you found this post inspiring! Feel free to comment below if you have any questions:)