Do you have the Magnolia Table cookbook? I love how she encourages us to take her recipes and change them to fit our families style. We started a series with our favorite Magnolia Table recipes that have been altered. Here we are sharing the Magnolia Table Flatbread Pizza Recipe but with a more kid friendly version.
This quote is in the beginning of her cook book where she says "A huge part of cooking is owning and enjoying the experience. Similar to my design philosophy about making your space uniquely yours, I want you to feel inspired to personalize these recipes and adjust them for your family's tastes. If you don't like onions, take them out! If you love mushrooms, add more. Just because the recipe is in the breakfast chapter doesn't mean you have to serve it for breakfast. In fact, I encourage you to switch it up more often than not."
-Joanna Gaines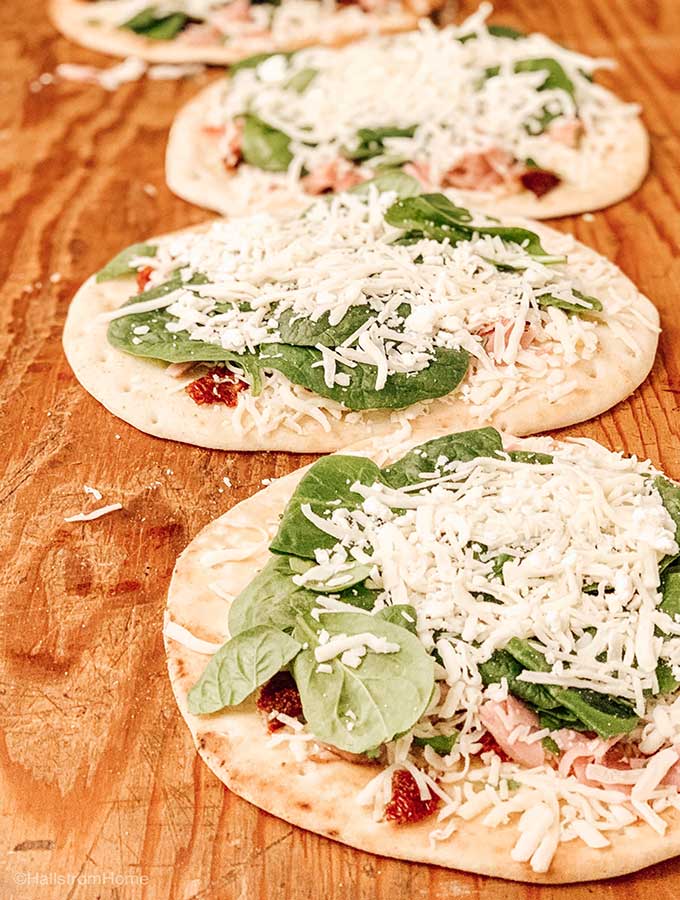 Magnolia Table Pizza
We happen to use a lot of the Magnolia Home collection items to fit our modern farmhouse style. Joanna's style is easy yet fashionable. We put a shopping guide together if you want to checkout our favorite items that we use. Shop our Hearth and Hand by Magnolia shopping guide to get this look. Oh and if you don't have her cookbook, it's only a little over $20 and has become my go recipe book for weekly meals. With having seven kids, we are super picky about what kinda meals we make.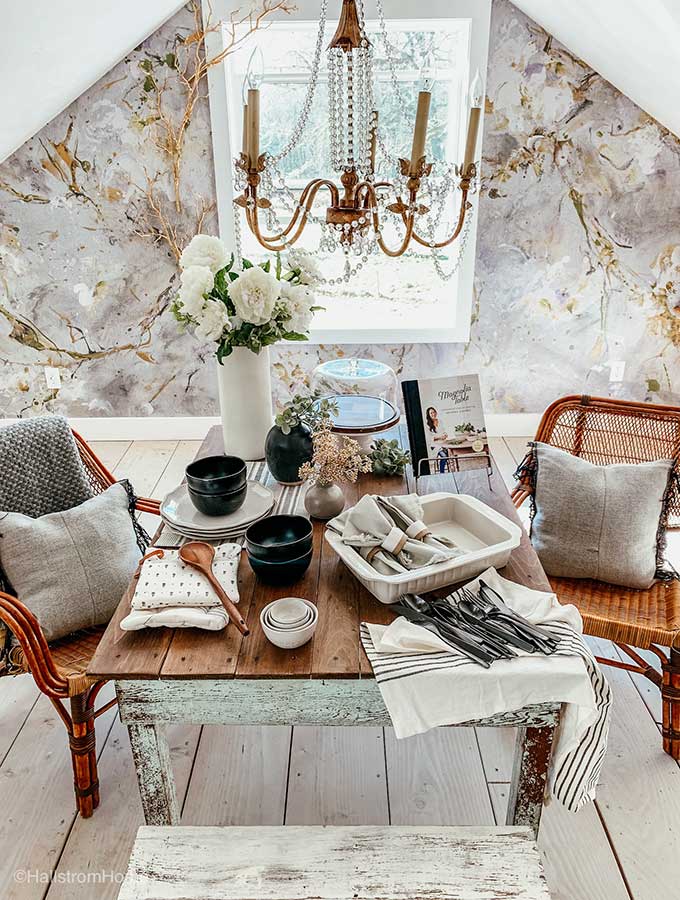 Homemade Pizza Recipe
That is something I love about this cookbook. Joanna encourages you to change it up and fit your family. So that is exactly what us ladies have done in creating the recipes out of Magnolia Table. Do you have her other new book Home Body? I don't but it looks pretty cool, I'm thinking I need it! Keep reading to find out all the details on some of our favorite recipes from Magnolia Table.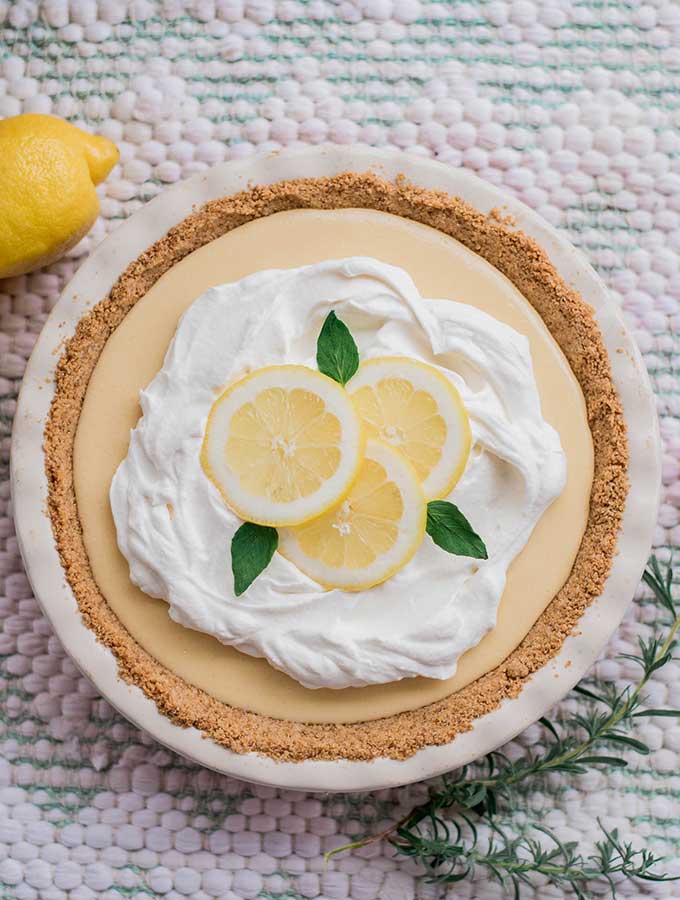 Diy Mommy|Magnolia Table Lemon Pie
Oh my, I do love myself some pie. A lemon pie is the perfect refreshing dessert. The thing I love about pies is that I feel like they can be an any time of day treat. Okay maybe that's just me! Go see how Christina made her lemon pie special.
Magnolia Table Flatbread Pizza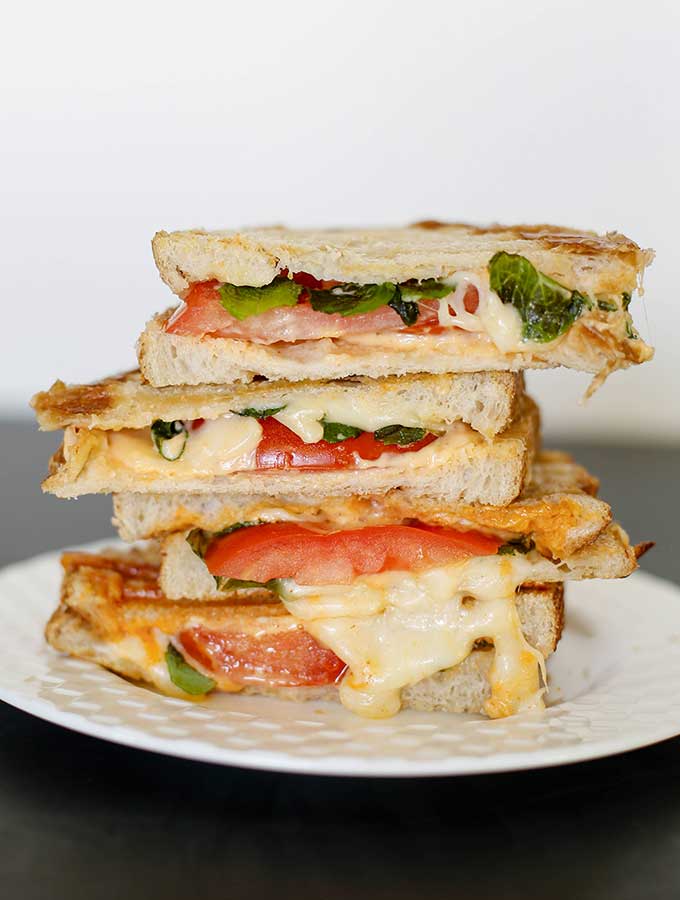 Your Marketing Bff|Recipes Inspired by Joanna Gaines Cookbook
Tana recreated a panini sandwich from Magnolia Table. Now that looks delicious, I think I need to go whip up a sandwich right about now. Take a look at how Tana made this tasty meal.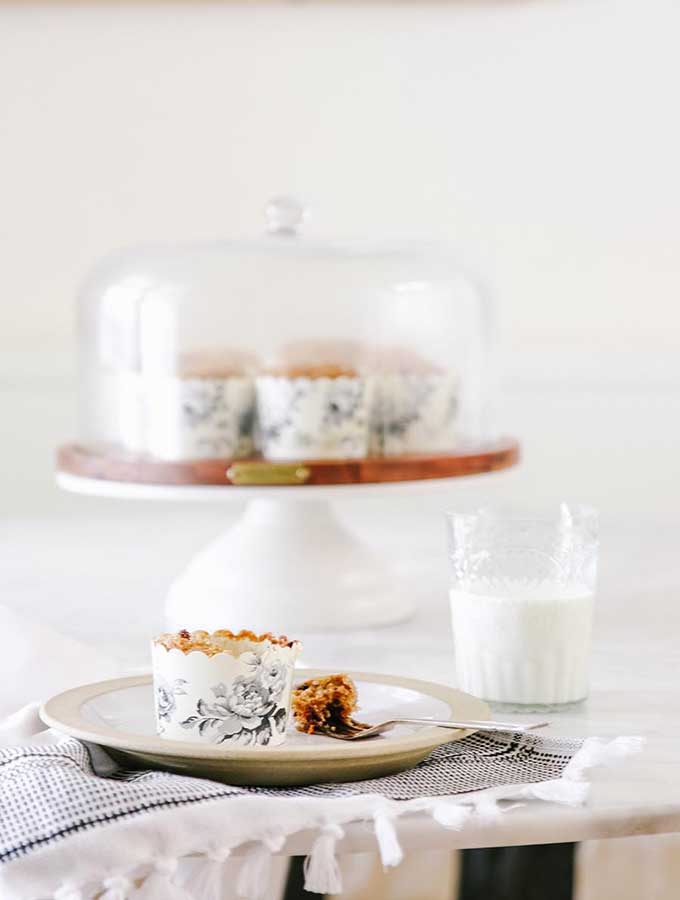 Modern Glam|Magnolia Table Banana Bread
Ashley had so many great things to say about the banana bread. It was filling the air with great aromas and she mentioned how light it was. I think it's time for me to try it out.
Magnolia Table Scones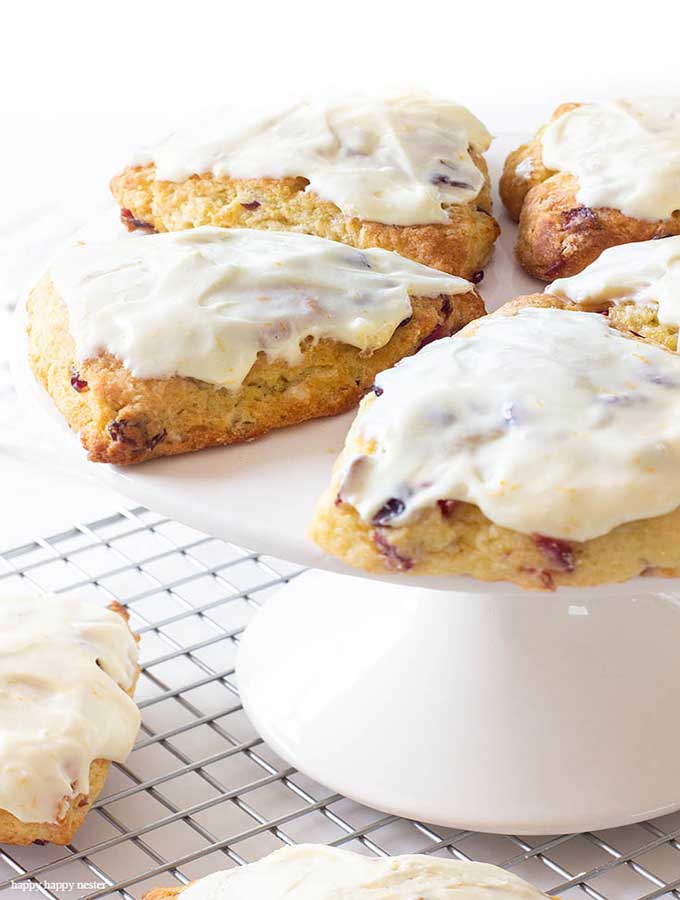 Happy Happy Nester|Fresh Orange Scone Recipe
Janine said when these came out of the oven they were so fluffy and light. There is a secret, it's the cold butter. So go take a look on how to make these delicious scones.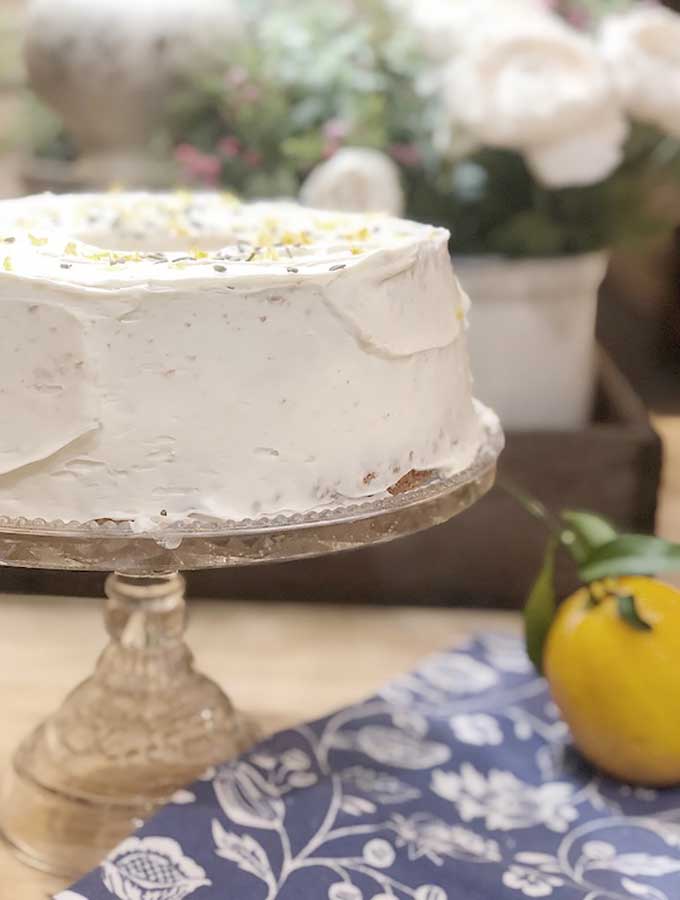 My 100 Year Old Home|Lemon Lavender Cake Inspired by Joanna Gaines
Joanna wants us to add our own special touch to her recipes. That's exactly what Leslie did with her lemon lavender cake.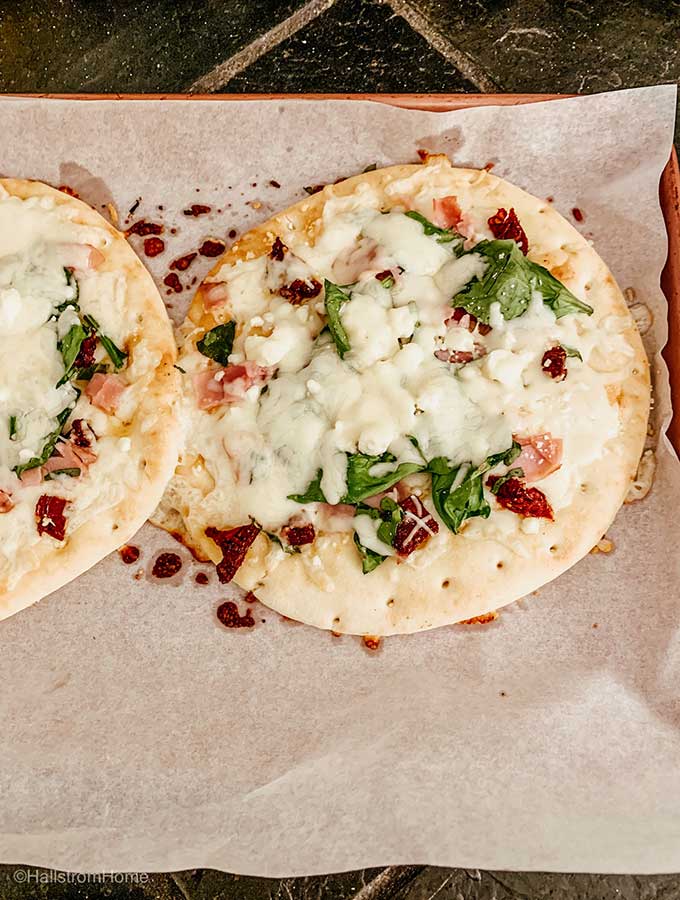 Magnolia Table Pizza
Now for some flatbread pizza! We changed up her recipe by making it a bit more kid friendly. I will share with you her exact recipe at the bottom of this post. But I will let you know what I changed up to make it fit my family. Our family loves a good family pizza night, take a look at how we make it a little more fun.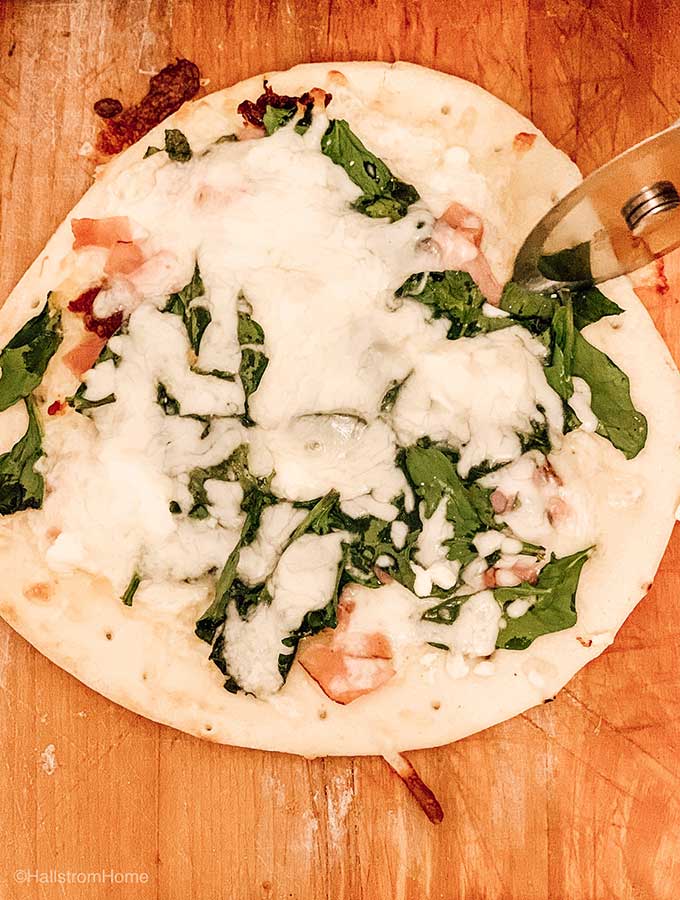 Easy Pizza Recipes
To begin I used pita bread crust. Now with my crusty farmhouse lifestyle, I like to make things really easy on myself. Pre made pita bread is so perfect for a quick pizza crust. For my sauce I used olive oil, minced garlic and sun dried tomatoes. Something that will be a bit more kid friendly is just normal pizza sauce. But I do have to say, Joanna's pizza sauce does sound amazing.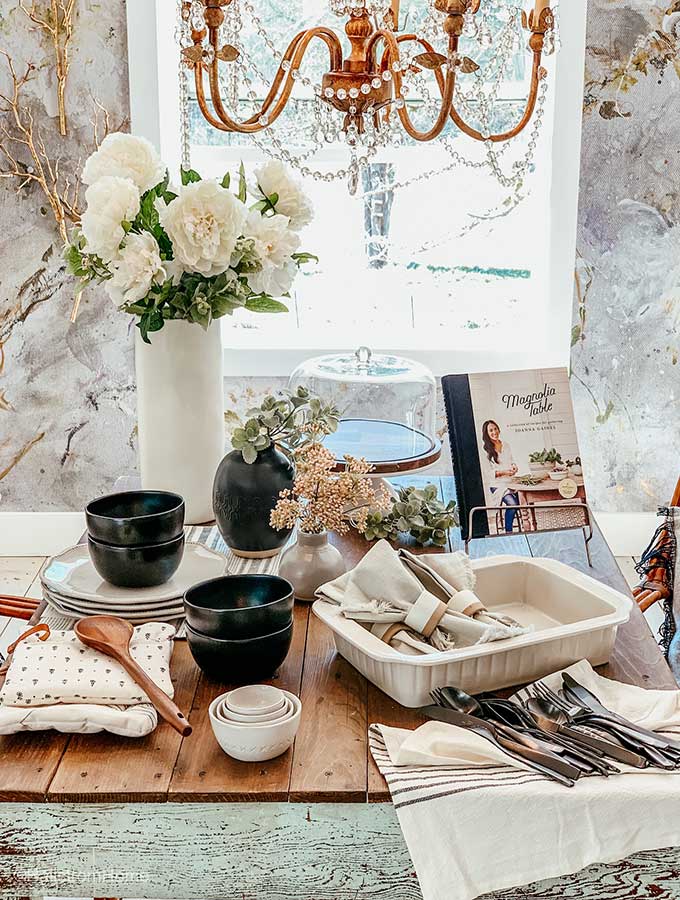 I could just die, the Hearth and Hand collection is so cute. I want everything in it! Anyways back to pizza. For the cheeses I used mozzarella, feta, and asiago. I did scattered some spinach here and there as well as some ham. But any kind of meat would be a great choice. My kids added pepperoni, which they really enjoyed. Sometimes when making tasty food, you need some inspiration for a beautiful tablescape. I have a post that will help inspire you to create a table setting you will love.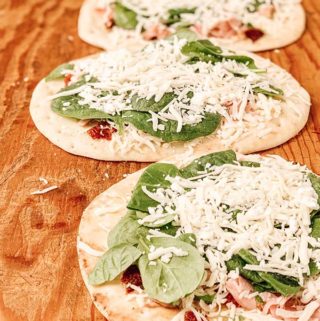 Magnolia Table Pizza
Yummy at home Magnolia Table Pizza. Let your tastebuds explore many flavors with this homemade pizza.
Ingredients
Kosher Salt

2

medium

red or white potatoes

1

Tbsp

salted butter

1

garlic clove

minced

2

Tbsp

All Purpose Flour

1

cup

Heavy Cream

1/2

cup

gorgonzola cheese

crumbled

Ground Pepper

1

10 inch

flatbread crust

1

Tbsp

Extra Virgin Olive Oil

6

slices

prosciutto

1/4

cup

Parmesan cheese

grated

5

basil leaves

torn
Instructions
Preheat oven to 375F. Line baking sheet with parchment.

Bring large pot of salted water to boil. Add potatoes and reduce the heat. Simmer until tender, 6-10 minutes. Drain and cool. Slice thin and set aside.

In small saucepan, melt butter over medium low heat. Add garlic and saute until soft. Stir in flour and cook for 30 seconds. Whisk in cream and cook, stirring often until warm and thickened, about 6-8 minutes. Stir in gorgonzola and melt. Season with salt and pepper. Remove from heat.

Place flatbread on baking sheet and brush with olive oil. Spoon gorgonzola cream on crust and spread almost to edges.

Lay prosciutto on top. Next layer sliced potato, dust with parmesan.

Bake until toasted, 12-15 minutes. Sprinkle basil on top.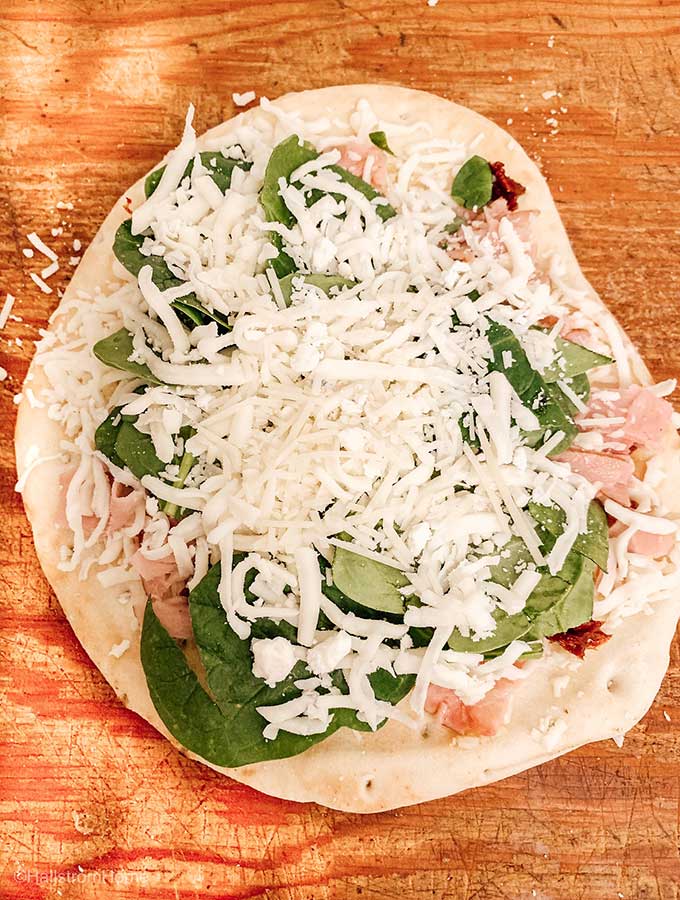 If you want to learn more about Chip and Joanna I personally interviewed them here. Thanks for stopping by! Make sure to check out Magnolia Table cookbook and start creating a recipe special to you.
Here's a list of alternatives:
Alfredo instead of pizza sauce
Use Toms spaghetti sauce as pizza sauce
Use gluten free pita bread
Add olives, fresh tomatoes, onions, or any veggie topping of your choice
Add pepperoni, ground meat, chicken, turkey, or any meat of your choice
Pizza's are very customizable, so have fun creating!