With the latest trends of mushrooms being in style you can find cute mushroom decor pieces in pretty much any home decor store. But if you know me I find them to be rather boring so I chalk painted some to show you just how easy it is.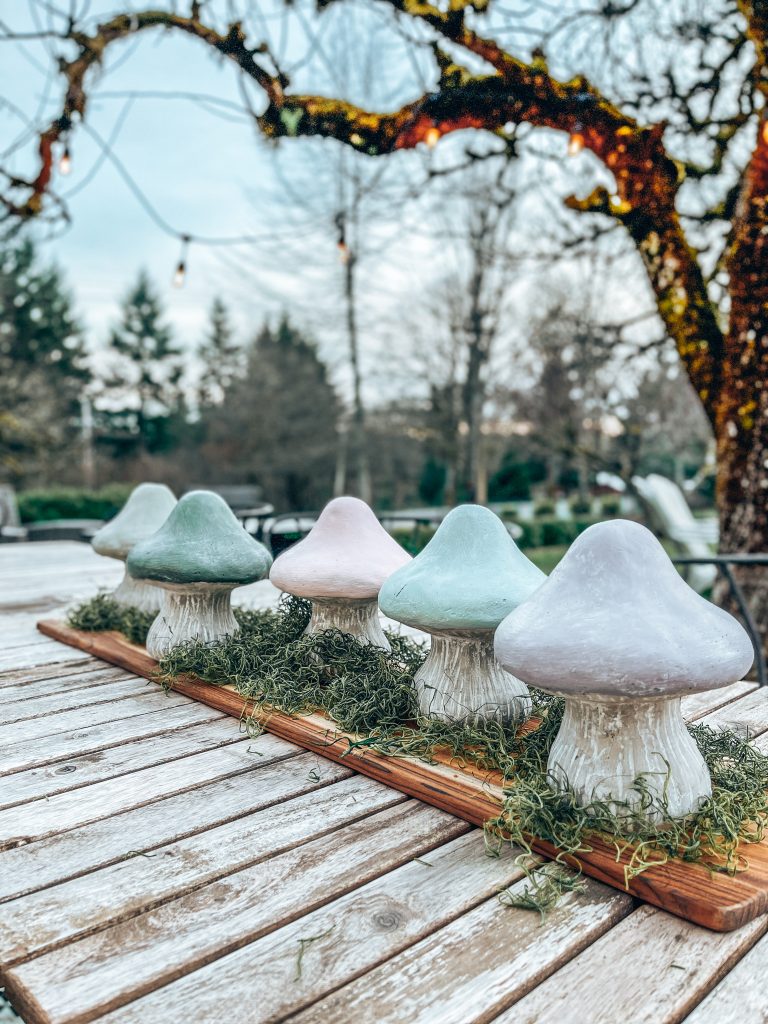 Chalk Paint Mushroom
If you are wanting a detailed guide on how to chalk paint pretty much anything from shoes to furniture we have a painting course with lots of video content i'll link here.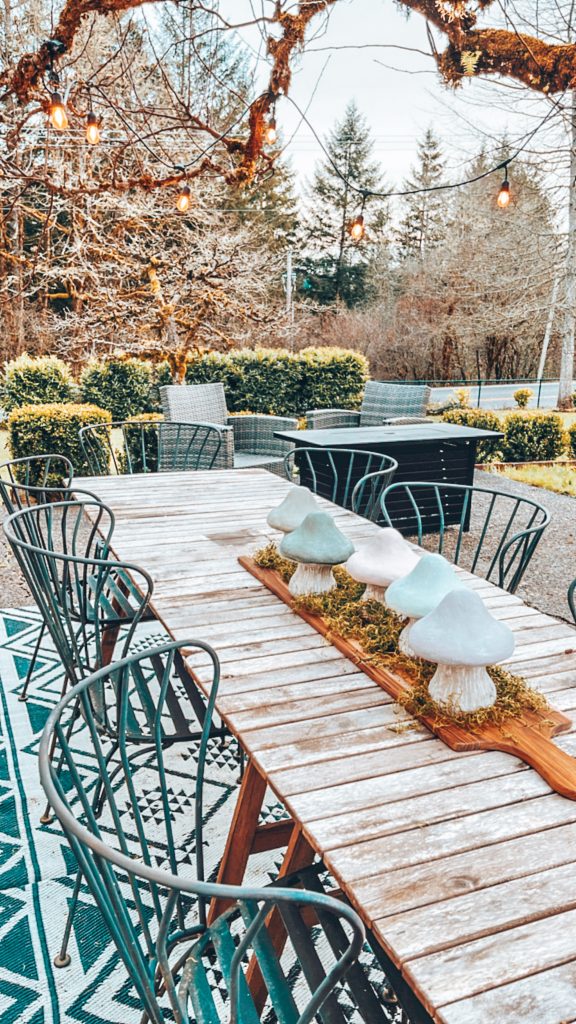 How To Chalk Paint Home Decor
On these cute concrete mushrooms they are the traditional gray color. I took each one and painted them a different color on the top. I ended up using a fusion mineral which is a mineral/chalk paint but has a sealer in it so basically it is the best one step wonder.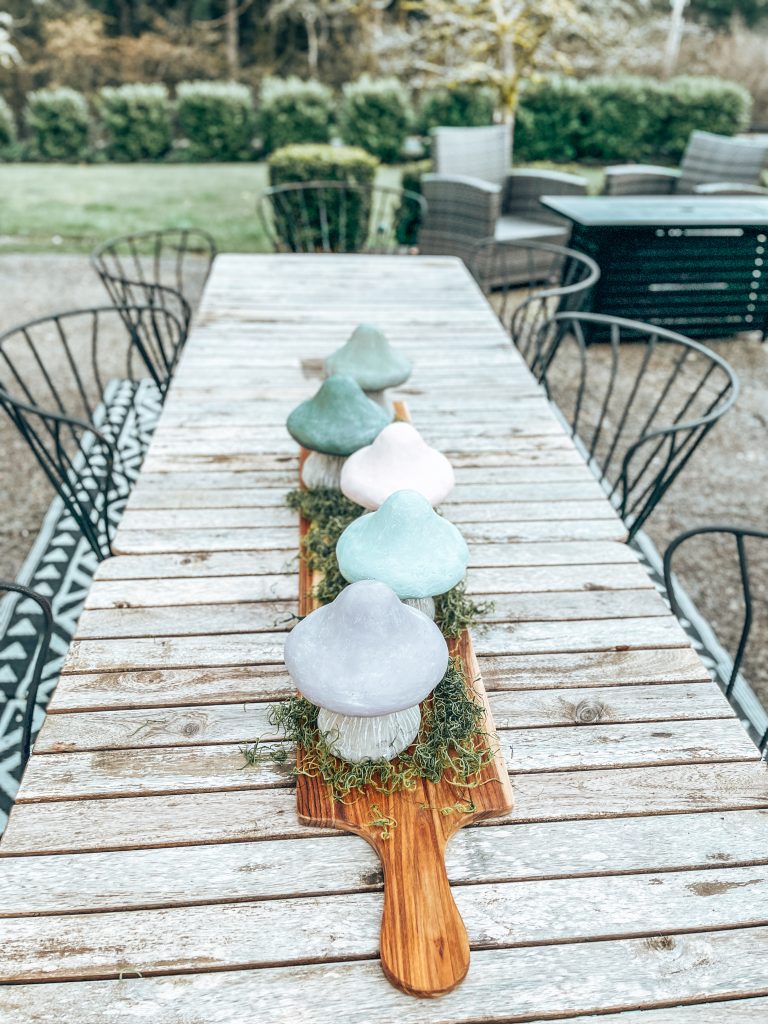 Chalk Painting tips for this year
You don't have to prep the surface before starting which is my go to. When I want to get something done, I want to start right away. You don't even have to seal it unless you are using a regular chalk paint like Dixie Bell which is my favorite chalk paint brand. Seal with a clear wax or spray.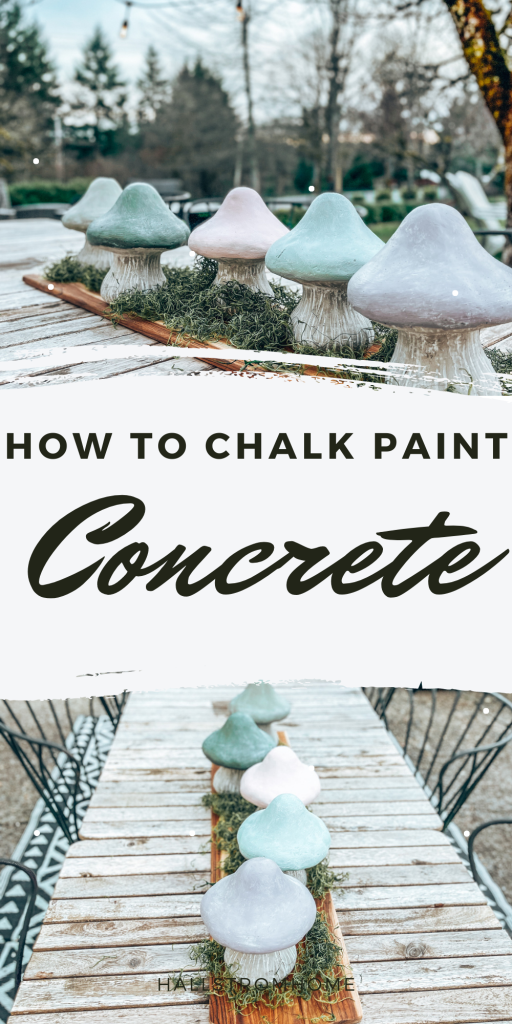 Chalk Paint Colors
Colors I used on these mushrooms
Pink – Peony
Purple – Divine Lavendar
Green – Lichen and Bayberry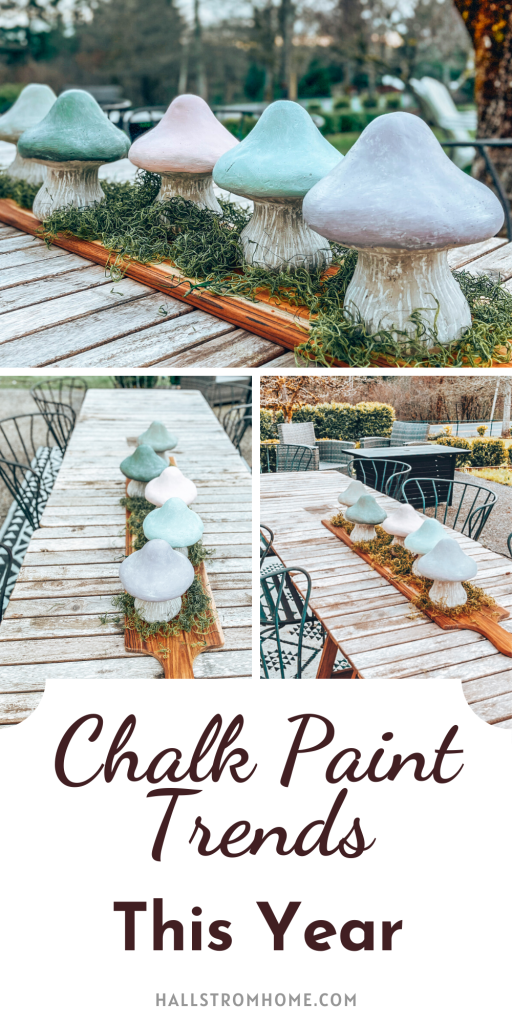 Paint is the best way to add a little color in your life and a zip to any project that you want to make your own. These darling little mushrooms are going to be part of our window display in our new store. They are going to pair perfect with out new fragrance line by Lollia which I'll link here for you to check out.