I was talking to my mom on the phone this morning. I was telling her all about the doggy advent calendar that an Instagram friend sent to her. This is now Daisy's Favorite Doggy Advent Calendar for Christmas/Review. So far she has been enjoying her special treats.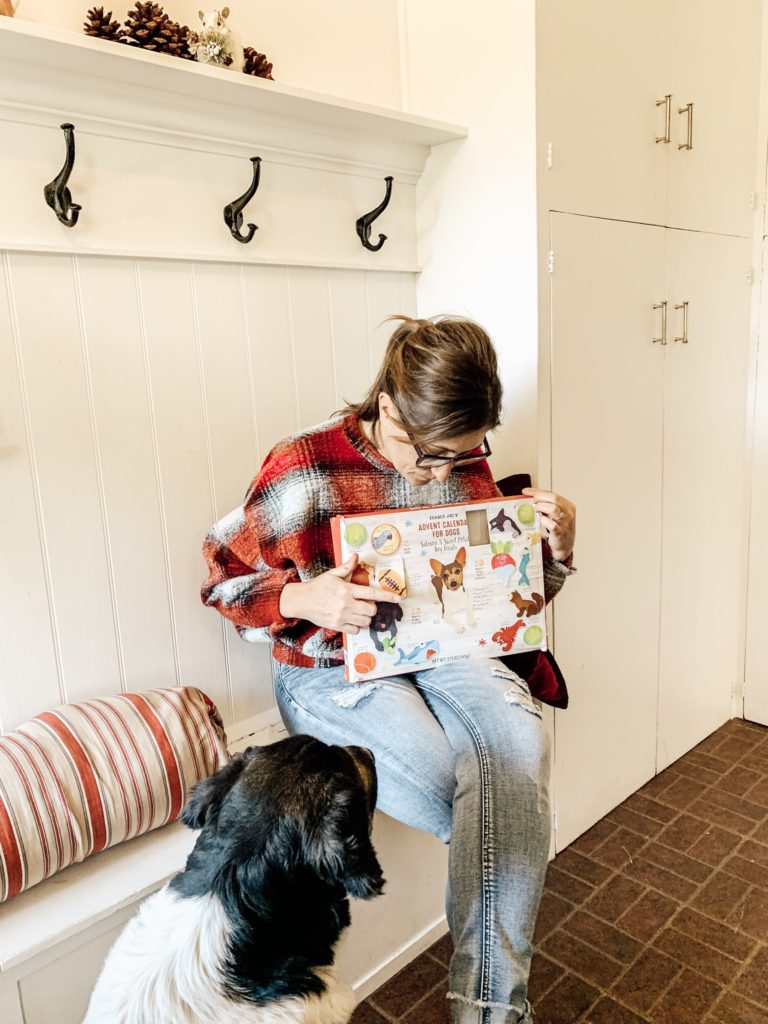 Daisy's Favorite Doggy Advent Calendar for Christmas/Review
My mom lives on the East coast and I'm on the West coast, so sharing photos is how we stay in touch. Then she's like you need to share this on the blog. After many inquiries on Instagram stories, I thought why not? I mean who doesn't love doggies? Okay don't answer that. I know there are plenty and I'm sorry about that. If everyone could have a Daisy, then there would be more dog lovers.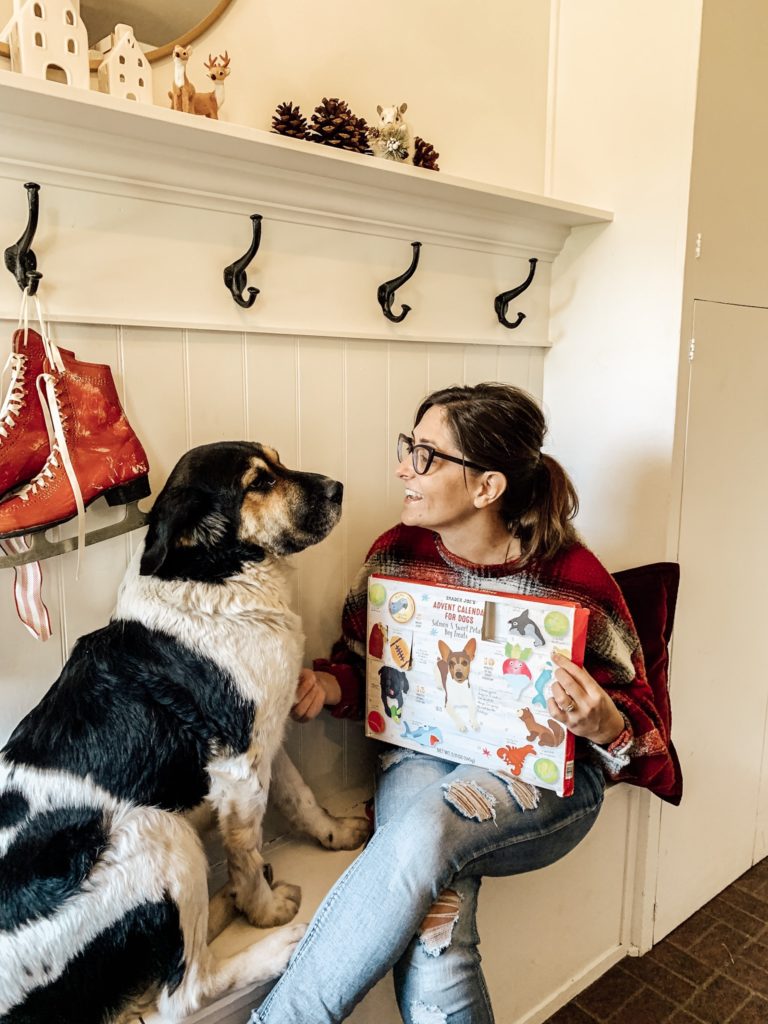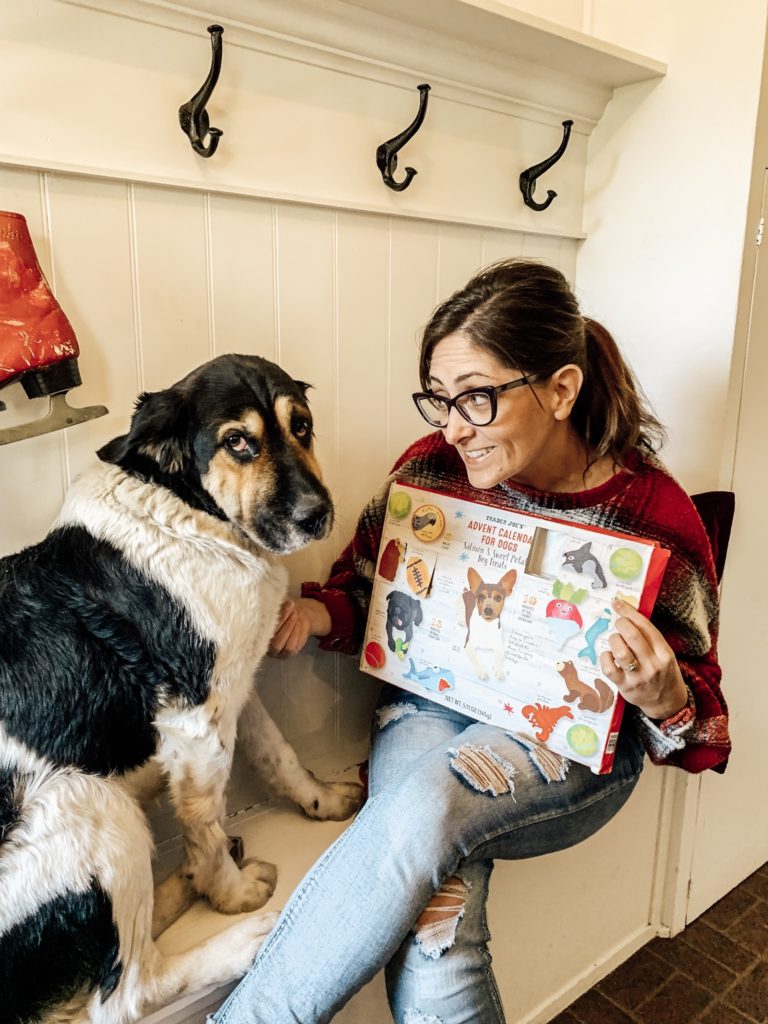 Yes I know I sound like a out of control dog mom(yes I hate that saying, but I use it.) Daisy loves me and the family, people like Joel the FedEx driver, UPS driver, and friends that stop over. I can't say she loves everyone though. She's pretty smart and can sense when they aren't doggy people. She even growled at someone one time and me and the kids are like, now that's gotta be one bad dude. But you couldn't tell from his looks.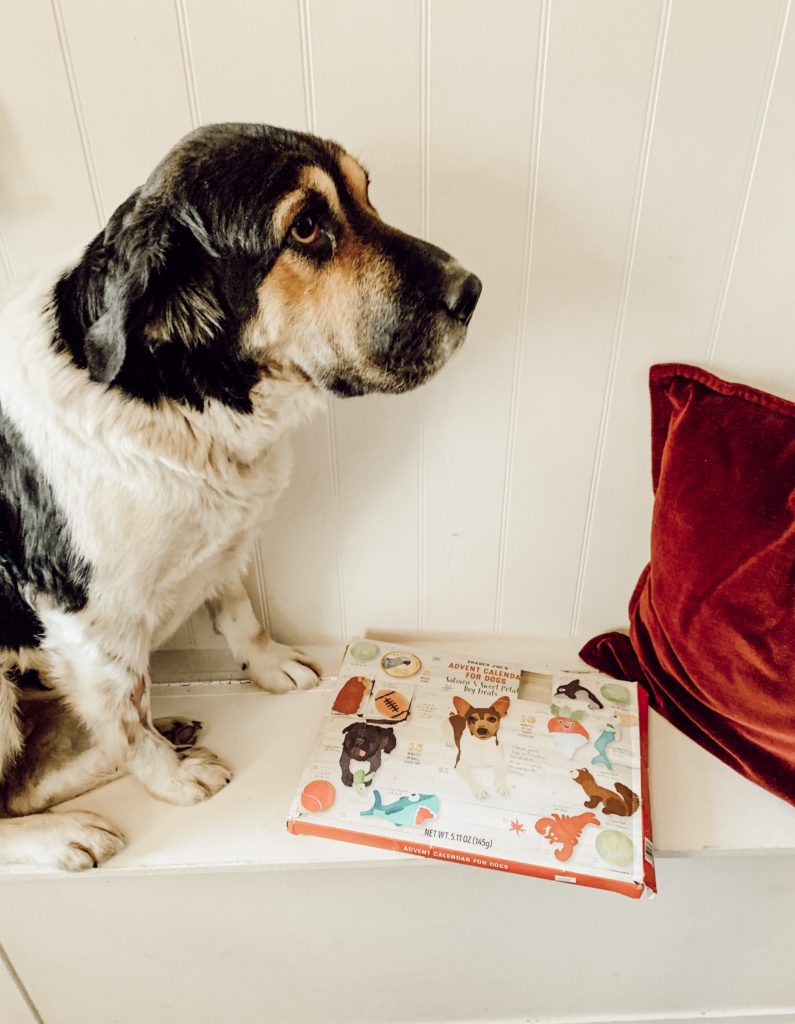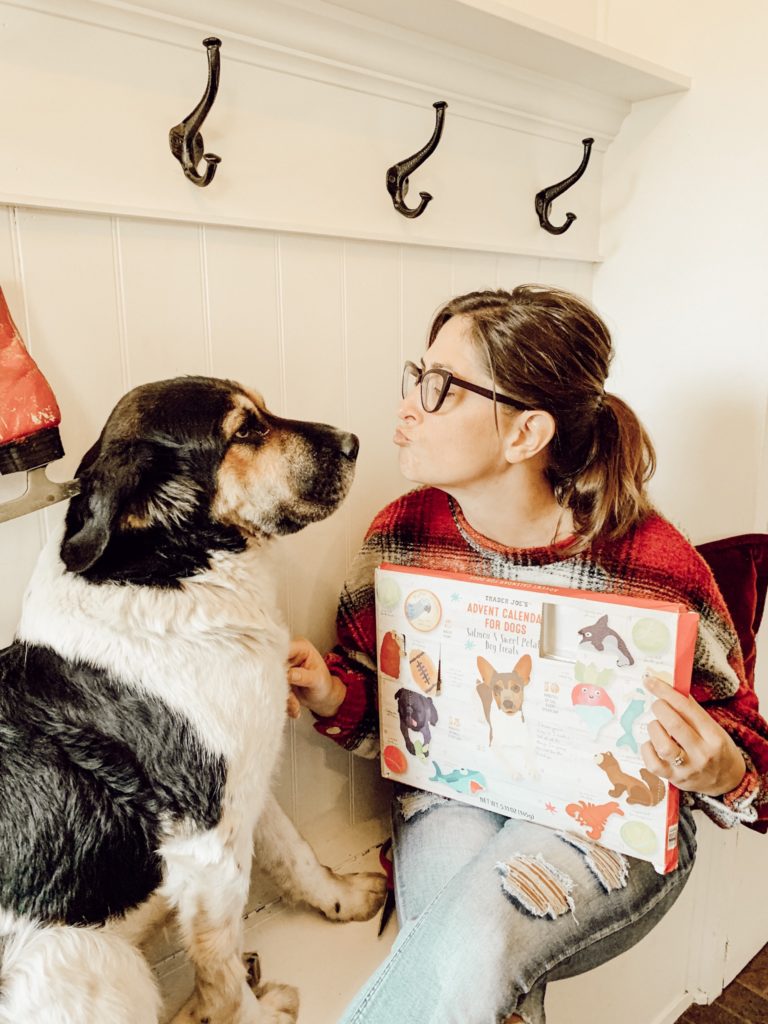 Ok so back to my doggy advent calendar that Daisy got for Christmas. It was given by a gal named Patty who follows us on Instagram. I'm starting to thinking people love Daisy more than me but…it's totally ok cause she's pretty stinkin funny and I like that. She thinks all the doggy advent calendar treats should be eaten in one day. I'm like nope, don't give me those droopy dog eyes cause I'm not falling for it. So this advent calendar is from Trader Joes and my friend Patty got it at TJ Maxx. I don't have the link to it but I will give you some similar ones.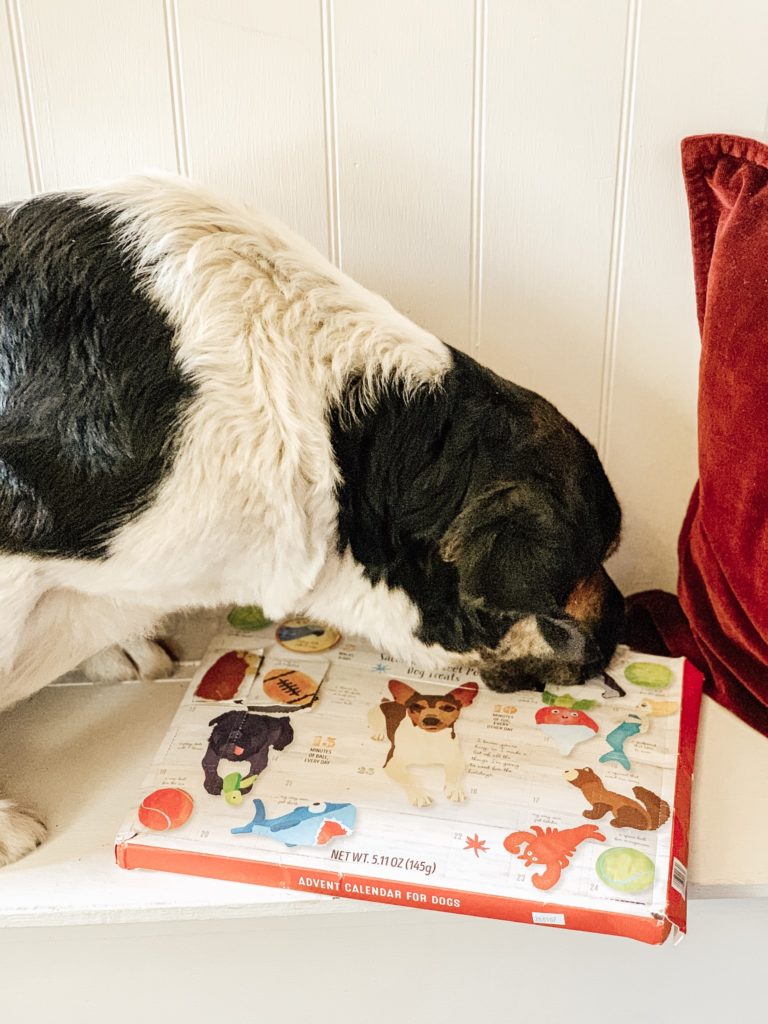 Daisy's Favorite Doggy Advent Calendar for Christmas/Review
She gets one treat every morning and that's it. Says the lady who falls for her tricks most every time. You should see our treat stash that's in the shop. It's a bit out of control. Daisy really enjoys these treats. So you should stop by Trader Joes and get it, or if you don't have much time just buy the one I linked to. If you are scared to try a new one, just send one over to me and we'll give it a try and share our review.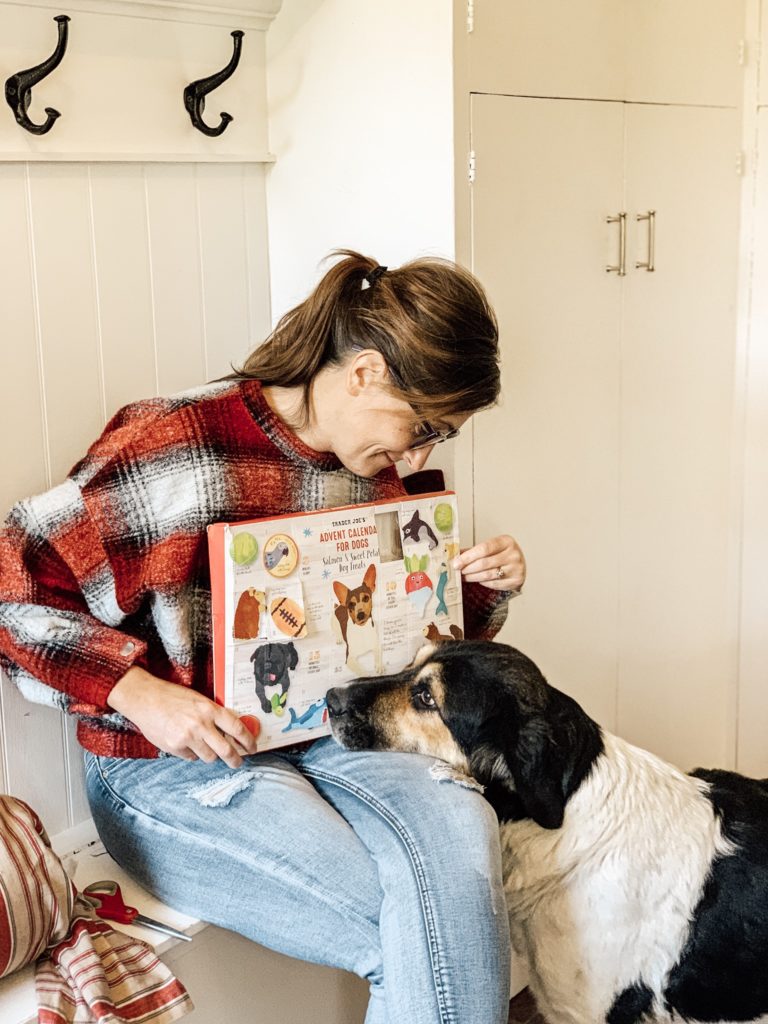 So do you do dog stockings full of treats? I used to make them in my first Etsy shop, but the work was tedious. Also others started making them cheaper so I stopped. I'll share some of my favorite dog things here. Because we love prizes like a good dog collar, harness, treats, and dog beds. Daisy gets new stuff quite often. Oh and have you seen her dog bed? Yes she's quite spoiled and that's ok, she makes my day so nice as a walking companion. A shop dog and a family pet.

Easy Holiday Bedroom Tips
Etsy Shopping Guide for Christmas Shopping
Hello world! Life at Hallstrom Home