Are you planning a wedding or just love looking? You have come to the right place. Here is how you can Make Your Outdoor Shabby Chic Wedding Extra Special! Simple weddings are so special, inviting the closest people you know to be apart of an important day.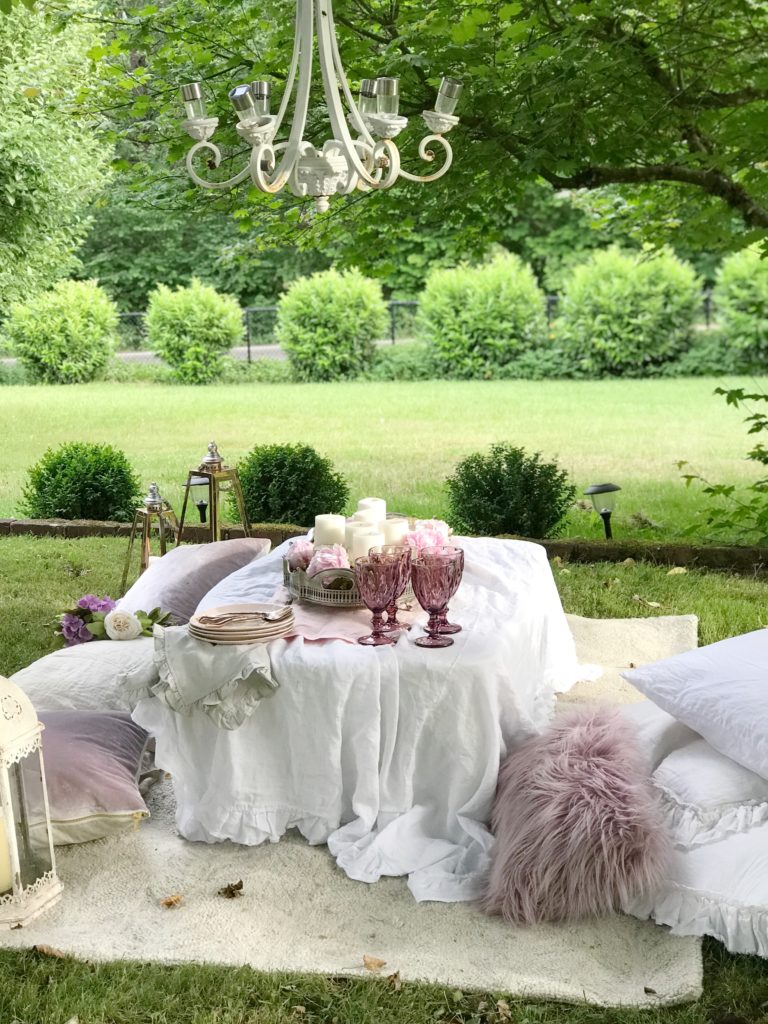 Make Your Outdoor Shabby Chic Wedding Extra Special
Linens always make the space soft and elegant. Which is perfect for a backyard wedding! You can find our collection of linens here.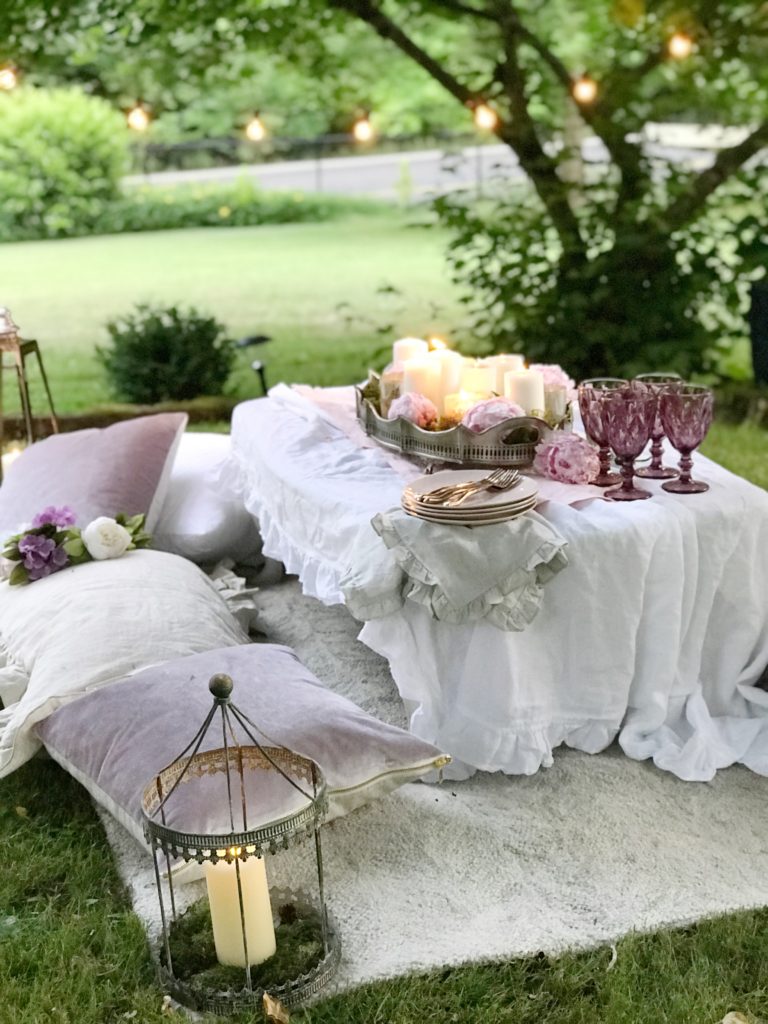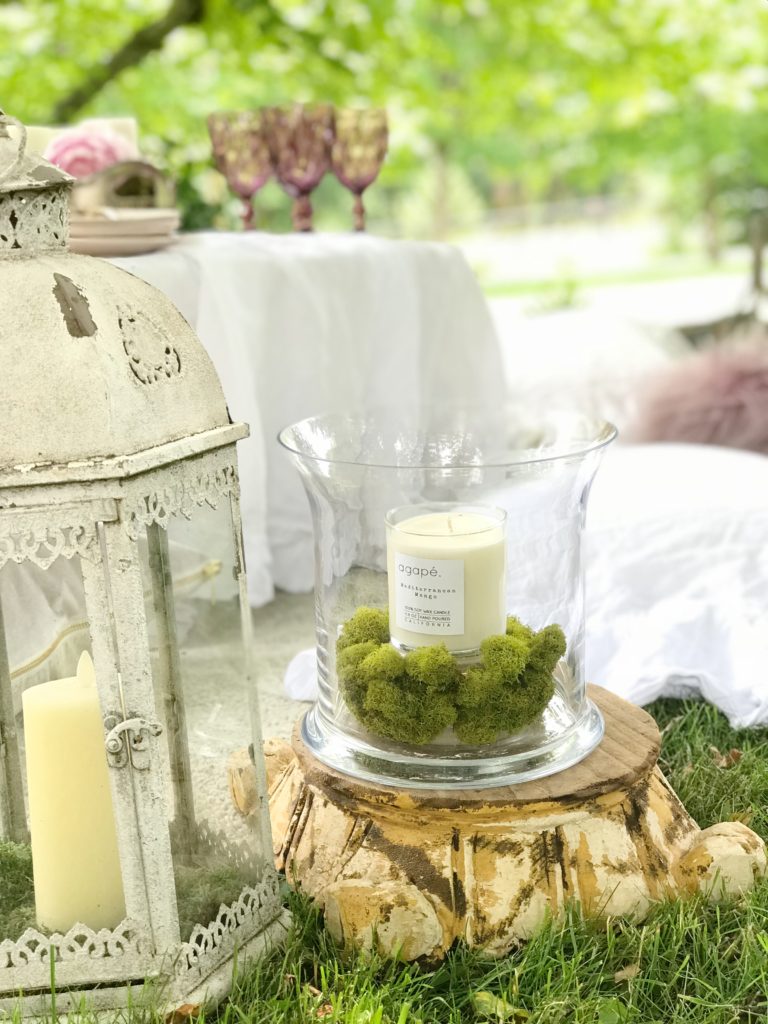 This setting is great for a small wedding of family and close friends. You can all sit close and join in on the amazing experience. Adding candles to the space, gives it a special and romantic feel. I love adding candles whenever I can! Take a look at 16 more wedding tablescapes here.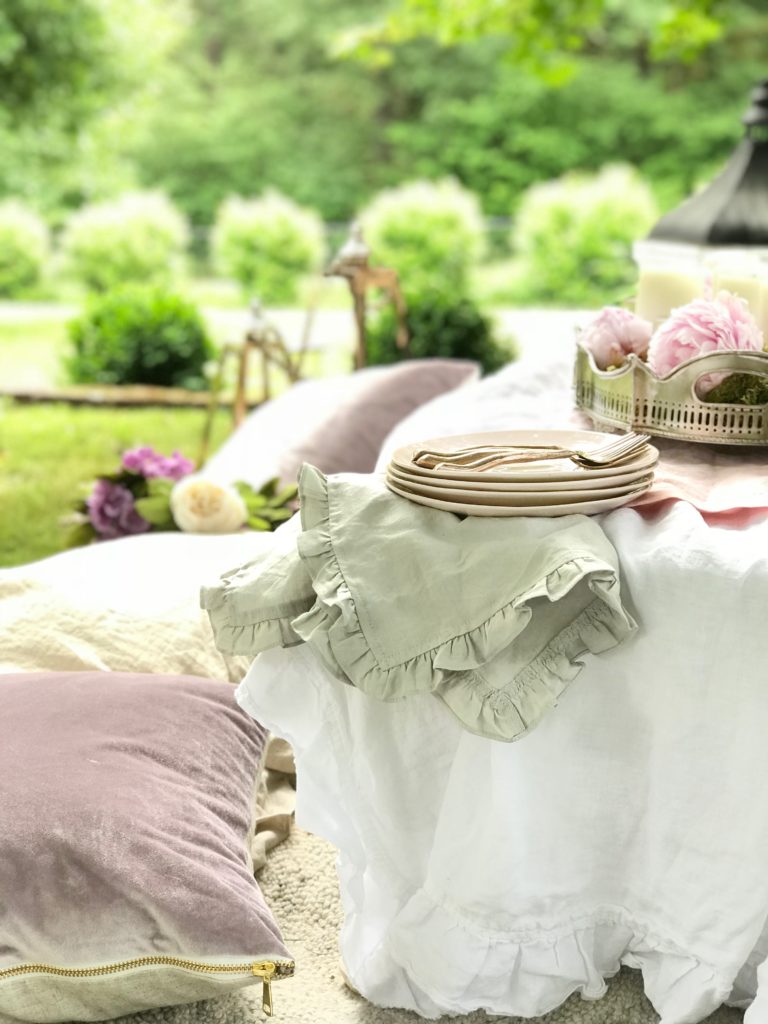 Ruffles add that shabby chic look! Have you ever planned an outdoor wedding? They are just so gorgeous.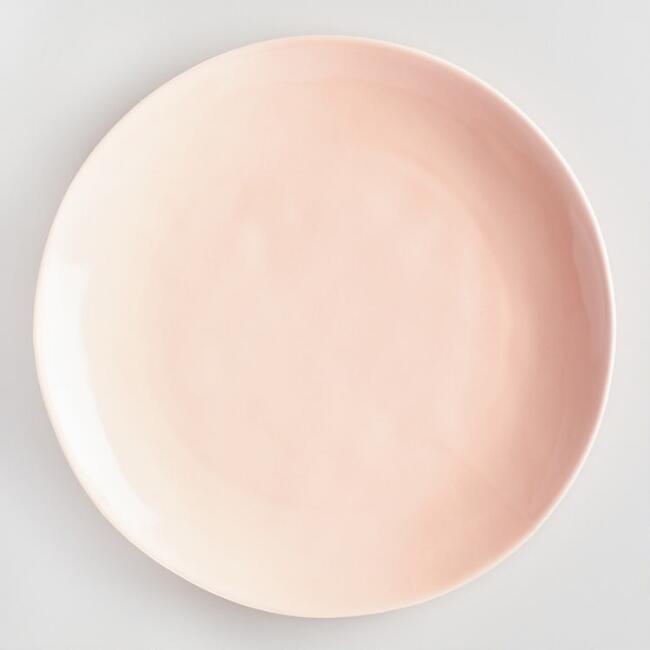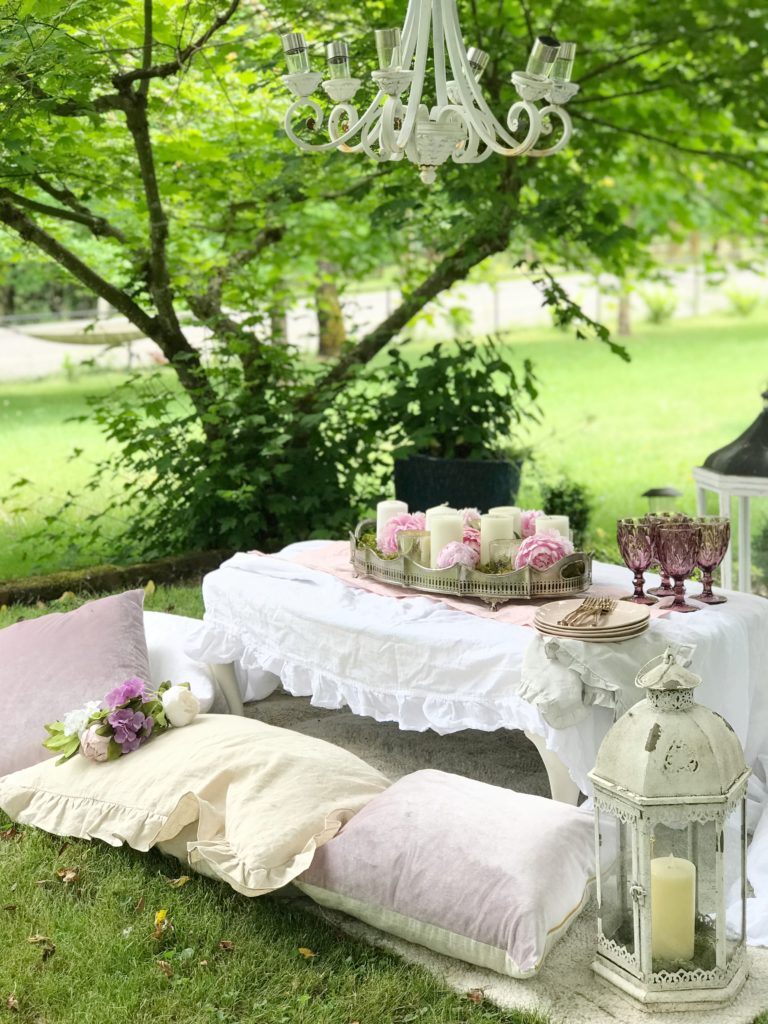 See that lovely wreath? That's my friend Tiffany's over at Tiffanys Wreath Co. She does absolutely amazing and realistic work! Her wreath worked great for this space, it is so chic.
Shabby Chic Wedding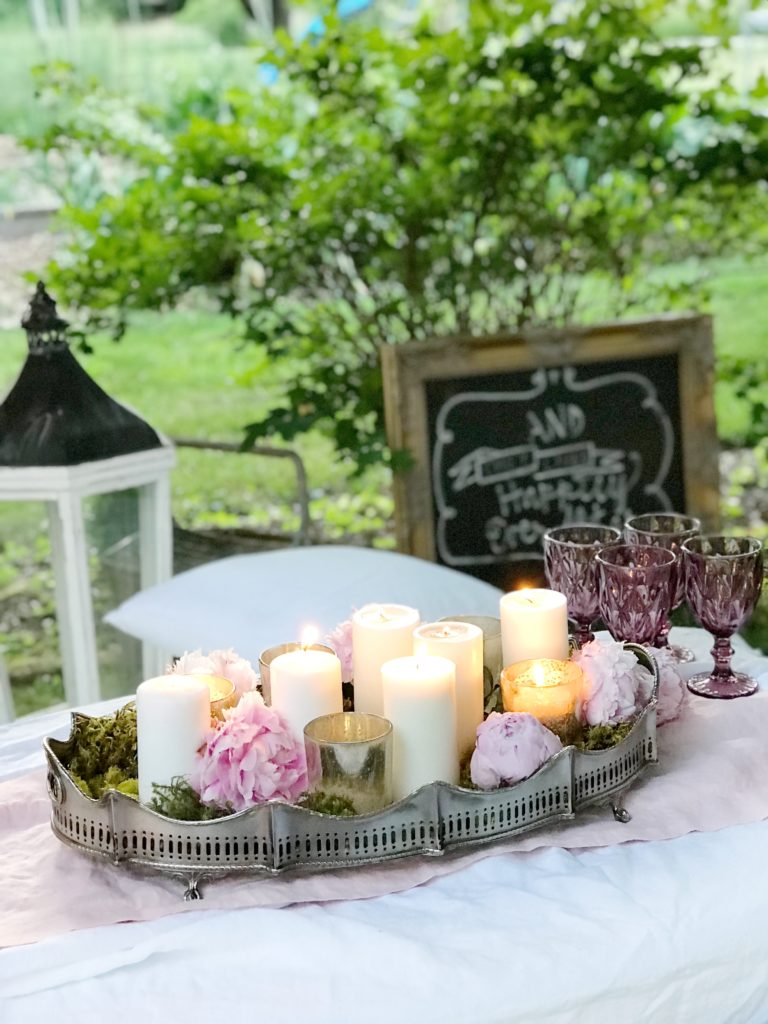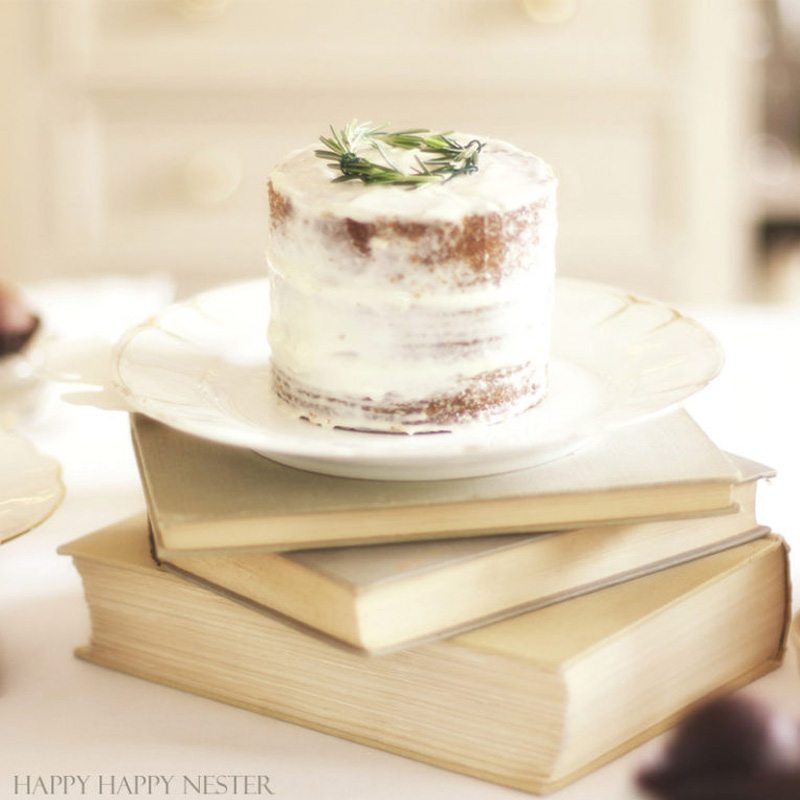 Now lets talk about food! I have 13 yummy recipes here to enjoy at your outdoor wedding. But Janine at Happy Happy Nester makes this oh so delicious cake! Take a look at how she made this adorable mini carrot cake!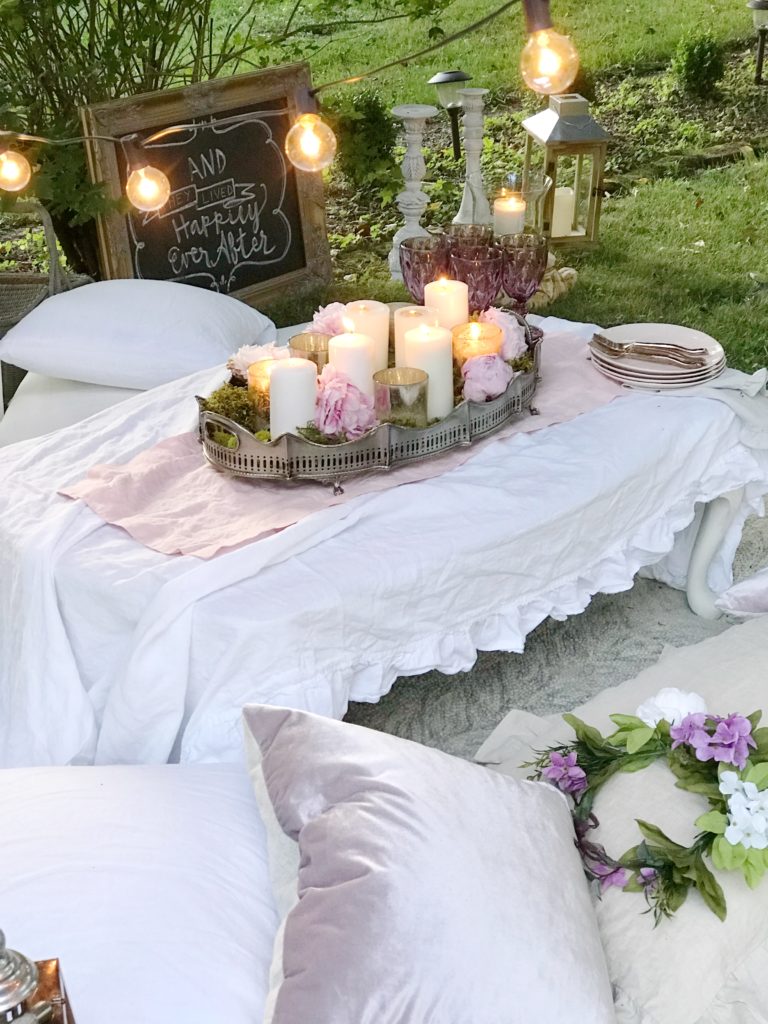 Be sure to add pops of color to make the space feel extra special! I chose a purple blush color, which works well for the outdoor setting. For some cake inspiration, check out my post here for 20 beautiful cakes!

Backyard weddings can be gorgeous! When creating a shabby chic wedding, chandeliers are a must! I created the white chandelier, it is solar so it adds the perfect ambiance to an evening wedding. I have a tutorial on how I created an outdoor chandelier. If you want more romantic outdoor lighting ideas, I have a post that shows all of the best ones out there.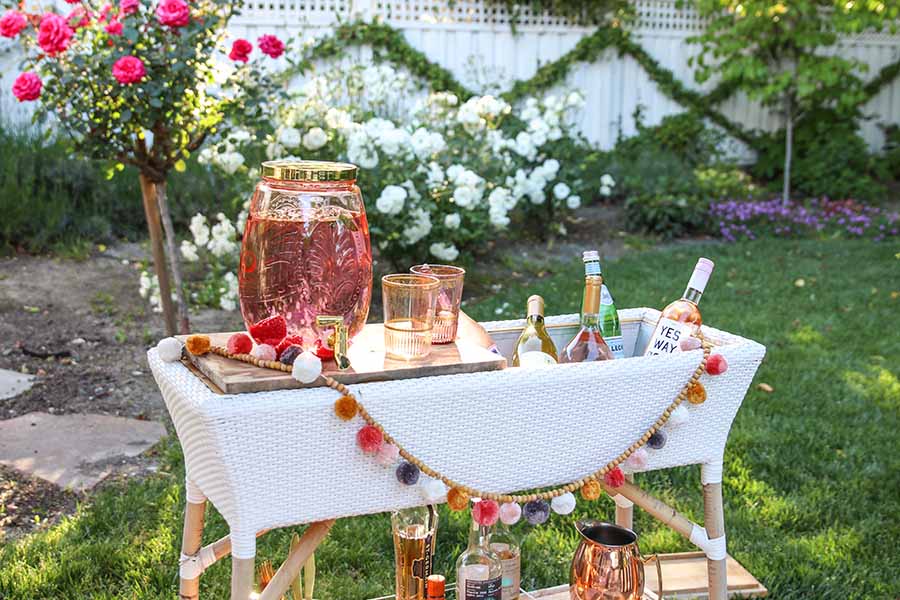 My friend Ashley over at Modern Glam created this cute drink cart! It is perfect for an outdoor wedding. The pom pom garland is so cute and a great addition to the cart.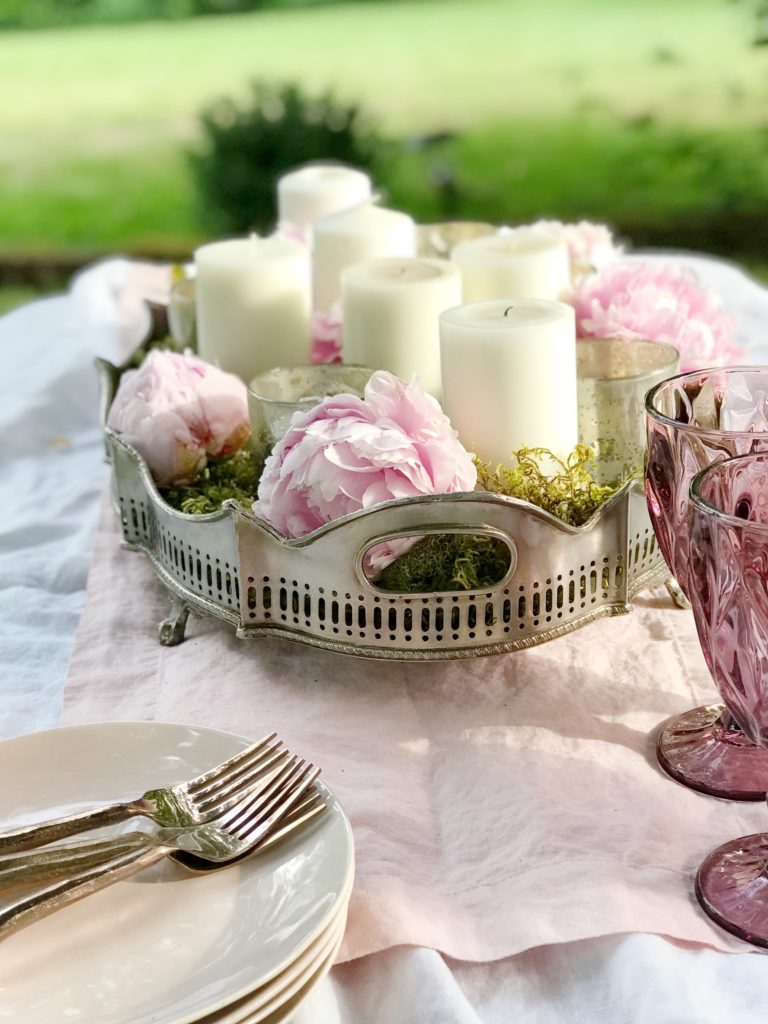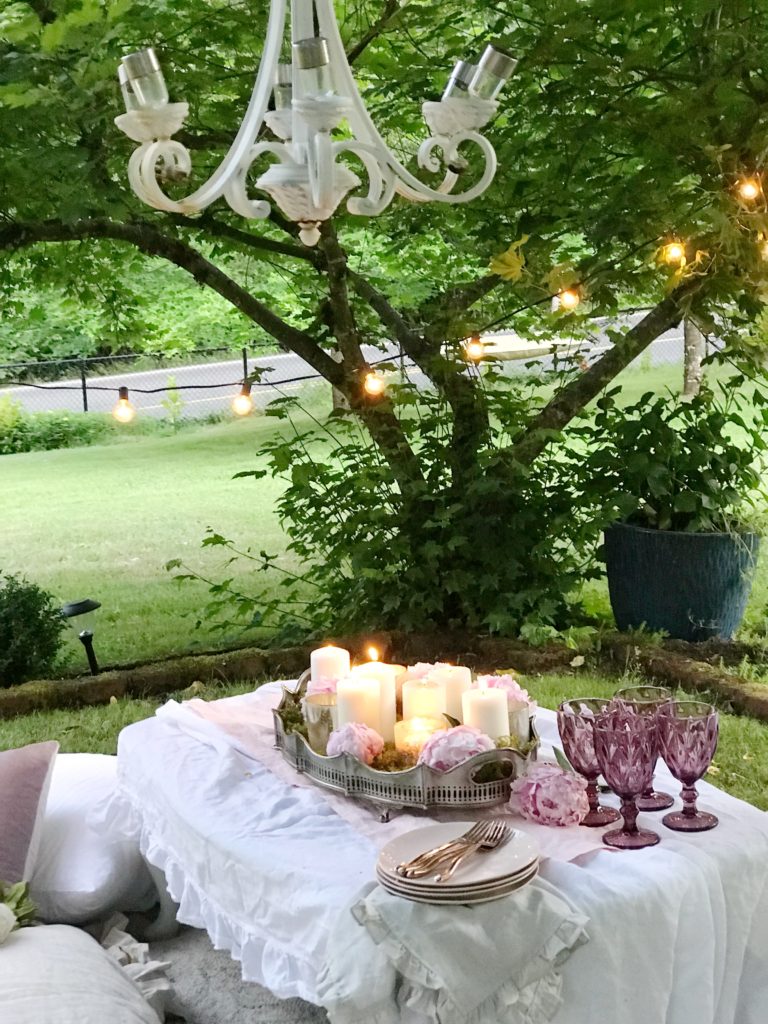 Boho Wedding Decor
With Summer in the air outdoor weddings are the perfect entertainment. Creating a shabby chic space doesn't have to be hard, even when it comes to a wedding. Create a floral crown perfect for a boho wedding. It adds the perfect touch to the bride or the flower girls.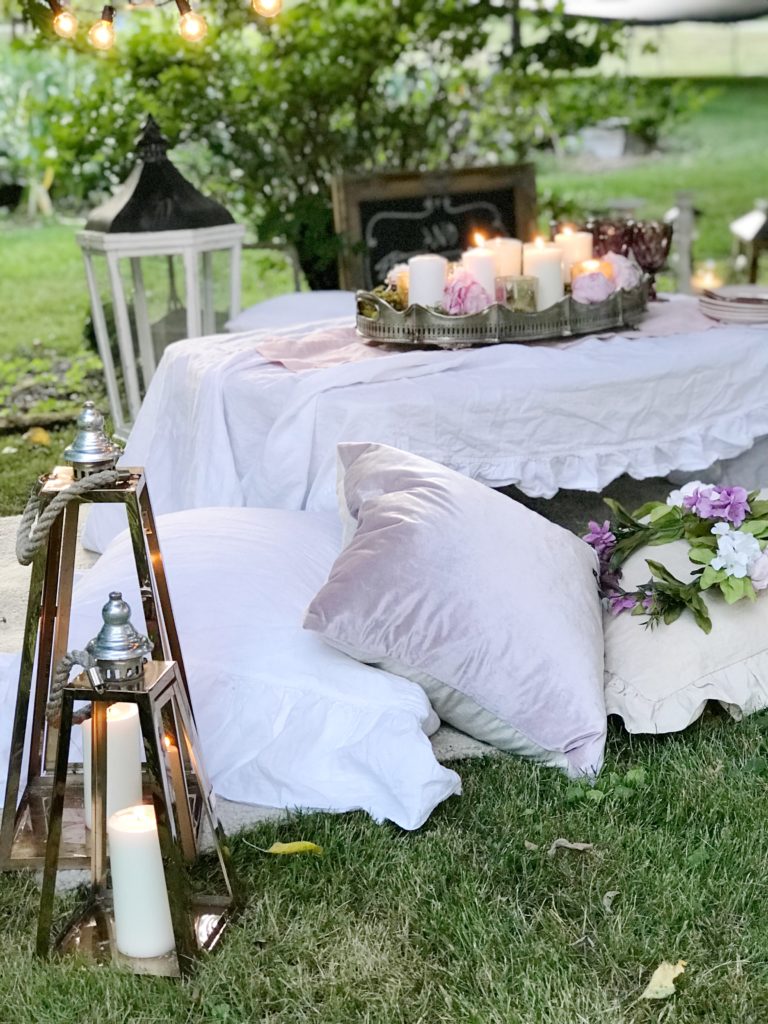 This is a relaxing setting, but so elegant! I hope you found some inspiration in this post, when creating your outdoor wedding. Or even a backyard party! Thanks for stopping by!