I never realized I would like glamping as much as I do. Because bare in mind I have never gone camping. I'm like one of those hotel girls, you know? Since I'm around Claire so much she totally knows how to glamp. We decided to whip together this shabby chic Backyard Glamping\6 Easy Ideas. Throw it together with a charcuterie board and you are good to go. Okay, well you might have to add a little more to get the whole glamping experience.
Be sure to sign up for my email to get new recipes, crafts and home ideas in your inbox!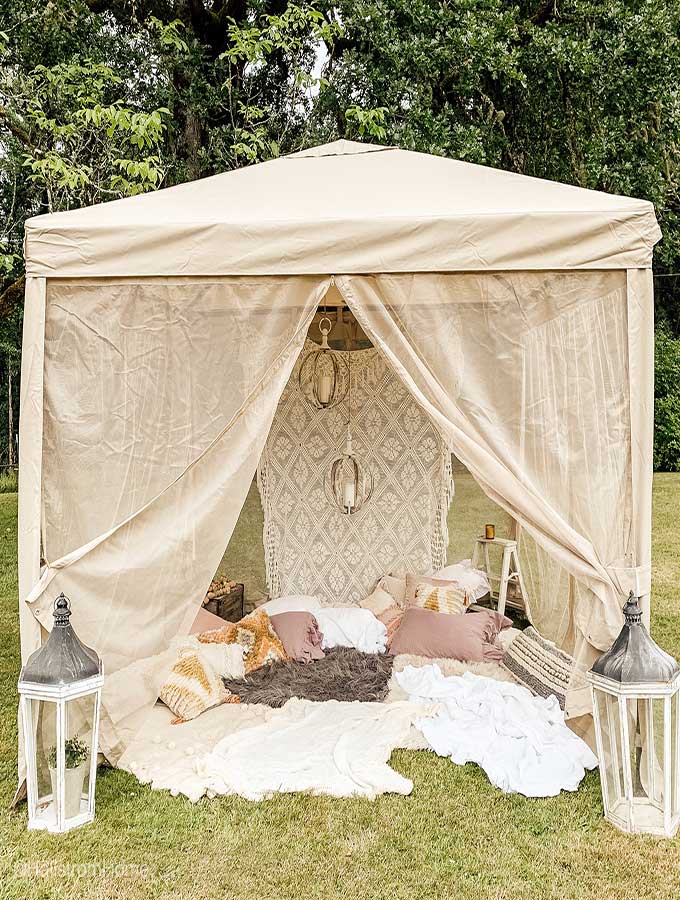 Backyard Glamping\6 Easy Ideas
I will go over all the tips when setting up your backyard for a perfect glamping space. Glamping is a fun way for you to get outdoors to your backyard and have some fun. Below are affiliate links so you can shop this look!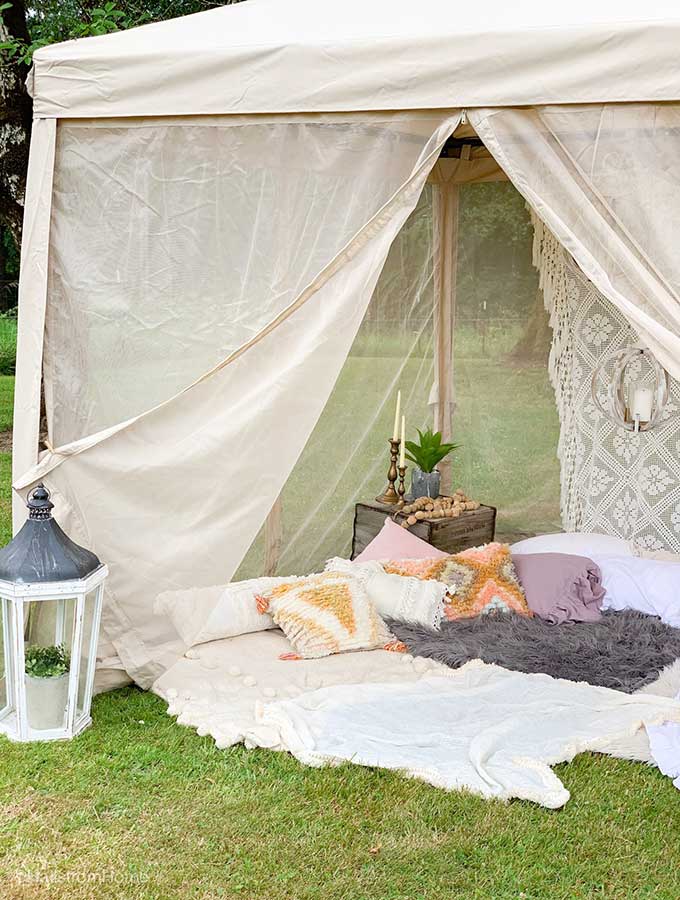 6 Easy ideas for creating the perfect glamping retreat
Tip 1: Start with the base, your tent. Use whatever you would like for the tent. Make your own diy canopy or get an outdoor canopy like we did. Now it's time to glamp it up!
Tip 2: Lighting. You want to add lighting to the space, it will make it more inviting and cozy. Add anything from candles, string lights, to lanterns. Lighting will set the whole mood for the space.
Add your pillows
Tip 3: Pillows. If you know me, I can't get enough of pillows. I think I could fill a whole room with pillows. For our glamping retreat I went for the chic boho look. So I got many pillows with tassels, textures, and colors. Come take a look at the best trending pillows.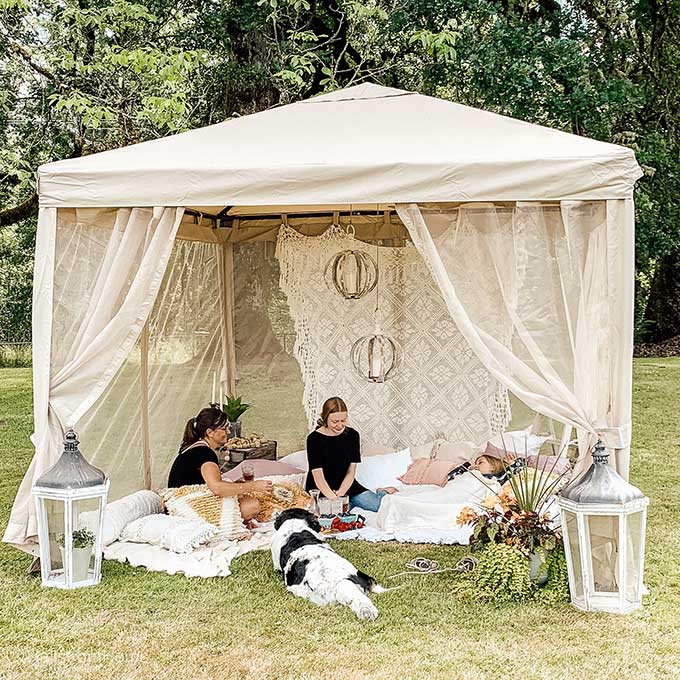 Backyard Glamping\6 Easy Ideas
Tip 4: Blankets are a great way to make the space extra cozy. I laid out many for us to sit on, as well as some to snuggle up in. After this exciting lunch, I might have taken a nap. But don't tell the girls!!
Tip 5: Food. For the food we went pretty simple for this fun boho lunch. We did a nice charcuterie board with plenty of fruit perfect for the summer day. But you could set up a little pallet table and have a full meal out here. Great for a nice romantic evening or a fun night with friends.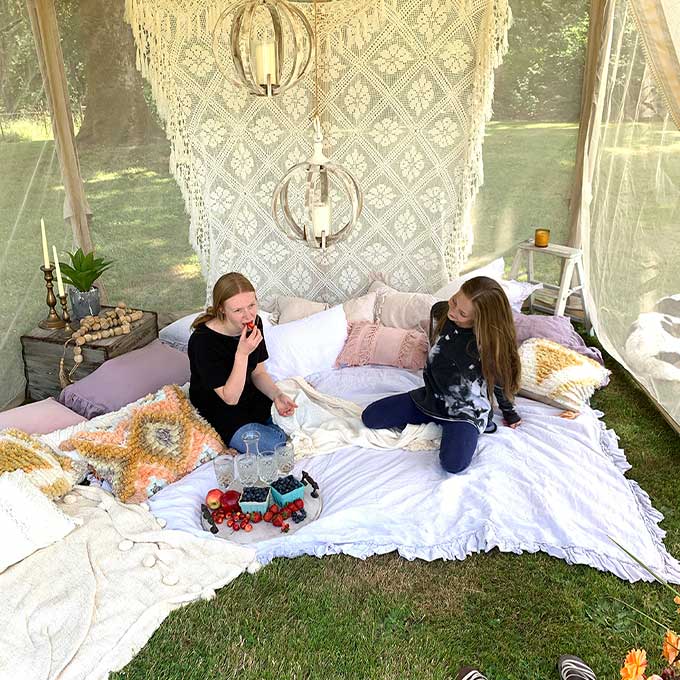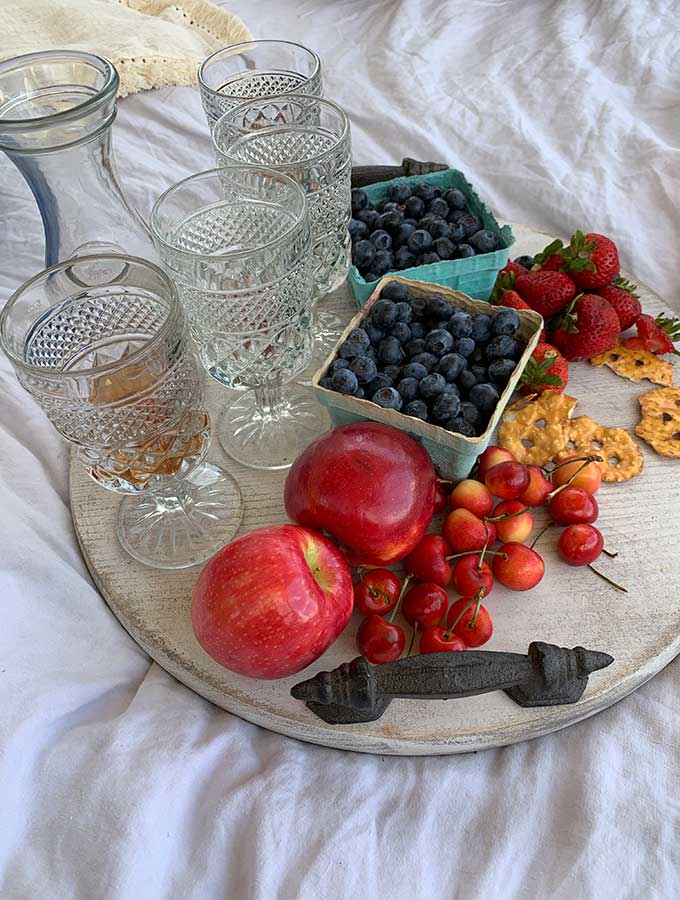 Tip 6: Accessories. These are important if you want to make the space feel home like. So I added a couple little side tables and stools. Of course I added some candle holders, greenery, and some amazing wood bead strands. Check out our video below that shows our whole set up and how amazing this space can be.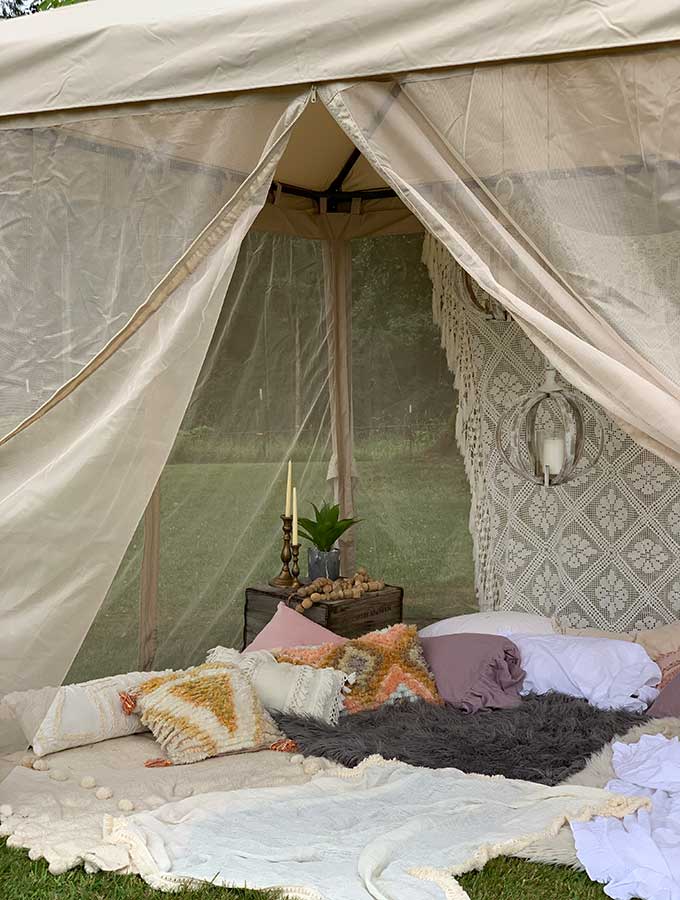 Fun Ideas for Glamping
So you can have a lot of fun with a glamping canopy. Here are a few ideas I have in mind. Have a fun adult pajama party, kids slumber party, smores party, romantic date night out, the list goes on and on. The possibilities are endless when it comes to glamping.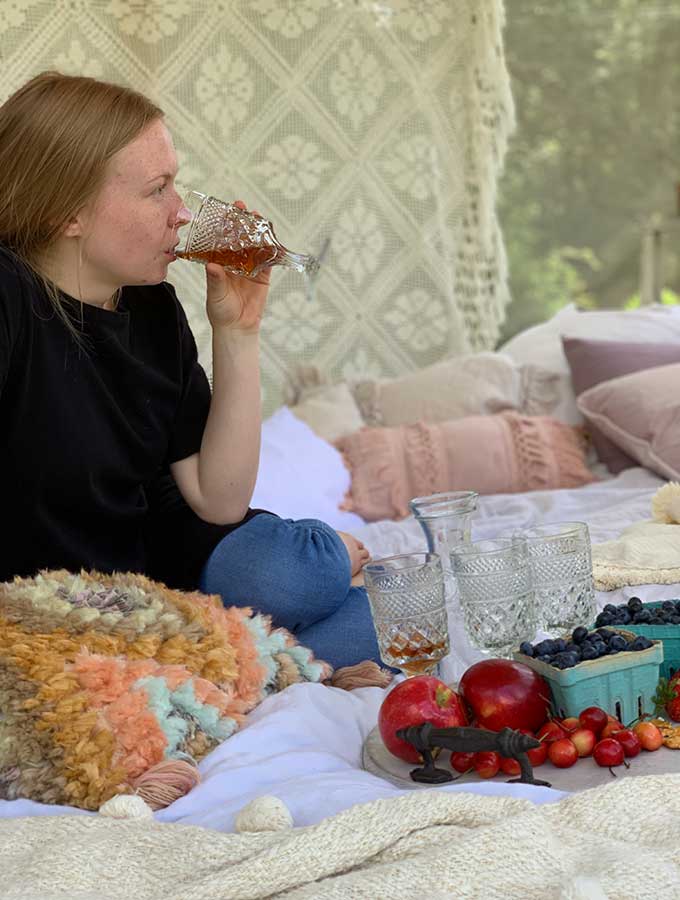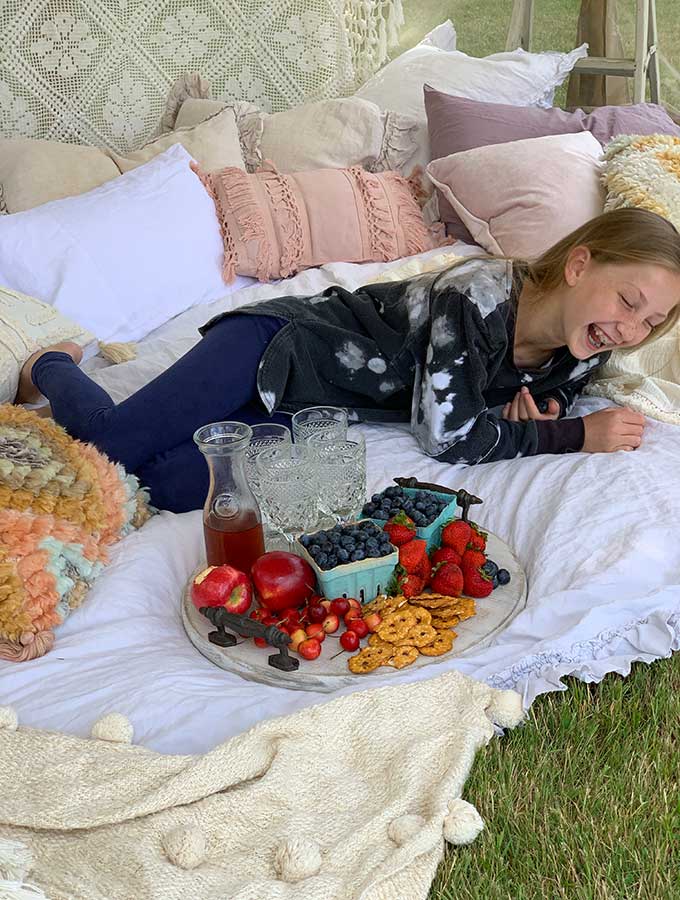 Thanks for stopping by! Now go have some fun and glamp up your backyard.