Hey guys! We did this DIY How To Remove Stain Off Wood a few weeks ago and it's time to share. Since raw wood and light colors are so in right now, this is an easy idea to repurpose your furniture.
Be sure to sign up for my email to get new recipes, crafts and home ideas in your inbox, plus access to our free printable vault! *This post contains affiliate links*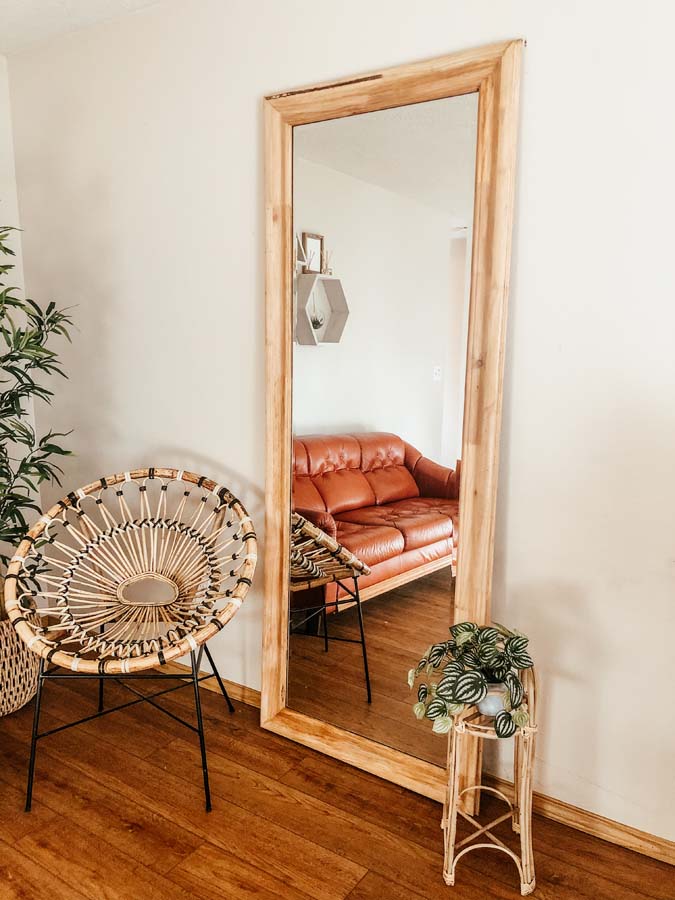 How To Clean Wood Stain
This mirror is now in my daughters house, which she shares with a few of her friends and they are in love with it! The light raw wood color goes perfect in their boho home. I had this mirror sitting around for a few years in storage and thought why not put it to some use.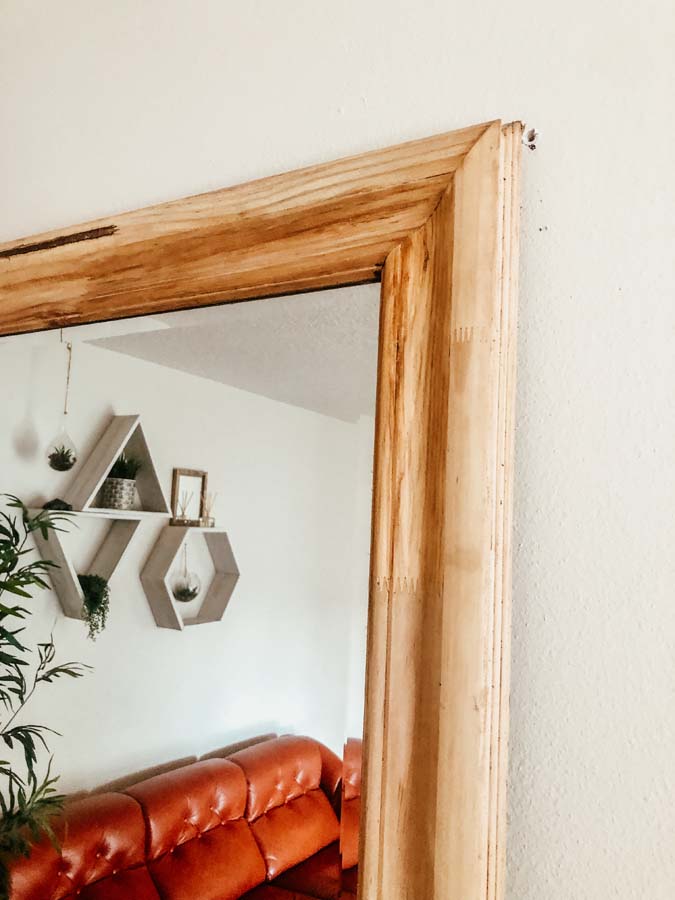 How To Remove Wood Stain And Varnish
There is two different ways to do this. I saw on instagram, one of my friends uses a product cleaner called Oven-Off. I see all the DIY's and reels and that was the inspiration for me. Alea ran to walmart and grabbed a few bottles.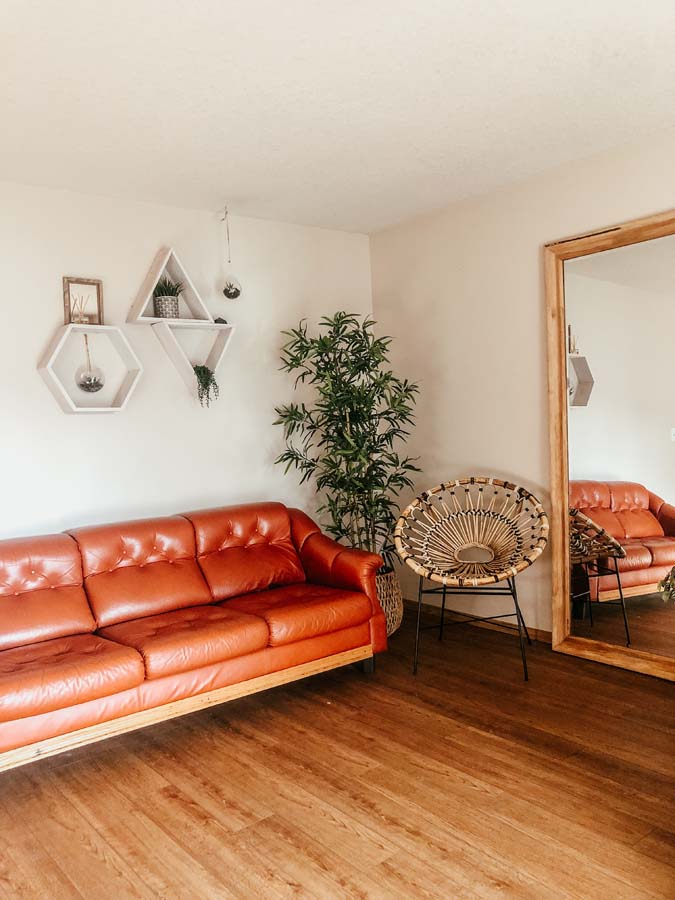 Mirror DIY
My hubby also told me to use a paint and varnish stripping gel called CitriStrip. It is an orange color gel that you can get from most any hardware store. I also suggest ordering online. I cleaned the wood mirror frame and then thought to tape the edges of the mirror, which doesn't matter if you do or don't.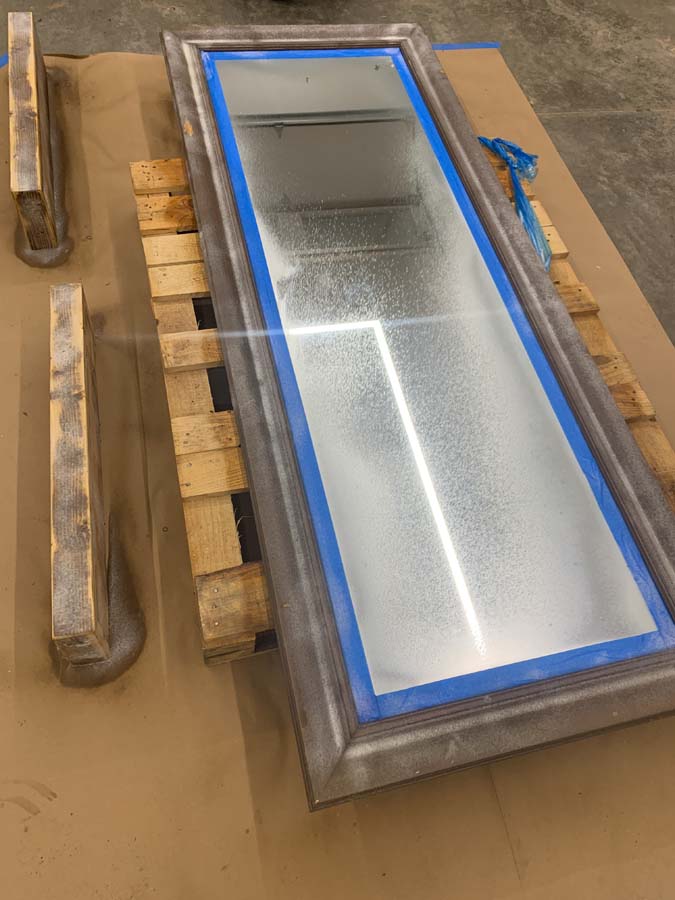 How To Remove Old Wood Stain
I then sprayed my first layer of the Oven-Off cleaner and let it sit for 15 minutes. We then took hot water and blue dawn dish soap and scrubbed at the stain but nothing happened. I knew we would need to keep adding layers but my impatients got the best of me and I had to try Vic's idea. I added a thick layer of the Stripping Gel and covered it with plastic wrap or saran paper to keep it from drying.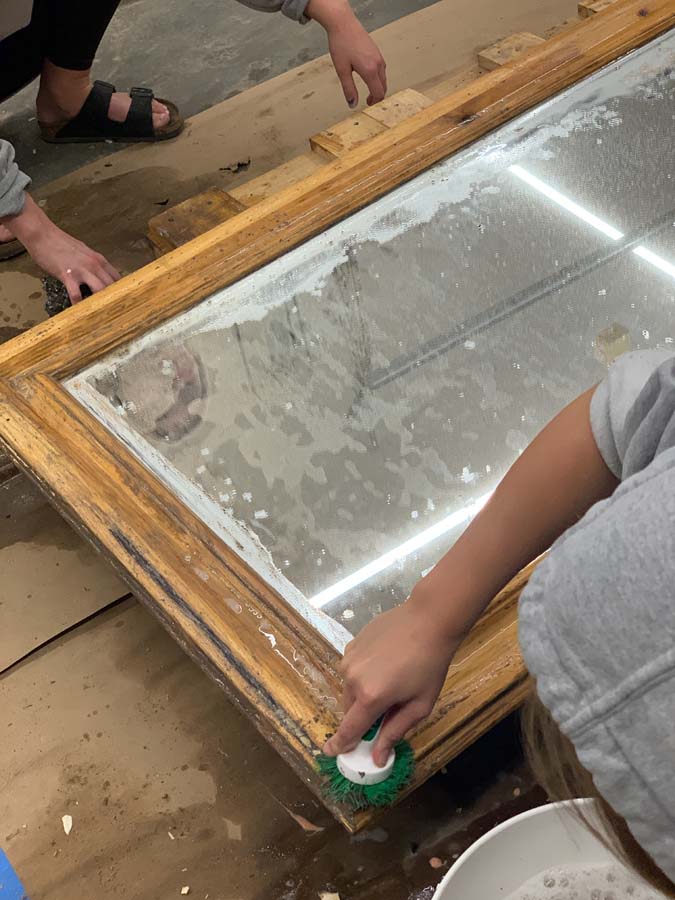 We waited about 10 minutes with the stripping gel on and brought the hot water and soap back out. The stain came off immediately. This does create a huge mess so be sure you have an area with ventilation and open ground that you don't mind getting messy. The mirror turned out gorgeous! That's How To Remove Stain Off Wood for all those wanting to repurpose their mirror frames and furniture. I would definitely suggest trying on any type of furniture with stain.
Thanks for stopping by, we'd love to answer any of your questions on any of our socials!