The rain has come in the PNW. But before it got here I was able to create this fall table setting. I wanted to share with you How to Style Tables Outdoors. It can sound a little scary, bringing your home decor outside. But it is so pretty in the end!
Be sure to sign up for my email to get new recipes, crafts and home ideas in your inbox, plus access to our free printable vault! *This post contains affiliate links*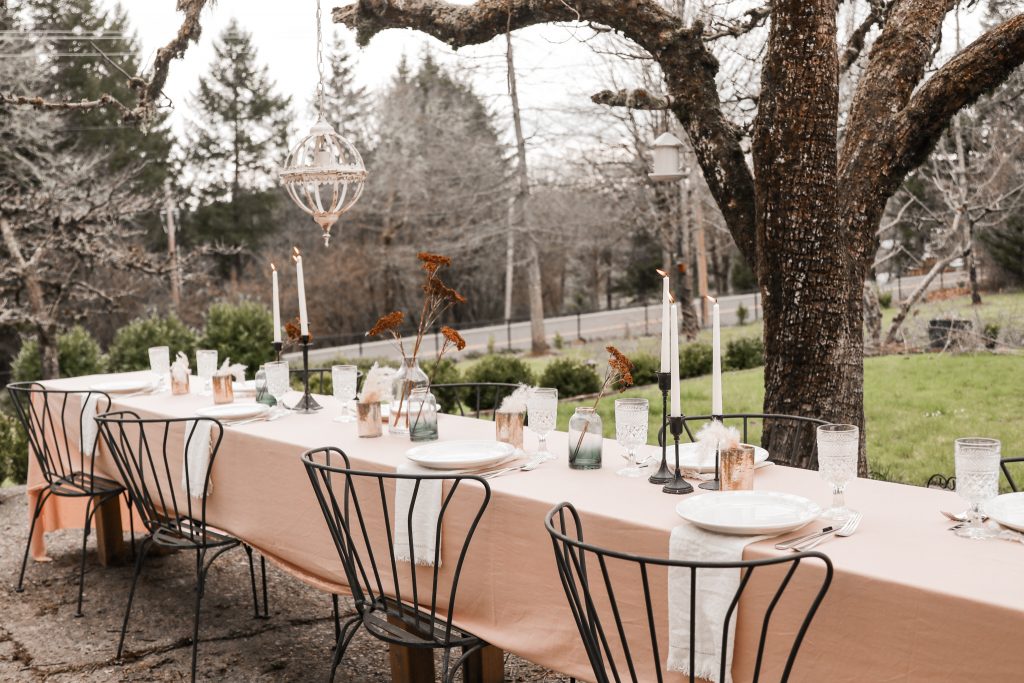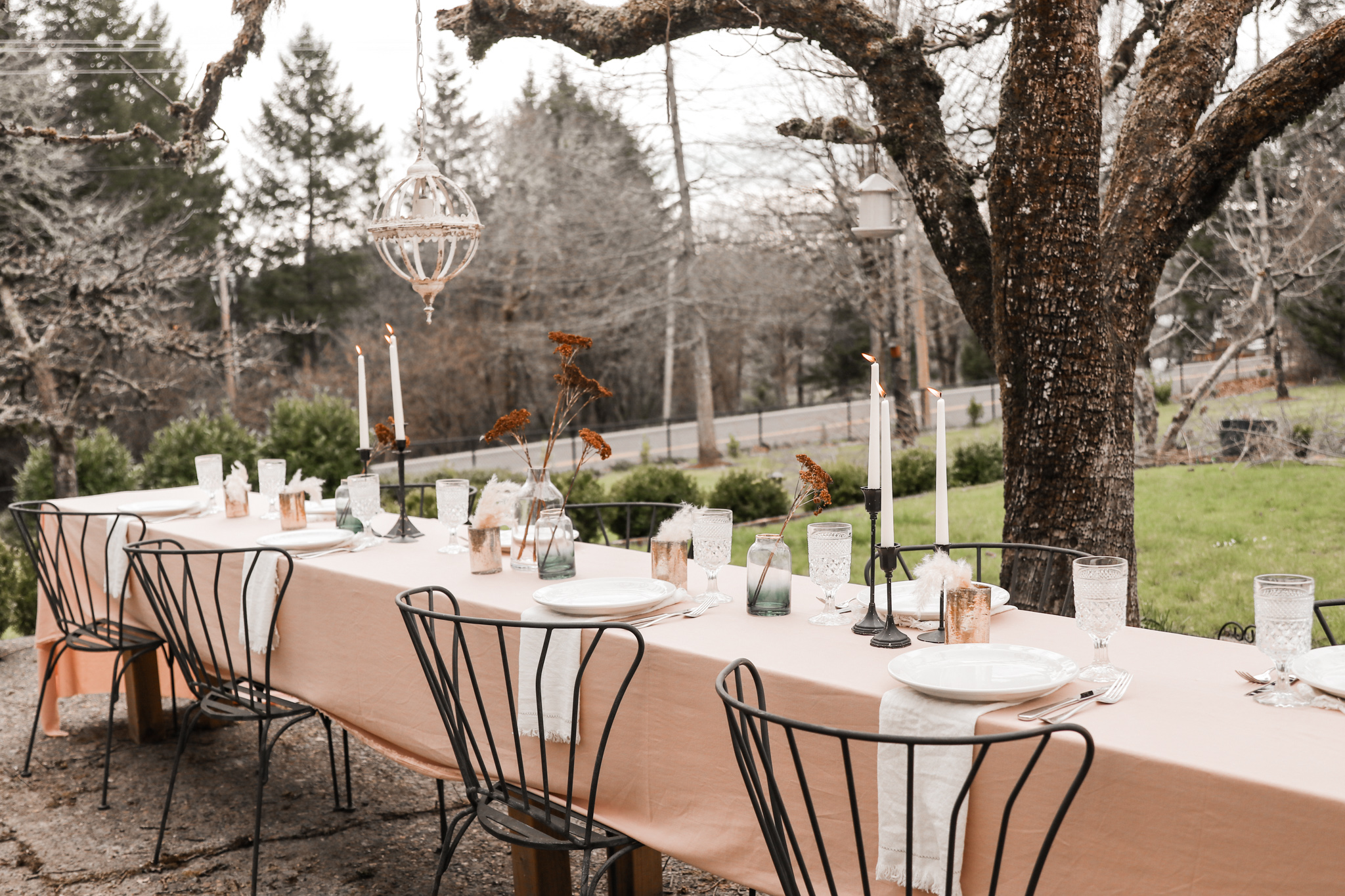 Outdoor Table Decoration Ideas
To get started I used a soft pink table cloth.
Use simple white napkins. It helps add depth to your table setting. It's like the foundation to your home. We went with a simple color to blend well with the colored table cloth.
Choosing your dinnerware and glasses will set the vibe. We went classic white plates and crystal glasses. Shopping links to this table setting will be below to make it easy for you to get this same look.
We went with traditional silverware. I didn't want to go too over the top. For this look the centerpiece was the main focal point.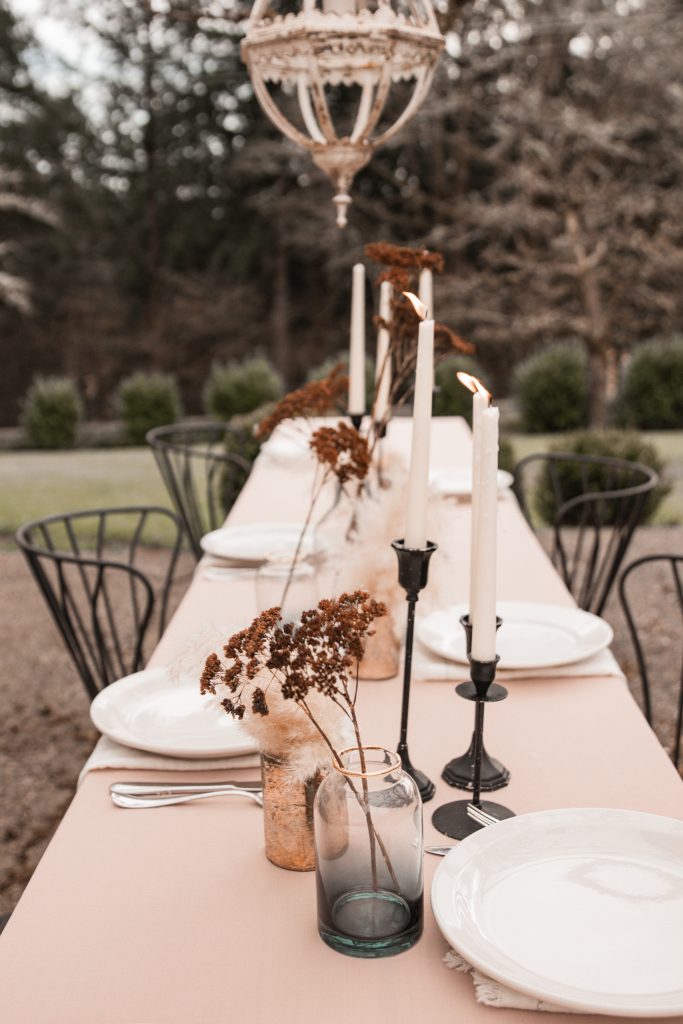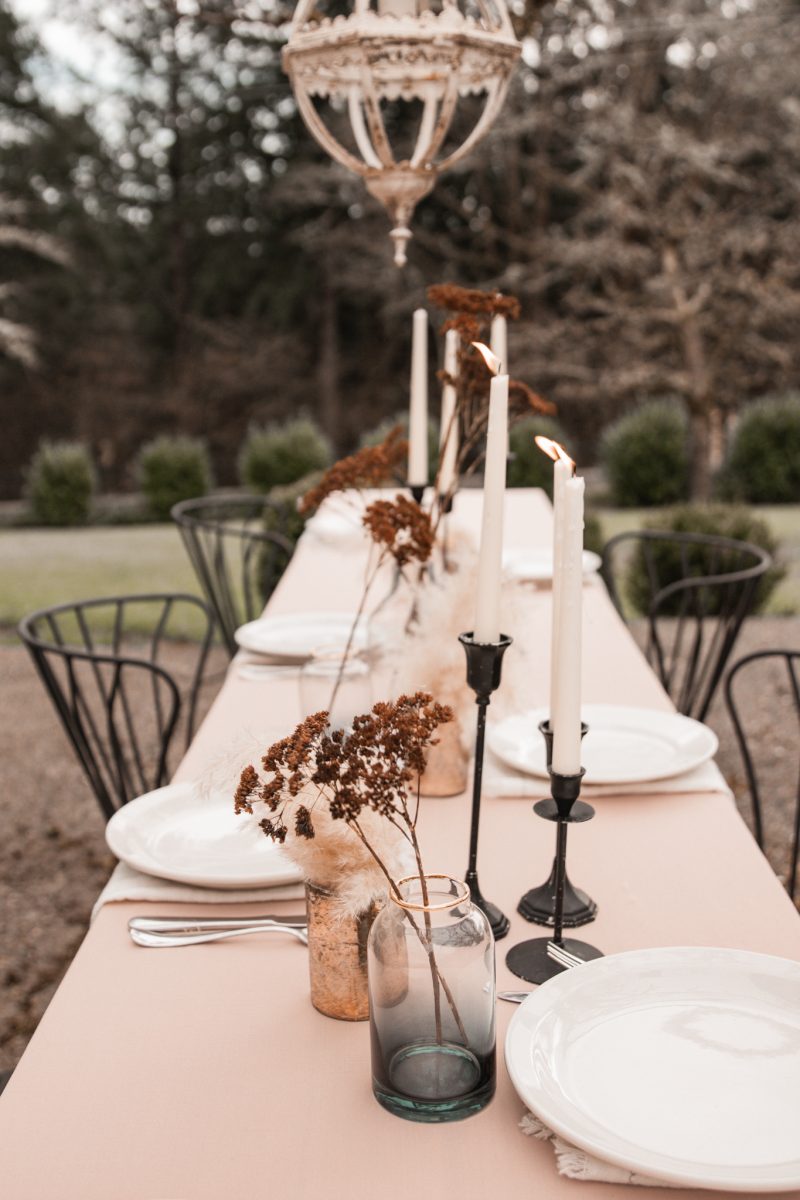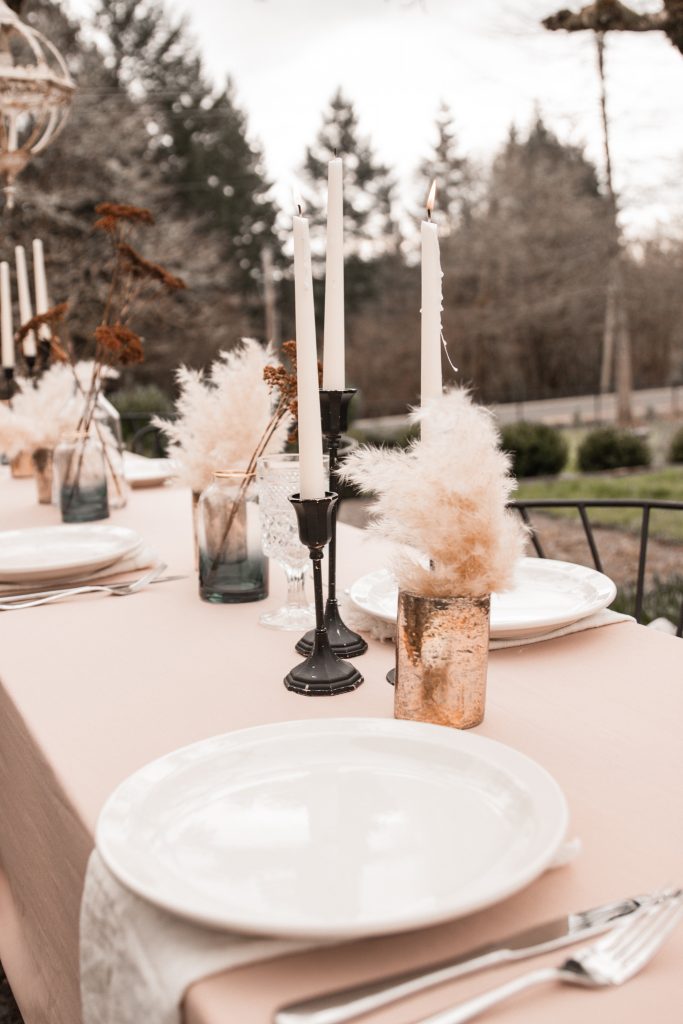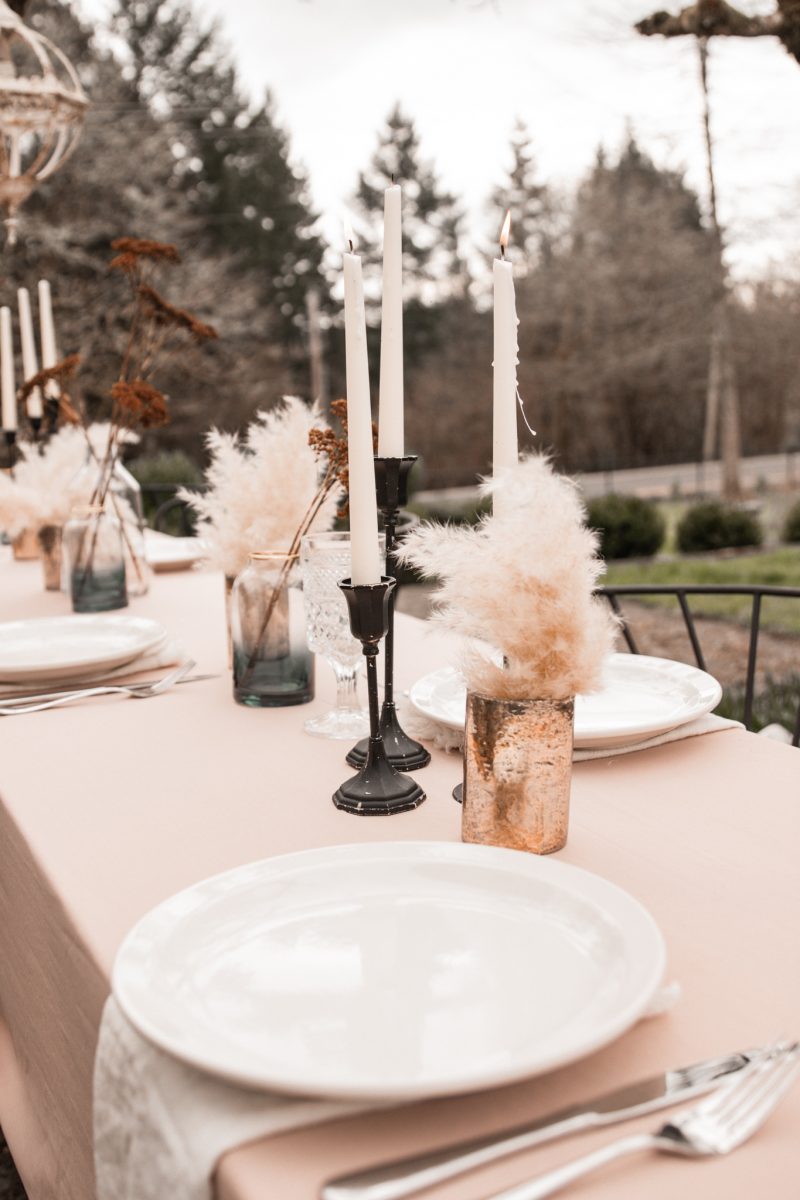 Outdoor Table Centerpieces
5. Begin with your tallest pieces for the centerpiece. Mine was the candles. So I evenly grouped them in 2 sections on the table. Making that the main areas for the centerpiece.
6. Scattering throughout the table, I placed mercury glass and ombre blue vases. There was no rhyme or reason to this. I just didn't want it to look too put together.
We actually created this elegant tablescape for a fun family pizza night!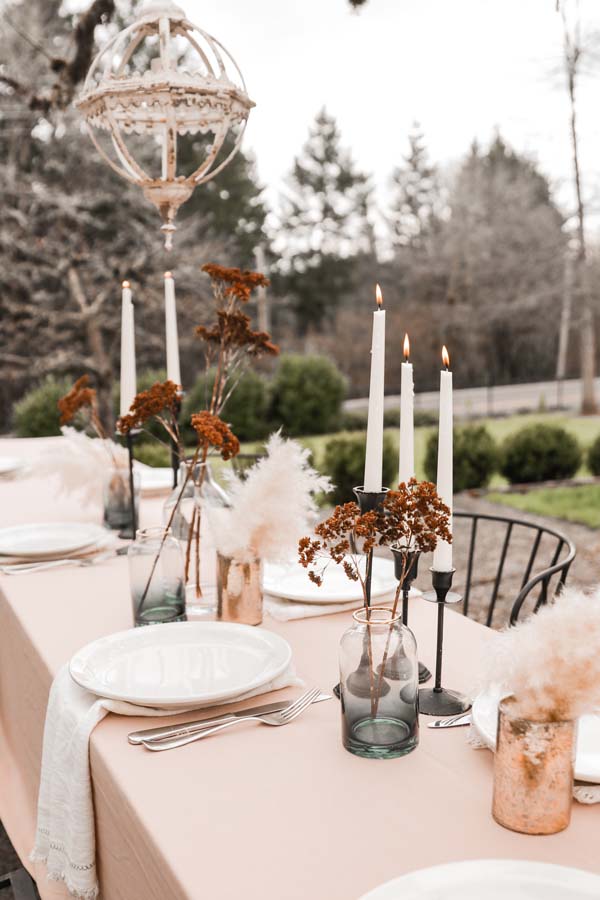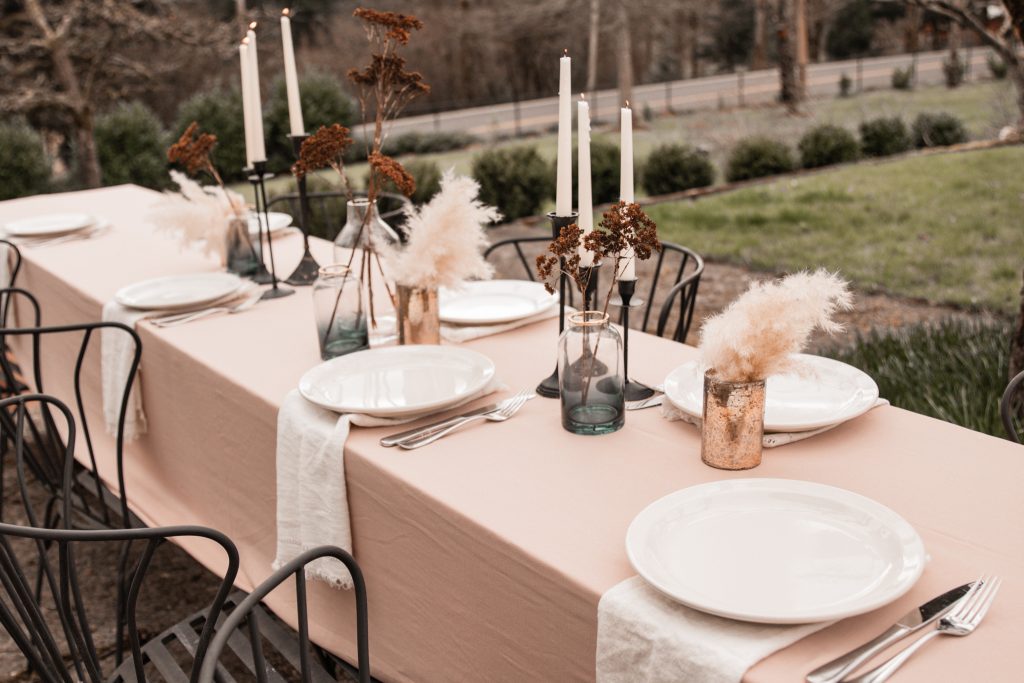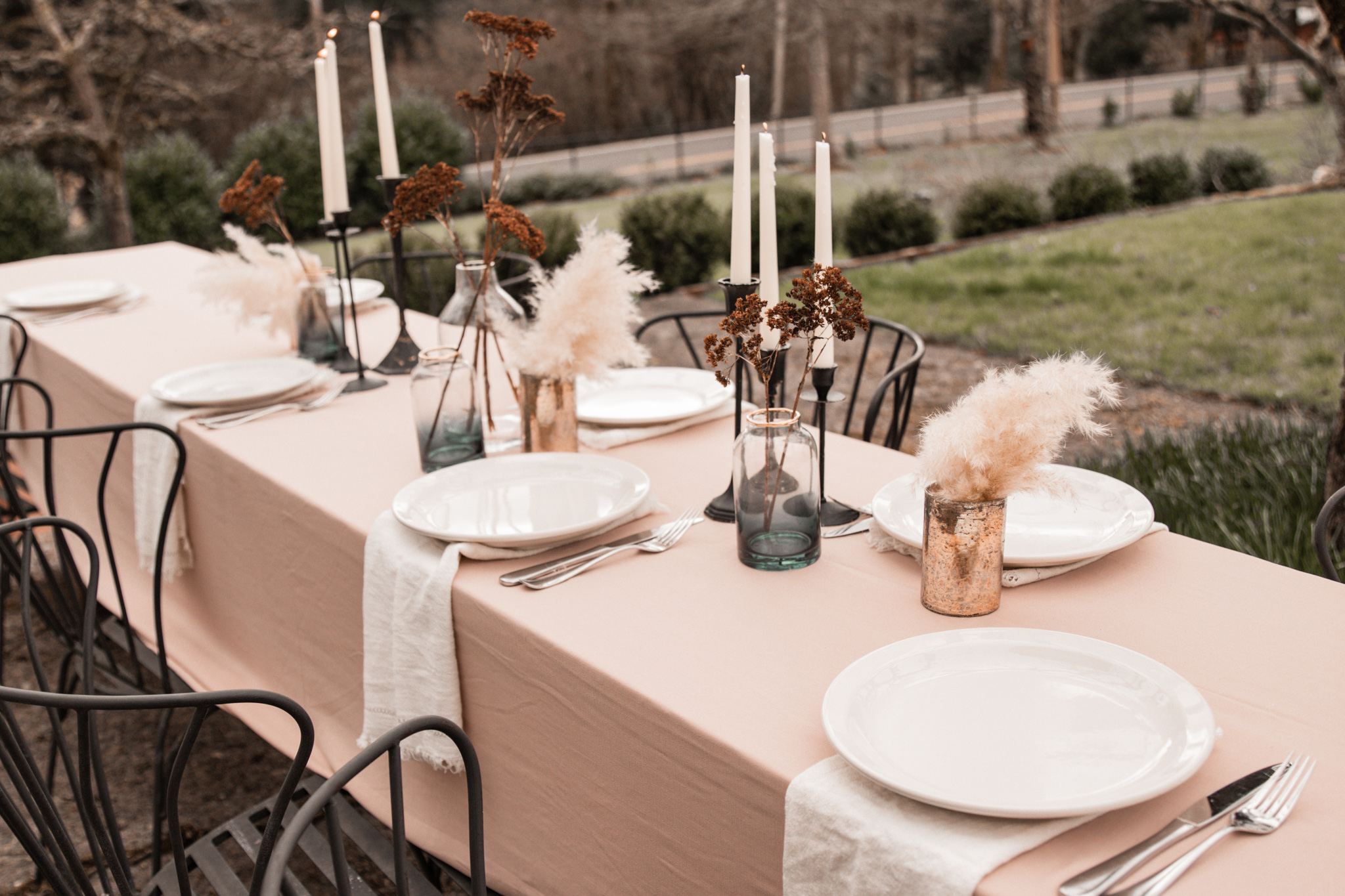 Outdoor Wedding with Pampas Grass
7. Time for the natural elements. Using pampas and just dried greenery from the garden, we placed these in the small vases. It adds a very boho look to the outdoor table setting.
This table would be a perfect look for an outdoor boho wedding to just a fun dinner night with guests. There is no need to be scared to bring home decor outside. You can make the outdoors as beautiful as the inside of your home too.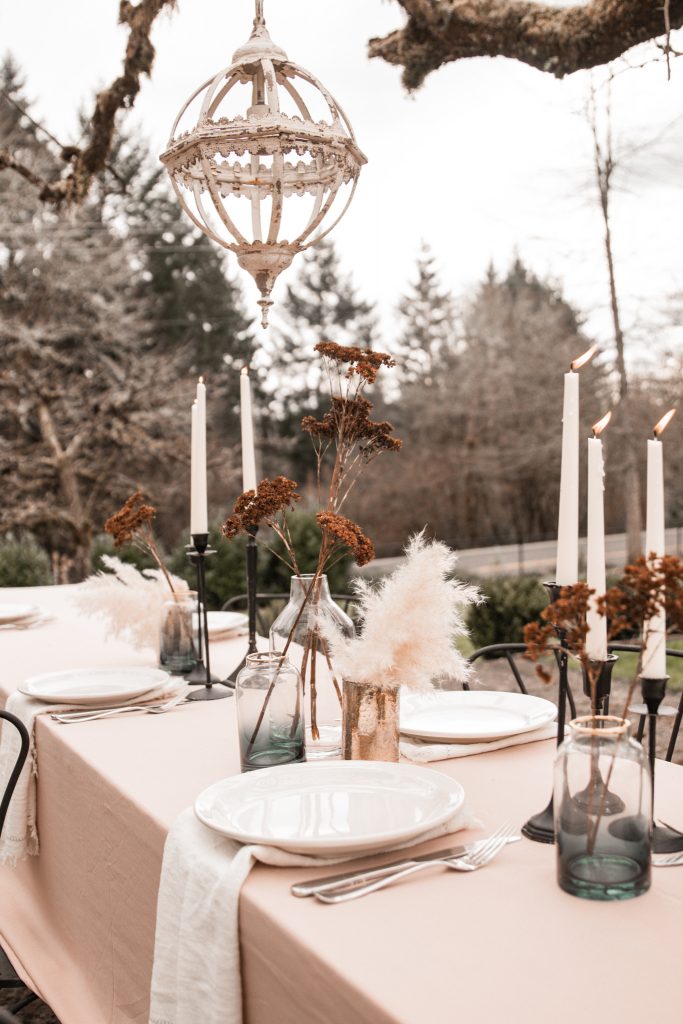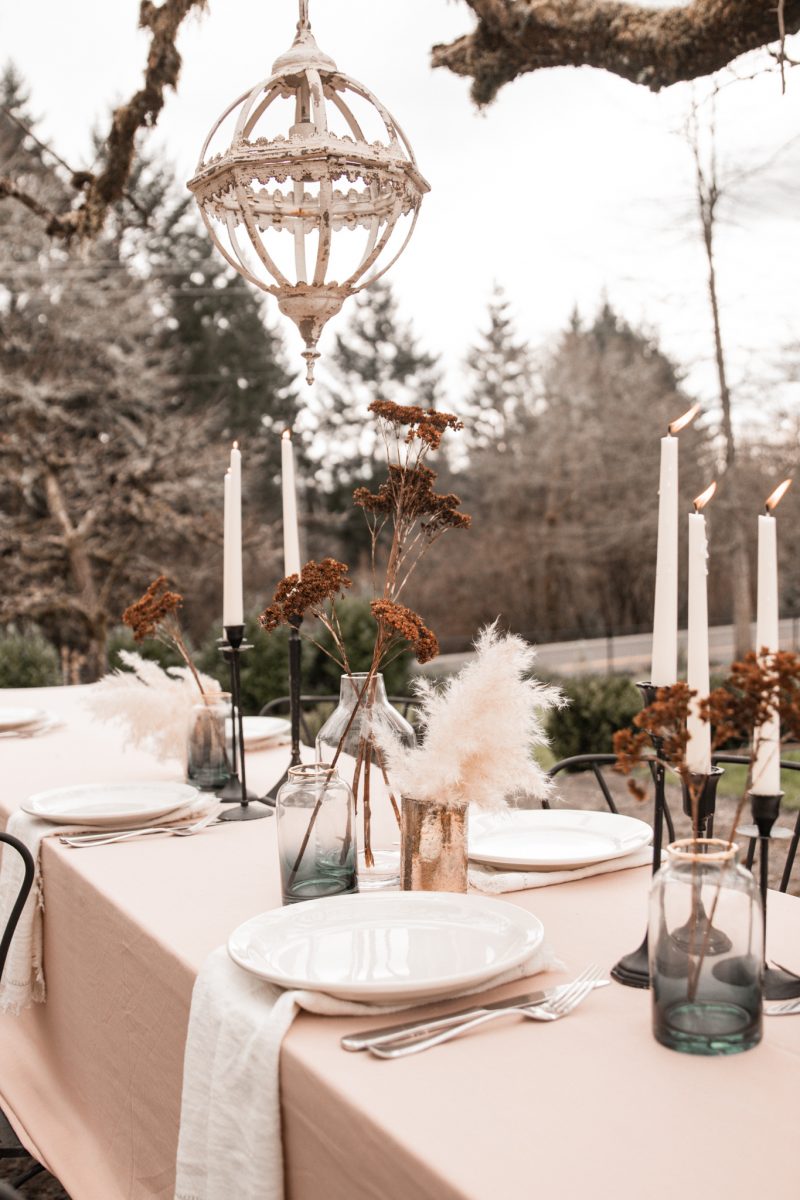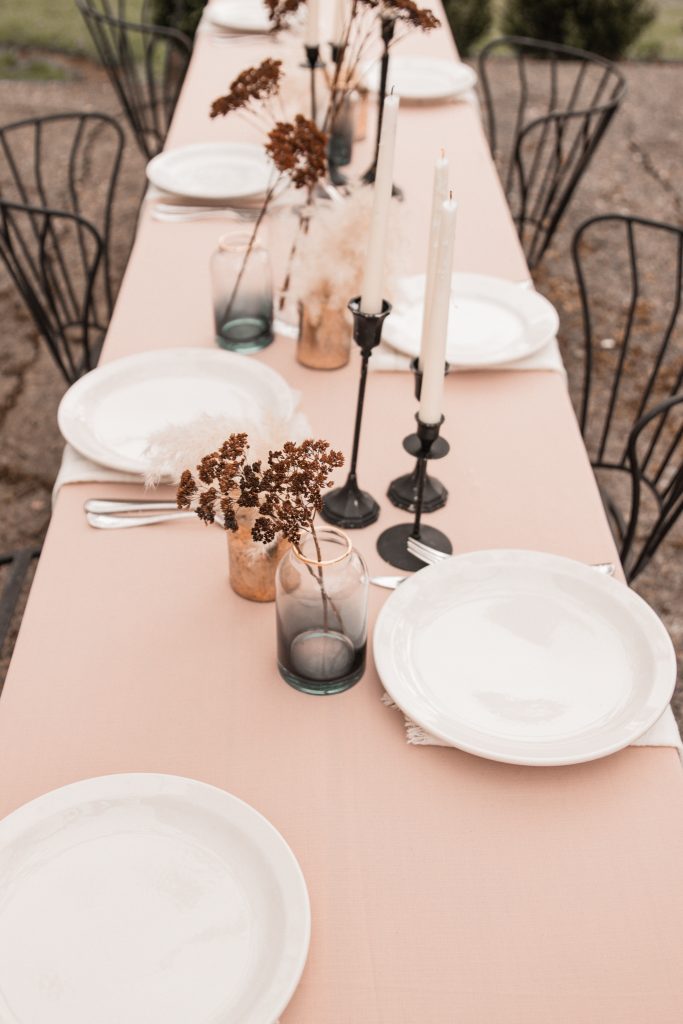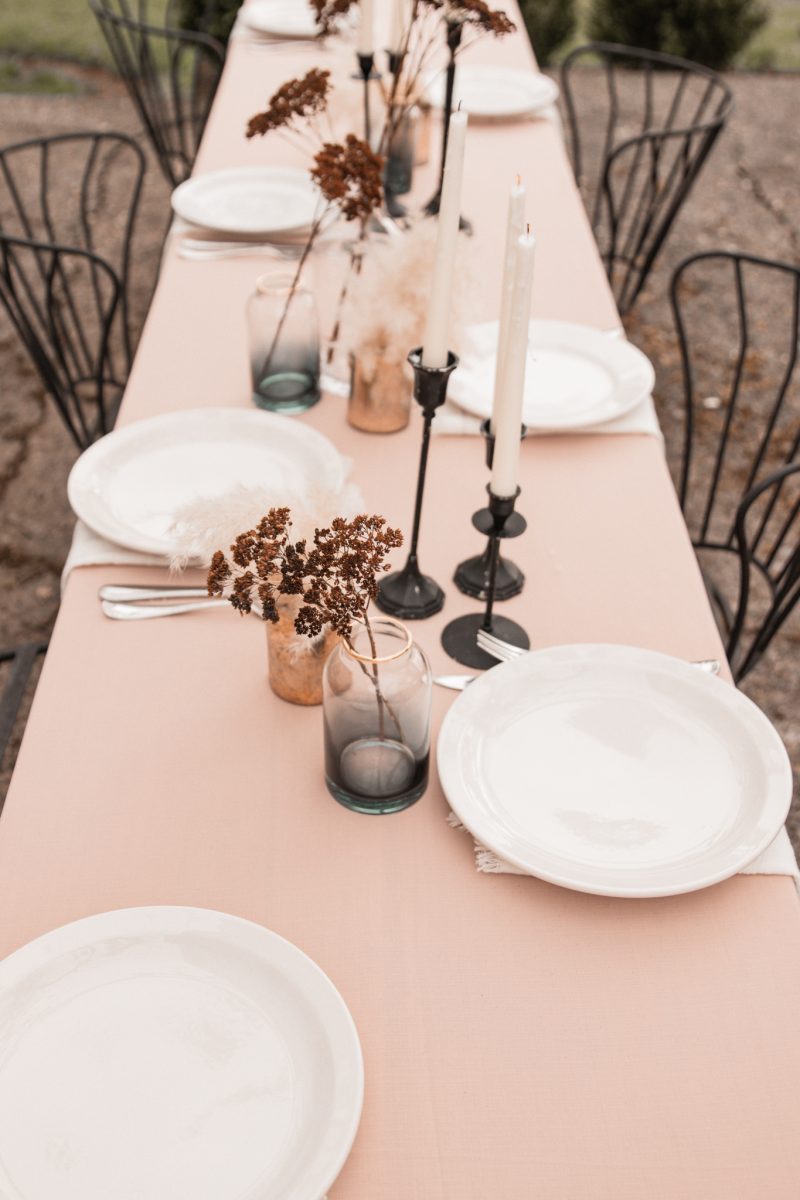 How to Style Tables Outdoors
You can take a look at how we have recently done a fall tablescape, that could also be brought outdoors. To make this look finished, outside I have this hanging pendant light. It just hangs from a tree branch above. But don't tell my secret, it actually doesn't plug in anywhere so it's just for looks. Maybe someday I'll get around to it!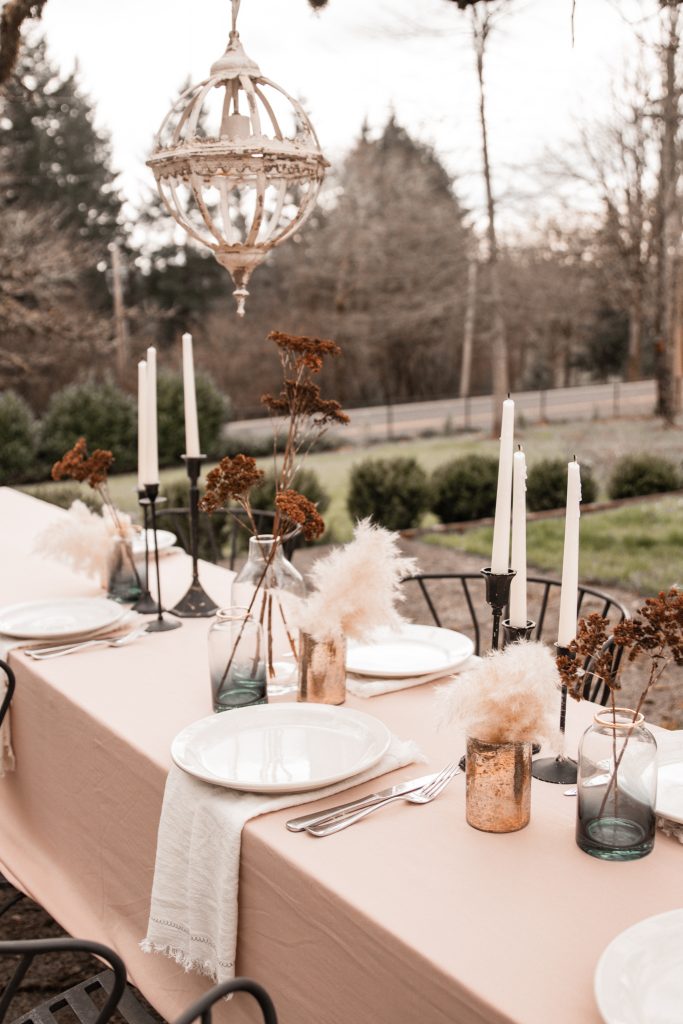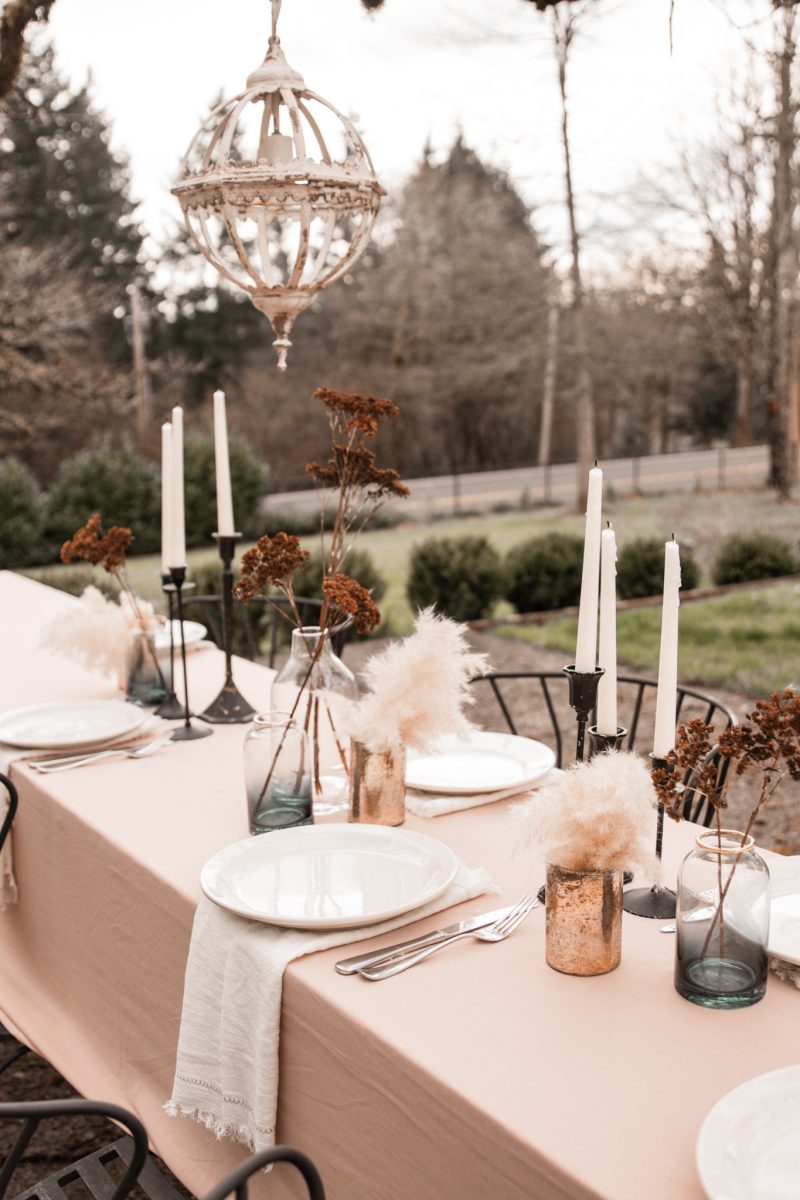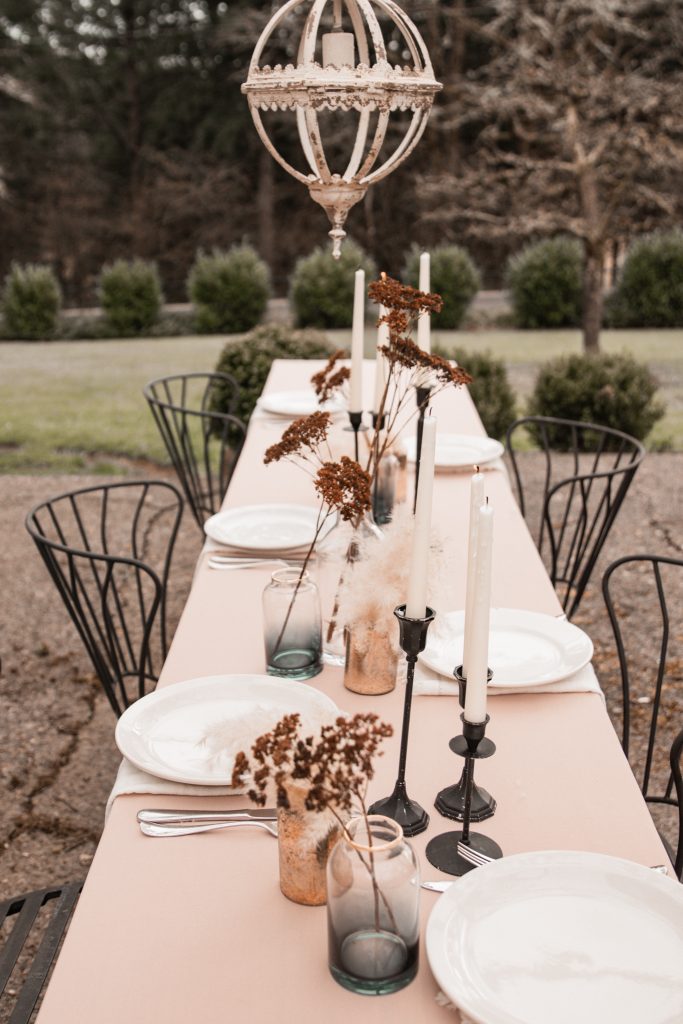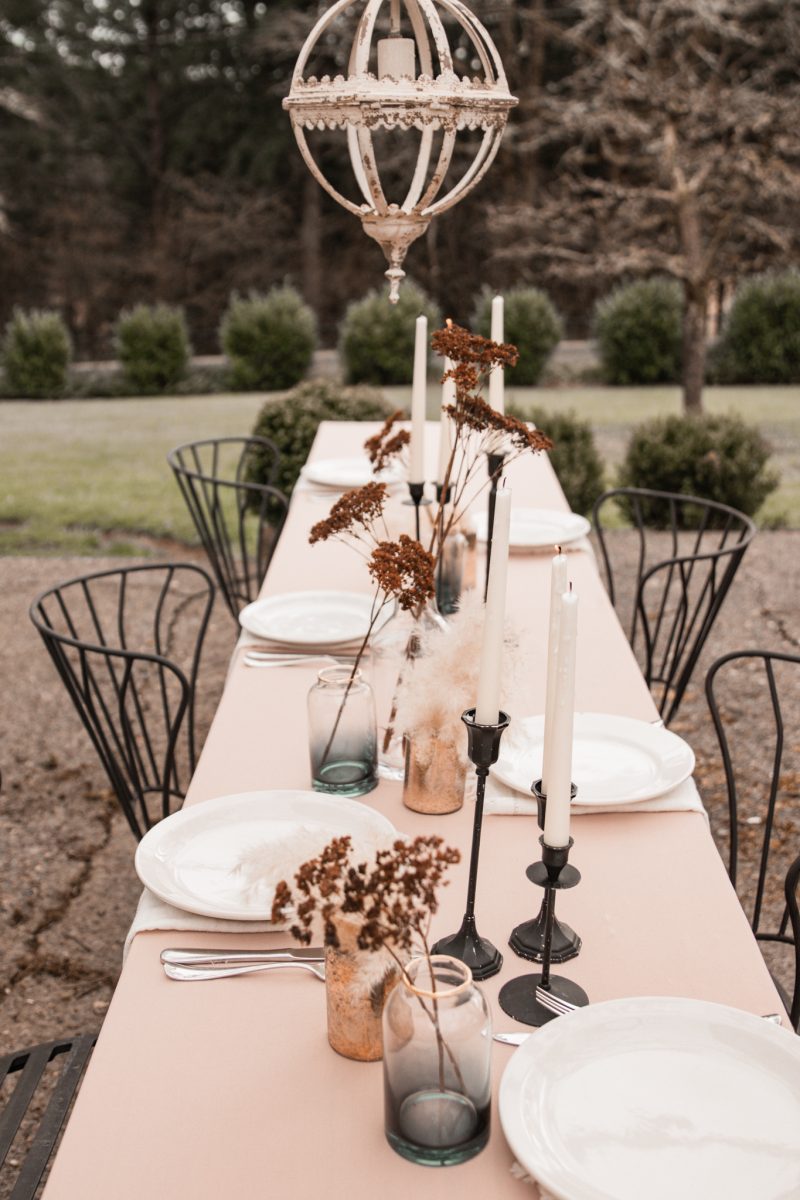 How to Set and Outdoor Table
When setting a table outside, it doesn't just have to be during summer. We enjoy outdoor dining all the way into fall. Here in the pnw, we are going inside while it is raining out. But if you know me you know I love al fresco dining. On the cooler days, put on your favorite sweater and bring a yummy warm drink out. Like hot cocoa or apple cider.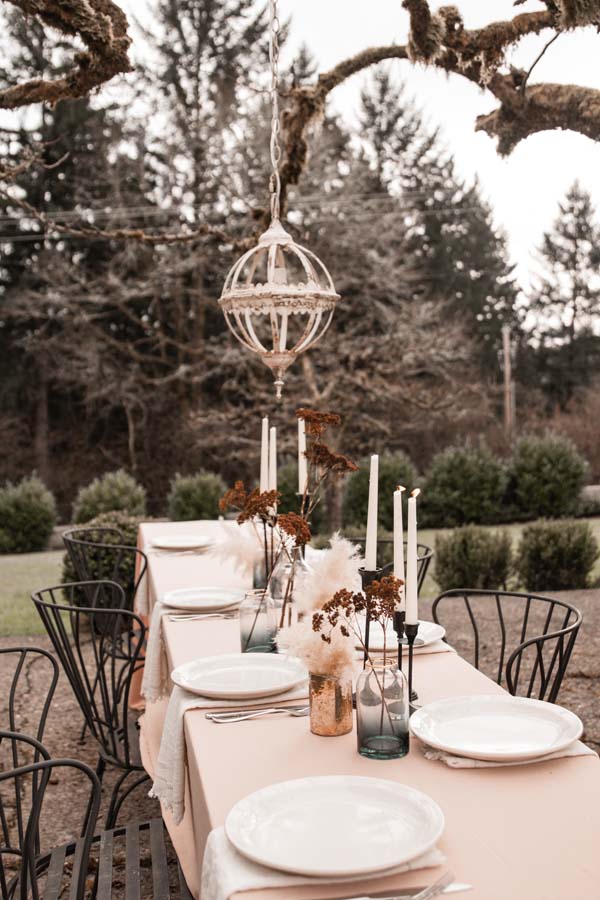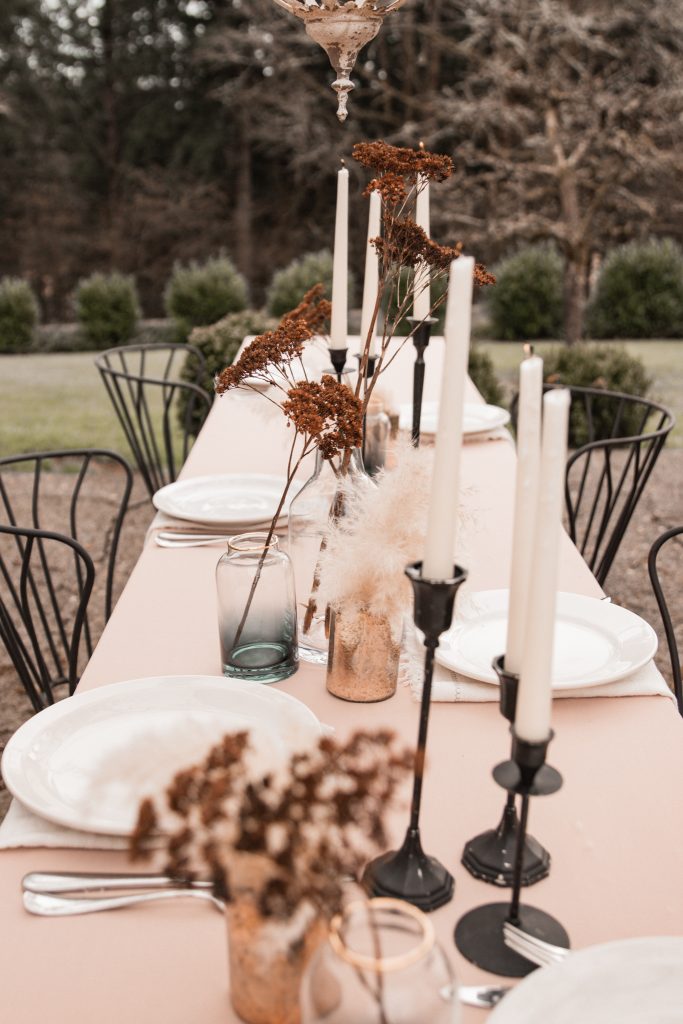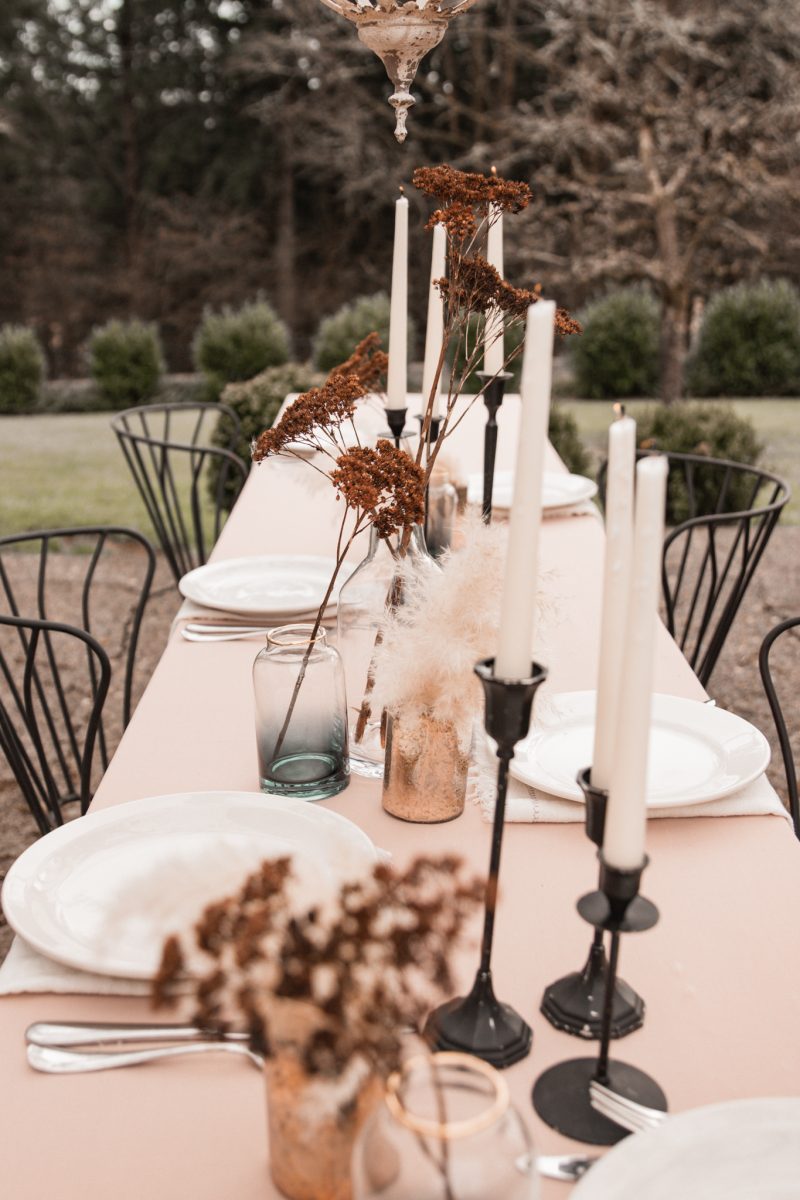 Thank you for stopping by! What is your favorite decor pieces to bring outdoors?