Our Farmhouse Laundry Room
Our Farmhouse Laundry Room is now a space I'll want to do my laundry in. Adding some of my personal touch makes the space cozier. We have a small laundry room so I wanted to make the most of that small space. This was project number 2, after the bathroom remodel which you can check out here. This area needed to get done!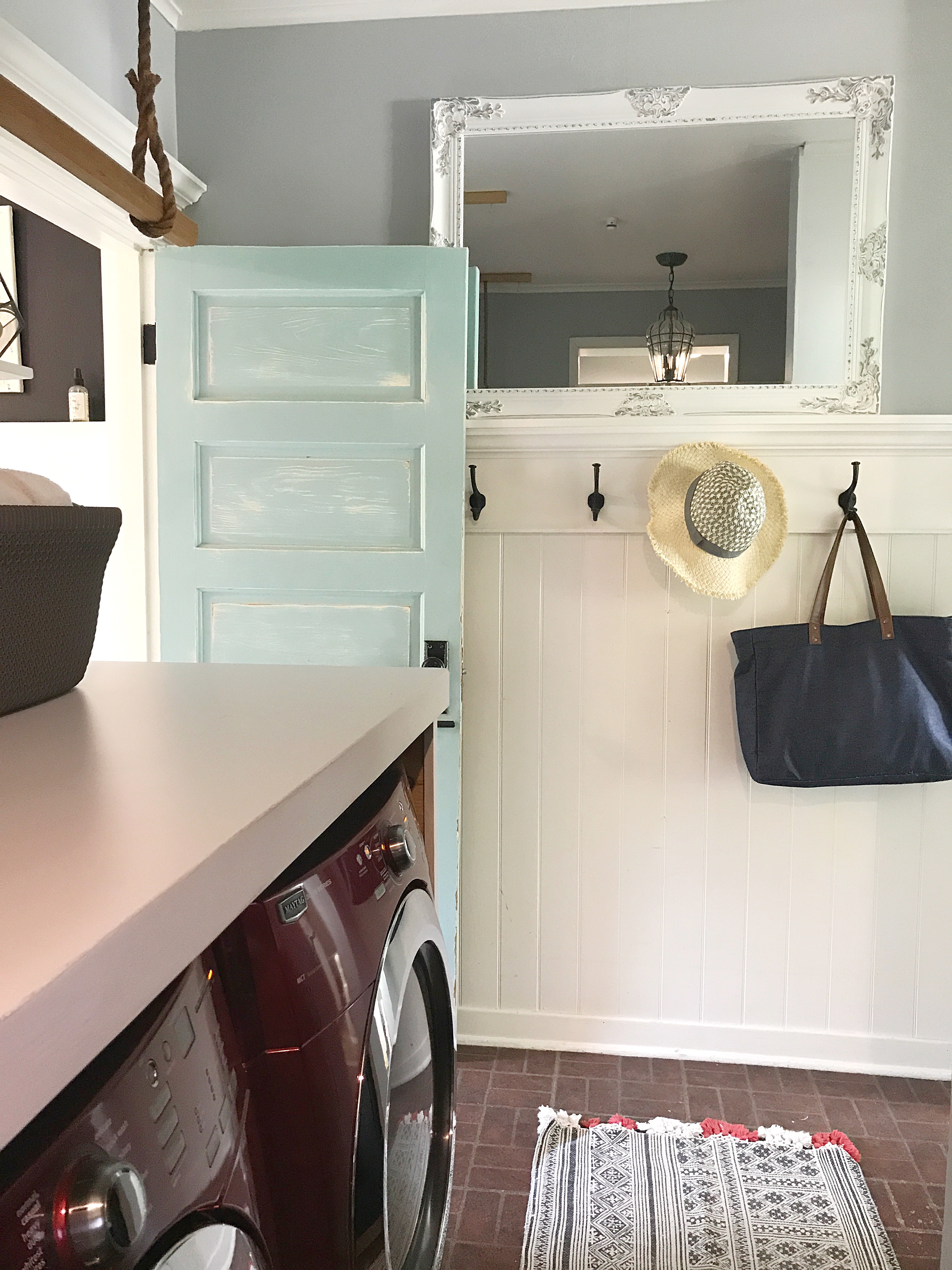 When we first moved in, where the dryer is now was the washing machine. Next to it was a laundry room sink and out in the mud room was the dryer. We had to re work the space to see how it would function best. We started by getting rid of the sink, it wasn't a must with our family. Then we moved the washer and dryer next to each other and hubby built a custom counter for it. I recently painted it bright white, and the counter is removable with just some screws holding it in place. You never know when you'll need to replace them.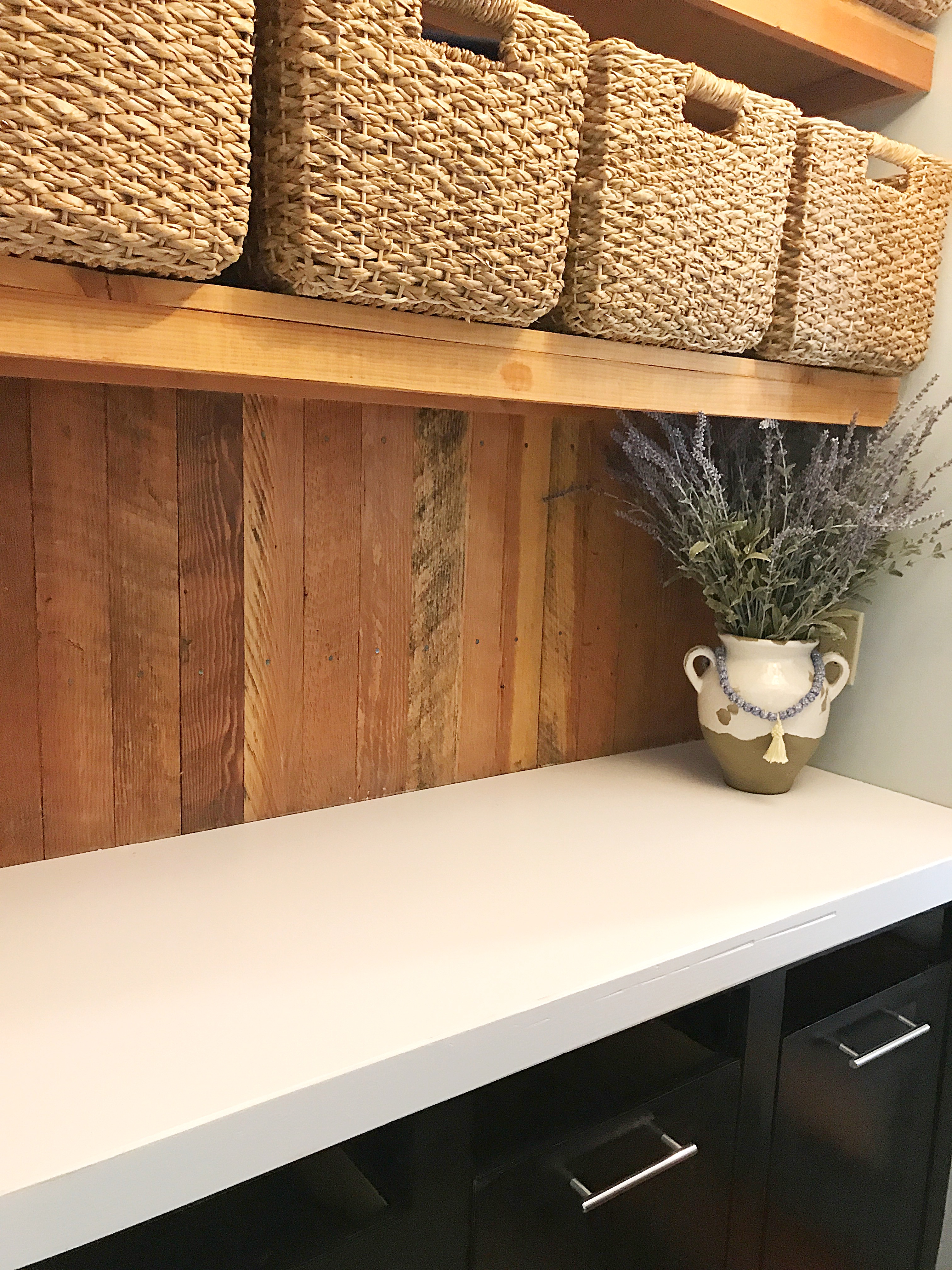 With 7 kids we need to have the space be functional, so he also built me some hampers. They just swing out and they're right across from the machines. This makes doing laundry so easy!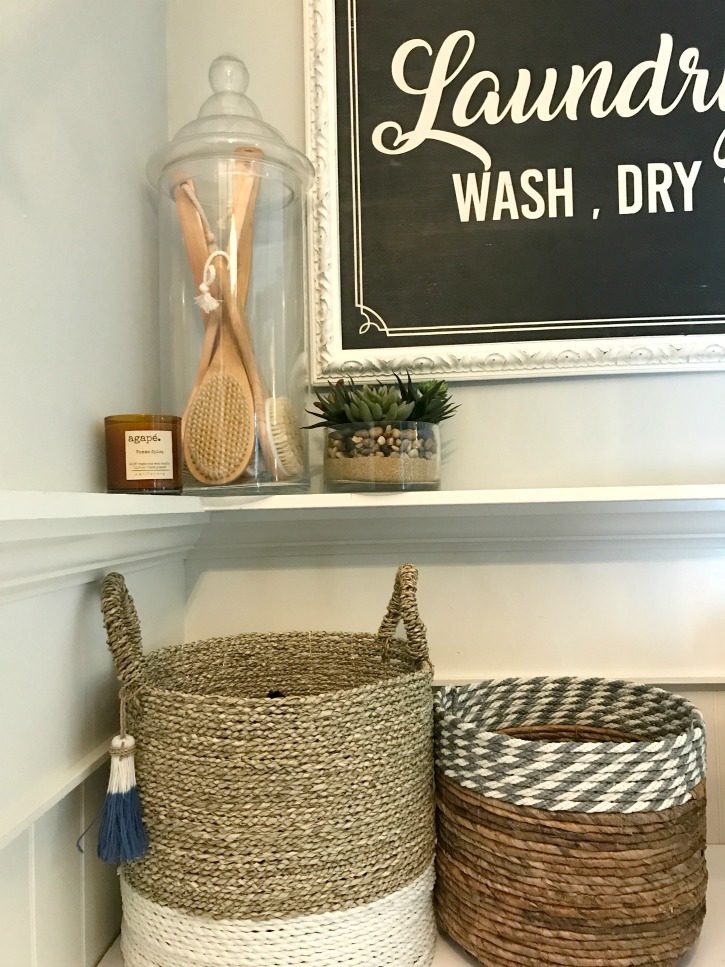 Our Farmhouse Laundry Room
I love adding some special pieces to make the space more personal, candles and little plants do the trick. Having some cute baskets that are also functional is great. I use mine for detergent and spray n' wash.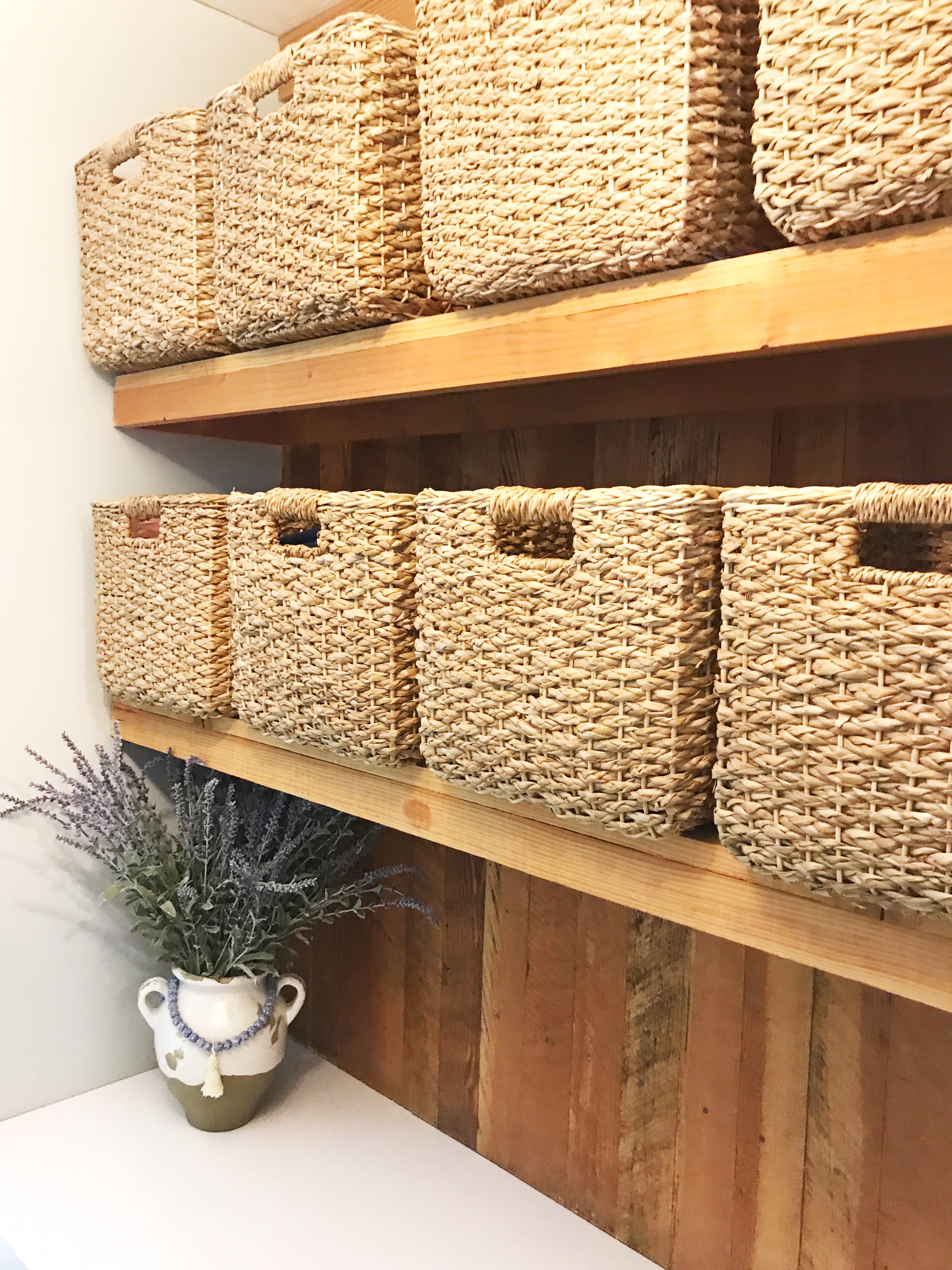 In a small space these baskets work great! They hold so much stuff and they are cute too. I hold my extra linens, gift wrappings, and craft supplies. They hide it all so well!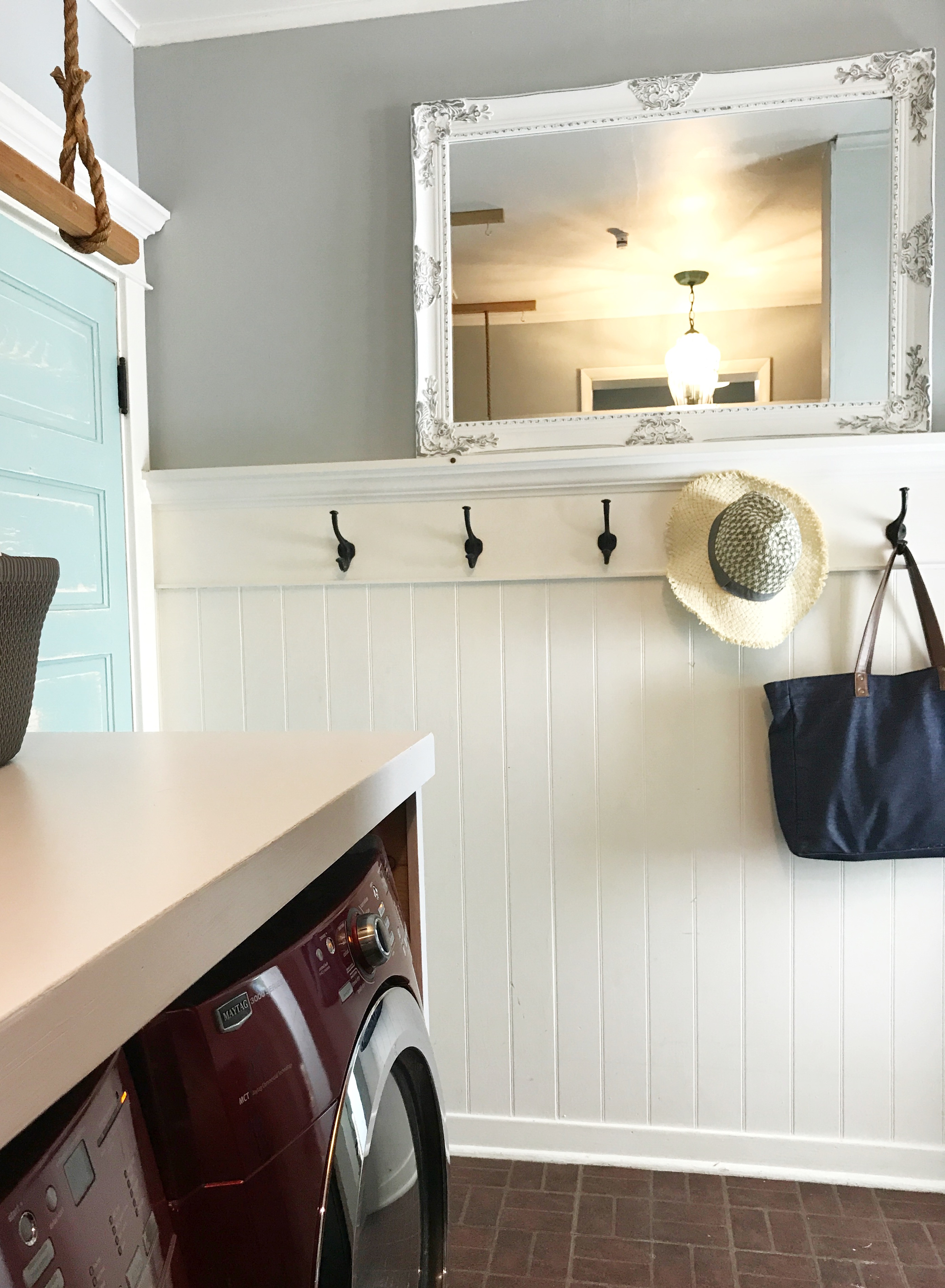 And of course I have to have a mirror in my laundry room, this is one of my favorites. It really opens up the small space. The colors are so soft and they all work so well together. If you love this mirror, go take a look in my shop at other options here.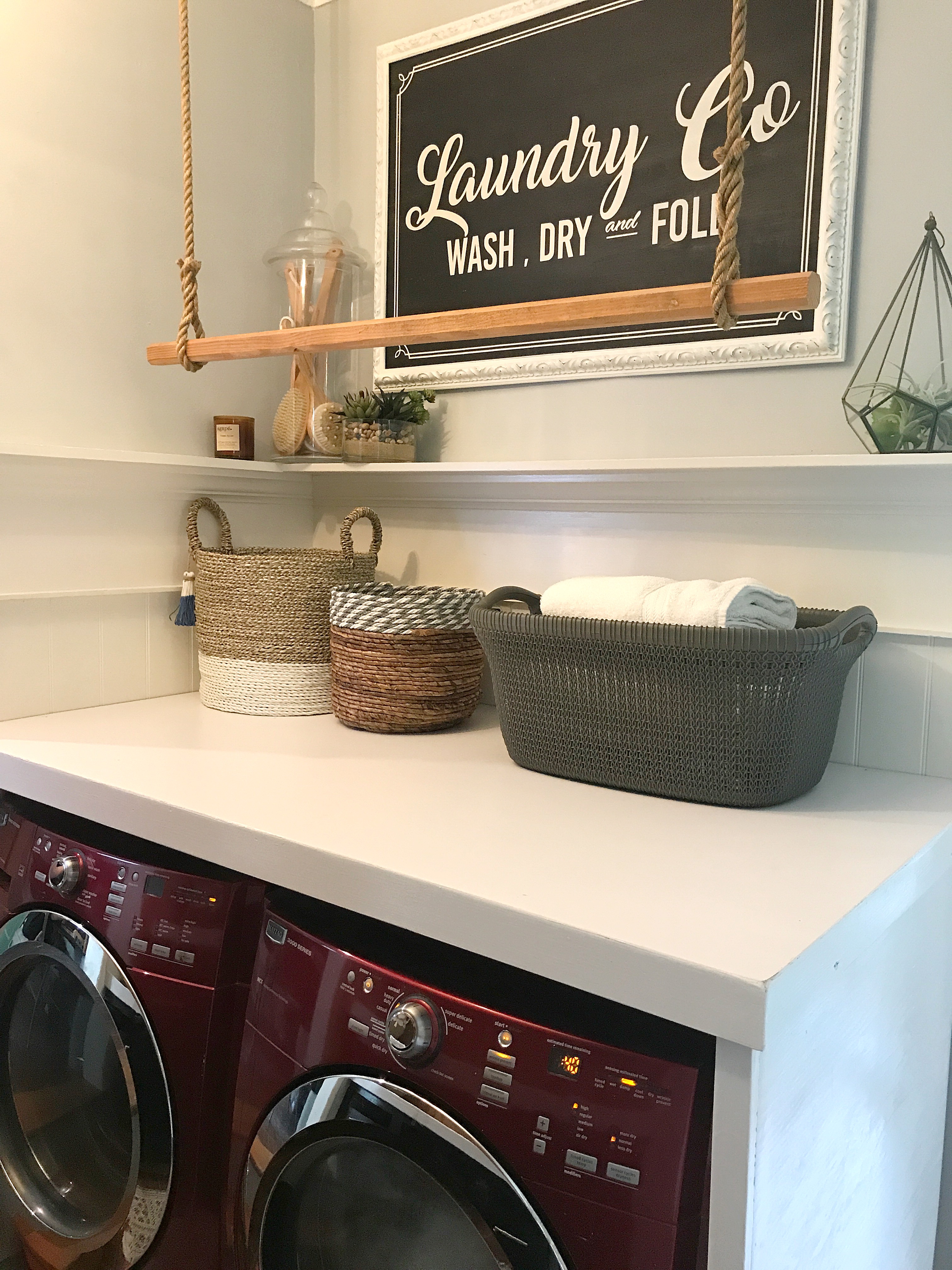 That sign is just the cutest! I love it so much. I put my own frame around it, to add even more of that farmhouse look. I didn't have room for an antique drying ladder, so hubby built me this and the look of the ropes it my favorite part about it. This drying rack works great, it is quick and easy to throw over the clothes that have to be air dried.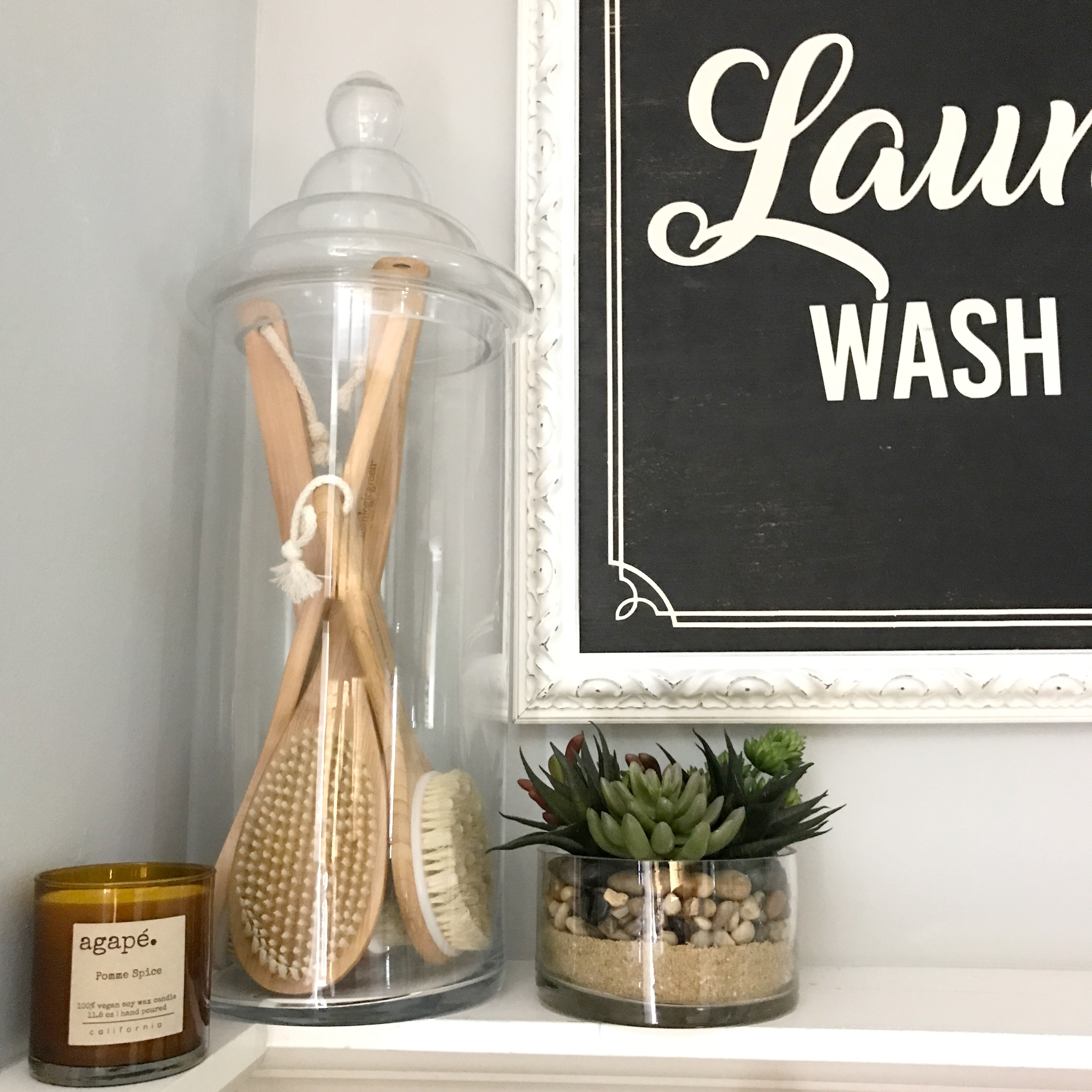 This update helped so much with having such a big family. It really made the space more functional and I even got to add my own touch!