Updating a Small Farmhouse Bathroom
With Updating a Small Farmhouse Bathroom you want to keep some things in mind to make the most use of your space. When we were remodeling, we wanted to keep the space comfortable but still have that farmhouse look.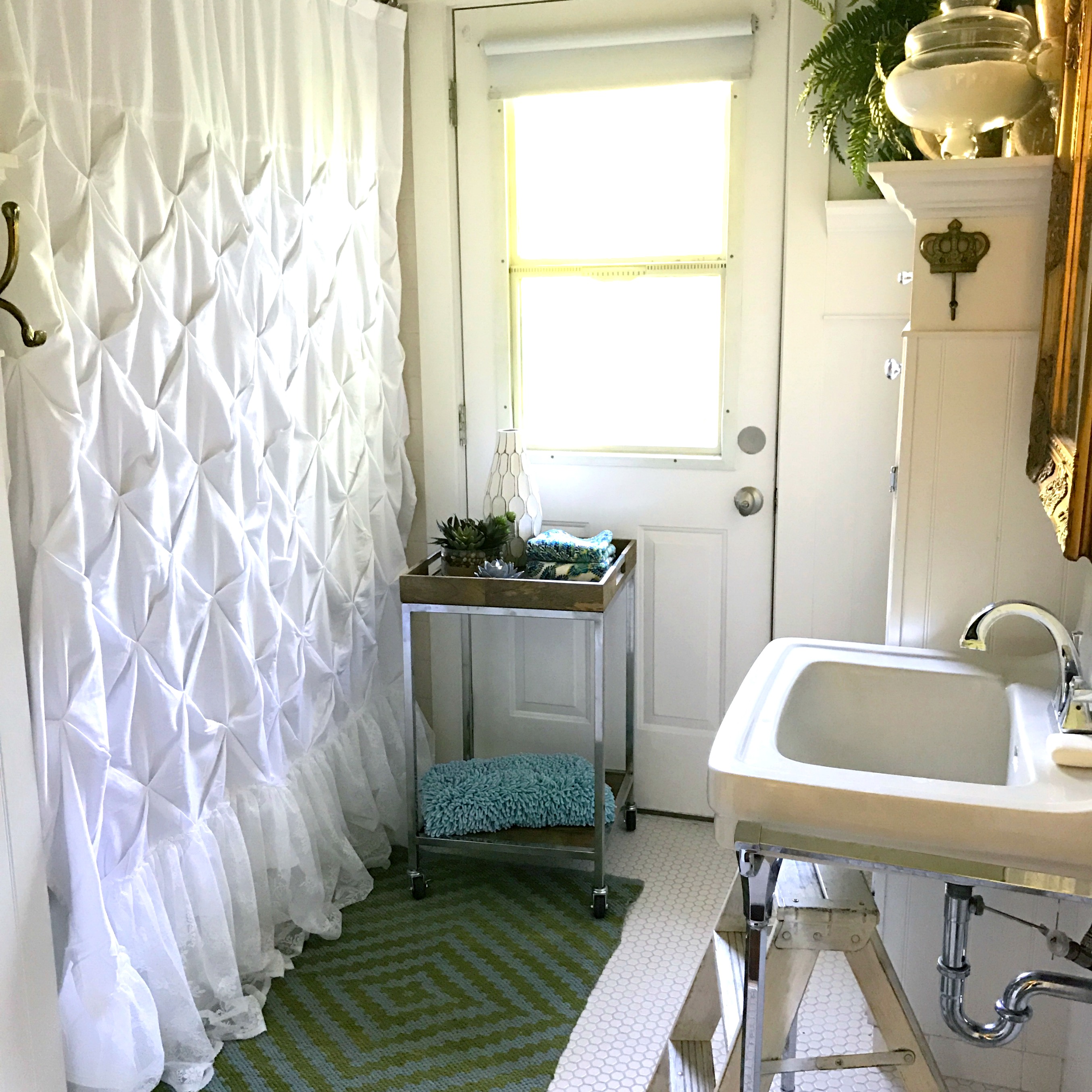 When we moved into our farmhouse there was some very gross carpet, that needed to go! Three days after moving in that carpet was gone. We still wanted to bathroom to still have the same farmhouse feel. So we went with the classic hexagon tile pattern. But we did keep the sink, it was important for us to still have the farmhouse look!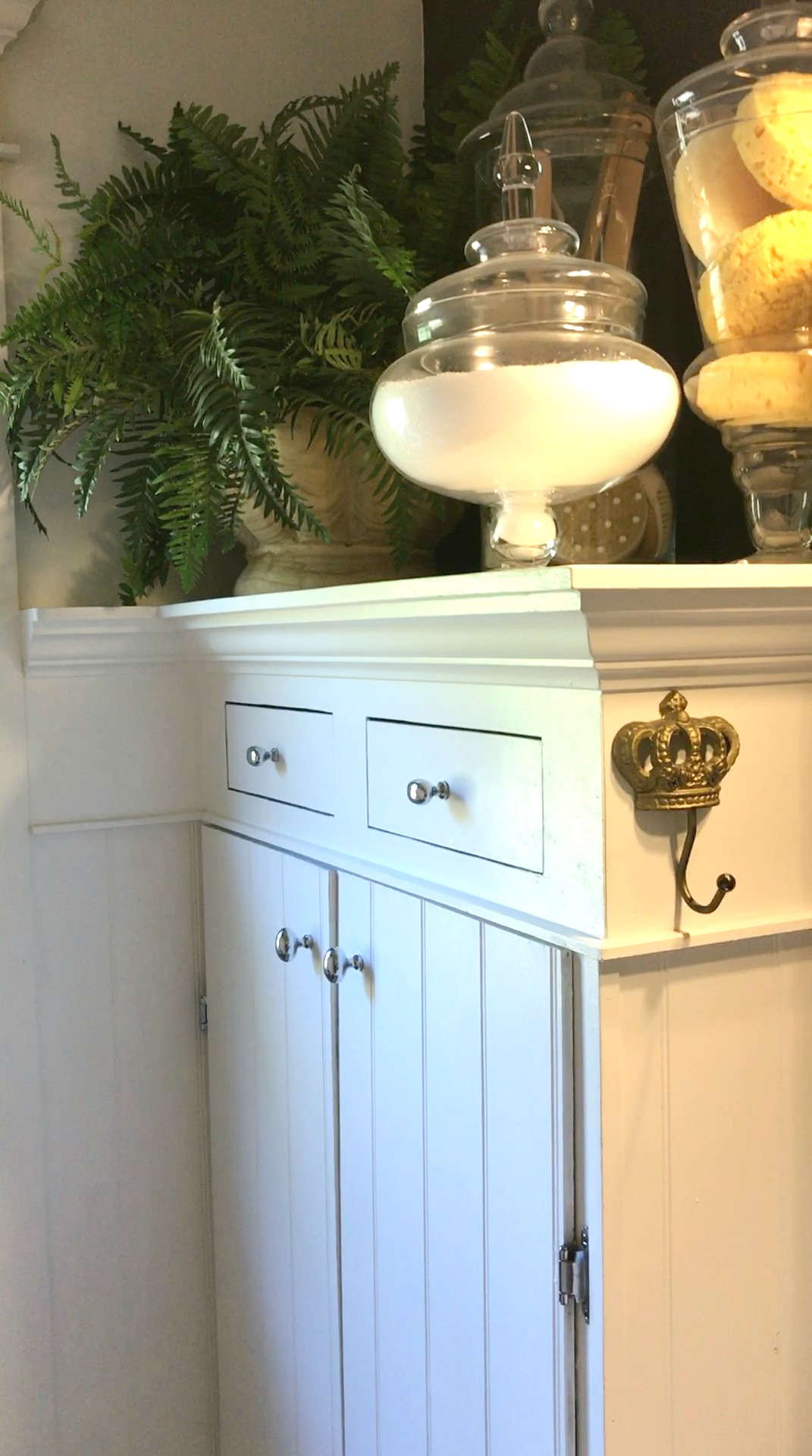 My husband made this custom cabinet, in the beginning I was trying to decide if I should get a vintage cabinet. Maybe someday I'll change it out, but for right now I like my white painted cabinet. I change out the hardware when the mood strikes, as well as some of the decor pieces. It's fun to change up the space sometimes. Switching out the shower curtain can really help to change up the space, here's a DIY on how to make a shower curtain.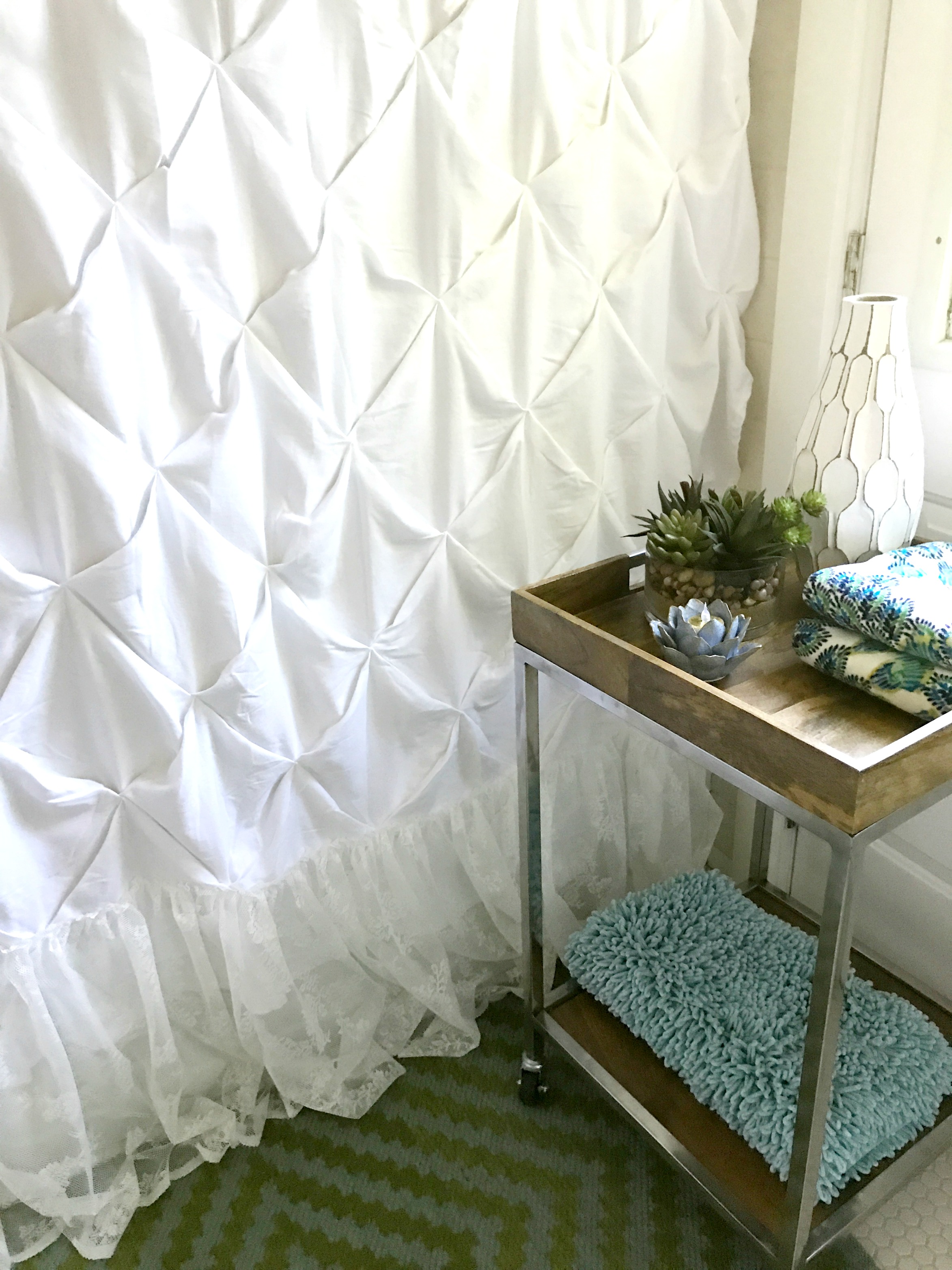 To also make the space cozy we added heated coils into the floor. Heated tiles is so wonderful, it helps dry up the water and keep your feet warm. Out here in the Pacific Northwest the tiles can get really cold. So now we have warm feet on out heated tile floors. If you want some easy and quick remodeling ideas go take a look at how I redid my kitchen for under 1000 dollars.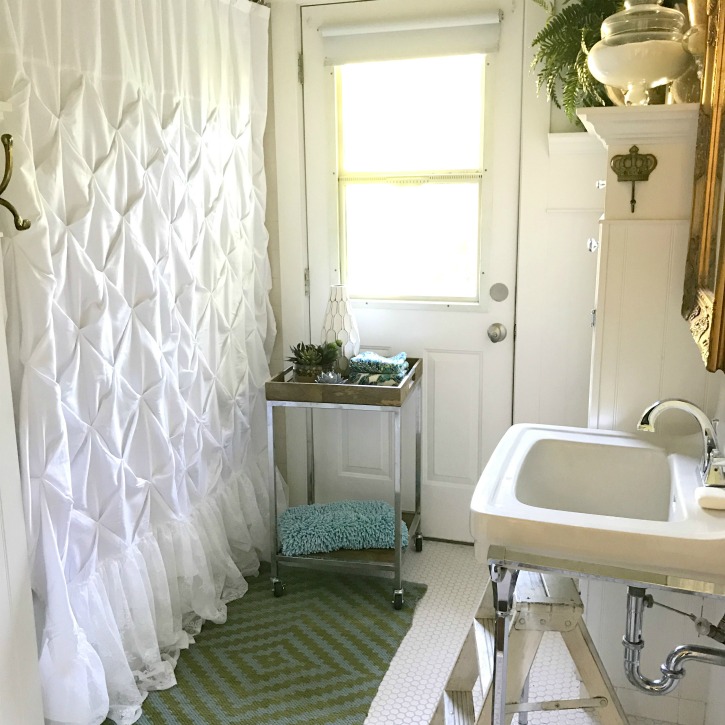 A rolling cart makes for great storage in a small space. I love adding plants to the bathroom, it really brightens the space. Apothecary jars are great to use and I love the look of them. They store all the things I use on a normal basis, but it's a cute way for storage. If you like the look of this shower curtain go take a look at my shop, shower curtains can really show your style in a bathroom.

[optin-cat id="746″]