Shabby Chic Farmhouse Gallery Wall
Do you want to create something that is so unique and completely your own? Make a gallery wall! They are so much fun to do and everyone will love it. I made a Shabby Chic Farmhouse Gallery Wall. At the bottom I will include affiliate links, so you can shop the look.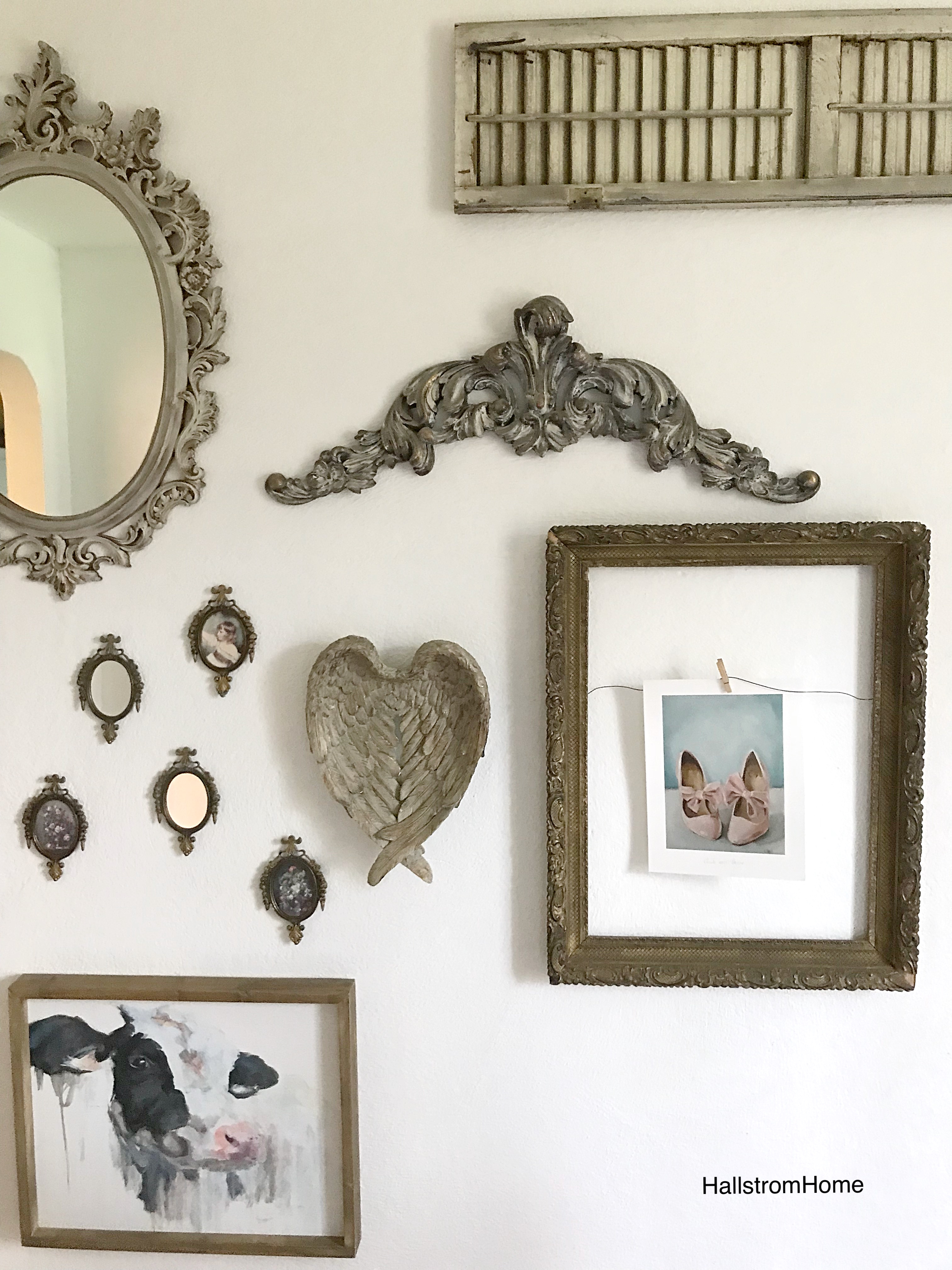 The best part about a gallery wall, is that you can move stuff around anytime you want. Or even replace it with something new and to your style. I went with distressed and gold items on my wall, to really get that shabby farmhouse look.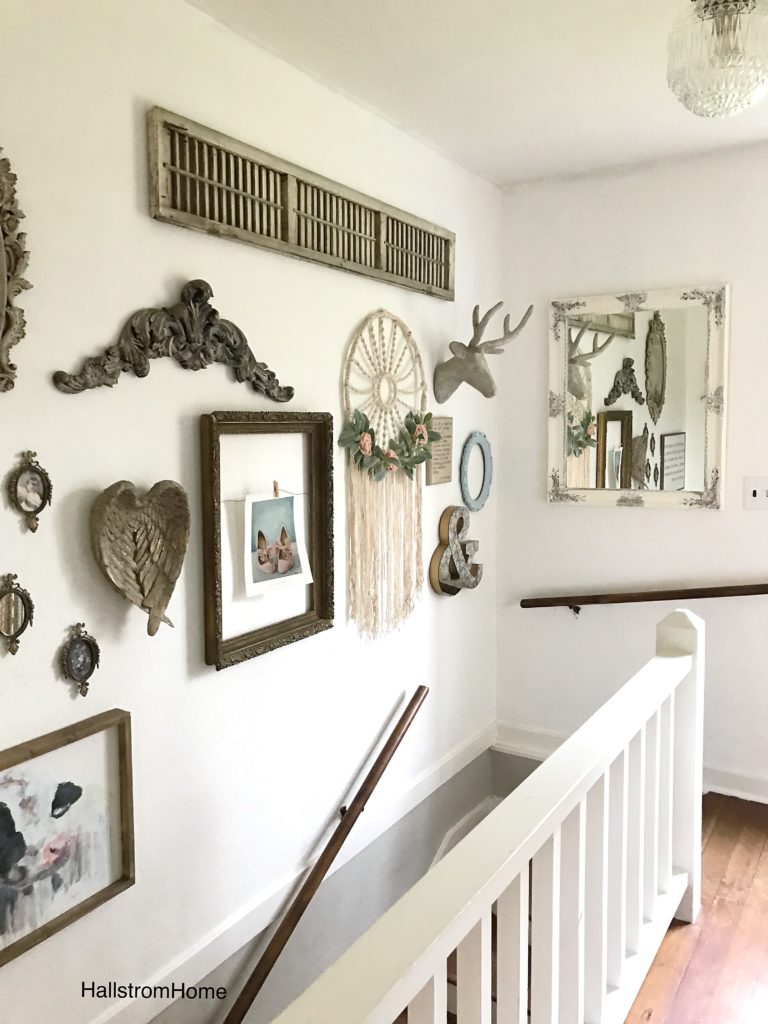 A while back I created a couple fun gallery walls, which you can check out here. I used a few of the pieces that are in my Etsy shop. The best way to approach a gallery wall, is to get many pieces that you like and that will go together. Then you really just go for it and have some fun!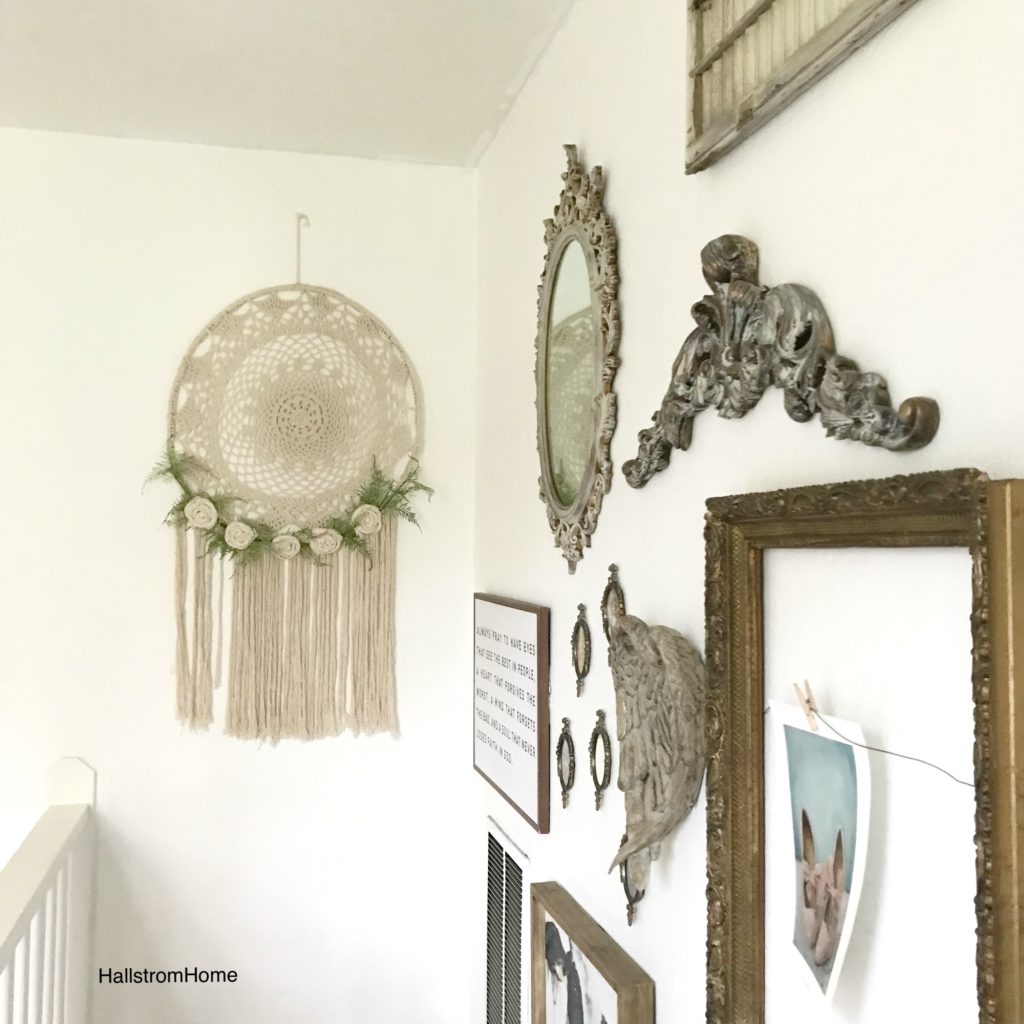 This was a bit scary, as I am afraid of heights! I started to do this on my own hanging over the railing…eeek. I did not want to die! Then I thought, it's time for hubby to take over. He has way longer arms then I do, and won't be struggling to reach. All this crazy, fun at Hallstrom Home can be seen on my Insta stories.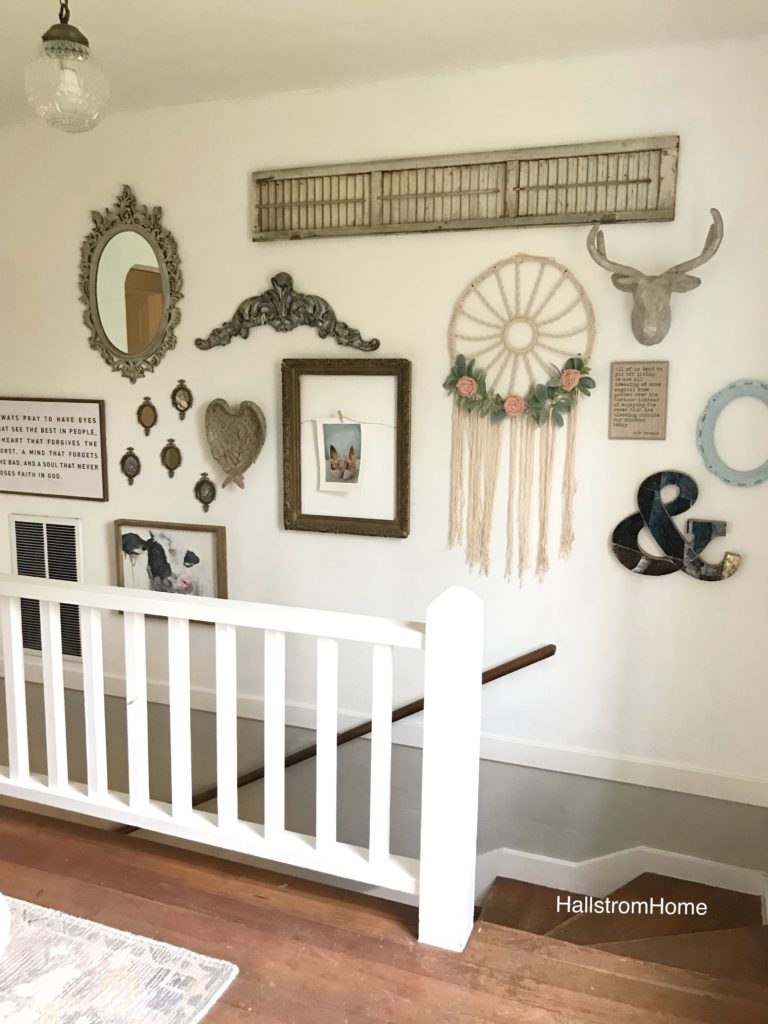 There are so many great parts I love about the gallery wall. One of my faves though is that dream catcher, it's in my shop along with some others here. I'm sure later on I'll add something, or take something down. Another good tip that I do, is to also put double sided tape on the back of the items just to help with being secure. I use a nice brand like Gorilla tape, to be sure that the tape will stay.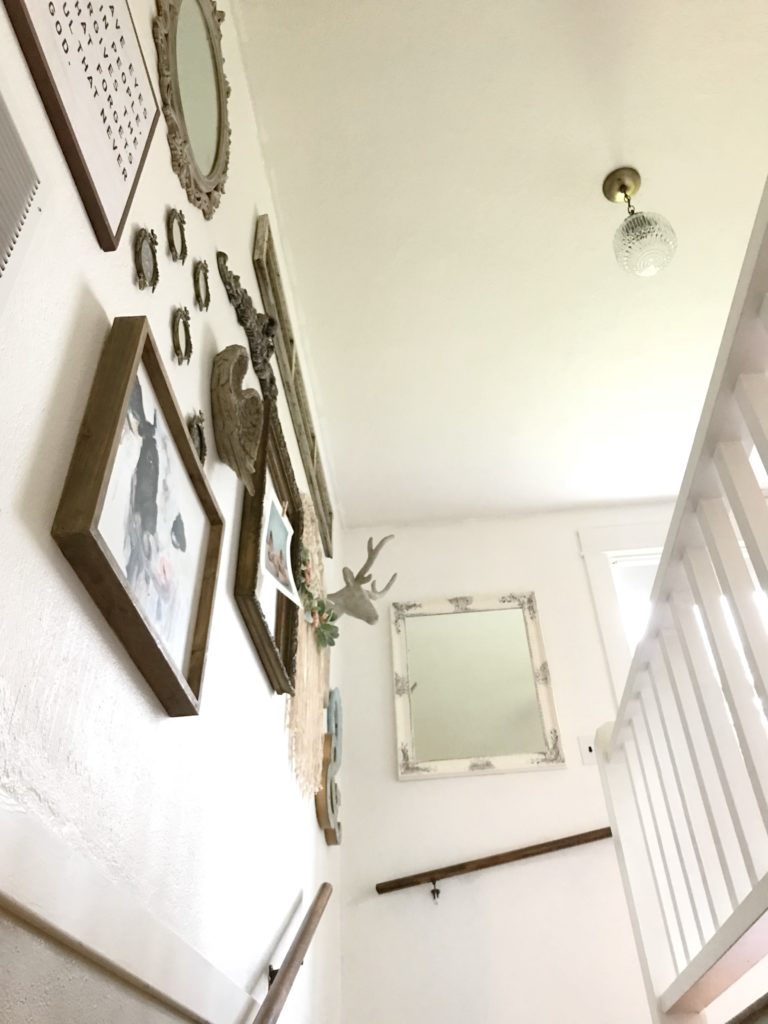 I hope I inspired you all! To get even more farmhouse inspiration, come take a look at my Pinterest here. What's your favorite part about doing a gallery wall?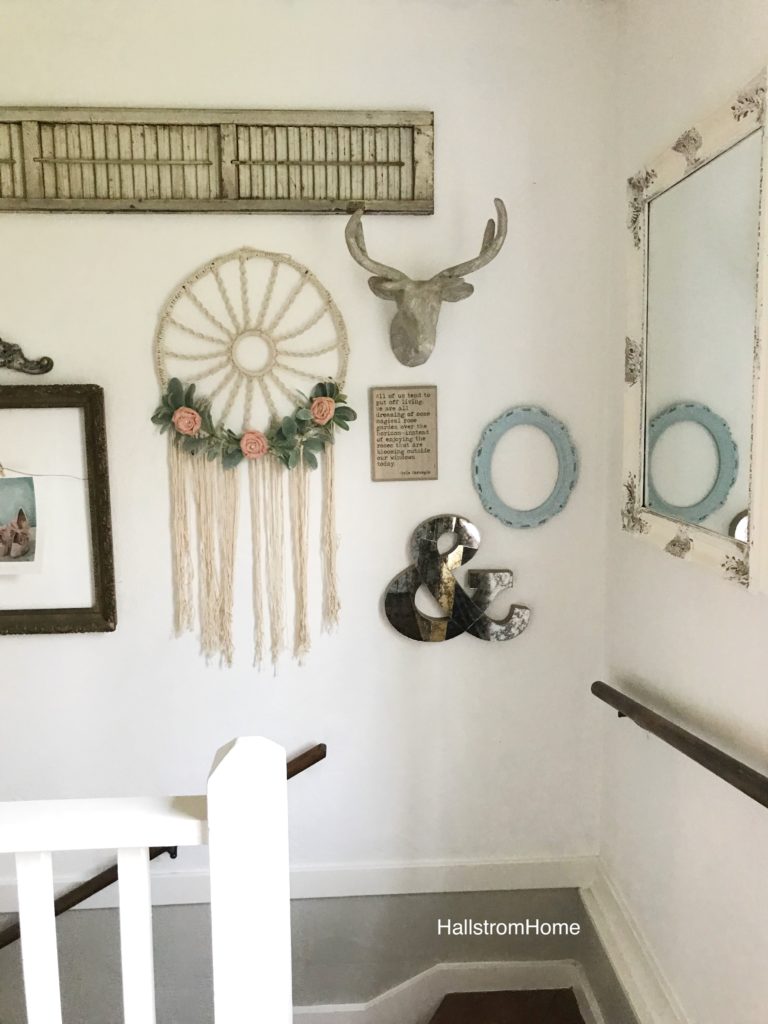 Gallery walls are the best!! It's all the stuff you love, but you're not sure what to do with. There is no special way to do a gallery wall. It doesn't have to line up or be in that perfect spot, because anywhere you put it, it will look wonderful.