Chalk Painting Furniture The Easy Way
Welcome to my tips and tricks to Chalk Painting Furniture The Easy Way. I showed this process live on my Instagram story but wanted to talk about the details here. If you are new to me, you can follow me on IG by clicking here. So lets get started. This process will take you about 30 minutes from start to finish minus the dry time. I will add shopping links at the bottom of this post with our affiliate links so you can purchase directly off Amazon without running to town and searching the isles for the right products.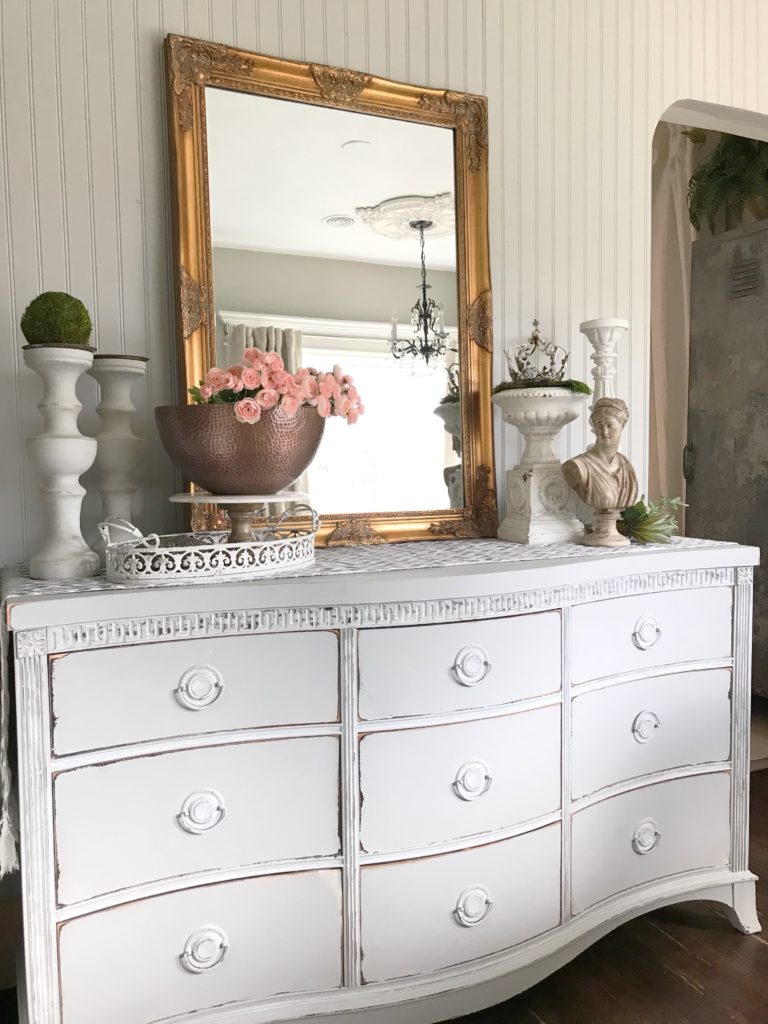 I started with this vintage wood dresser. The details and the construction, I loved. When I found this dresser, I knew I wanted to create it in a french style with some distressing to add a bit more visual appeal. I used the color Driftwood by Dixie Belle. A while back I also created a chalk painted armoire here. I used an amazing spray gun here.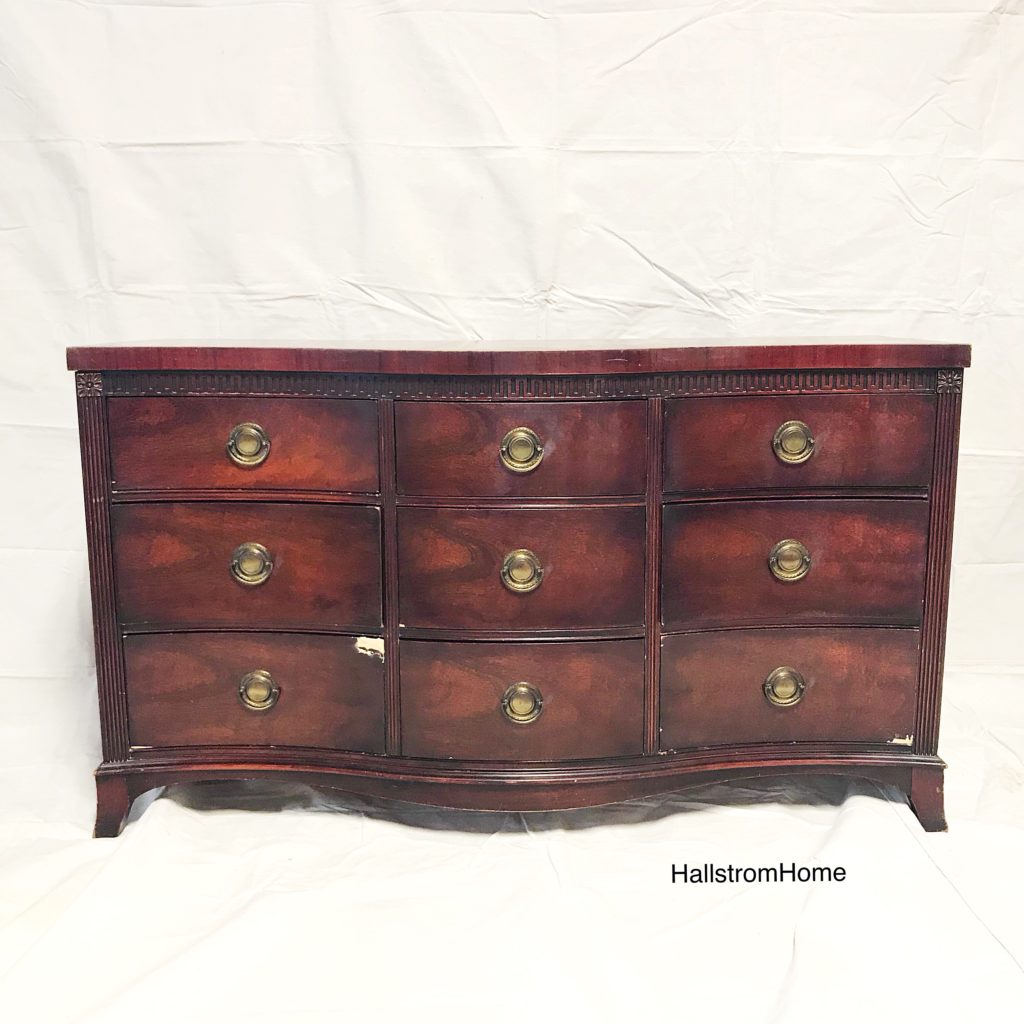 The first thing I did was putty the chipped spots by using this wood filler here. I then wiped this dresser down with a deglosser here. This helps create a clean surface and helps with paint adhesion.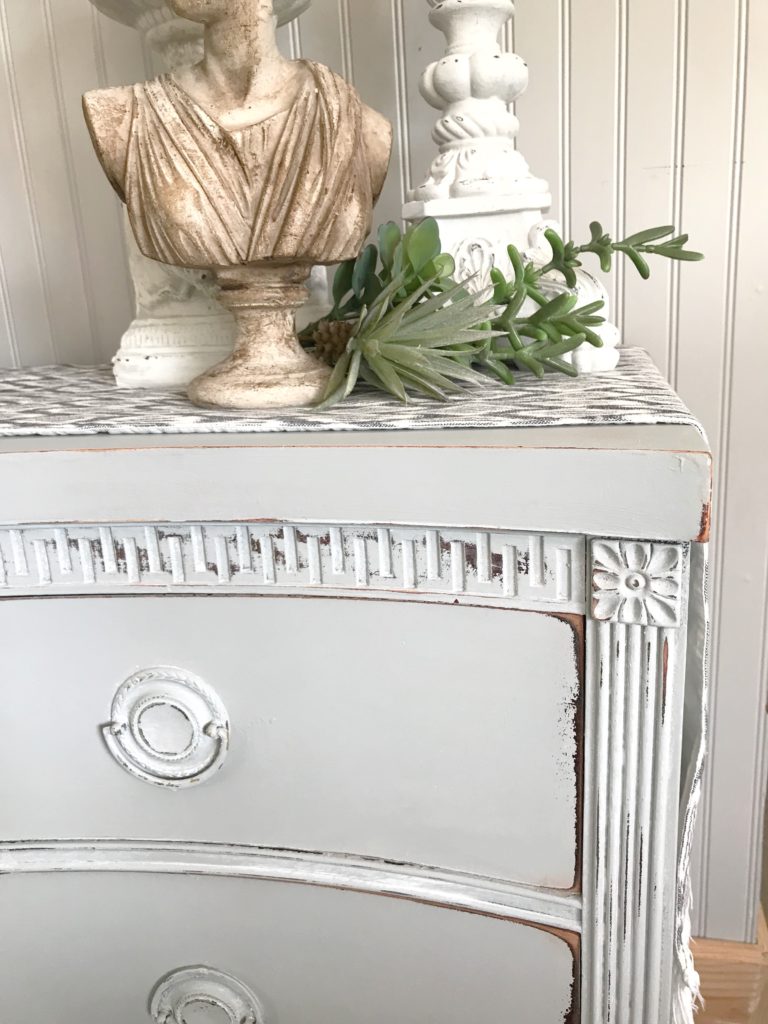 Chalk Painting Furniture The Easy Way
Once dry, you can now apply your paint. I use Dixie Belle found here for most of my projects. I even use it on our custom mirrors. Click this link to see more. Many people ask me about paint brands. I have used so many! If you want to learn more of the basics of chalk painting and see what brands to use and to stay away from be sure to purchase my chalk painting ebook. Their basic white which is called Fluff is my favorite white paint out of all chalk paint brands.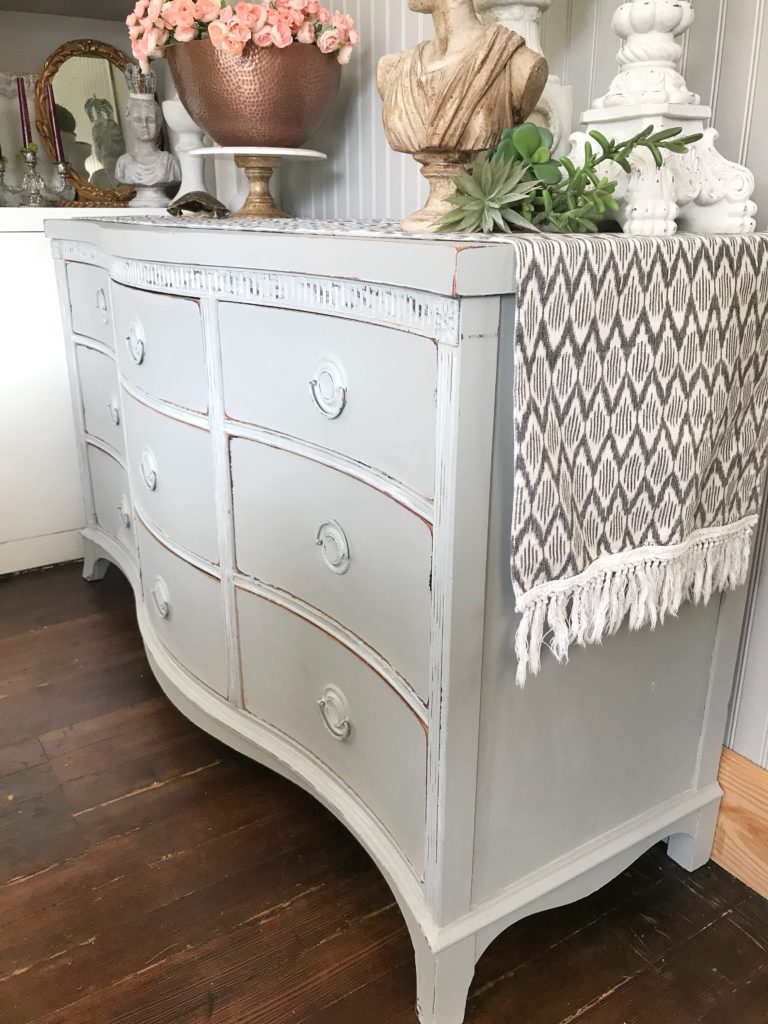 My favorite trick when chalk painting is to leave the hardware on and leave the drawers in. There were a few people that found fault with this, while I was showing this live. Once it is done, it turned out beautiful. When your piece is painted and dried, you can start sanding. I used a electric hand sander to get quick and easy results. I sanded the exterior of each drawer and then added clear wax as shown. See why you don't need to pull out every draw and tape off? This only works when distressing.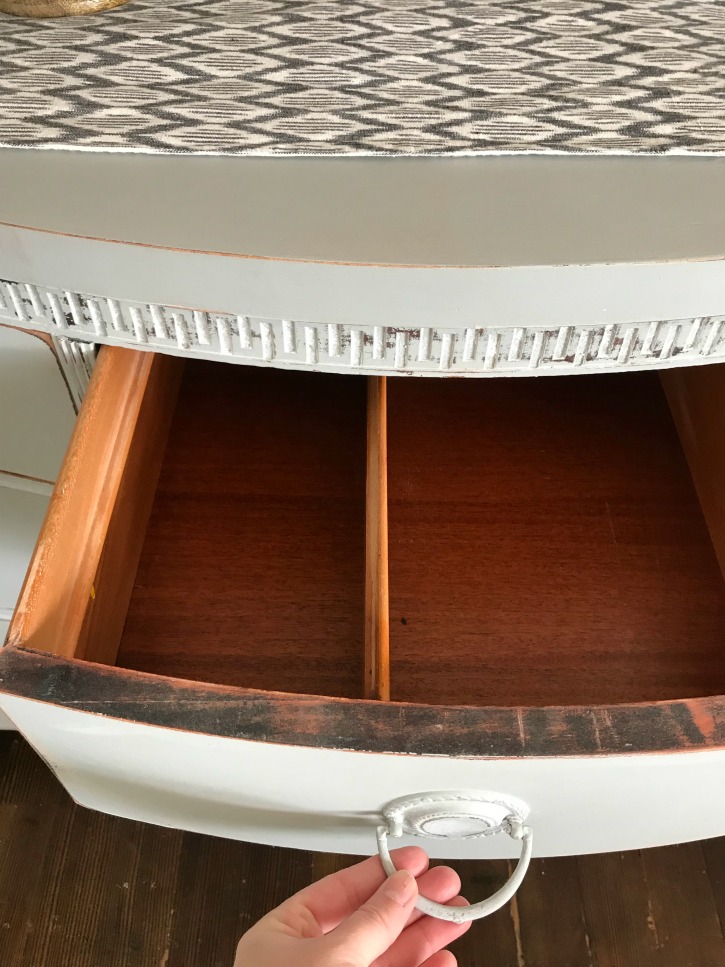 Chalk Painting Furniture The Easy Way
Have you ever used a white wax? That is what I used in the detail areas. I have a detailed tutorial on how to use white wax. Don't worry about the extra white wax that will get on the base of your piece. Once you apply the clear wax, You can use this to remove the white wax where you don't want it. So basically it's like an eraser, yet it still seals your piece. But I also have this piece in my shop if you're not feeling this diy, so come take a look at it here.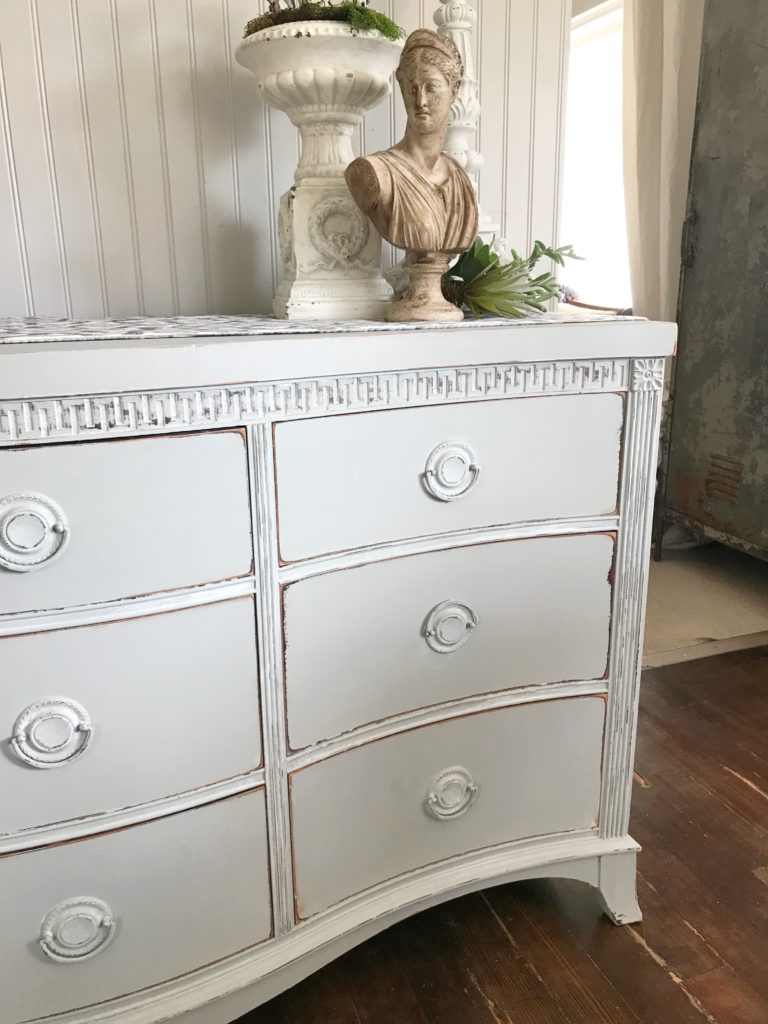 For the top of any piece of furniture, I recommend using a polyurethane as a sealer. This will give a longer lasting top finish. Still waxing my base though, as this is a low use area and I love the look of the matte wax finish. This dresser took me 30 minutes once I started cleaning to waxing. It is just the dry time that takes the longest and you can use a hair dryer to speed it up, as one of my Chalk Painting Furniture The Easy Way Tips.