Shabby Chic is the most popular style for weddings right now, and since I currently have SO many shabby chic items in stock in my Etsy shop here. I decided to create a blog post on Shabby Chic Wedding Table Centerpieces. Shabby chic is meant to have the antique look, even if they are new items created to have that distressed or chippy antique look. It is almost like a mix of farmhouse decor and French decor. Shabby Chic Wedding Table Centerpieces are so unique and really stand out at a wedding.

Shabby Chic Wedding Table Centerpieces
If you're looking for some shabby chic inspiration then look no further! Here's an inspiration board full of shabby goodness! I also have a farmhouse board in my shop, that has so many wonderful items. If you love the shabby chic look, but want a more French twist I have the perfect post for you. French country mantel decor, is great for a French touch at your wedding.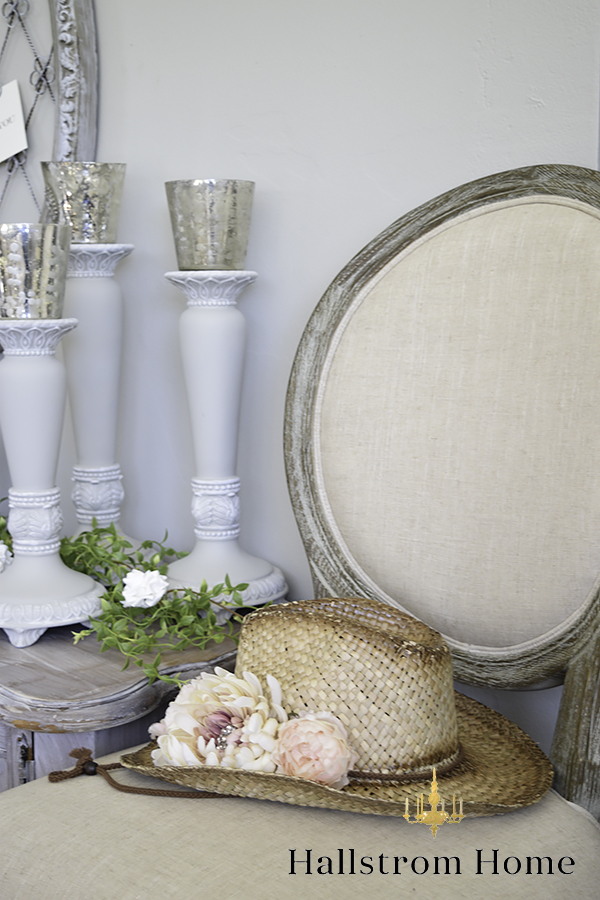 Shabby Chic Color Schemes
First, let's talk about color schemes for shabby chic wedding table centerpieces. You have a lot of freedom when choosing a shabby chic colour scheme. Generally they contain a lot of pastels accompanied with a nice deep color to contrast and add to the 'rustic' feel. In this example, we used purple for our accent color, along with the pastels. Color scheme is always so important. Just remember you don't have to stick to just one color, because that might go overboard. But if you have a couple colors that compliment each other you will be good to go.
Not a lover of pink and girly colors? No worries because you can still do shabby without it! Cool pastel blues and deep browns compliment each other well and you could even add a splash of gold for some extra warmth. All in all, most pastel shades will work as long as you include some deep hues of that particular color. Remember, you are trying to create a 'distressed' and 'antique' look so base colors like brown & grey work best to contrast your pastels!
What To Buy For Shabby Chic Table Centerpieces
Of course, we have so many gorgeous options in our online boutique Hallstrom Home. We also have an Etsy shop that has many antiques and one of a kind pieces. Below will be some affiliate links to share a few options to shop.
There are seriously TONS of other places online and offline that you could buy shabby chic things from but here's some of our favorites! Shop affiliate links below.

We would love to hear about your shabby chic wedding!
Did you have a shabby chic theme to your wedding? Or are you planning a wedding with a similar theme? We'd love to hear all about it and get to share your tips and advice for other brides doing the same thing! Leave your comments below and make sure to stay updated for more content and inspiration!
Are you planning a wedding? If so, you may be interested in these other posts: Wedding Chandelier Shooting and Style Tips, Raspberry Wedding Drink Recipe, and DIY Wedding Memory Board Frames.