It's been a while since I've created a fun tablescape. But I figured I should do a Spooky Halloween Table Setting since Halloween is coming up. I'm usually not into scary Halloween but I had some witches hats and found a huge spider at the store and I got inspired.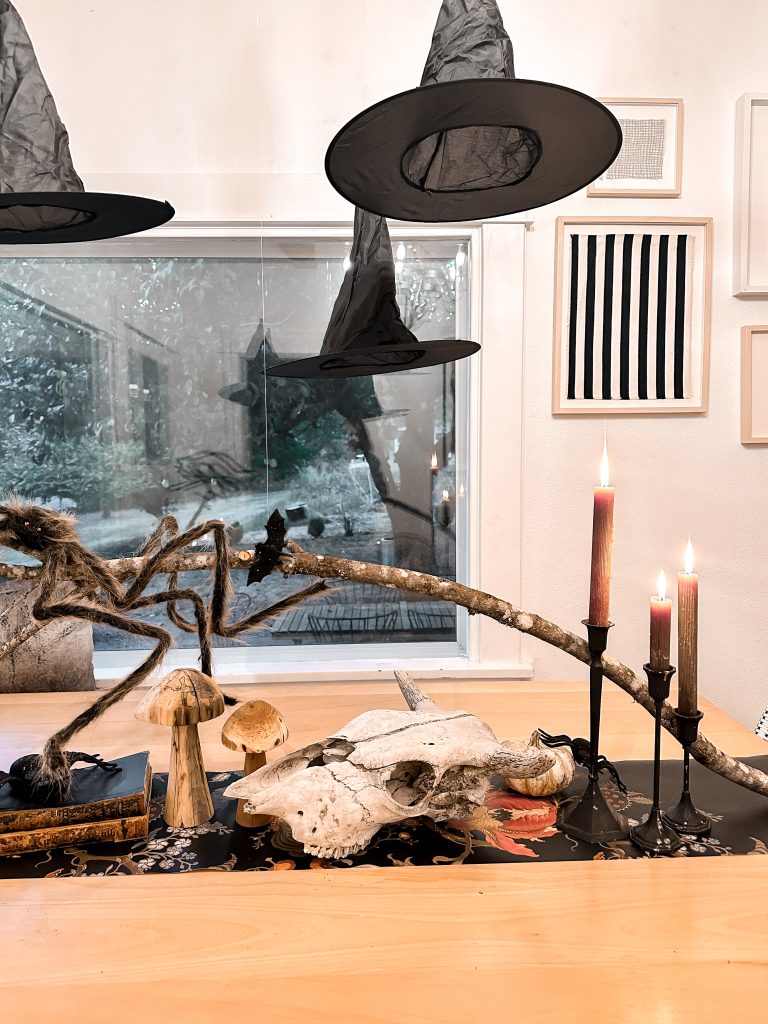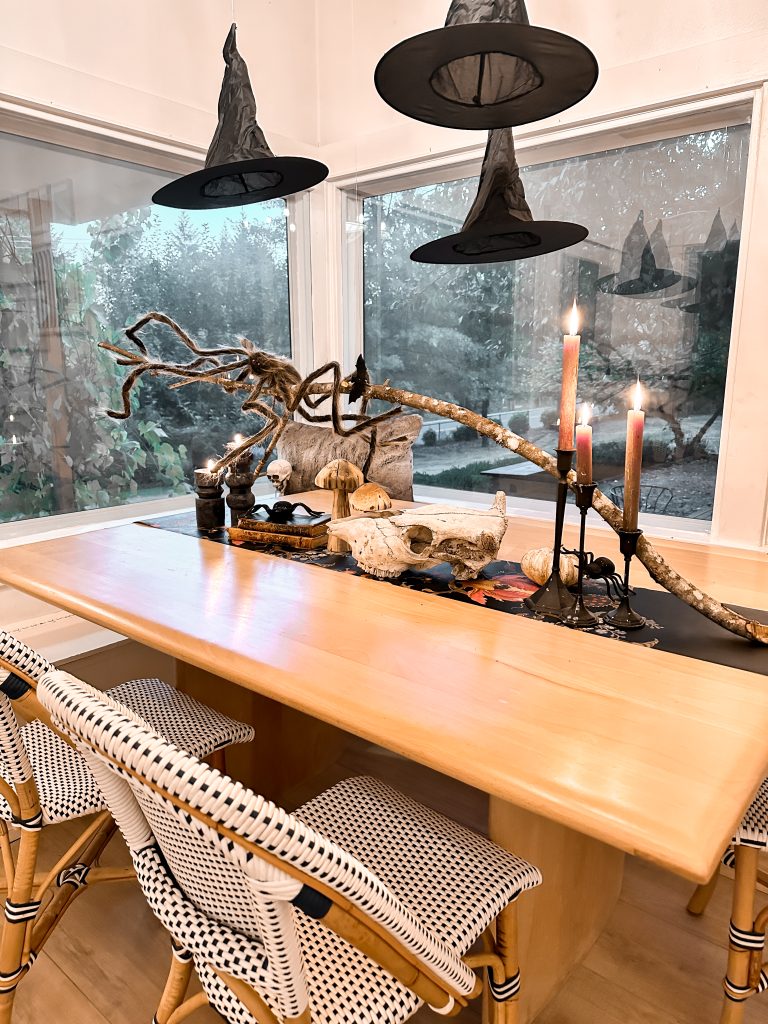 Halloween Tablescape
I started with a Fall table runner. It is actually paper which is so neat when you want something for a slightly lower price point. We carried it in the store but I think it is sold out now. Shop our Fall decor we have a lot of options for setting your Halloween table. My favorite all year round decor is our wood mushrooms, but I think they are so festive for Fall and Halloween. I placed a grouping of those and then we have this old skull that has been lying around and I'll use it in my decor here and there. I figured this would be the perfect time for a skull!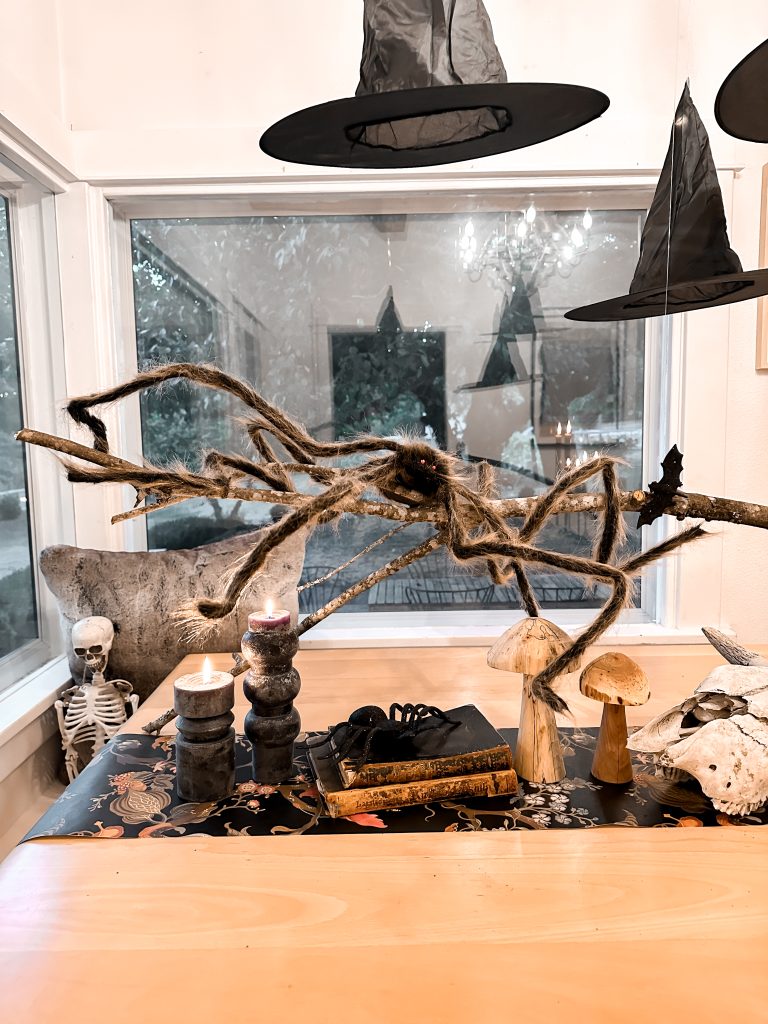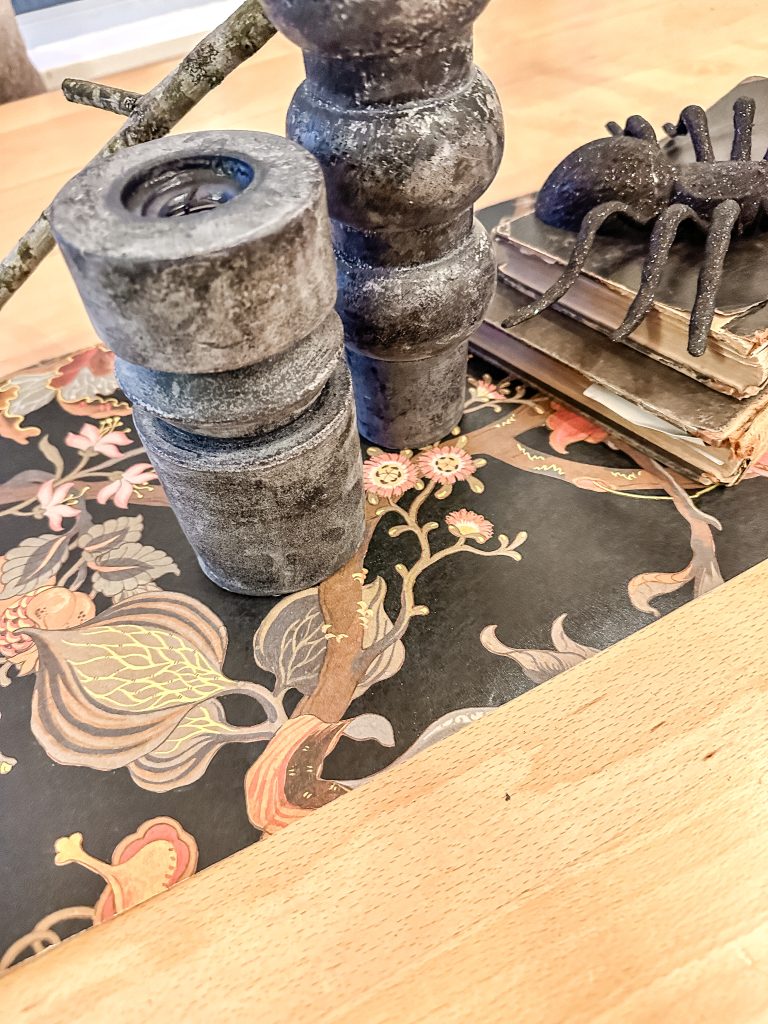 Then some old books I got from my mother in laws house. Black wax candles are a must for Halloween. How spooky and elegant!! The witch hats really are so spooky and whimsical, I loved that addition to the tablescape. To add a little drama to the table I added this large branch, I love it! It's so neat especially for the middle of a table!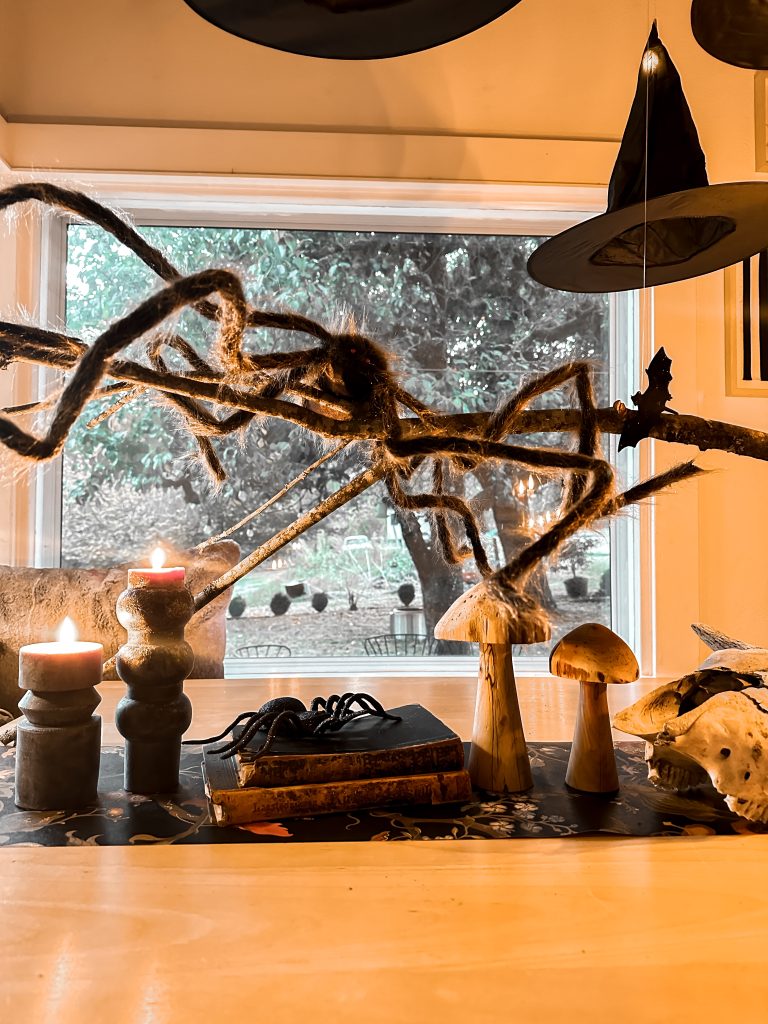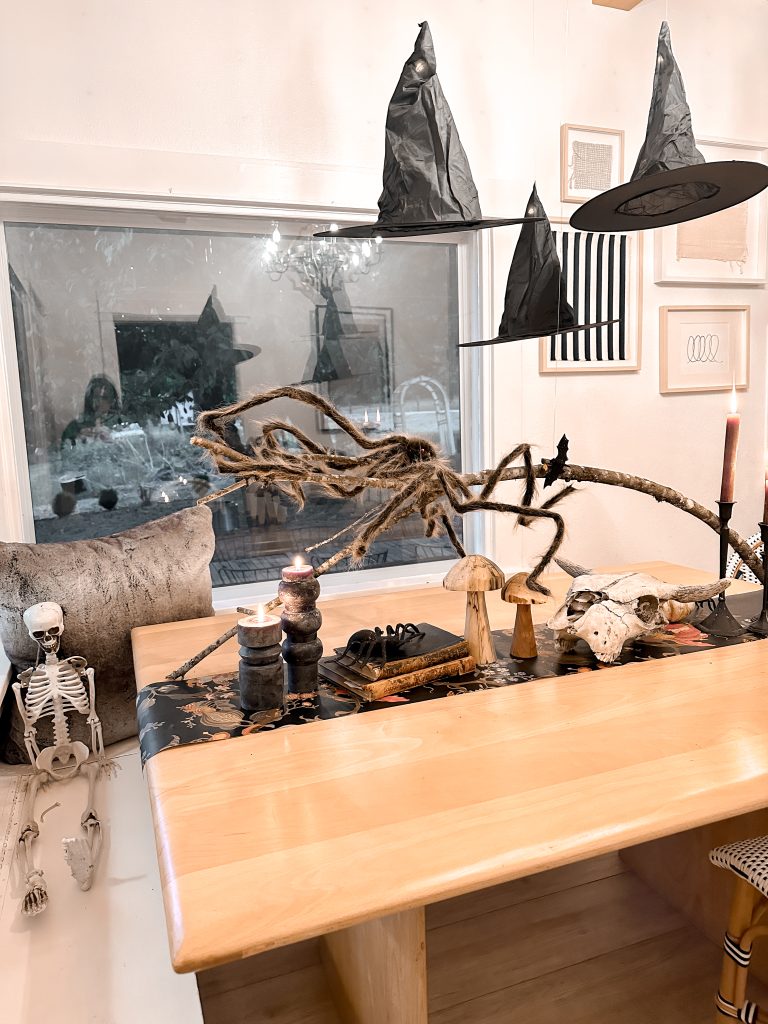 Spooky Halloween Table Setting
Oh don't even get me started on this huge spider. Too creepy for me but guess what he still ended up on my table. Even though he's creepy, he's still pretty cool and really made the whole table come together. If you want a creepy table go for the skeletons, spiders, blood, all the gory stuff! Now I do have some more elegant Halloween table settings. They just don't have any skeletons or big spiders, which is more up my alley. But don't get me wrong this one was still so much fun and really got me in the spirit for Halloween!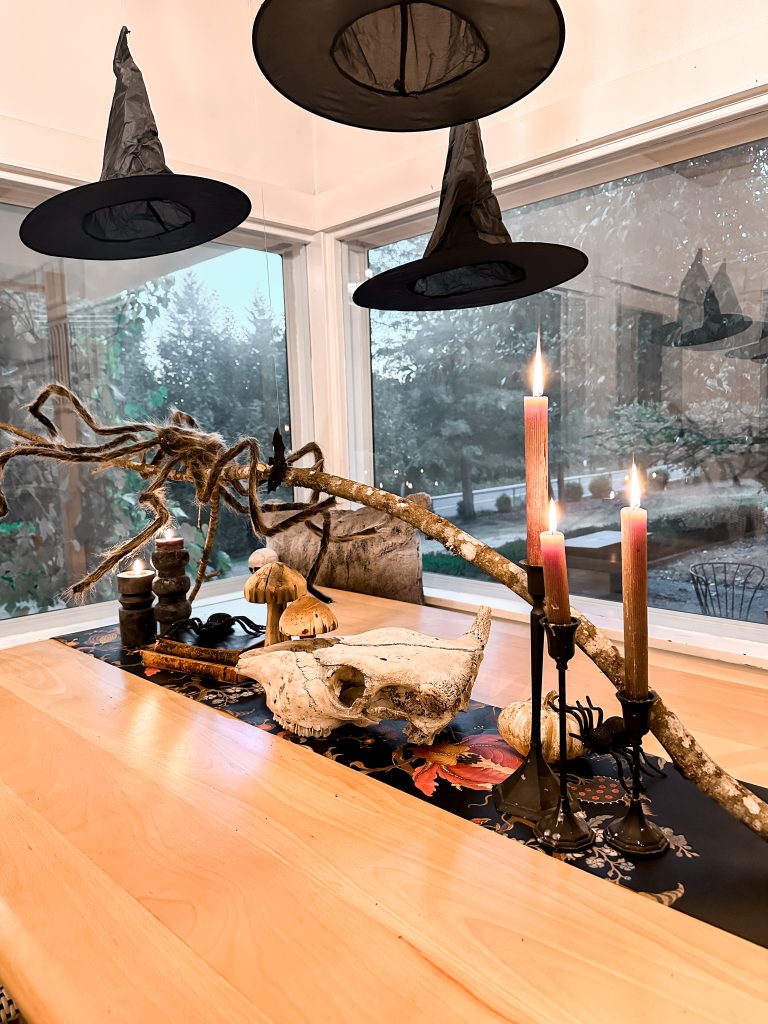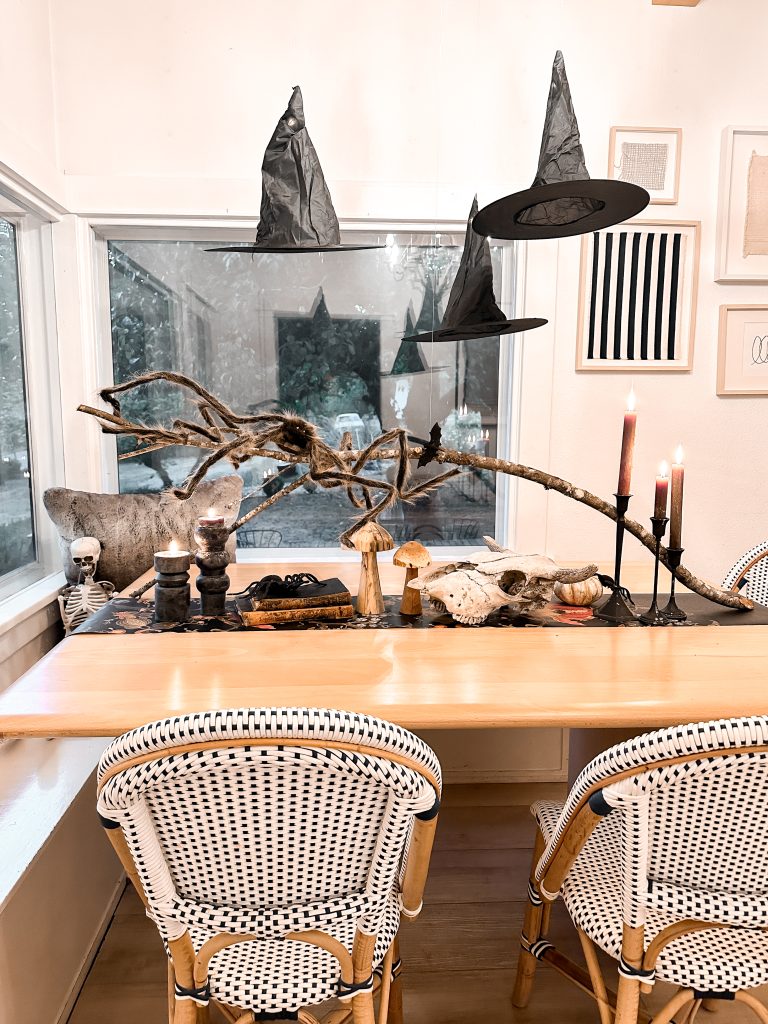 Do you guys see my new friend over there? Mr. Skeleton! I promise he's friendly. Thanks for coming by! If you want more behind the scenes be sure to follow us over on Instagram. If you want some fun shopping links and best sellers in the store make sure you're signed up for our weekly emails.