Updating Your Farmhouse Kitchen Under $1,000
Want to redo your kitchen without breaking the bank? Let me show you how Updating Your Farmhouse Kitchen Under $1000 can be easy and fun.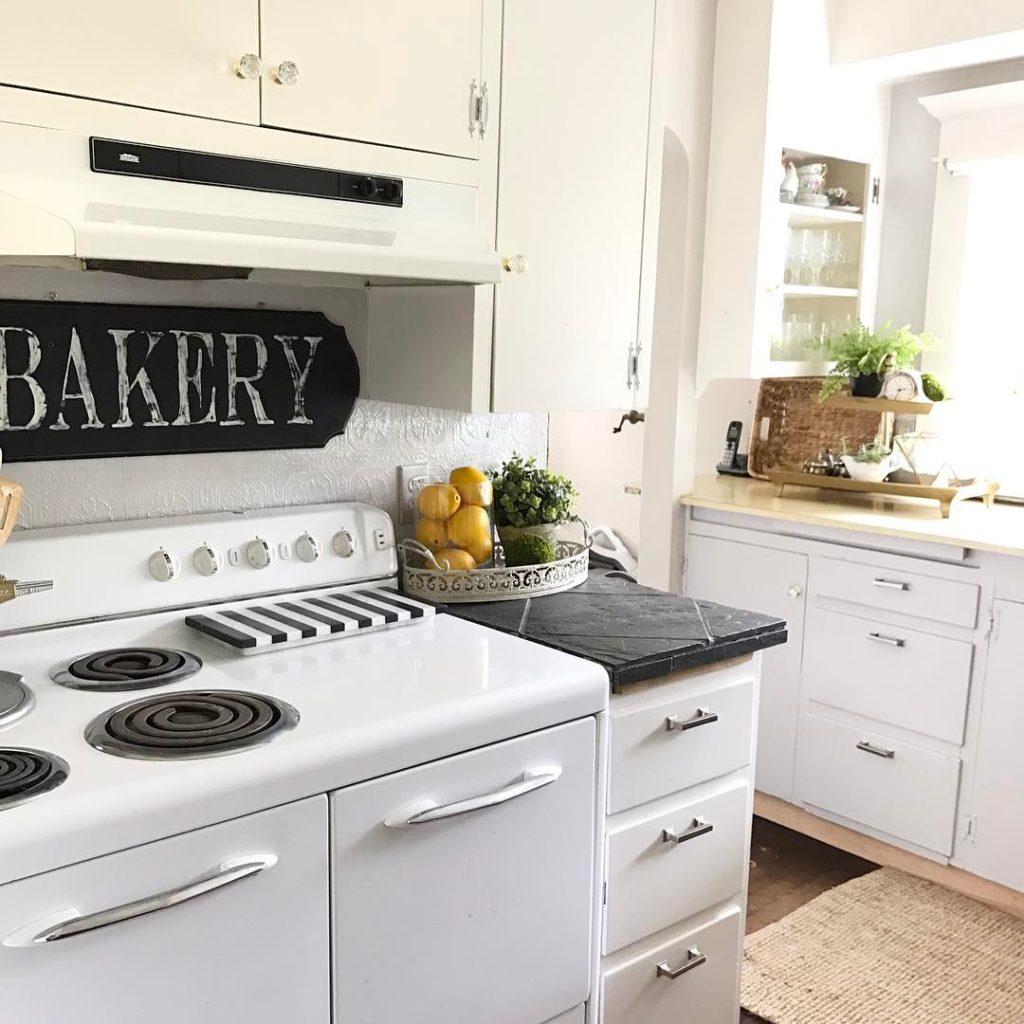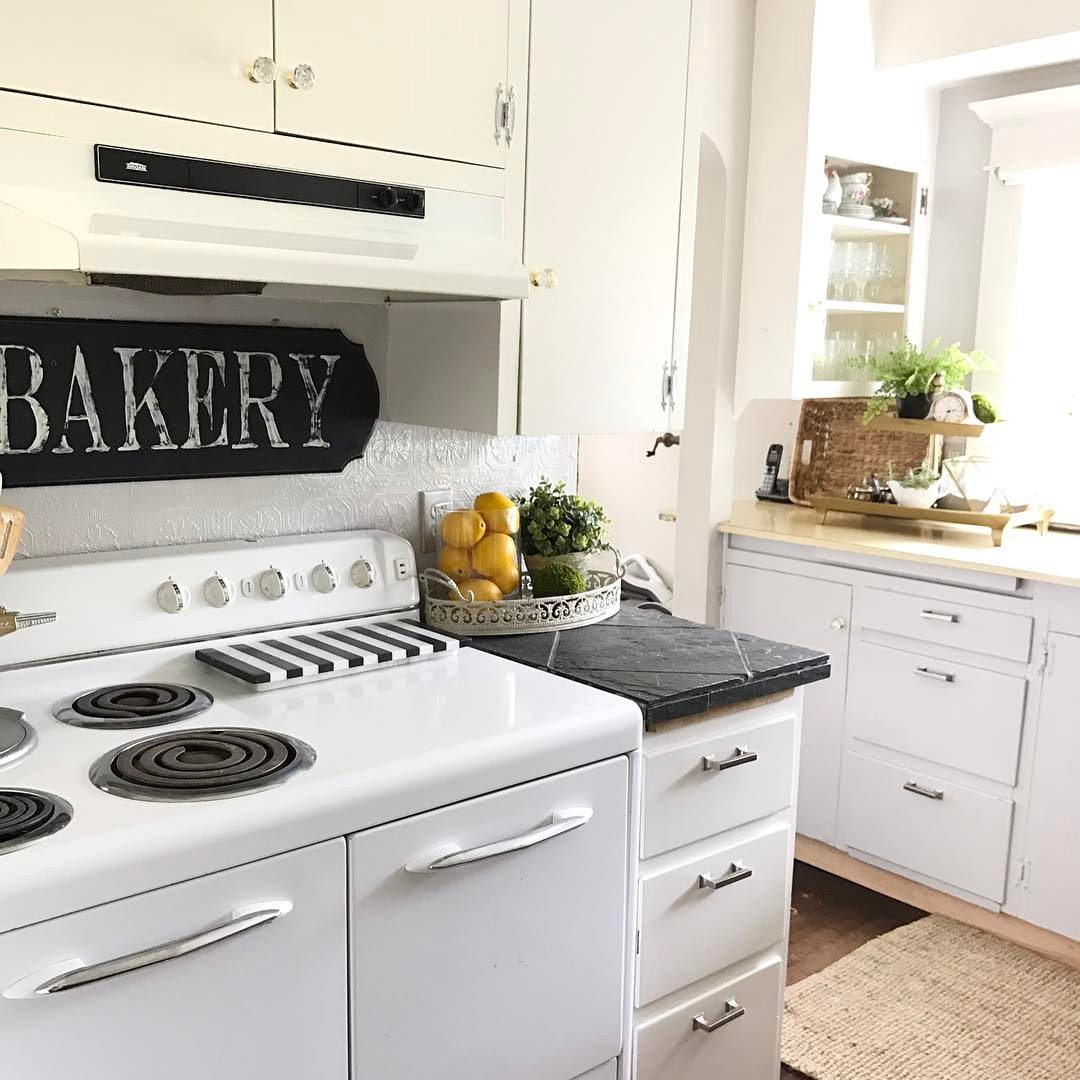 The main factor in Updating Your Farmhouse Kitchen Under $1000 is painting the cabinets. For this I used Benjamin Moore Advance Paint as found here on Amazon. I will include this affiliate link below so you can check it out. I have been using this product for years and love how smooth it turns out once dry. This is a self leveling paint so you want to limit your brush strokes. Feel free to leave me a message if you have any questions. Check out my favorite paint brush post here.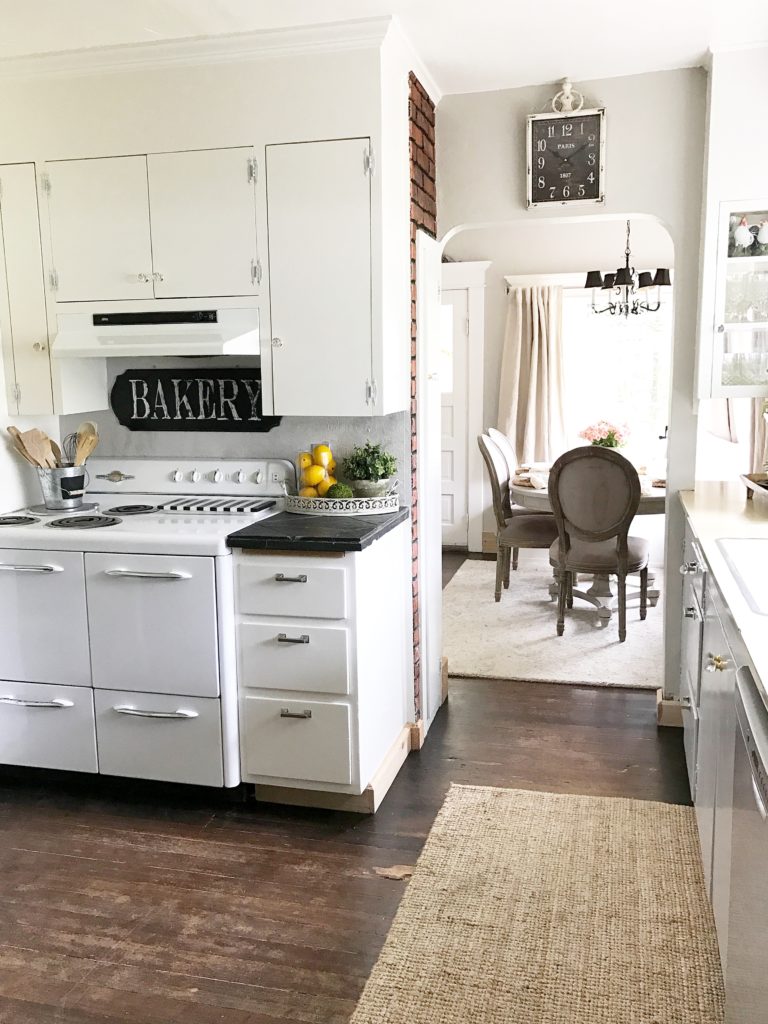 The fun part to Updating Your Farmhouse Kitchen Under $1000 is the hardware. I used RCH Hardware for my crystal knobs. I couldn't resist adding a little bling to update the farmhouse kitchen. These are really affordable and I have been getting many complements from family and friends which makes this update even better. I will include a full view of the knob at the bottom of my post.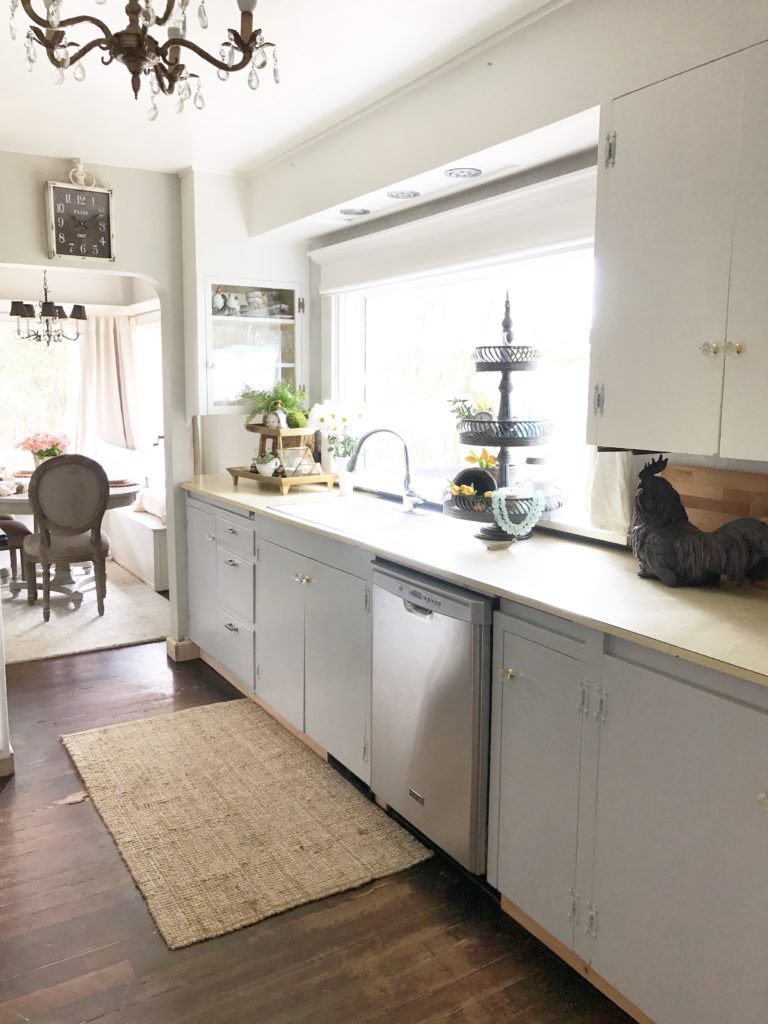 As you can see that I still have my 70's yellow counter tops. We are planning a major kitchen remodel one of these days and I can't wait to show you all the big changes we make in the future. One thing I decided was that I would continue to use this beautiful hardware on my new cabinets but will get different pulls. RCH Hardware has many styles to choose from when Updating Your Farmhouse Kitchen Under $1000.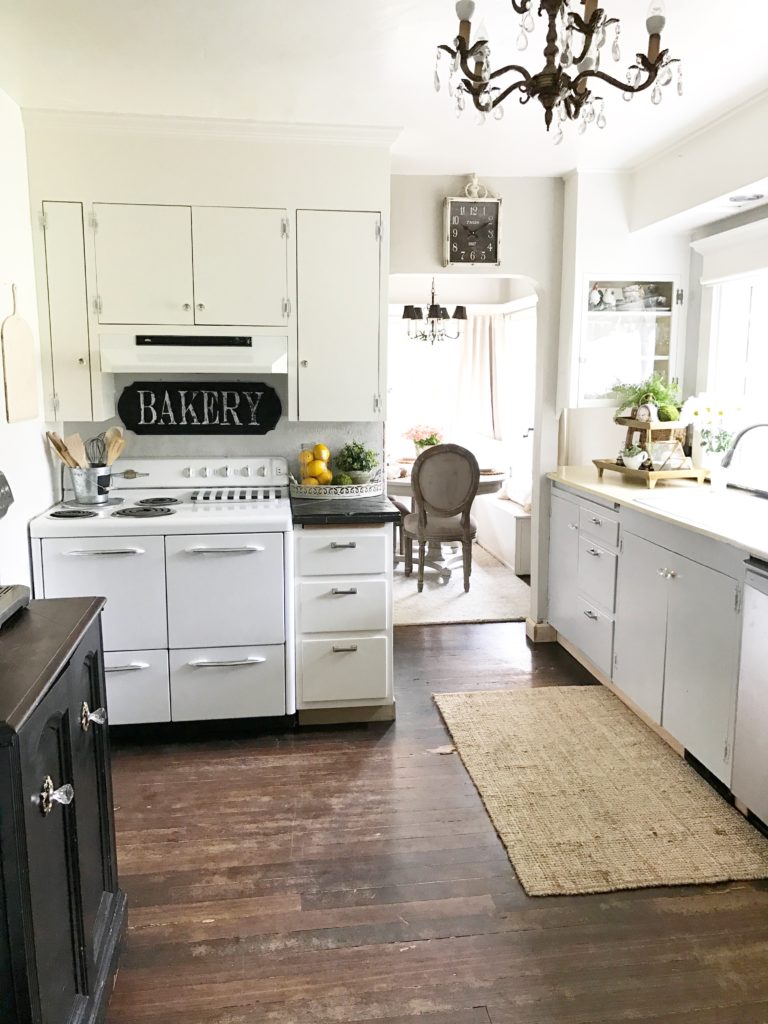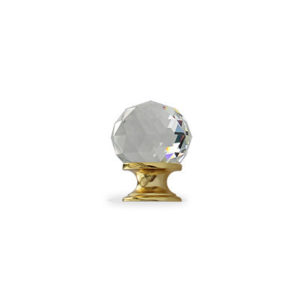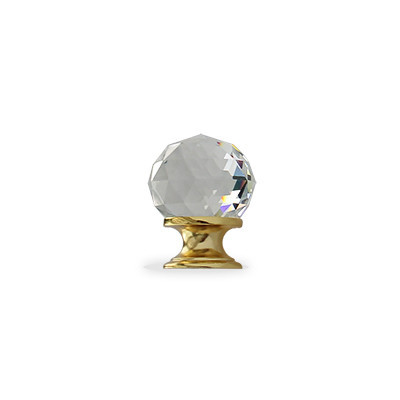 Finally I included affiliate links so you can shop this look. Did you know sometimes I will hop onto a blog that I follow and will click one of their amazon links? From there all my purchases will help give a little income to that blogger even when it's not their item I bought. I figured that was a pretty cool thing to do.
Before I give all the home decor options below, I thought I'd mention that you can find the oval tray and other home decor items in my shop at Hallstrom Home, Link Here. You can also follow me on Instagram for all my latest updates here