Seven Farmhouse Kitchen Designs
I've been browsing some kitchens lately, to update my own kitchen. There are so many beautiful ones out there! I am going to show you Seven Farmhouse Kitchen Designs that I love. There are many different things to consider when remodeling your kitchen into a farmhouse one. I will give you some inspiration!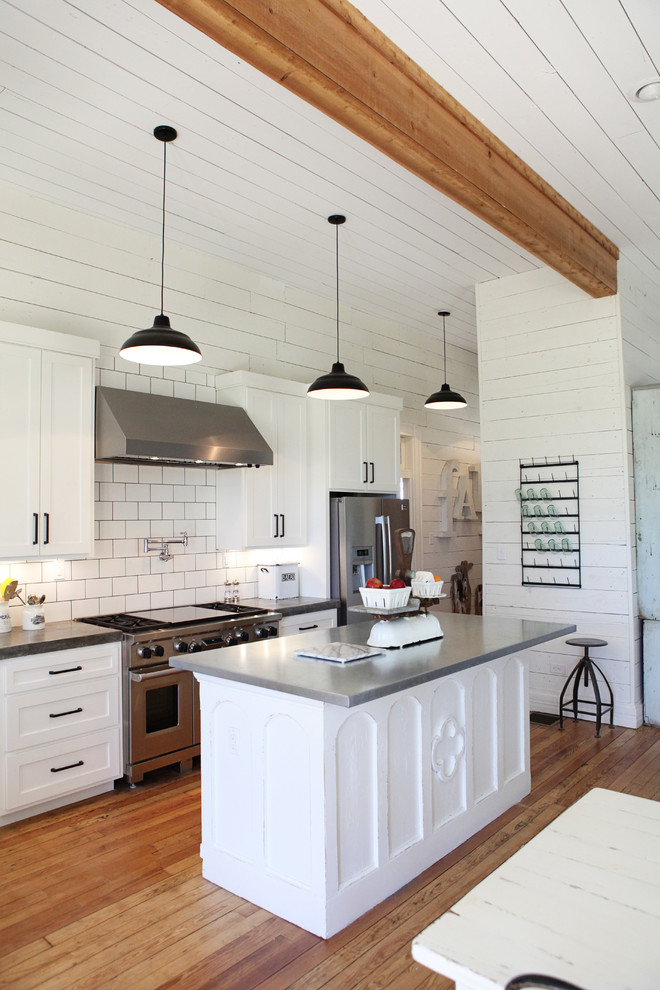 Okay, this shiplap is wonderful! Joanna always does a lovely job with shiplap. With nice clean lines it really adds to the space, but it really creates a farmhouse feel. Shiplap is a great way to update your kitchen. It is not an overpowering look, but it can make the space more exciting.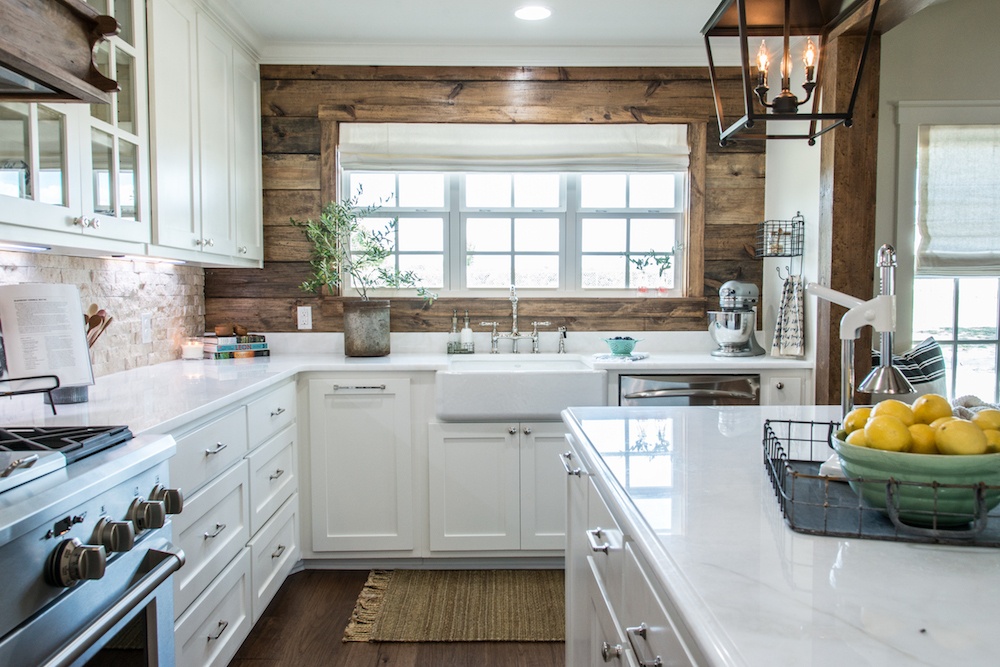 A very perfect way to create your farmhouse kitchen is to add a farmhouse sink! These sinks are a great way to get the farmhouse look. They are big and perfect for the farm life.They are practical for big families too, when you have many dishes they won't spill over out of the sink.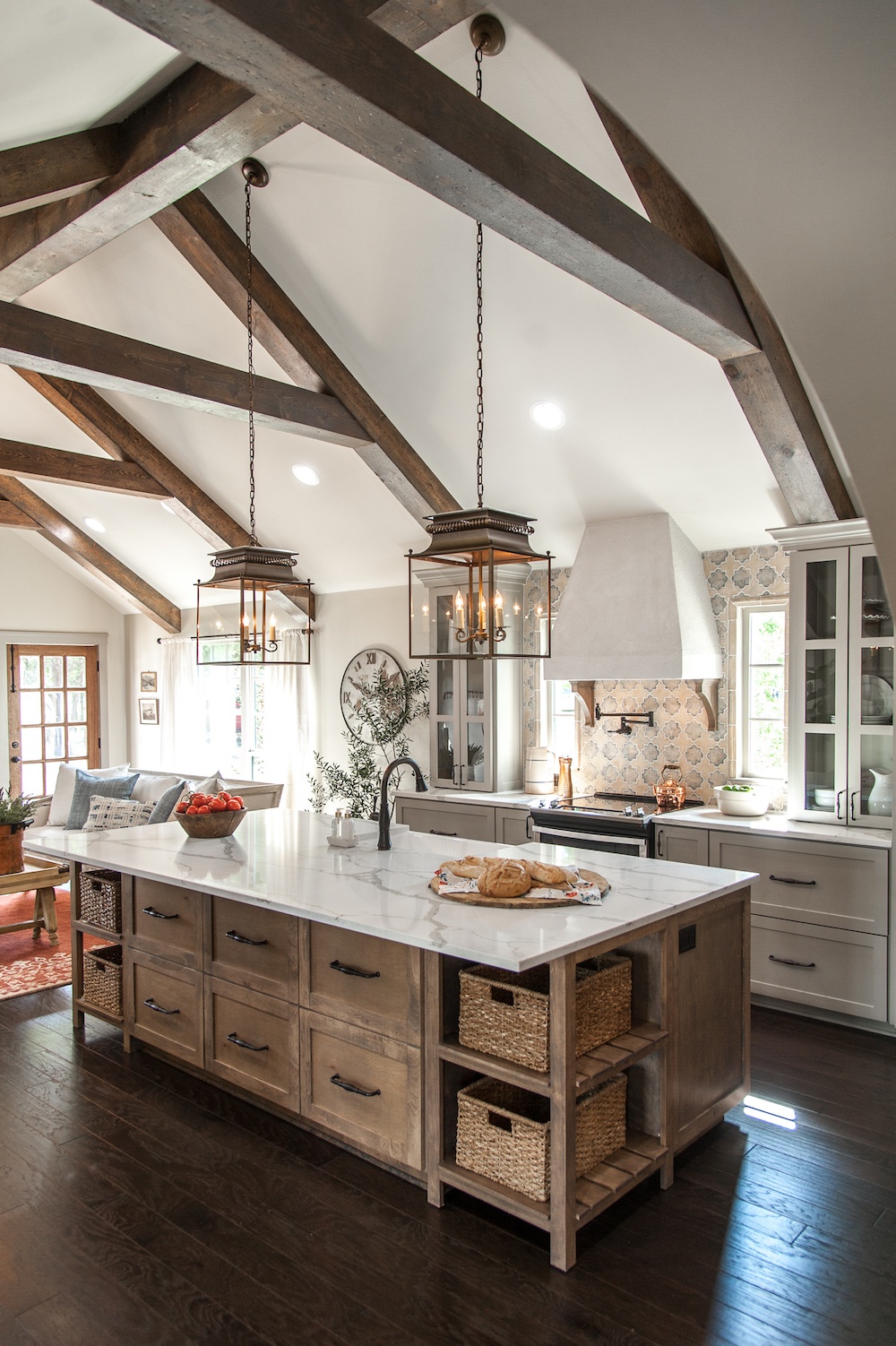 Wood beams really warm up the space. They add a rustic farmhouse feel to your kitchen. Wood beams can really highlight a large space. If the area is feeling cold these can make it feel cozier.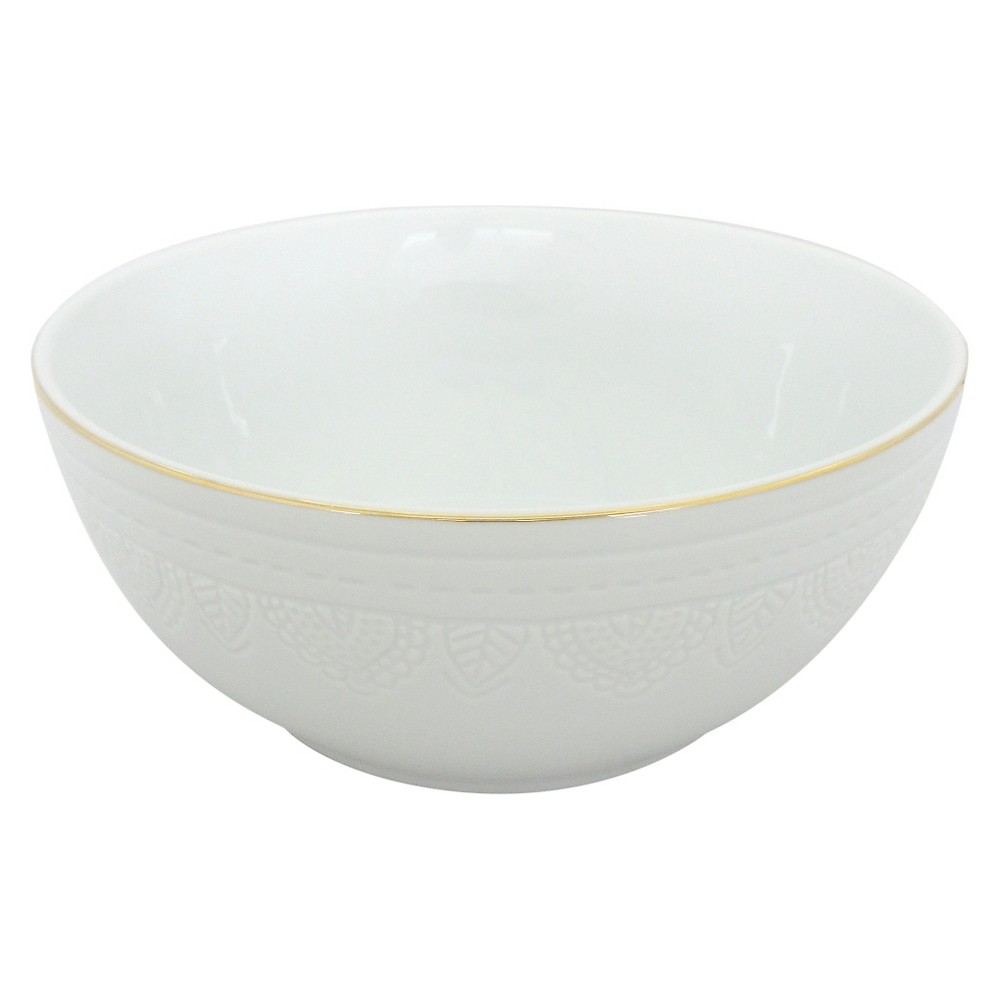 Seven Farmhouse Kitchen Designs


Having some open shelving is very helpful, it is easy access and you can see everything. It can give a fresh look to your space. It is important what goes on the shelves. You want items you use often and you don't want it to look cluttered. You don't have to worry about cupboards being left open. Open shelving creates a clean, farmhouse chic look.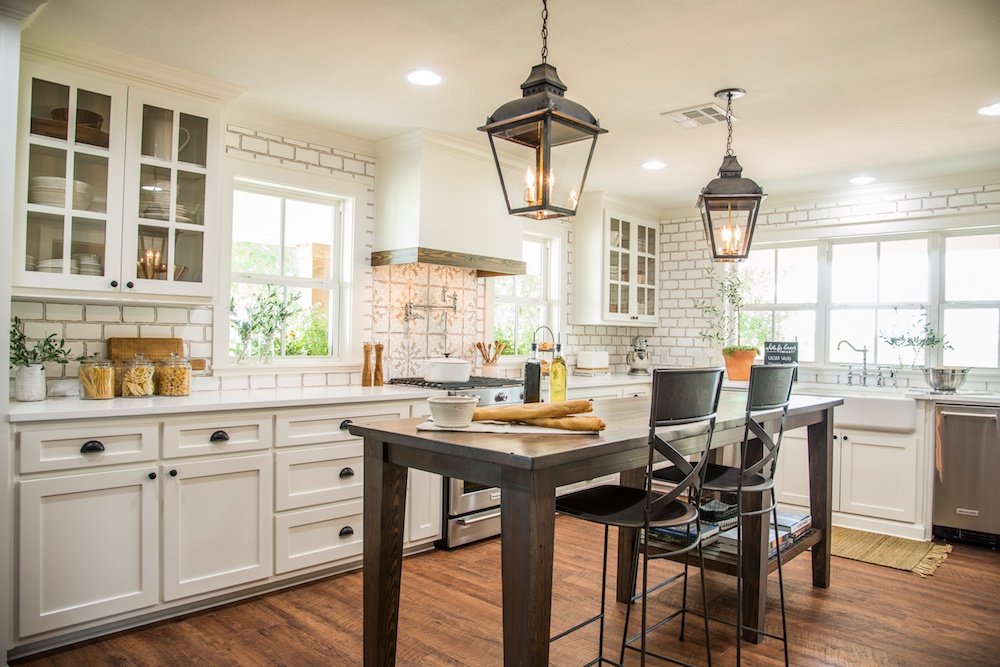 Subway tiles against some patterned tiles screams farmhouse. The picture above is a bit of a twist on subway tiles. It really opens up the space and makes the room lighten up. With the white against the dark island table it evens out the space. Subway tile is a great way to get that farmhouse look and keeping the space simple.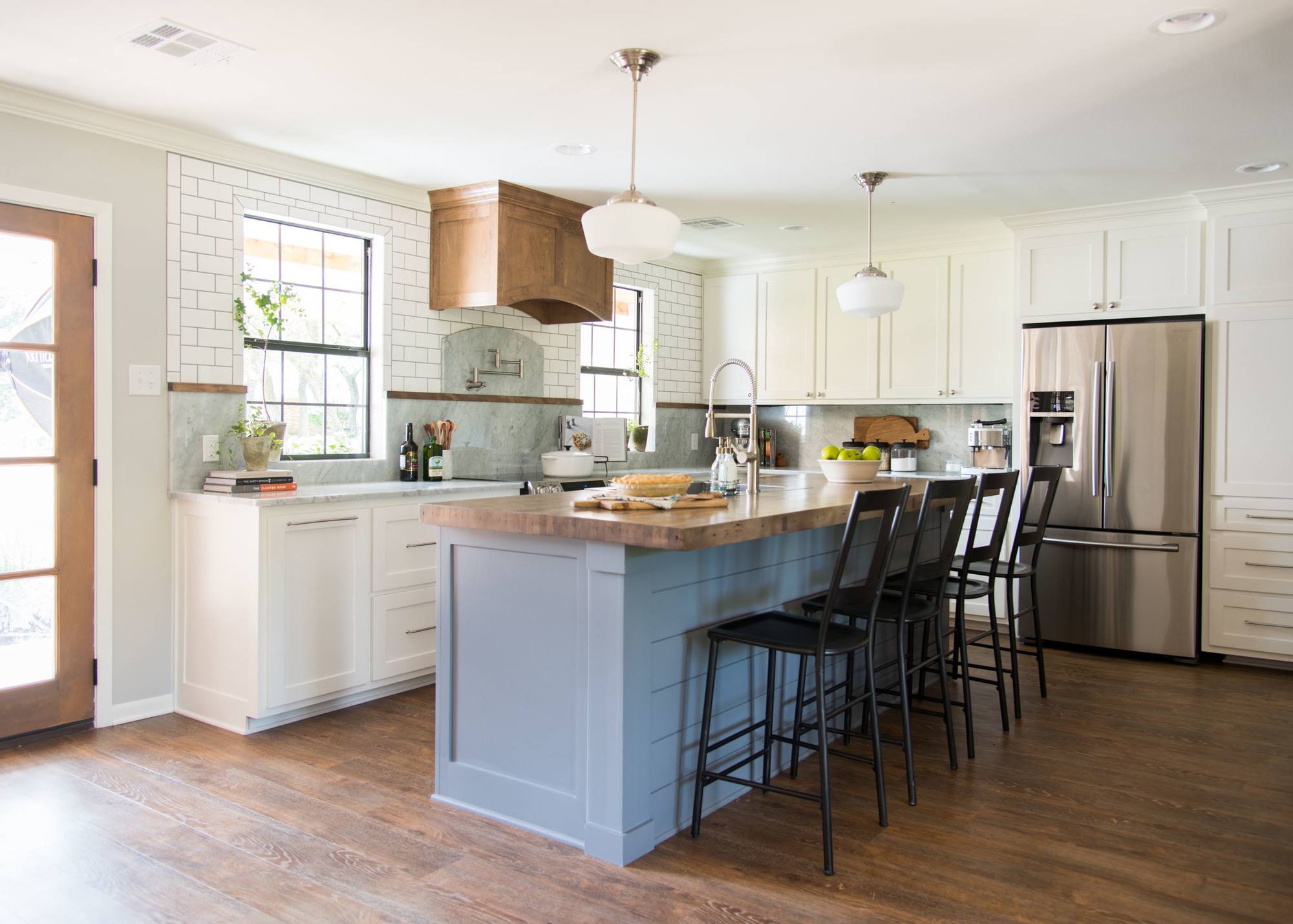 Adding a pop of color can be really fun! It makes the space open and it becomes the center of attention. When adding color you want to make sure it will be one that you won't get tired of. You also don't want a color that's too bright and you will only focus on the color. It needs to draw the eye in but also have it focus on other places in the kitchen.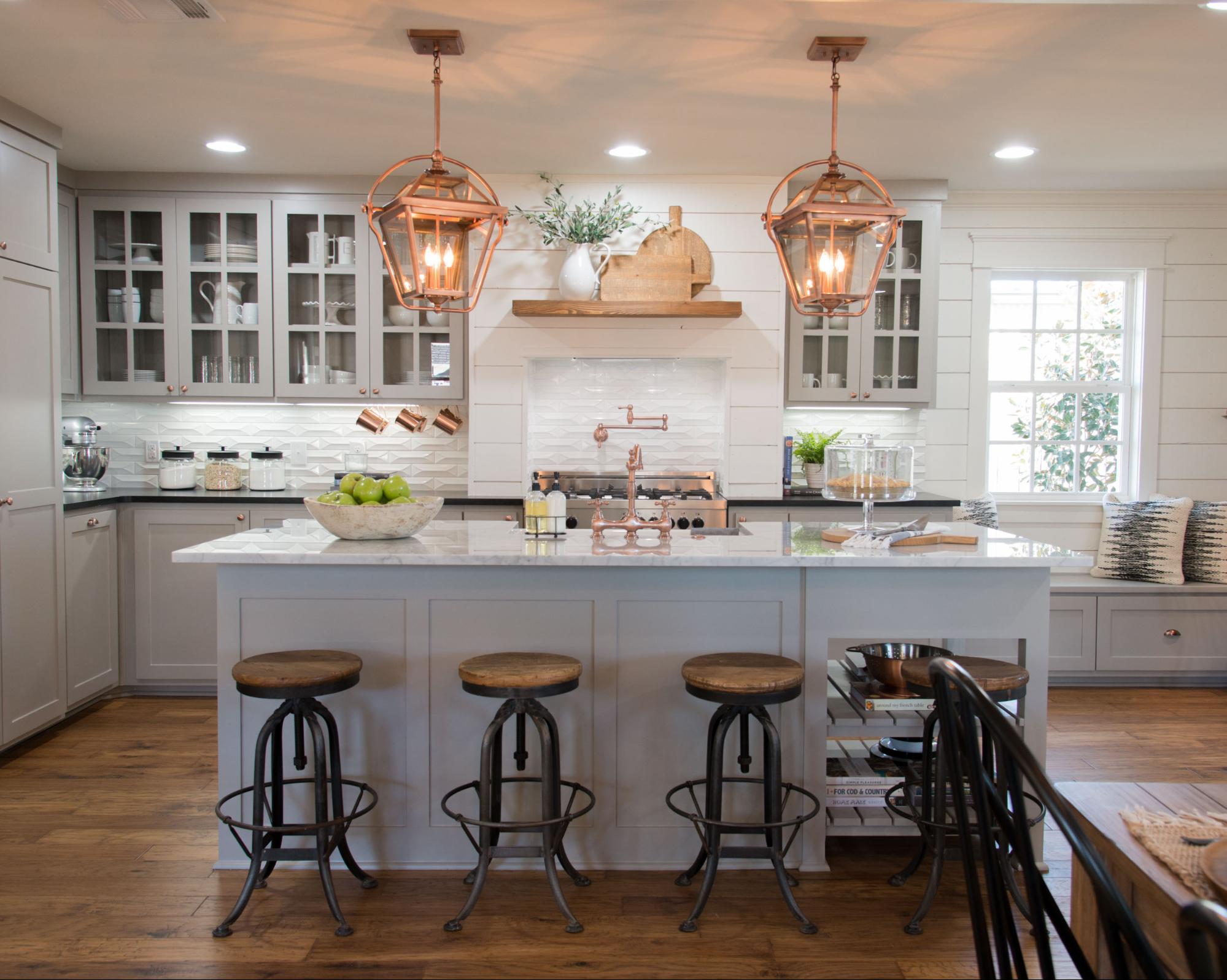 Lighting is big in a kitchen. Usually you want to have it be very light in a kitchen, you will want to see what your'e cooking! These copper lights are stunning. They really are the center piece of this kitchen. But the lighting you choose does have to fit well with the space and you don't want it to be too overwhelming. Copper lights add a special touch to the farmhouse look.

Take a look at our simple kitchen remodel in link here.