I got this really great whimsical idea to stage the veranda in a Vintage Outdoor Garden Party Decoration Ideas. All because we finally completed this Restoration Hardware style metal orb chandelier! It happened to be a beautiful sunny day here in the Pacific Northwest, so I grabbed the wrinkled linen tablecloth. (Let me interject that this girl does not have time to iron when there's decorating to do.)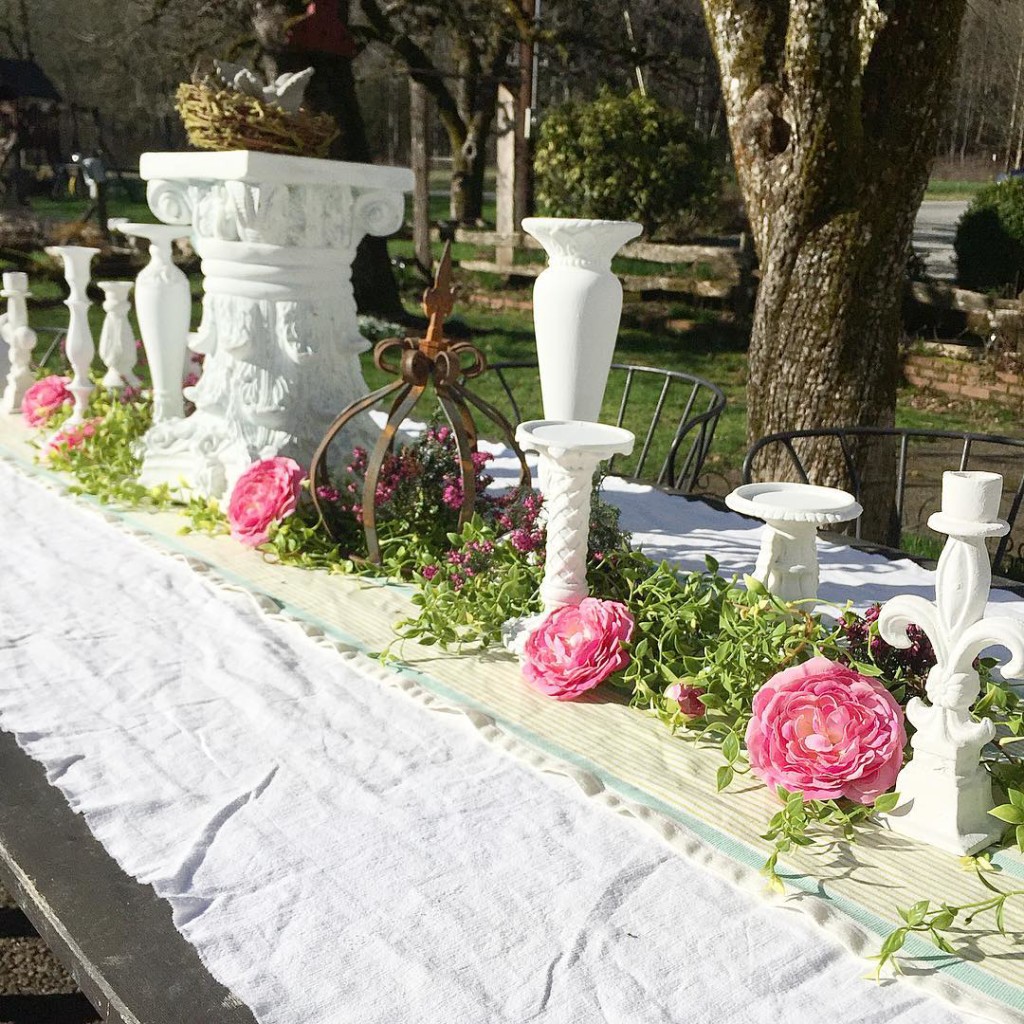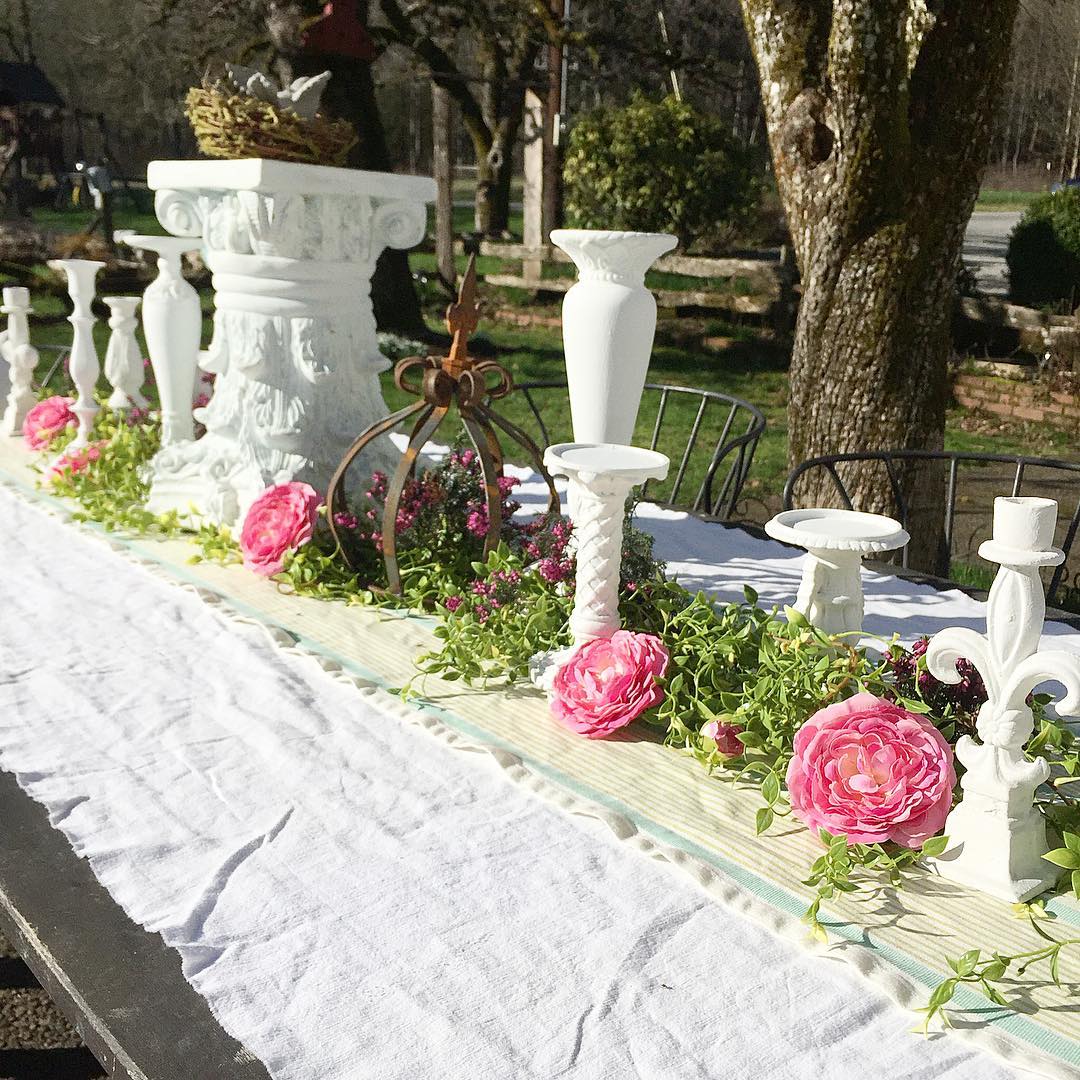 Who loves the Restoration Hardware orb chandelier but can't afford it? (Me, Me!;) We started off with rusty metal bands and this darling little chandelier. To create this look, we hand strung these crystal pendants in a vintage style so that the beads would drape in a soft elegant manner.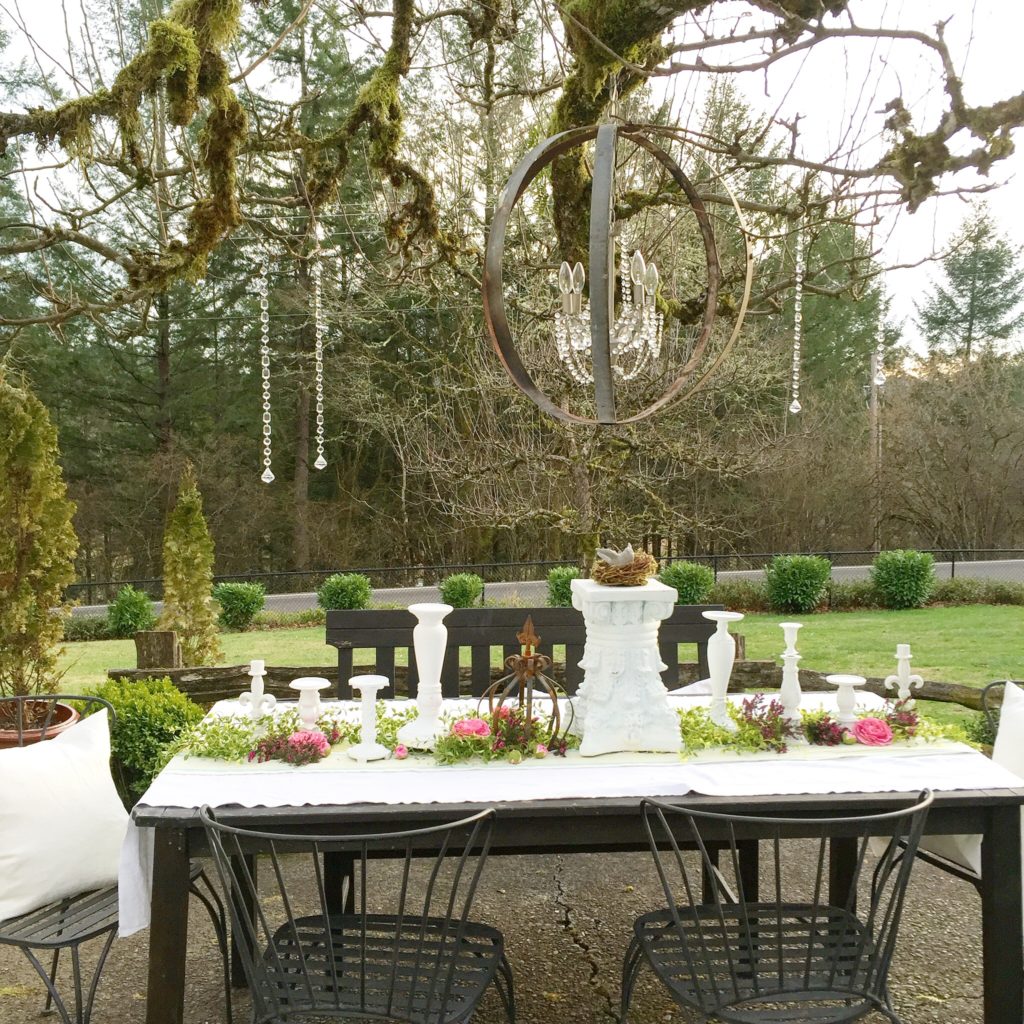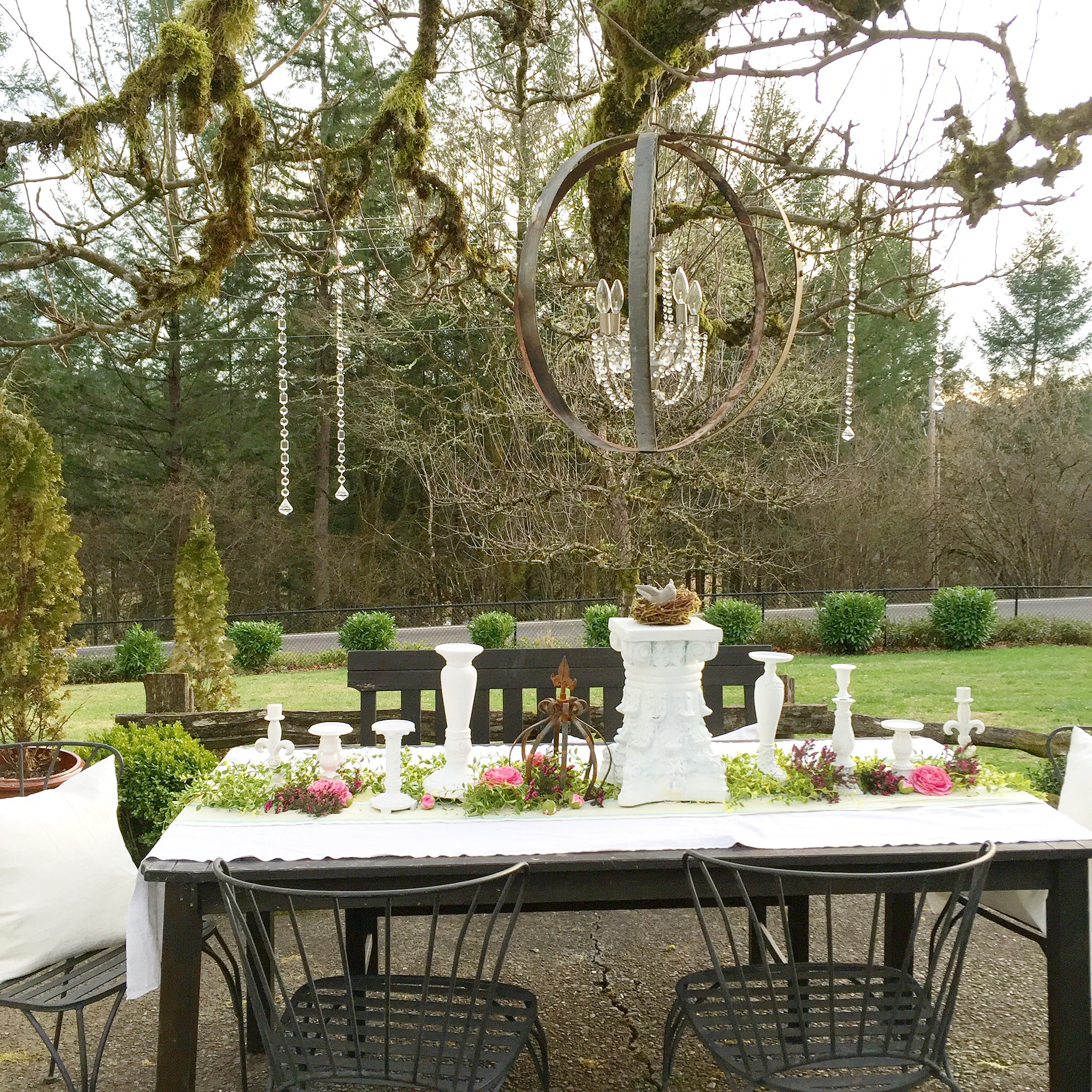 Outdoor Garden Party
I am obsessed with it! I have one available in my Etsy shop here. It was a great day out, so I couldn't miss the opportunity to enjoy it!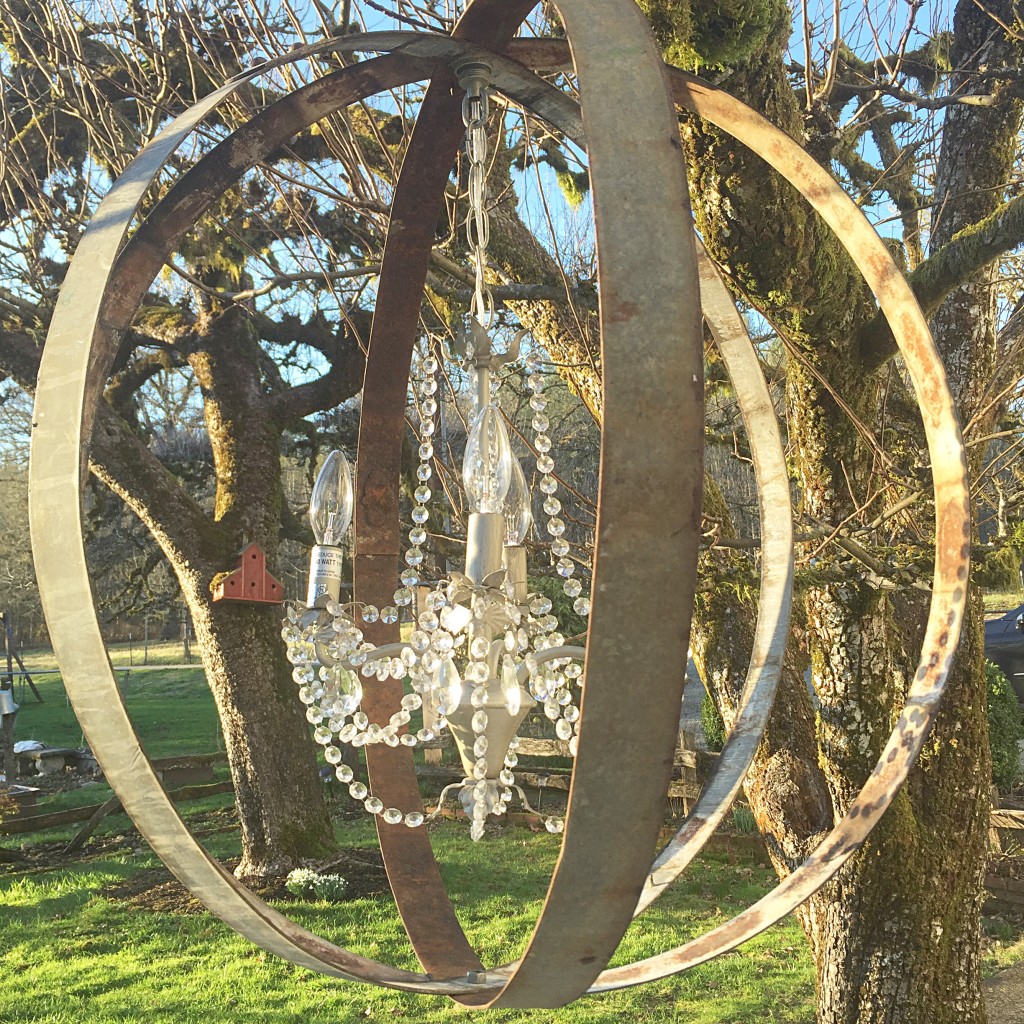 It just so happened that I had completed this collection of white candle holders, along with all the others I have. Of course I had to include them in our vintage outdoor garden party decor.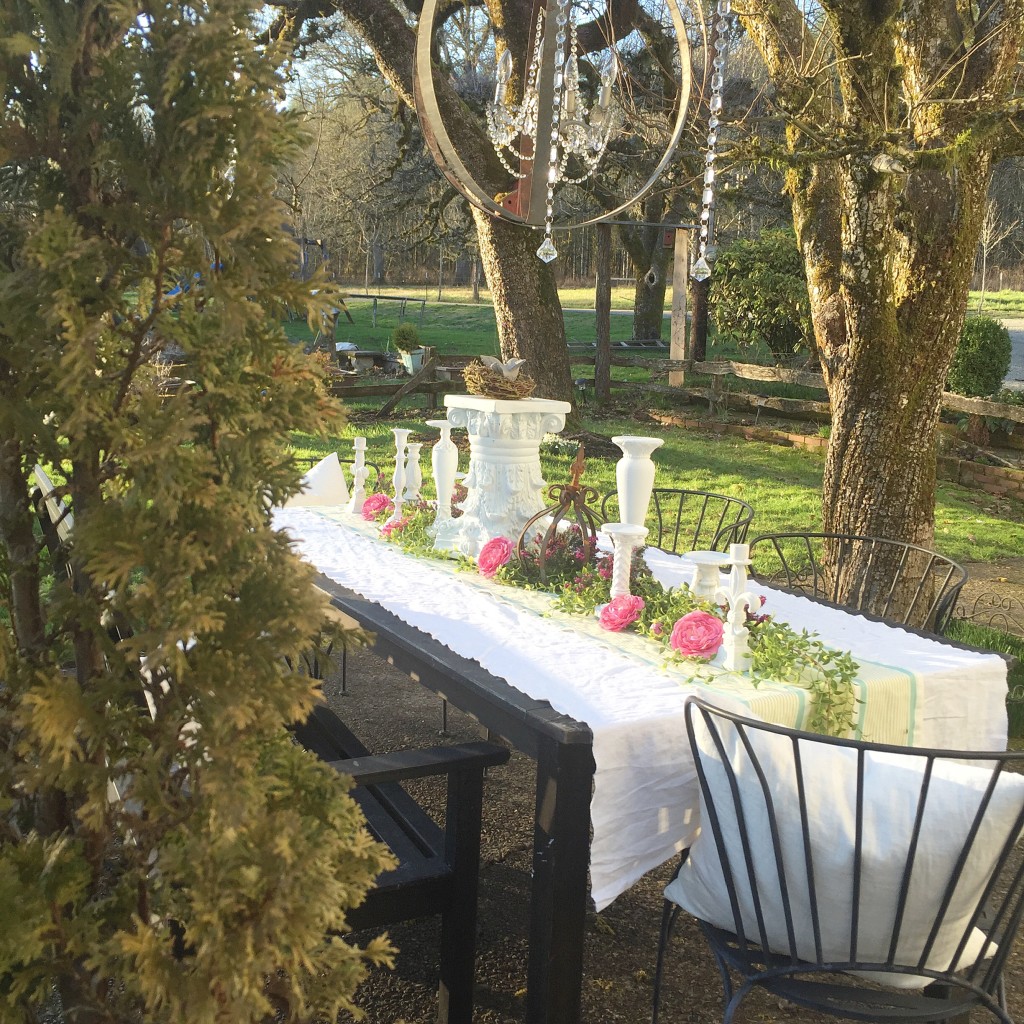 Vintage Outdoor Garden Party Decoration Ideas
I happened to pick up these crystal droplets and greenery vines to add just a splash to give a touch spring charm. I then added pink flowers and fresh heather from the garden, because it just makes sense. Here is another idea on how we styled an outdoor table setting.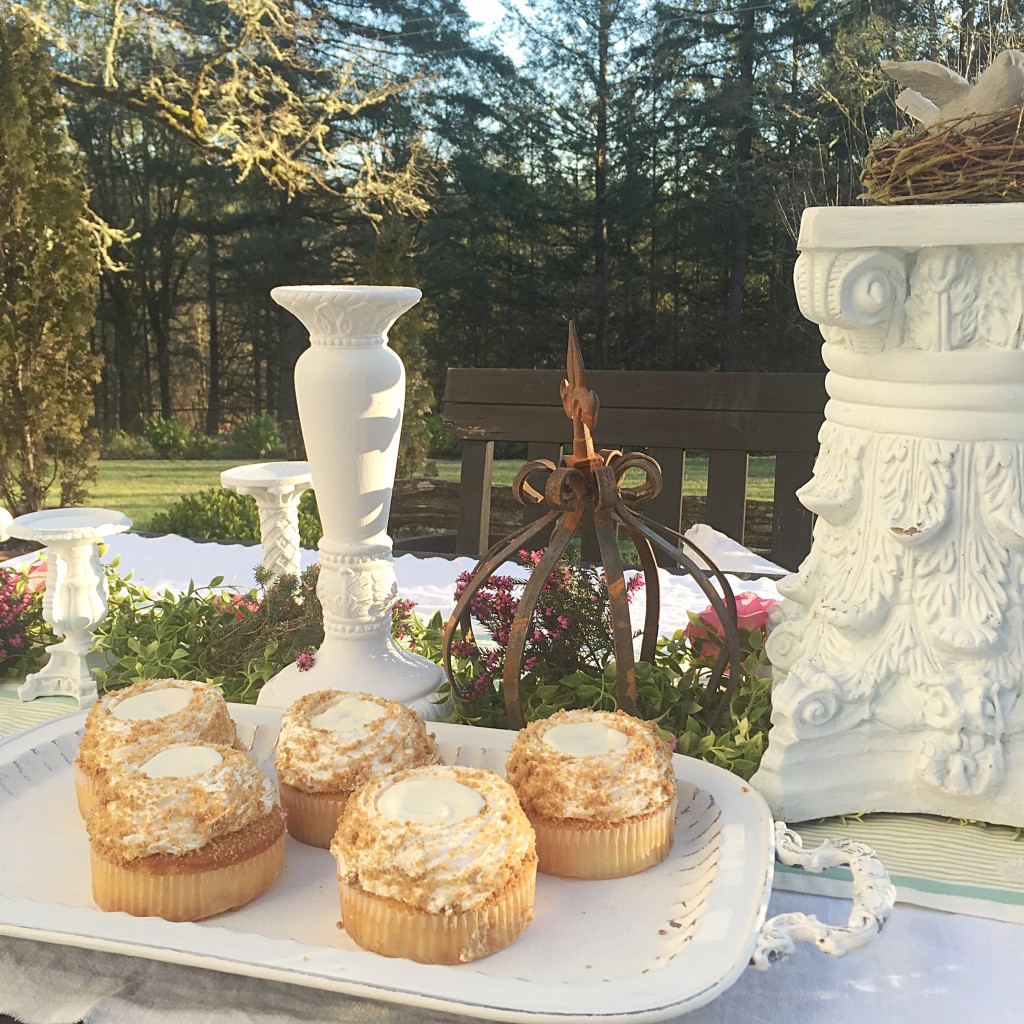 French Nordic Style
It's all in the details. This French Nordic crown imported directly from France and is exclusively for sale in my Etsy shop. This hand painted tray add so much elegance to our vintage outdoor garden party decor.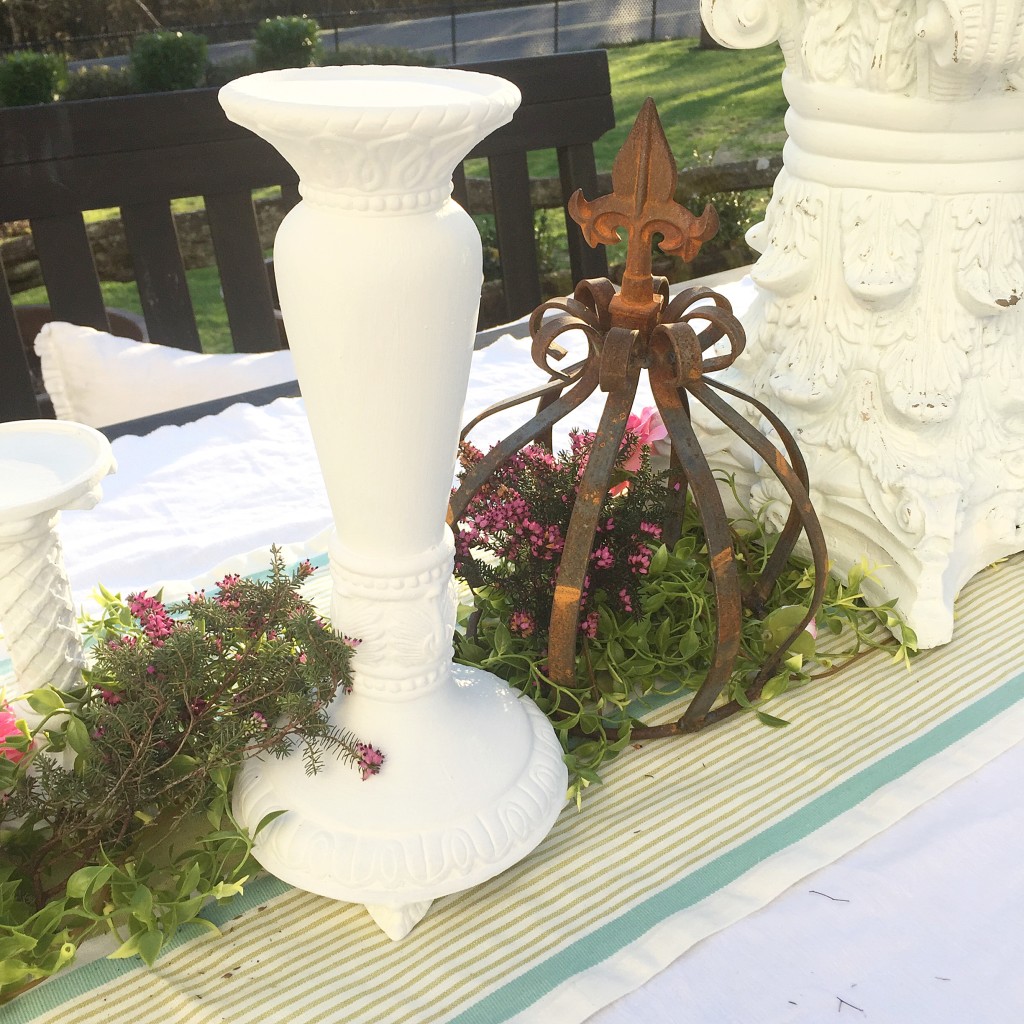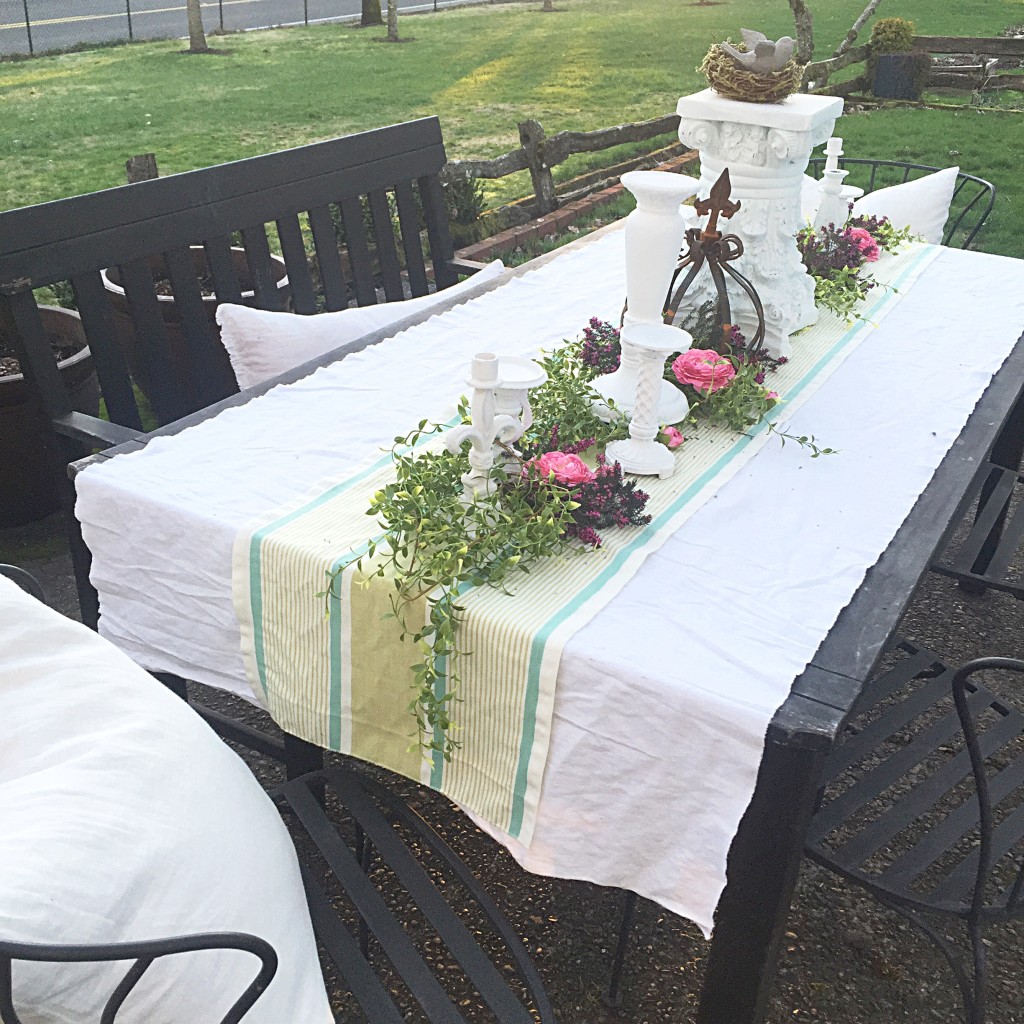 Sadly enough, this beautiful table decor was only able to stay for a few days before the rain came. So we had to make a mad dash outside to take down my gorgeous orb chandelier and all the party decor before the rains hit.
Create your own unique garden party. Shop this style by clicking on the images below: