The inspiration for Decorating Vintage Cottage Chic Style all started with this pretty pink antique dress. Time worn, with added bits of lace and flowers, this had me dreaming of how I could incorporate such a beautiful work of art into someone's boudoir.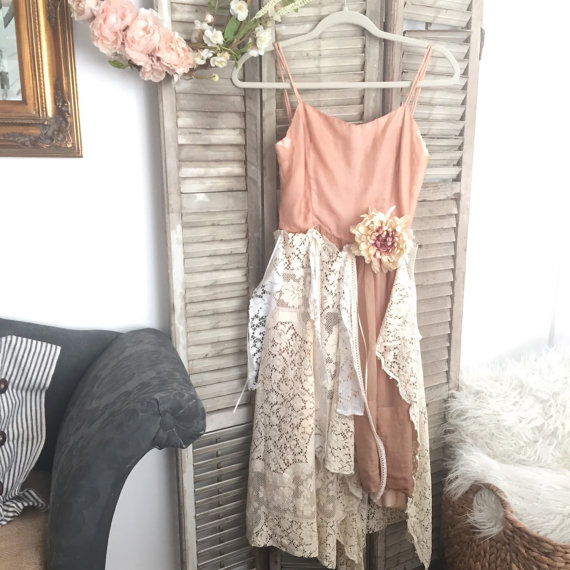 I also love to mix modern and vintage decor, see how I do that here. Decorating Vintage Cottage Chic Style is all about finding beauty in ordinary things. It is the details that make all the difference. From the large pieces, to the smallest little details, everything matters. Simple things, such as this dress, can be changed into a work of art. I embellished this dress with tattered strips of lace and ribbon to give a romantic flair.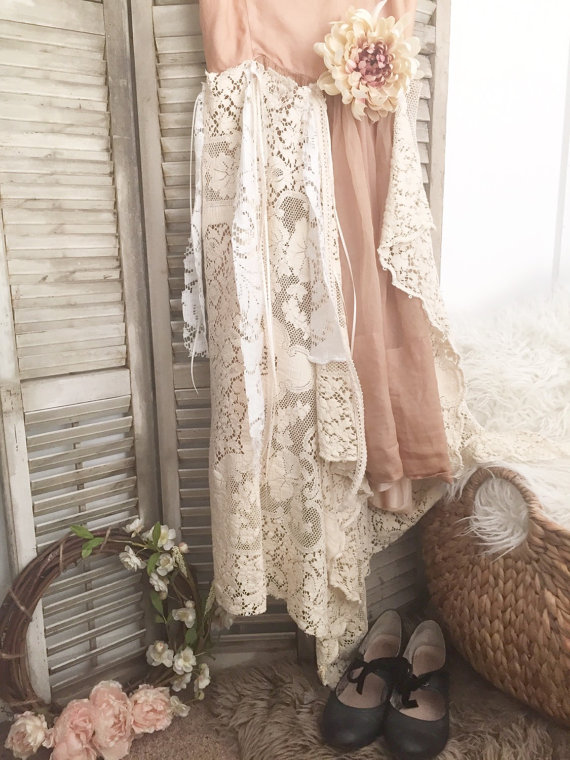 Decorating Vintage Cottage Chic Style
Hung on a shabby old shutter for a touch of vintage charm. If you love this look, you'll love the hats in my Etsy shop here.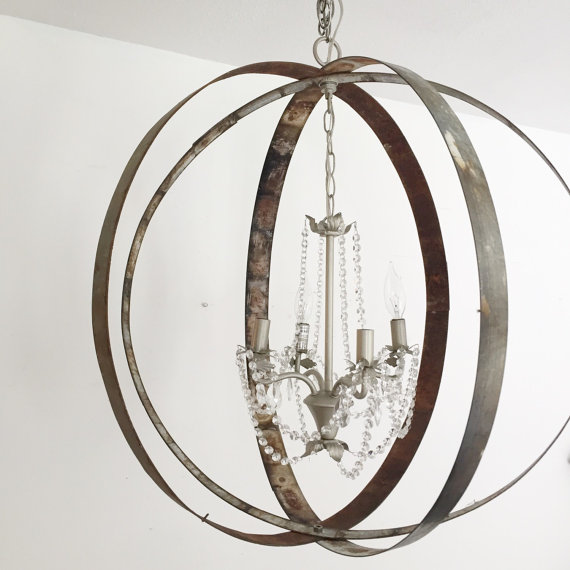 This old crusty metal orb has been transformed into a work of art. By hanging a crystal prism chandelier from the center, this has created a piece of rare beauty. This is one of a kind, there isn't another like this to be found. I sell this beautiful piece here on Etsy.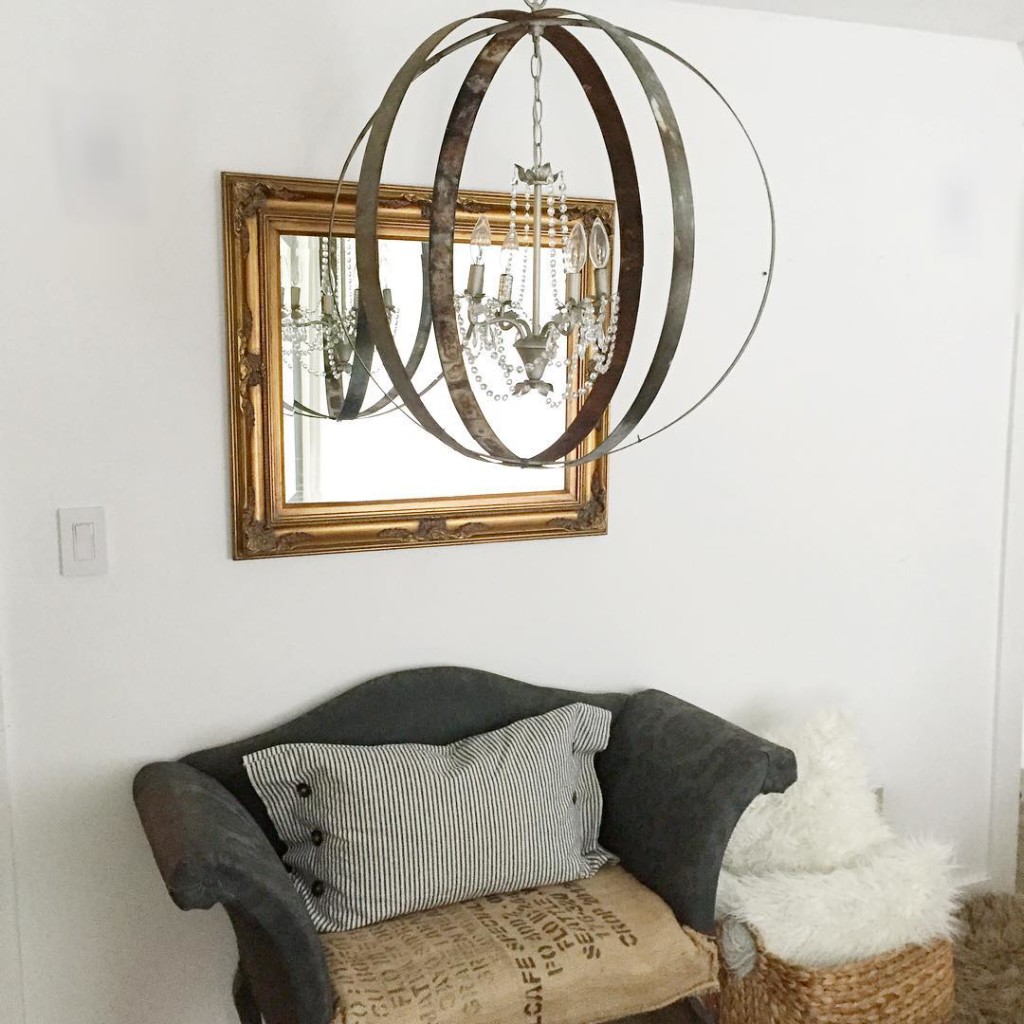 Details such as vintage mirrors add the perfect finishing touch to a Vintage Cottage Chic style room. I love making custom mirrors to be perfect for any home. Be sure to take a look at my shop for some lovely, custom mirrors.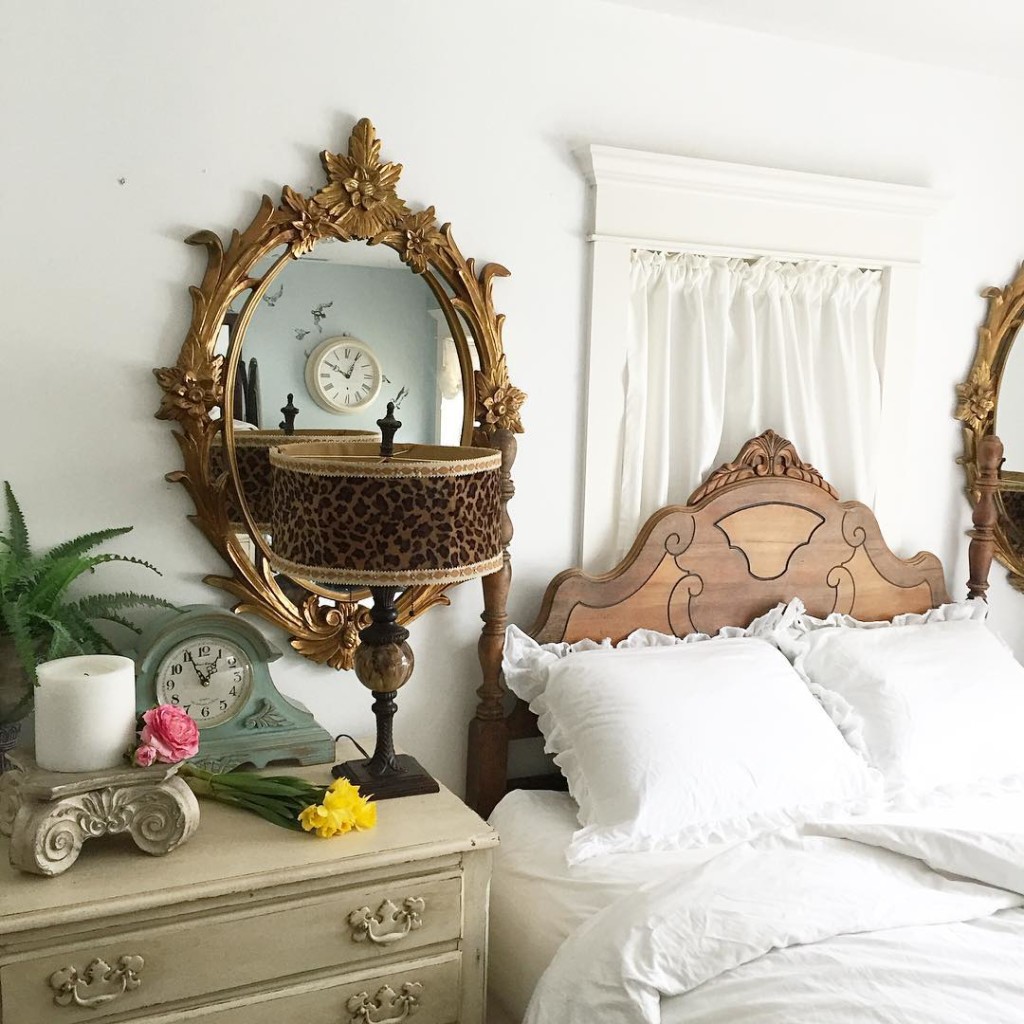 I love to decorate using white shabby chic bedding because there are so many options for ruffled bedding. Yummy, soft linens are in my shop here. They get softer and softer with each wash. I offer many different color options, to fit your style! Vintage Cottage Chic Style fun and easy. Adding layers of ruffle gives a soft romantic feeling which delights the mind and spirits.