Can you chalk paint metal? Of course you can, you can chalk paint just about anything! You will always see me Painting Over Metal with Chalk Paint. When it comes to chalk painting there are so many amazing options to do with it. I highly recommend giving chalk paint a try.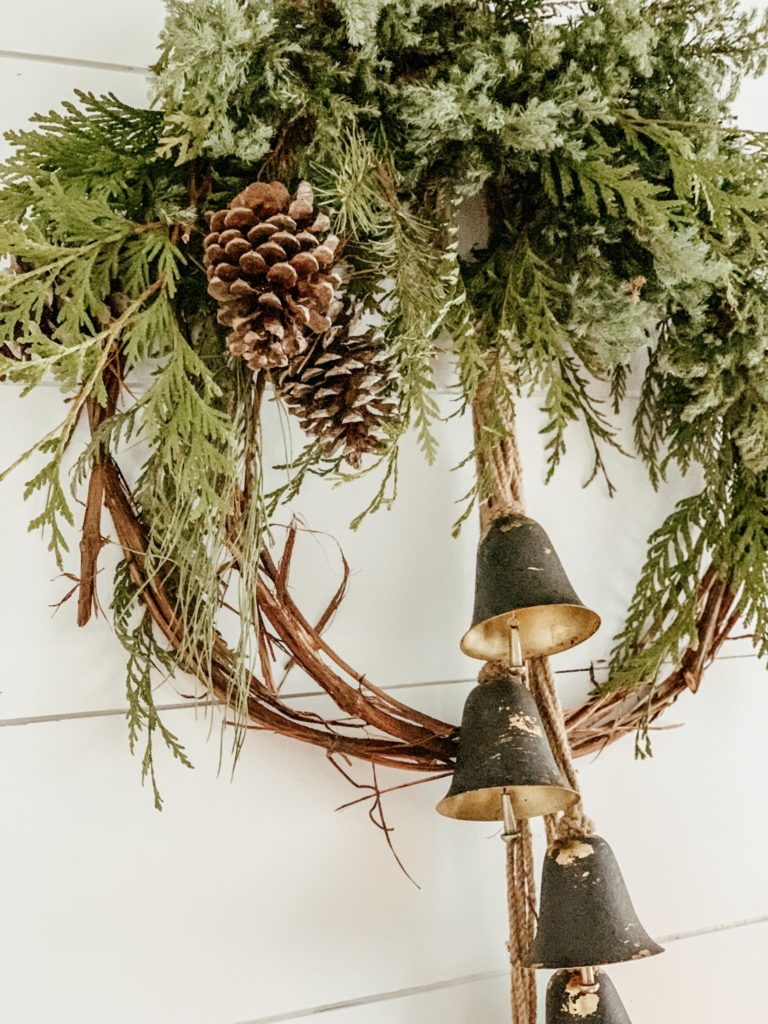 Painting Over Metal with Chalk Paint
I get it, chalk paint can be a bit scary. But trust me it is so easy, there is barely any prep when it comes to painting. Chalk paint applies very easily and is a very easy product to work with. If you are unsure of how you should start using chalk paint, I have a perfect chalk painting ebook that will help the beginner learn the tips and tricks they will need to know. It tells you what paint brands to use and what ones not to. I also give the best tips as well as some tutorials so you can begin your chalk painting process.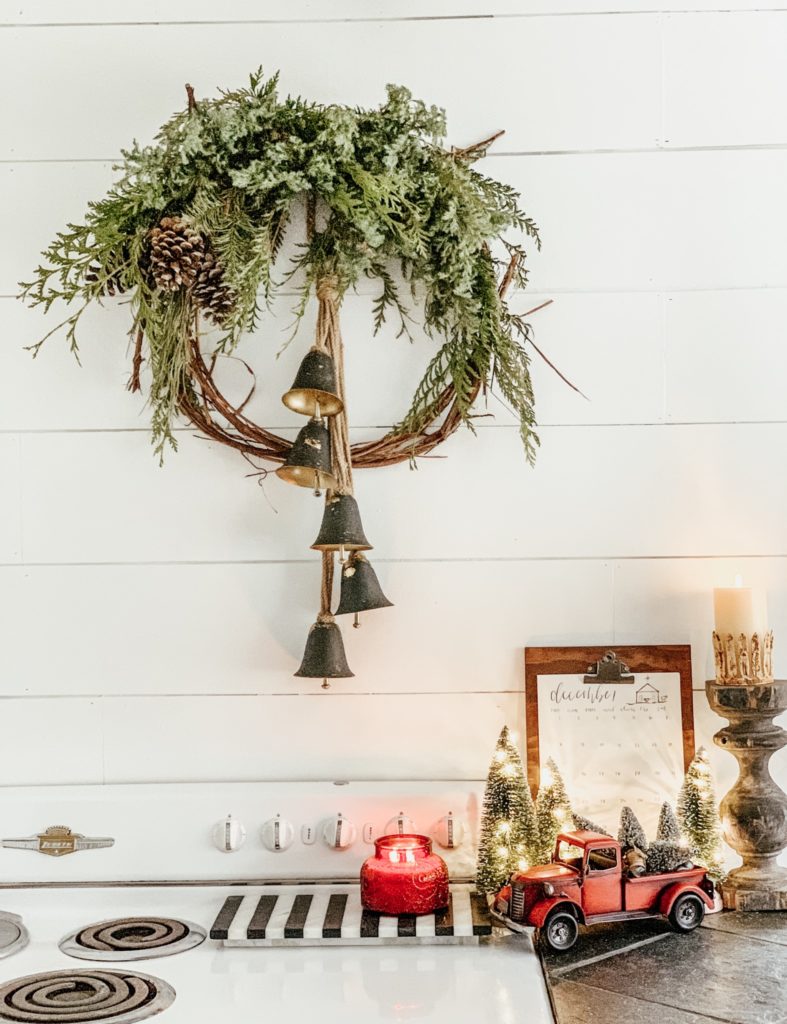 To begin my process of chalk painting on metal, I will usually just do a quick wipe down of the item with a wet wipe. Now if you are chalk painting over rusty metal, I would just give the piece a quick, light sand just to get off the flaky parts. But that is all you need to do when chalk painting metal, or chalk painting any piece. I have chalk painted many metal pieces like a metal door, metal tray, and I have chalk painted on rusted metal. All of the items turned out so great.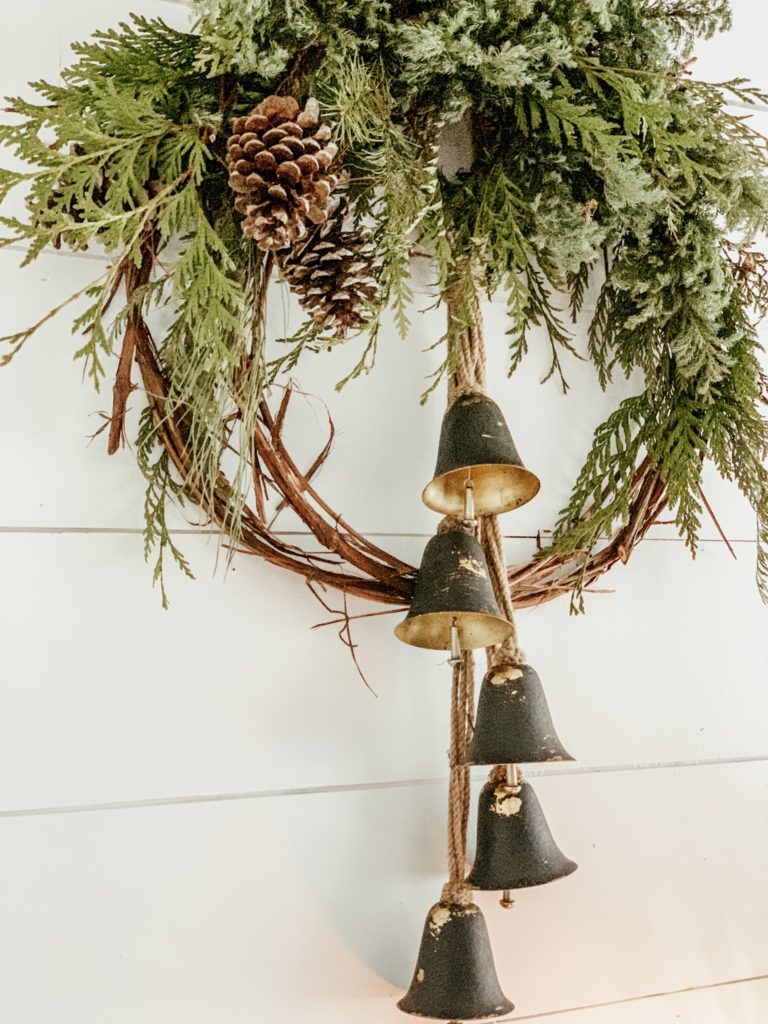 Chalk Paint Tips
For this specific project, I did a chippy chalk paint on these metal bells. When doing this project I did not water down the chalk paint. If I was painting a bigger piece I would have. So if you are chalk painting on a metal desk or on metal outdoor furniture I would water down the paint. The ratio will be 1 cup of chalk paint to a 1/4 cup of water. You will apply it just the same as you would if you didn't water down the paint.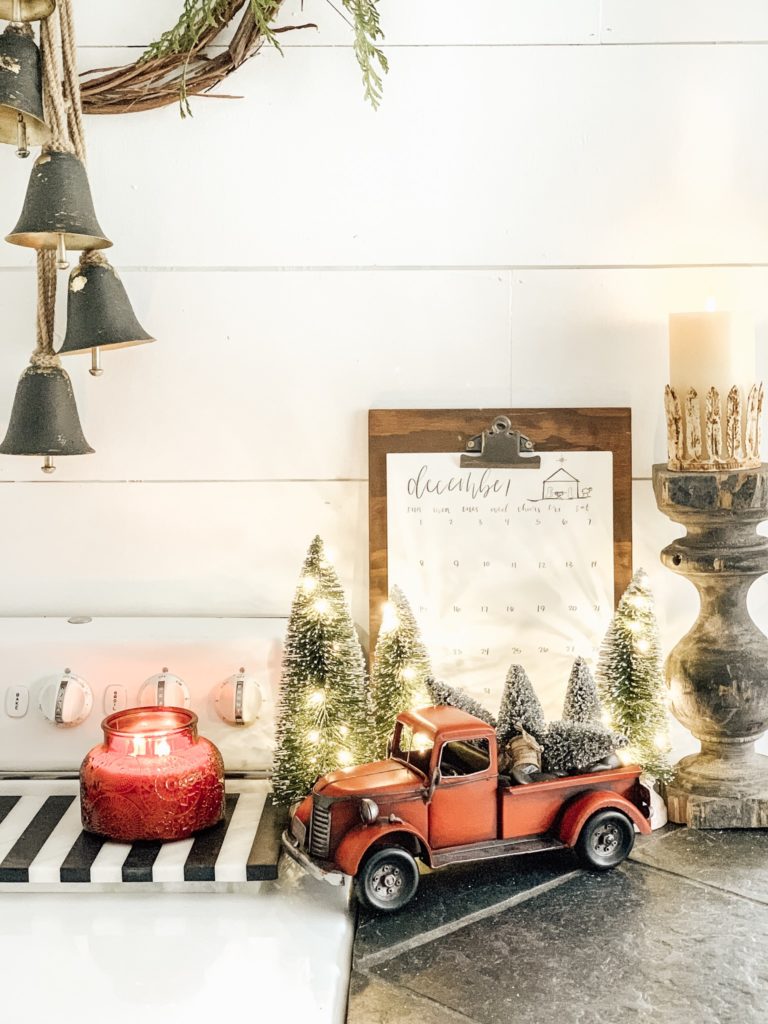 How to Paint Metal
To begin the process of chalk painting on metal, I will water down my paint if I need to. To get this chippy look I just applied Vaseline where I didn't want the paint to stick. I have a post so you can read more details on how to chippy paint with chalk paint. Once I applied the Vaseline where I wanted, I then got my paint brush wet and wiped the excess water on a paper towel. I do this because it helps to keep the chalk paint down on the tip of the brush and prevents it from spreading up the brush. It also helps to apply the paint a bit easier and smoother.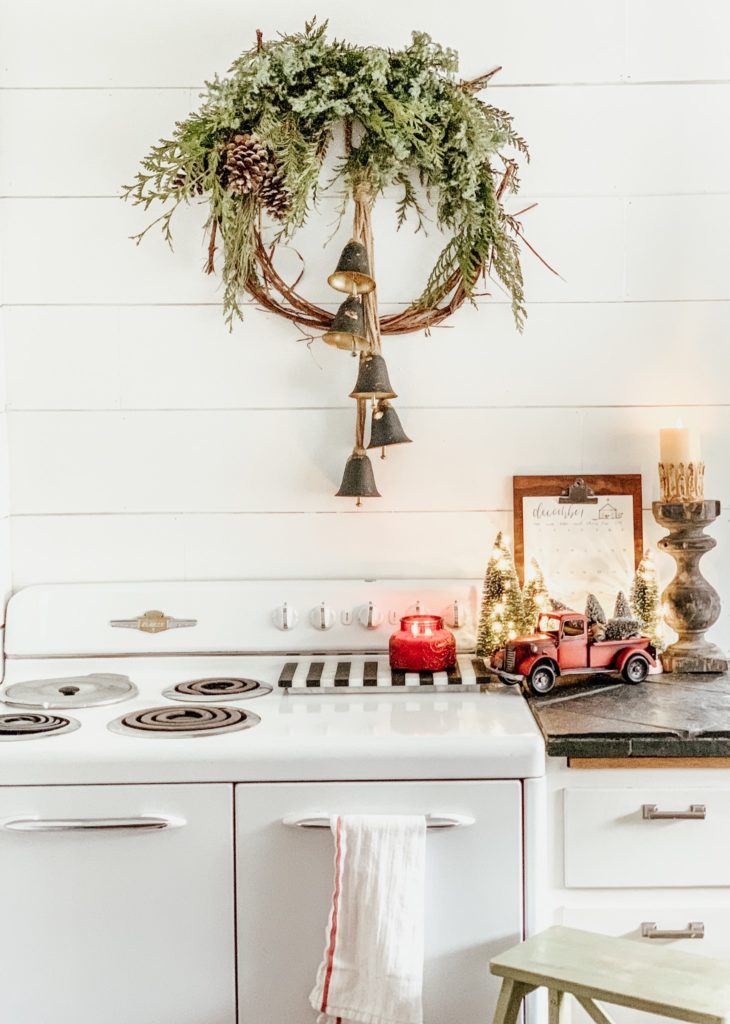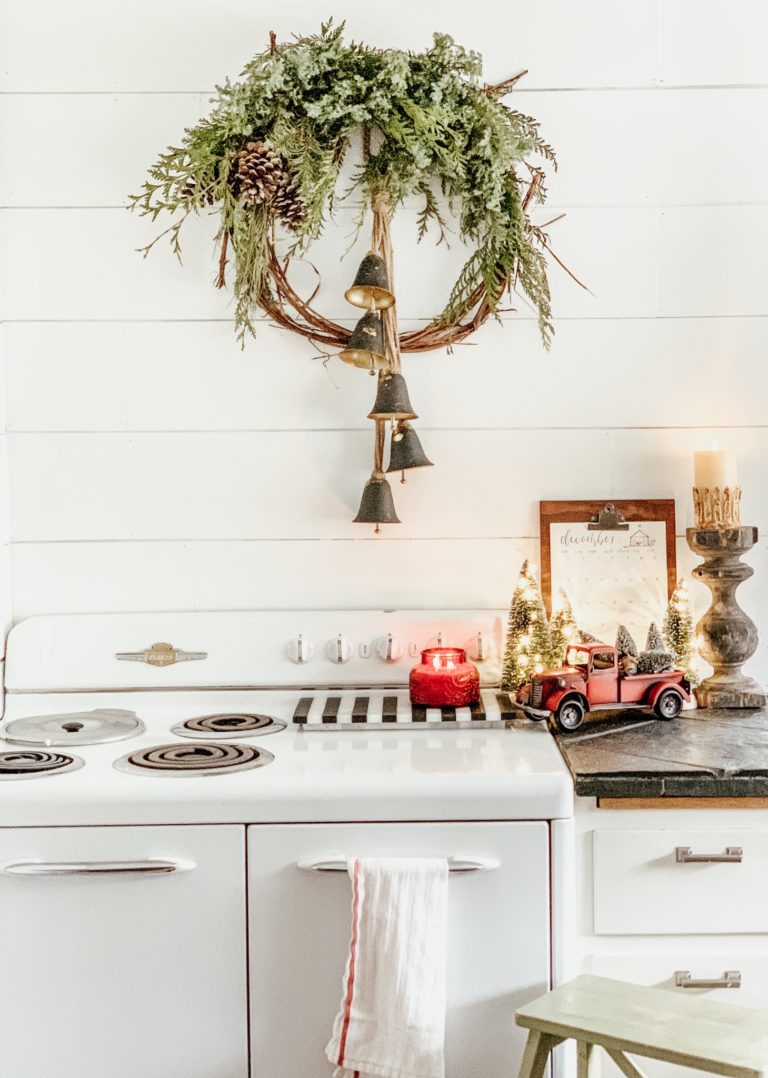 Painting Metal with Chalk Paint
After my paint brush is wet, I then just paint my piece. On small pieces like this I apply the second coat if needed right after the first coat is dry. But when doing larger pieces I wait a few hours then I apply the second coat. If you want a smoother look, I recommend watering down the paint. But if you wanted to have a bit of a thicker look just paint straight out of the can. This process can be done with any color of chalk paint. So here are some of my favorite items. My favorite white is Fluff by Dixie Belle. The other brand I love is Amy Howard. She has many beautiful colors to choose from.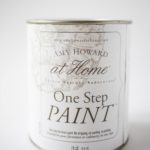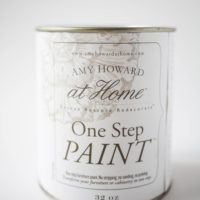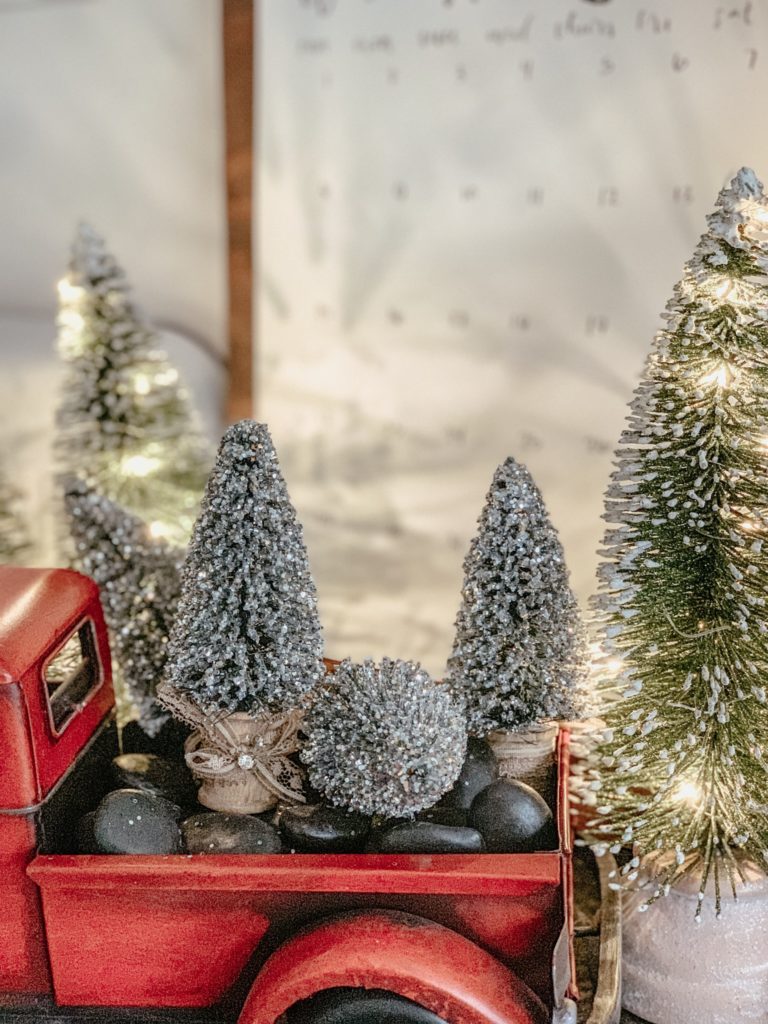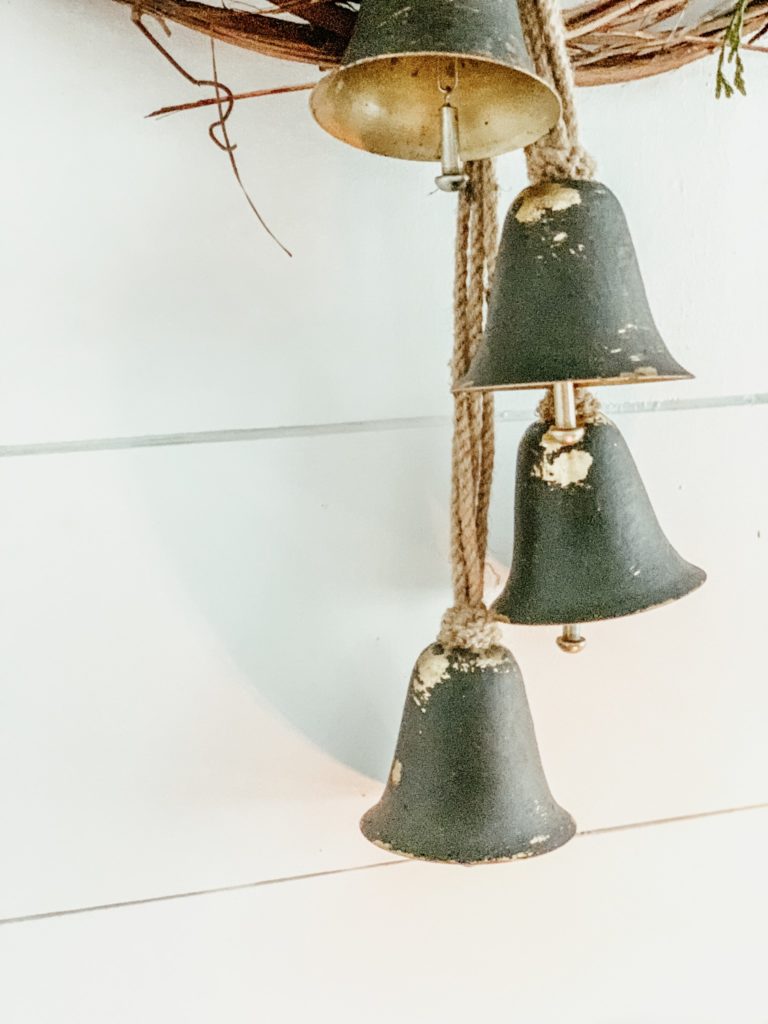 Once your desired amount of coats are dry, it's time to get the chippy look. I grab a wet wipe and start rubbing the metal. The areas that had Vaseline on it, will just wipe away. Then you have got the chippy chalk paint look. So if you are chalk painting metal outdoor furniture or anything that will be outdoors and you live in a rainy climate like me you will want to protect it. I use a non-yellowing poly spray. It helps protect the metal and makes them last longer. Another option is to use a clear wax.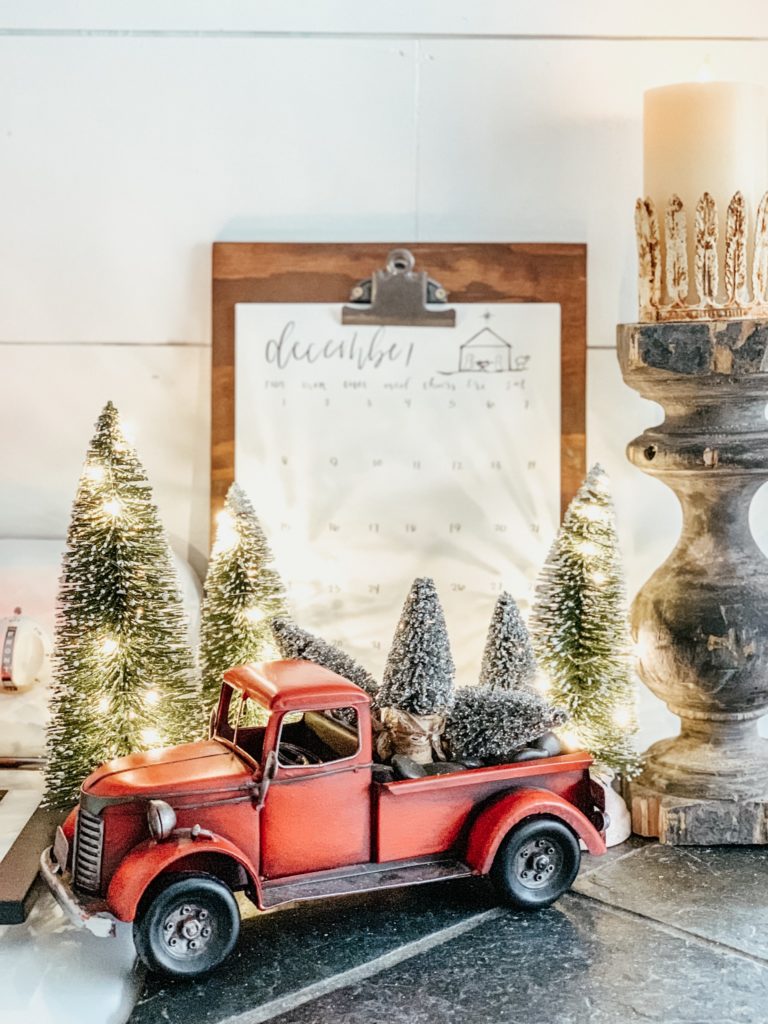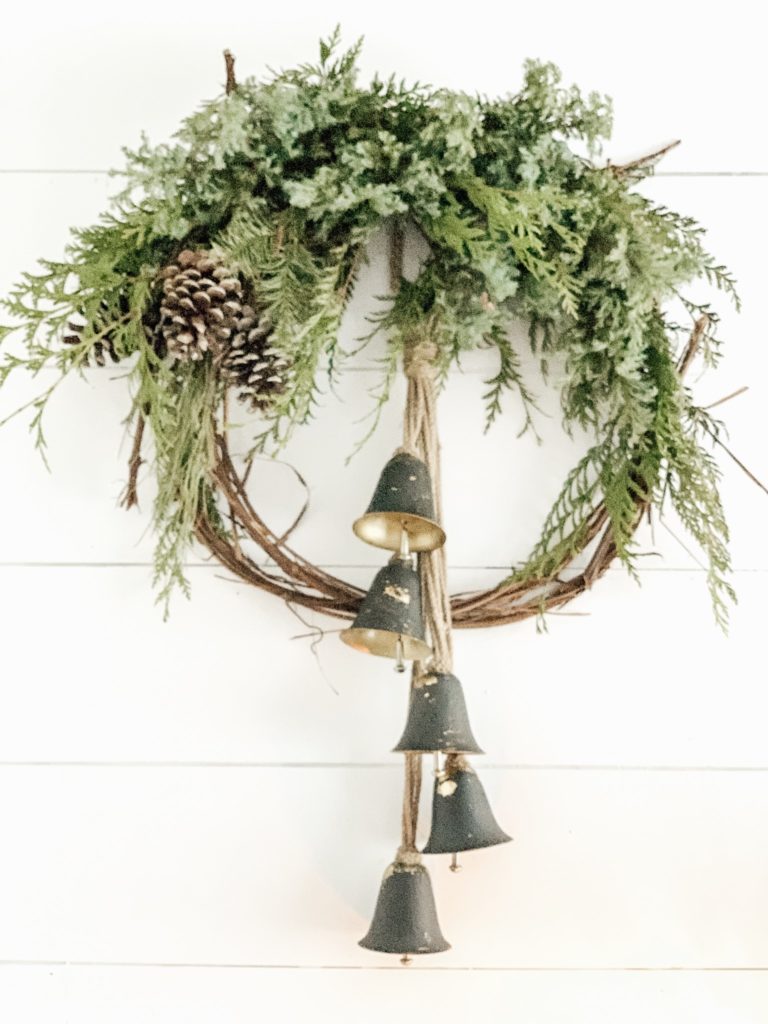 If you want to know more about the products I use and to see what my favorite chalk painting paint brush is, take a look at my paint products page. I will leave a couple commonly asked questions about chalk paint below. Thanks for stopping by and if you have any questions leave it in the comments below.
Do you have to prime your piece before chalk painting?
No you don't. Most of the time chalk paint will adhere great to any piece. Rarely you will have to sand down a piece.
Can you chalk paint wood floors?
Yes you can. I have a great tutorial on how I chalk painted hard woods floors in my daughters room.