Since it's now officially Christmas time, it's also officially time to decorate with pom poms! If you know me I love pom poms. We decided to create a Winter Tablescape with Pom Poms and pretty reindeer. They are the perfect whimsical touch to add to any Christmas decor.
Be sure to sign up for my email to get new recipes, crafts and home ideas in your inbox!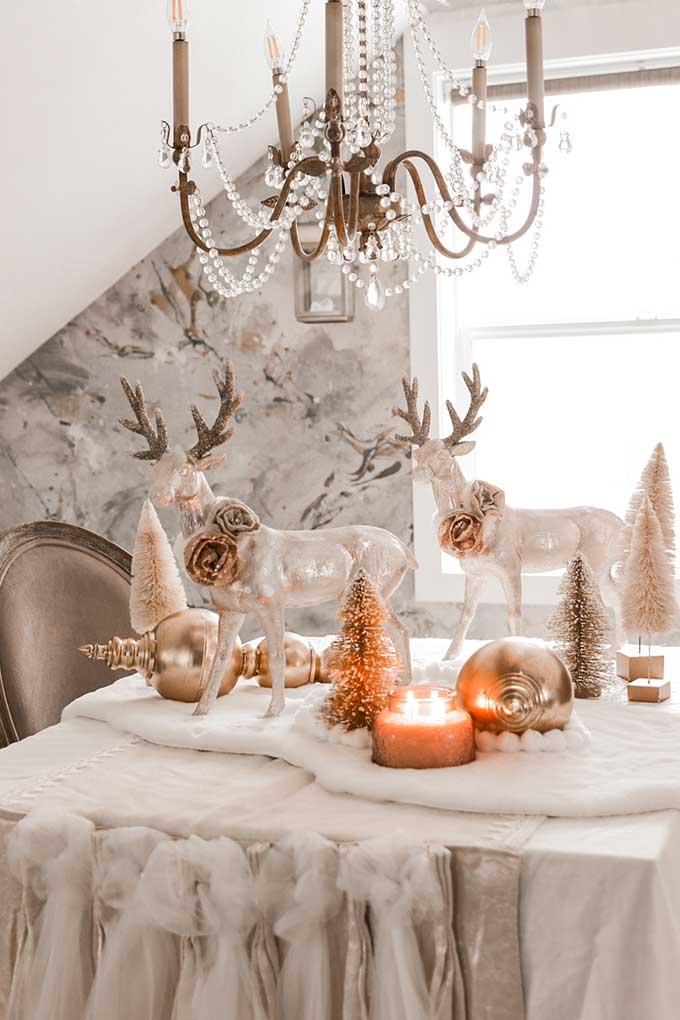 Winter Tablescape with Pom Poms
What I love about this is that you can create this scene almost anywhere in your home. Like a table centerpiece, kitchen island, or even your mantel. It just really depends on where you want to show it off. I think it would be so cool to do it on a kitchen island. It's just the perfect spot to create a little winter scene, great for the holidays.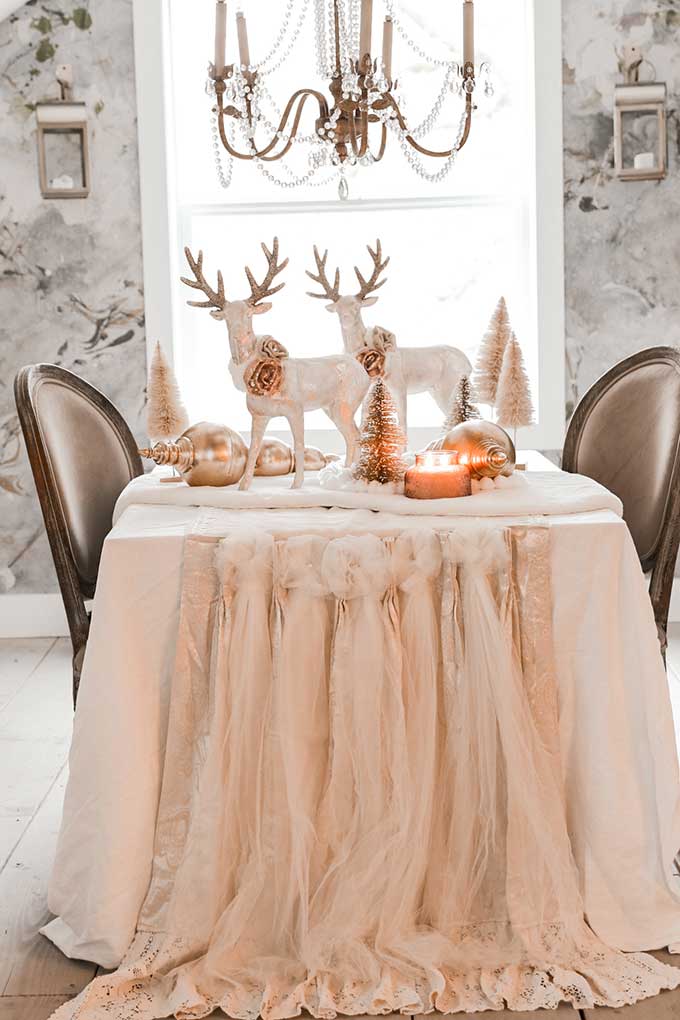 Pom Pom Christmas Decor
To get this look we just simply layered some of our favorite pieces. Starting with a gorgeous fur throw. We knew we wanted to add the deer and then our office manager Lynn found these beautiful gold finials. They really added that pretty touch of gold. But you can't forget about the pom poms! They were such a simple touch, but without them the look wouldn't have looked finished. The pom poms made the look come together. There are many ways you can add pom poms to your winter decor! We could have added one to the tops of each tree or even along the deers' necks.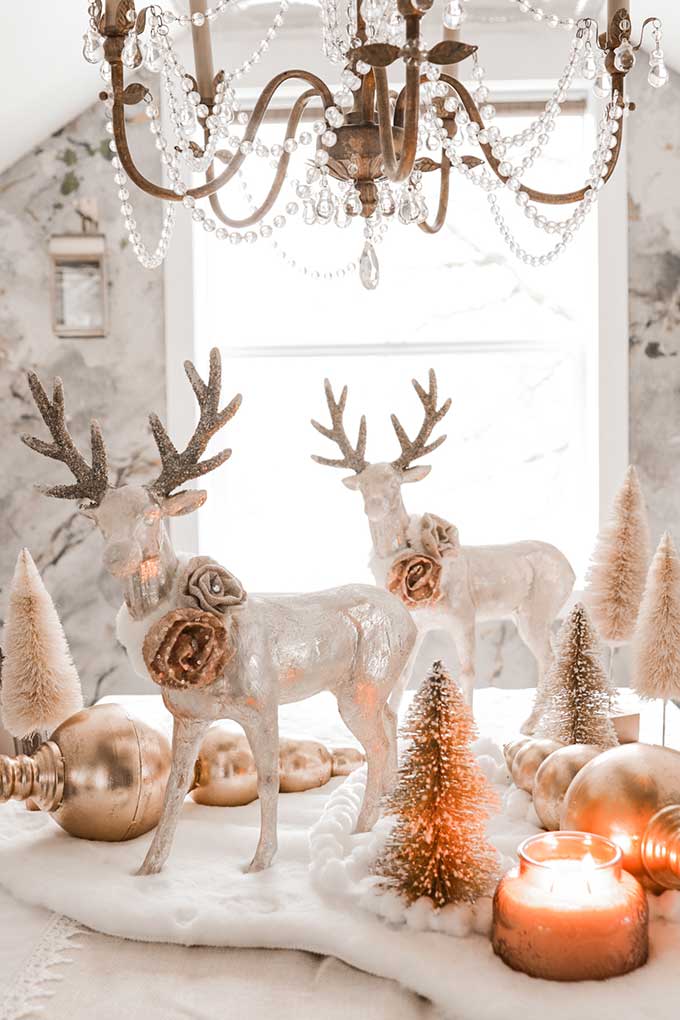 We even added pom poms to our Christmas mantel. But you can also put them into your bedroom decor! Take a look at how we added a pom pom pillow help complete the look of our Christmas bedroom. What I love about this look is that it can last you until January or February. It is not your traditional Christmas decor. Below I will share affiliate links so you can shop the post. Be sure to keep on reading for a special surprise at the end!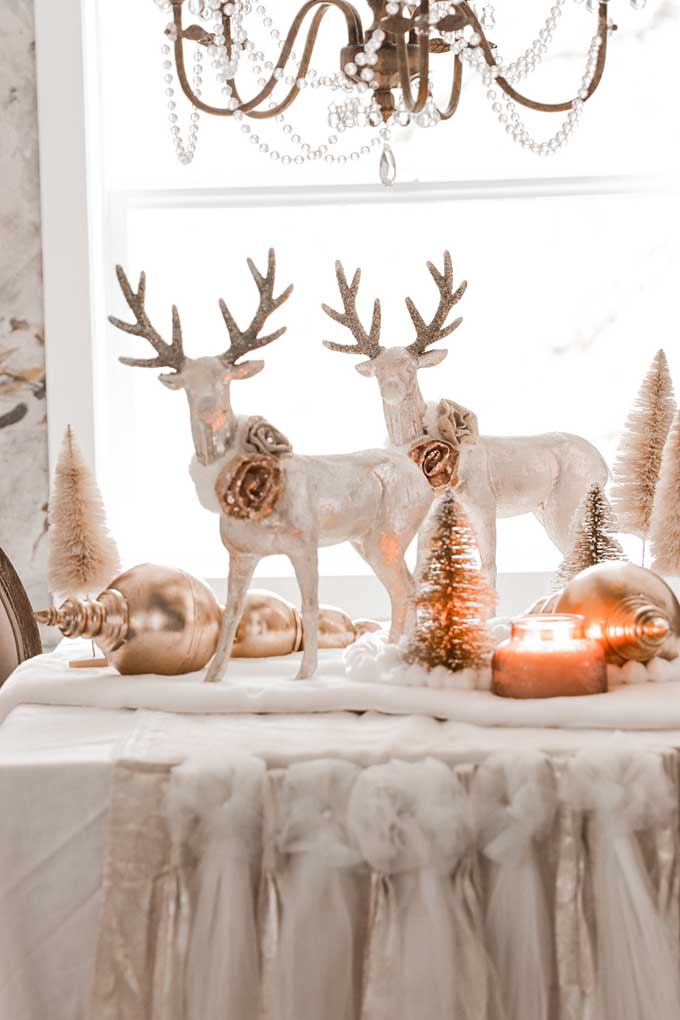 With this lasting for quite a few months you can also switch out pieces here and there. Around Christmas you could add maybe some nutcrackers, more deer, some gold pine cones. That is what I love about this look, it is totally up to you to add your favorite holiday pieces.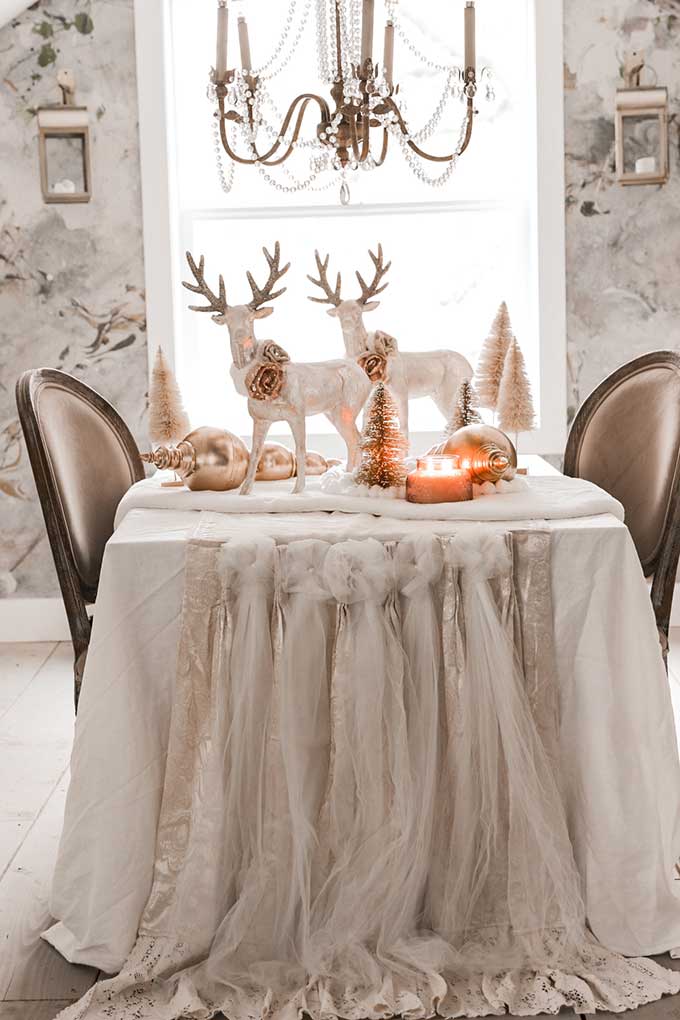 My staple pieces for Christmas decorating are bottle brush trees and pom poms. I didn't realize how much I love those items until now! They can seriously finish off a look with such simplicity. What are some of your holiday staple pieces?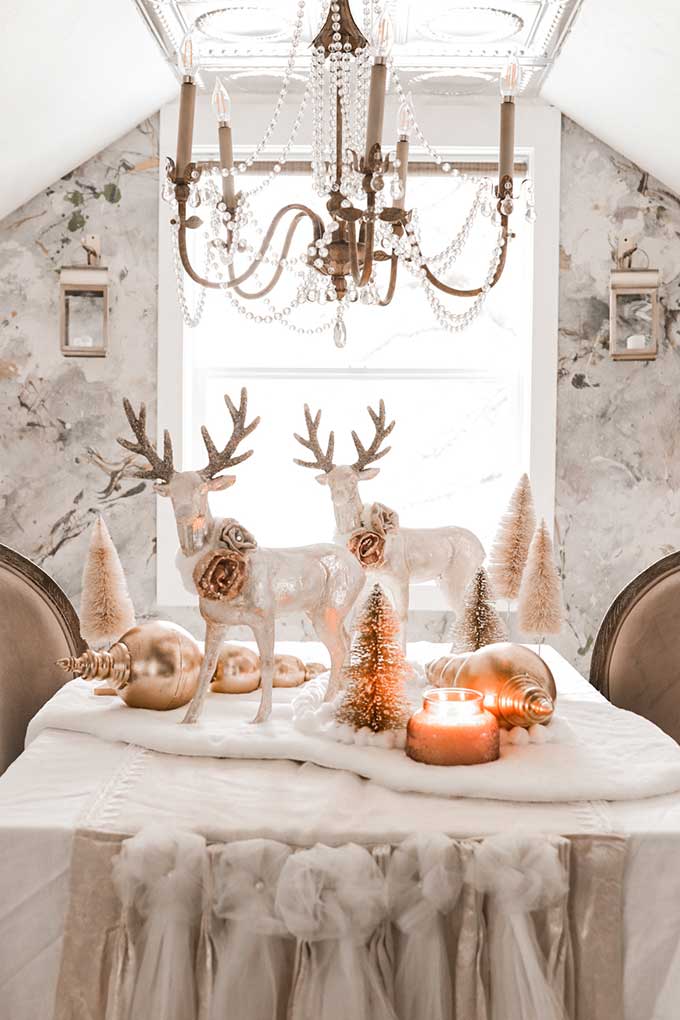 Thanks for stopping by! Be sure to sign up for our email to get all our free printables just for you.