5 Easy Tips for Styling Your Dining Room Like a Pro
If you read our last blog post Pretty Easy Party Decor DIY Linen Napkins, then you probably remember that we promised a blog post with more details on styling the room. So that is why we are writing 5 Easy Tips for Styling Your Dining Room Like a Pro.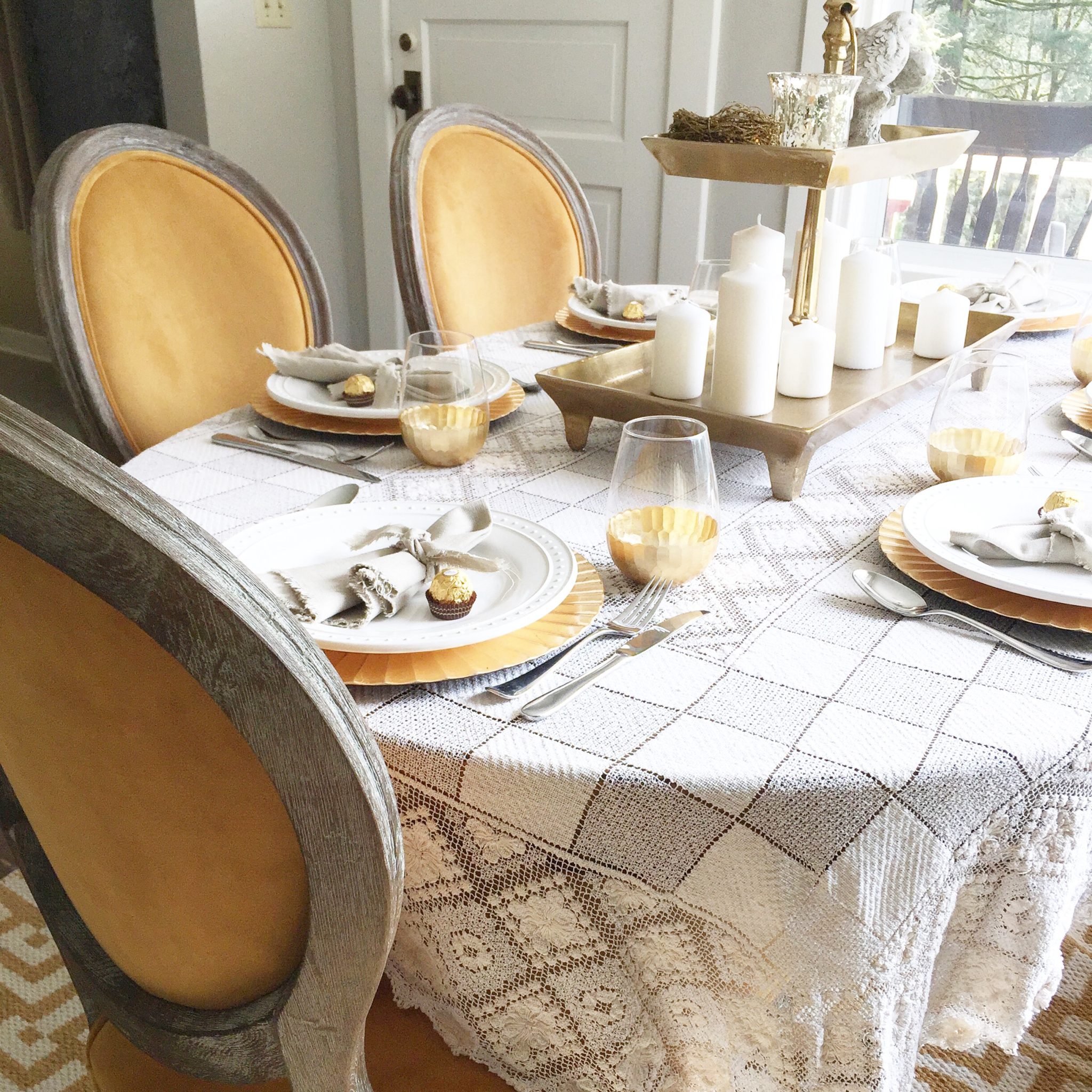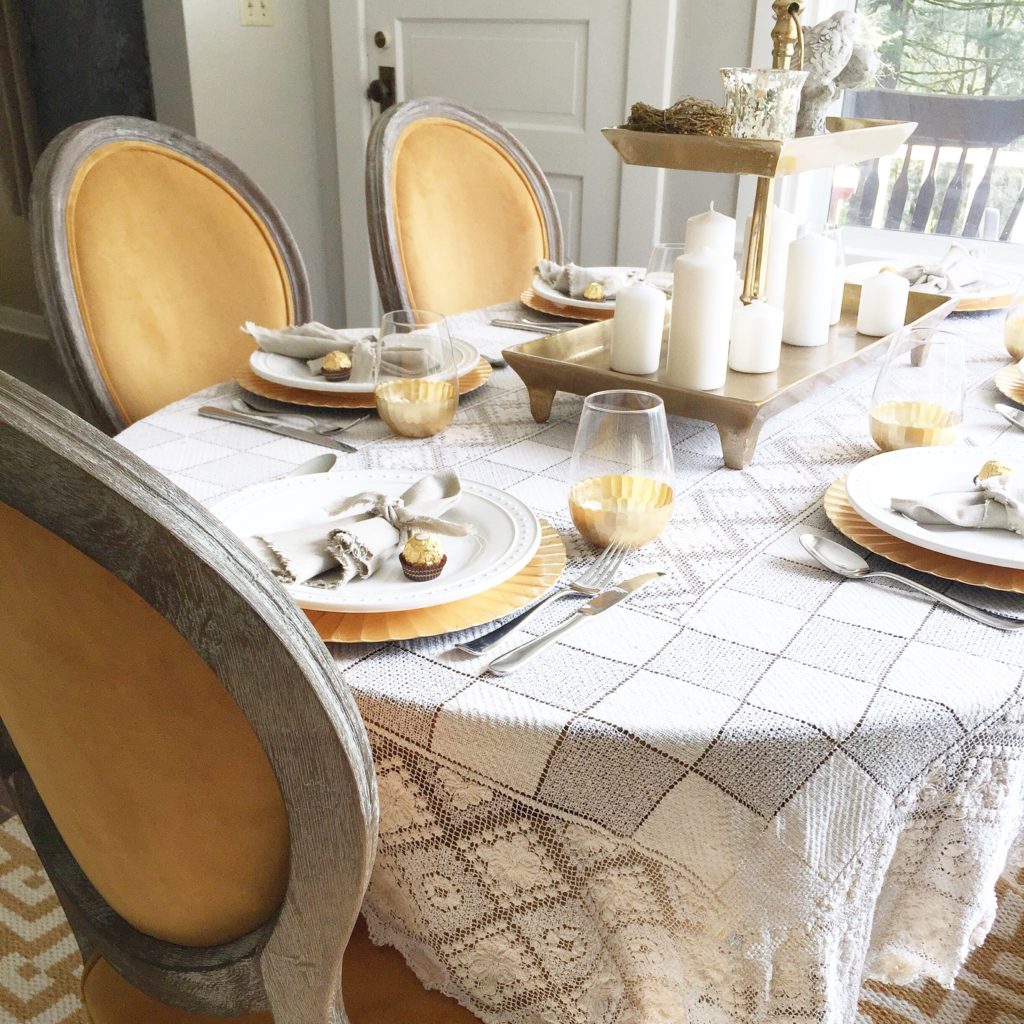 I will start by saying the dining room is my favorite room to decorate because I love to delight guests. Also, this room is so bright and airy with all the windows and the beautiful view of the veranda and garden. I am constantly restyling this room because I love to share ideas that I hope are useful and inspiring for you.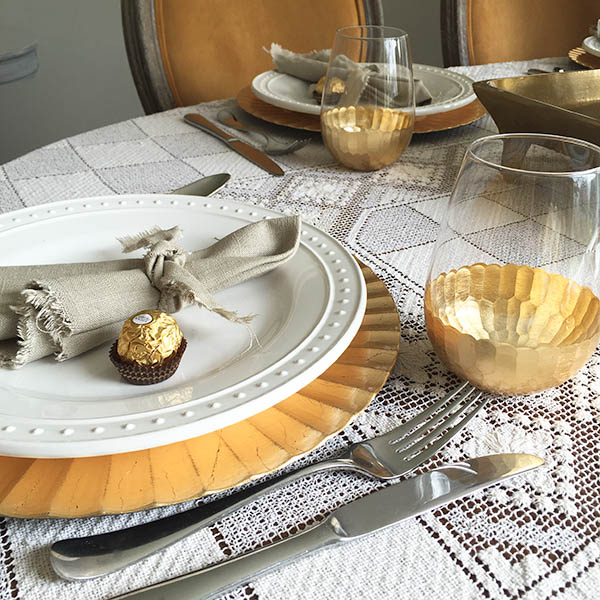 5 Easy Tips for Styling Your Dining Room Like a Pro:
Start with neutrals. If you start with neutral colors, it will soften the room and make your details pop. We started this room by painting it a gorgeous neutral color with white trim. Revere Pewter by Benjamin Moore has been the most popular color for the past three years. Depending on the lighting, this color looks grey or tan. That's what I love about it. For the table, we used a cream vintage crochet tablecloth to give a soft elegant style.
Keep it simple. Although it is fun to add many gorgeous decor pieces, too much makes it look like clutter. Simplicity gives elegance and class to your dining room table. Take a look at our candle collection on Etsy here.
Use a variety of materials. For my dining room table, I used a crochet tablecloth along with linen napkins for a variety of textures and design. The chairs bring a pop of color with their velour material. (Sources: chairs from World Market, rug from World Market)
Use gold accessories. Gold gives a rich and elegant look to your table setting. I used these gold chargers and matching gold faceted cups both from World Market. I then used ivory plates from World Market, which are the most popular item right now for decorating.
Ferrero Rocher Chocolates. These are a must! I promise, if you want your guests to love you, these are the key. A little mouth-watering bite of deliciousness is the perfect way to delight your guests. I love these because you can buy a little box of them from Amazon and they go a long way.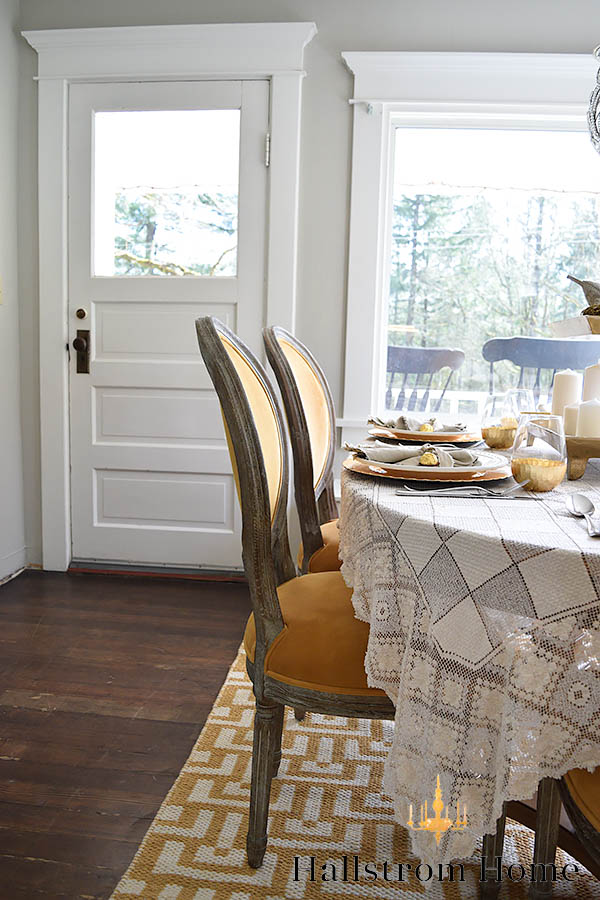 Get The Look
*affiliate links used in this post*