Did you know you can make your own colored wax? I'm serious, you can! I will be sharing How to Make Homemade White Wax. So easy and it can be used for so many projects.
Be sure to sign up for my email to get new recipes, crafts and home ideas in your inbox, plus access to our free printable vault! *This post contains affiliate links*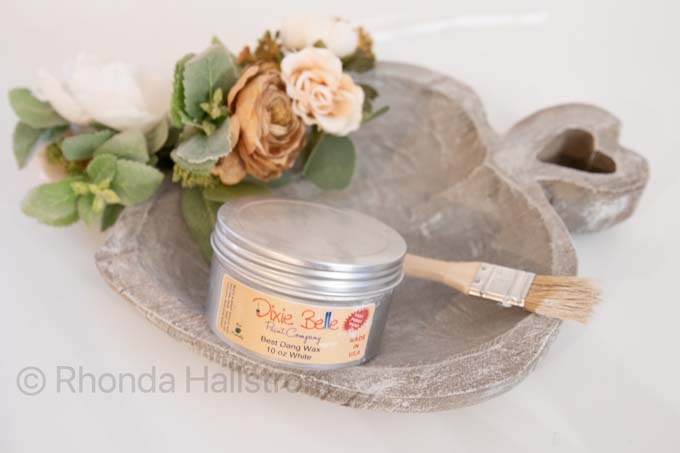 Homemade Chalk Paint Wax
Are you guys chalk painters? I promise it's actually so easy and it's lots of fun. Chalk paint is a great way to update a piece you love. To create your own colored wax all you need it clear furniture wax and the color of paint you want to use. White is the most common we use so that's what we made.
Supplies:
Furniture Wax
Paint
Chippy Brush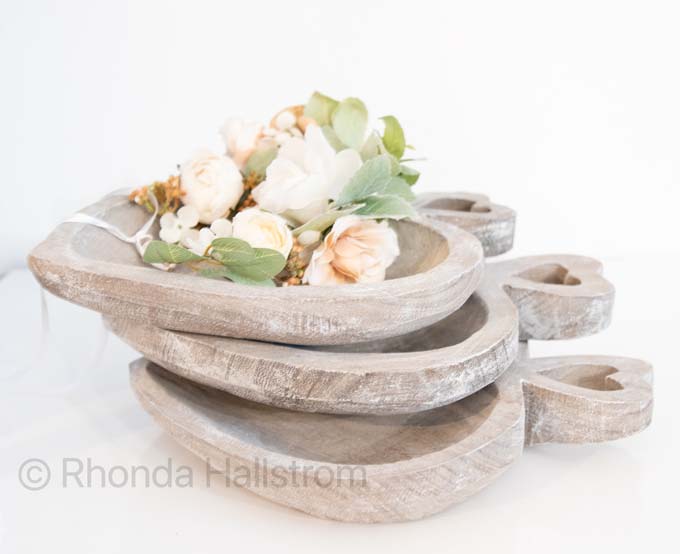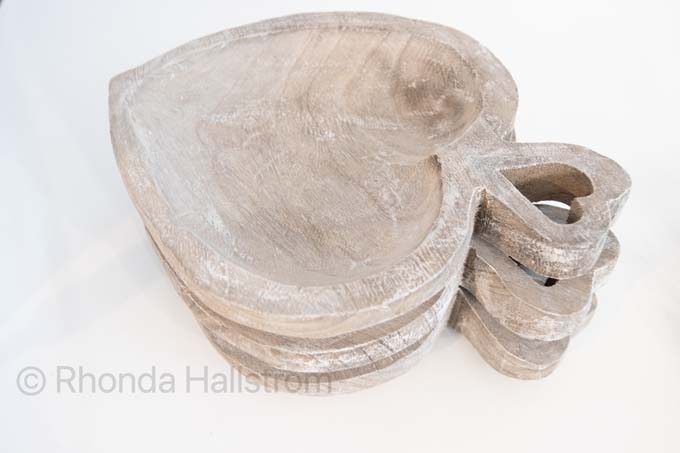 How to Use White Wax
To start grab your container of clear wax, if it is a little hard grab the stir stick and mix it up. This will help to soften it and make it easier to mix in the paint. Once you've softened the wax add in your paint. For a normal size container of wax(about 10 oz) I mix in about 3 tablespoons of paint. Pour it over the wax and get to mixing. That's it! I know, pretty crazy. Now you have a colored wax, and you can do that with any paint color. I mean I've never used a blue wax or anything but hey it might be cool!
My favorite part of creating your own colored wax is you don't have to use a specific kind of paint. What I recommend when looking for a white paint is to make sure it is good quality. Cheap sample quarts don't have much pigment, meaning they don't have much depth. Even if I get a white I like to a get a slight tint to it. A cheaper paint will have less pigment in it. The paint can be any kind chalk paint, wall paint, whatever! Sorry if that sounds a little confusing let me know if you have any questions. For more painting tips and tricks follow along with our painting Pinterest board.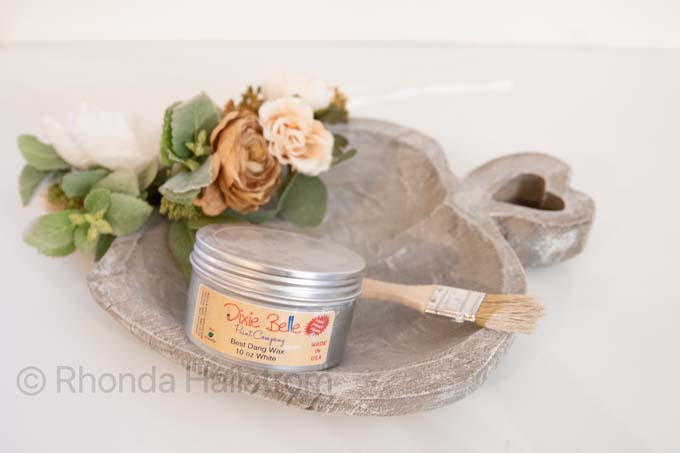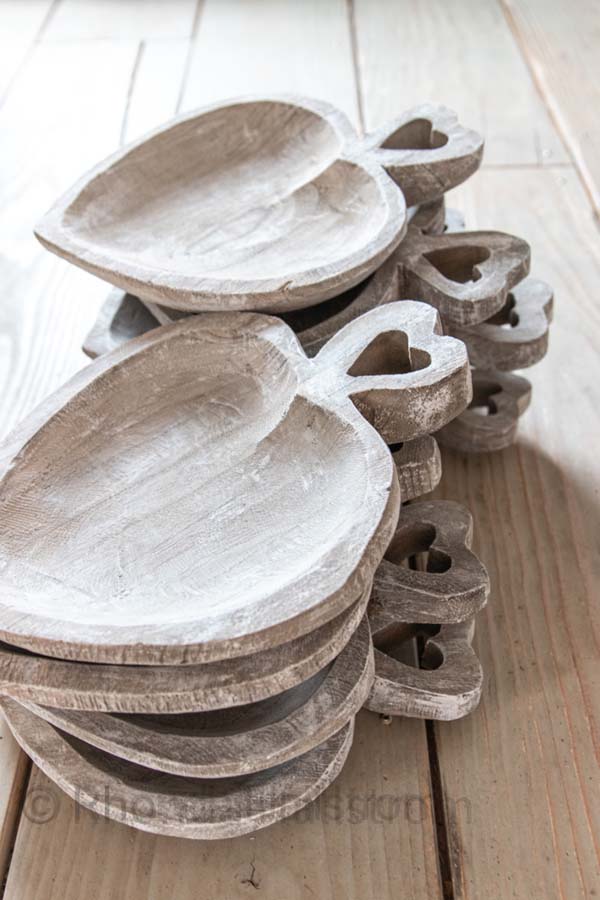 Chalk Paint Tutorial
Now that my white chalk paint is made, it's time to get some use out of it. With my trusty chippy brush I dab it into the homemade white wax, wiping off the excess wax onto the side of the can. Then go with the grain of the wood gently applying the wax. If you want more tips on chalk painting for a beginner we have a chalk painting ebook for everything you will need to know to start your chalk painting journey.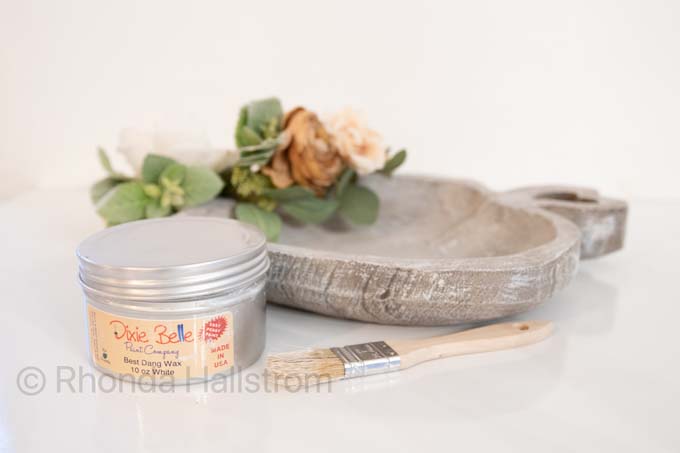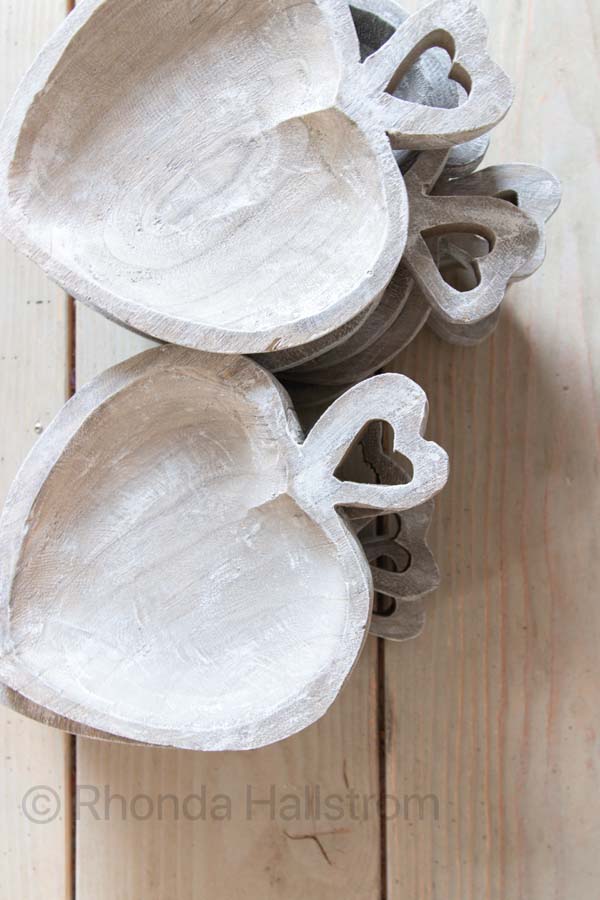 Let me know if you give this a try and I would love to see more of your paint projects, you can share them with me through Instagram at HallstromHome. Follow along our Painting Pinterest board for fun ideas on how to transform your home. Check out our Chalk Painting in Layers post here for painting tips and tricks.