Ah, the farmhouse—it's quiet. It's serene. It's away from the stresses of everyday life. Who doesn't have dreams of moving out of the hot, crowded city into a beautiful country farmhouse? We live in an old farmhouse, but if your current living situation is in the city, it doesn't mean you can't get some inspiration from these classic farmhouse style sinks. These 5 Farmhouse Kitchen Sinks We Love have "future daydreams" written all over them. Here are a few of our favorites from Pinterest.
1. Swedish Inspiration + White tile
White sink with grey cupboards pairs perfectly with white tile squares on the wall. This Swedish-Inspired kitchen sink is one of my all time faves.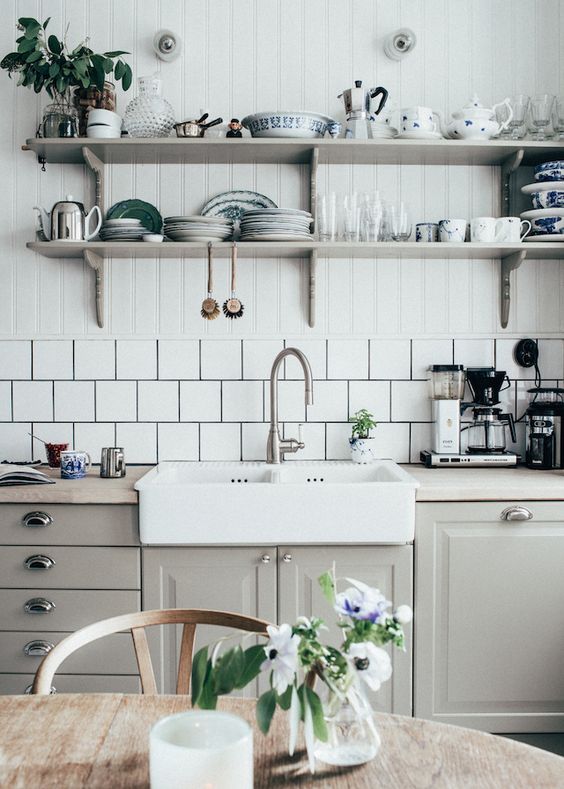 GET THE LOOK

2. Copper Sink + Country Charm
This would be simply stunning in a classic country farmhouse kitchen. Do you need help styling your sink? It can be hard but I will help make it easy with 9 kitchen sink style tips.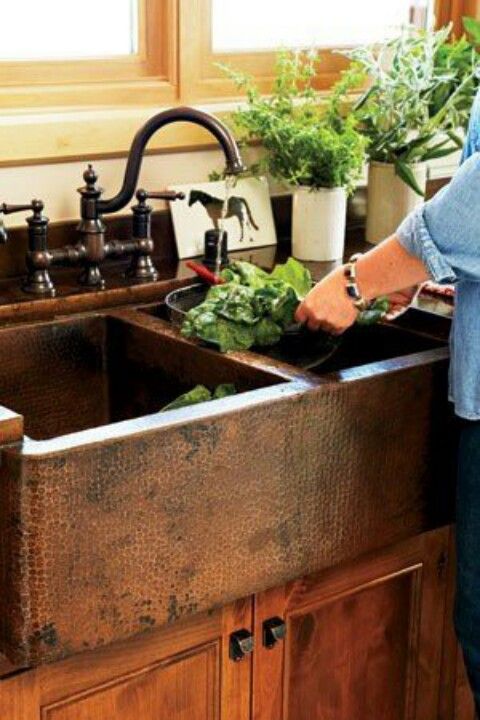 GET THE LOOK

3. Bright and Fresh + Aqua Blue
Freshen up your kitchen with aqua blue cabinets. If you read our DIY Farmhouse Ladder – Our Favorite Aqua Blue post, you know that we LOVE LOVE LOVE aqua blue. Never be afraid to try something bold and colorful.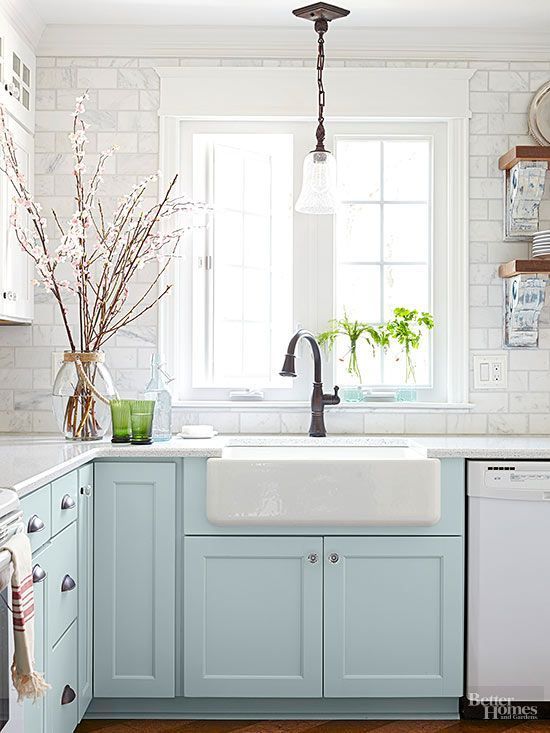 GET THE LOOK

4. Chic White + Gold Hardware
Gold hardware is so popular right now, and adds a modern and classic touch to farmhouse kitchens.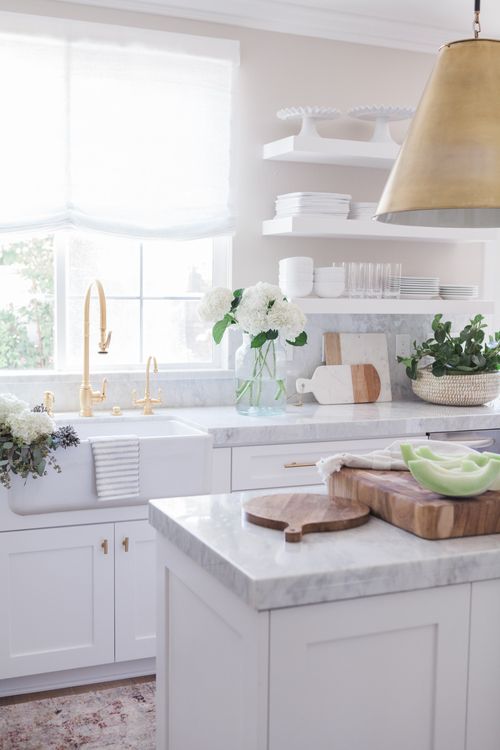 GET THE LOOK

5. Stainless Steel + Classy Farmhouse
Add a classy, defined look to your farmhouse kitchen with stainless steel. The big windows above the sink also give a bright look to a traditional space. Come check out some amazing kitchen designs here.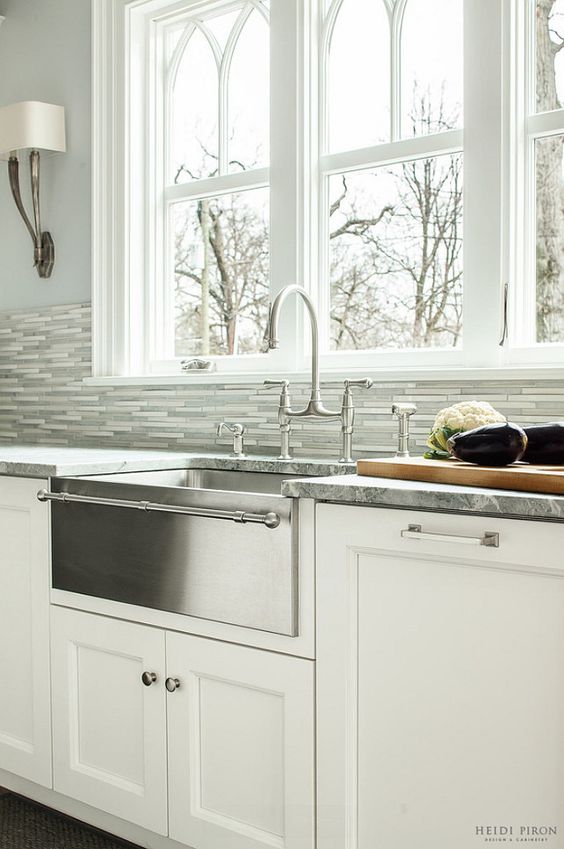 GET THE LOOK

What Do You Think?
Are you totally inspired by these 5 Farmhouse Kitchen Sinks We Love? Which of these gorgeous rustic looks is your favorite? Let us know in the comment section below. Then get this look by shopping our farmhouse decor at Hallstrom Home. Follow our Sinks for home and outdoors board on Pinterest for even more inspiration.
BRING THIS STYLE HOME
Disclosure: This post contains affiliate links. All items I personally recommend and would not suggest otherwise. I have purchased them or similar items with my own money and have found them to be useful. I hope you will find them useful as well.