Have you tried the Baking Soda Texture Paint DIY yet? Well now is your chance, it is so easy and it can really transform a piece. I had this boring vase and I wanted to give it a textured terra cotta look. We will also answer some of the most commonly asked questions about this diy at the bottom of this post.
Be sure to sign up for my email to get new recipes, crafts and home ideas in your inbox, plus access to our free printable vault! *This post contains affiliate links*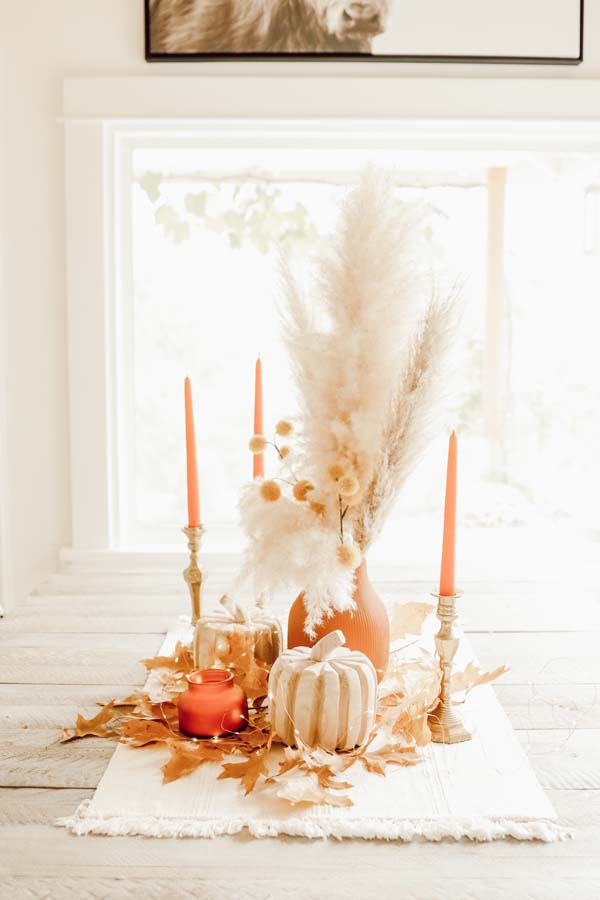 DIY Textured Clay Vase
A great place to get some vases is Goodwill or any thrift stores. You have to see the potential in the piece. I look for shapes I really like and texture on the piece. Make sure you request to be a member in our private Facebook group, with many diy and fun topics we all can chat about.
Supplies:
Baking Soda
Acrylic Paint
Chalk Paint
Sea Spray Salt
Stir Stick
Chippy Brush
Container to mix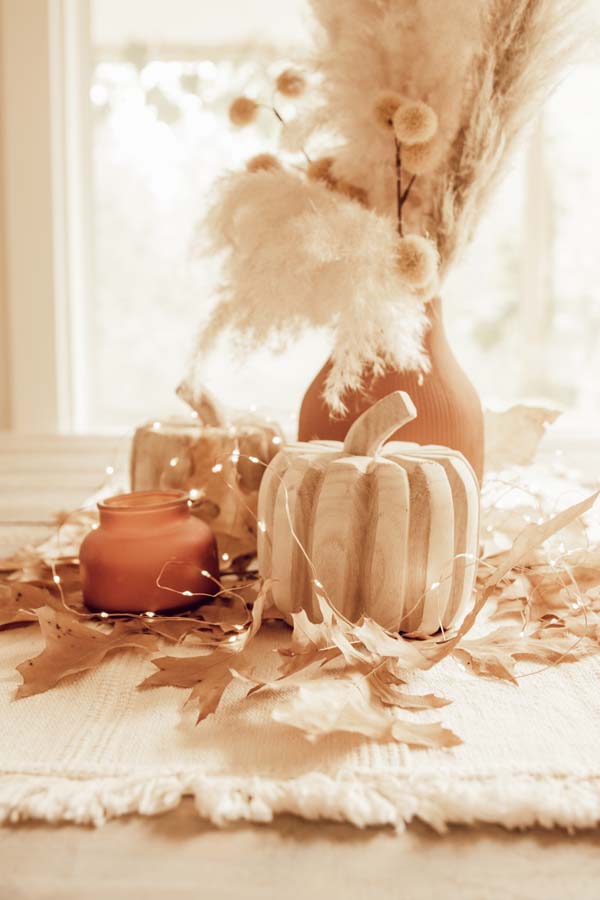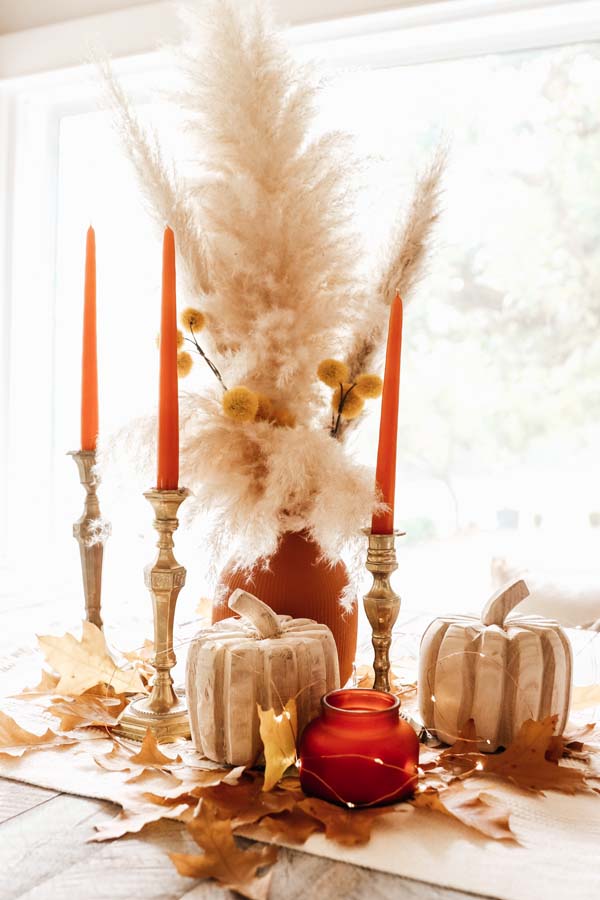 Baking Soda Paint Vase
I wanted to go for a terra cotta color. To get this color I just mixed some acrylic paints together and got the color I was going for. To create the baking soda paint it is a 1 paint: 1/2 baking soda ratio. So I mixed about 1/2 cup of paint to a 1/4 cup of baking soda, with the wood stir stick.
If you don't have acrylic paint you can use chalk paint. Just half the ratio of baking soda. So it would be 1 paint: 1/4 baking soda.
Another way to get this thicker texture. Is using salt wash powder. The directions are on the package. It can give you a very chunky thick look, it that is what you're going for. Here are more painting projects using chalk paint.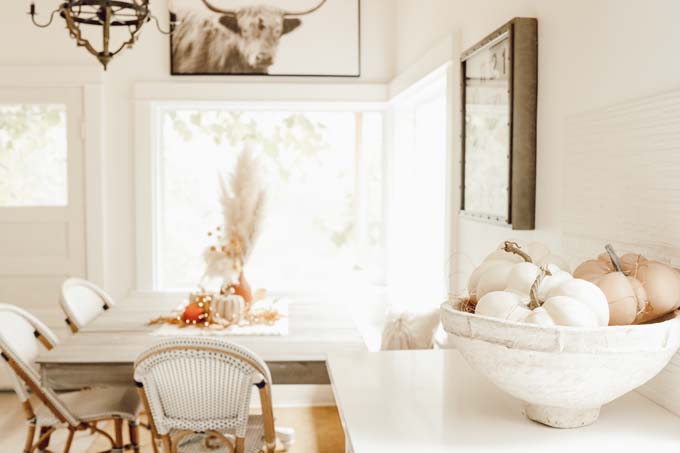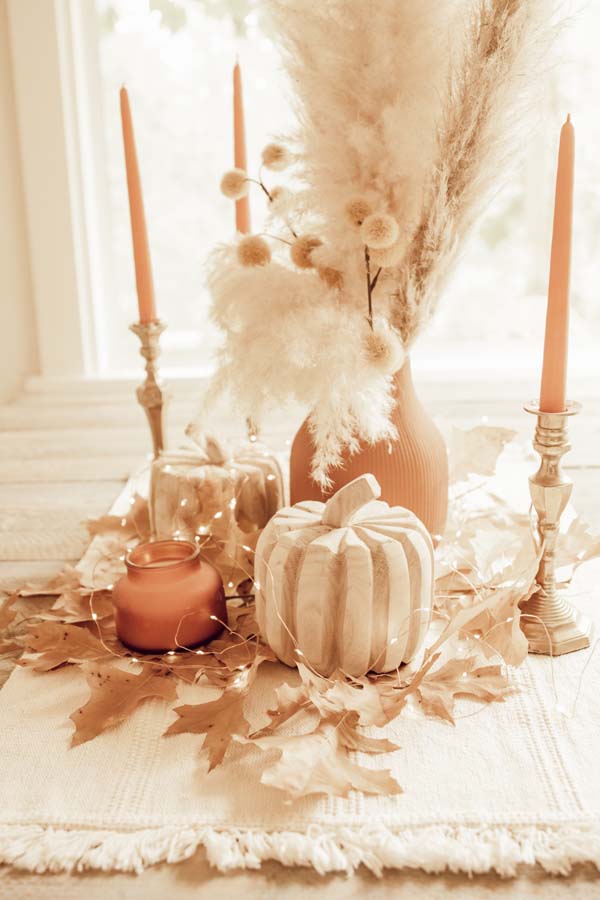 Baking Soda Texture Paint DIY
If you don't have baking soda don't worry, you can also use baking powder. It will give you the same type of look. With the warm tone of this vase, I wanted to create a simple elegant fall table.
Adding some pumpkins and of course pampas grass!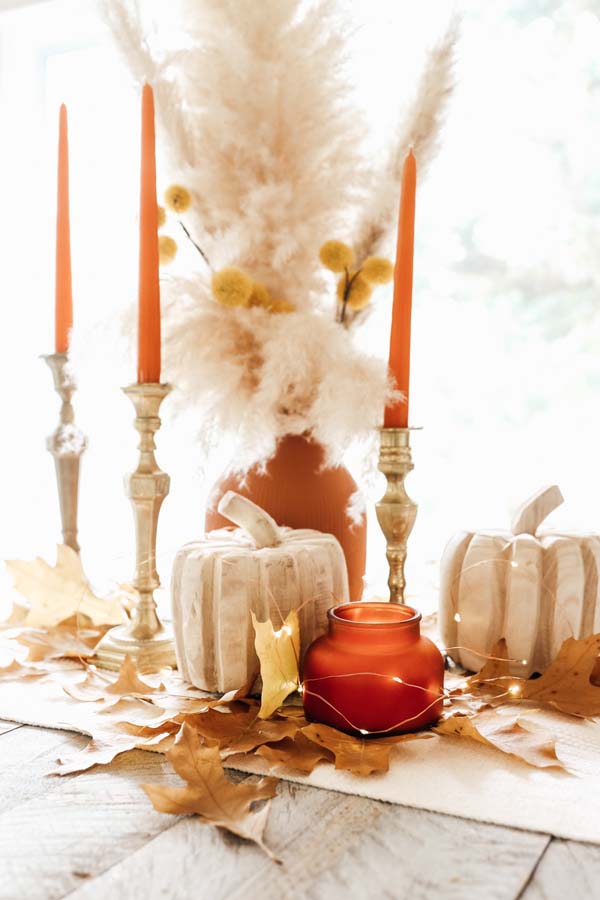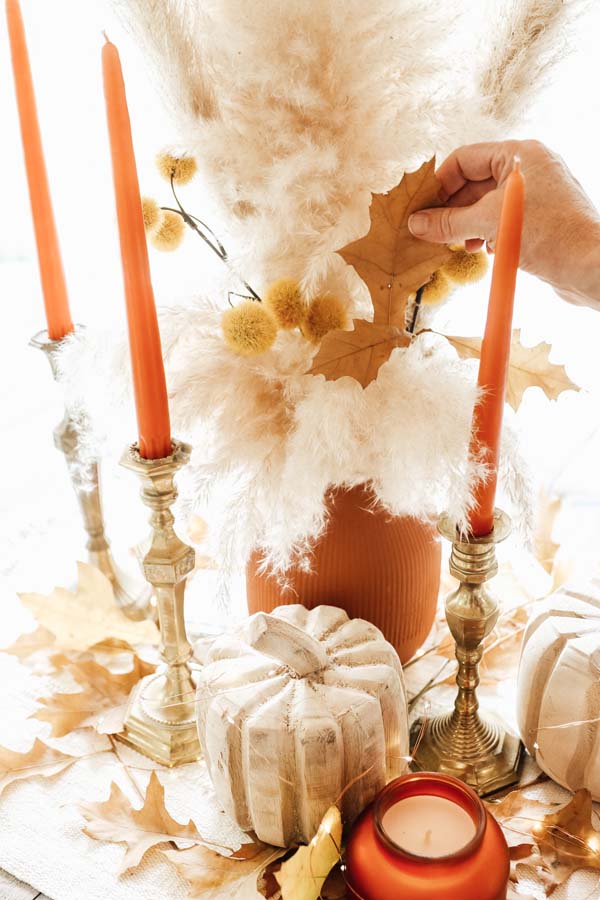 Baking Soda Paint
Once the baking soda is all mixed, you will notice a chunkier paint. This is what gives your vase the ceramic look. Using my chippy brush I paint it all over the vase. The only reason I don't use a nicer brush is because with the chunky paint it's easier just to throw the chippy brush away. Rather than wash out your nice brush. You could also use chalk paint to create this look. It will give the chalk paint a chunkier look as well.
One tip is to mix this in a container that has a sealed lid, incase you make too much and want to use it later.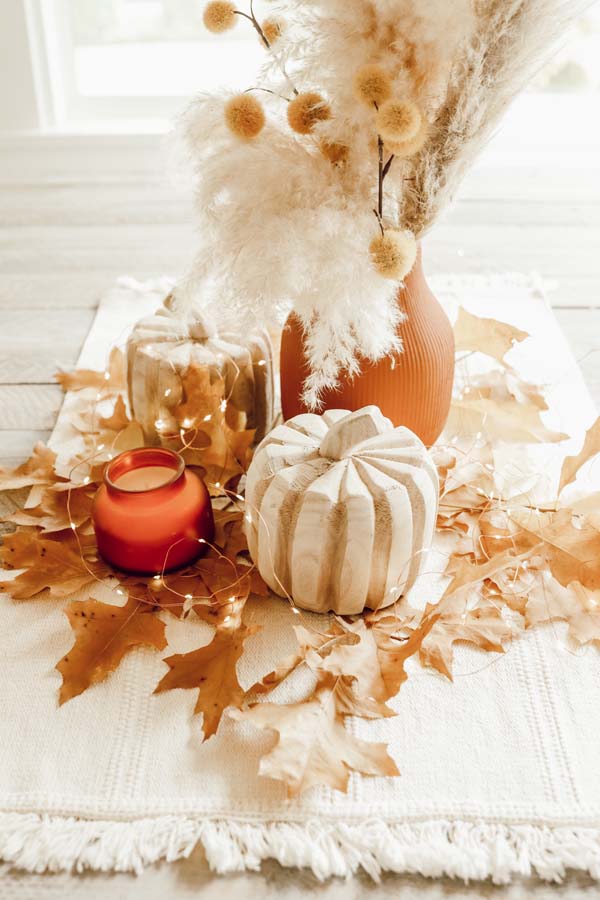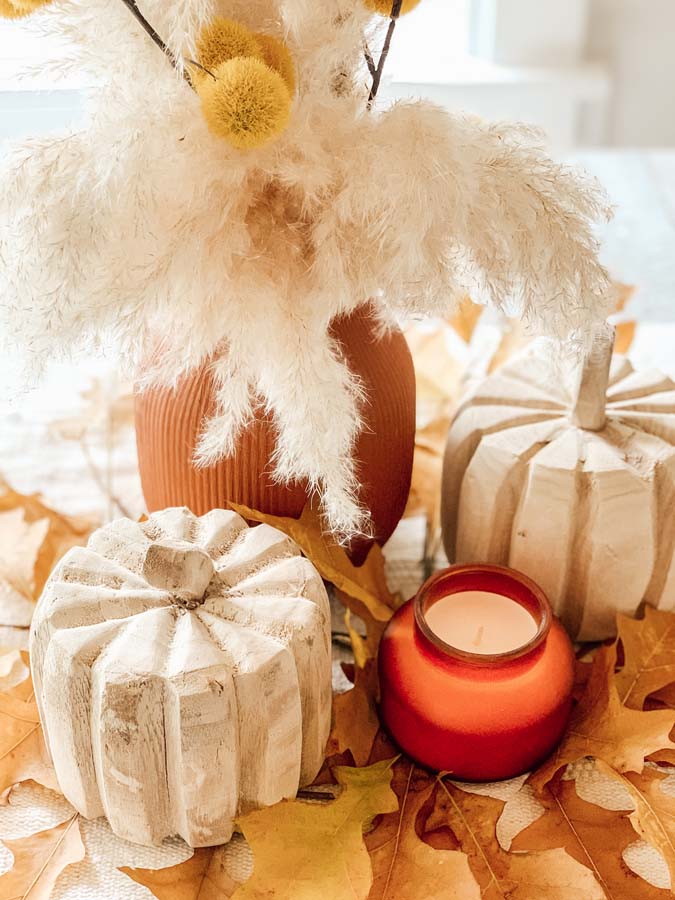 DIY Terra Cotta Textured Paint with Baking Powder
I then let it dry completely over night. If you want a thicker look, you can add more layers and then let them dry between each layer. Another fun painting DIY to transform a vase is adding mud paint.
If you want more painting diy, follow our painting board on Pinterest.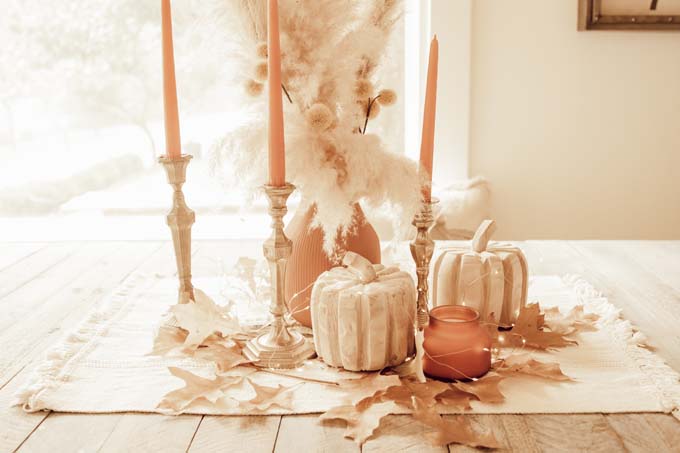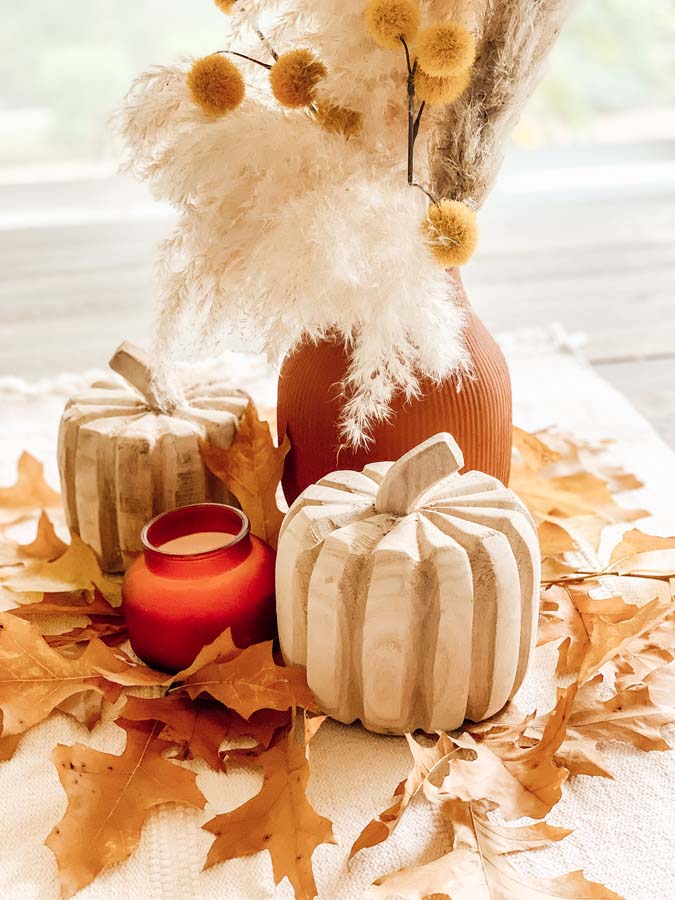 Thanks for stopping by, now here are some questions we get! Of course if you want to learn more about painting, we have a chalk painting ebook with all of the tips and tricks you will need to get started.
Do I have to prime the vase?
No, having the baking soda or powder it will adhere well to the piece. If you just want to be sure you can give it a light sanding and then paint.
Can I only use chalk paint?
Nope! Acrylic also works great!
Can you use baking soda to make chalk paint?
Yes! Here is the recipe. 1 cup of matte latex paint. 1/2 cup baking soda. Mix together. To avoid a gritty texture add a splash of water. Check out our other chalk paint recipe here.