This whole redecorating started after our oldest daughter turned 14. With limited time for extra stuff due to running a very busy online home decor shop. I decided we would hit Target for some of the easy pieces like bedding. I was planning to go to Anthropologie but the distance is too far for my schedule. I'm the type that likes to touch my bedding before I buy. So let me show you how we updated our Teen Girl's Bedroom Style- Easy Chalk Paint Recipe from pink to grey.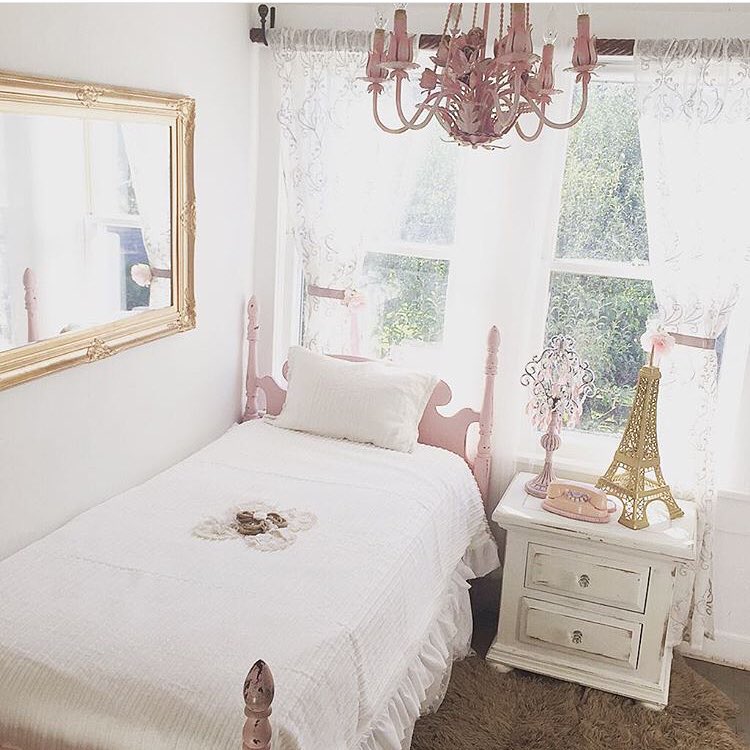 Teen Girl's Bedroom Style- Easy Chalk Paint Recipe
Pretty pink shabby chic style with custom painted furniture. I also custom painted this chandelier for something unique. I love finding vintage furniture to repaint. Lets just say that this addiction is under control, but my mirror addiction is not. My daughter was over the pink and wanted something a little more age fitting.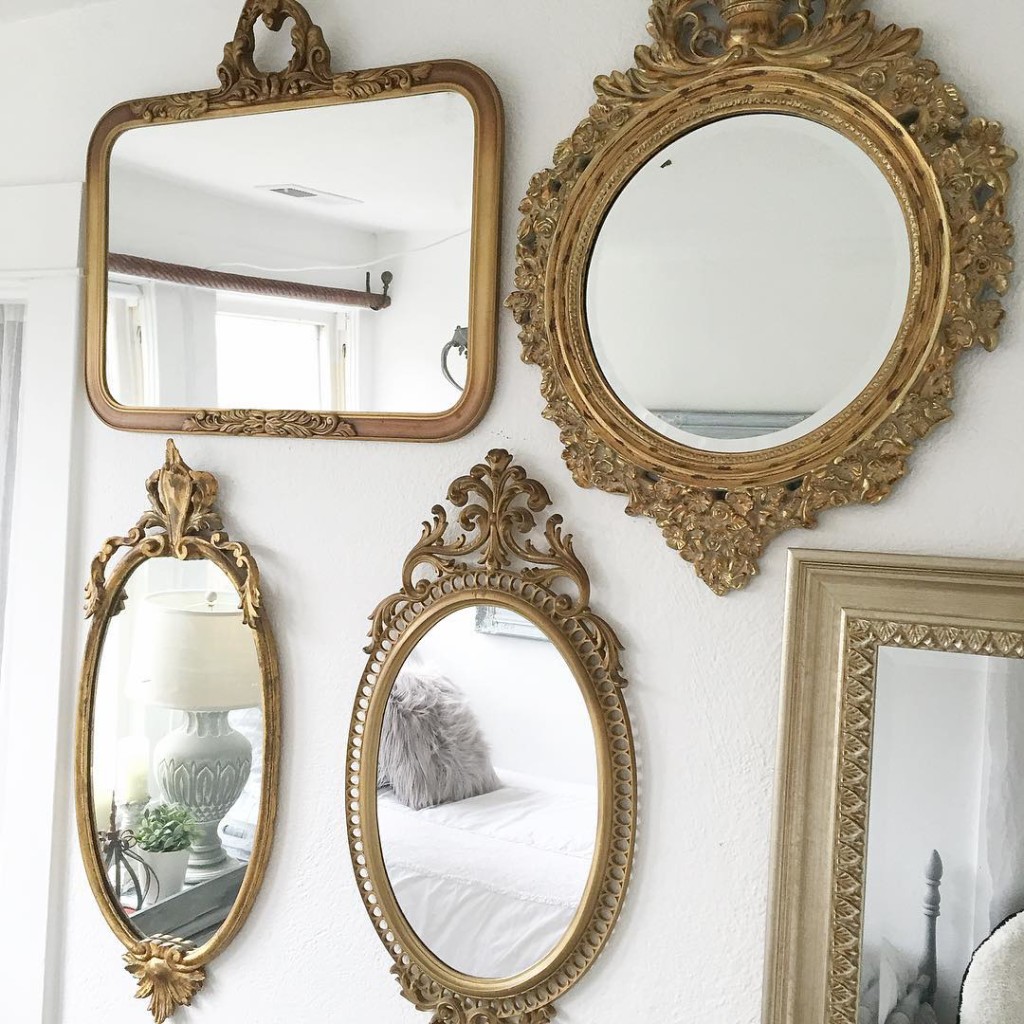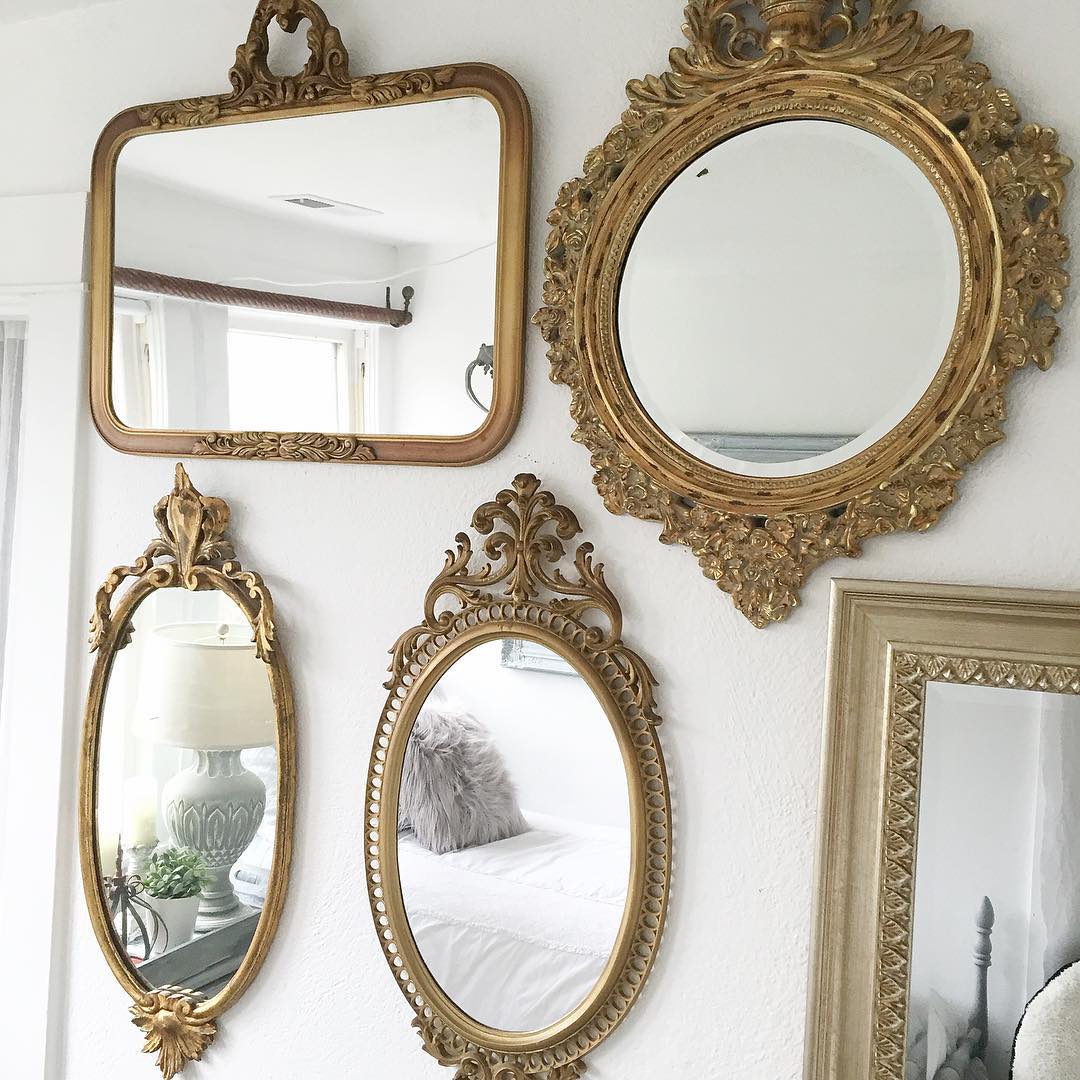 Ready for some Teen Girls Room Mirror Obsession? I just created this gallery wall in my daughters bedroom. I couldn't wait till she came home from school to see this. It all started because I found one more beautiful vintage gold mirror to add to my shop. I love custom painting mirrors with chalk paint. With so much input from Instagram to keep these Vintage Gold Mirrors, I just added the option for custom paint. Now with my mirror collection growing and storage getting a wee bit squishy, I decided to create this wall of mirrors. I included a tall dressing mirror to the collection because every girl NEEDS a mirror like this, right?
Teen Girl's Bedroom Style- Easy Chalk Paint Recipe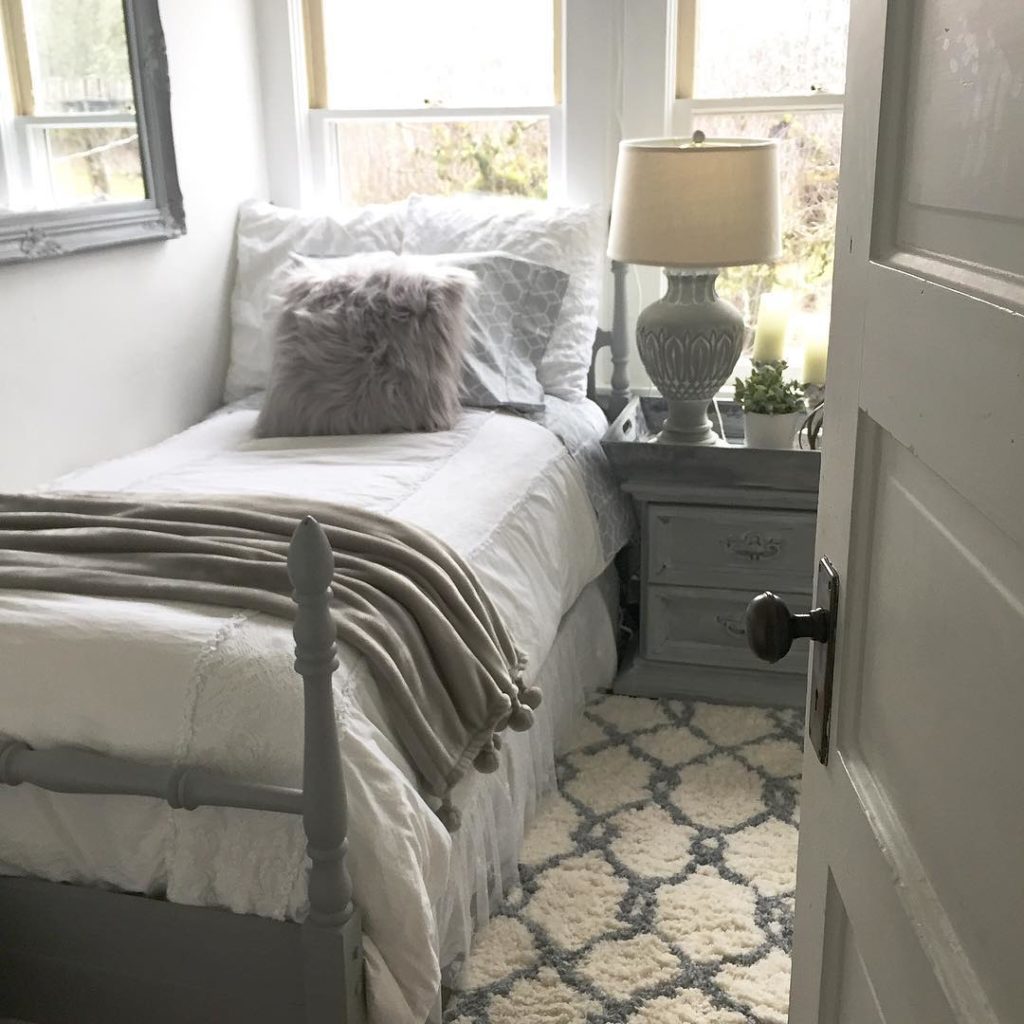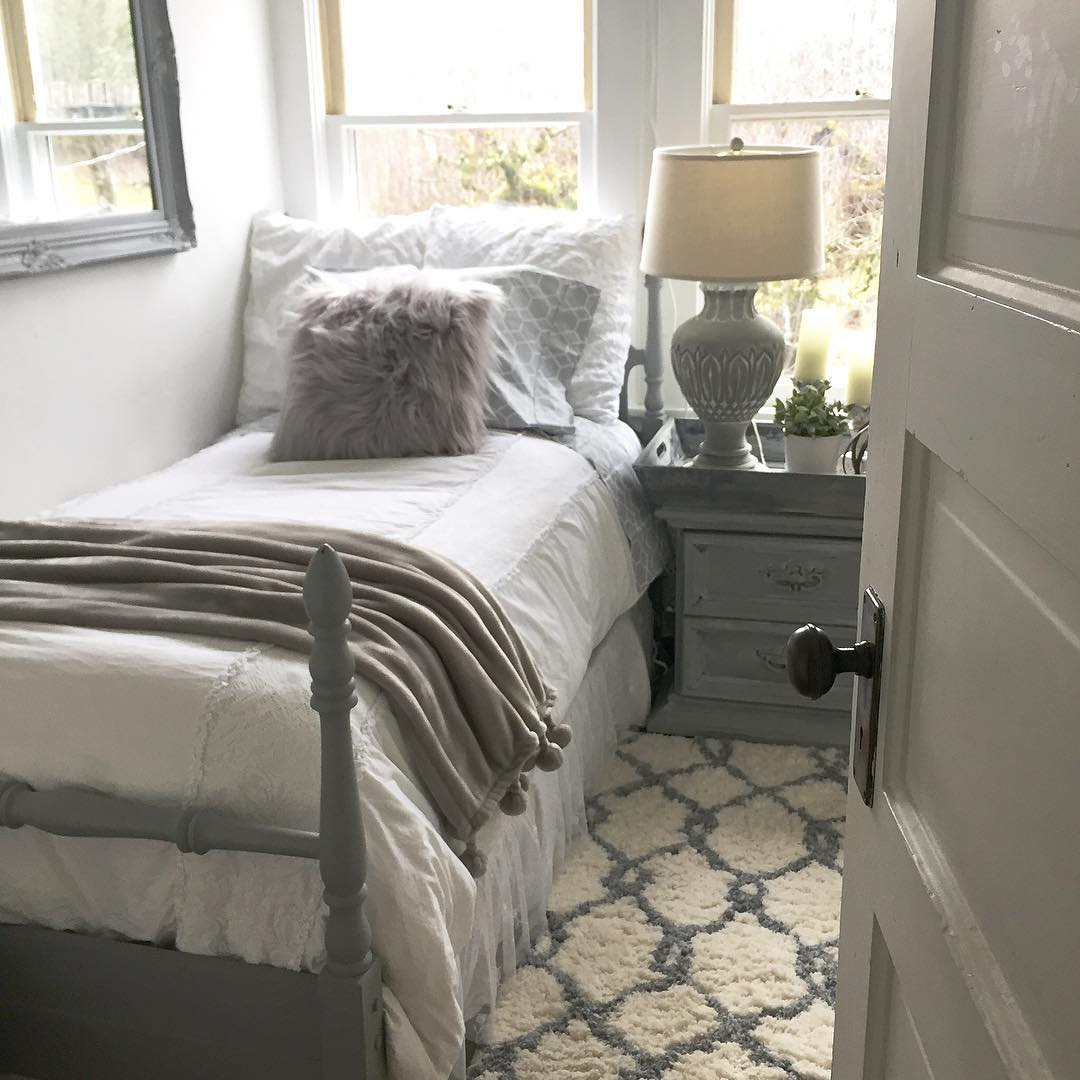 Revealing Our Teen Girl's Bedroom. The previous post with the gold mirror gallery wall is just on the other side of the door. My daughter repainted the bed frame from pink to a Paris grey color. I use homemade chalk paint (recipe below). Applying this chalk paint was super easy and fun.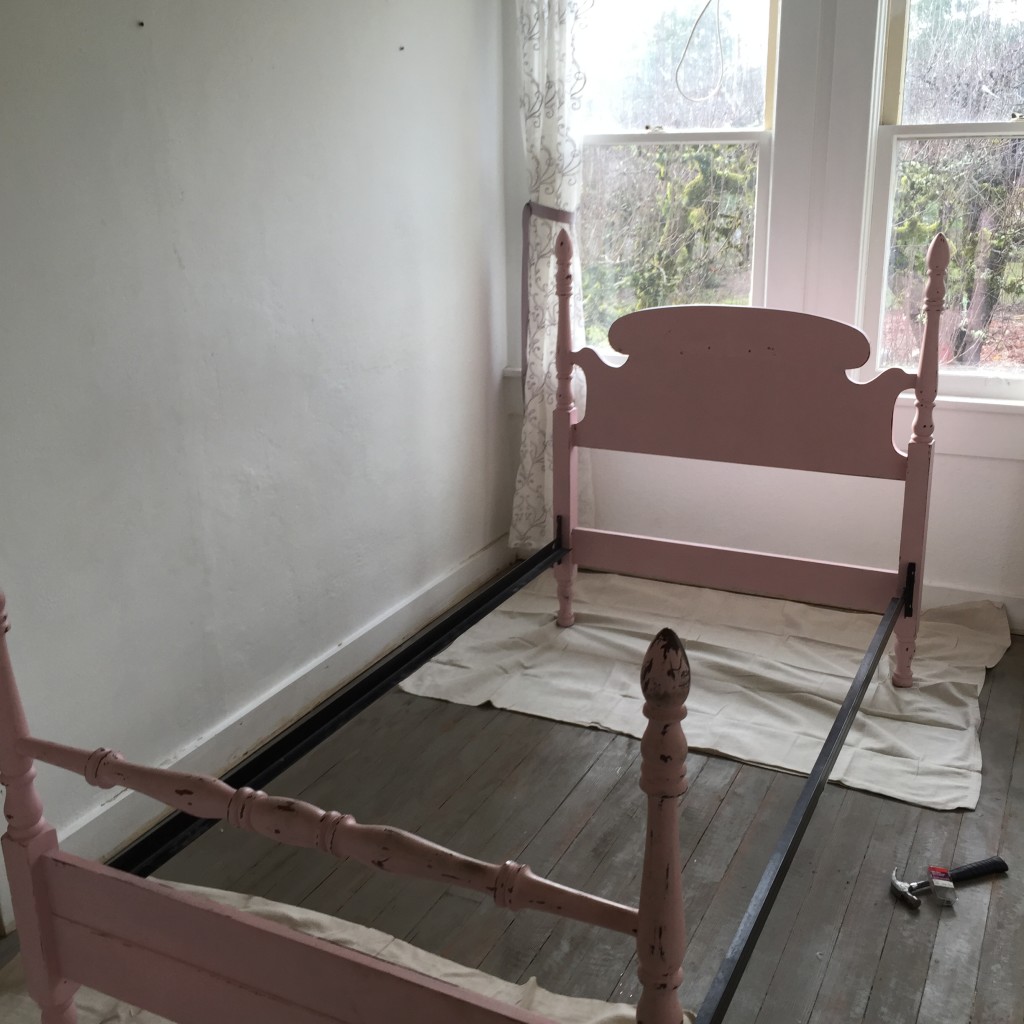 From pink to grey all in a day. Our Teen Girls Bedroom Style was updated. I do have to admit I really enjoy this change too, because painting and redecorating is so much fun. But I am sad to see this space go.
Teen Girl's Bedroom Style- Easy Chalk Paint Recipe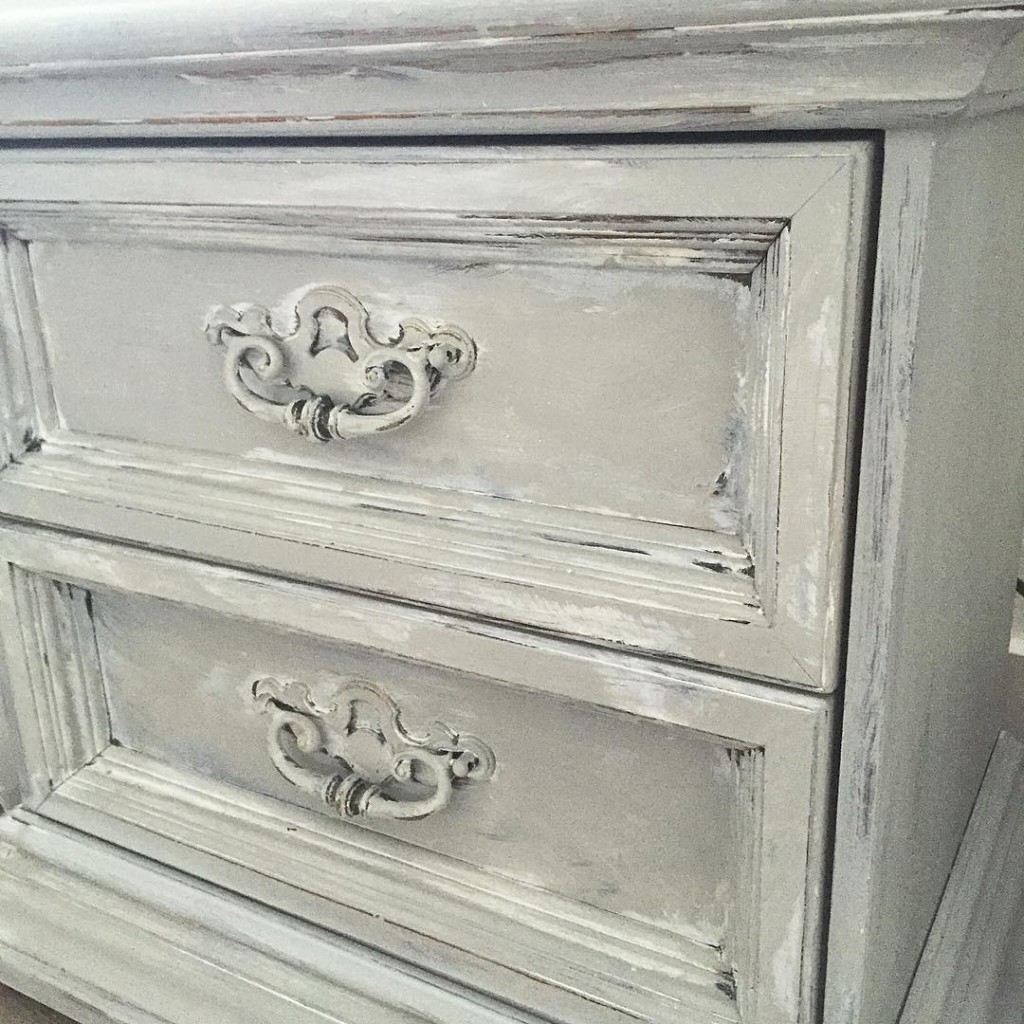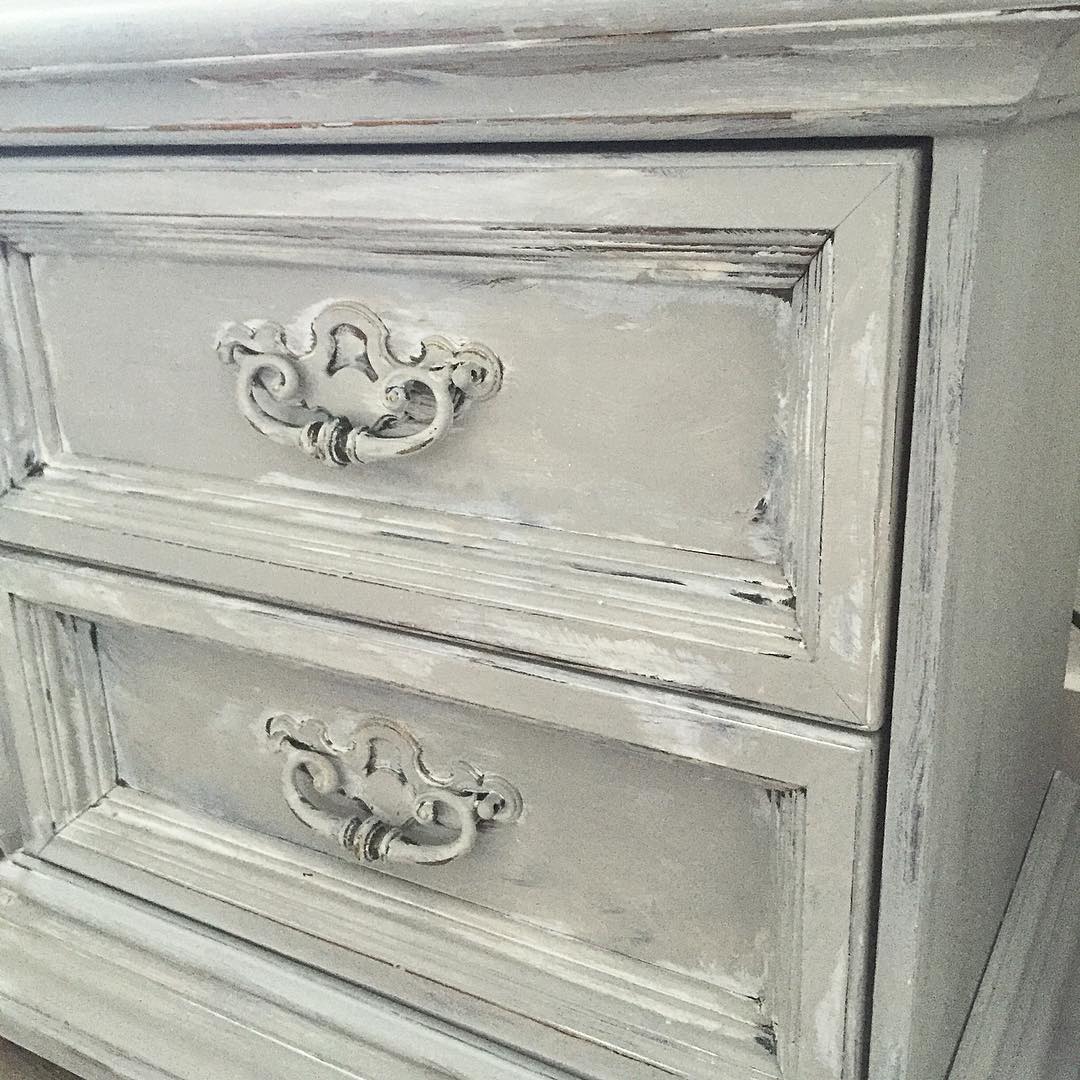 Side table details…dark wood covered with a lightly applied white chalk paint. I then applied a thin layer of Paris grey chalk paint and distressed it before adding the clear wax. When creating in this style, one can't worry about the details. You literally slap paint on and walk away. If you add too much paint in perfection, you won't get this crusty style. I just love this crusty word. If you know me from Instagram at HallstromHome, you know I use this word to describe much of my life. Crusty but Beautiful for a Teen Girl's Bedroom Style.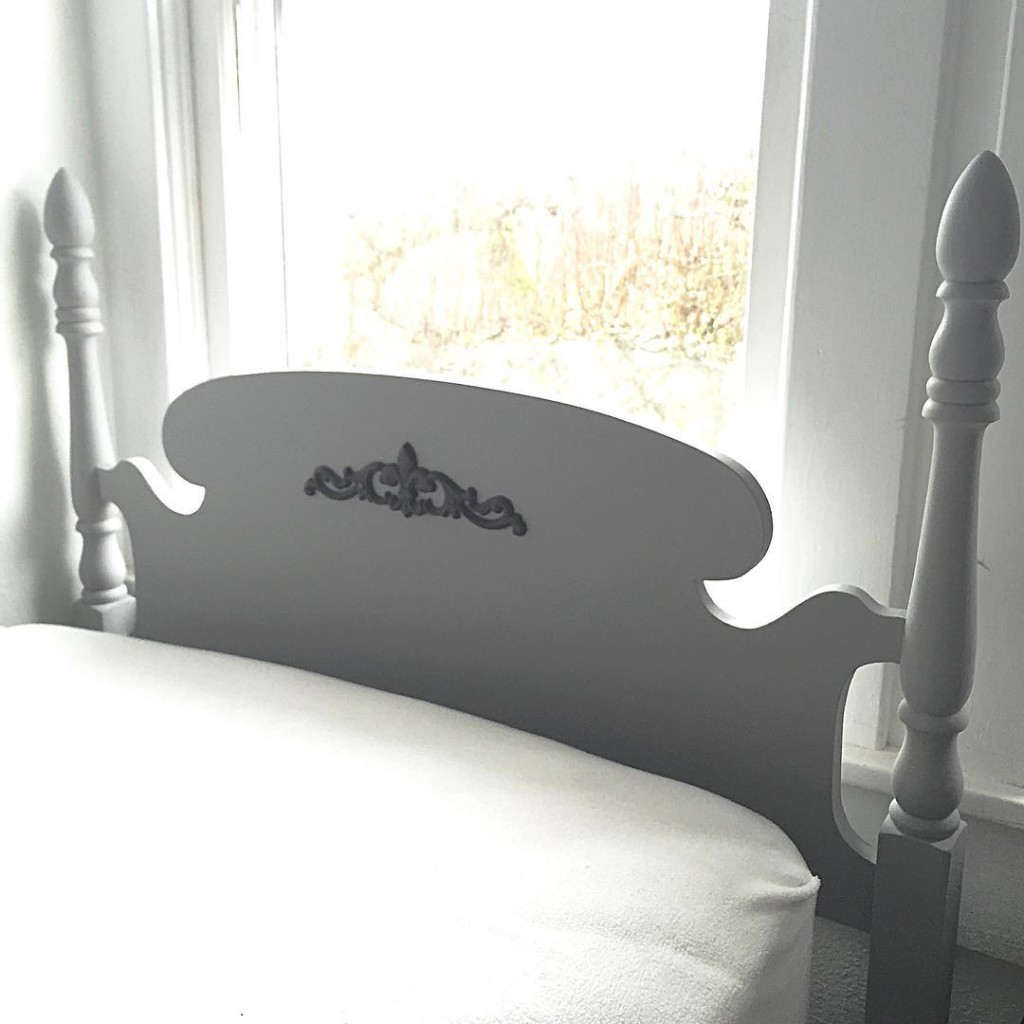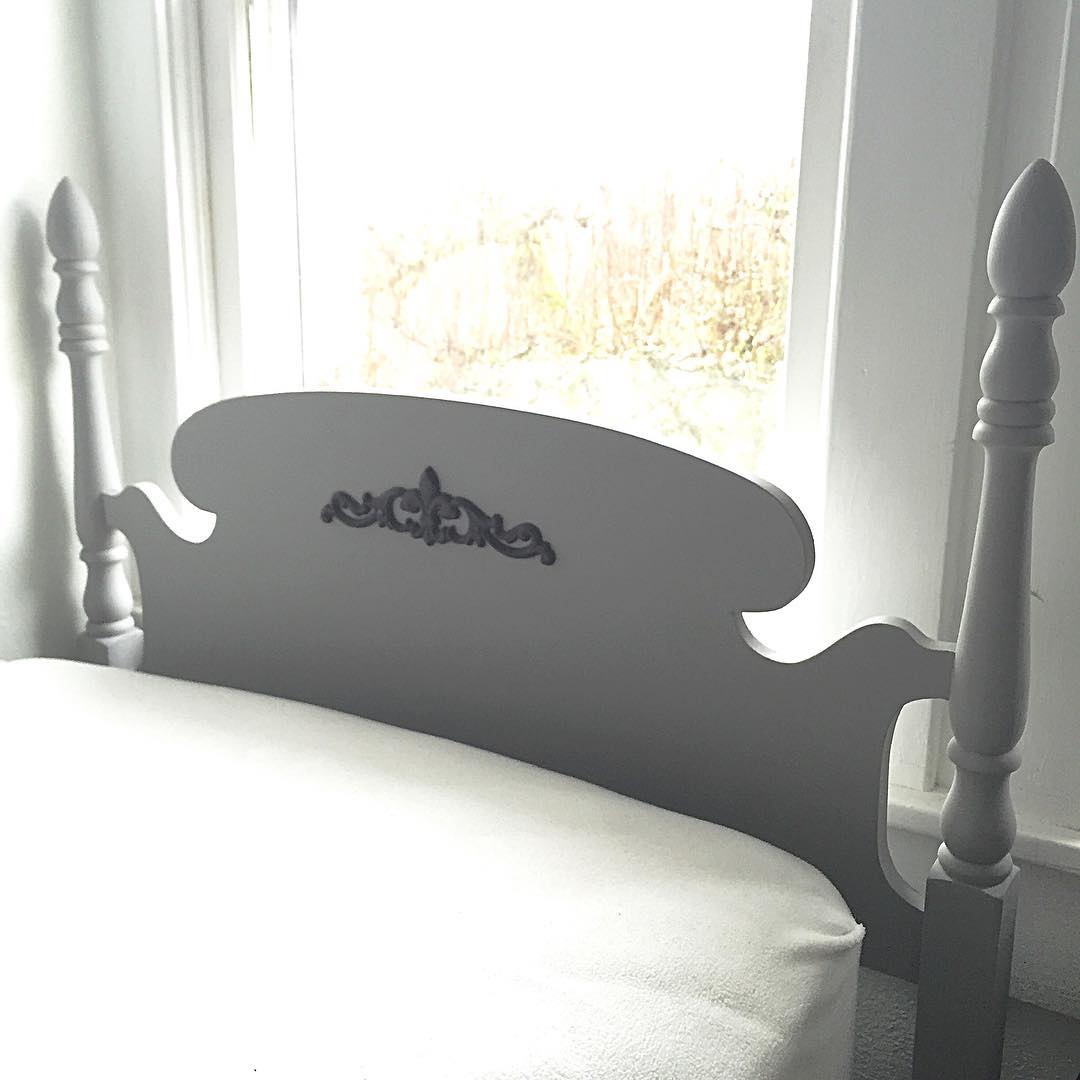 Bed update… I'm loving the changes to this room so far. It's the simple details that make things pop for this Teen Girl's Room Style Update.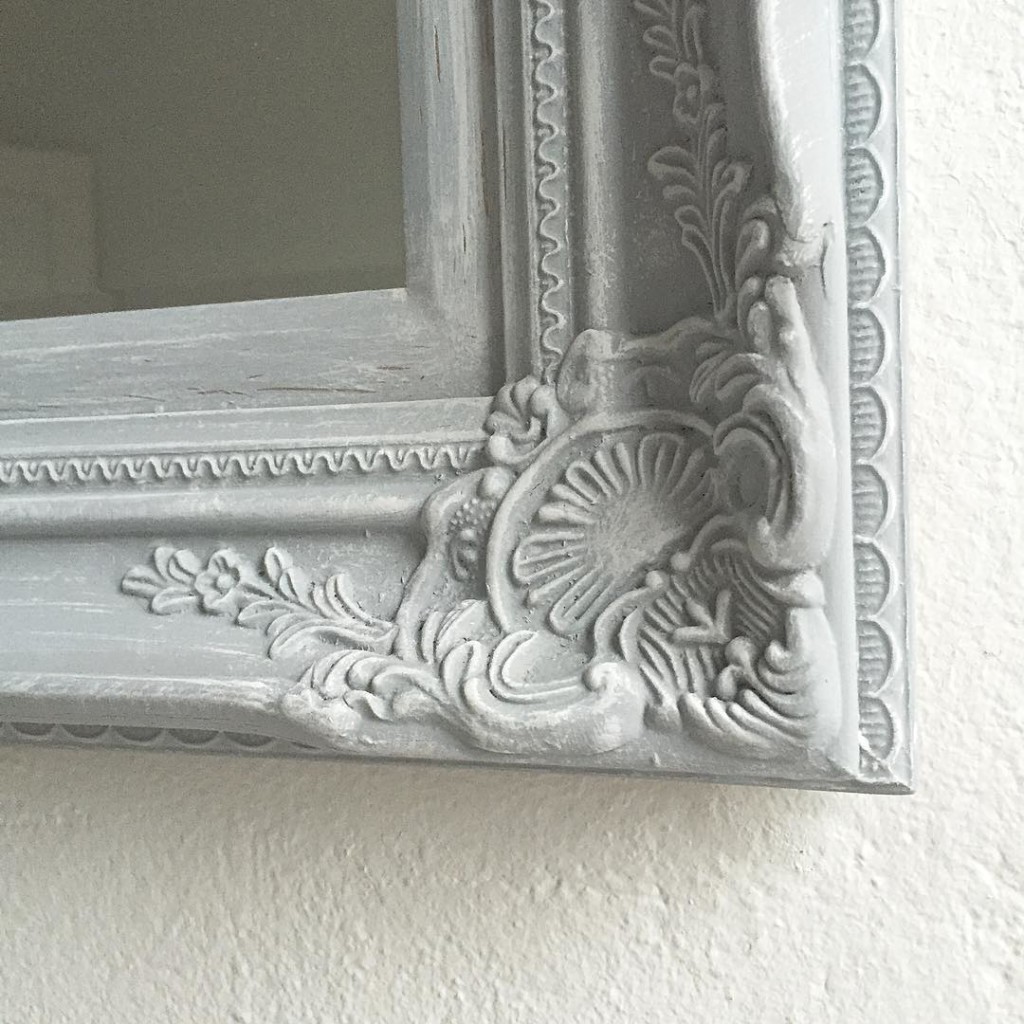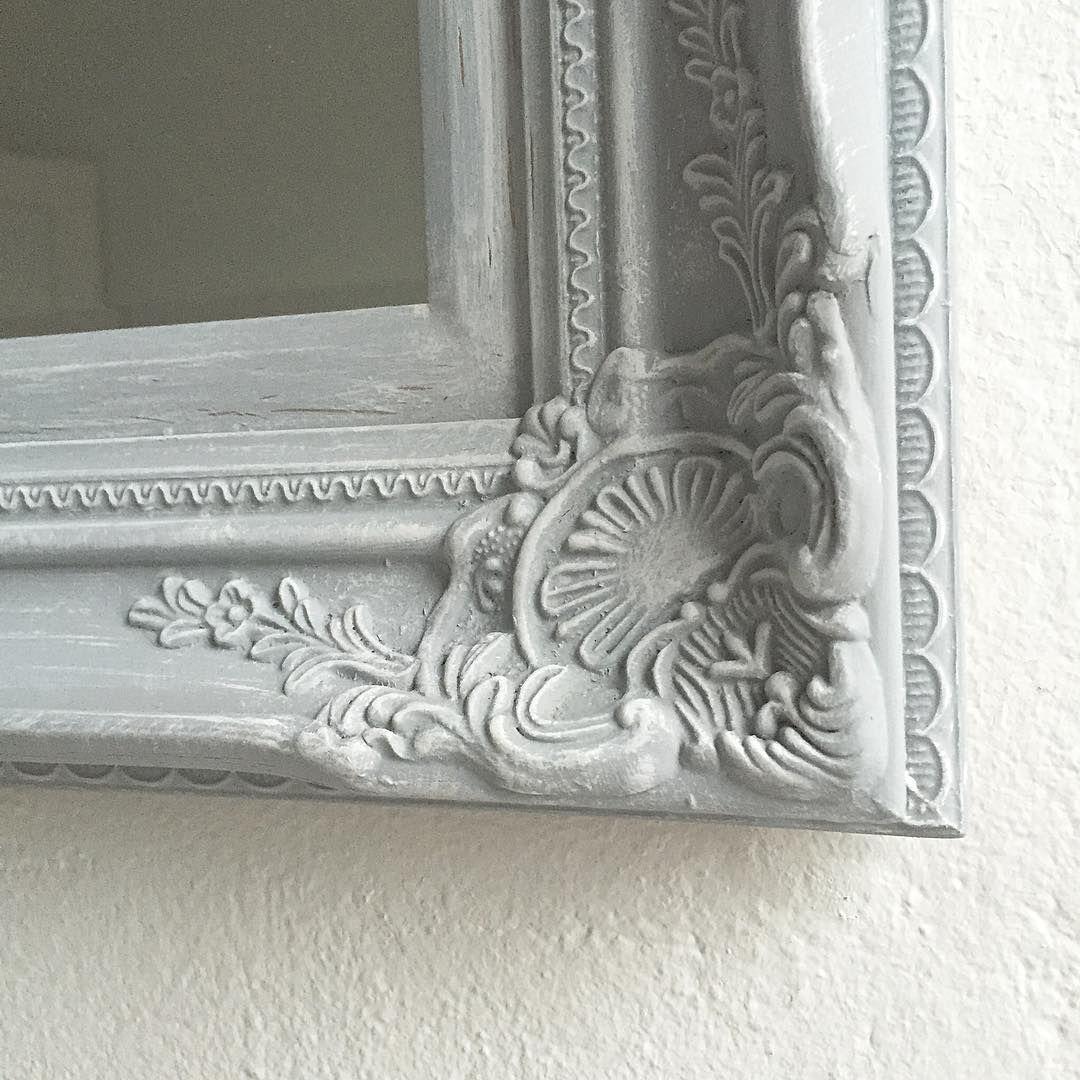 It's all in the details…This mirror is chalk painted in Paris grey color with a white wash. I crackled the frame just a bit for a more vintage style. This large mirror is for sale in my shop Grey Ornate Mirror.
Teen Girl's Bedroom Style- Easy Chalk Paint Recipe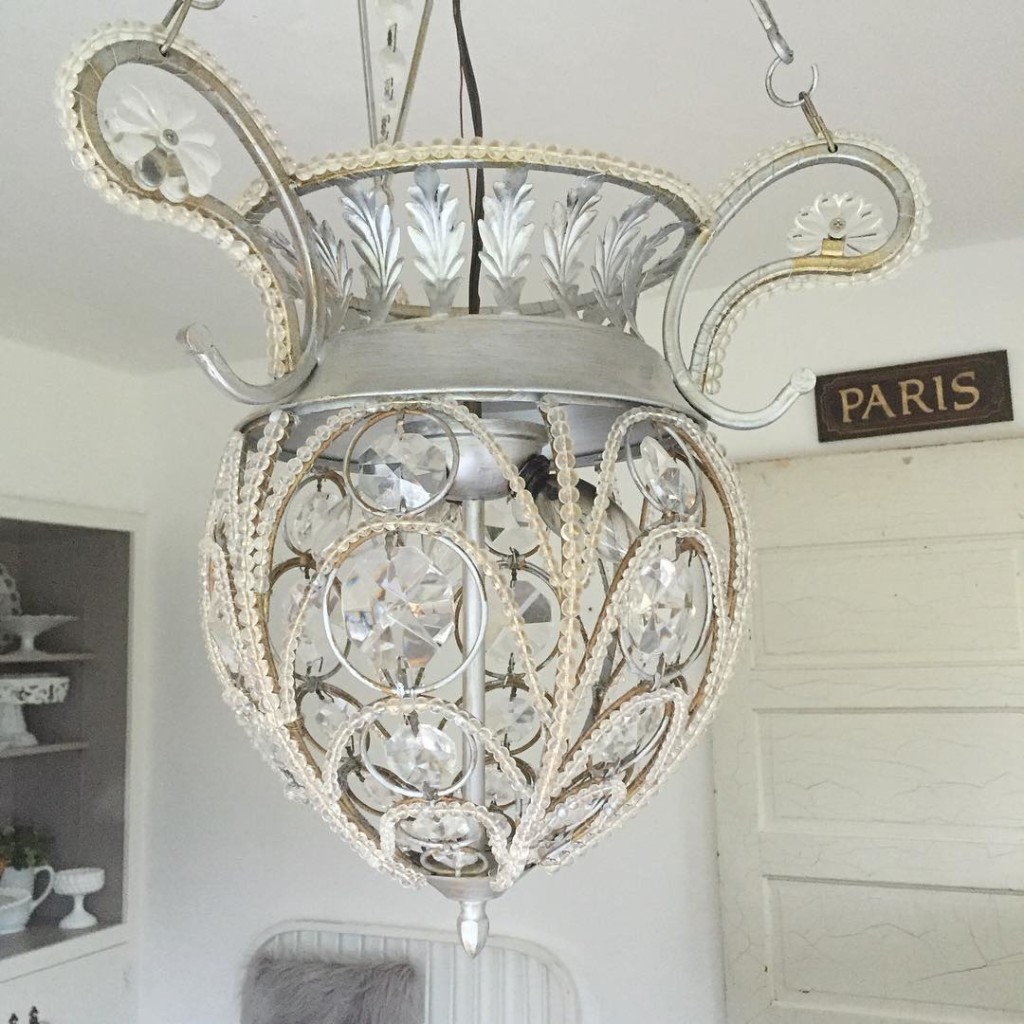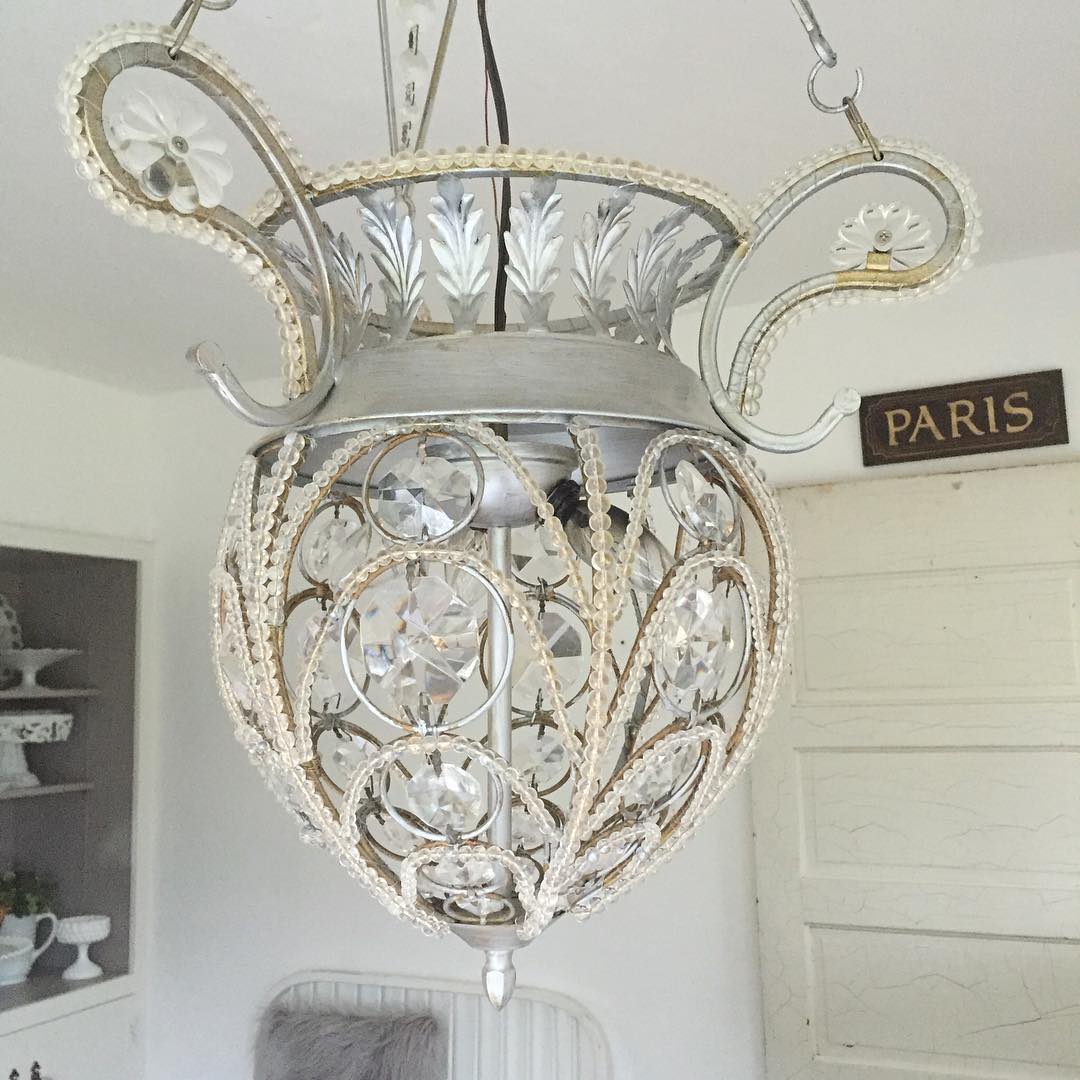 "You attract the right things when you have a sense of who you are." Chandeliers are now available in my Etsy shop here. I'm thinking this crystal chandelier would be a great addition to this room. I have a few options so time will tell what I do, but for now let me show you what I have in this room.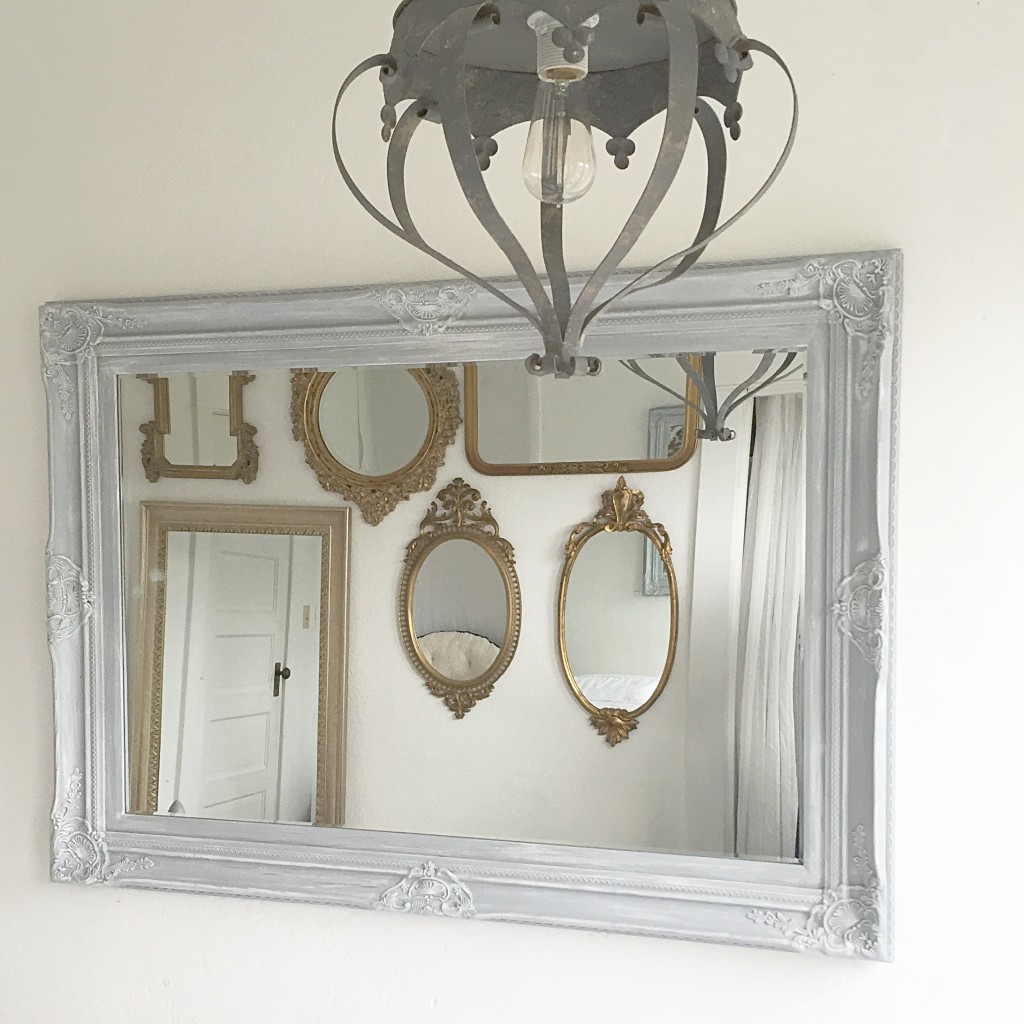 This French crown hanging light, is the one piece that started us on our adventure into Grey for our Teen Girls Bedroom Style. There has been another update in her room since this post. She didn't want the shabby chic look anymore. We went for more of a boho vibe. Here's another style in this room that I love.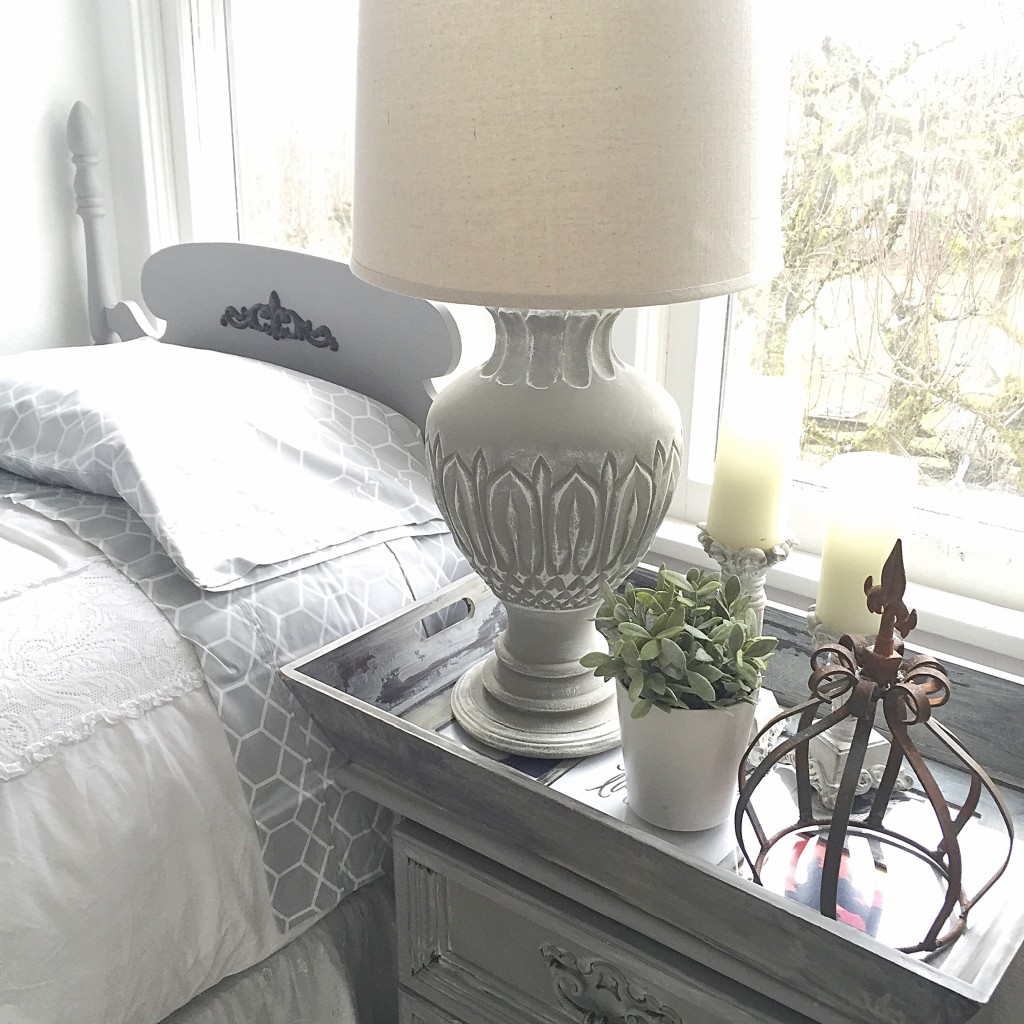 Hand painted lamp adds drama yet is not overstated. The french wrought iron crown was imported from France. Adding my special hand painted tray to the top of her night stand added a bit of an unique style. I like to decorate just outside of normal.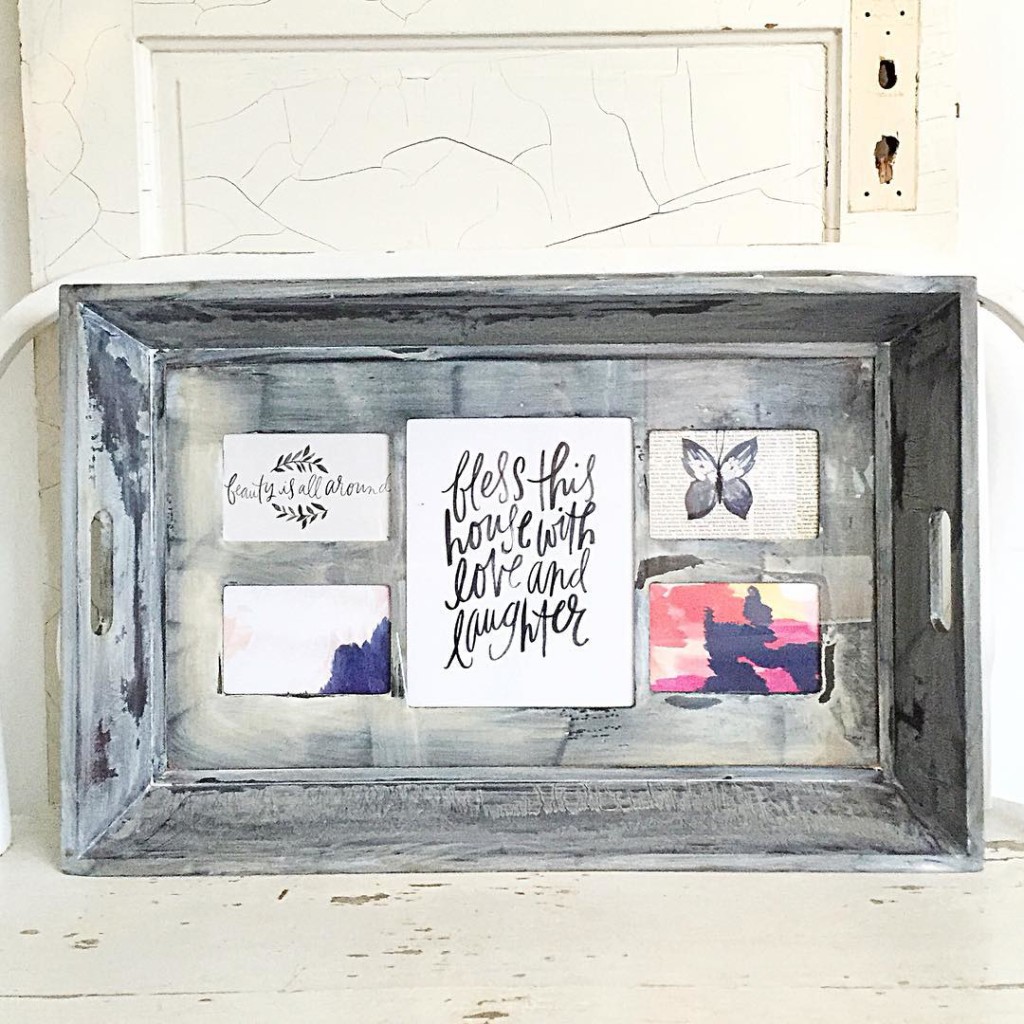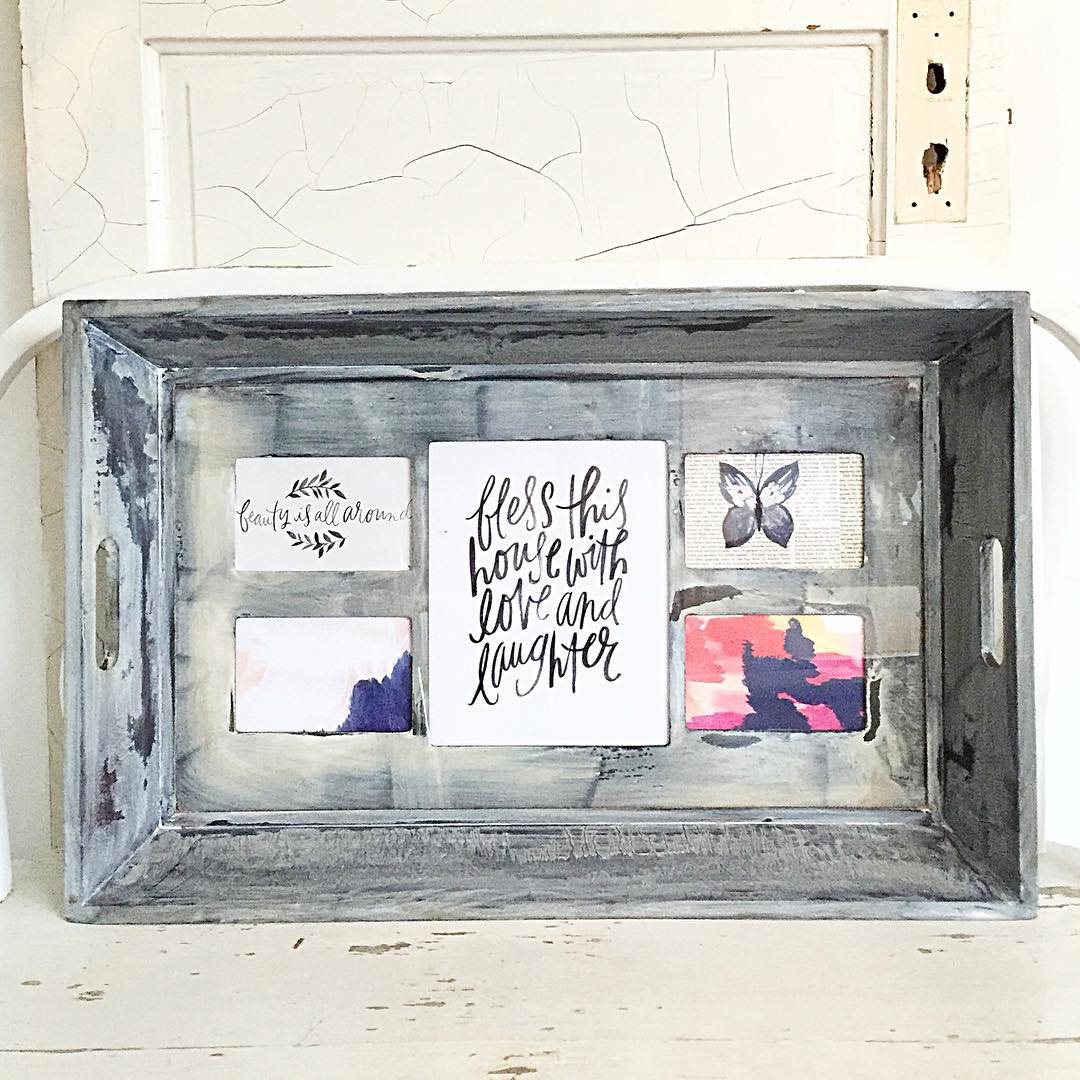 The art of things chosen well. Details of the tray I created.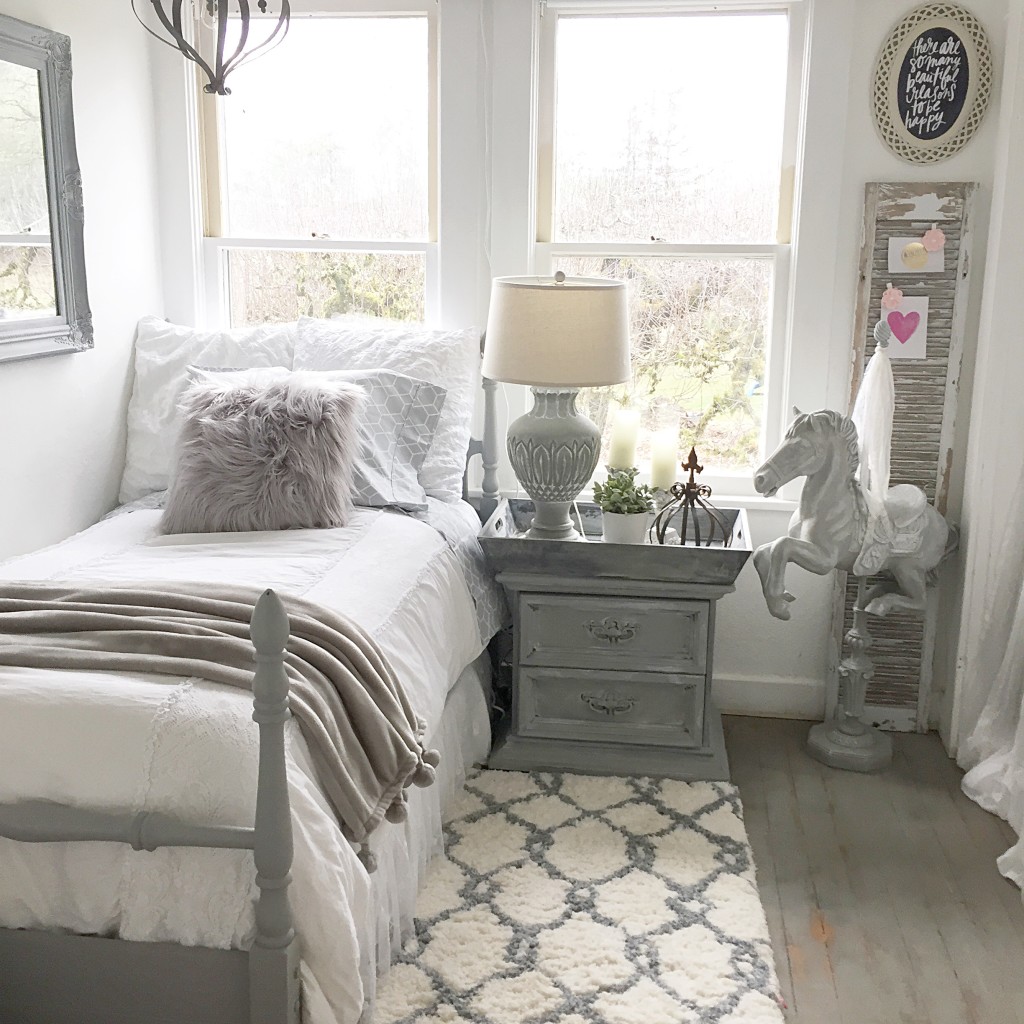 I Bought Target Bedding for My Teen Girls Bedroom Style. The bed skirt was custom made by me. The rug was found at TJMaxx. You can find furniture available in my shop. If you want a custom piece made, please let me know. We ship all over the country.
Easy Chalk Paint Recipe
Ok so who's ready for my homemade chalk paint recipe?
I use Plaster of Paris, water and a sample paint quart from miller paint store for $5. You can get you paint in a custom color match for those that have a favorite brand but don't want to pay the price.
-Start with 2 Tbsp Plaster of Paris
-Mix in 2 Tbsp water and mix well
-Add 2 Cups flat or stain paint and mix extremely well. I use glass canning jars with a wide mouth for easy storage and use.
When I paint. I do not sand my items first unless it has a high gloss. I paint my product and seal it with clear paste from miller paint store. This product is much cheaper than the name brands. I add 1 Tbsp of mineral spirits to give it a smooth and soft finish on my products. Mix well tho. Please share this post with your crafty friends if they don't already make chalk paint.
If making chalk paint isn't your thing. I also use Dixie Bell or Annie Sloan Chalk Paint.
Let me know if you have any questions. You can leave them in the comment section. I would love to hear your feedback on our Teen Girls Bedroom Style with Chalk Paint Recipe.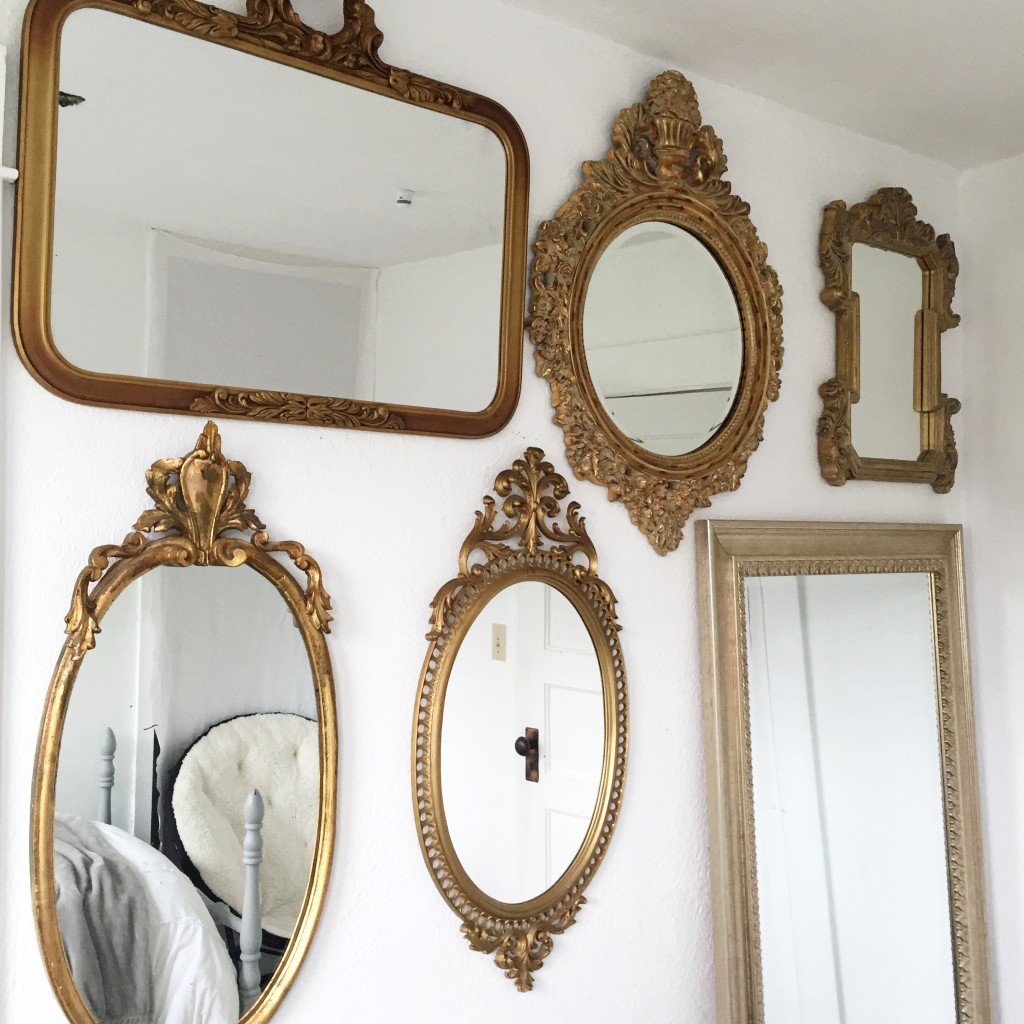 Now I will leave you all with a few more detail to this room and I hope you'll join me again as the mirror obsession continues. Vintage Gold Mirrors make my heart flutter.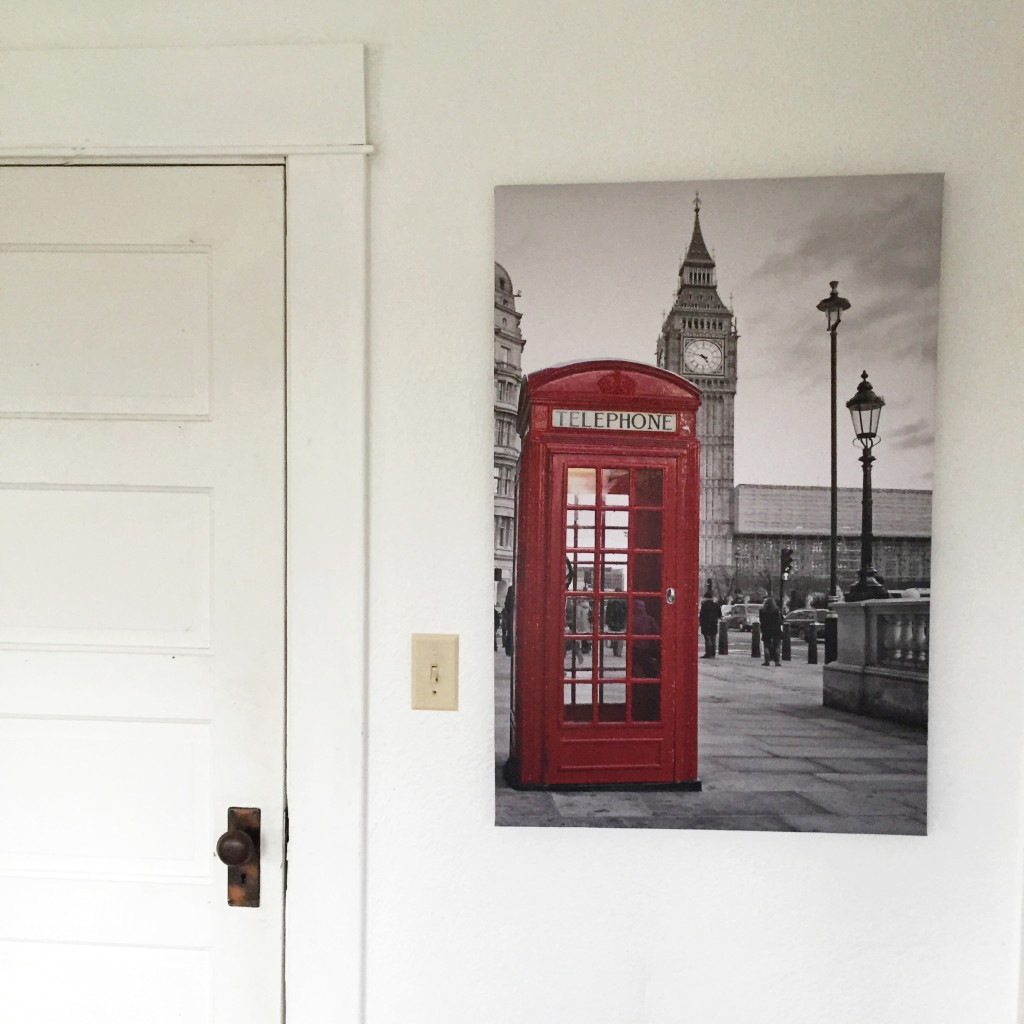 Similar Posts: