Do you put a rug outdoors? I do! They make the whole space come together, but now Ruggable has outdoor machine washable rugs! Picking a Farmhouse Outdoor Rug is so easy with these tips and Ruggable!
Be sure to sign up for my email to get new recipes, crafts and home ideas in your inbox, plus access to our free printable vault! *This post contains affiliate links*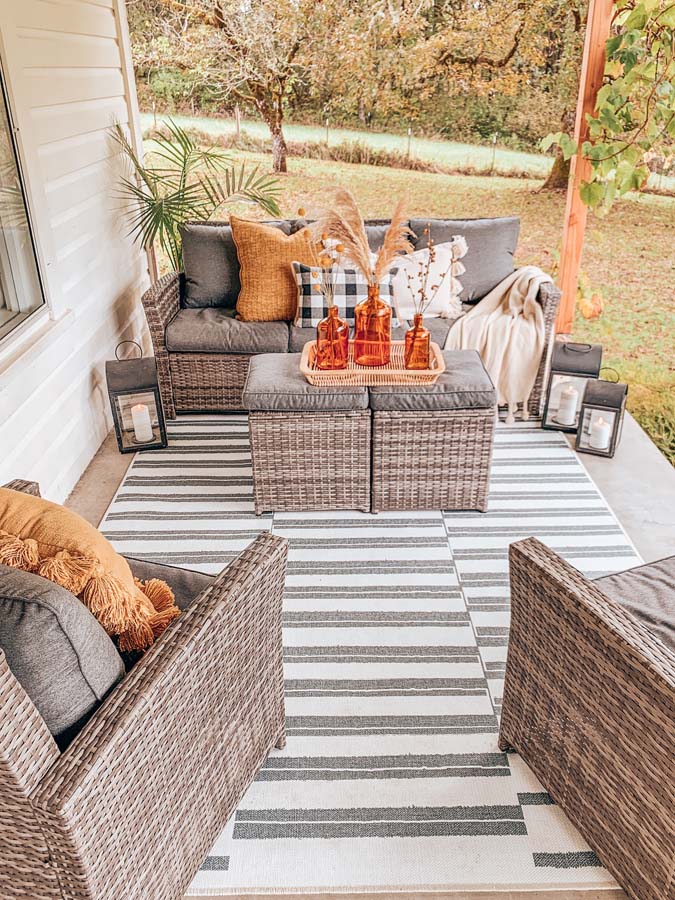 Choosing the right size
Choose a long, narrow runner to add interest to a walkway
An easy way is just to be sure the edge of the rug is underneath the front legs of the furniture.
If you are covering an entire patio space, try to allow 12 – 24 inches from the rug's edges to the edge of the patio space. This can make the space feel larger.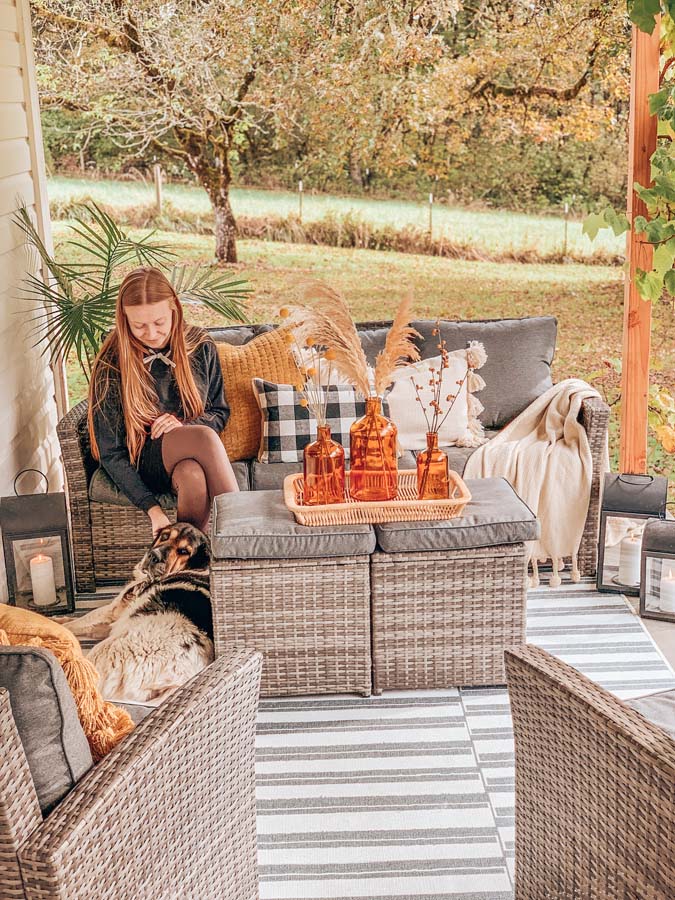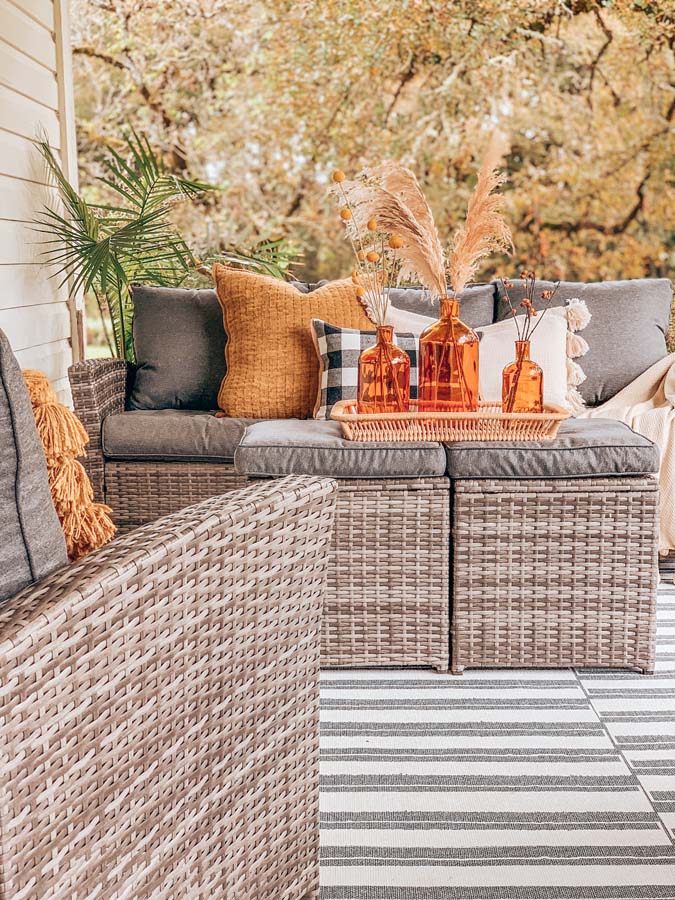 Picking a Pattern
For this space I wanted a pattern that wasn't too over powering. We went with the Offset Stripe Black Rug in the size 6 x 9′. If your furniture and decor has a lot going on, I would go for a more laid back pattern. If it is very simple decor, have fun with it and get a bold pattern. What I like about neutral patterns, is that I know I can use them in many different settings. Shop our affiliate links below, with our favorite outdoor rugs from Ruggable. When shopping use the discount code FUNHALLSTROM10 for 10% off your purchase.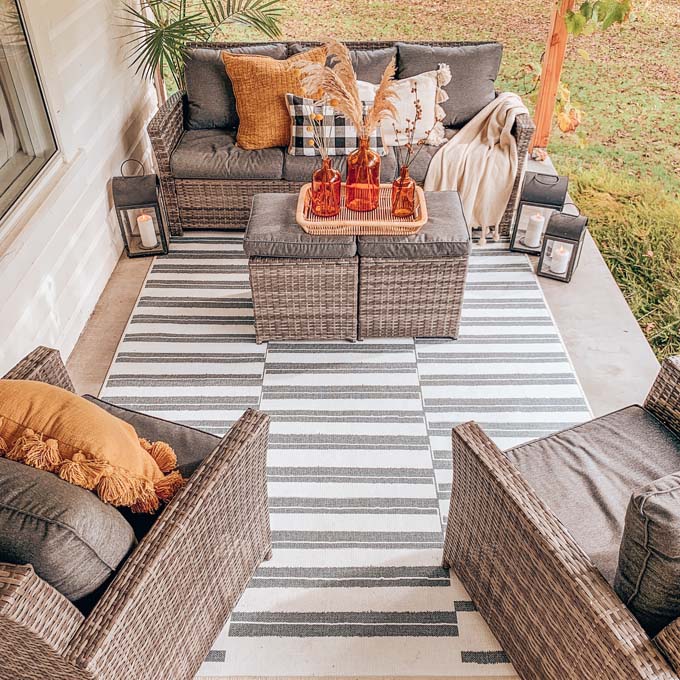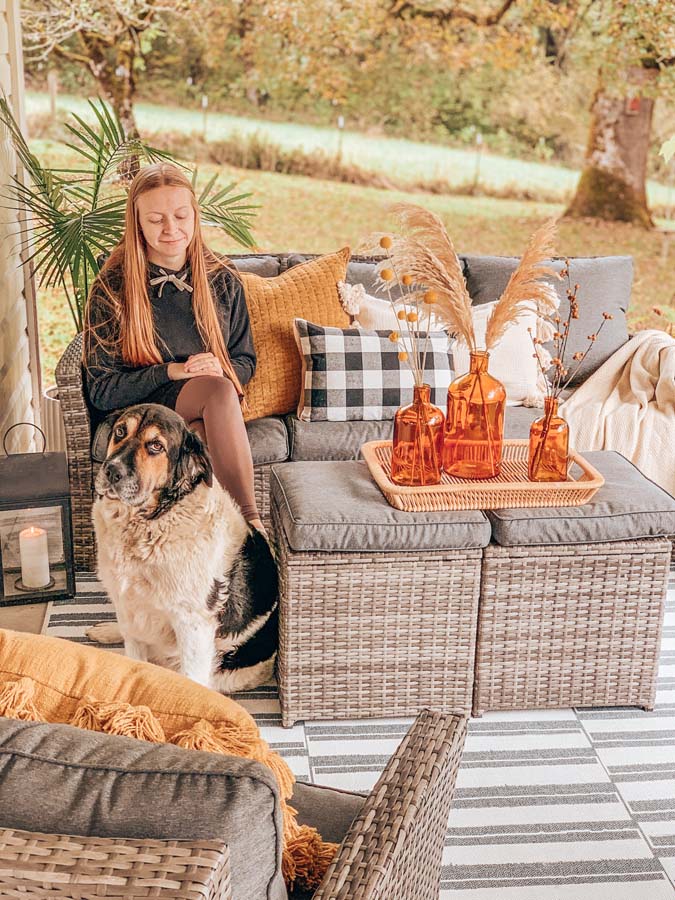 Here is what I love about Ruggable! They come with a rug pad and a cover. The cover is all the designs and you can interchange those whenever you want a new look and just use the same rug pad! If you spill or get the rug cover dirty you can take it off the pad and throw it in the washer and dryer. Just imagine kids, dogs, spills can all be washed away!! When choosing a rug for indoors it can be a little different than outdoors. Check out our blog post about choosing a rug for indoors.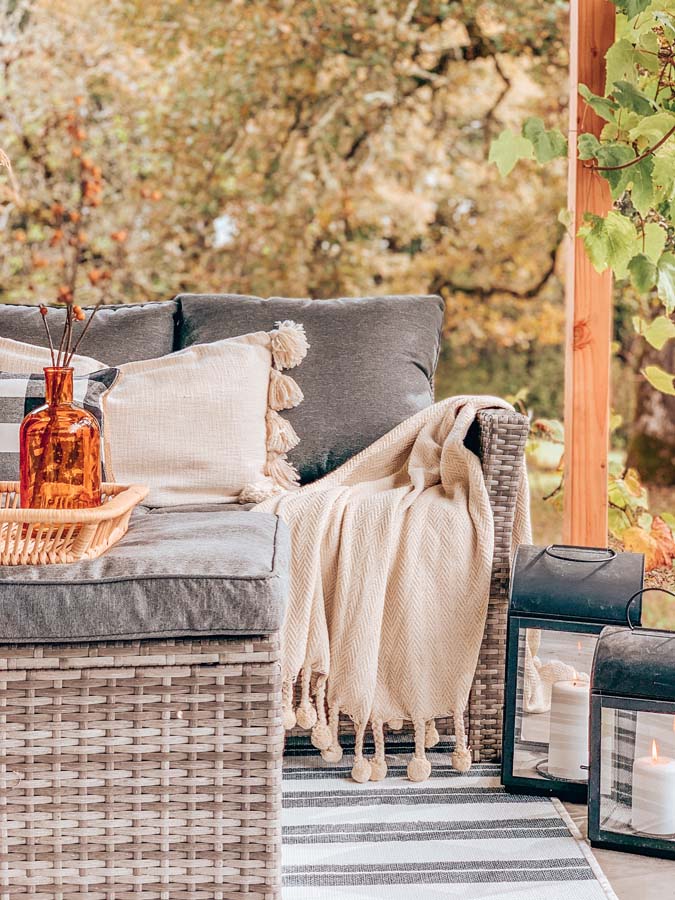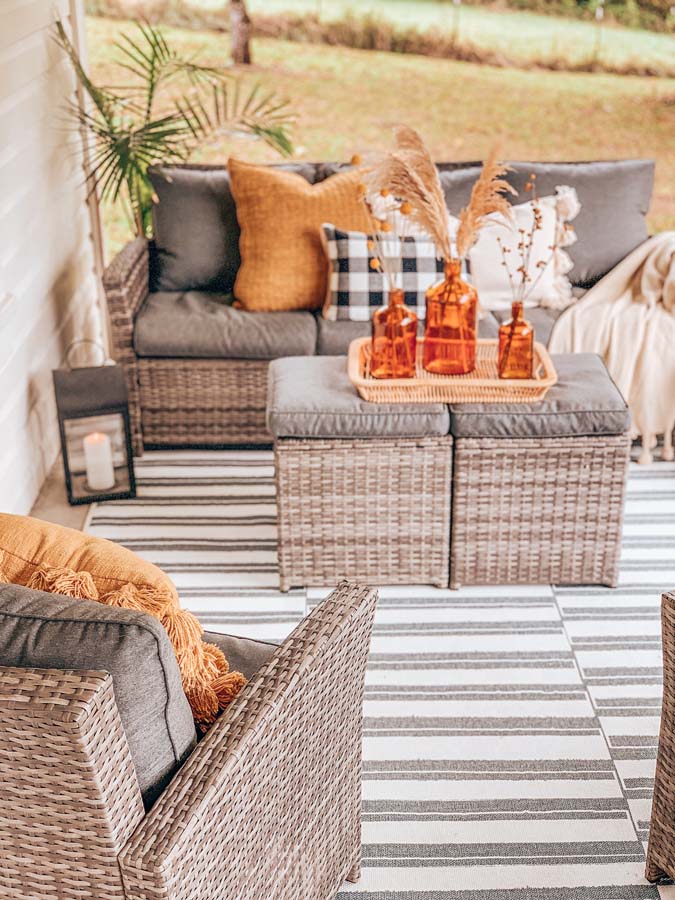 Ruggable has so many options to choose from, you can't go wrong! Take a look at our Instagram to see our other Ruggable rug we have and love. In that space her room was very neutral, so we wanted a bold pattern to compliment the space.
To add to this patio, we wanted a fall touch. So an easy centerpiece of amber jars and dried greenery. Then a fun collection of pillows. Mustard velvet and buffalo check did the trick!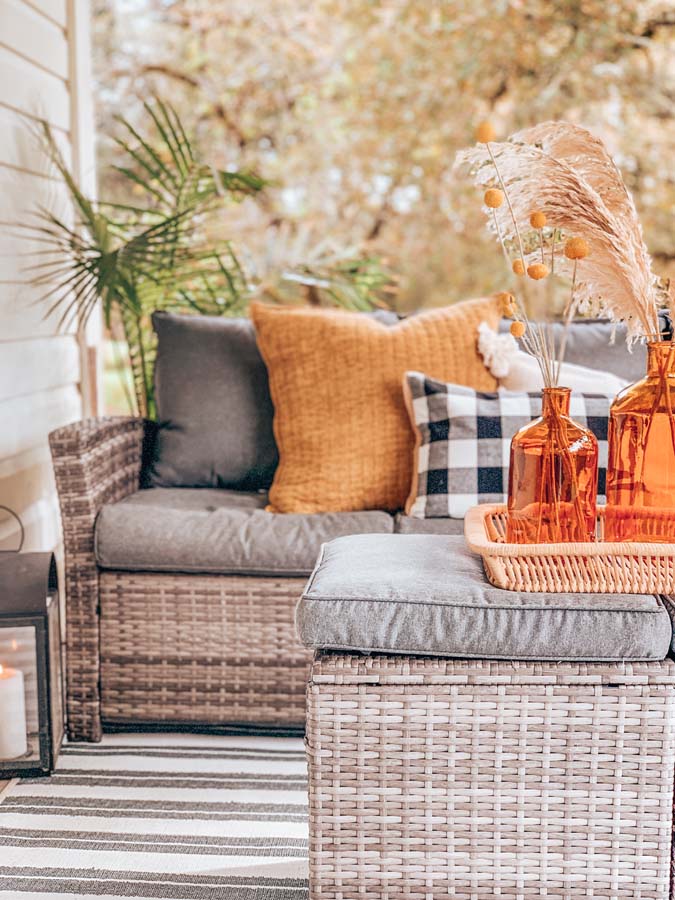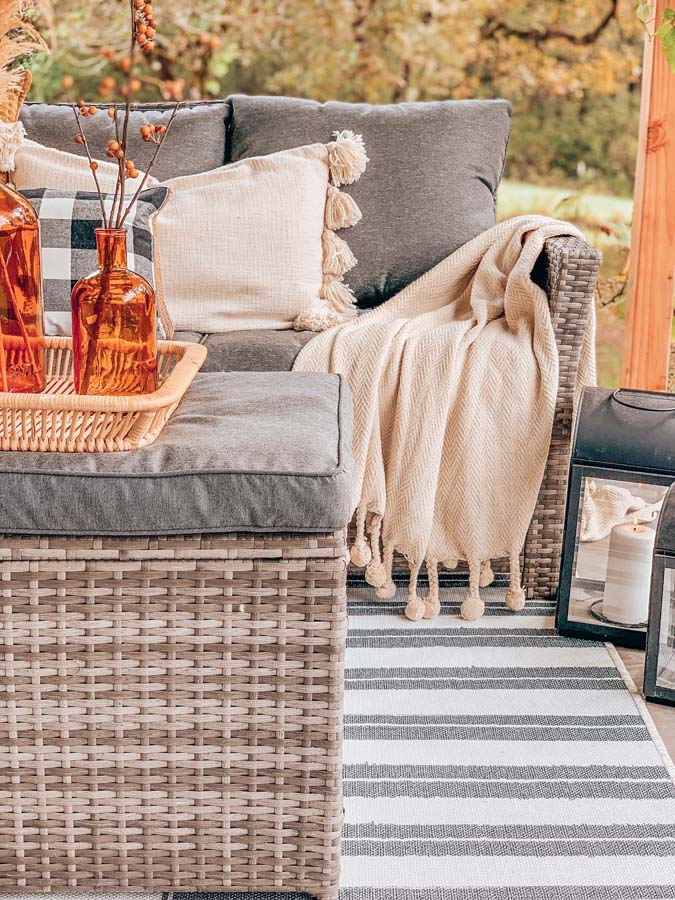 Thanks for stopping by! I hope you find the rug that fits your style best!!