I am so excited to share with all you this amazing recipe, it is so good it is gone immediately after anyone finishes making this. I had to bar off the kids from eating this so I could get some pictures of this amazing Berry Pizza Recipe.
Be sure to sign up for my email to get new recipes, crafts and home ideas in your inbox, plus access to our free printable vault! *This post contains affiliate links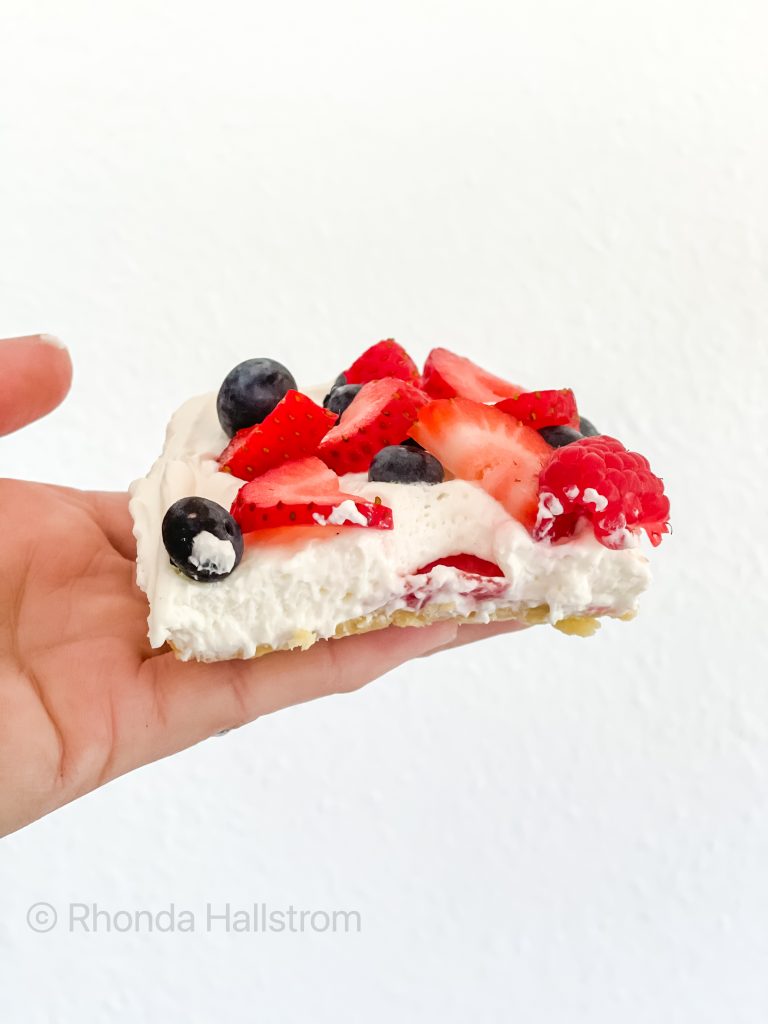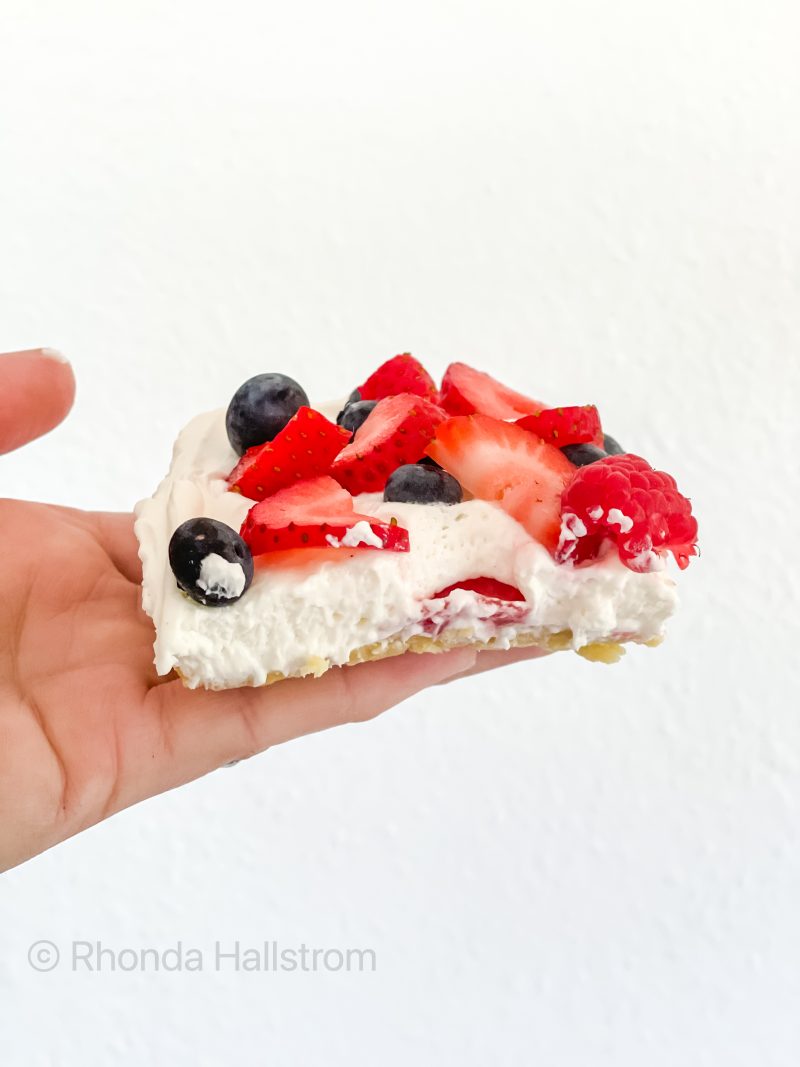 Mixed Berry Pizza
Perfect for holidays, birthdays and all nice days. Your family and friends will surely love this. Pastry with cream and fruit what could get better!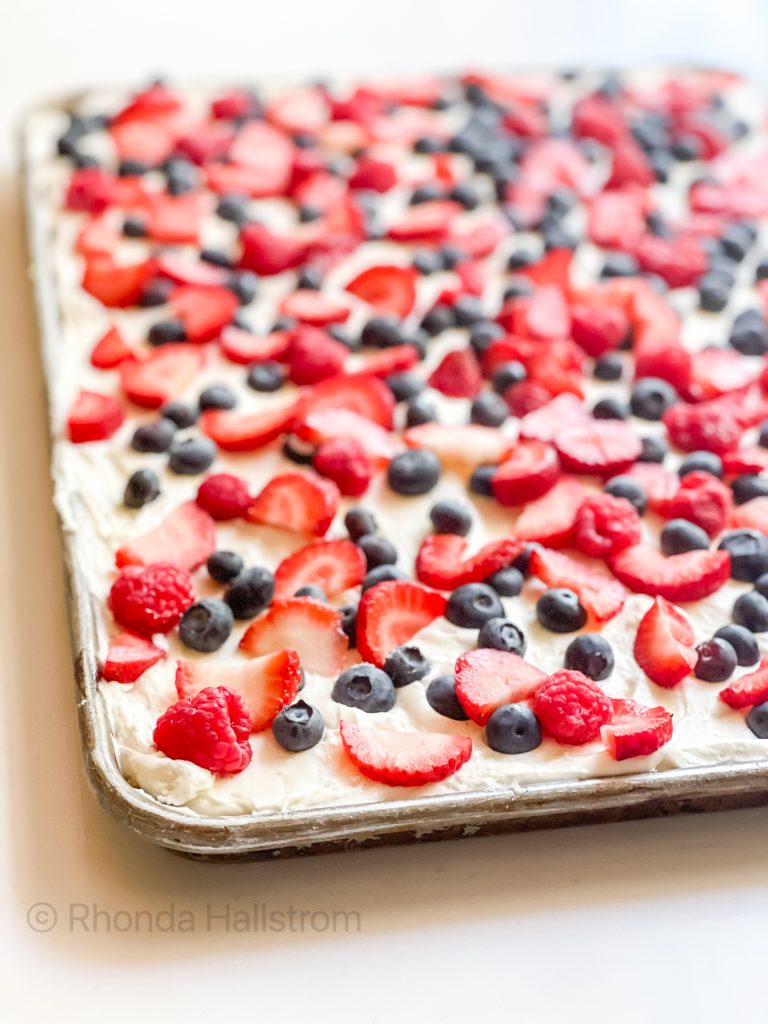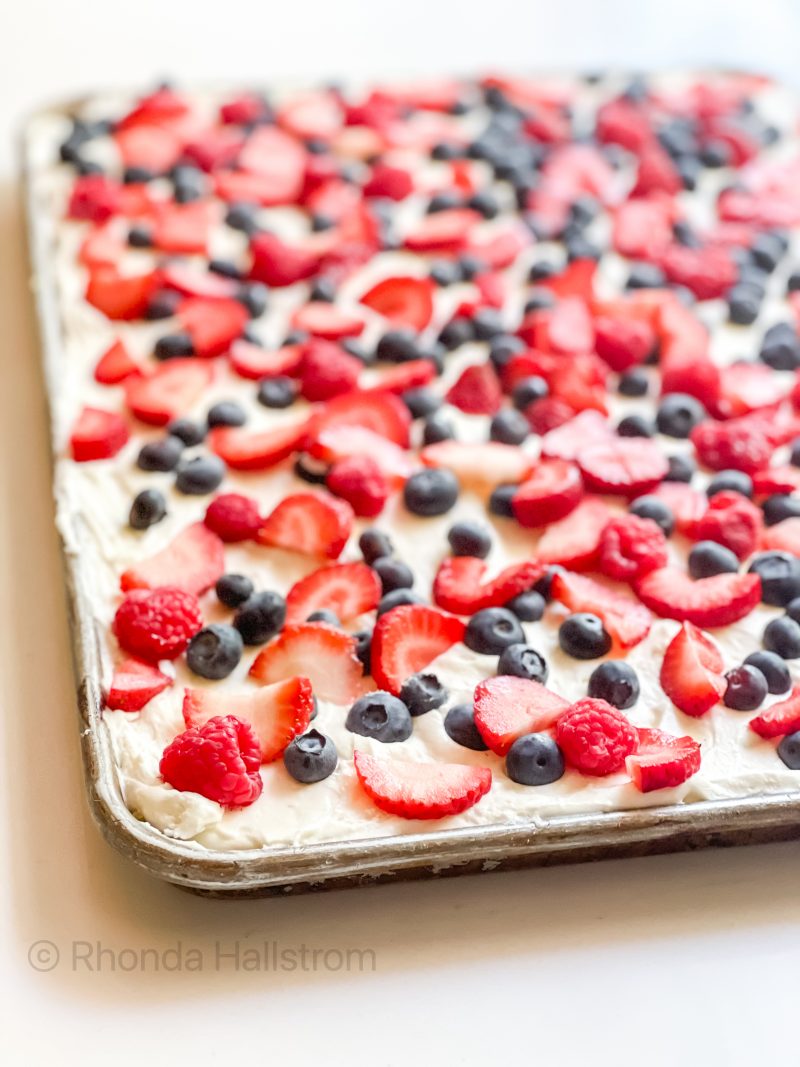 Mixed berry pizza recipe
What you need:
2 Boxes of Duncan Hines (vanilla/white) cake mixes
2 (8oz) packages cream cheese
3 Cup Heavy Whipping Cream
1 Tsp Fresh Lime Juice
1/2 Tsp Almond Flavoring
1/4 Tsp Sea Salt
1-1/2 Cups Powdered Sugar
4-5 Cups of Fresh Fruit
4 oz. White Chocolate
How to prepare:
Prepare cake mixed according to package directions
Remove pans from oven and dump cake into a big bowl, crumble, let cool.
While cake is cooling, beat softened cream cheese, whipping cream, lime juice, almond flavoring and salt. Beat until fluffy (3min) Add powdered sugar, beat 1-2 more minutes
Add 1/2 cup cream cheese whip mixture to cake crumbles, stir.
Spread in 12×17 baking sheet, press and refrigerate 30 min.
Spread the rest of the cream cheese whip over cooled crust
Layer fresh fruit of your choice
Shred white chocolate with cheese grater over the fruit
Serve!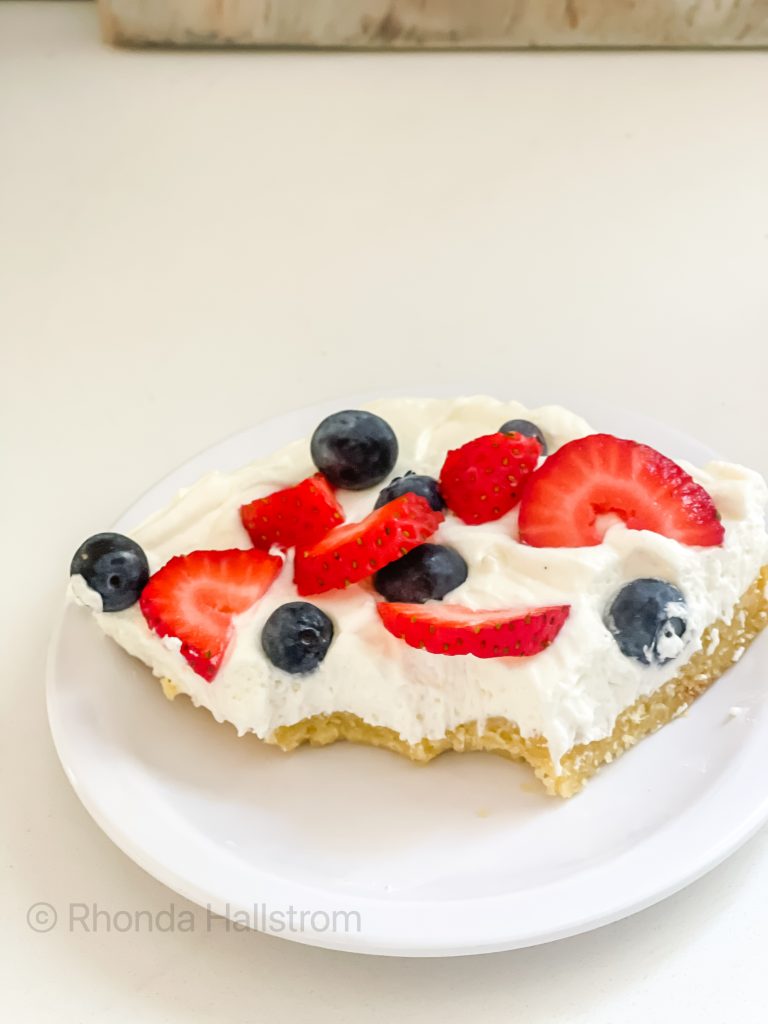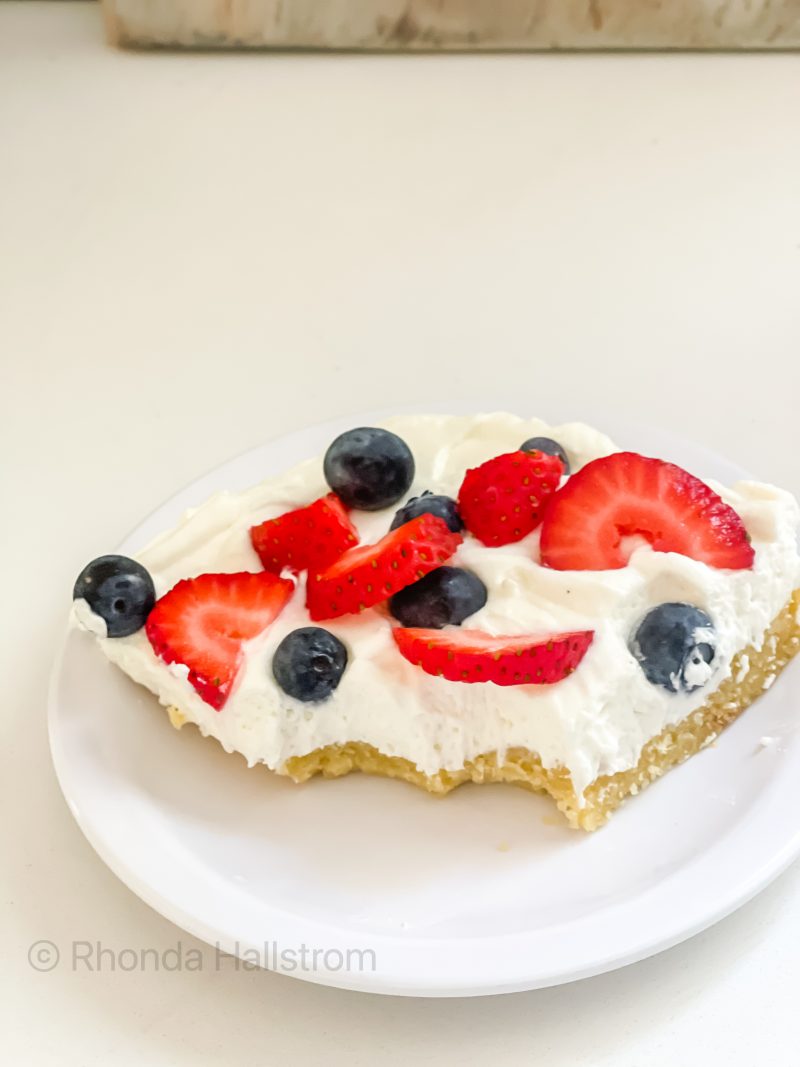 Dessert Pizza
I made this recipe into a printable for you to print off. I hope you bring this home to your family and friends to enjoy on holidays or nice days. Check out our Recipe for Blueberry Zucchini Bread here for another new recipe! Thanks for stopping by, check out more of our food recipes of desserts, snacks or dinners around the blog. You should also sign up to our email list for emails for our new blog posts.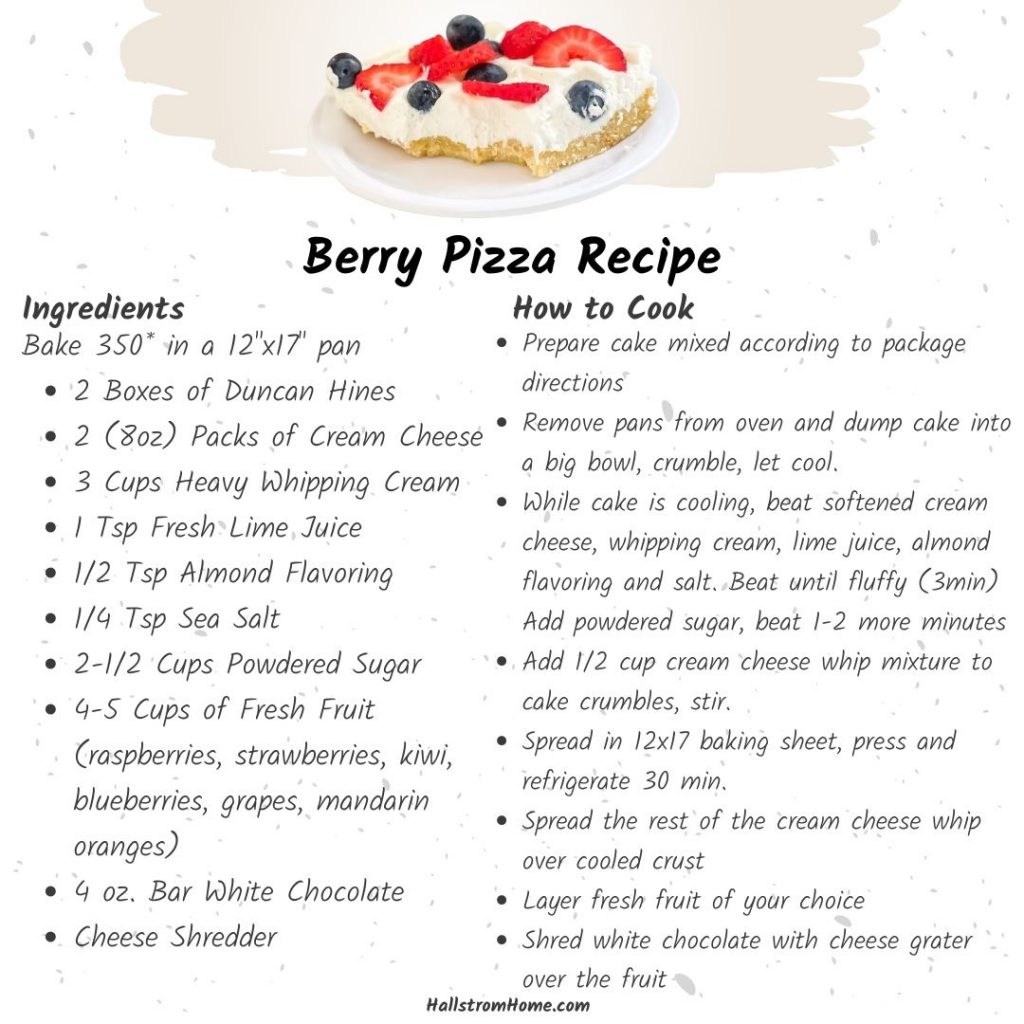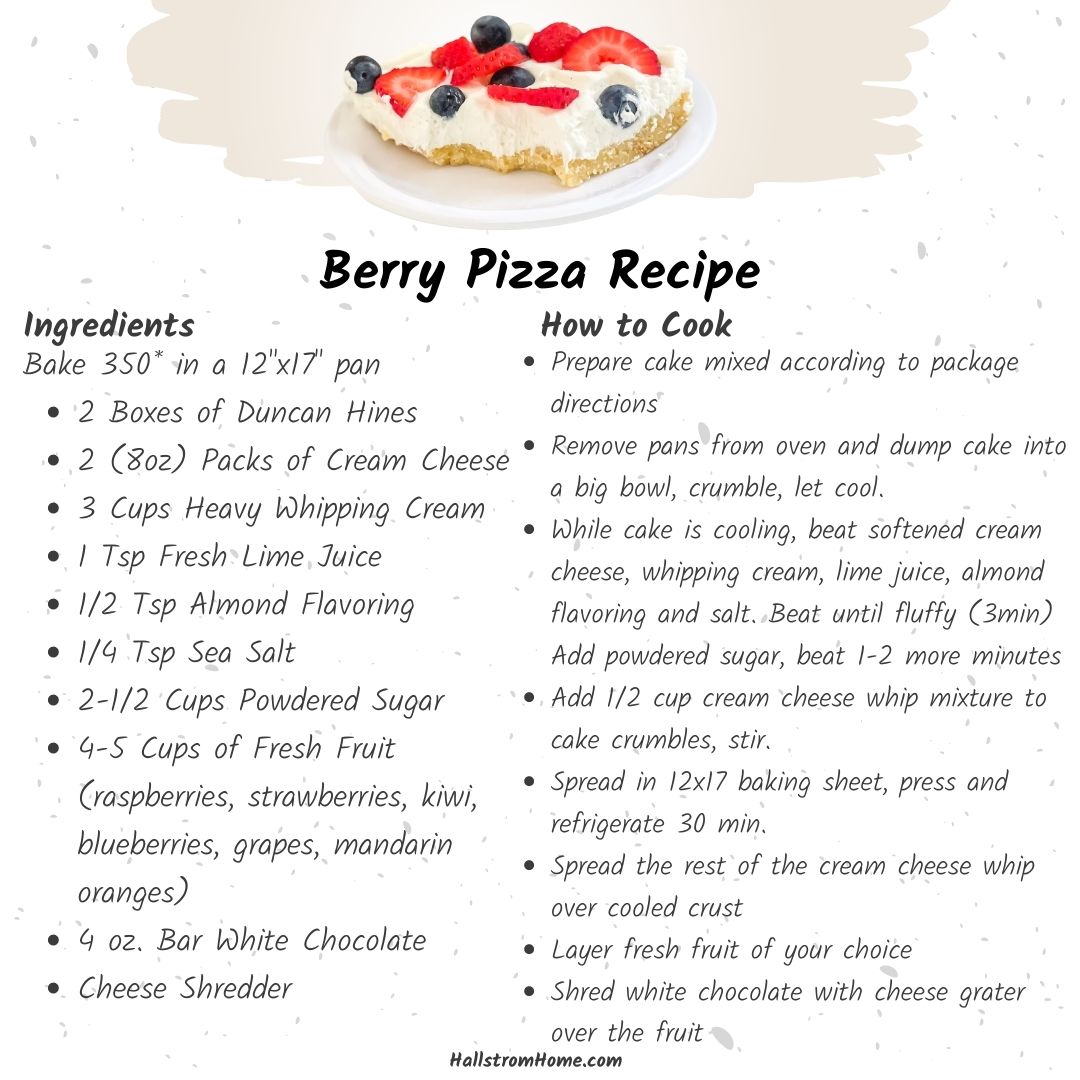 Summer Dessert
Follow us on Instagram, Facebook, Pinterest and LikeToKnow.it for daily updates on our farm life, diy's, tips and tricks.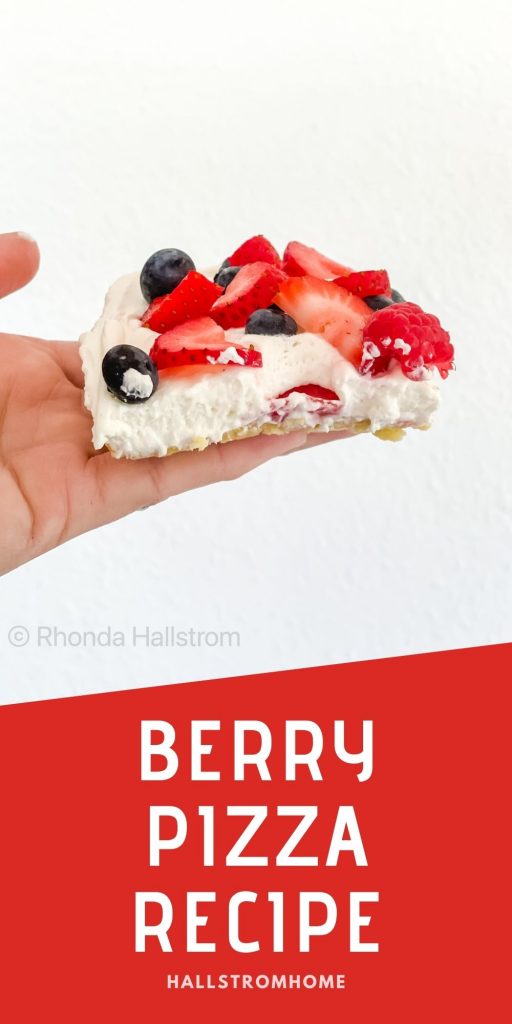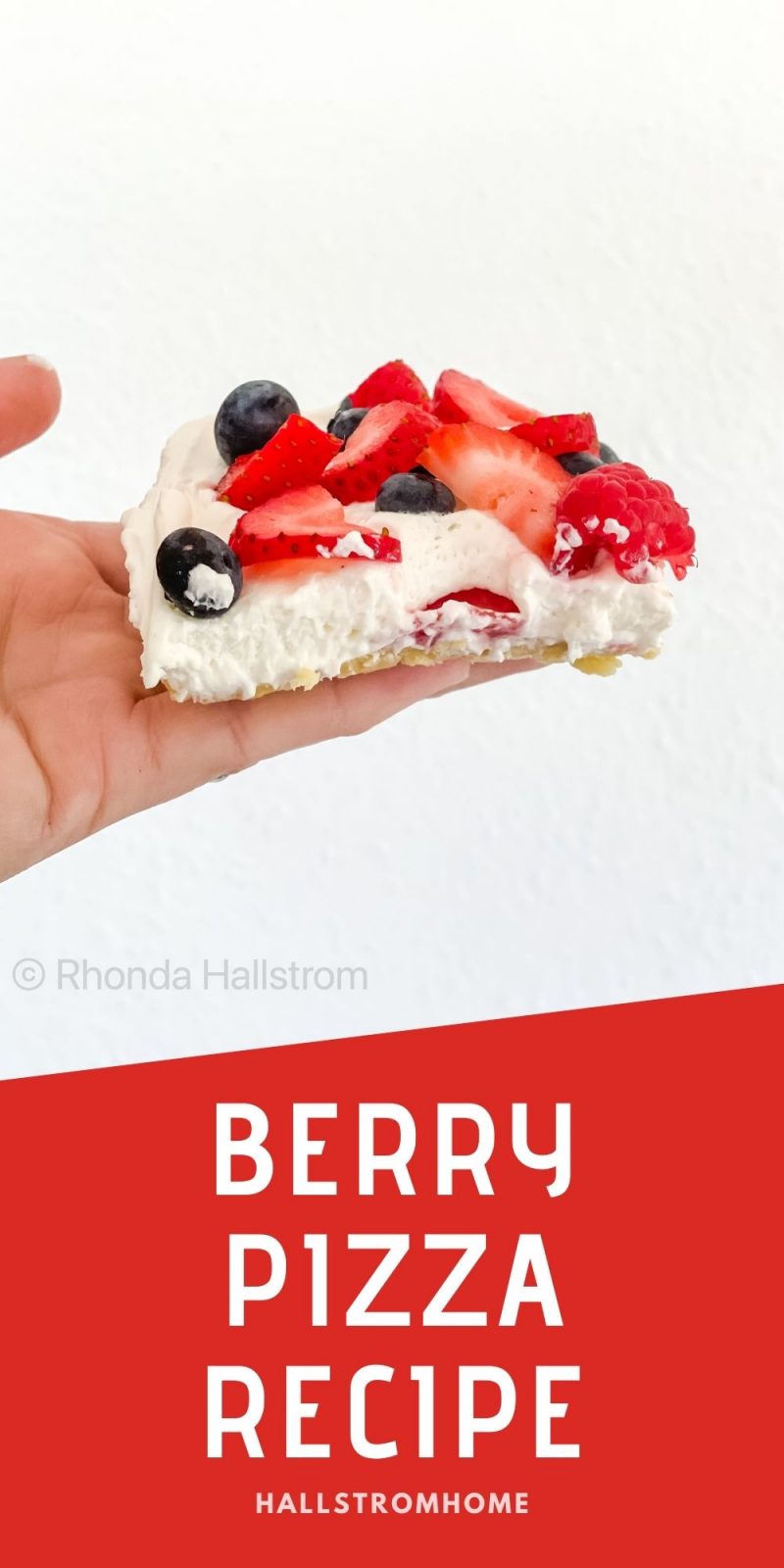 Strawberry Blueberry Pizza