The long awaited pumpkin spice cake with cream cheese frosting. I know you've been sitting on the edge of your seat waiting…emailing me, asking "Rhonda when will this recipe be ready?" And so here it is, the one, the only, best Pumpkin Spice Cake recipe. Yes I'm kinda just kidding, I know you haven't been waiting and you haven't been emailing. But I was just kinda thinking you should have been though. Here is How to Make the Best Pumpkin Spice Cake with Cream Cheese Frosting!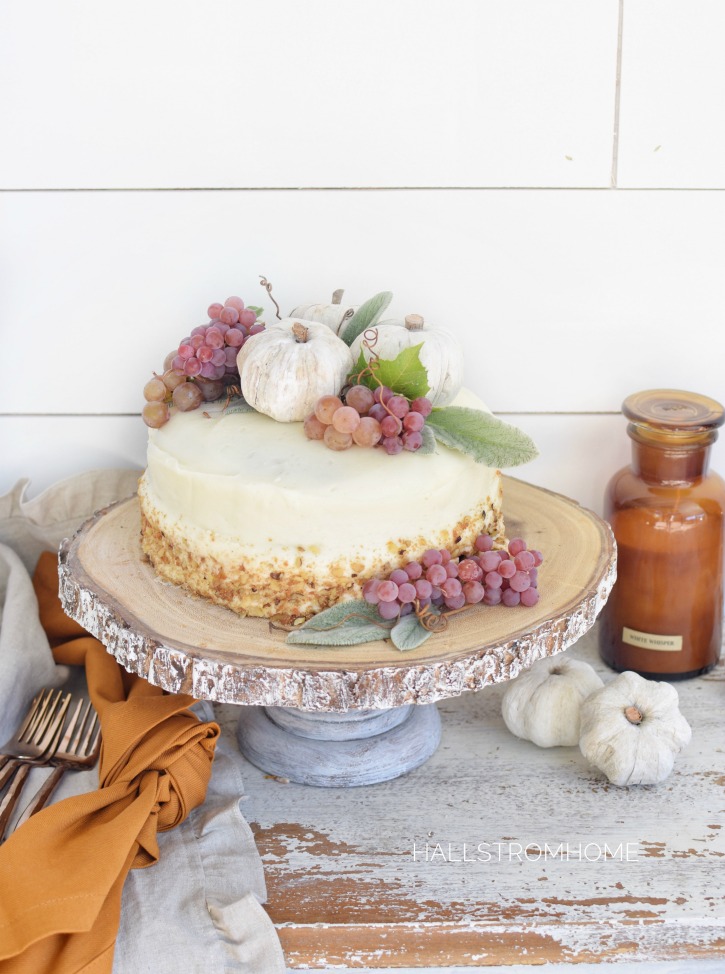 How to Make the Best Pumpkin Spice Cake with Cream Cheese Frosting
One of the best tips I can give you when making this cake is to make sure your cream cheese frosting is nice and thick. That way your cake layers don't slide. Something about cream cheese frosting is just so good. It could be put on almost anything and I think I will still love it.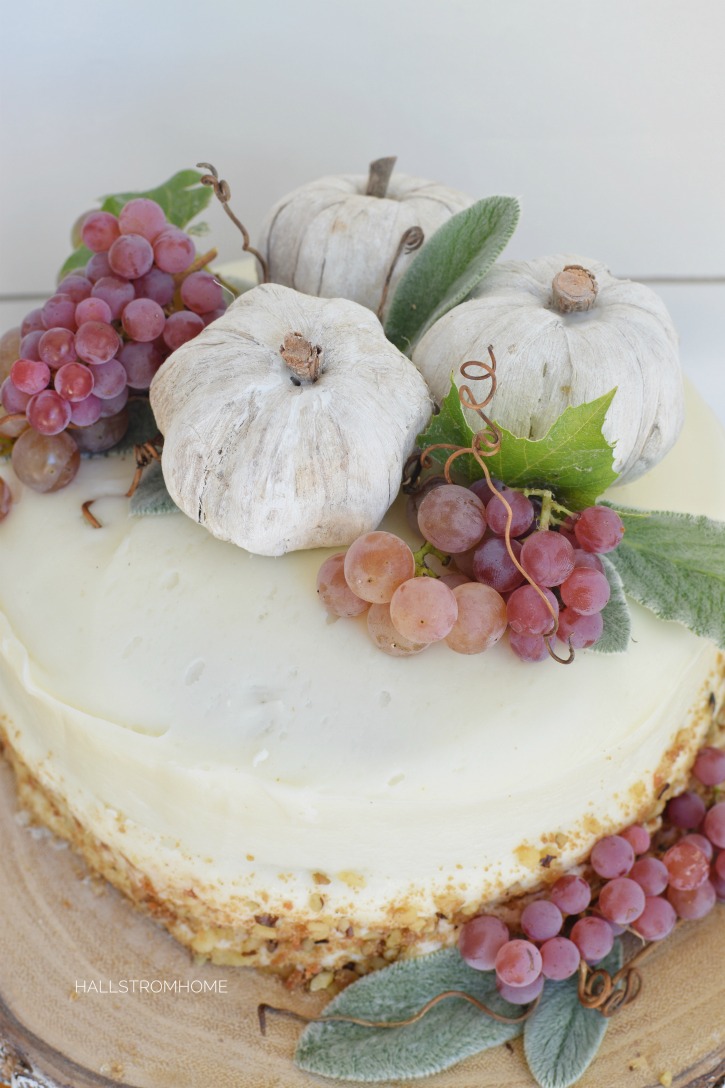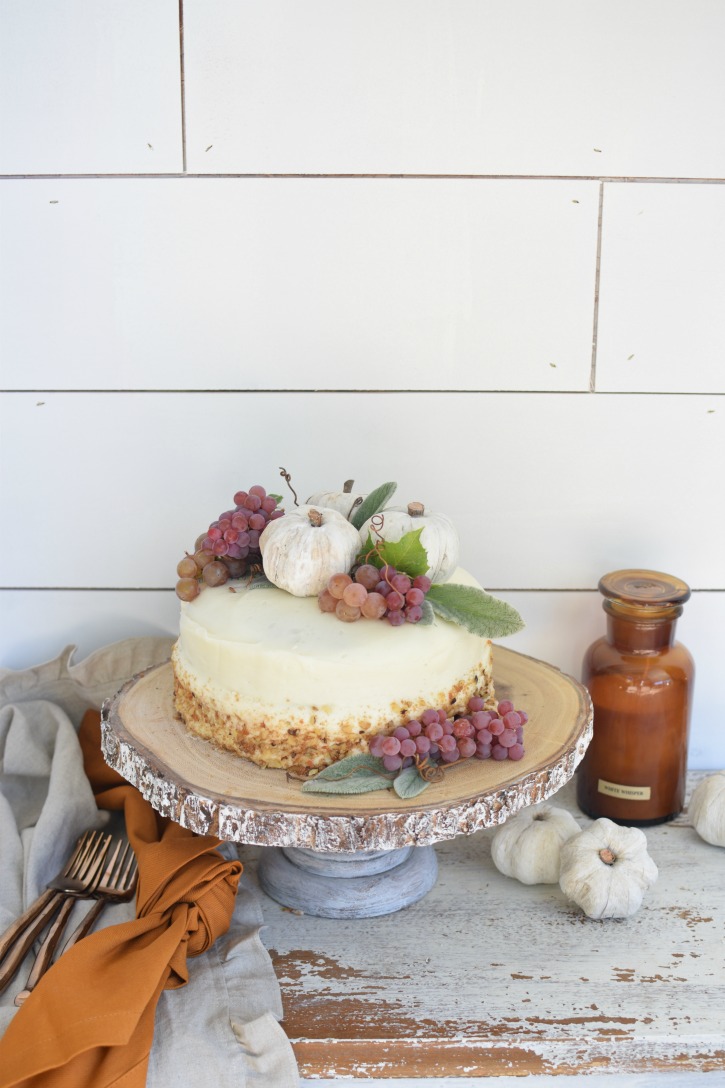 One thing you'll probably have noticed about my cakes, is that I like to do natural greenery, flowers, and fruit on my cakes. That's just one way that I can get a cake to look beautiful without a lot of extra work. I don't know if you have ever tried making fondant flowers or decorative frosting flowers, but they are a lot of work and time. We're over that and not I just do natural with maybe a little bit of faux, like I did with these pumpkins.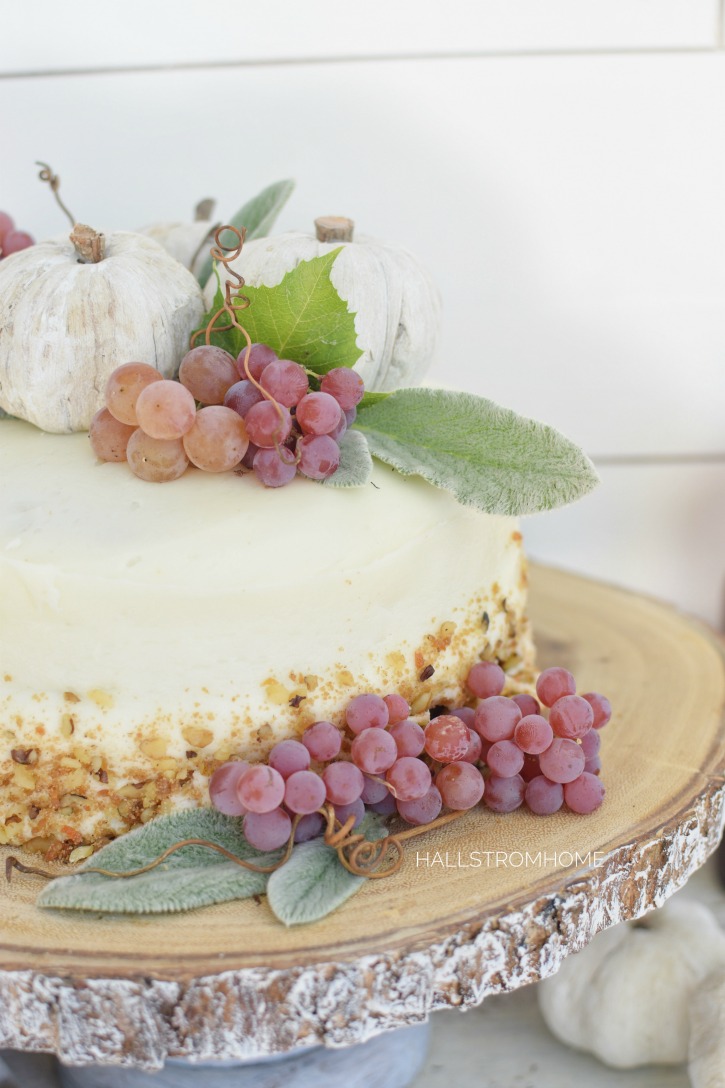 Easy Fall Recipes
Decorating your cake can be so easy. I am serious just go outside in your yard and find some pretty things to place on your cake. When you go on my cake recipes and see the decorations most likely they were from my garden. Just grab a couple things that look good together and you should be good to go.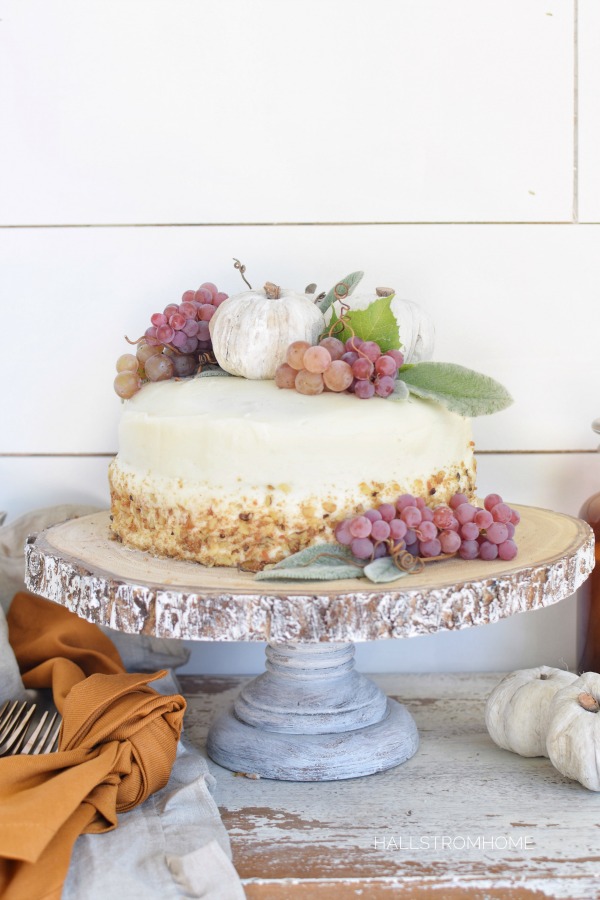 How to Make the Best Pumpkin Spice Cake with Cream Cheese Frosting
This cake I used what I could from the yard, grapes and greenery. You can shop my tea towel linens in my shop. Amber apothecary jars are the thing that is in right now for Fall! Good thing I have amber glass candles in my shop, so you can get some to make your house ready for Fall.
Of course I'm going to give you a shopping link, so you can get this look and a list of other items that I would personally like to have. Because who doesn't like to have stuff?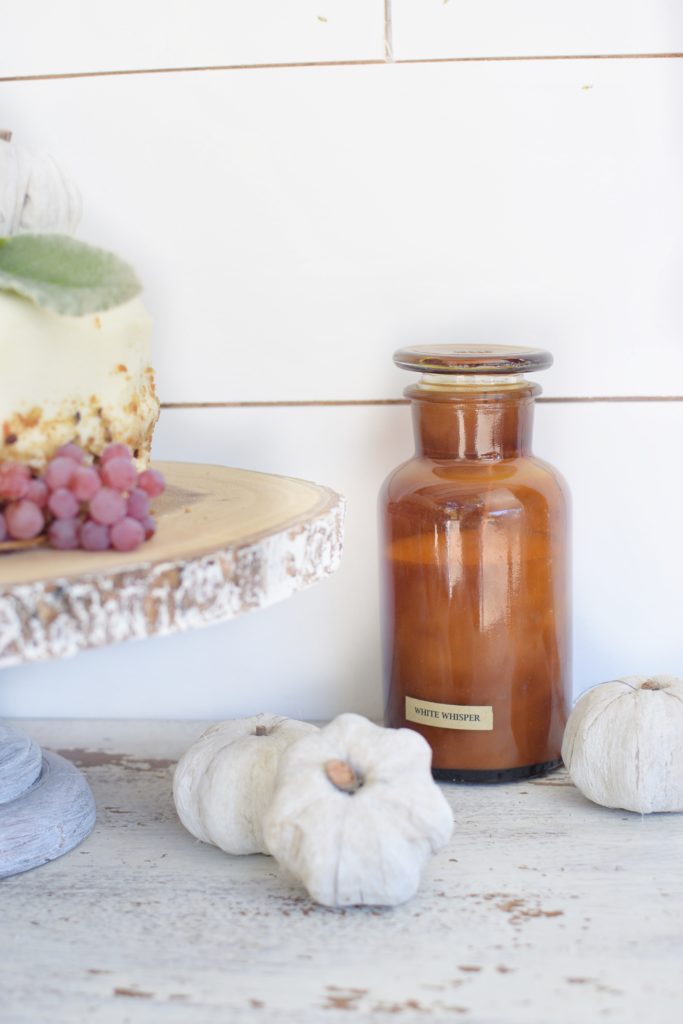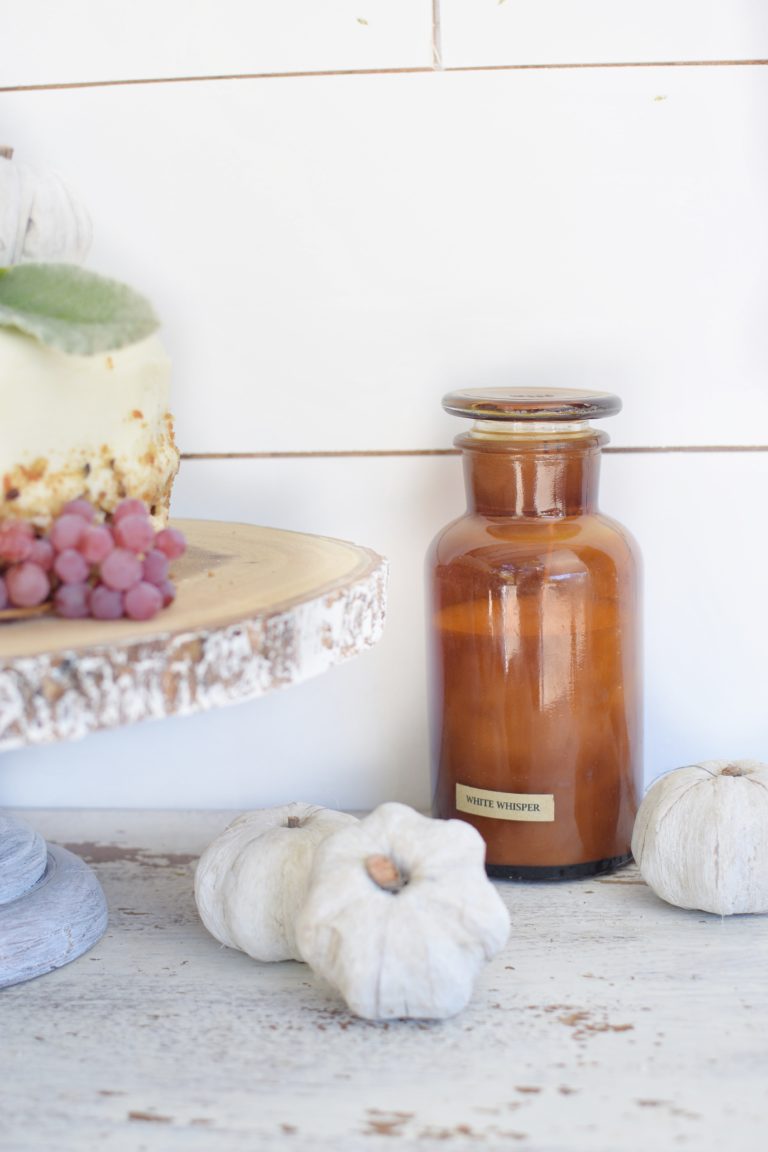 Do you make cakes often? In my house we are always making cakes for birthdays, weddings, and just our favorite desserts. With 7 kids there is always something going on, so I have to be prepared. This is one of the family favorites, along with many others of course. Like our poppyseed cake, easy chocolate cake, and more pumpkin cake desserts.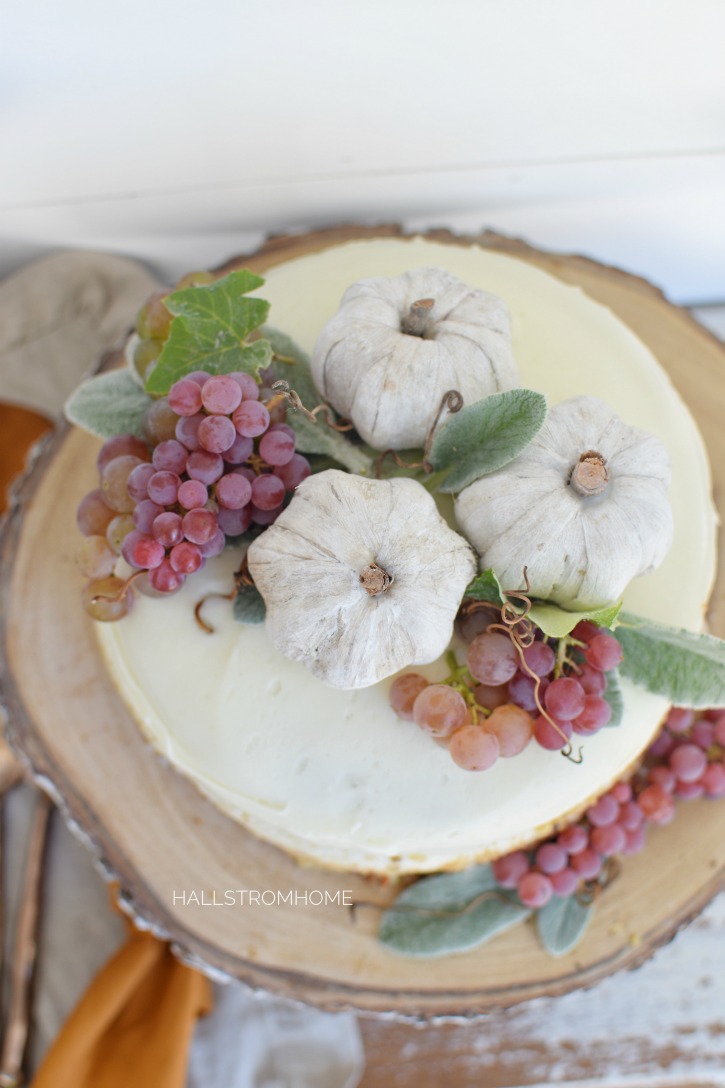 Pumpkin Spice Cake with Cream Cheese Frosting
Now for the delicious, scrumptious, most best tasting pumpkin spice cake you've ever had. I would really like to know how you like this recipe!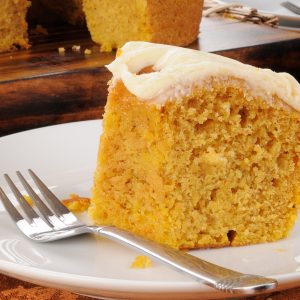 Pumpkin Spice Cake with Cream Cheese Frosting
Pumpkin Spice Cake with Cream Cheese Frosting. This is the best recipe you will ever taste. the perfect amount of everything!
Ingredients
Cake
4

Eggs

1 2/3

cup

White Sugar

1

cup

vegetable oil

1

15 oz can

pumpkin puree

2

cups

All Purpose Flour

2

teaspoon

Cinnamon

1/2

tsp

pumpkin pie spice

1

tsp

Baking Soda

2

tsp

baking powder

1

tsp

Salt

1/2

can

sweetened condensed milk
Frosting
6

oz

softened cream cheese

6

oz

softened butter

3

cups

Powdered Sugar

1/2

tsp

vanilla extract/paste
Instructions
Cake
Preheat your oven to 350F

Grease 2, 10" round baking pan with a non stick cooking spray

In a large bowl, mix together your eggs, vegetable oil, sugar, and pumpkin purée

Mix in your flour, cinnamon, pumpkin pie spice, baking powder, baking soda, and salt. Pour into your 2 greased baking pans and bake for 20-25 minutes

Pour half of the can of sweetened condensed milk evenly over the top of the hot cake

Allow to sit about 30 minutes then prepare your frosting
Frosting
Using a hand or stand mixer, beat your cream cream until it is whipped

Add in your butter and do the same

Add in your vanilla extract and one cup of powdered sugar at a time until you have creamy frosting

Frost your cake once it is cooled and enjoy!
Beautiful Fall Farmhouse Home Tour with Easy Scone Recipe
The Best Salted Caramel Rice Krispie Treats You Will Love
Yummy Gluten Free Coconut Layer Cake