Fun deserts are the best part of holidays and get-togethers. My daughter's birthday was last week she turned big old 17, it is crazy how fast my babies have grown! Well I wanted something special for the party so I decided I would decorate cupcakes myself. Here is my Ideas For Cupcake Decorating for all those having a little fun.
Be sure to sign up for my email to get new recipes, crafts and home ideas in your inbox, plus access to our free printable vault! *This post contains affiliate links
How To Cupcake Decorating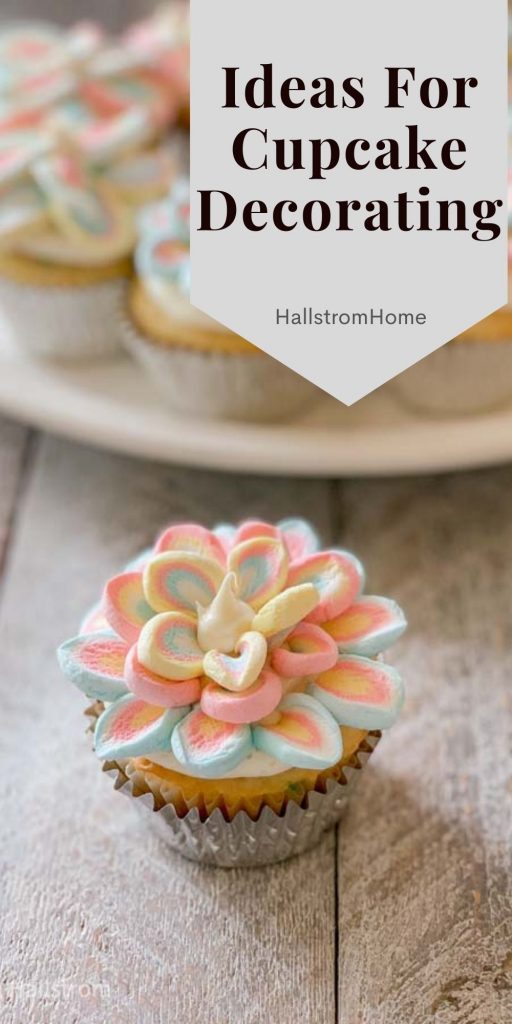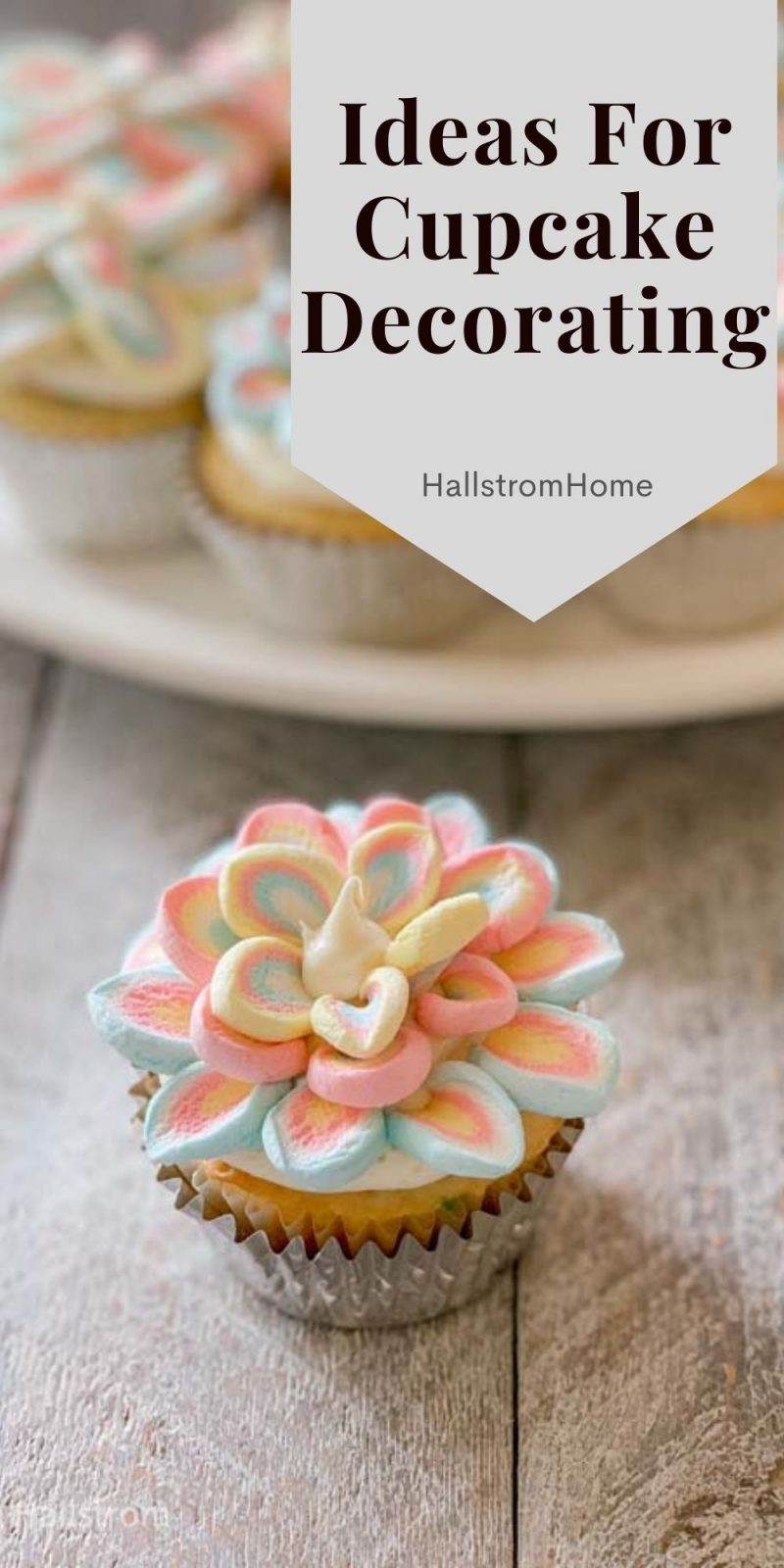 Cupcake Ingredients
Alrighty, there is two ways you can make your cupcake batter. From scratch or box mix. I love the Funfetti cake mix as well as this home made recipe.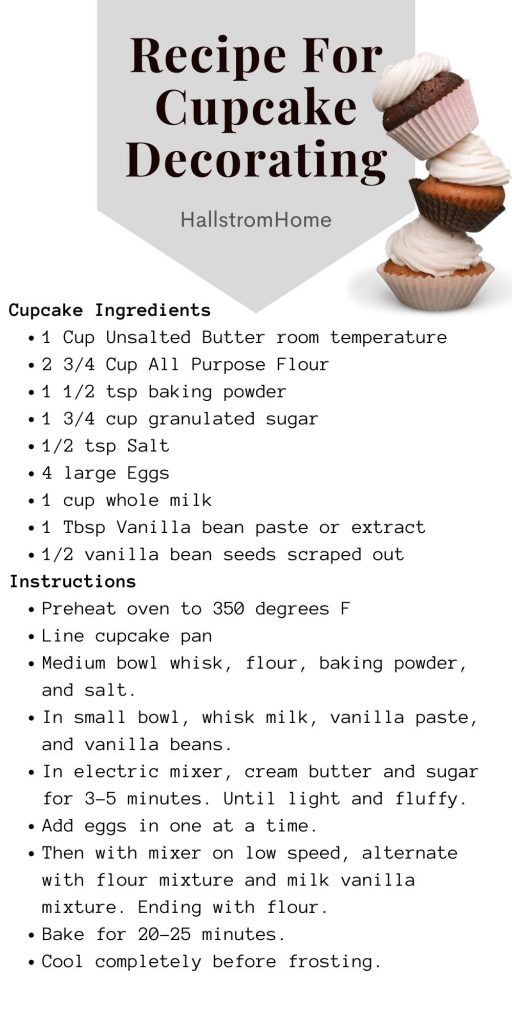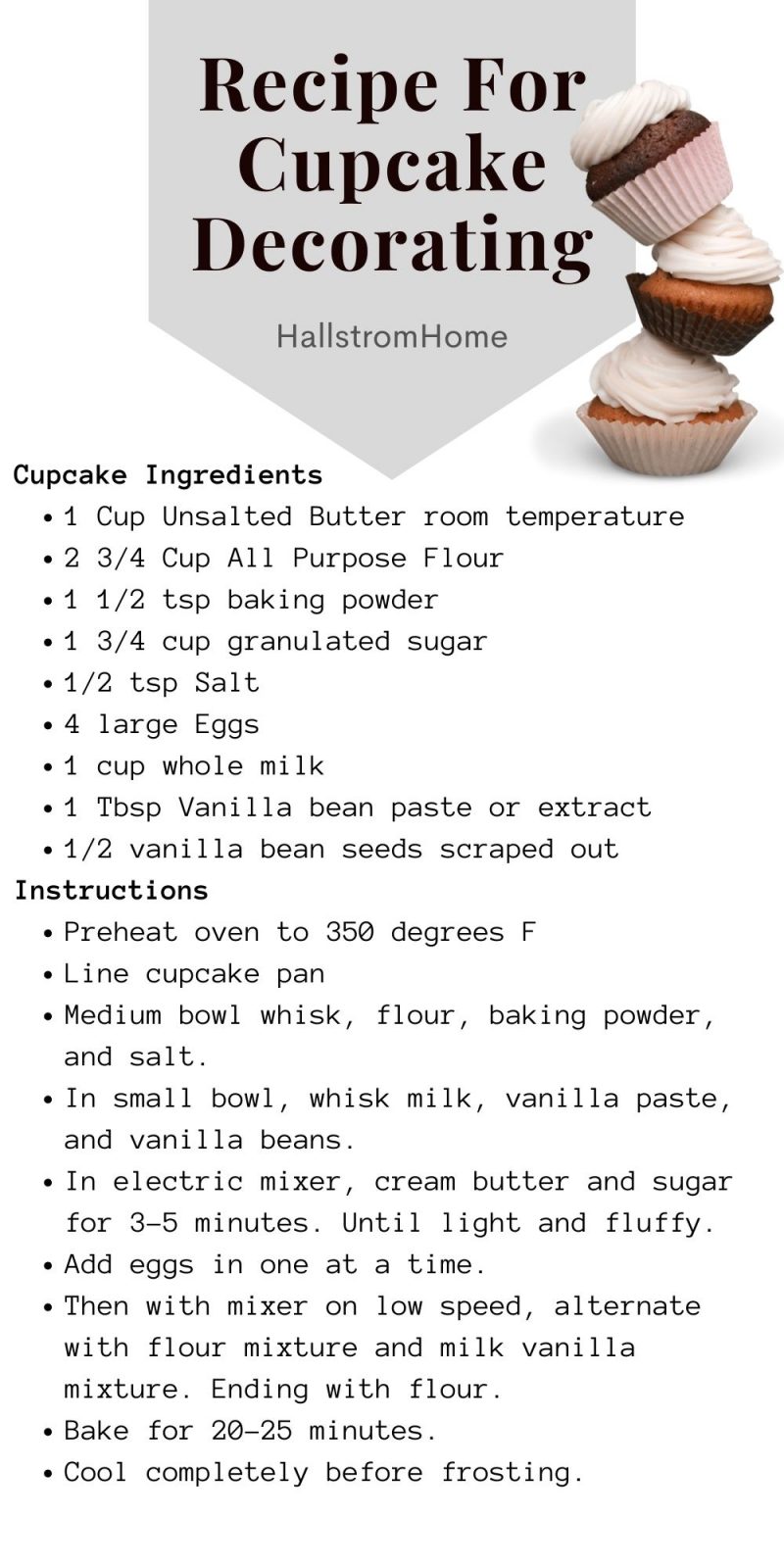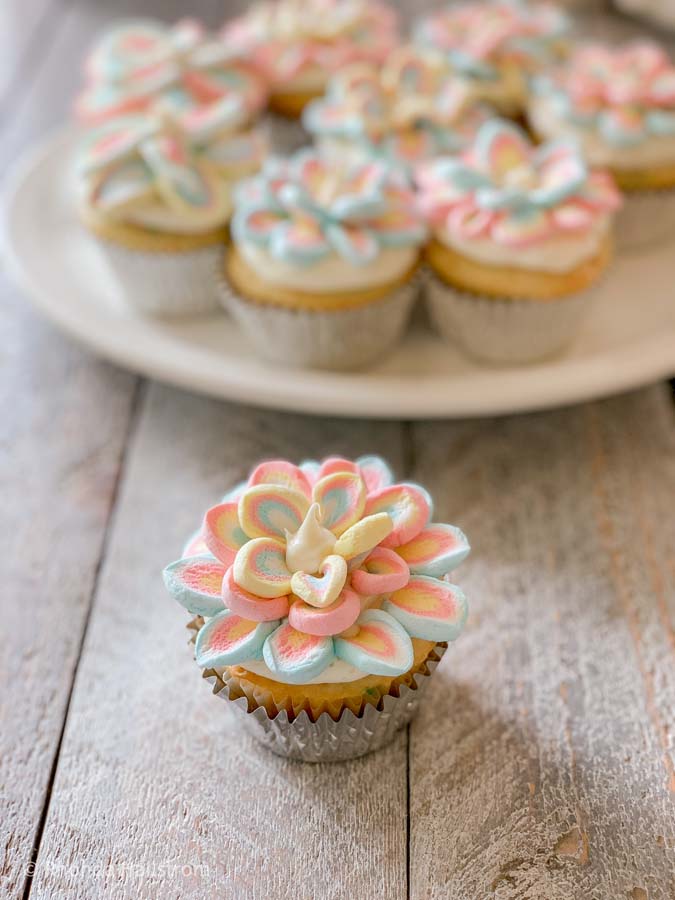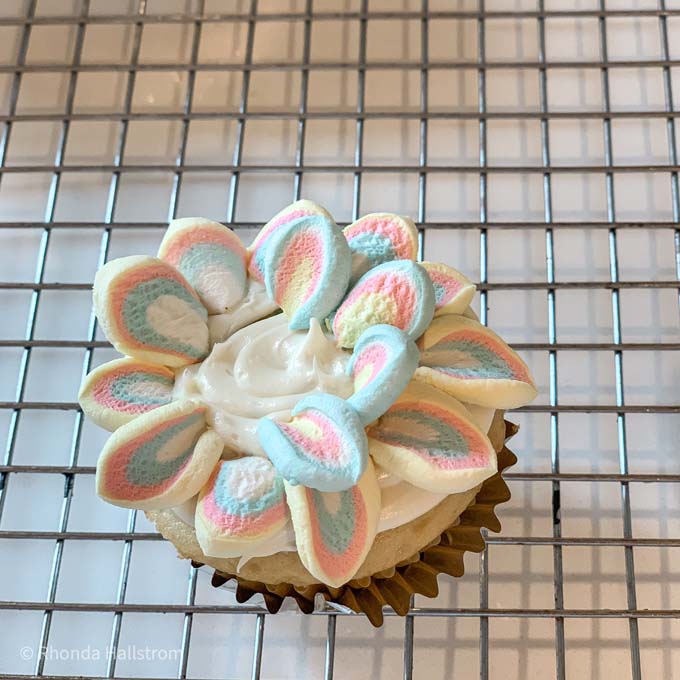 Cupcake Frosting How to Make
What You Need
Mini Marshmallows
Rainbow Rips
Sprinkles
Colorful Marshmallows
Frosting
Food Dye
I went to our local Walmart and was able to grab everything for decorating. You can also order the supplies online which I'll link.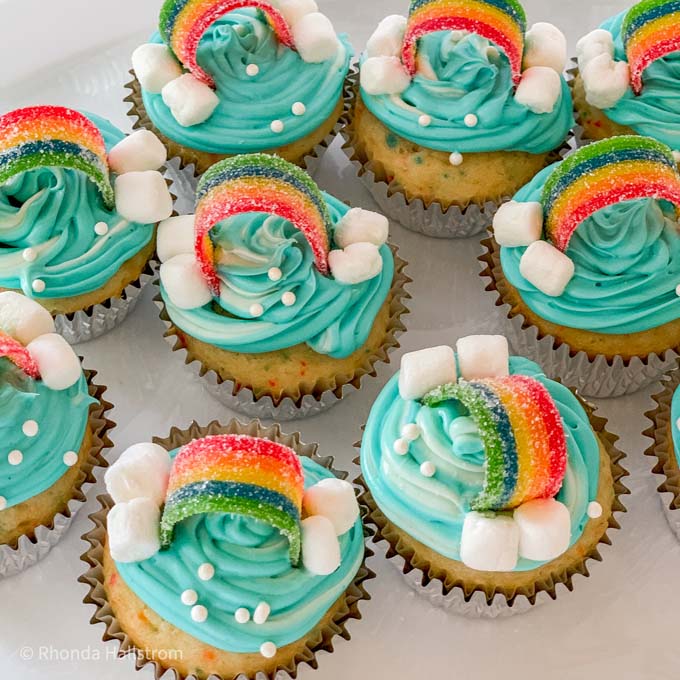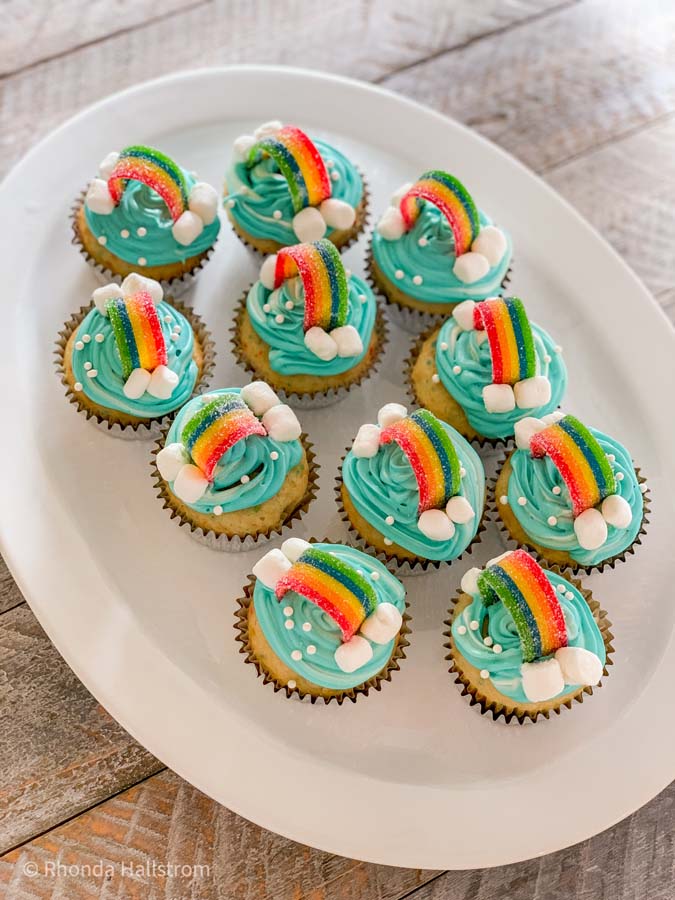 Cupcake DECORATING EASY IDEAS
Mix your white frosting and food dye together to get the color of your choosing. Swirl the frosting on the top in circular motions. Then start cutting up your rainbow strips into two inch pieces and bend them over into the frosting. Grab as many white mini marshmallows as you want and put them at the base of the rainbow strip. This helps hold the strips in place and they look like cute little clouds. Add some sprinkles and you're done!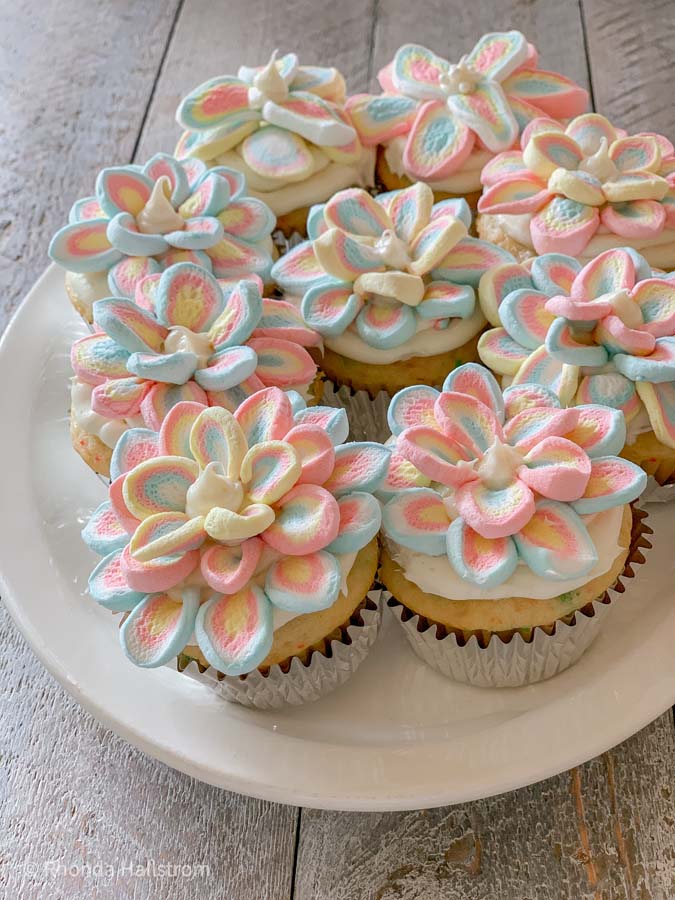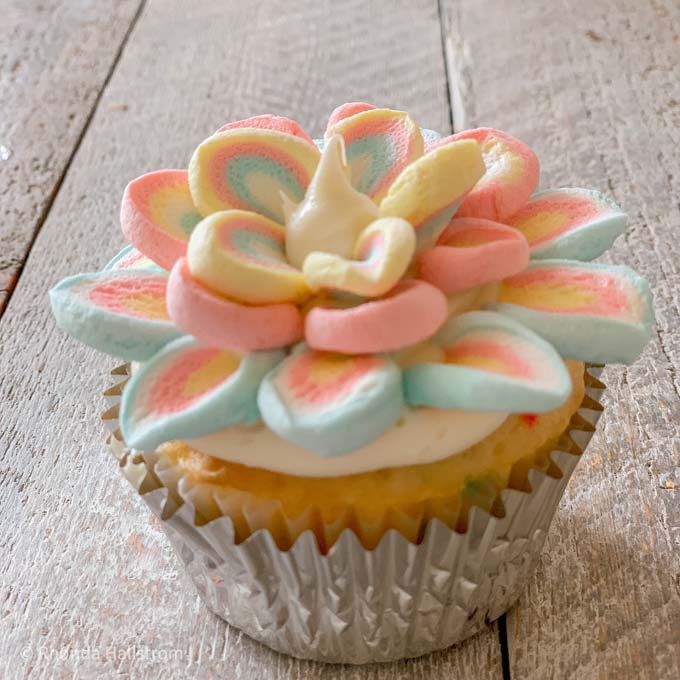 Cupcake Decorating With Tips
I used plain white frosting for these flower ones. My best find for these was the colorful marshmallows. I cut these into tiny little circles and layered them from the base up to the middle. Then added a blop of frosting in the middle and boom your done!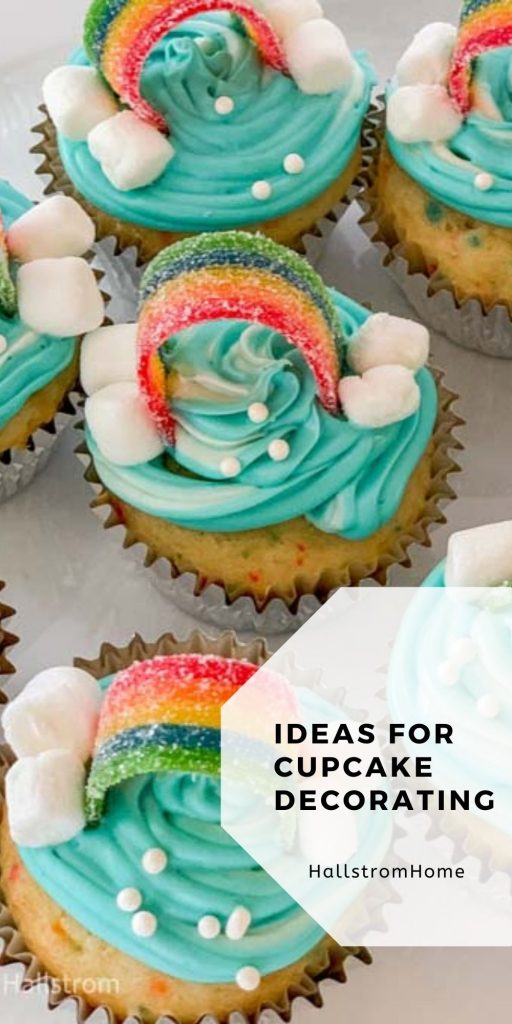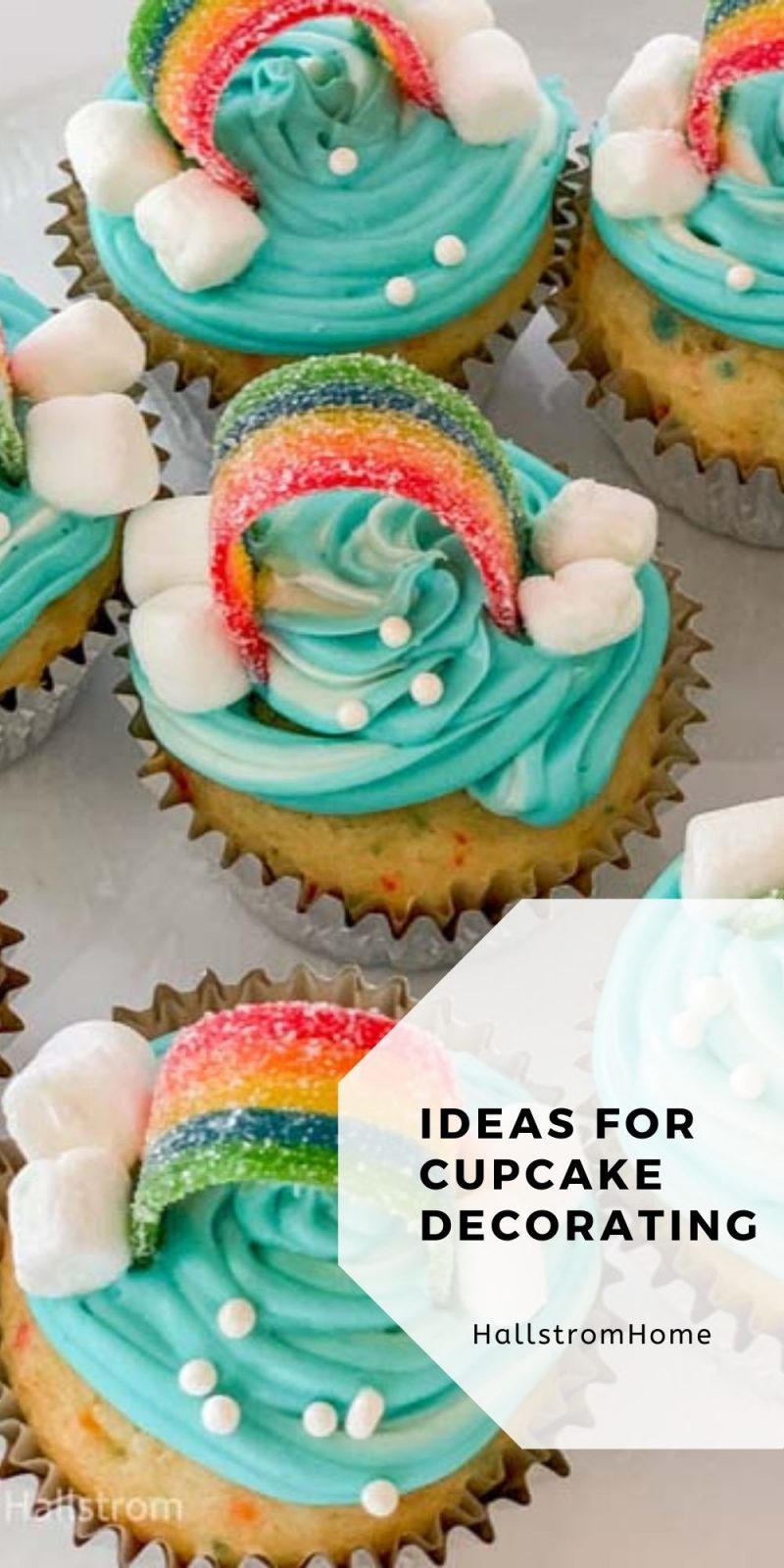 Thanks For Stopping by! Check out our Perfect Chocolate Cupcake blog post here for more.