Busy Mom's Farm Fresh Egg Breakfast Recipe
Don't you just love waking up to the smell of breakfast cooking on the stove? Weekends are for two things: sleeping in and big breakfasts. Well, maybe only for big breakfasts if you have kids. Saturday mornings are when I love to make a big ol' breakfast for my family. As a busy mother of 7, I looove finding quick and easy recipes that still make my family happy. That's why I'm sharing my Busy Mom's Farm Fresh Egg Breakfast Recipe.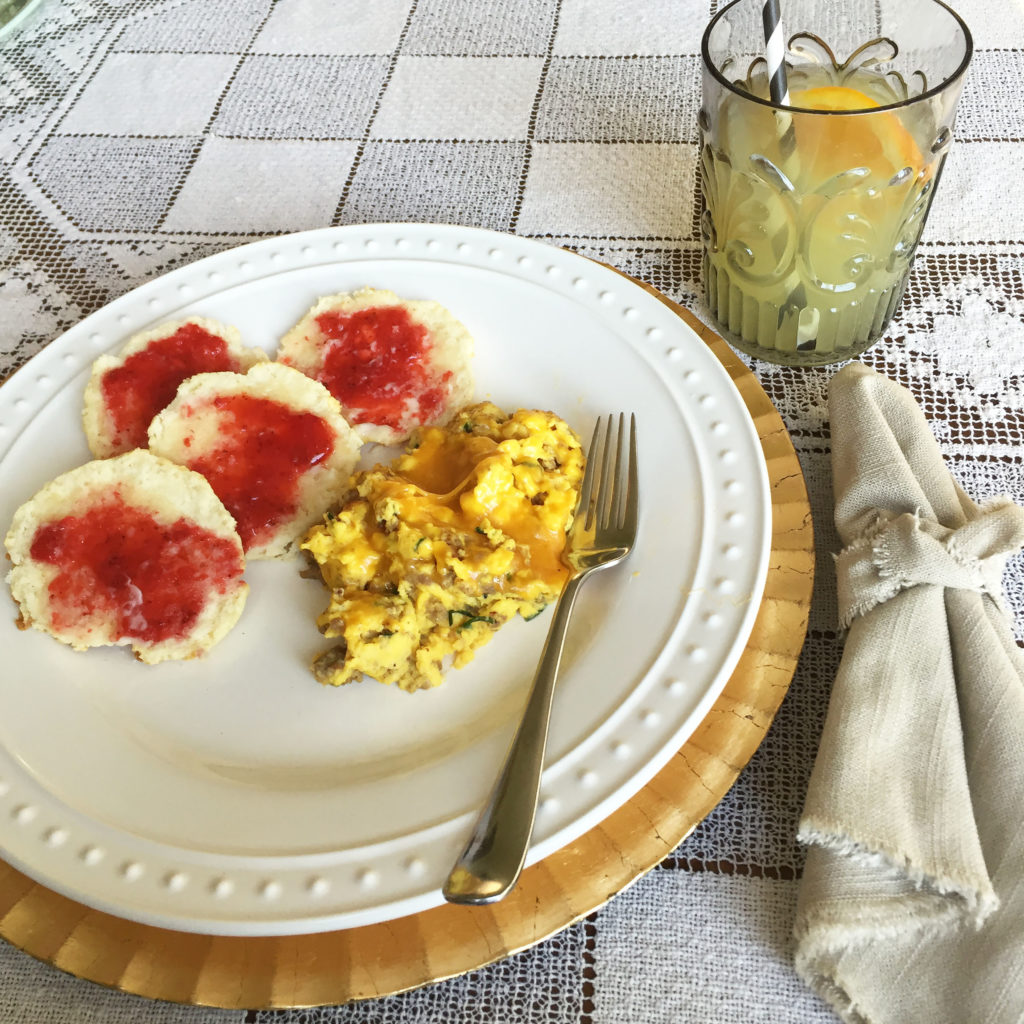 Before you start reading this recipe, I'm going to say this: I like to keep it real. I mean seriously, I'm not doing anything fancy. I keep life simple. Life doesn't get better than a good breakfast with good company.
Bring the Look to Your Breakfast Table
Disclosure: This post contains affiliate links. All items I personally recommend and would not suggest otherwise. I have purchased them or similar items with my own money and have found them to be useful for this project. I hope you will find them useful as well.
Ingredients
Note: Amounts depend on family size. With seven hungry kiddos, we use about 12 eggs, tons of sausage, etc. 😉
Jimmy Dean sausage
fresh chives from the garden
farm fresh eggs
chedder cheese
salt and pepper
Steps
Mix sausage until well browned. Add chives.
Add in farm fresh eggs.                                                                                 
Cook together, then add salt and pepper.
Top off with chedder cheese.
Serve with homemade biscuits and homemade strawberry freezer jam. Life doesn't get much better than that 🙂
Last but not least, whip up some Vintage Lemonade for the perfect drink to top off your Busy Mom's Farm Fresh Egg Breakfast Recipe.
Want to make this a little more extra special for brunch company? Bring it outside. See how we styled our veranda for a perfect outdoor brunch HERE.
[optin-cat id="746″]
Are you a super busy mom who LOVES easy recipes like this one? Follow my Best Recipes board on Pinterest for more quick and easy ideas.
Bring Farmhouse Style to Your Kitchen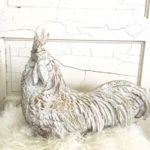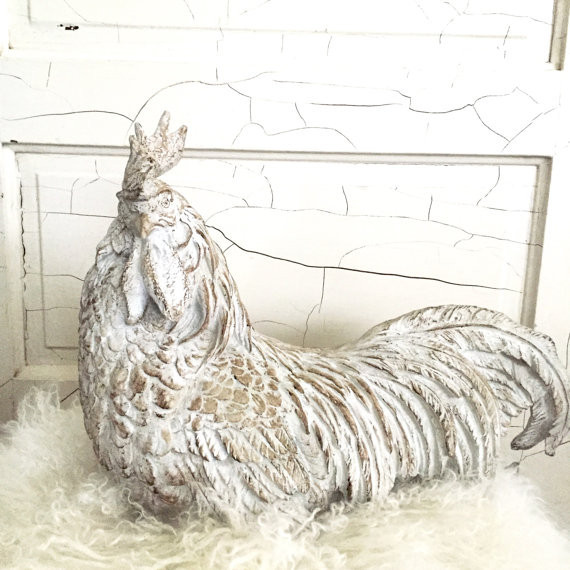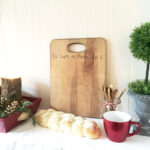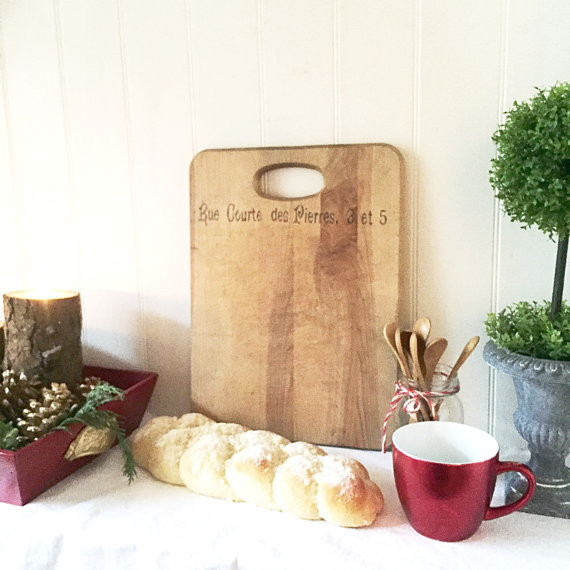 What do you think?
We would love to hear from you! Please leave any questions or comments below. We hope you enjoyed our Busy Mom's Farm Fresh Egg Breakfast Recipe post 🙂