We have a big announcement! If you follow Hallstrom Home on Instagram or Facebook, then you may have heard about the excitement. We have new products coming to our shop! 🙂 This buttery soft Washed Linen Ruffle Bedding is absolutely heavenly. If you have felt it, you know what I'm talking about. It's like sinking into a bed of soft butter where one would never want to rise from again. Farmhouse linen bedding is the perfect touch to your home, for a shabby chic look.
Washed Linen Ruffle Bedding
In my shop we keep in stock the frayed edge ruffle shams, ruffle linen coverlet, and the raw edge side ruffle shams. But there's everything from sheets to tablecloths to pillow shams and duvets covers! Some of our listing we only have one of a kind pieces. You will want to make sure you get our farmhouse bedding before it is sold out. We are now introducing our natural flax linen pillow shams.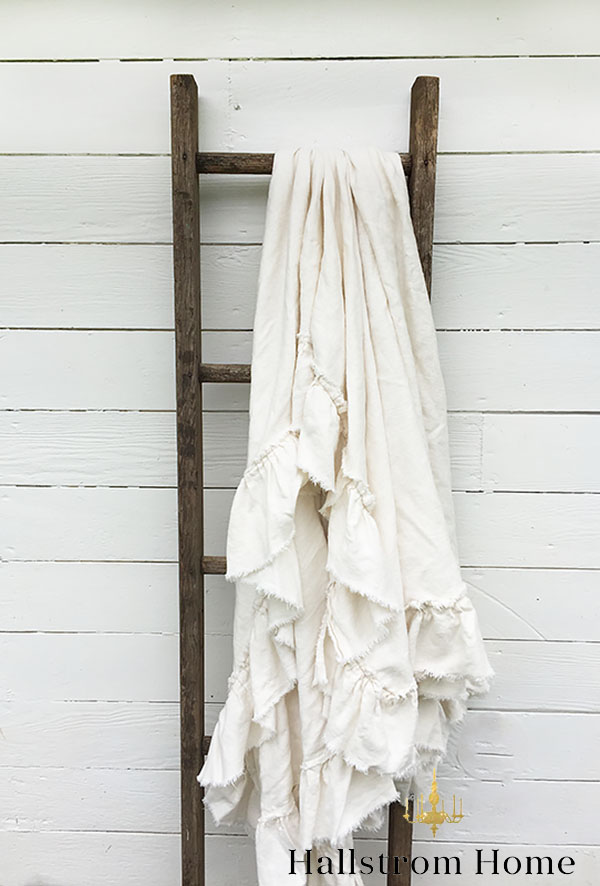 We will be going to LA in mid June to pick out our linens. Then it will take 1-2 weeks to complete each order because these are all custom handmade right here in the USA. Our items will be a very select style with limited production. My Washed Linen Ruffle Bedding is available for order in my shop. You can read ore about why we wanted to add New Luxury Linens to our online shop.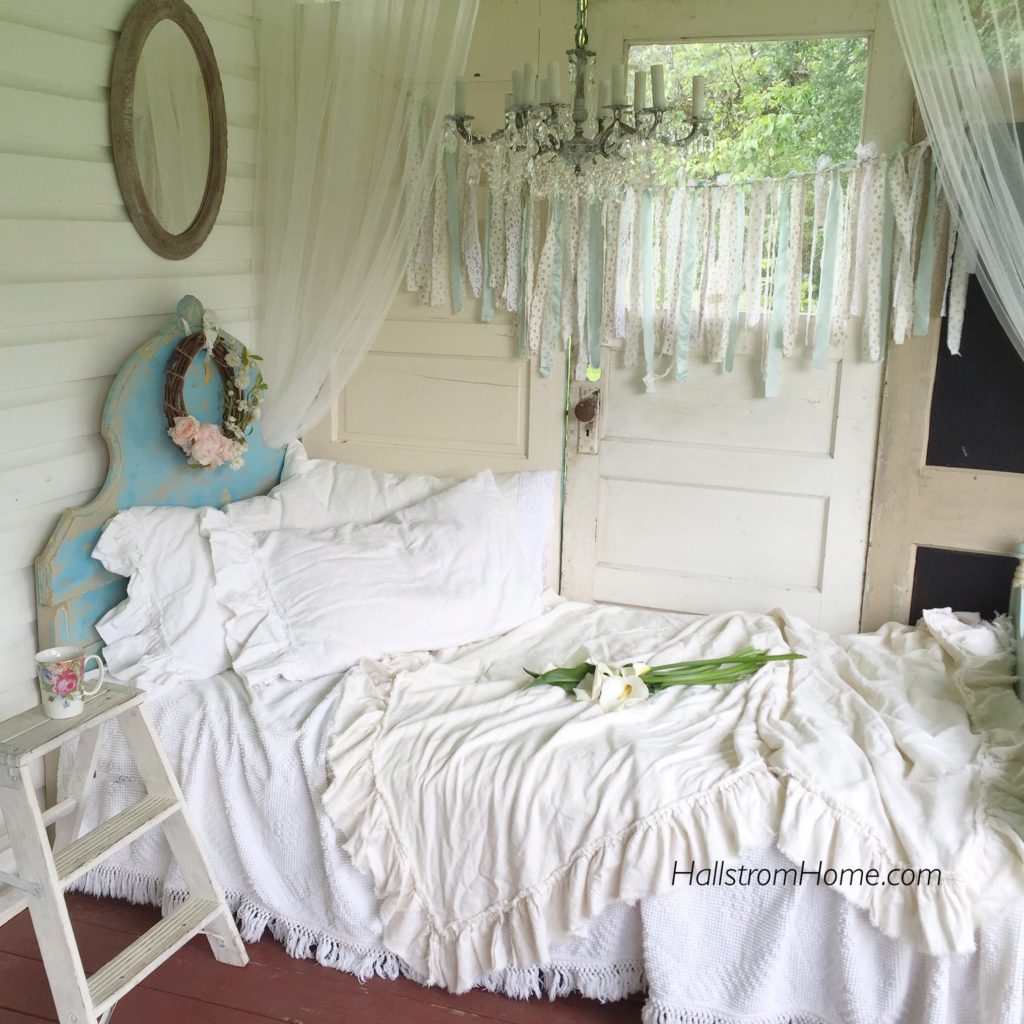 This is my napping porch with my raw edge Washed Linen Ruffle Bedding thatjust gives such a dreamy whimsical feel. I love that it's so versatile. Shabby chic bedding is a way to keep your bedroom looking fresh. But we also don't just have bedding, we also sell a 3 ruffle linen shower curtain. If you want to know more about linen and its care instruction, information will be at the bottom of this post.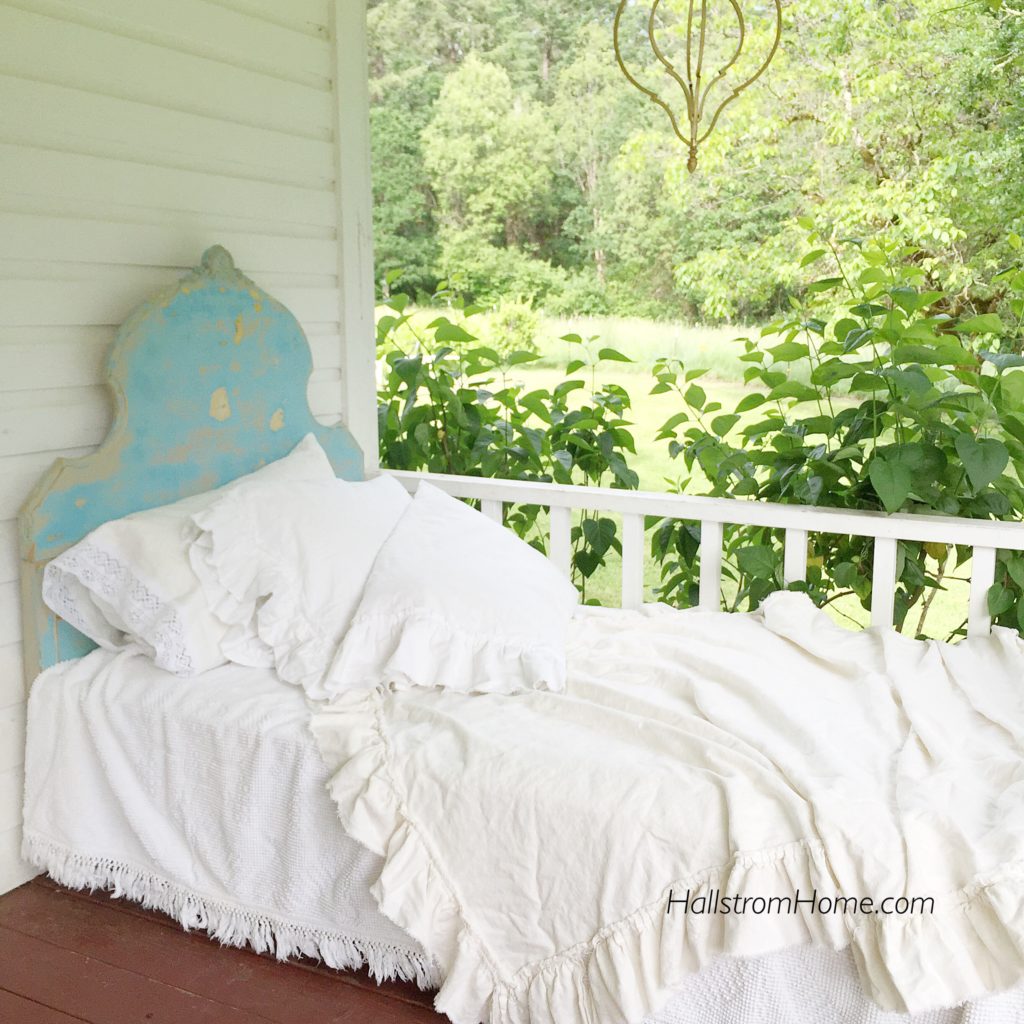 Sometimes I'd rather keep it simple… What do you think? Creating custom bedding just sounded like something that was for me to share with you all. I wanted to make something you would want to go to sleep in and get a great nights rest.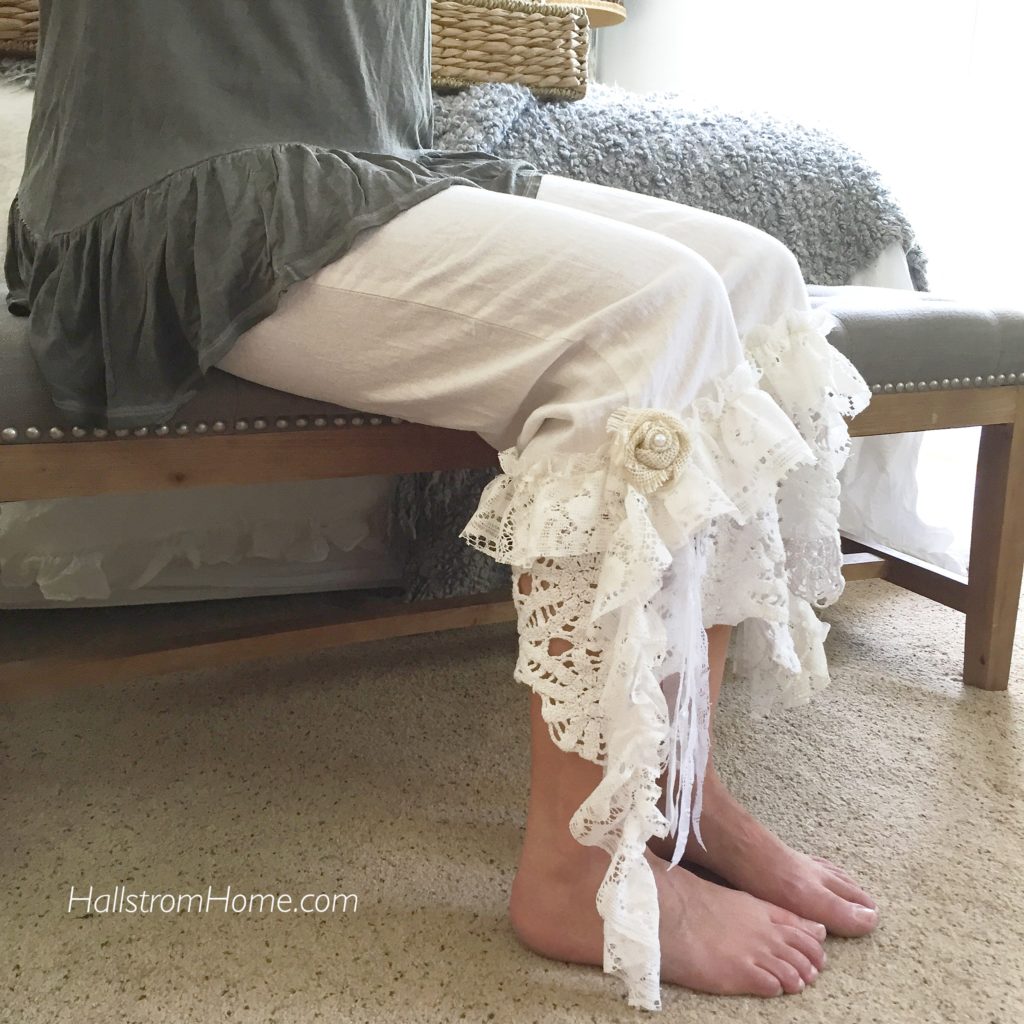 These bohemian chic style pants will make you feel absolutely wonderful. I no longer have these beautiful pants. But it really shows what you can do with linen.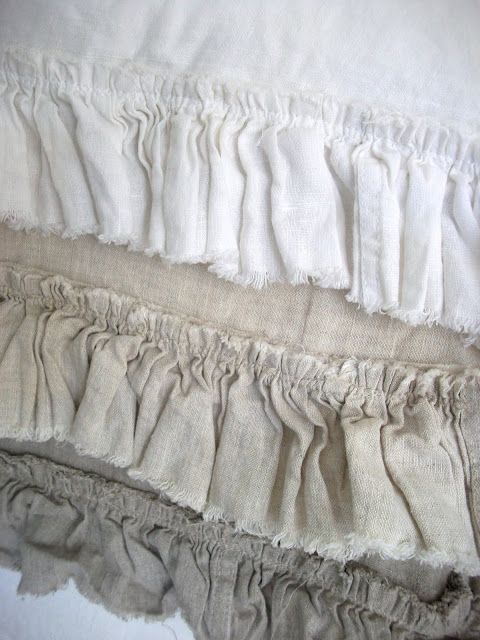 Washed Linen Ruffle Bedding
We are so obsessed with Washed Linen Ruffle Bedding and are so excited to have it available in our shop. Here's some inspiration from our Pinterest bedroom board. Send us a message for more details about our fabulous farmhouse linens.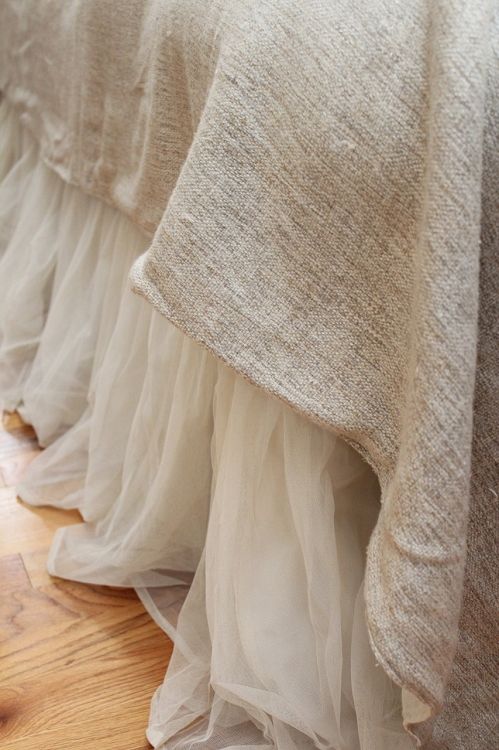 Creating a life well lived is what I want for each one of my customers. Handmade pieces are what make a home really special.

WHY LINEN?
There are so many benefits of sleeping with linen.
-It is 2 times stronger than cotton, meaning it will last a lot longer.
-Anti-cling and anti-static, the fabric goes away from the body and dries out any moisture and becomes cool again.
LINEN WASHING INSTRUCTIONS.
Machine wash cold; tumble dry low; warm iron as needed. Do not bleach. Use a linen laundry detergent, it is more gentle. A linen spray helps get rid of the wrinkles.
Bring Home the Luxury
Some days you just need to relax and pamper yourself. Make yourself a cup of tea then soak in a warm bath. Once your done, slip on a yummy robe and pair of cozy slippers and cuddle into your buttery soft Washed Linen Ruffle Bedding. Ahh… Spoil yourself even more with all these amazing Amazon finds. It's true that simple joys can make your day.
Disclosure: This post contains affiliate links. All items I personally recommend and would not suggest otherwise. I have purchased them or similar items with my own money and have found them to be useful. I hope you will find them useful as well.