Sometimes do you see a wood bead garland and think it needs a makeover? Well I do! I found this gorgeous long bead strand and figured I would make a DIY Wood Bead Garland with Tassels. It gives it that unique touch!
Be sure to sign up for my email to get new recipes, crafts and home ideas in your inbox, plus access to our free printable vault! *This post contains affiliate links*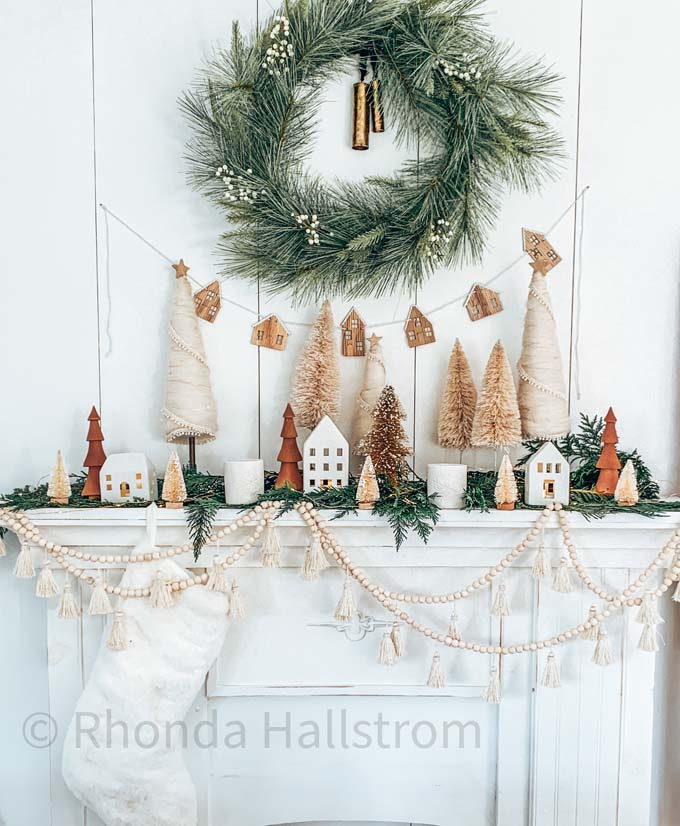 Wood Bead Garland Supplies
You can either make you own wood bead strand or buy one pre done. This time I chose to buy one pre done. If you are looking to make one check out my wood bead garland diy.
Supplies: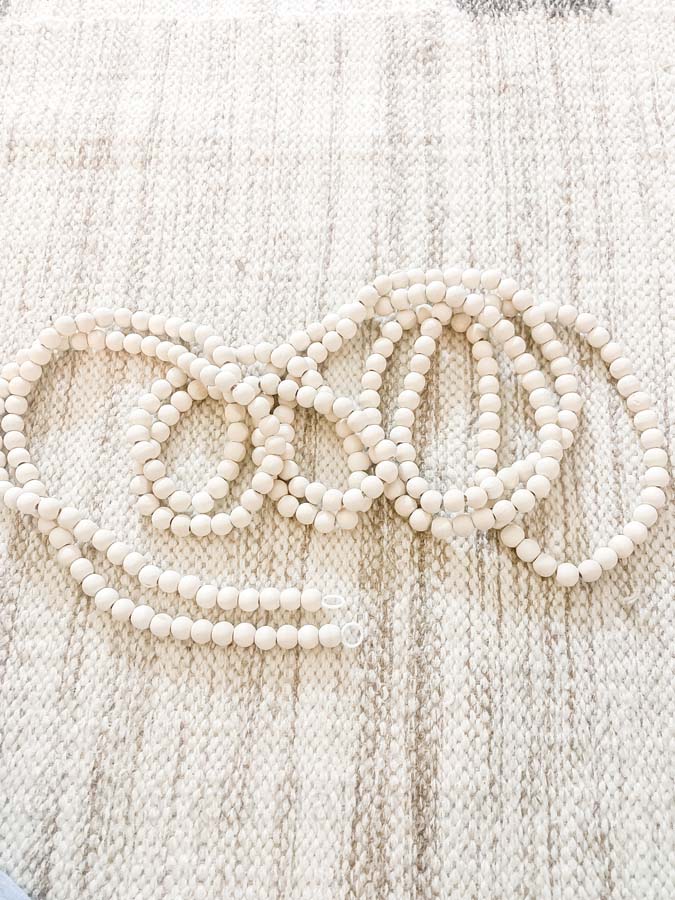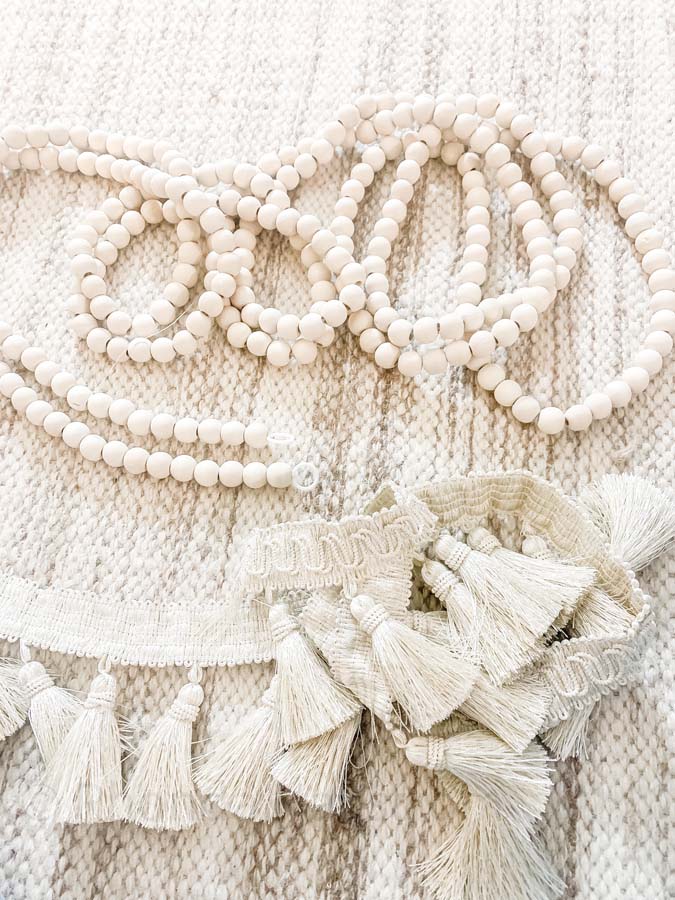 Beaded Garland with Tassels
To create this look all you need it tassel trim or you can buy tassels separately. I just had this trim lying around and it seemed perfect for this! Watch the video below from my YouTube to see exactly how I do this process. Simply cut the tassels off of the trim. The reason I have string is to look them through the tassels after I cut them, so I can then make them the length I want to hang.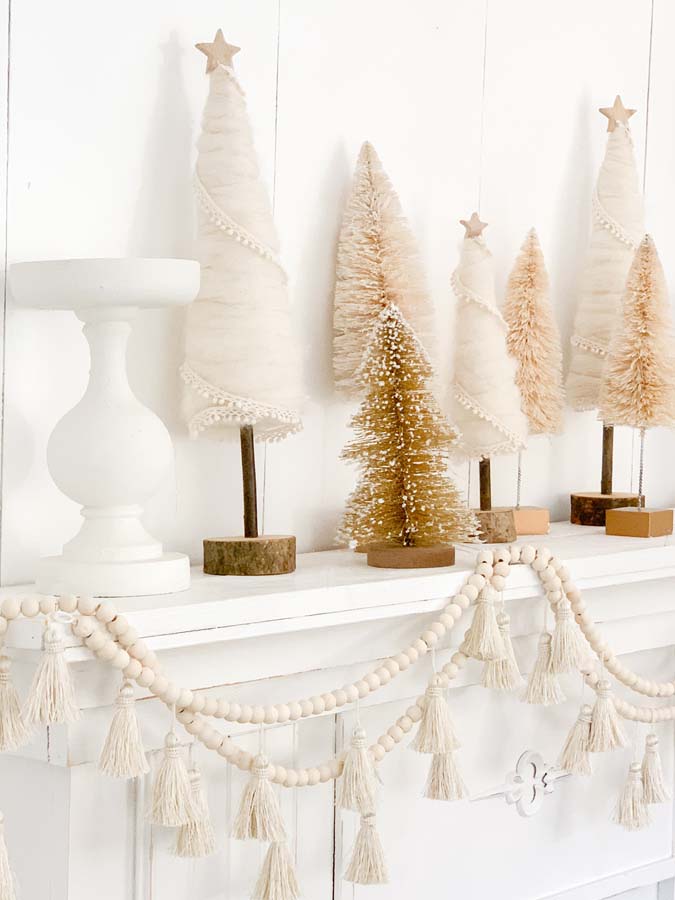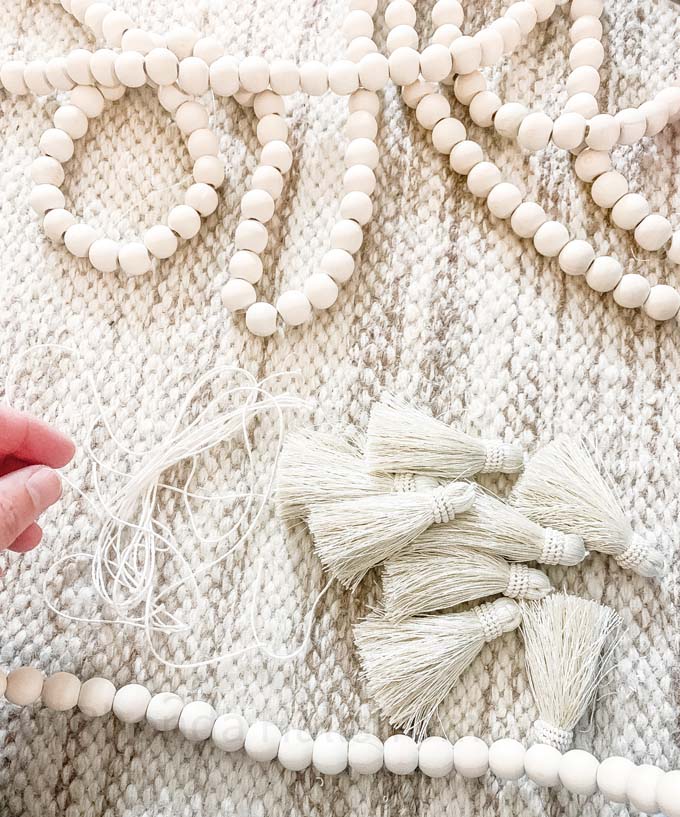 Farmhouse Wood Bead Garland
Once I string my tassels, it's time to place them on the garland. My garland was about 144″ long, I think I placed each tassel about 7 bead apart. It is all about your own preference. What I love about wood bead garlands is that they can be used in all different styles of decor. But the best part is they can be used any time of the year! See what I mean, check out how we used this for our Valentines mantel.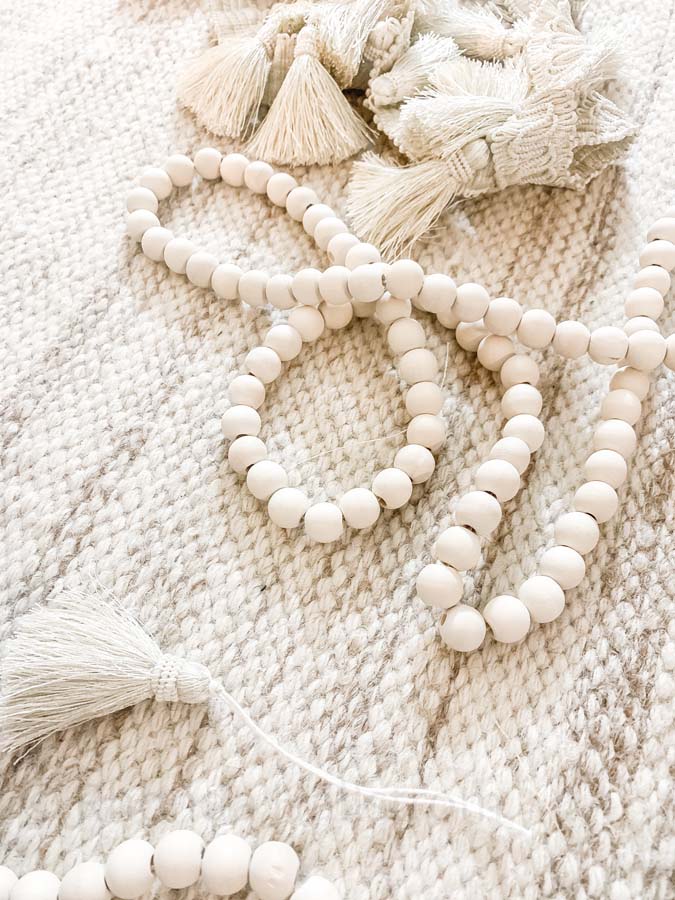 Christmas Garland
I'm going to be honest my tassels didn't line up correctly at the end, as in I didn't have the correct number of beads left. But I still put a tassel on the ends, I think that's a must.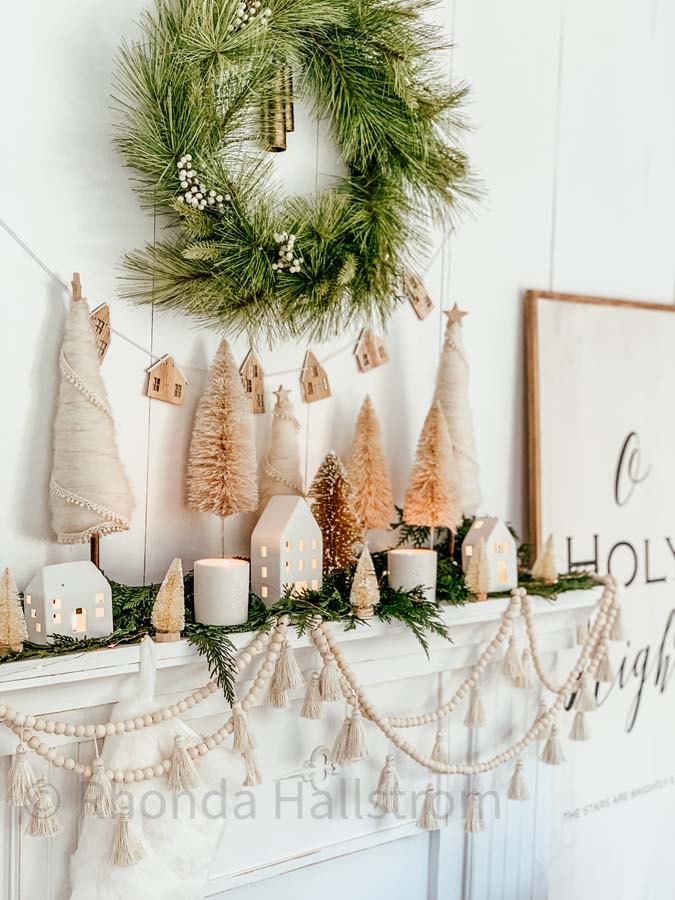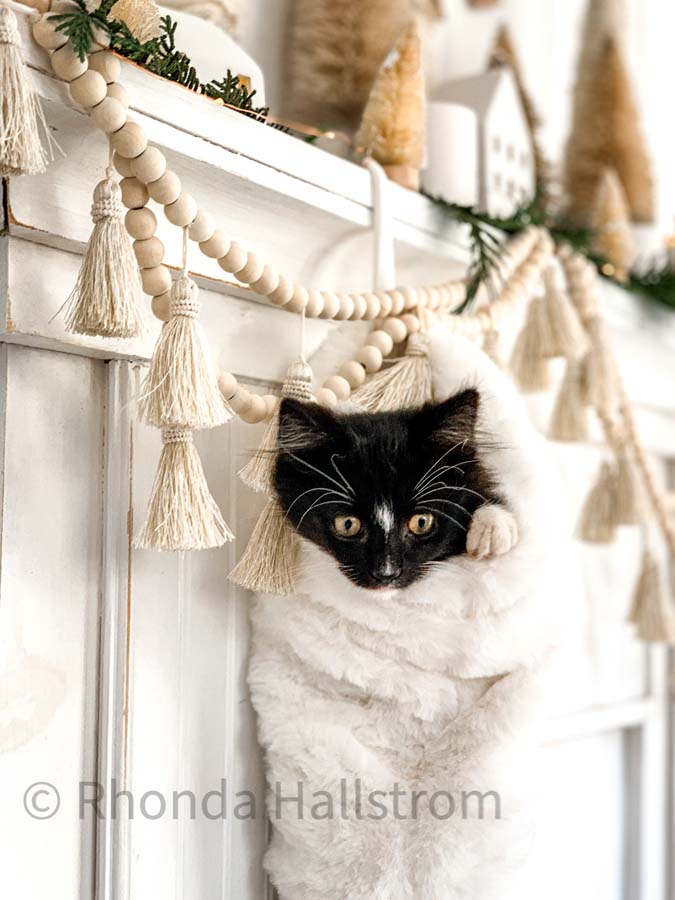 Easy DIY Beaded Garland
Okay lets just start off by looking at this adorable kitty in the stocking!! What a fun and easy craft! I love to keep my wood bead garlands handy, because I never know when I need them. For this mantel below I used the one bead strand because it is so long. It really adds a boho touch. If you want to layer your bead strands but they aren't long enough just layer a couple of them together. Be sure to check out our Gingerbread House Garland DIY for more!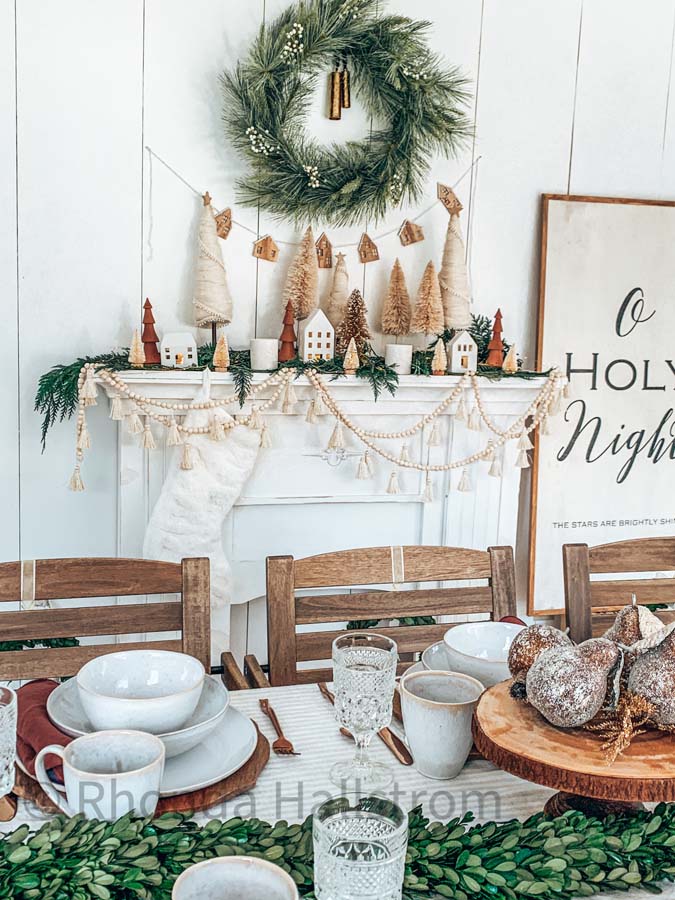 DIY Wood Bead Garland with Tassels
Have fun crafting! Thanks for stopping by and before you go, make sure to check out our Pinterest DIY Craft Board for more fun ideas.