My girls loved making these yarn hearts while listening to their online stories. It was so easy I just had to make a DIY blog post for you guys. Here's How to Make Yarn Hearts Tutorial. This is such a simple and easy idea for your Valentine's Day.
Be sure to sign up for my email to get new recipes, crafts and home ideas in your inbox, plus access to our free printable vault! *This post contains affiliate links*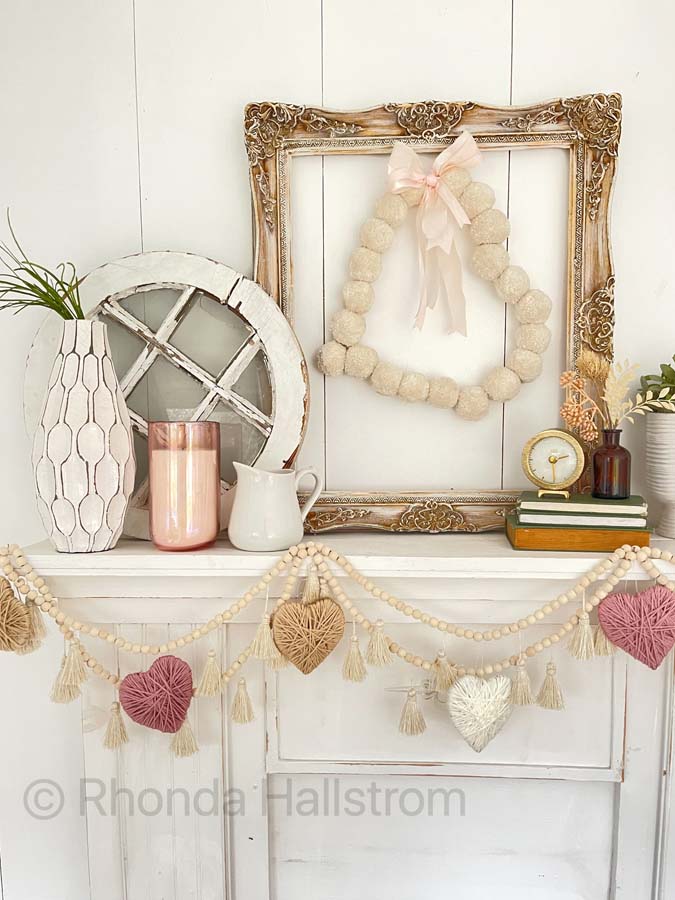 How to Make Yarn Hearts
Supplies:
Yarn
Cardboard
Hot Glue Gun
Scissors
Step 1 : Trace out heart shapes in cardboard and cut out.
Step 2 : Glue the beginning strand of yarn on the cut out heart and begin wrapping the yarn around until it is fully covered. Once covered, cut and tuck the end piece under the others and glue it.
You are now done! Just make some more and then decorate. We also have a tutorial on how to create this tassel wood bead garland! I love it because you can use it all year round.
If you are looking chunky knit yarn, I purchase my yarn from BeCozy. She has many awesome options for crafts and home decor. Use the code R10 you can get a 10% discount here.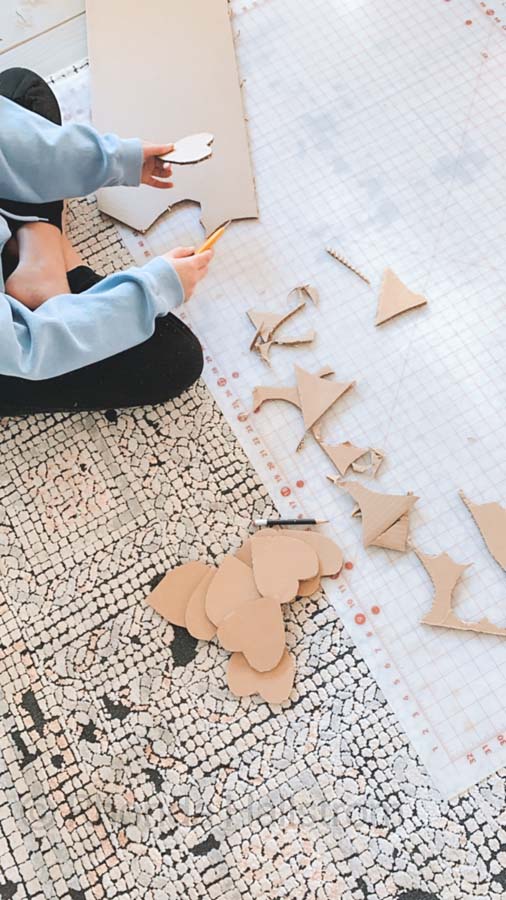 Yarn Heart Video Tutorial
I love to watch the video tutorials on crafts and had my daughter make a time-lapse for you to see! This just shows how easy this craft is.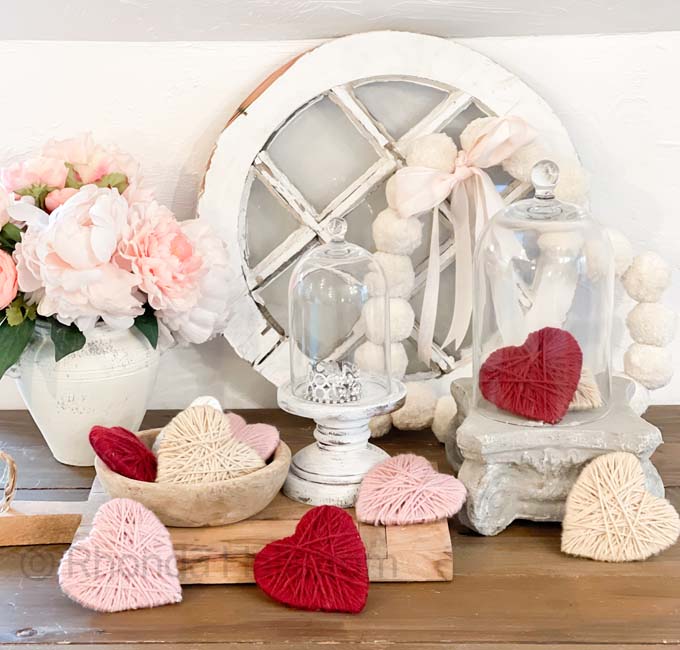 Decorating for Valentine's Day
Valentine's Day is usually celebrated with your loved one out on a date but this year my family is staying in and keeping it simple. Decorating helps a lot with getting in the spirit of the day, especially since Covid 19 is here. To get this shabby chic look I layered with frames and small decor in soft pink colors. I then hung the yard hearts along the mantle and that was it. Make decorating fun and not stressful! Do that by adding your favorite pieces of decor.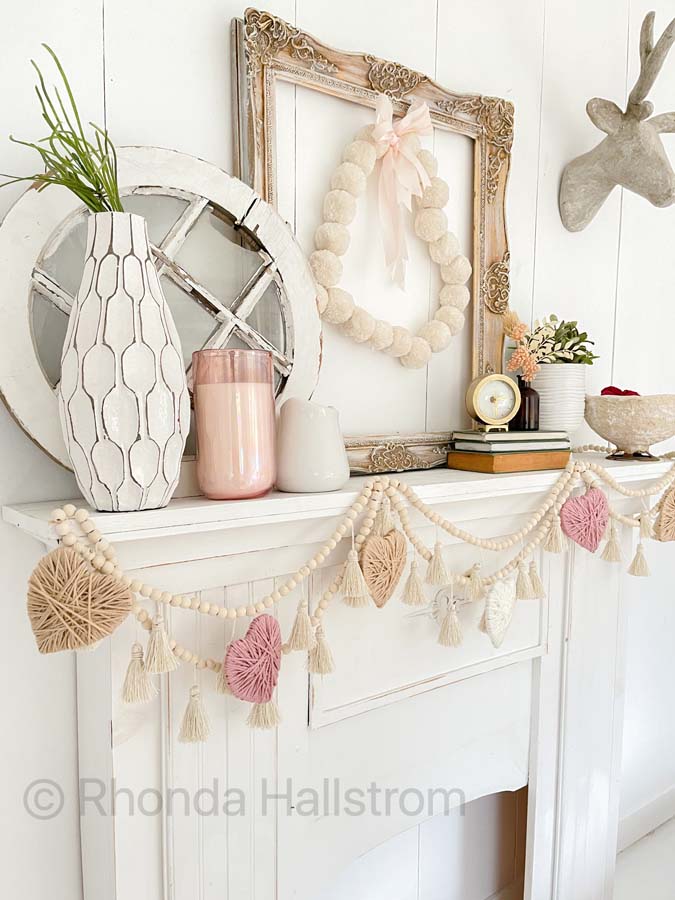 More Crafts and DIY's
The pom pom wreath is another great craft to do. It was simple and easy, just look how it turned out. I love it! If you're interested in more fun crafts and yummy recipes you can join our facebook community here. We get together and talk about daily life, recipes, and fun projects we are all doing.