Have you seen those cute speckled Easter eggs at Target? Well that's what got me started on making this Easy Easter Egg Wreath/How to Make. Let's go over what you'll need to get started and I will also share some friends and their egg ideas for Spring.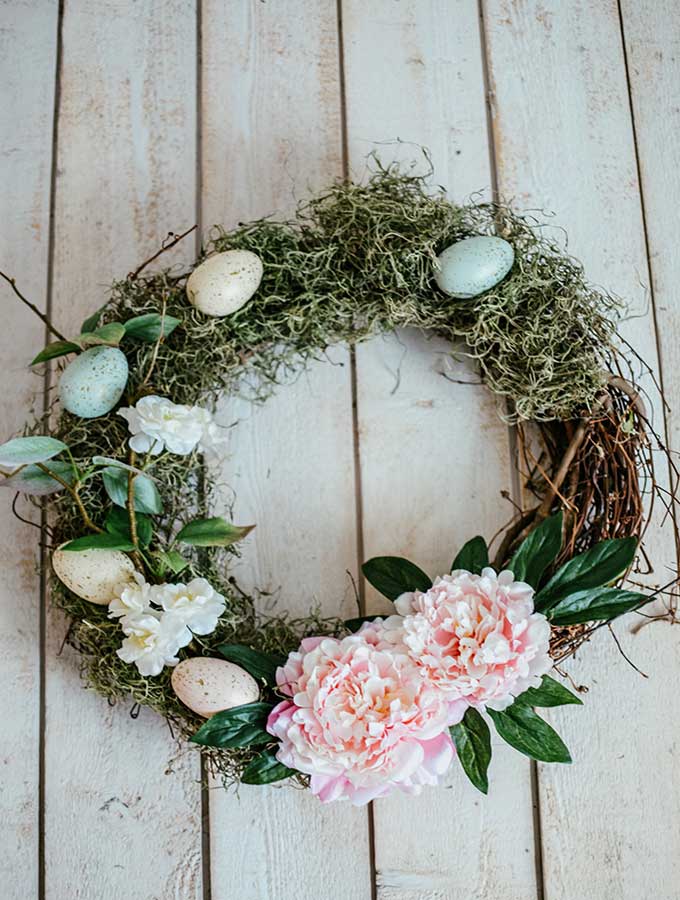 Easy Easter Egg Wreath/How to Make
Not too many items are needed to create a wreath like this. But of course a wreath is customizable, so you can add or take away whatever you don't want. Below I will add some affiliate links to the text so you can shop this post.
Grapevine Wreath for Spring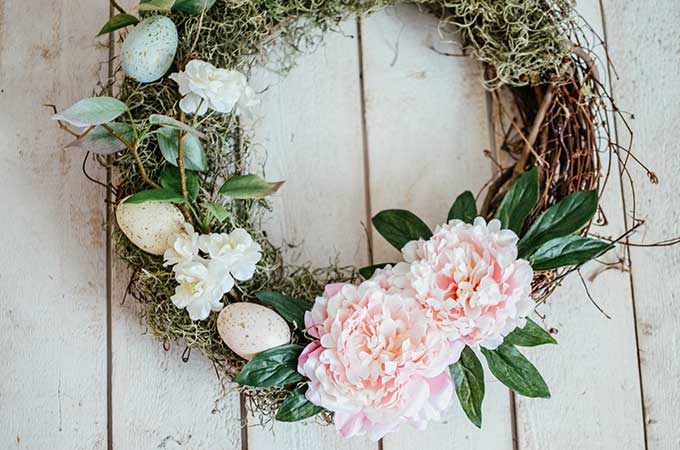 Front Door Wreath
I absolutely love wreaths! Do you? They just add so much life as well as seasonal decor to a space. To place the moss on the wreath I spray down spray adhesive then press the moss down so it sticks. When Spring comes around it's time to start creating, to help brighten up your home and get it ready for the warm months.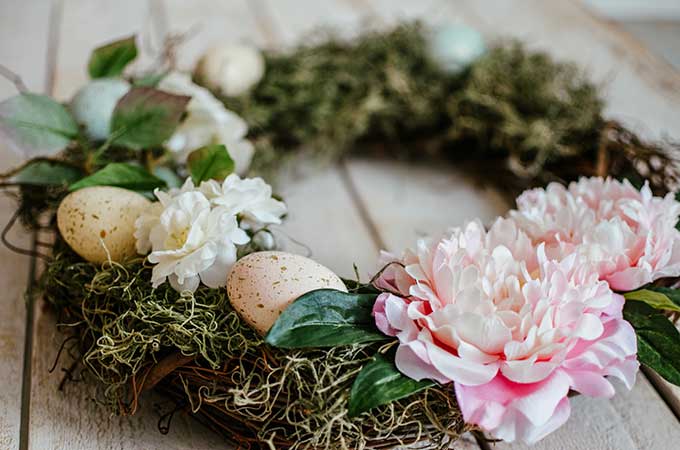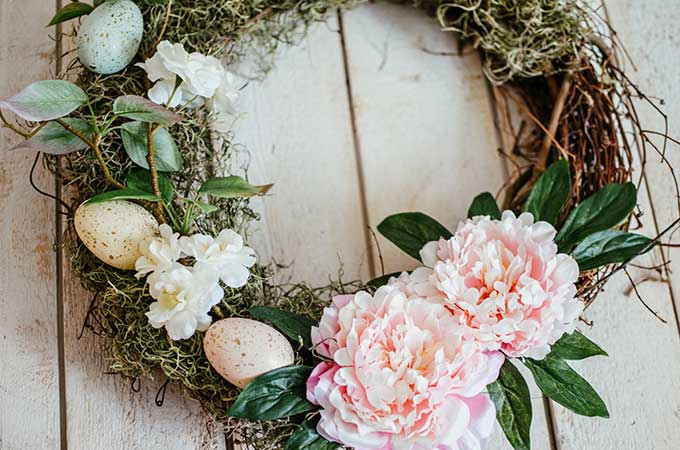 I decided to go with few flowers on this wreath because I wanted it to be all about the eggs. The flowers were placed in one small grouping, then a few scattered about. I'm going to admit the hard part for me was the placement of eggs.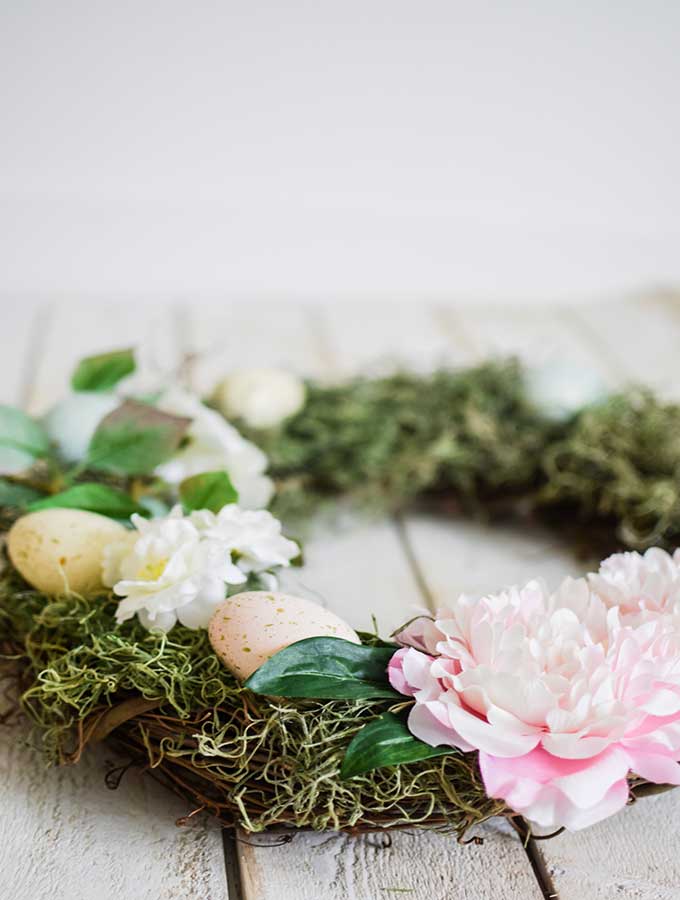 Placing the eggs randomly was what I did. When I liked where they were put, I glued them on to the wreath base. Just winging it like normal around here. It's what I do best, but hey it works! In the end I thought my wreath turned out very pretty and great for Spring decor. Decorating with Easters eggs is so much fun! Oh I almost forgot, if you love getting creative I have a velvet Easter egg tutorial and it is so easy. It's another twist on Easter egg decorating.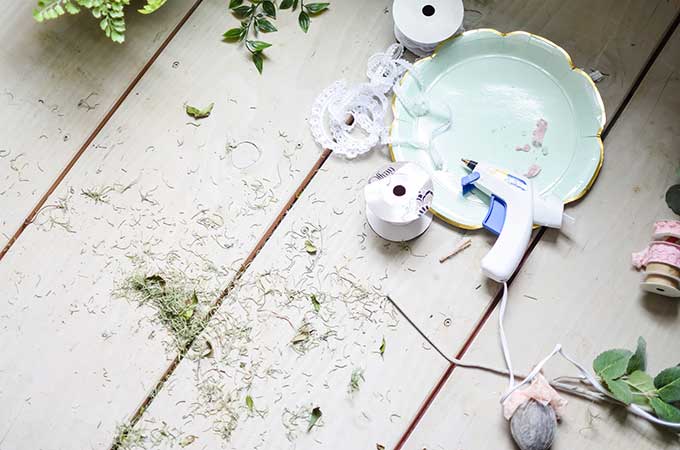 This was our mess after the wreath making. The moss is what really makes it messy, but a mess is fun.
Spring Wreath Ideas
Below are a couple Spring wreaths I have created recently. They are perfect for Spring and even Summer months. If you have created a craft with Easter eggs or made a wreath, be sure to tag me on Instagram so I can see your beautiful creations.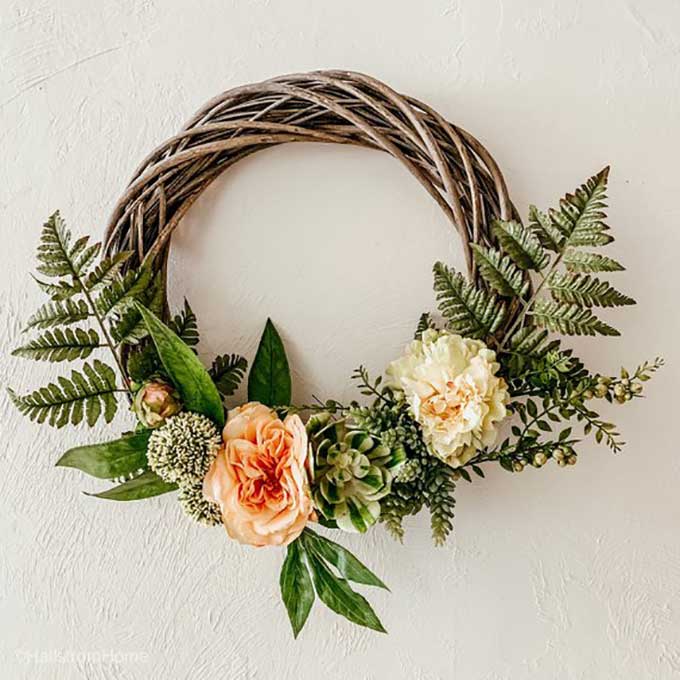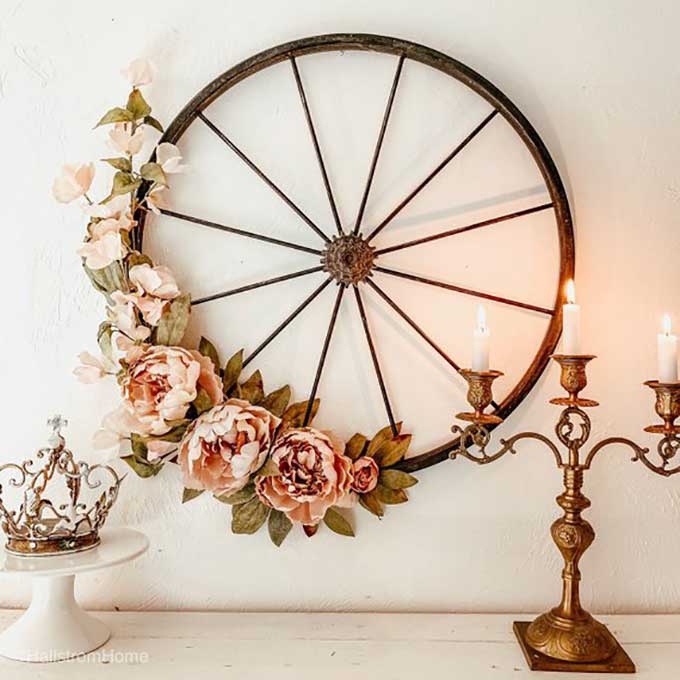 Easy Easter Egg Wreath/How to Make
Now it's time for some gorgeous Easter egg decorating ideas from my blogger friends below. You will be so inspired, that you'll want to run to the craft store right now!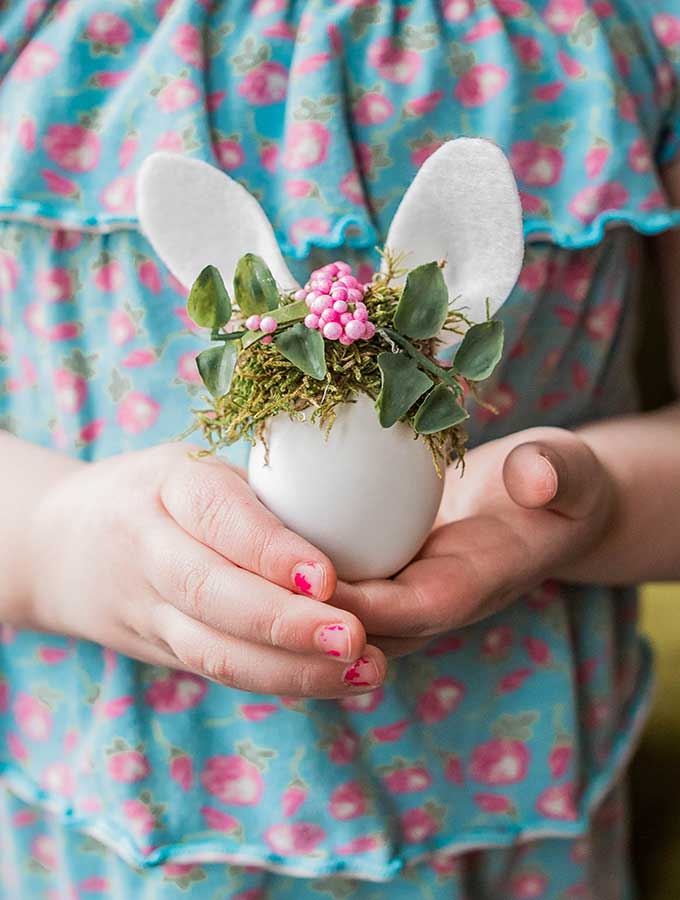 The Diy Mommy|Easter Bunny Eggs with Tiny Floral Crown
Ok how darling is this?! This is such a fun craft that my girls would love to do. Sweet little bunny ears on an egg, now that's creative!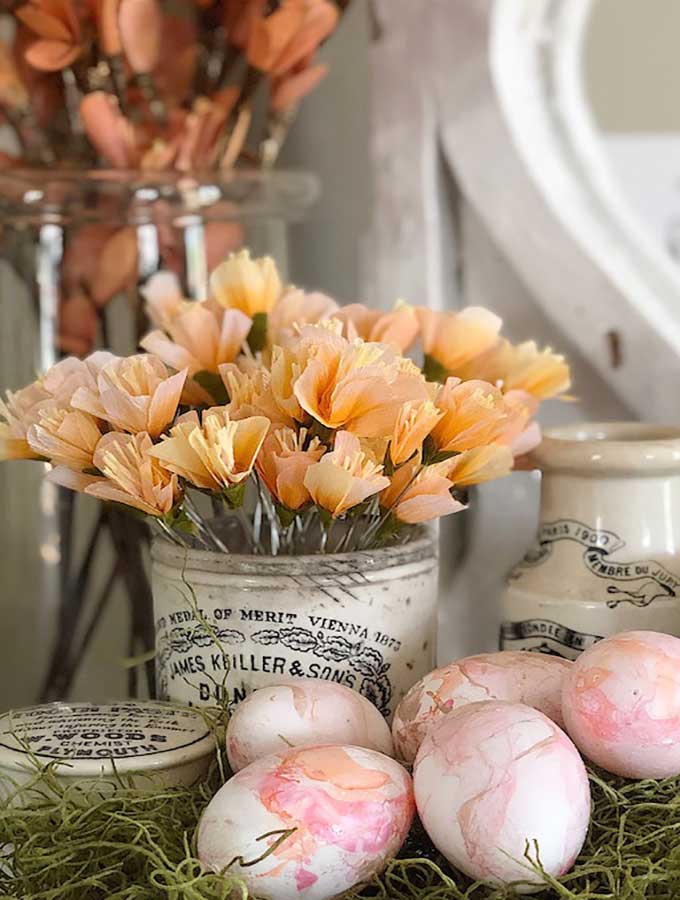 My 100 Year Old Home|How to Color Easter Eggs
Love this marbling effect, it is so cool! I didn't even know you could do this to Easter eggs. I'm going to have to give it a try.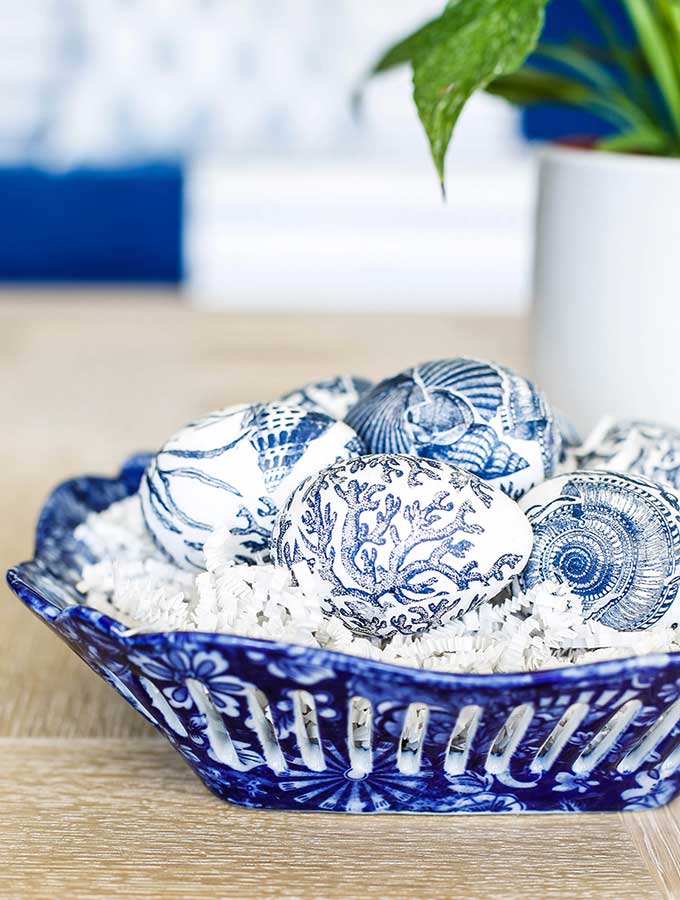 Your Marketing BFF|Blue and White Decoupage Decorating Idea
Gorgeous!! Seriously go check out how she created these. It's super easy and so pretty.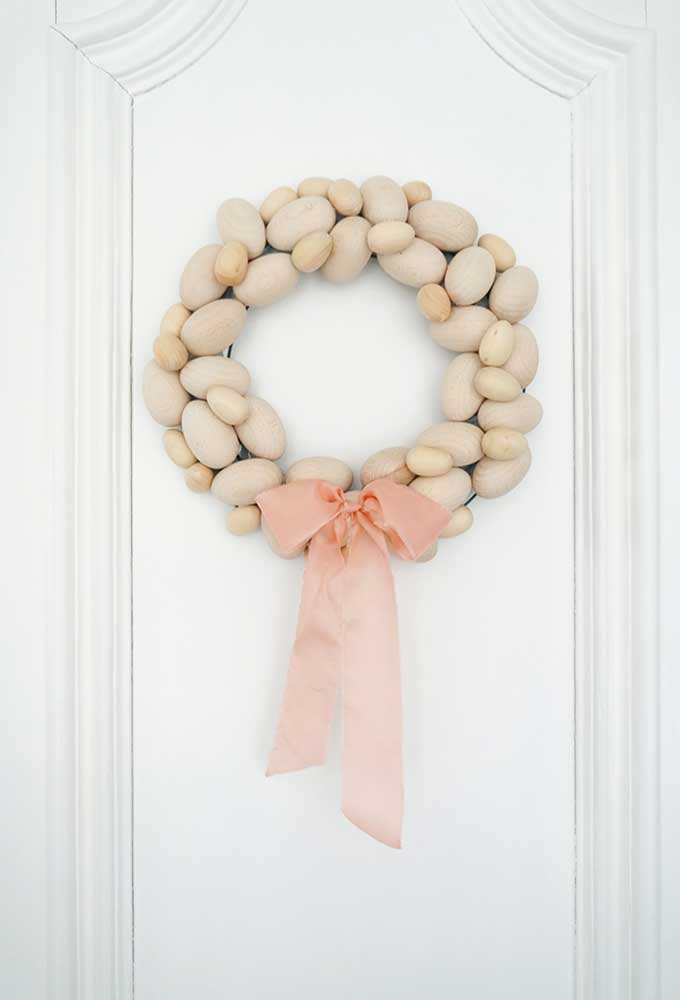 Finding Lovely|Wooden Egg Wreath
Love the simplicity of this wreath. The pop of color in the ribbon, really gives it the Spring touch. The wooden eggs are darling!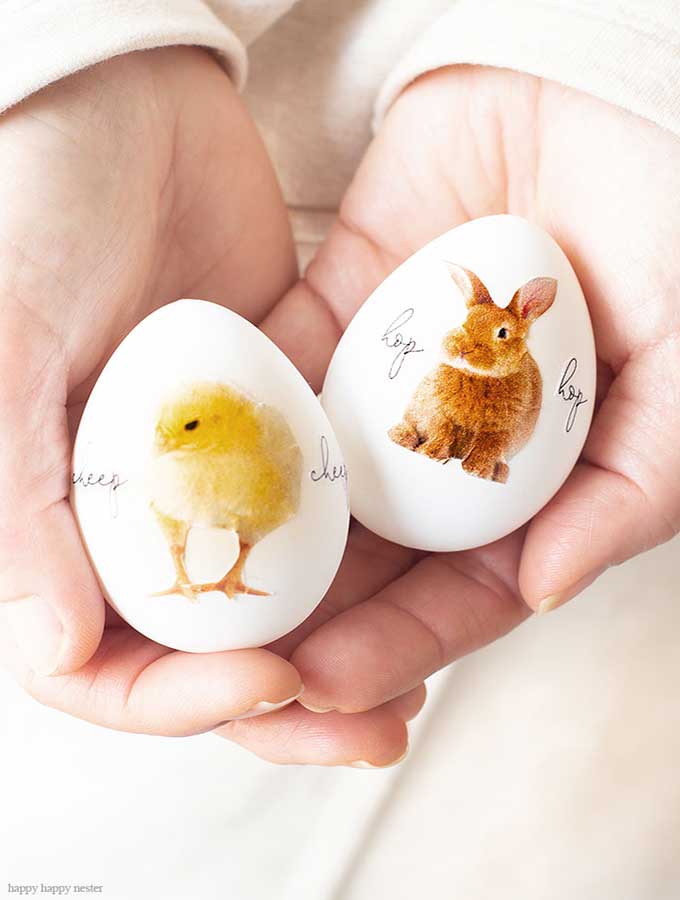 Happy Happy Nester|9 Unique Easter Egg Ideas
Ahh I love these, how stinking cute are they. Go take a look at her post to see how she created these easy, but cute little Easter eggs.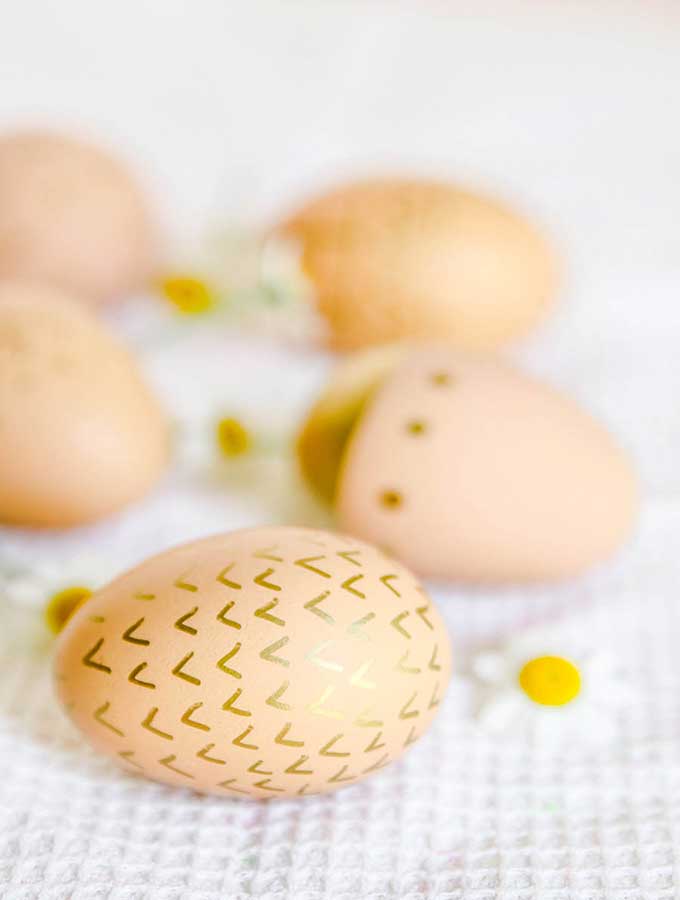 Modern Glam|Decorating Brown Eggs for Easter
Ashley did an amazing job once again. Talk about easy and that gold is perfect for Easter. This is a great idea for those busy moms that are running out of time, but still want their kids to have fun decorating. It's all the things you have right at home, to create something so pretty.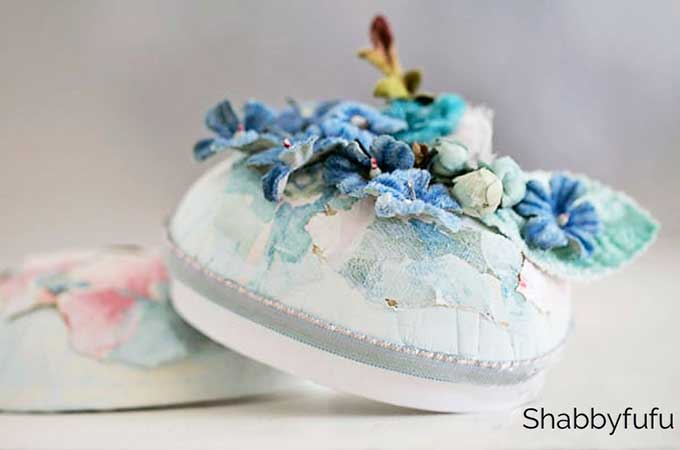 Shabby Fufu|Vintage Flowers Easter Egg
Stunning! I think I need some vintage flowers in my life. Talk about gorgeous. This is such a fun idea for an Easter craft.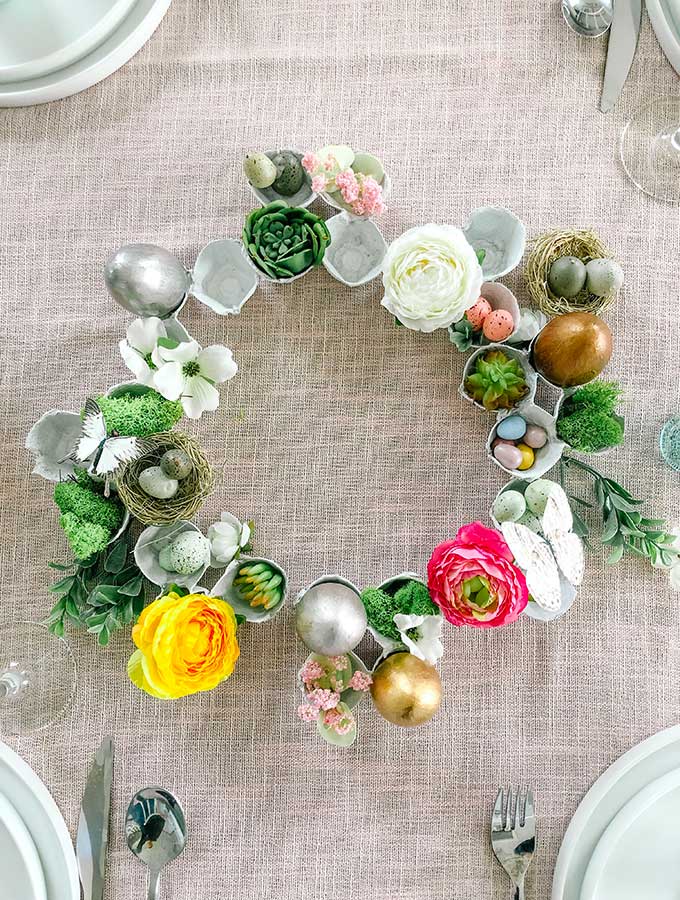 Tatertots and Jello|DIY Gilded Easter Eggs Carton Wreath
This is super fun. It has all the elements of Spring and Easter to really get you in the spirit. Wreaths are just so fun to create. Like this one, you can really add anything you want. The flowers and the golden eggs really give it a pop of color, that I love. Who knew there could be so many different ideas for Easter egg decorating. I hope these inspired you to go create something fun with Spring eggs!