DIY Weathered Barn Wood Using Salt Wash Paint
Are you ready to have some fun creating a DIY weathered barn wood using salt wash paint? I couldn't believe how easy this is. Basically you're going grab your brand and color of paint choice. Then add this loose salt wash powder directly to your paint. Look what effect you can get on any product from frames, furniture and metal.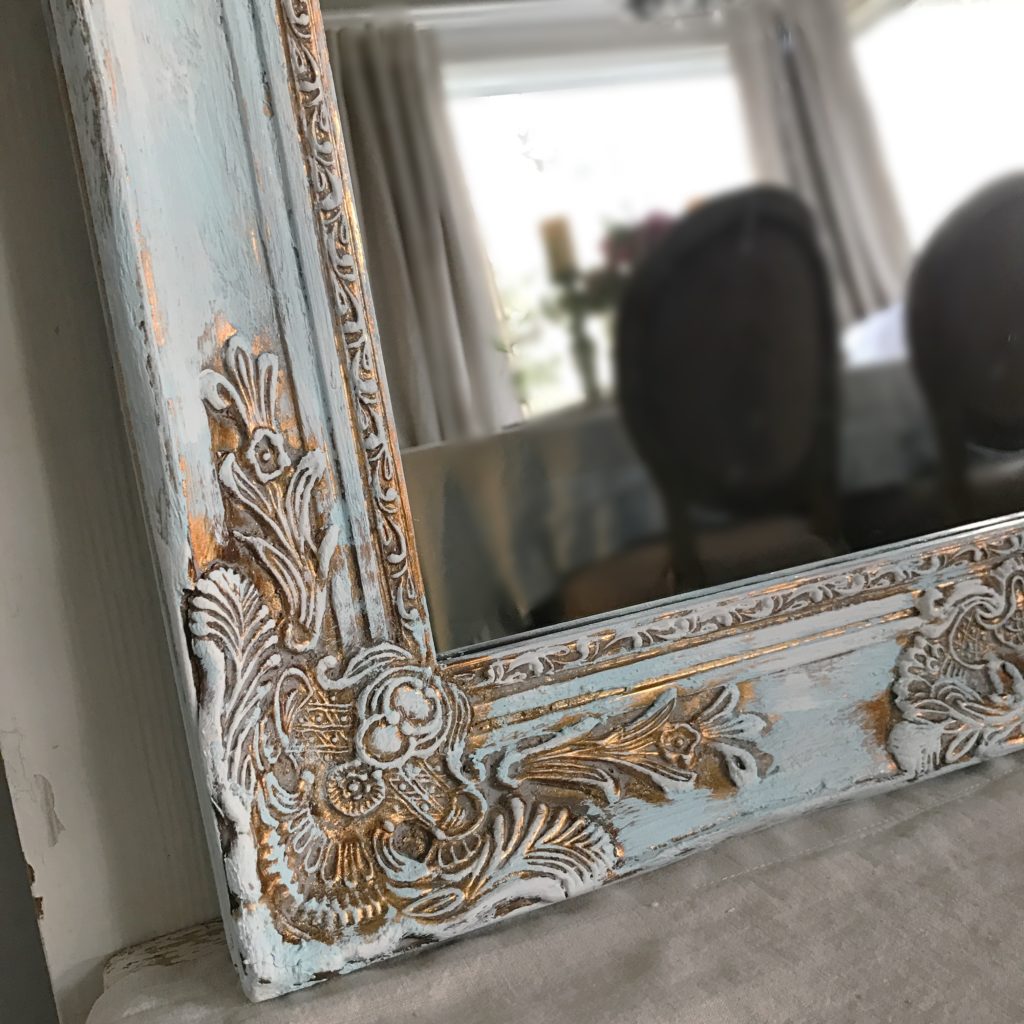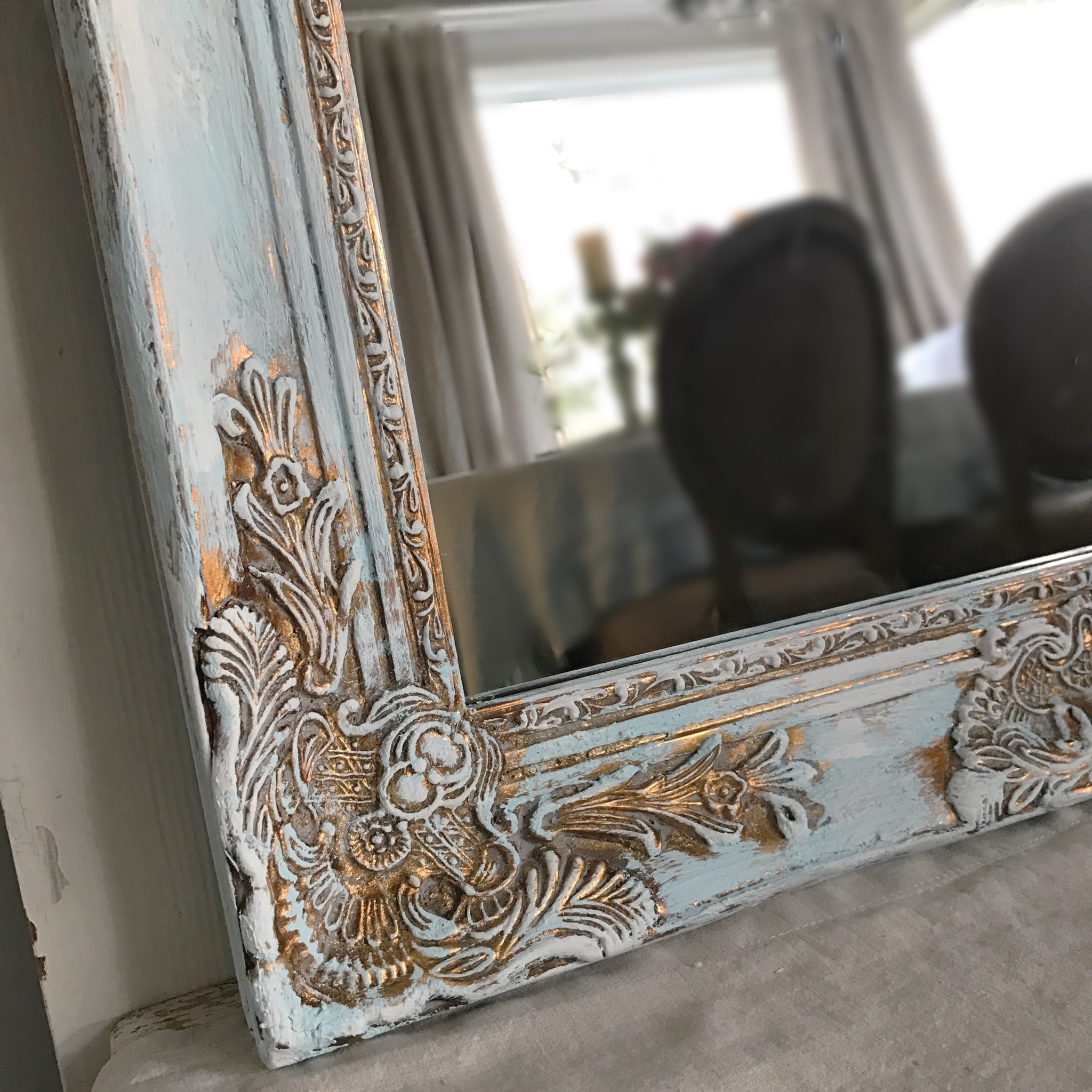 This is one of my custom mirrors found in my shop at HallstromHome.  To get this layered look. I started off with our gold frame. Then I used a light aqua blue color paint with the salt wash added. A little white paint brushed here and there finished this mirror off. You may want to sand your piece for a smooth finish. I left this rough because I like the texture and I also like to create items with my own unique style.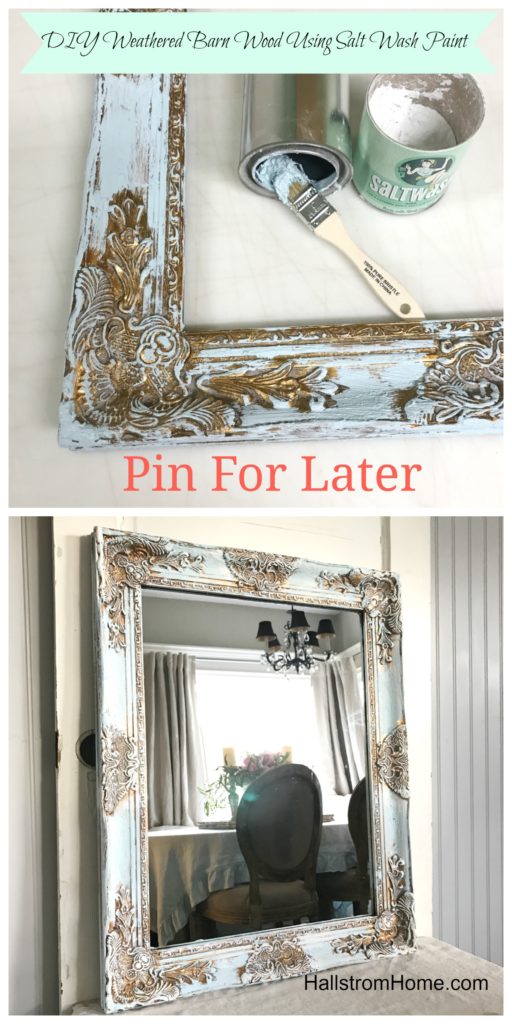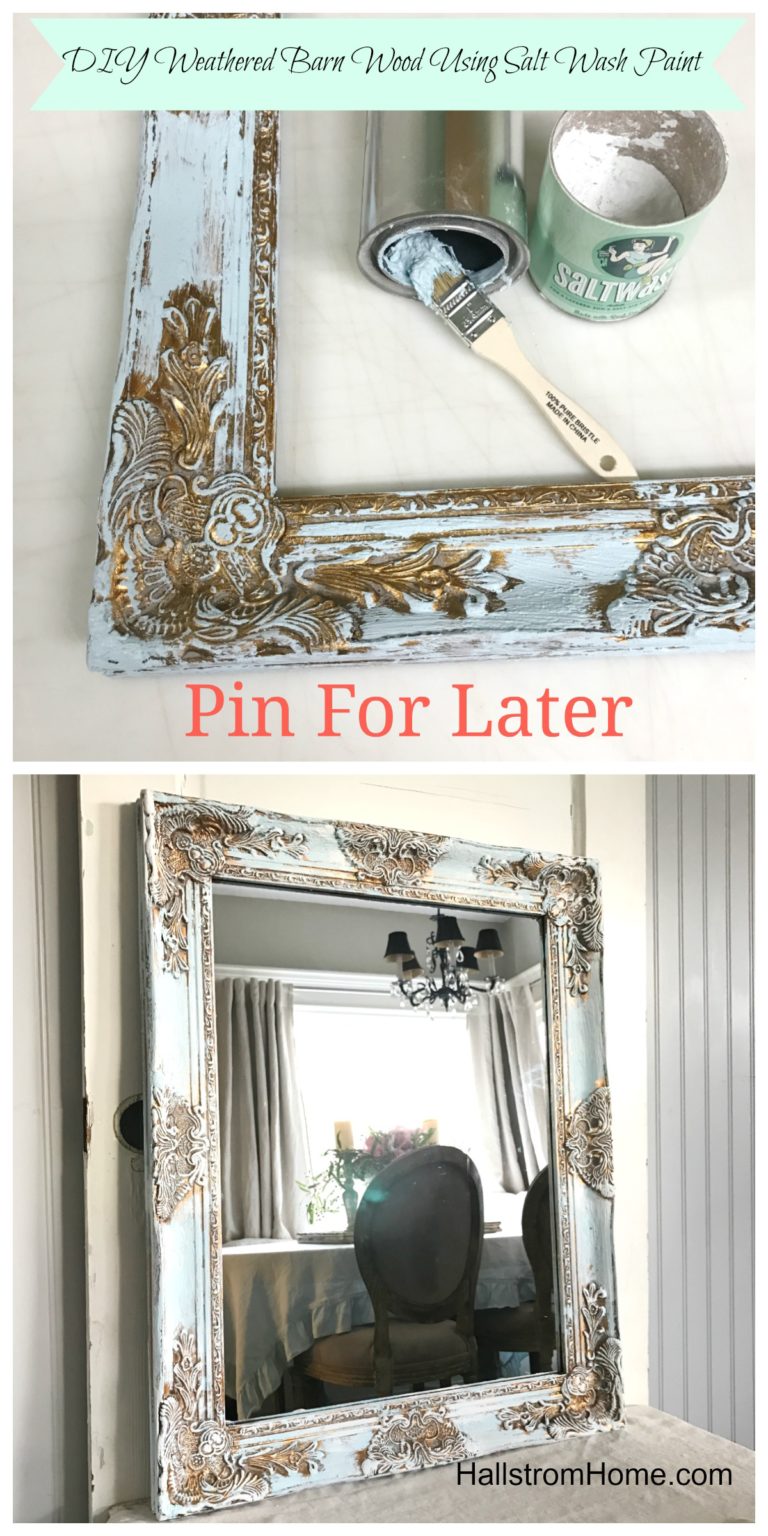 It's recommended that you seal off your project with a clear wax when creating a DIY weathered Barn wood using salt wash paint. I will include affiliate links below so you can purchase the salt wash, paint brush and wax to complete your project. This will last you many projects or you can share with a friend. I am sharing products I have used and really like. The cream wax works great if you would rather not use the thick wax below. I personally like them both and don't find any difference for the end result.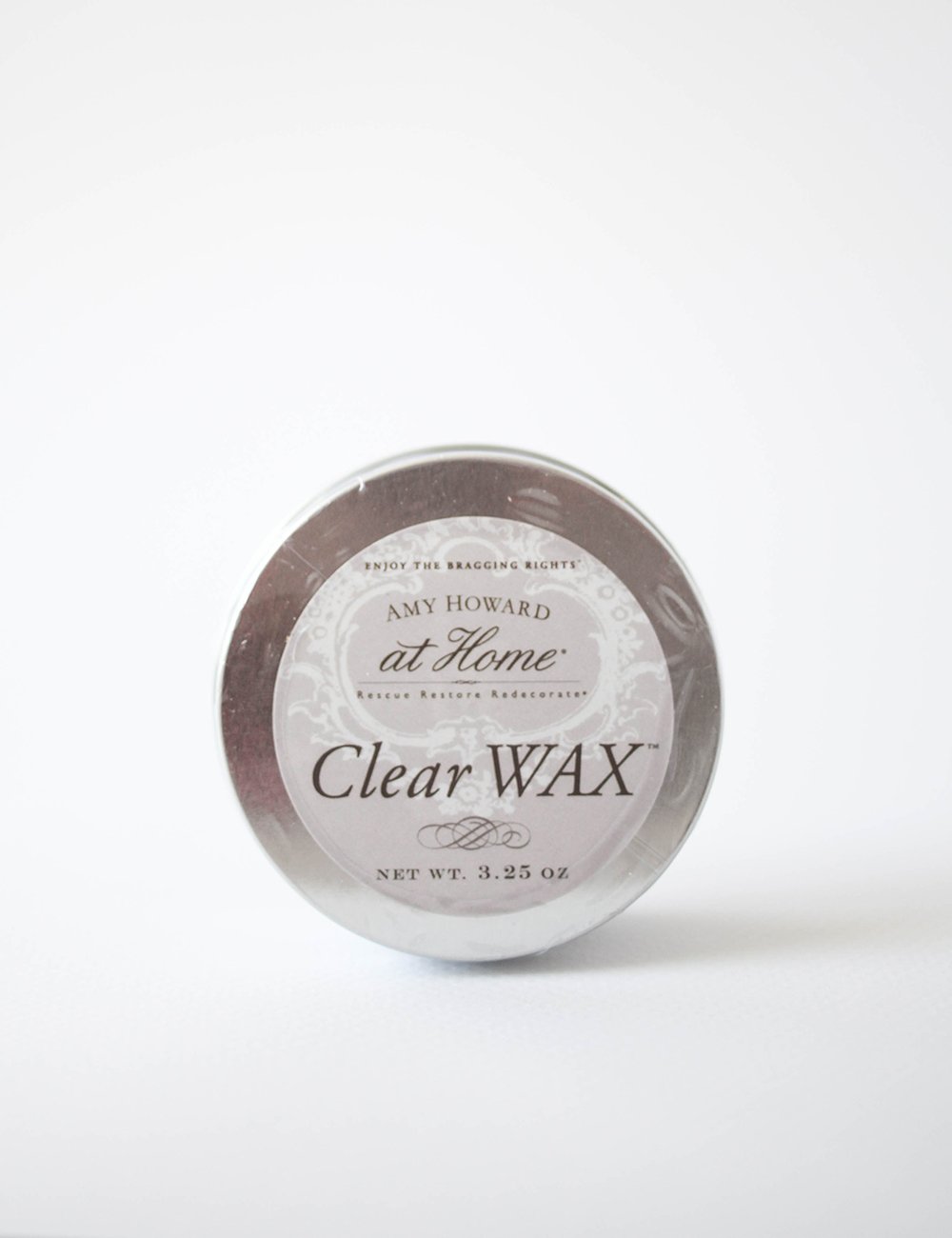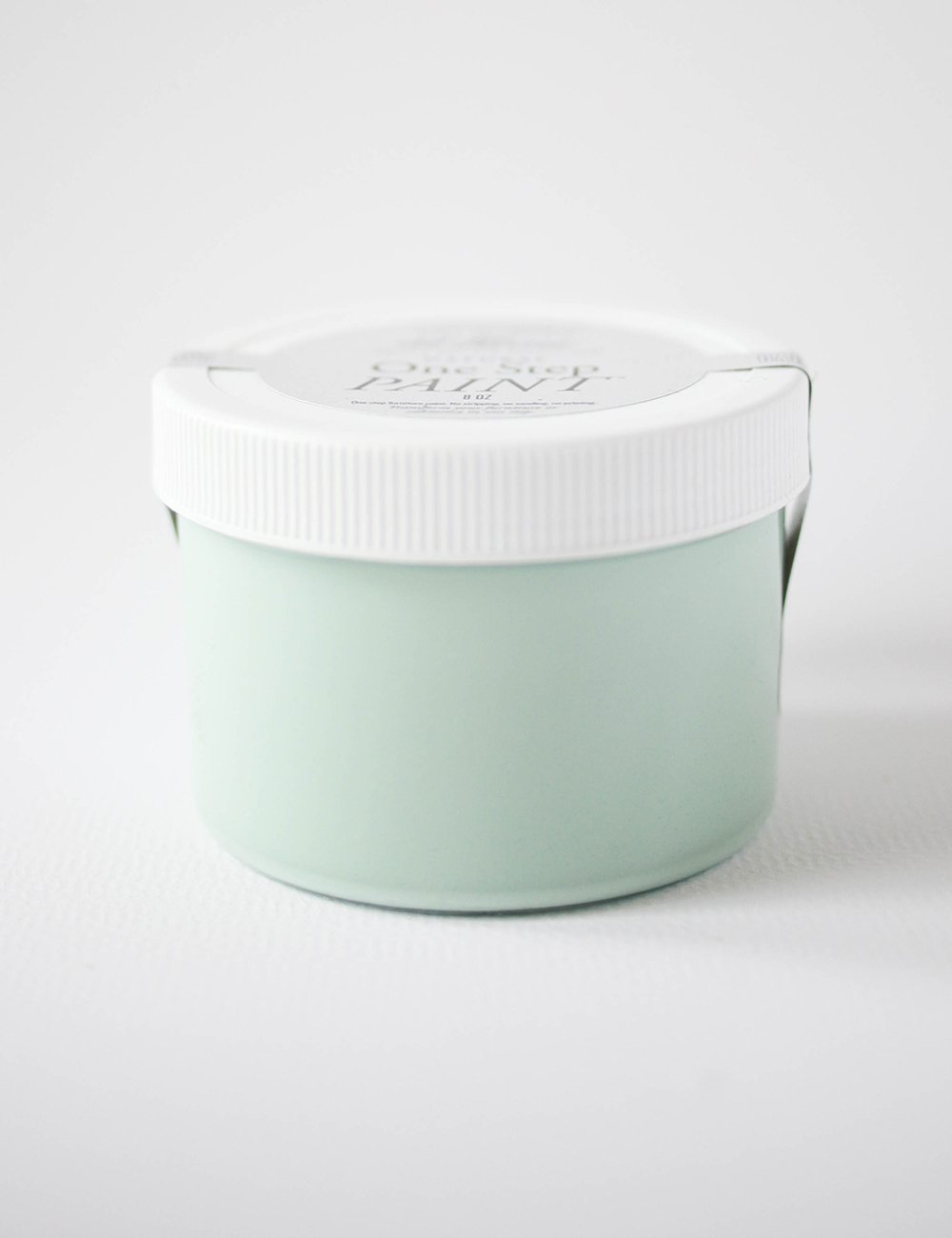 Let me know if you have any questions on product or application. Be sure to pin this post for later. You can view more of my DIY projects on the blog by clicking this Link Here. I hope you found this DIY weathered barn wood using salt wash post helpful.